The Best Air Fryer Super Bowl Appetizers — If you're like me, you're gearing up for the most significant food day of the year-Super Bowl Sunday! This year, I'm going to try some new appetizers in my air fryer. From tater tots to chicken tenders, I have a few recipes that are sure to be touchdown hits! Stay tuned for my Super Bowl menu in the next few weeks. In the meantime, start thinking about what your favorite game-day snacks are. Whether you're into spicy or cheesy foods, there's an air fryer recipe out there for you!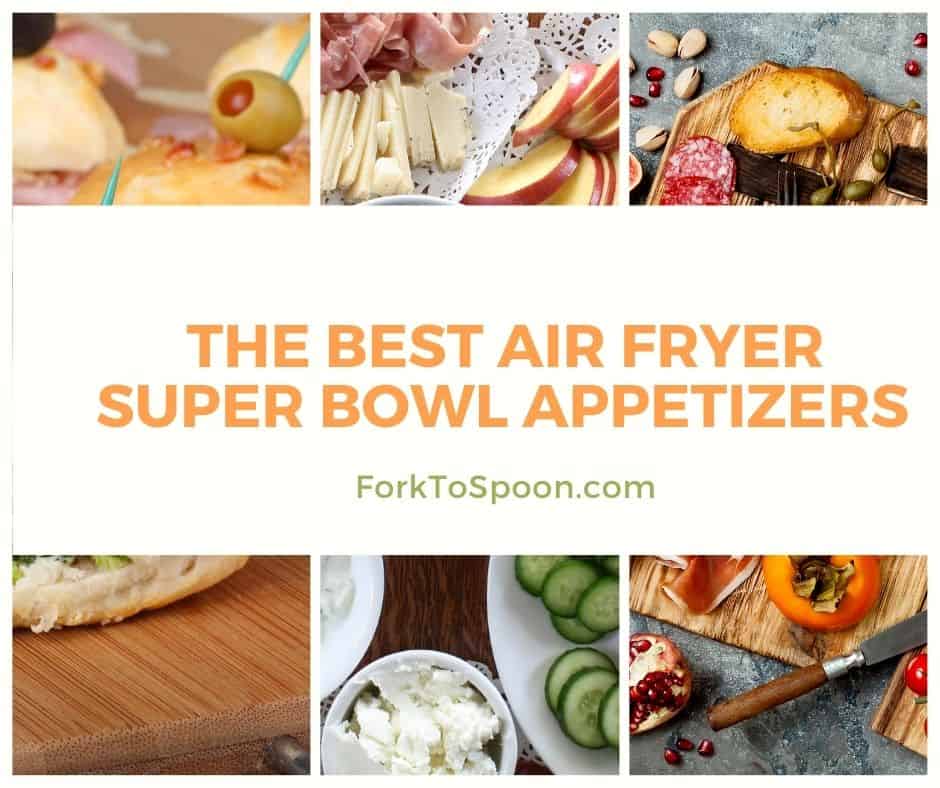 Why We Love These Recipes
We have complied all of our best Super Bowl Appetizers into one place, so you don't have to! I have tried to make this list as diverse and delicious as possible. These are some of my and my family's favorites for game day. They are perfect for if you are having guests over as well, and all of these appetizers are sure to leave your guests satisfied and impressed!
The Best Air Fryer Super Bowl Appetizers
Are you looking for some delicious and easy Super Bowl appetizers? Then you need to check out the air fryer! Air Fryers are a great way to cook up all sorts of appetizers quickly and easily. Plus, they're a lot healthier than traditional frying methods, so you can feel good about serving them up at your party. Check out some of our favorite air fryer recipes below!
Some of My Favorite Air Fryers
Cosori Air Fryer: COSORI Air Fryer Max XL(100 Recipes) Digital Hot Oven Cooker, One Touch Screen with 13 Cooking Functions, Preheat and Shake Reminder, 5.8 QT, Black
Instant Vortex Plus 10 Quart Air Fryer, Rotisserie and Convection Oven, Air Fry, Roast, Bake, Dehydrate and Warm, 1500W, Stainless Steel and Black
More Air Fryer Recipes You'll Love
Don't Forget To Pin: