Make my Fried Egg in Air Fryer recipe when you've got a craving for fried eggs but don't want to worry about excess grease. I love this dish but don't like how greasy and heavy it can make me feel. Enjoy the crispy edges and creamy yolk without all the guilt. This is such an excellent recipe for fried eggs made in the air fryer!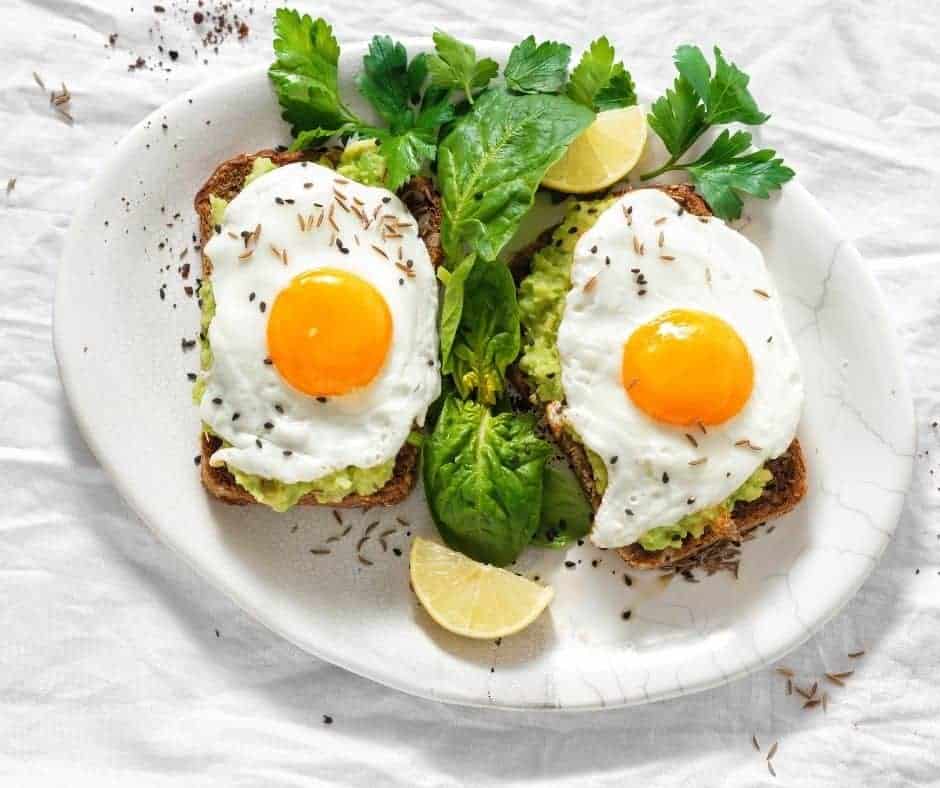 Air Fryer Fried Eggs
Do you ever find yourself in a cooking rut? I know that when it comes to breakfast, I'm always looking for new ideas. One of my favorites is this recipe for air fryer fried eggs! It's easy to make and so delicious. Give it a try if you're feeling adventurous or need some inspiration!
The first thing you need to do is find a pan that you can use in your air fryer if you have a basket air fryer. If you have an air fryer oven, you can just fry the egg on the tray.
If you have a Power XL, it's the universal air fryer size. Otherwise, check out these air fryer pans that go right into the basket. Always remember to measure your basket before ordering anything! I also recommend checking to see what you have at home to determine whether it will work or not.
This recipe for fried eggs in air fryer is one of the most basic things you can make — it's almost too easy! If you have an air fryer and you want to fry an egg, there are only a few basic steps.
Looking for more ways to air fry eggs? Don't miss my AIR FRYER EGGS IN A BASKET, AIR FRYER EGGS BENEDICT, AIR FRYER JAMMY EGGS, and AIR FRYER CURRIED DEVILED EGGS!
Our New Air Fryer Breakfast Recipe and Video
Why You'll Love Air Fryer Eggs
All you need are eggs, oil, and seasonings
Kid and family-friendly
Ready in under 10 minutes
No excess grease
Cooks up effortlessly in the air fryer
Ingredients Needed For Eggs in Air Fryer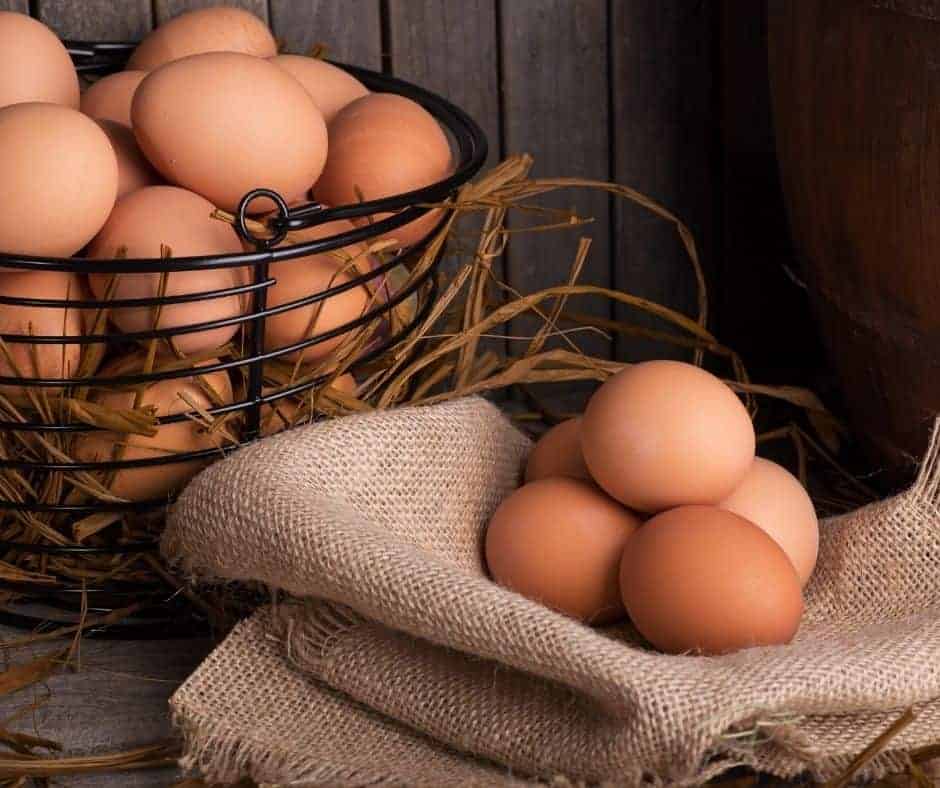 Eggs
Olive Oil Spray
Salt and Black Pepper
How To Make Air Fryer Fried Eggs
Step 1: Prep the pan
Spray the olive oil in the air fryer pan so that it's completely coated.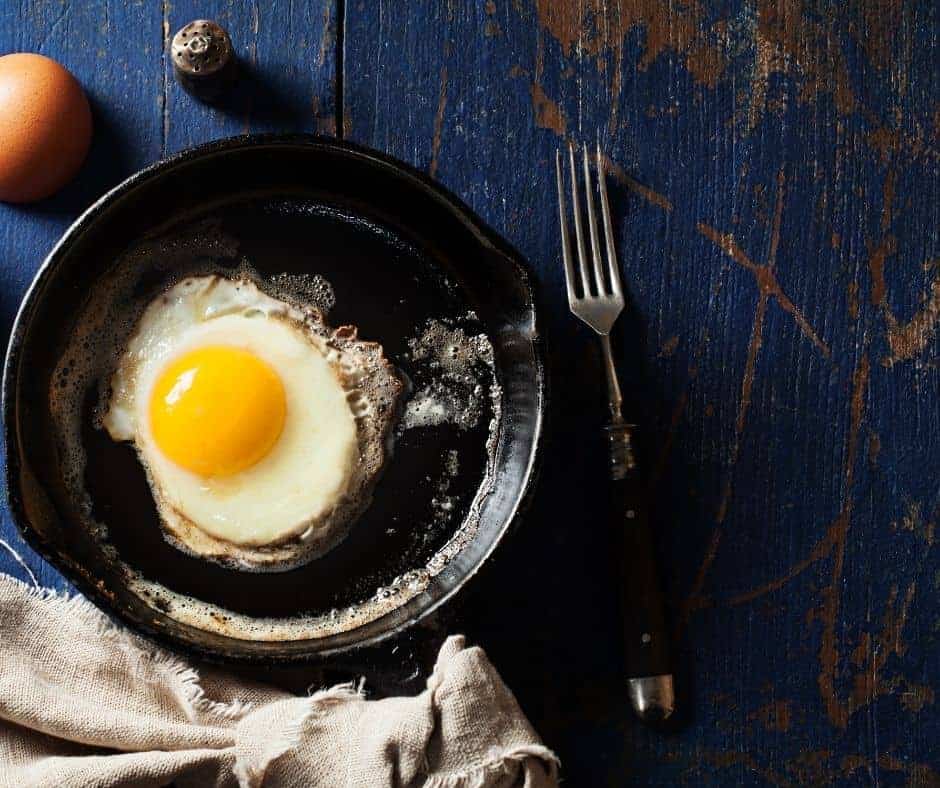 Step 2: Air fry eggs
Crack the eggs into the pan, then set your air fryer to 370 degrees F, air fryer setting. Set the timer for 3 minutes and close.
Step 3: Test for doneness
Remove the pan from the basket and check to see if your air fryer eggs are cooked to your liking. If you like a harder yolk, air fry for 1 more minute.
Remember: Wattage is important when it comes to making fried egg in air fryer! The higher it is, the less time you'll need.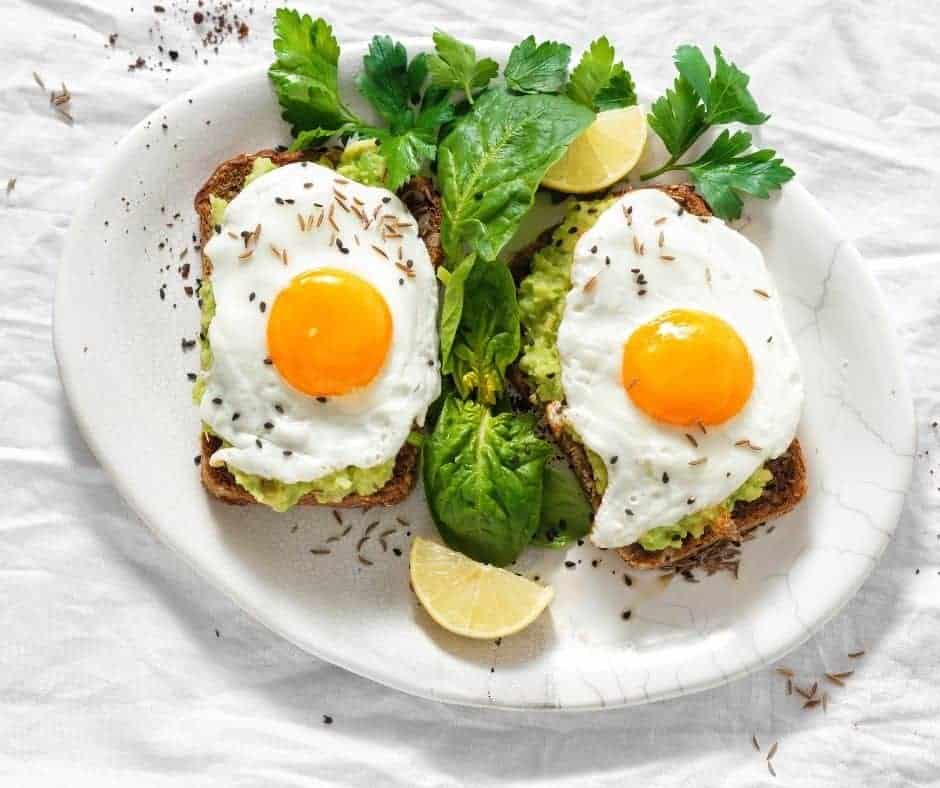 Tips For The Best Fried Egg in Air Fryer
What Eggs To Use?

It's hard to get a great egg these days. Although we all can get eggs at the local grocery store, you will get a better-fried egg by using farm-fresh eggs.

I like buying local, which means they come from my neighborhood and are laid by happy hens in an environment with plenty of space all around them. Free-range organic eggs are also a great option.
Don't Crowd The Pan:

For best results, only cook 1 or 2 eggs at a time, leaving lots of space around the eggs so they cook evenly.

Cast Iron Pans: Use a cast iron pan in your air fryer — they will cook up your eggs perfectly since they retain heat well. One of my favorite pans to use in my air fryer is my mini cast iron pan. The egg's edge's come out amazing.
Season: Season with some freshly cracked black pepper and salt. You can also add any fresh herbs that you have on hand. They add a lot of flavor!
How Long To Cook Eggs in Air Fryer
The cooking time for making eggs in air fryer will vary depending on your air fryer model and how you like it cooked, but these are some general guidelines.
For the best results, cook at 370 degrees F for about 3 to 5 minutes, or until the eggs are set the way that you want them.
Over-Easy Eggs: Over-easy eggs are fried eggs cooked so the yolk remains runny and the top side of the white part becomes crispy. Another popular name is sunny side up. You can flip the eggs, then add a couple of minutes of cooking time for air fryer fried eggs.
Over-Medium Eggs: A lot of people think they know what an over-medium egg is. But, if you don't cook them right, the egg will be too runny or not cooked through enough. You need to find something in between — that perfect place is when the yolk still has a little bit of gooeyness to it, but there are no more liquid whites left in the pan.
Over-Hard Eggs: This means exactly what the name suggests. The yolk is harder, and you will need to air fry eggs for longer to fully cook the yolk.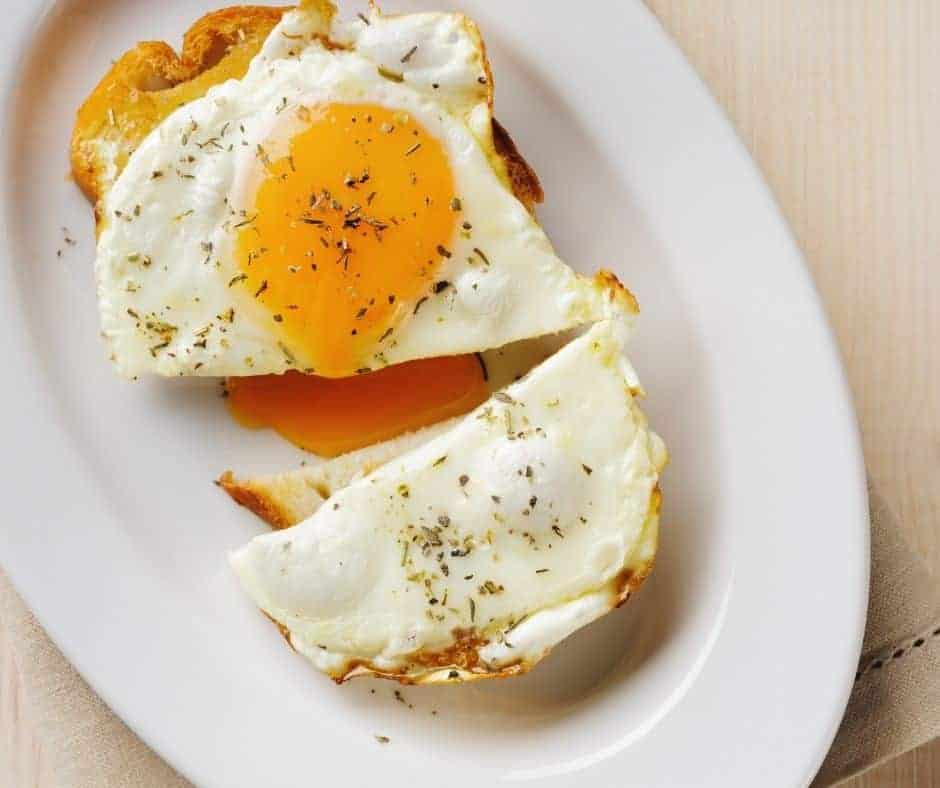 Serving Suggestions for Fried Egg in Air Fryer
Eating fried egg in air fryer for breakfast is a great way to start the day, and there are many different ways to enjoy this popular dish. Here are some of our favorite ways you can eat fried eggs in the morning:
Fried Eggs with Toast: This healthy breakfast has protein from the egg whites, fat from the yolk, and carbs from the toast, which will give you energy throughout your day.
Fried Eggs with Breakfast Potatoes: A great and complete meal. I love my Air Fryer Breakfast Potato Recipe!
Serve with Avocado Toast: Place the fried eggs over a piece of toast and top with mashed or sliced avocado!
How To Store Leftover Fried Eggs
If you've ever fried an egg and wanted to save it for later, simply store it in an airtight container and place it in the fridge!
The next time you want some fried eggs, take your leftovers out of the fridge and reheat them in the microwave. They'll be as good as new!
I would not suggest reheating them in the air fryer, as they become rubbery.
More Air Fryer Breakfast Recipes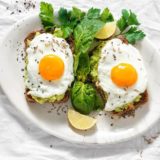 Fried Egg in Air Fryer
Description
Make my Fried Egg in Air Fryer recipe when you've got a craving for fried eggs but don't want to worry about excess grease! Easy and delish.
Ingredients
2

large

eggs

cooking spray

1

teaspoon

salt

1/2

teaspoon

black pepper
Instructions
Grab your air fryer pan, spray it with olive oil, coating the pan.

Crack the eggs into the pan

Set your temperature to 370 degrees F, air fryer setting.

Set the timer for 3 minutes

Take it out and see how it is. Does it need more time, do you like the yolk harder, then just add a minute.

Remember wattage means something, the higher the wattage, the less time that you will need.
Nutrition
Serving:
1
Serving
Calories:
73
kcal
Carbohydrates:
1
g
Protein:
6
g
Fat:
5
g
Saturated Fat:
2
g
Polyunsaturated Fat:
1
g
Monounsaturated Fat:
2
g
Trans Fat:
0.02
g
Cholesterol:
186
mg
Sodium:
1234
mg
Potassium:
76
mg
Fiber:
0.1
g
Sugar:
0.2
g
Vitamin A:
273
IU
Calcium:
31
mg
Iron:
1
mg
Don't Forget To Pin: