35 of The Best Air Fryer Egg Recipes — Air fryers are a popular kitchen gadget known for quickly crisping frozen foods and giving them that deep-fried taste without the added calories. But did you know that air fryers can also make delicious egg dishes?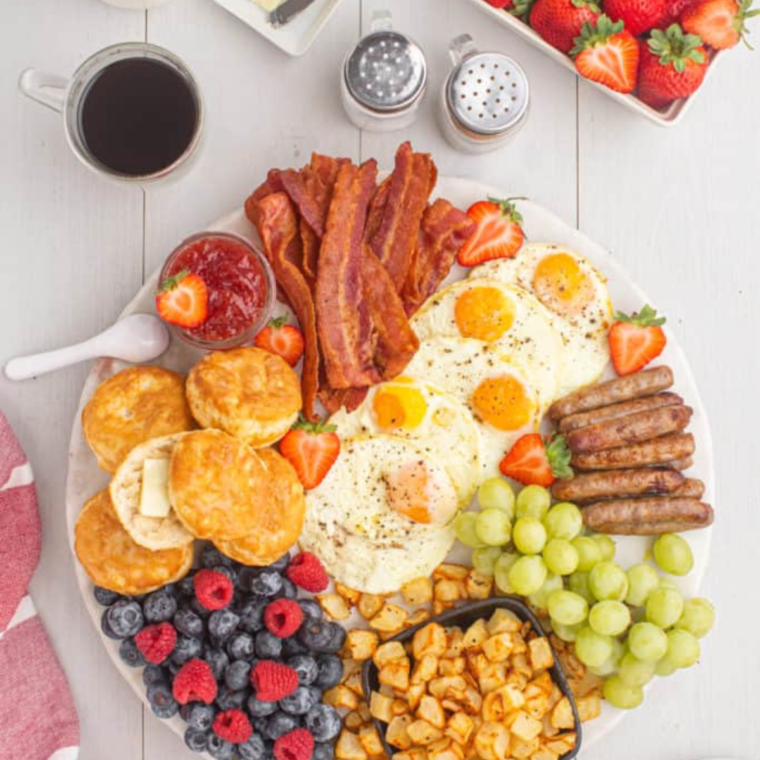 Can You Cook Eggs In Air Fryer?
Discover the versatile world of air frying, where breakfast staples like eggs can be prepared effortlessly and deliciously.
If you've ever wondered, 'Can you cook eggs in an air fryer?'—the answer is a resounding yes!
Your trusty air fryer can whip up a wide range of egg dishes, from perfectly hard-boiled and soft-boiled eggs to fluffy scrambled eggs and even sunny-side-up delights. Whether you're looking to streamline your morning routine or explore new culinary horizons, the air fryer is a fantastic tool for crafting egg-centric, convenient, and scrumptious meals. Join us as we dive into the beautiful realm of air-fried eggs and unlock the possibilities for your breakfast menu.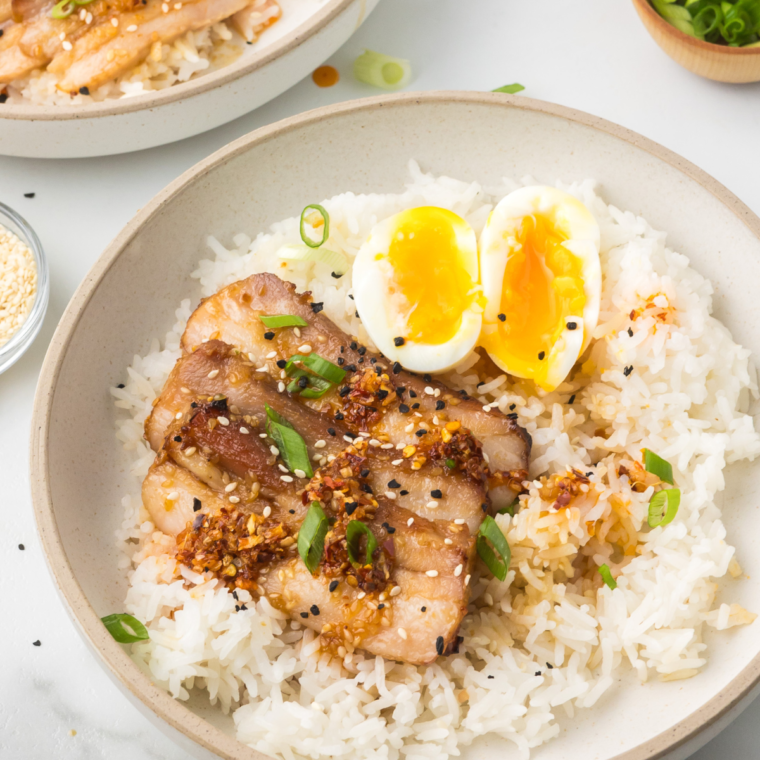 Why Cook Eggs In Air Fryer
Cooking eggs in an air fryer offers several advantages that make it an appealing choice:
Overall, cooking eggs in an air fryer combines speed, convenience, and healthier cooking methods to deliver delicious breakfast dishes with minimal effort and maximum flavor.
The 25 of The Best Air Fryer Egg Recipes
Unlock a world of culinary creativity with 'The 25 Best Air Fryer Egg Recipes.' If you're an egg enthusiast or simply looking to elevate your cooking game, these recipes are designed to delight your taste buds and showcase the incredible versatility of the air fryer.
From classic breakfast staples to innovative dishes that venture beyond the ordinary, these recipes will take your egg-cooking skills to new heights.
Whether you're craving perfectly crispy breakfast classics, elegant brunch options, or wholesome meals any time, this collection has something for everyone.
Join us on an egg-citing journey as we explore the delectable world of air fryer egg recipes that will inspire your culinary adventures.
The Three Basic Egg Recipes: Poached, Boiled Eggs, and Fried Eggs
The trio of poached, boiled eggs and fried eggs form the cornerstone of egg cookery, and with the help of your air fryer, they reach new heights of perfection.
From delicately poached eggs with silky yolks to precisely boiled eggs and irresistibly crispy fried eggs, these essential egg recipes are elevated to a new level of convenience and flavor in the air fryer, making them a breakfast staple that never disappoints.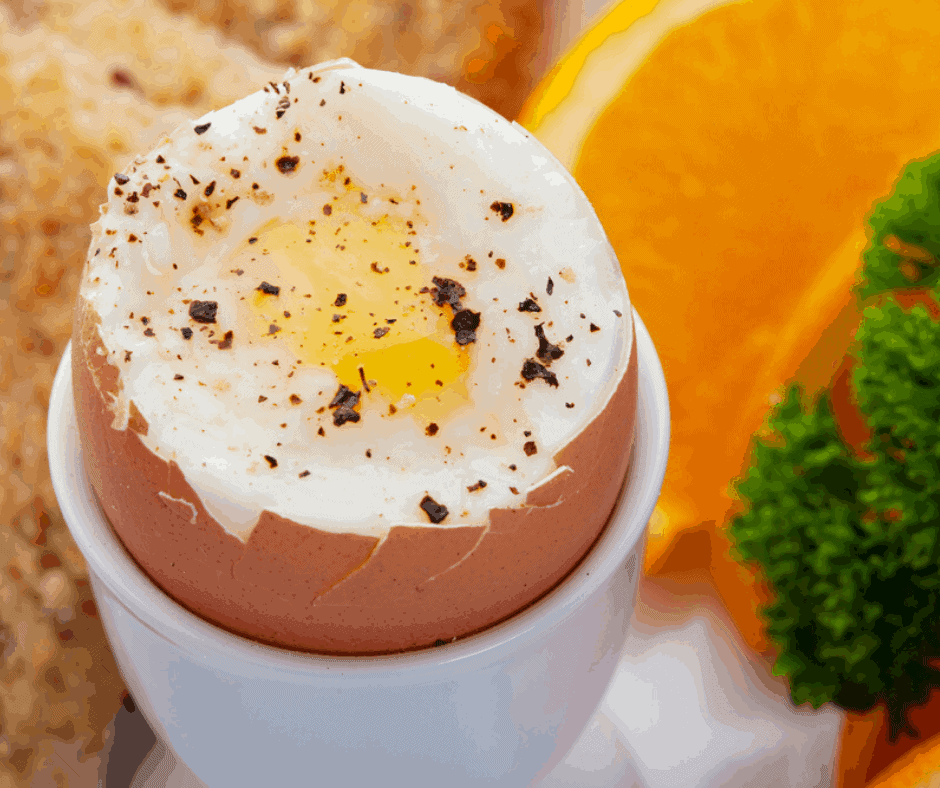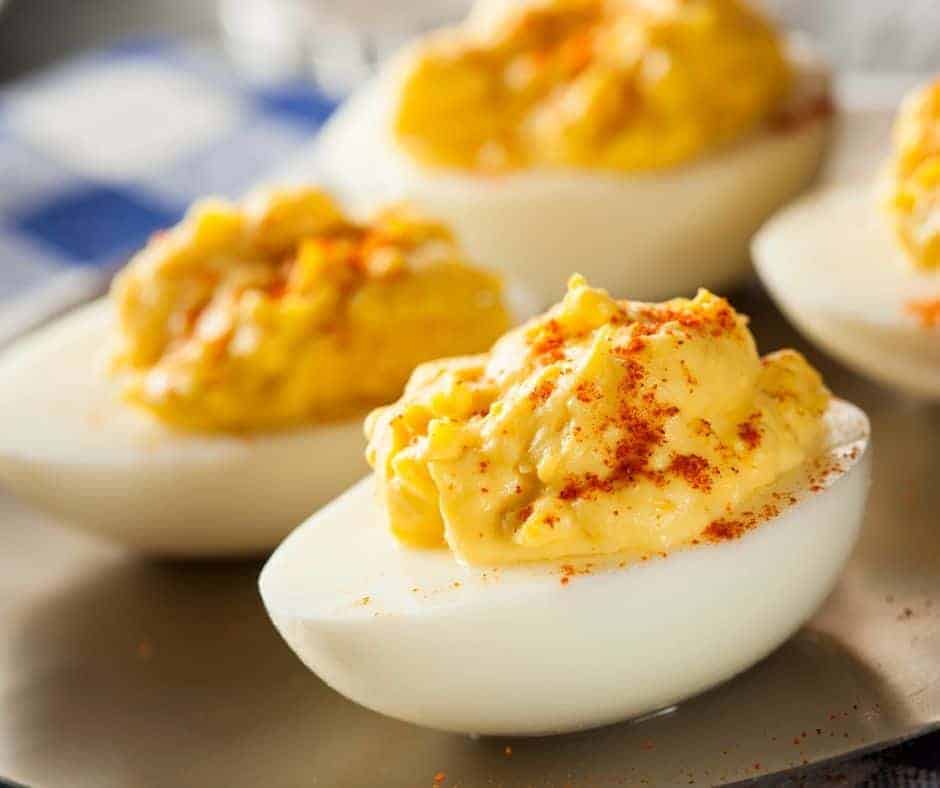 The Best Air Fryer Deviled Egg Recipes
Get ready to take your deviled eggs to new heights with The Best Air Fryer Deviled Egg Recipes.
If you're a fan of this classic appetizer, you're in for a treat. The air fryer adds a delightful twist to traditional deviled eggs, infusing them with an extra layer of flavor and a perfectly crispy texture.
Whether planning a gathering potluck or simply craving a savory snack, these recipes elevate your deviled egg game. Join us on a journey of culinary creativity as we explore these mouthwatering air fryer deviled egg variations that will impress your taste buds and guests.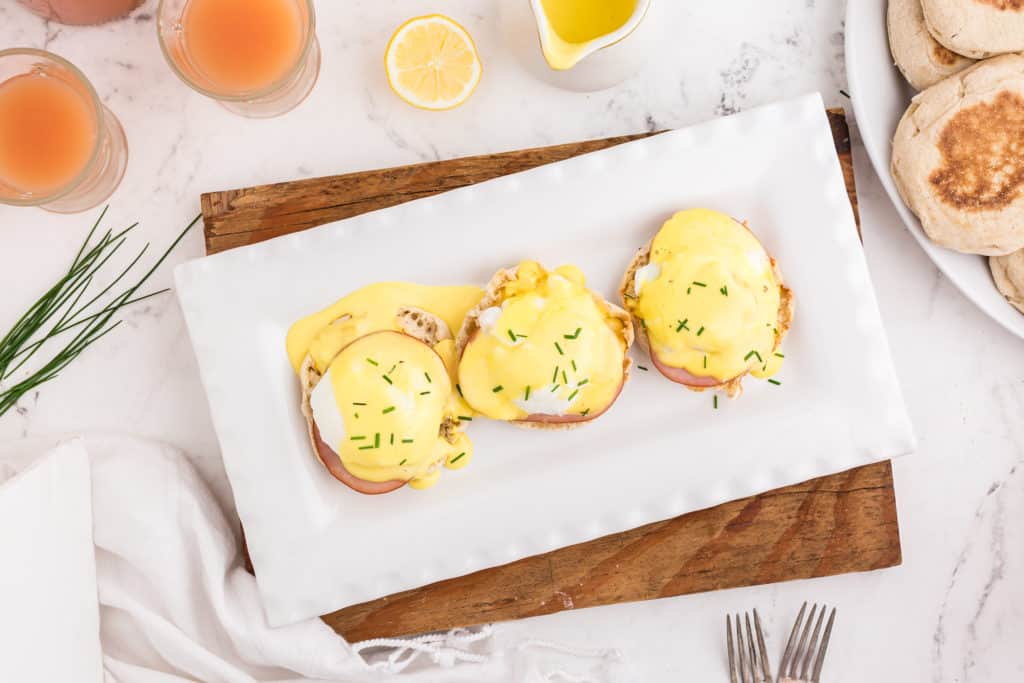 Classic Air Fryer Egg Recipe For Breakfast
There is nothing better than a classic egg dish served with my recipe for Air Fryer Breakfast Potatoes of Air Fryer Hash Browns; these make for an excellent breakfast.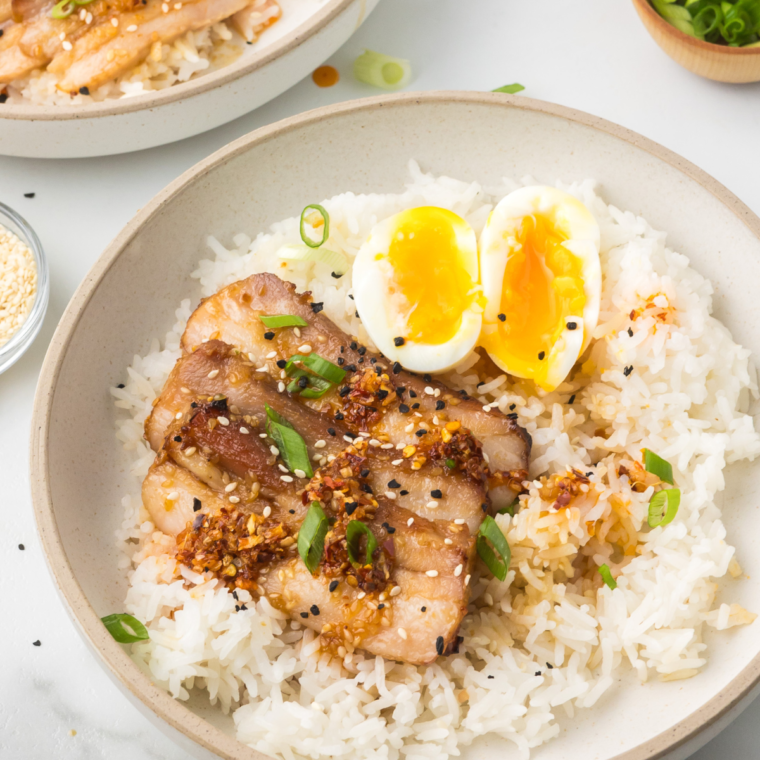 TikTok Air Fryer Egg Recipes
Welcome to TikTok Air Fryer Egg Recipes, where creativity meets convenience. These trending recipes are delicious and a visual feast for your eyes. Join us on a culinary journey as we explore these exciting and mouthwatering egg creations that have taken social media by storm.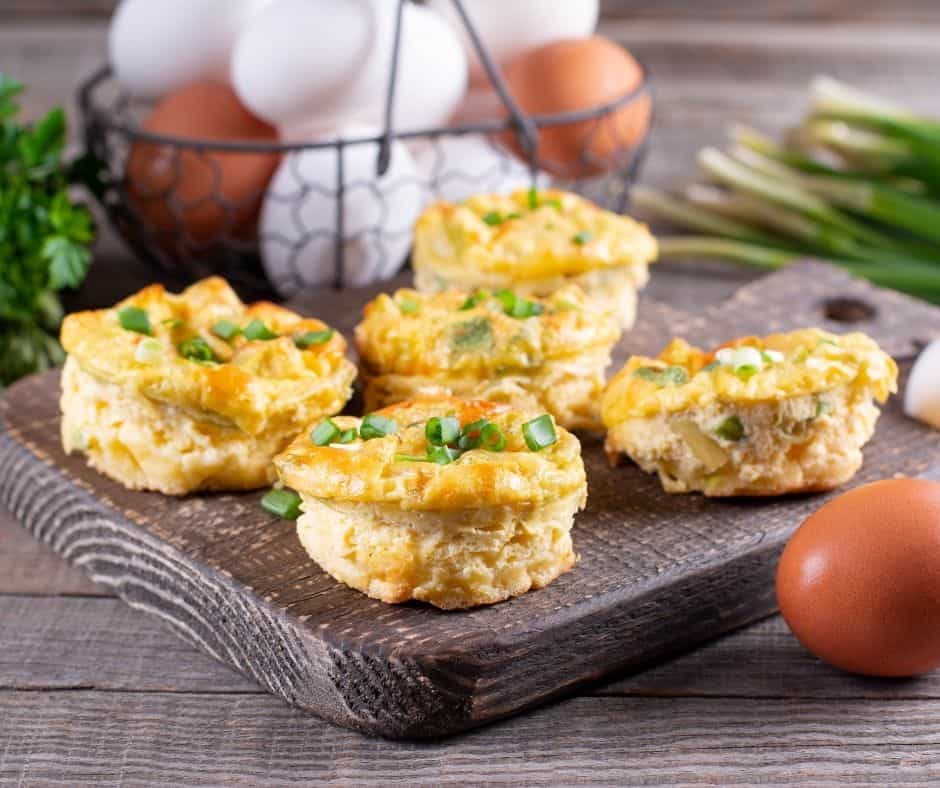 Easy Air Fryer Baked Egg Recipes
Welcome to Easy Air Fryer Baked Egg Recipes, where simplicity meets deliciousness. If you're looking for quick and convenient ways to enjoy baked eggs without needing an oven, you're in for a treat. Let's explore mouthwatering recipes that make the most of your air fryer, delivering perfectly baked eggs with minimal effort.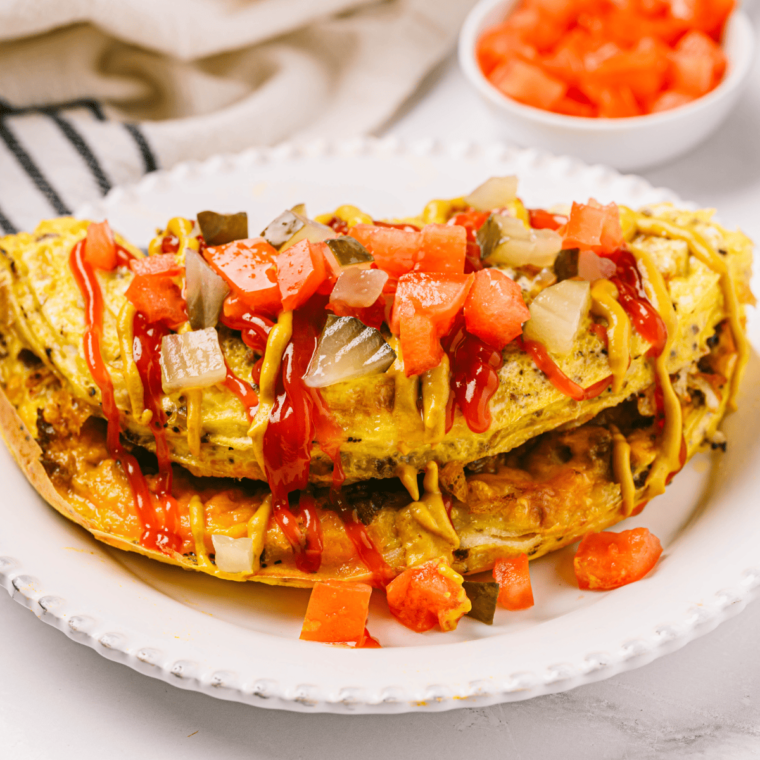 Best Air Fryer Omelet Recipes
Omelets are the canvas of breakfast creativity, allowing you to transform simple ingredients into a masterpiece of flavors and textures. Whether you prefer classic combinations like cheese and herbs or more adventurous pairings, omelets are a versatile and satisfying breakfast option that can be customized to your taste. Join us in exploring the world of omelets, where a humble mixture of eggs and fillings becomes a culinary delight that's both comforting and endlessly customizable.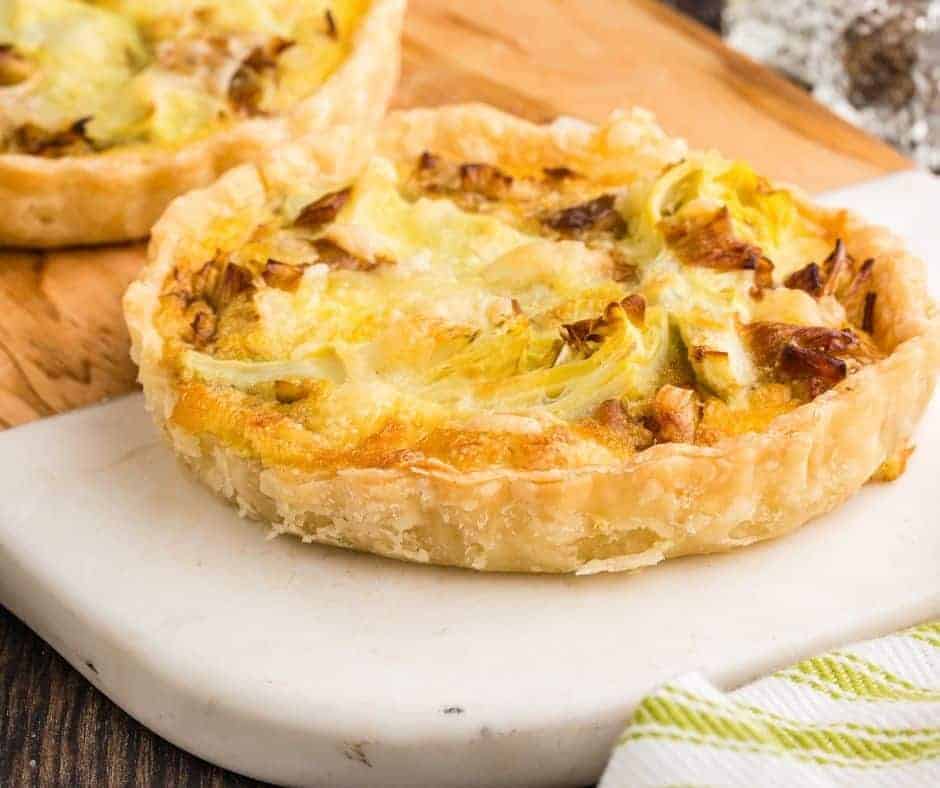 Easy Air Fryer Quiche Recipes
Step into culinary creativity with the Best Air Fryer Quiche Recipes. Quiches are the epitome of versatility, allowing you to combine eggs, fresh ingredients, and creamy fillings into a delightful savory pie. These recipes come to life in the air fryer with perfectly crisp crusts and flavorful fillings.
Join us on a journey through a selection of quiches that are easy to prepare and guaranteed to satisfy your cravings for a delicious and savory slice.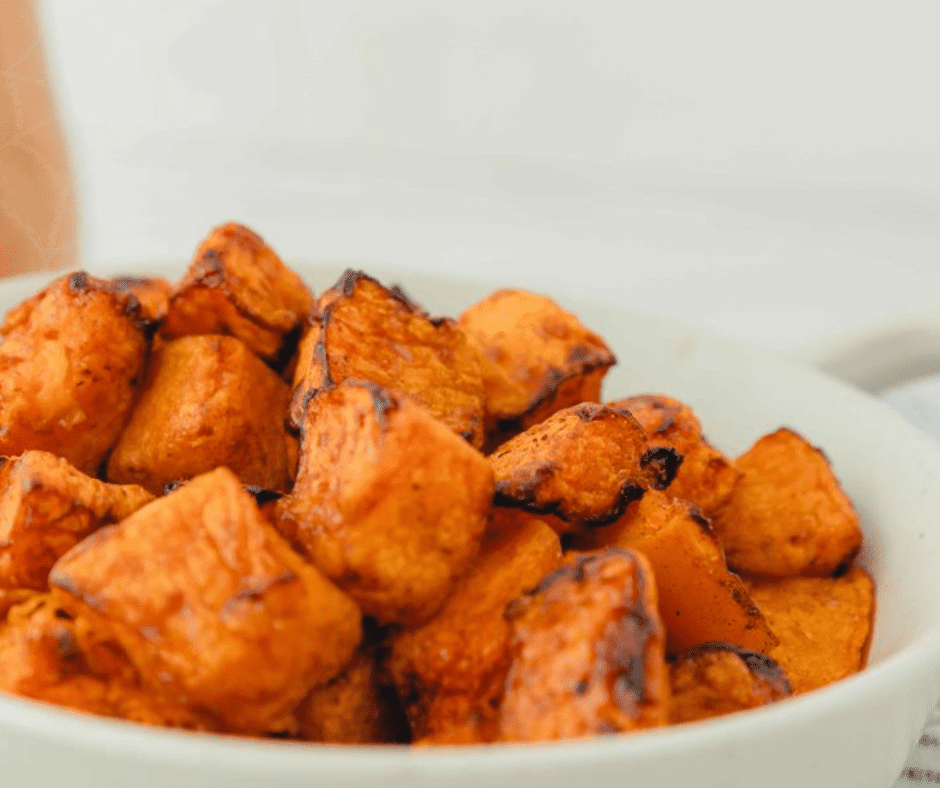 What To Serve With Air Fryer Eggs
Air fryer eggs are a versatile and delicious breakfast option with various sides to create a well-rounded meal. Here are some ideas for what to serve with air fryer eggs:
Choose sides that align with your taste and dietary preferences to create a satisfying and balanced breakfast with air fryer eggs.
Don't Forget To Pin!