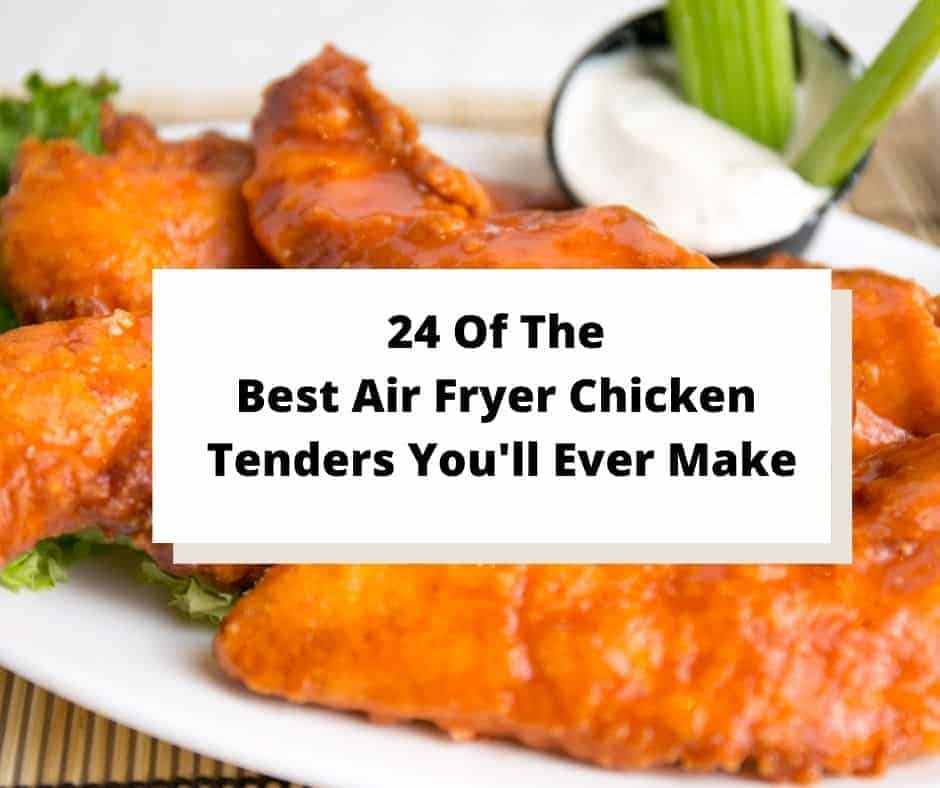 So, you got an air fryer, and if you have kids, you have been making lots of Air Fryer Chicken Tenders. Today, I wanted to share with you 24 Of The Best Air Fryer Chicken Tenders You'll Ever Make.
While Chicken Tenders are amazing, doing the same ones over and over gets boring, so today, I wanted to show you all the different types you can make in the Air Fryer.
Air Fryer Chicken Tenders were always one of my kid's favorite meals, they go by many different names, but they all have one thing in common, they are all delicious.
What Different Names Are There?
When we have children, we start to call them chicken fingers, chicken strips, or chicken tenderloins.
But, armed with an air fryer and two hungry teenage boys, they are quickly becoming an everyday meal. The best thing about them is everyone loves them and using the Air Fryer; you use hardly any oil!
So, whether you wanted a breaded version, an unbreaded version, a seasoned variety, or a fun variety, I have you covered!
So, the next time that your children are begging you to go to Popeyes, Chick-Fil-A, McDonald's, or even Burger King, surprise them with a tasty air-fried alternative.
24 Of The Best Air Fryer Chicken Tenders You'll Ever Make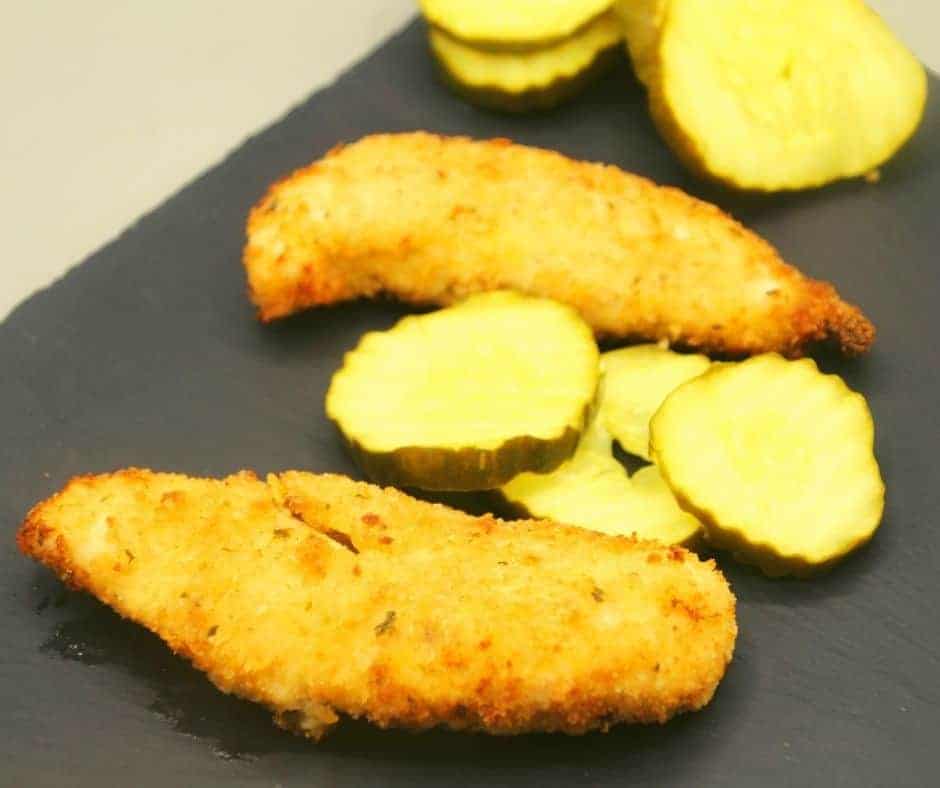 Air Fryer Pickle Brined Chicken Tenders
There is nothing better than a copycat version of Chick-Fil-A. My kids love that they have a faint taste of dill pickle juice. I love that they are so easy to make and have loads of flavor!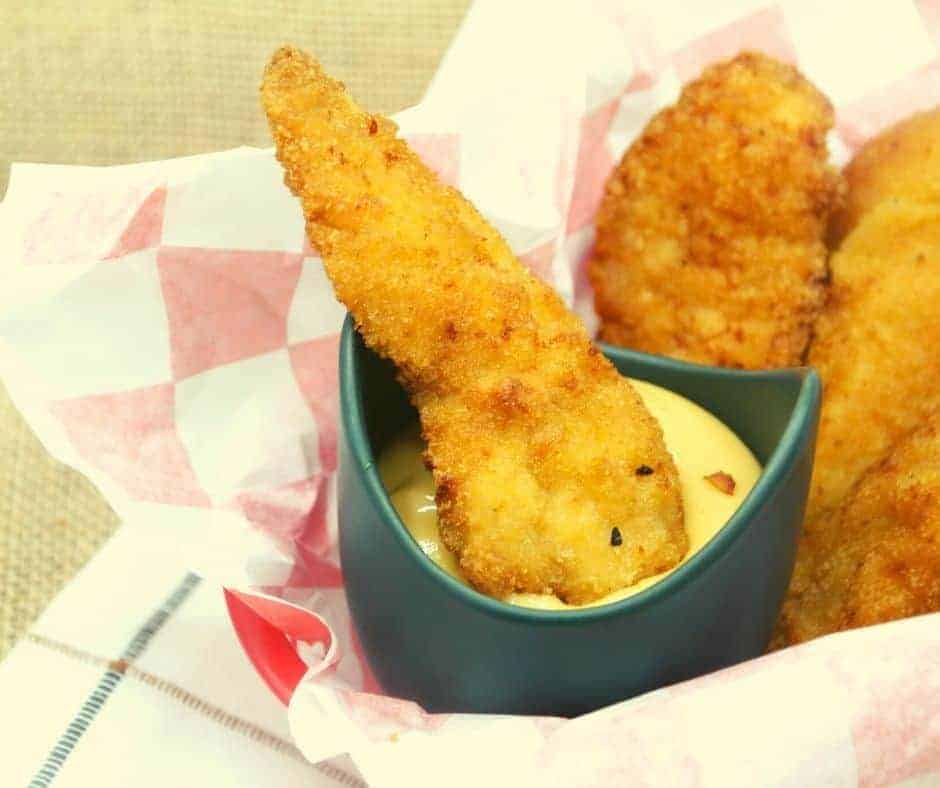 Air Fryer Buttermilk Chicken Tenders
These are some of my favorite chicken dishes that I have made in the Air Fryer. The coating crisps up beautifully, and the buttermilk really provides a tender Air Fryer Chicken Tender.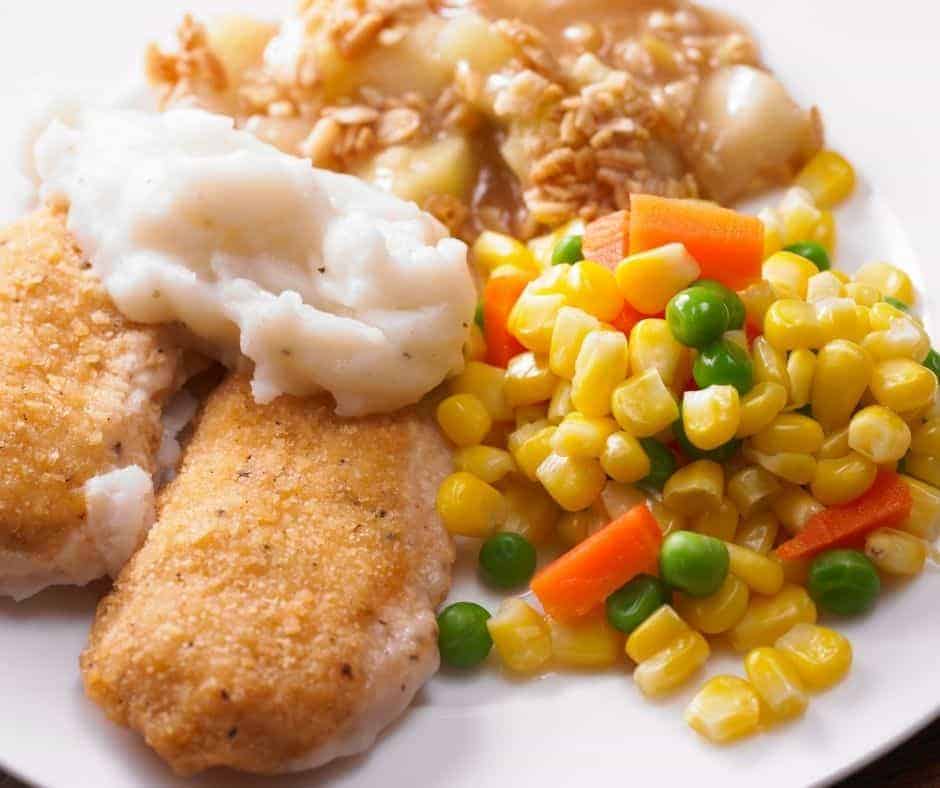 Air Fryer Easy Chicken Tenders
If you are looking for an easy go-to chicken tender recipe in the air fryer, this one is so simple; you will not believe it.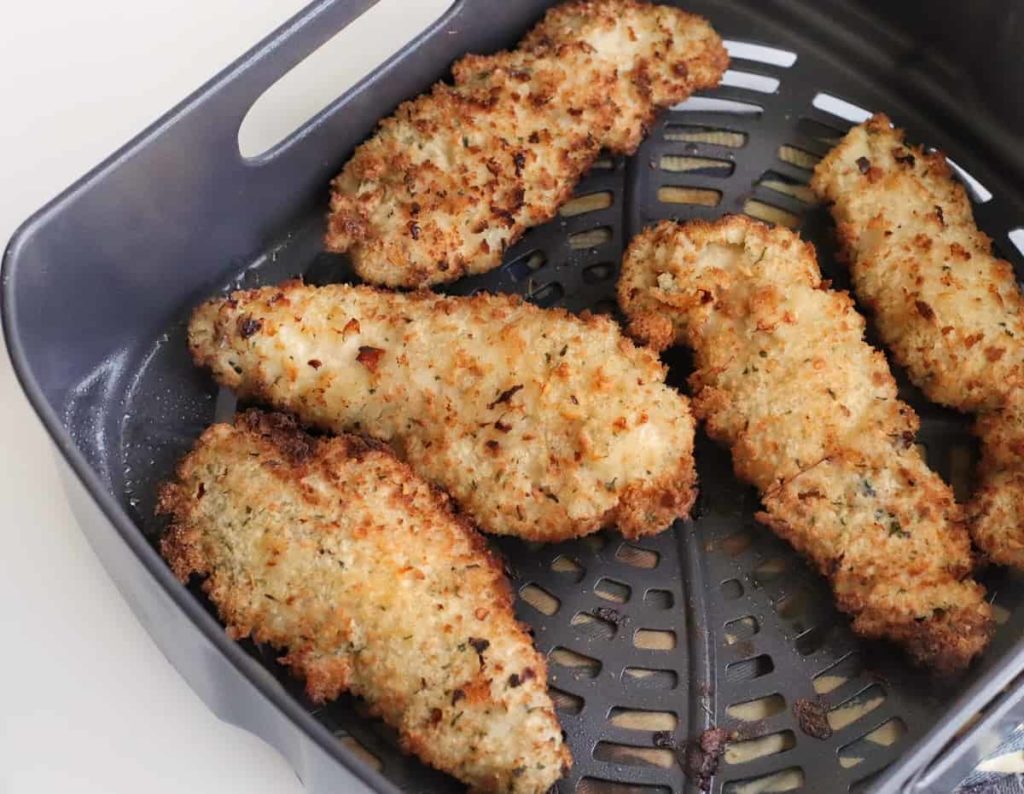 Air Fryer Easy Italian Chicken Tenders
This is actually my mother's recipe, who would make a great chicken tender. Then she would pour some marinara sauce over them and then sprinkle some shredded mozzarella cheese on top for a quick and easy Air Fryer Chicken Parmesan!!
This is a great Air Fryer Hack—remember to save for later?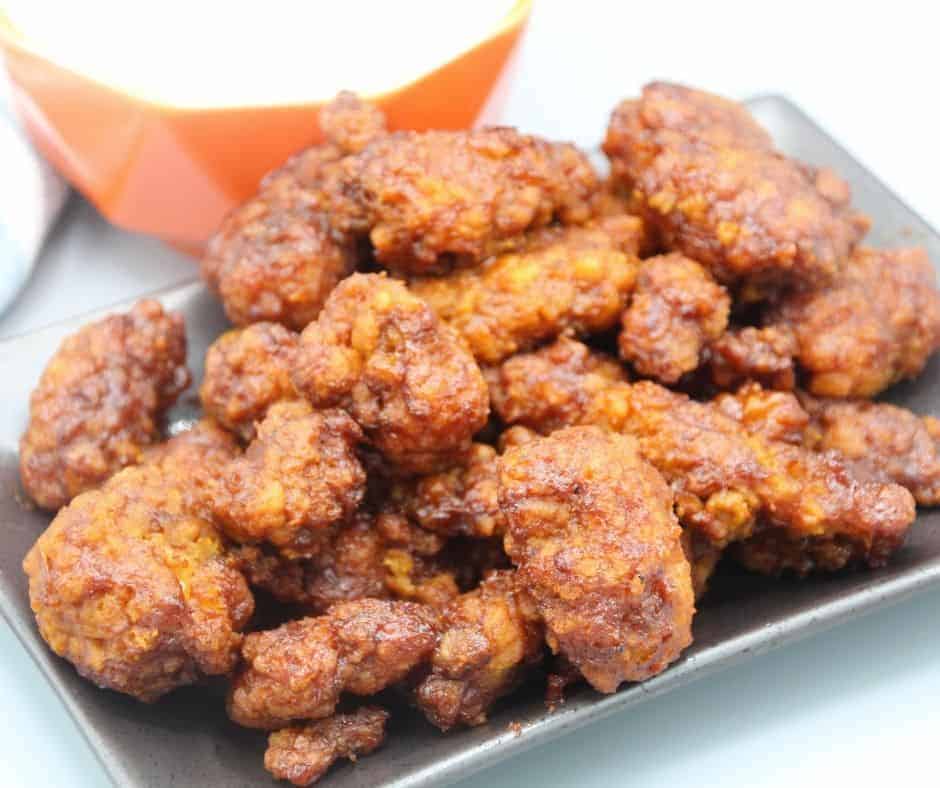 Air Fryer Honey BBQ Chicken Tenders
One of my favorites, the flavor is amazing, and who doesn't love Honey BBQ chicken? This will soon be one of your family's favorites.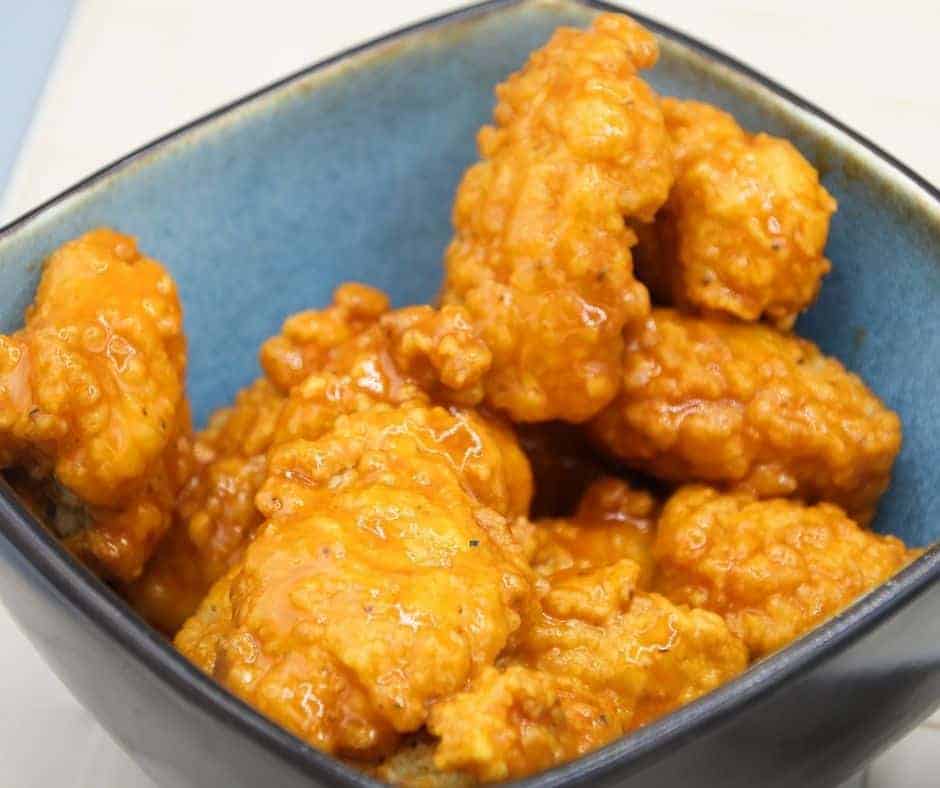 Air Fryer Buffalo Chicken Tenders
We all love Air Fryer Buffalo Chicken Wings in my house, so I thought, why not take some of the work out of buffalo chicken wings and came up with a Buffalo Chicken Tender. Same a great flavor and they are so easy to eat!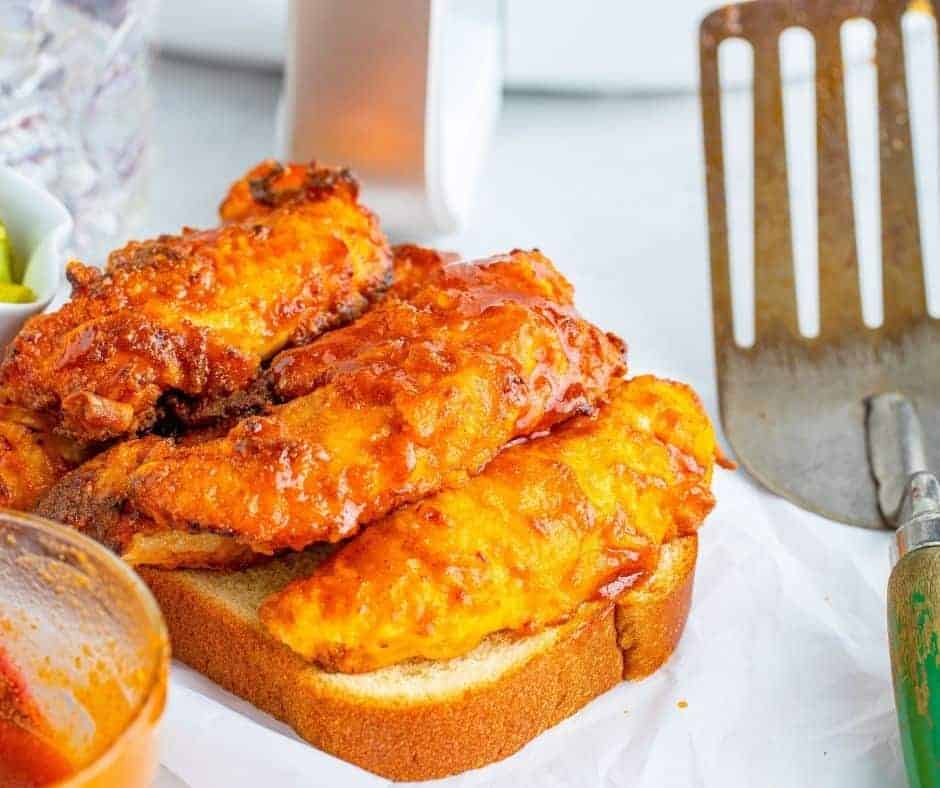 Air Fryer Nashville Hot Chicken Tenders
A classic Southern Fried Chicken Dish, I love a great and flavorful Nashville Hot Chicken whether you prepare it with chicken breast or chicken tenders. Amazing and delish!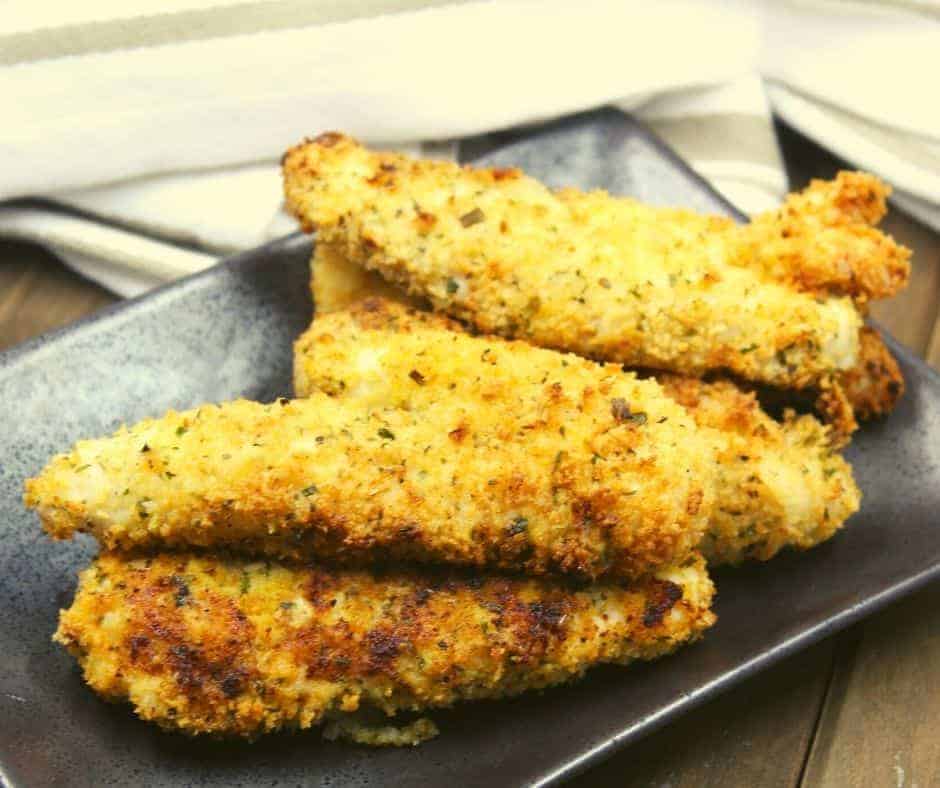 Air Fryer Parmesan Ranch Chicken Tenders
A quick and great make-ahead meal, coated with my family's favorites of Parmesan Cheese and Ranch, lots of flavors, and so easy to make with the air fryer!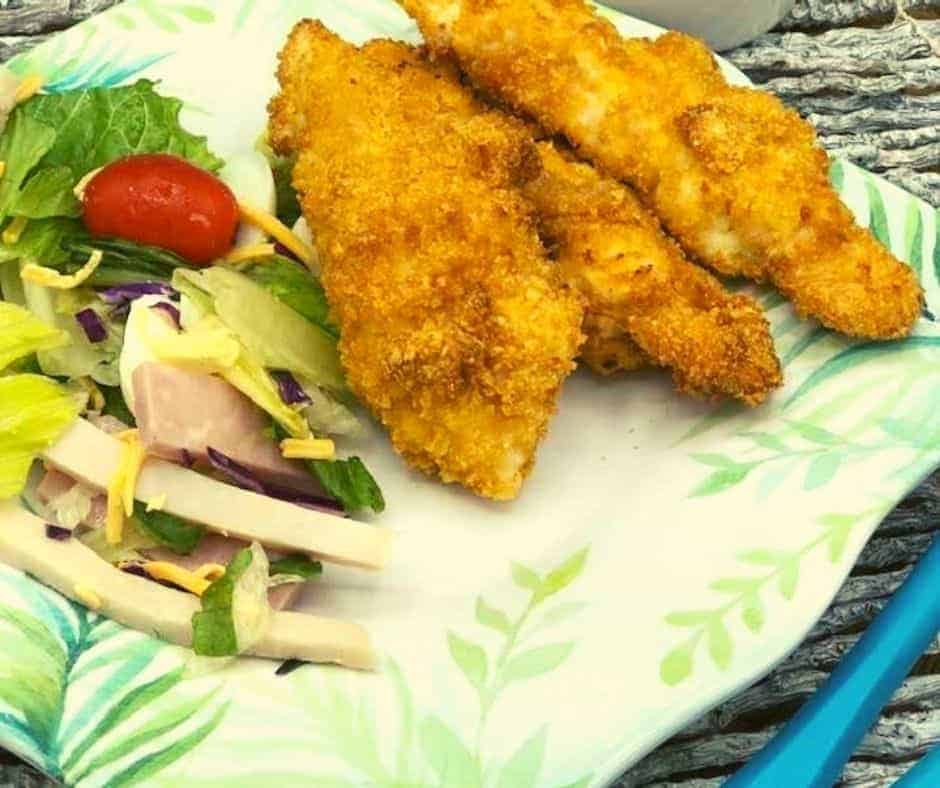 Air Fryer Cornflake Chicken Tenders
A classic dish of chicken coated with cornflakes, this time, we made an old-fashioned dish modern, with the use of the Air Fryer!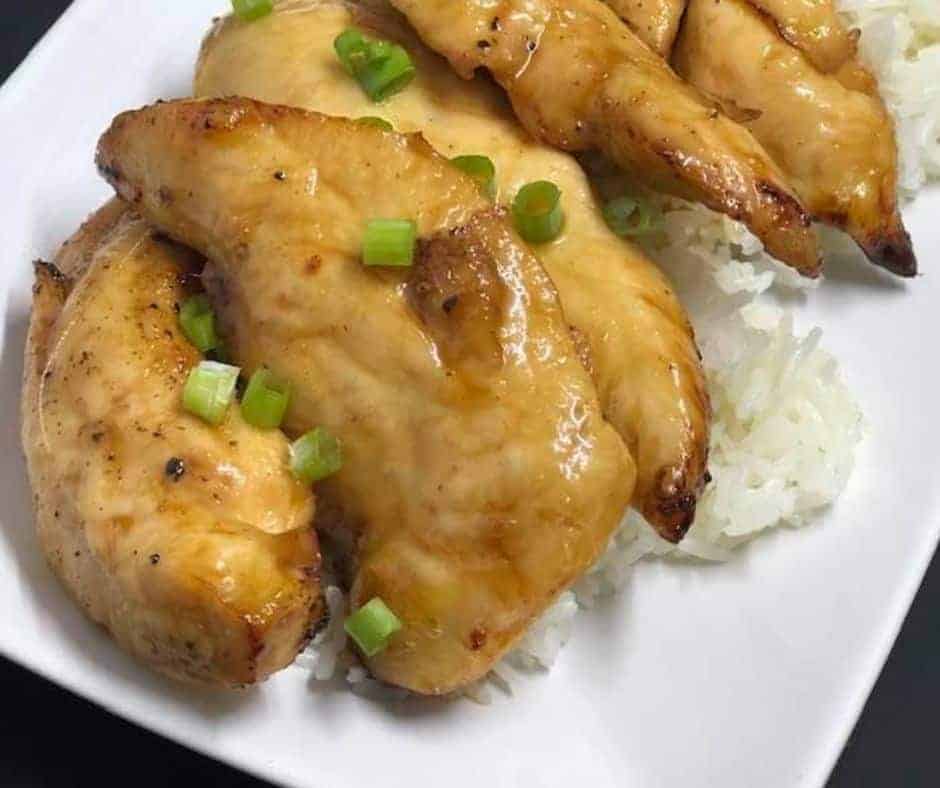 Air Fryer Honey Sriracha Chicken Tenders
One of my son's favorite dipping sauces, I made great and easy and healthy Honey Sriracha Chicken Tenders. I love a great hack, and this makes the chicken so good!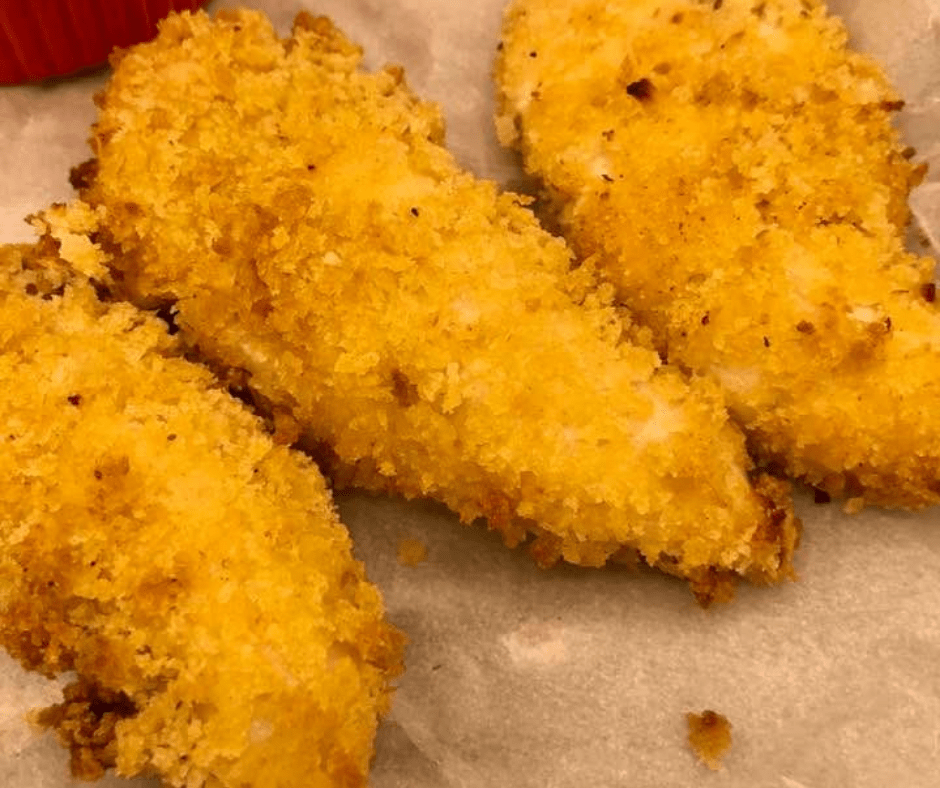 Air Fryer Crispy Chicken Tenders
This is one of my favorites, everyone loves a crispy and tender chicken finger, and this recipe proves on both counts. This is a great one to serve in the summer for a quick lunch!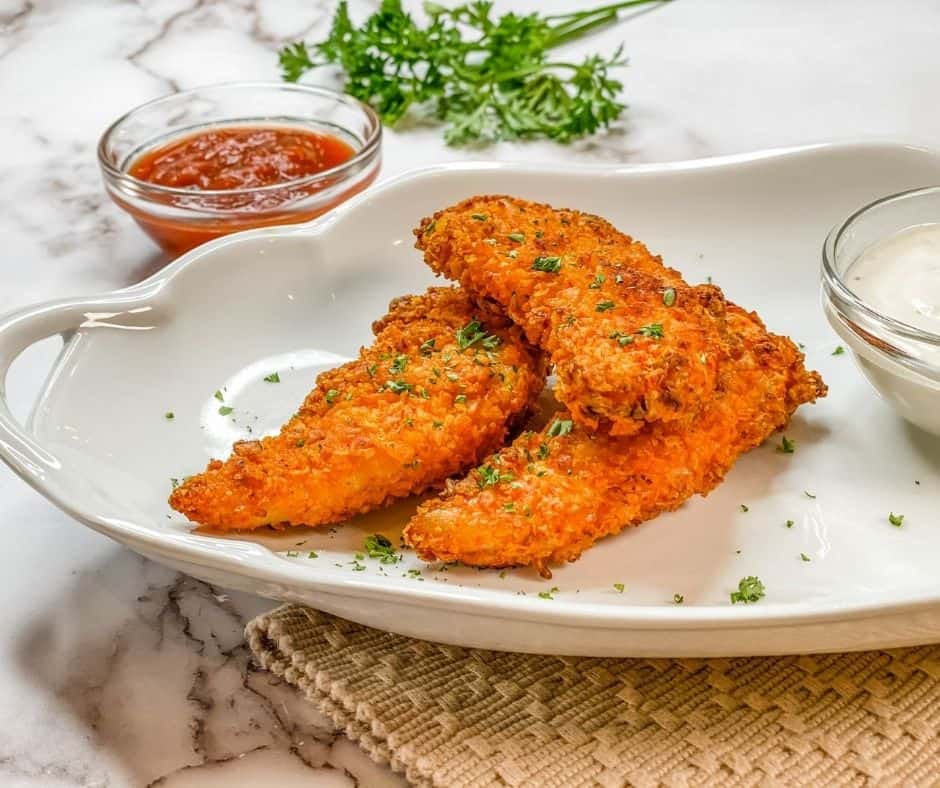 Doritos Air Fryer Chicken Tenders
We all love Doritos, so why not combine Doritos and chicken tenders for a great and delicious lunch or dinner. You can use any Doritos flavor that you want and make one of your family members very happy!!
One of the quickest ways to make a perfectly air fried chicken tender, who doesn't love BBQ sauce? Trick use your favorite BBQ sauce to make this dish amazing!!
Air Fryer Copycat Cracker Barrel Grilled Chicken Tenders
My family's favorite Copycat Version of the classic Cracker Barrel Chicken Tender! If you have ever been to Cracker Barrel this will bring you back fond memories!
Air Fryer The Best & Easiest Crispy Chicken Tenders
Easy and delicous, need I say more? Soon to eb coming on your dinner table soon!
Air Fryer Kansas City Style BBQ Chicken Tenders
Inspired by my family's vacation to Kansas, this recipe will provide worth on your menu every week. Easy to make and really easy to eat!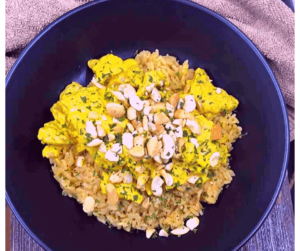 Air Fryer Tandoori Chicken Tenders
A great twist on a dish, this one-dish meal will have you at the first bite. I love Tandoori chicken. Serve with a big plate of rice or pasta, for one a pot dish meal.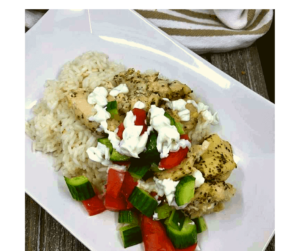 Air Fryer Grilled Lemon and Oregano Chicken Tenders
A classic Greek-Mediterian Dish with lots of flavors and served with a healthy topping of cucumbers and even some special sauce on top! This makes for a quick and easy dinner recipe.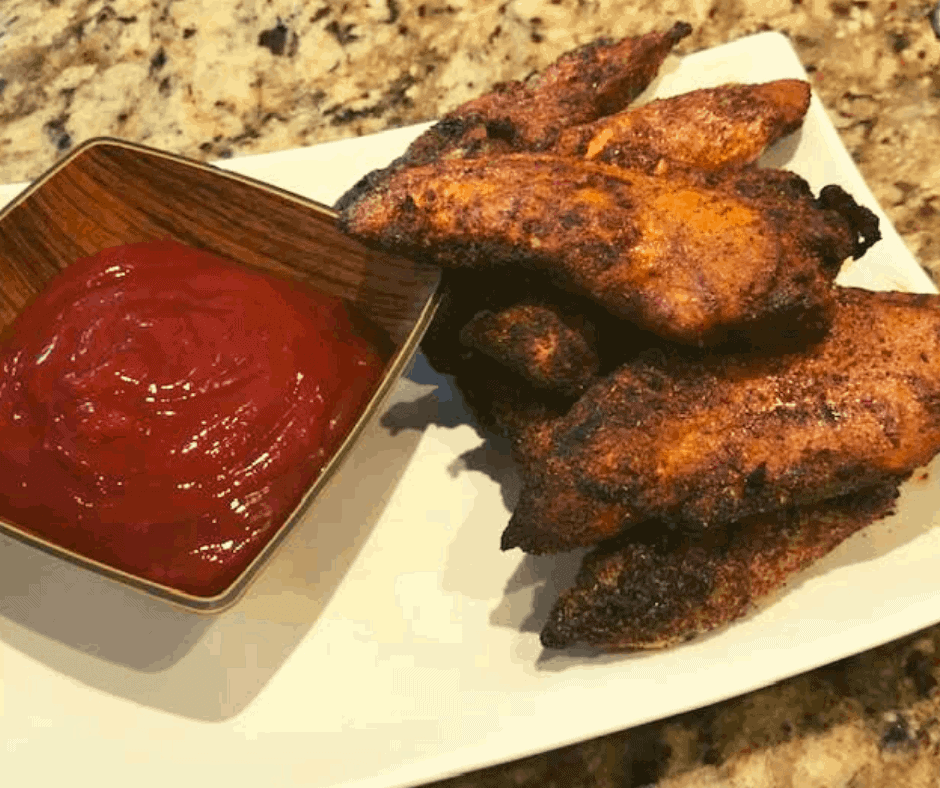 Air Fryer Mediterranean Spiced Naked Chicken Tenders
This is a great alternative if you love spicy chicken dishes. The Mediterain spices in this dish will really bring out all of your senses.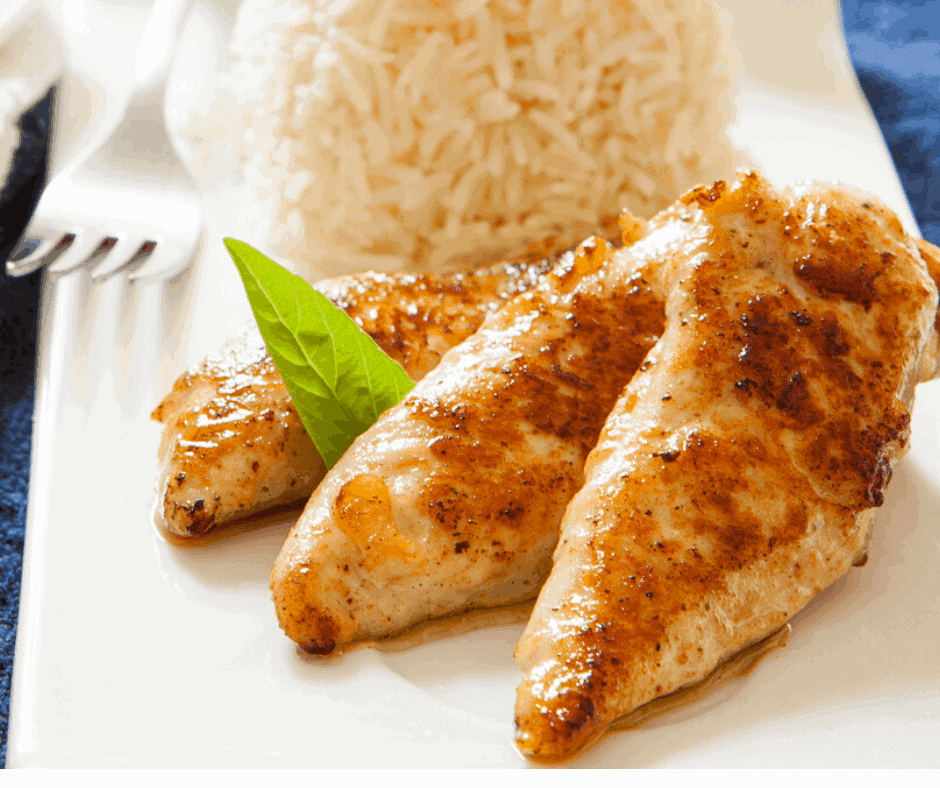 Nothing is better than a simple Air Fryer BBQ chicken tender, tender chicken and absolutely great flavor.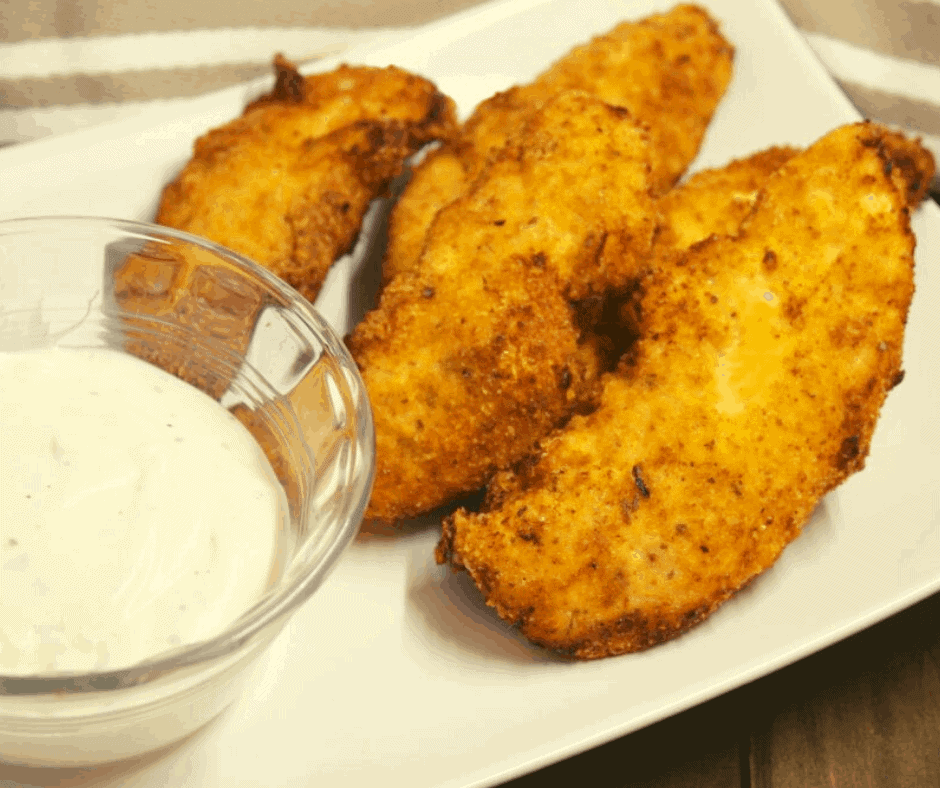 Air Fryer Classic Chicken Tenders
A true classic, if you are looking for a great base or first air Fryer Chicken tender recipe, this one will prove to be a winner.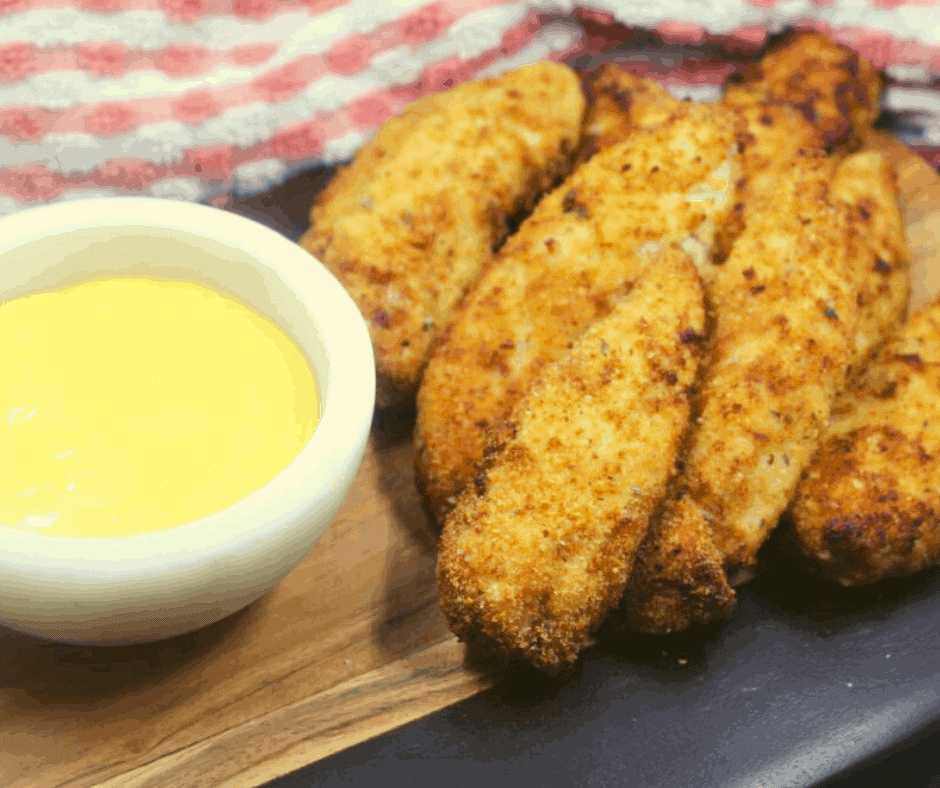 Air Fryer Parmesan Chicken Tenders
The old school of a simple and delicious chicken coated with parmesan cheese. This one crisp up nicely, giving your chicken lots and lots of flavor.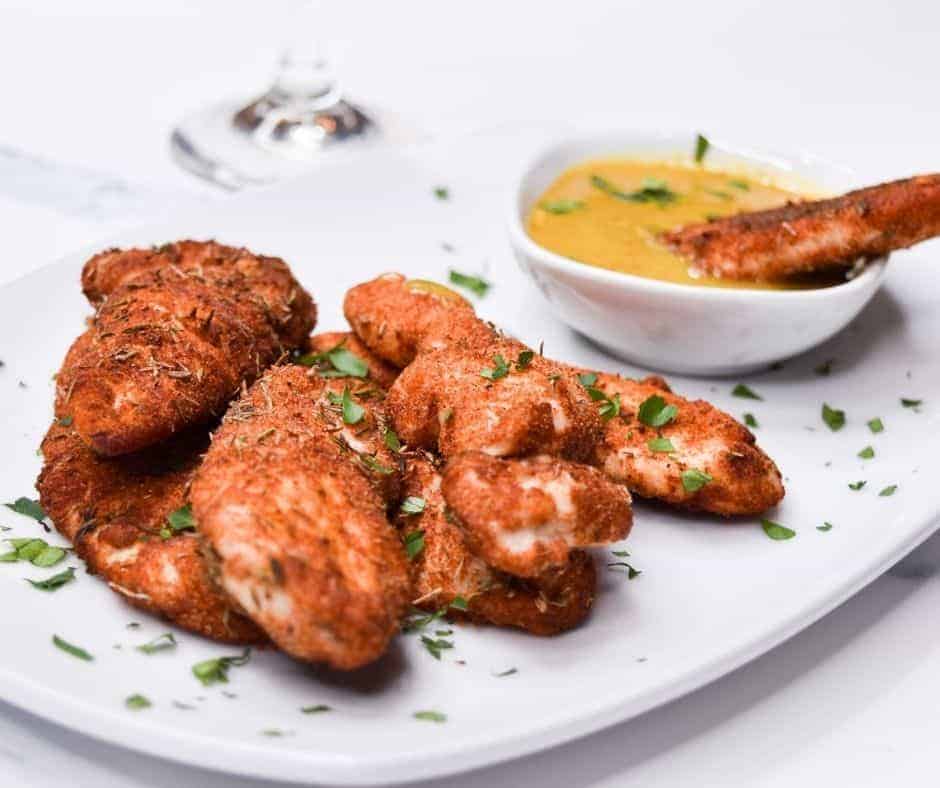 Air Fryer Naked Chicken Tenders
This KETO-Friendly and low-carb version will leave you wanting more and more, and find any KETO or low-carb option for dipping sauce. This recipe is also a Weight Watcher Friendly Recipes so that everyone can enjoy it. But don't tell the kids.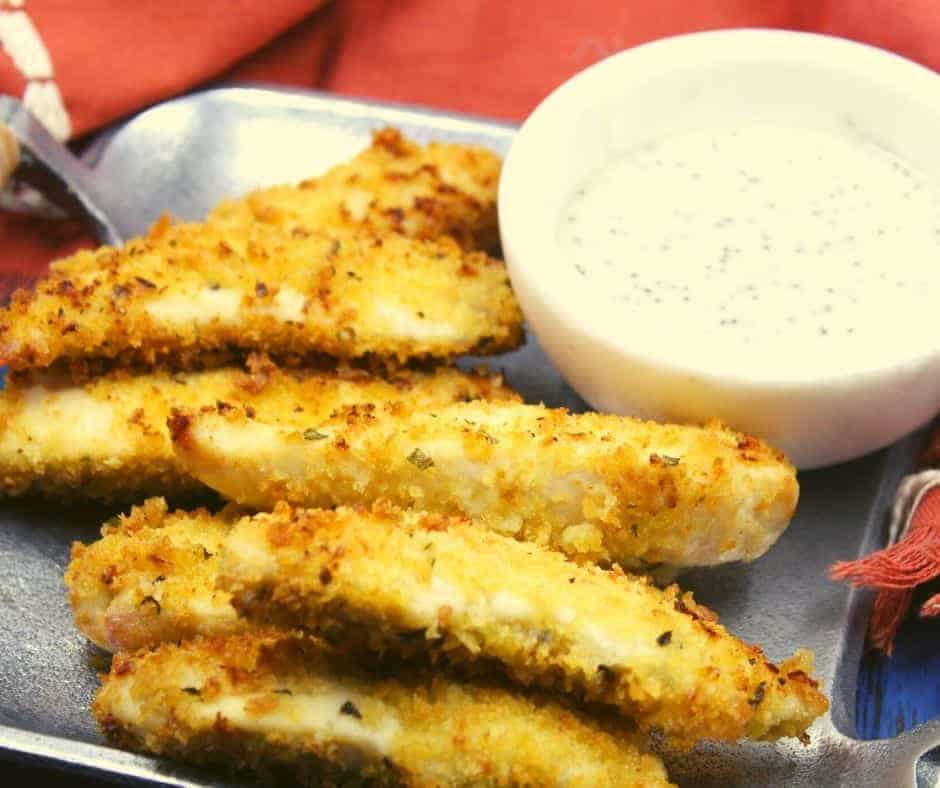 Air Fryer Garlic Parmesan Chicken Tenders
As my mother-in-law said to me, you can not have too much garlic. This Italian-inspired version of Garlic Parmesan will provide be a classic winner. Kids and adults will love it.
Don't Forget To Pin-