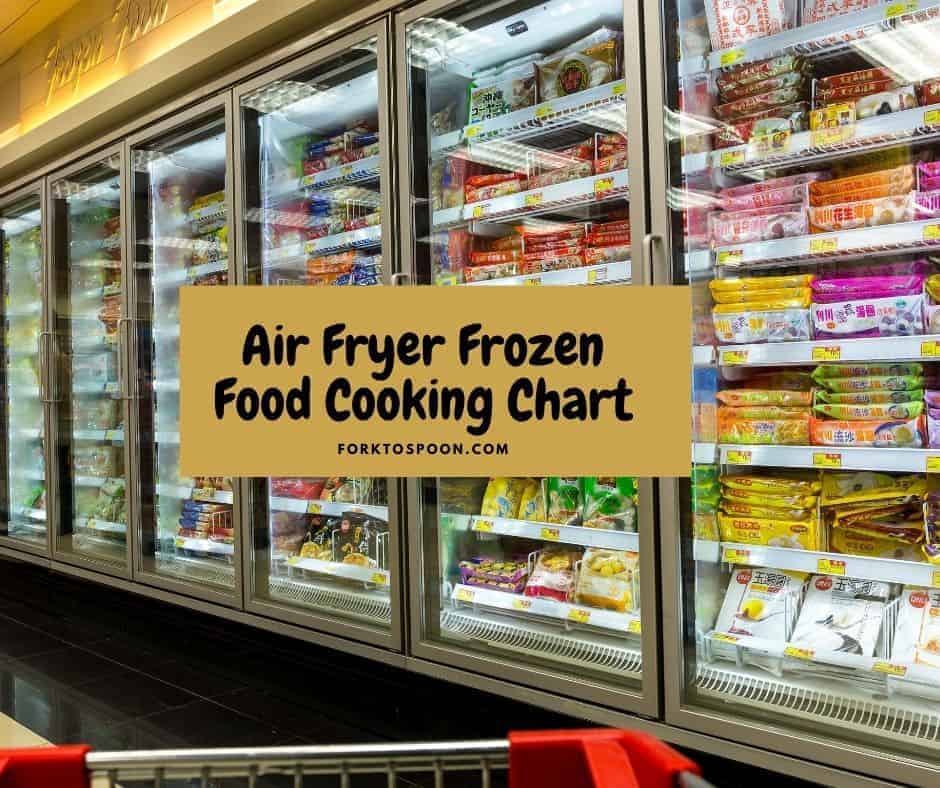 The air fryer is an amazing way to cook everything. Not only can it cook perfectly fresh food, but it also does an amazing job at cooking frozen foods as well.
or
Air Fryer Frozen Food Cooking Chart
Note:: Not all air fryers are the same. Some are hotter than others, which depends on the wattage and style of the air fryer.
For best results, always use a food thermometer to ensure that foods are cooked to the USDA's recommended temperature.
Don't Forget To Pin–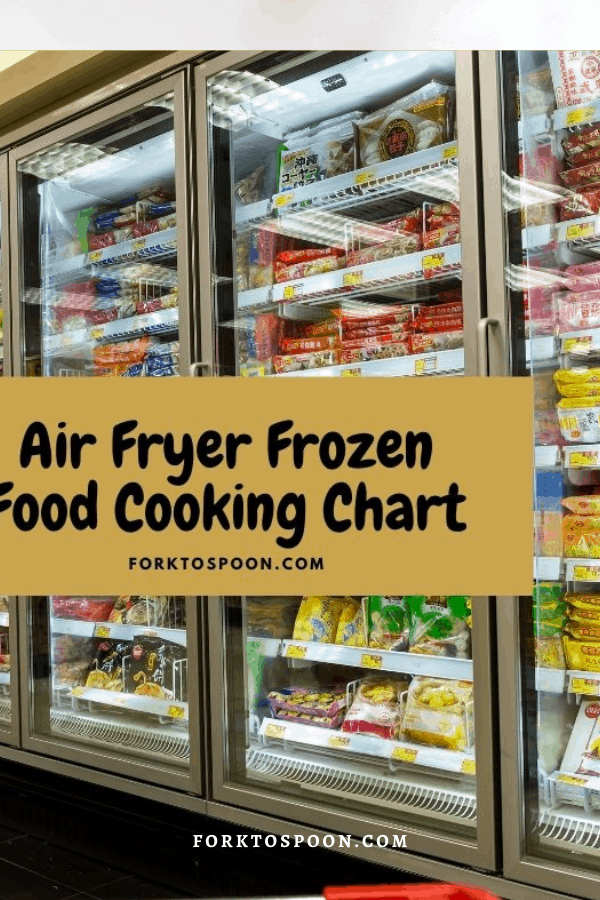 Appetizers
Appetizer Frozen Buffalo Cauliflower 400°F/200°C 10-15 minutes
Appetizer Frozen Battered Cauliflower 400°F/200°C 12-15 minutes
Appetizer Frozen Spring Rolls 400°F/200°C 12-15 minutes
Breakfast
Breakfast Frozen Waffles 360°F/180°C 5-6 minutes
Entrees
Entree Frozen Veggie Burgers 360°F/180°C 8-10 minutes
Vegetables
Vegetable Corn On The Cob 400°F/200°C 8-10 minutes
Side Dishes
Side Dishes Frozen Onion Rings 400°F/200°C 4-6 minutes
Side Dishes Frozen Curly Fries 400°F/200°C 10-15 minutes
Side Dishes Frozen Waffle Cut Fries 360°F/180°C 15-20 minutes