Whether you are vegetarian or not, Air Fryer Frozen Veggie Burgers are delicious! You can make a Veggie Burger crispy and satisfying in the air fryer.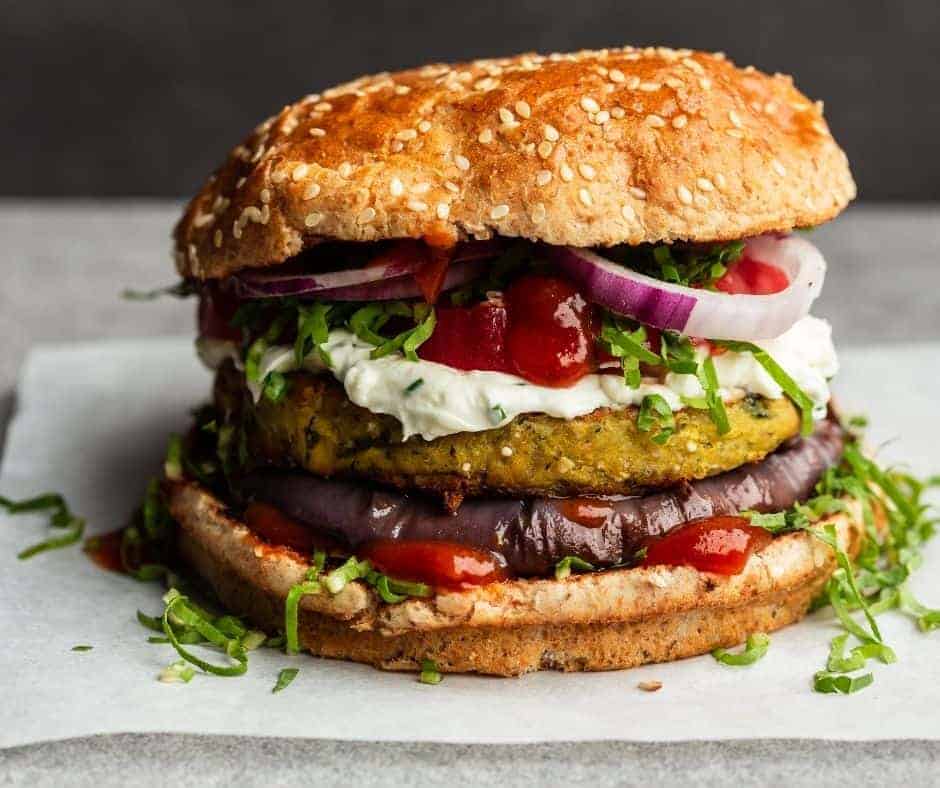 My son was on a health kick recently, so we picked up a package of Boca Burgers at our local grocery store.
Usually I am not a fan of veggie burgers, but these were amazing in the air fryer! The outside is crispy, and the inside is warm and tender. We added a ton of healthy toppings to really elevate this burger.
To make this a meal, try pairing it with some of my favorite side dishes like:
What are the best veggie burgers to use for this recipe?
Most veggie burgers you buy from the frozen section are meant to be frozen when you cook them, with the exception of Beyond Burgers. There are so many different types of veggie burgers out there, this recipe will work for all of these different brands, as I tried them out, over the past few months, with my family:
Boca Burgers
Beyond Burger
Boca Vegan Burger
Field Roast
Amy's California Veggie Burger
How To Make Air Fryer Frozen Veggie Burgers
Set the temperature to 360 degrees F for 8-10 minutes. I flip my burgers about halfway through the cooking process. So, both sides get evenly cooked.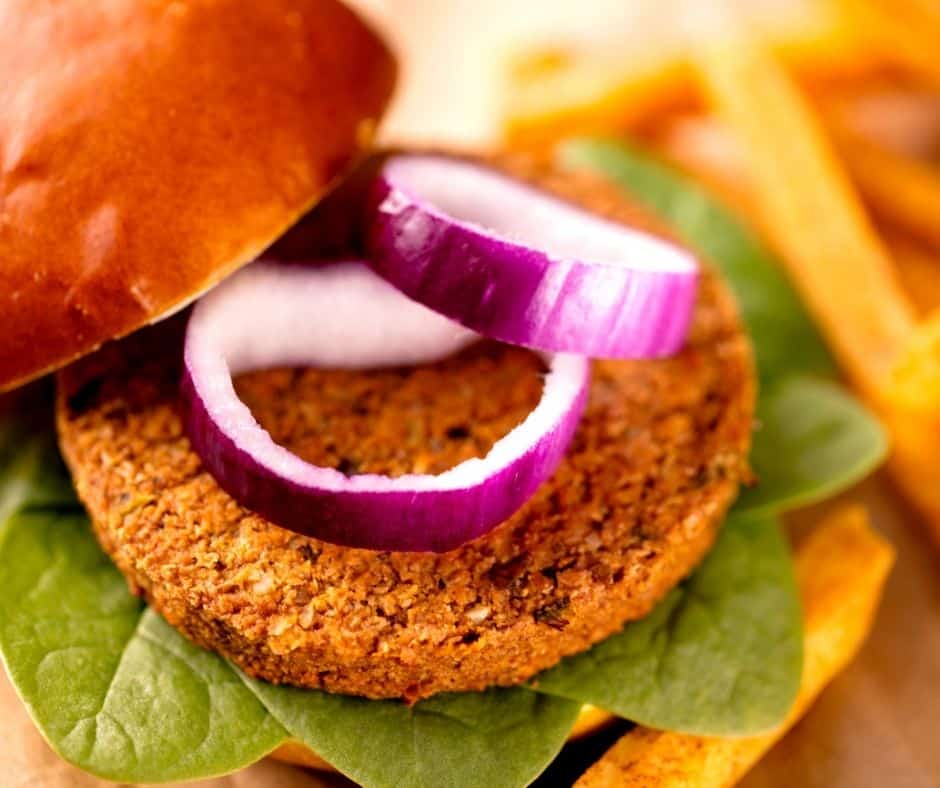 Pro Tips
The key to cooking a frozen veggie burger in the air fryer is to keep it frozen. As the burger starts to defrost, it becomes watery. So, for best results, keep the frozen veggie burger, frozen.
The other key is not to overcrowd the basket, you really want the space around the burgers, to allow the air to flow, so you get the best veggie burger.
What are the best toppings for my veggie burger?
Some of my favorite toppings are thinly sliced onions, tomatoes, pickles and lettuce. You can also top it with sautéed mushrooms and onions along with some BBQ sauce. Give my In-N-Out Burger sauce a try for extra flavor! The key to making your veggie burger as delicious as possible is to top it off with all of your favorite toppings!
Some Other Great & Easy Air Fryer Vegetable Recipes
Yield: 4 Servings
Air Fryer Frozen Veggie Burgers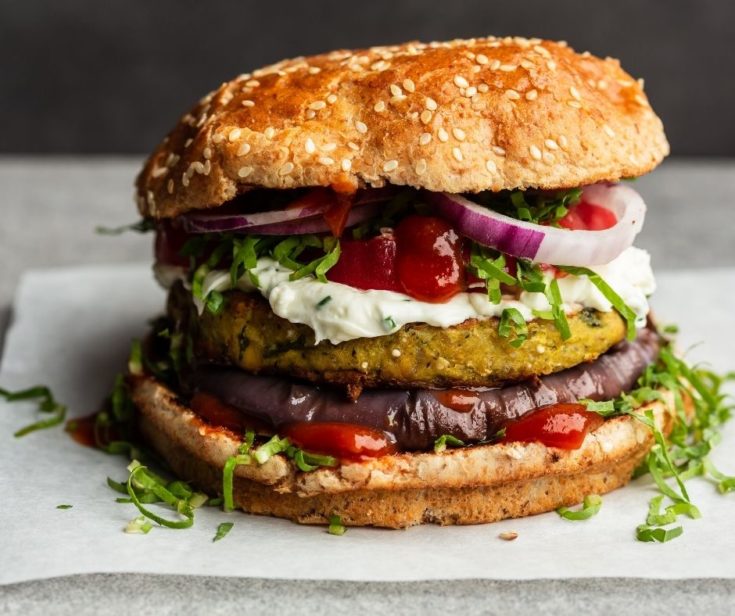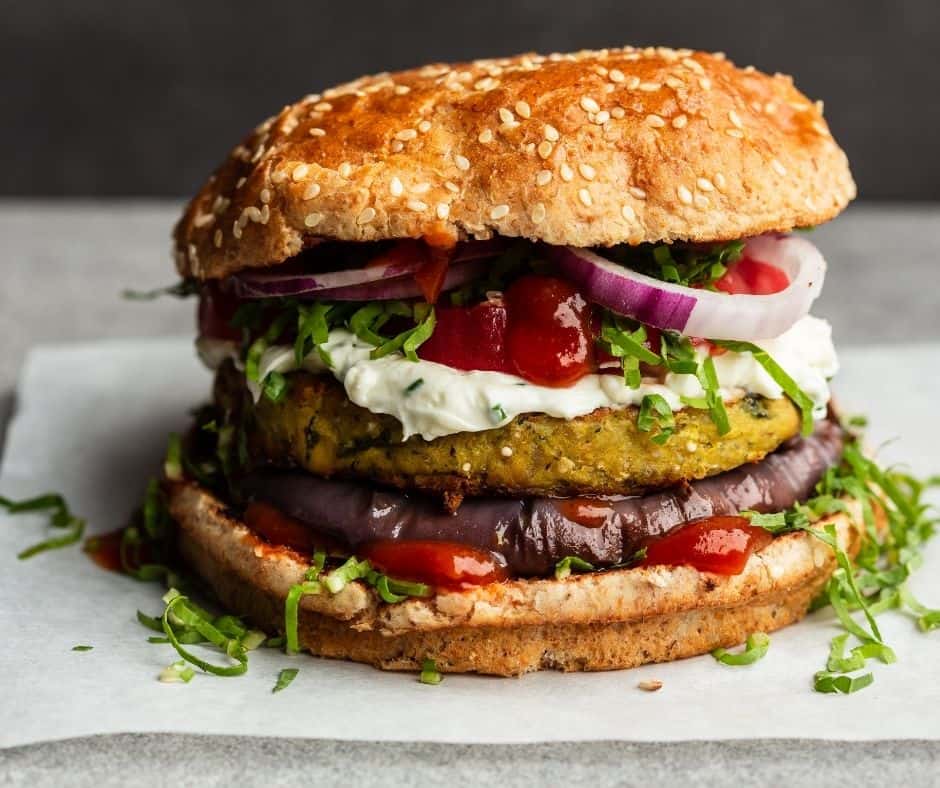 This is such an easy way to make frozen veggie burgers in the air fryer. They are moist and delicious.
Ingredients
1 package of frozen Veggie Burgers, any kind
Instructions
Add the frozen veggie burgers to the Air Fryer Basket.
Set the temperature to 360 degrees F, air fryer setting,
Cook for 8-10 minutes. flipping halfway.
Plate, serve and enjoy!
Nutrition Information:
Yield:
4
Serving Size:
1
Amount Per Serving:
Calories:

91
Total Fat:

4g
Saturated Fat:

1g
Trans Fat:

0g
Unsaturated Fat:

3g
Cholesterol:

2mg
Sodium:

181mg
Carbohydrates:

9g
Fiber:

2g
Sugar:

1g
Protein:

4g
This is just an estimate the calories and nutrition will depend on the burgers you purchase and the toppings. This is just used for a general guide.