10 Best Air Fryer Bagel Recipes — The bagel is the ultimate breakfast item, and now you can enjoy them all day long with these ten best air fryer bagel recipes. From sweet to savory, there's something for everyone!
If you're looking for the perfect bagel recipe, then look no further. These recipes are tried and true and will give you that delicious, chewy texture with a satisfying crunch. So grab your ingredients and get cooking!
How many ways can you enjoy a bagel? Well, sometimes it's hard to decide which one is best, but this blog post has got all the recipes you need, so there's something for everyone! This post features plenty of different flavors like cinnamon raisin, blueberry. Chocolate chip, you'll never go hungry again. What are you waiting for? Get started on these mouthwatering breakfast items today!
Don't Forget To Follow Along at ForkToSpoon.com for all of your air fryer needs!
10 Best Air Fryer Bagel Recipes
Easy Air Fryer Everything Bagels — you can make this recipe in less than 15 minutes with just a few ingredients. We are using some of our favorite Trader Joe's products like the Everything But The Bagels Seasoning Blend for this one!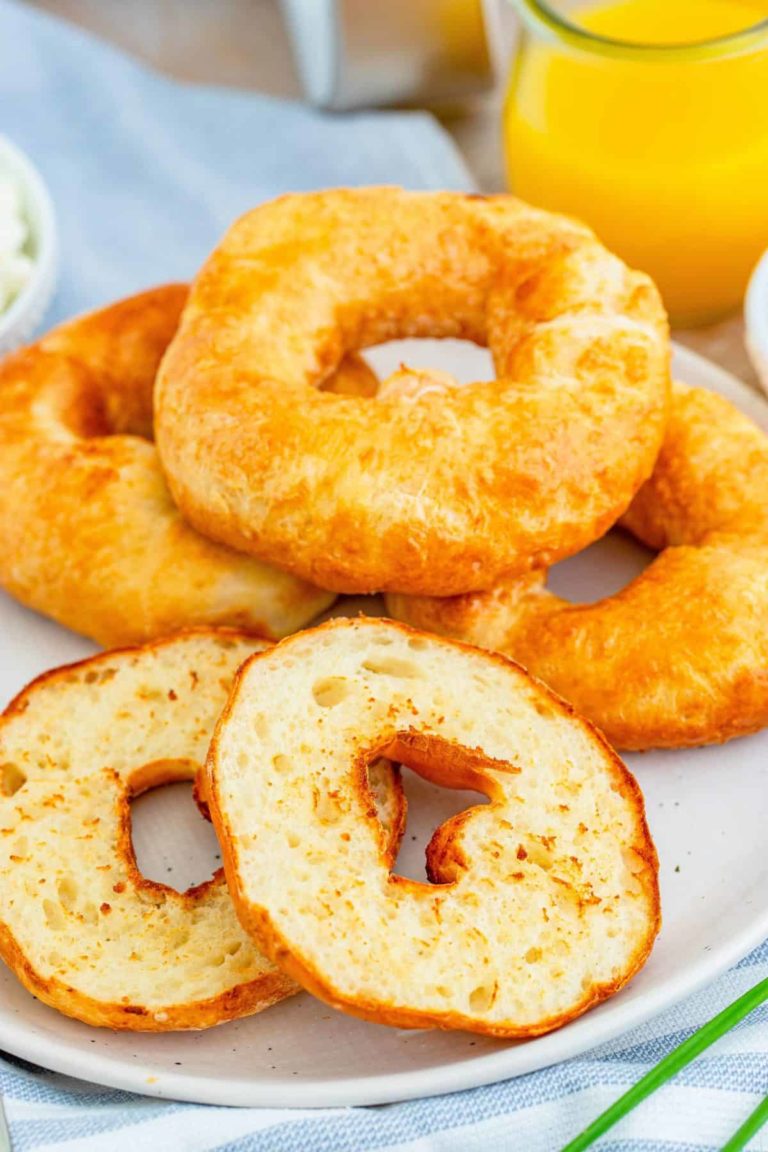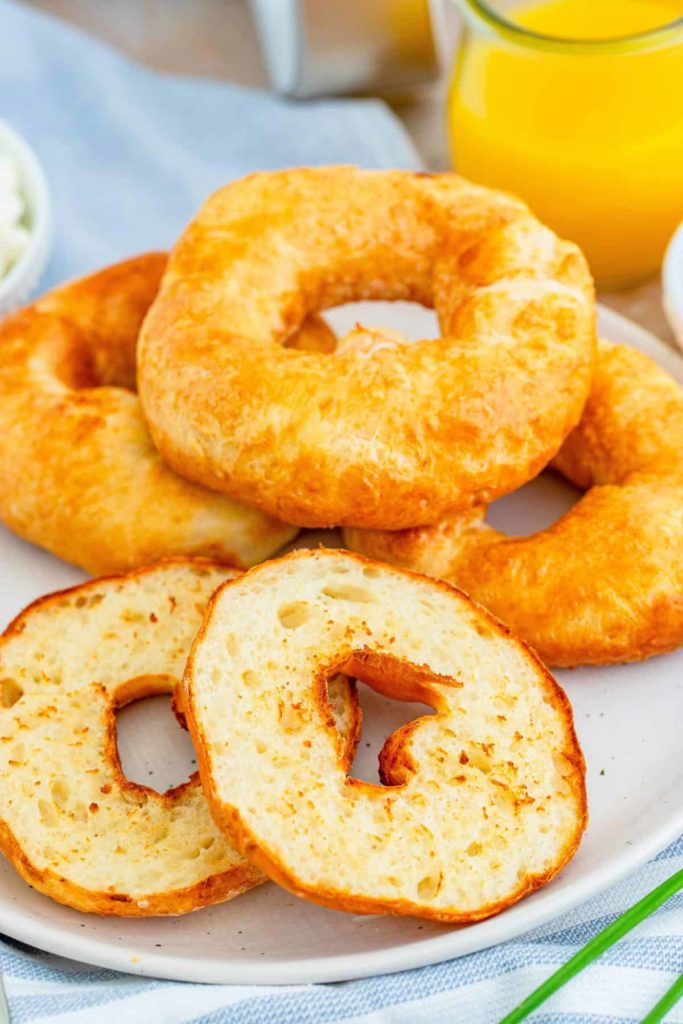 Air Fryer 2 Ingredient Weight Watcher Friendly Bagels-This is one of the most straightforward recipes for two-ingredient bagels, which uses your air fryer. They are so easy to make and take such little time. Everyone should be trying these. Today, I will show you how to make Air Fryer 2 Ingredient Bagels.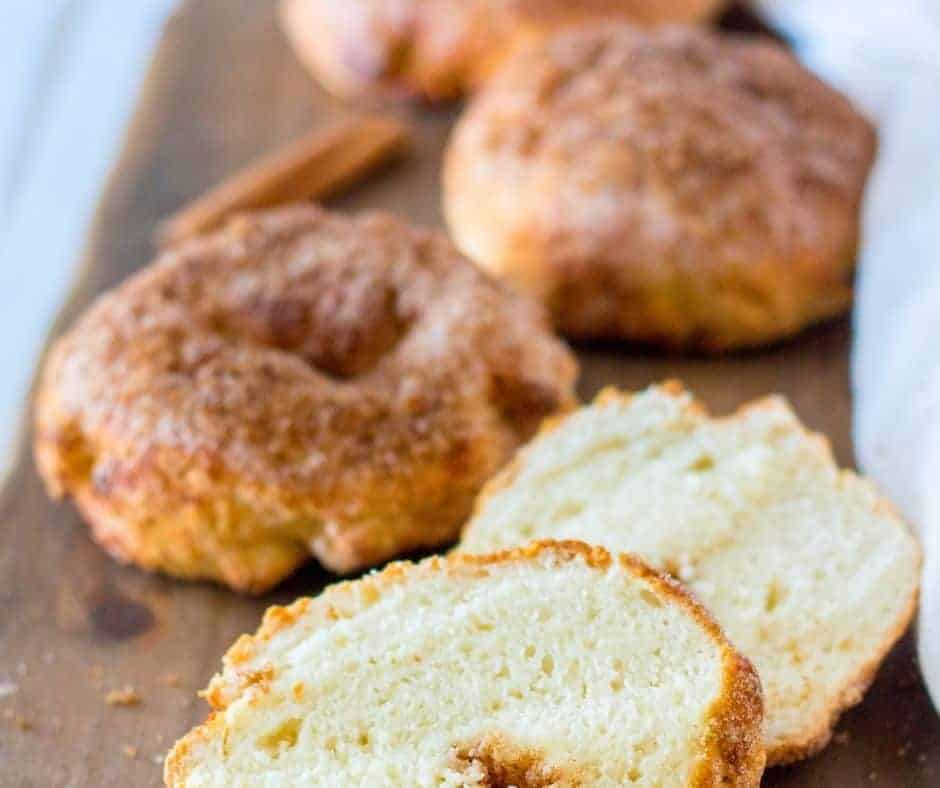 ---
Air Fryer Panera Copycat Cinnamon Crunch Bagels — Do you love the cinnamon crunch bagels at Panera? I do too, but they can get quite expensive. The Air Fryer Panera Copycat Cinnamon Crunch Bagels taste just like the ones from your favorite bakery, without all of the guilt! These are amazing and healthy Air Fryer Breakfast Recipe!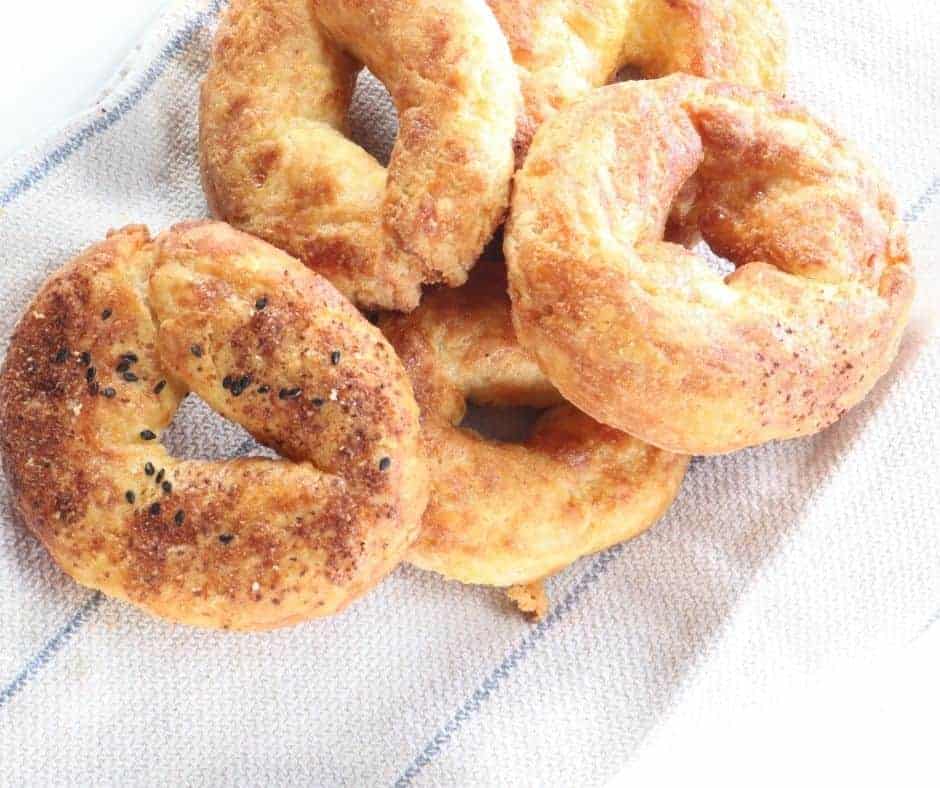 How about a nice fresh batch of Air Fryer Keto Bagels? This recipe was made in minutes, and they crisp up beautifully in the air fryer.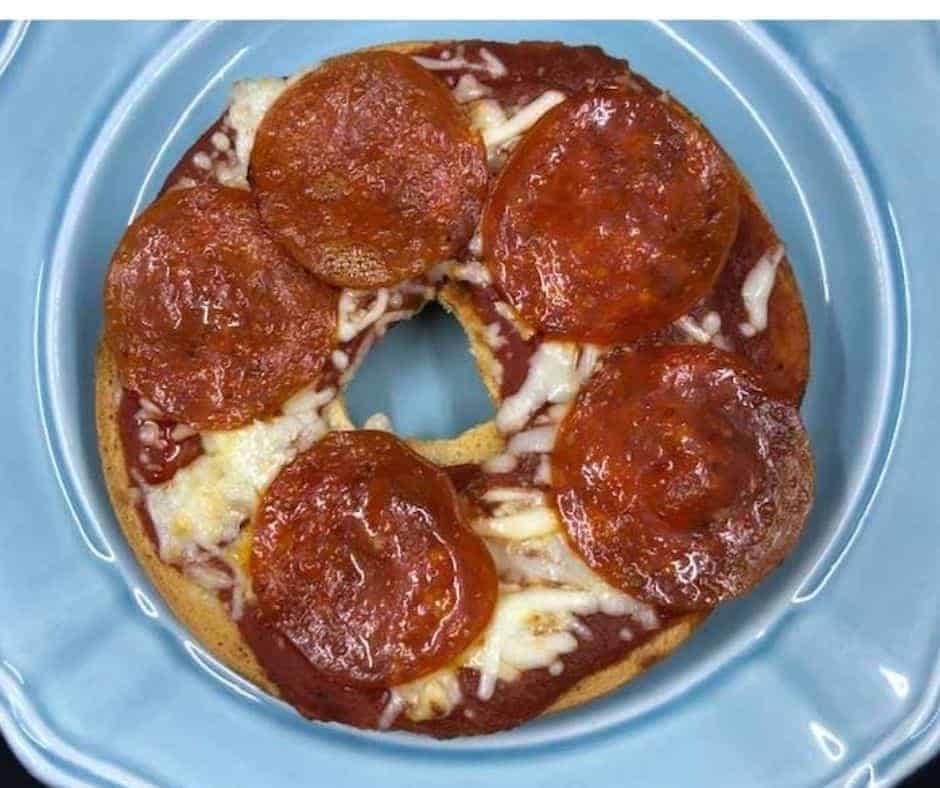 This made for a quick lunch for the kids. I had some leftover bagels over and the other ingredients, so I thought this would be an excellent lunch for the kids and such an easy one. Today I am showing you how to make Air Fryer Homemade Pizza Bagels.
Air Fryer Strawberry Bagels are amazing! And they are the perfect treat in the summer! Made with strawberry Greek Yogurt and fresh diced strawberries, you get a taste of strawberry in every bite.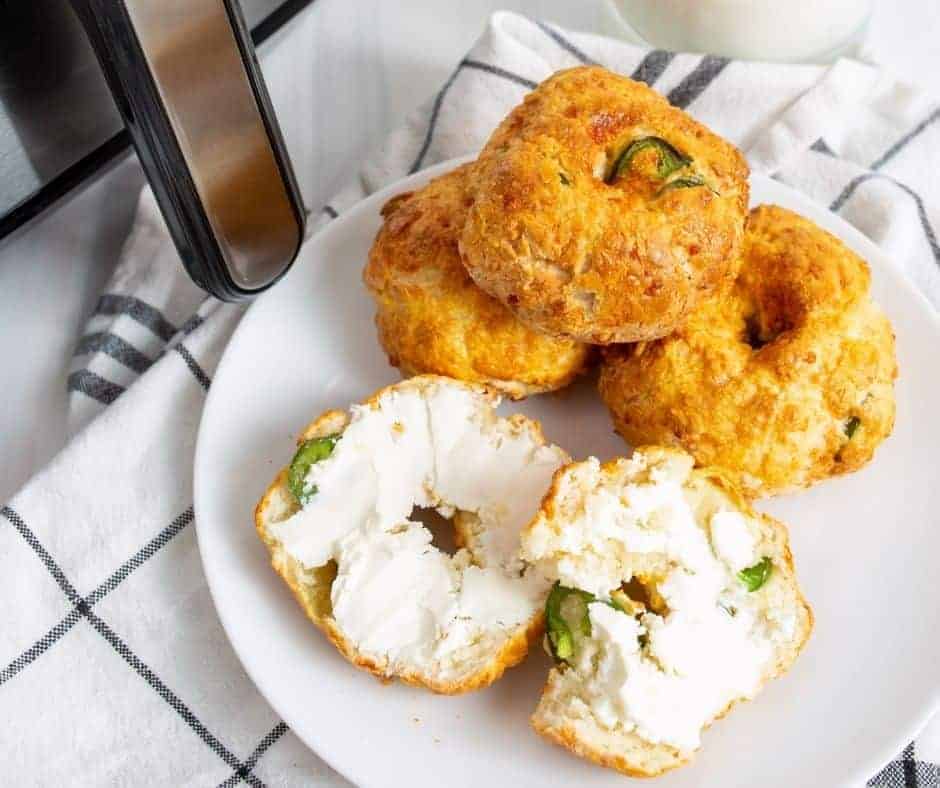 This is such an easy air fryer recipe, with tons and tons of flavor. If you have not made these 15-minute bagels, they are truly amazing. And if you are like me and never thought you would be making homemade bagels, do not be afraid. This is so easy; you will end up making them over and over again. Today's variety is my son's favorite, Air Fryer Jalapeno and Cheddar Bagels. Yummy!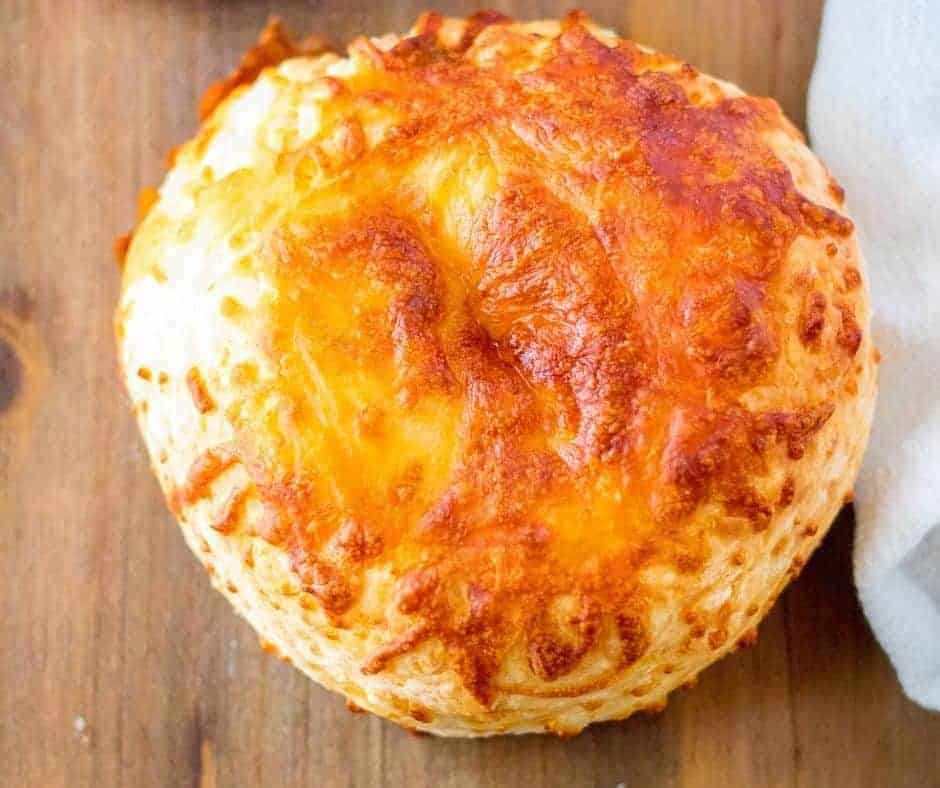 Air Fryer Asiago Cheese Bagels is my copycat bagel recipe from Panera Bread, it's one of my family's favorites, so I wanted to make a batch during the summer!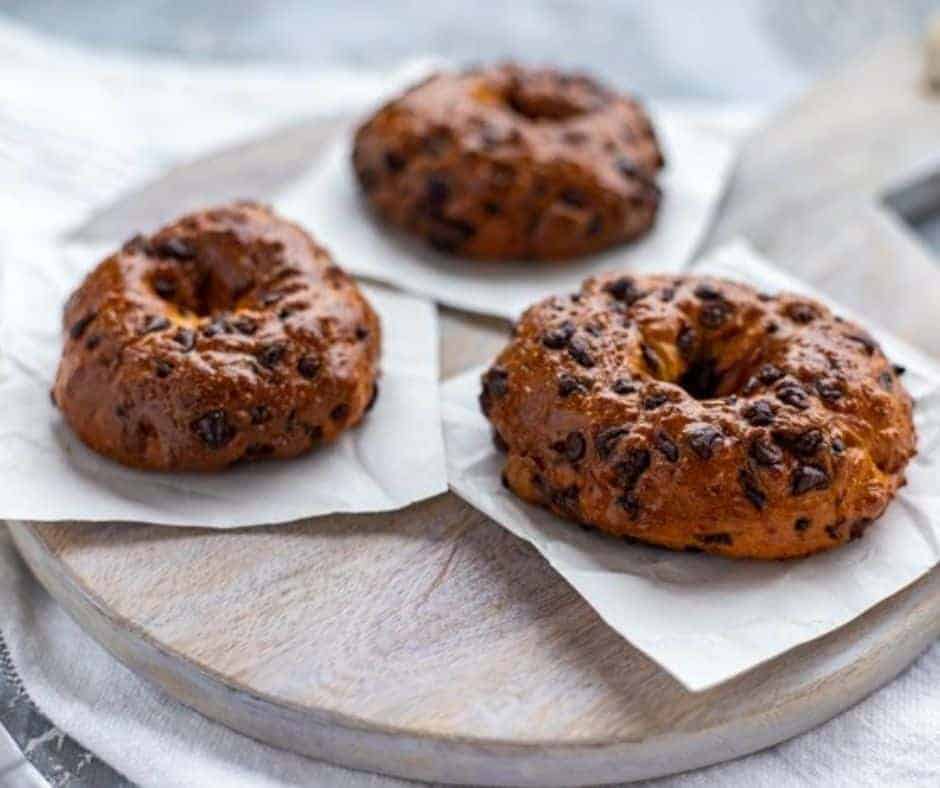 This was such an easy breakfast for the entire family, and they all loved them. The kids were over the moon that I was serving chocolate in the morning: today's Recipe, Easy Air Fryer Chocolate Chip Bagels.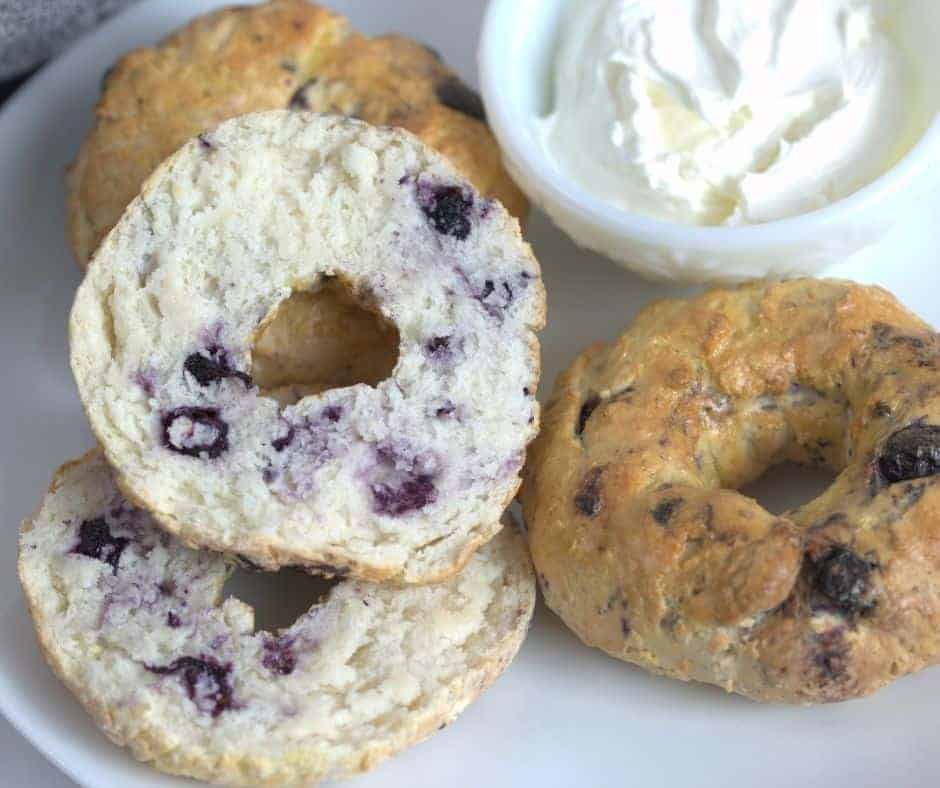 My kids love homemade bagels, and I love that you can make these anytime and only require only three ingredients. You can also add your flavorings, dried fruit, or seasoning. Today, I used my son's favorite fruit, blueberries, and created these. Here is my recipe for Air Fryer Homemade Blueberry Bagels.
10 Easy Air Fryer Bagel Recipes