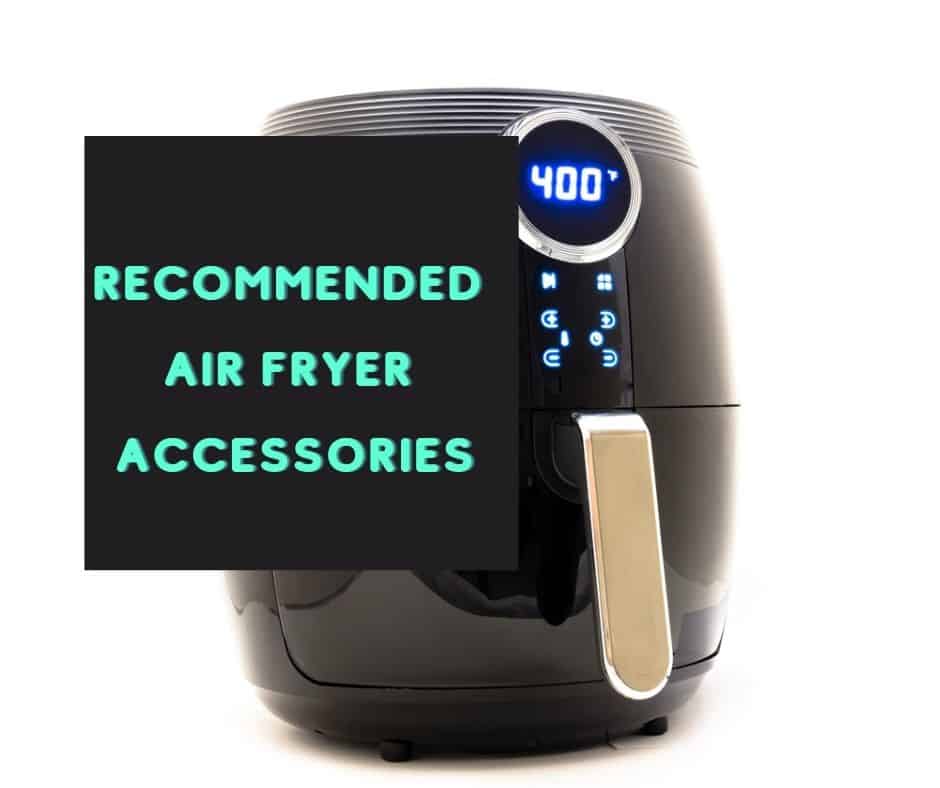 Everyone has a new air fryer these days. I am a strong believer that you can make anything in the air fryer as long as you have the right pan or accessory. Today, I am sharing with you some of my strongly Recommended Air Fryer Accessories. 
This post may contain affiliate links. Read my disclosure policy here.
Air Fryer Double Layer Rack, Air Fryer Accessories Multi-purpose Rack Fits Most 4.2QT or Above(8in,4pins)
This air fryer double rack allows you to cook kebabs. It is a great tool to cook bacon on. And it allows you to cook more food in your air fryer basket.
OXO Good Grips Silicone Air Fryer Cups, Multicolor, One Size
These were made for the air fryer. The sides keep the muffin tin upright, while the perfect size for any air fryer. I use them a lot for air fryer egg bites, air fryer cupcakes, and so much more. Next up on my list a turkey pot pie, mini size of course.
A great pair of tongs. You will never use tongs as much as you do when you own an air fryer. Invest in a great pair. It will become one of the tools you use every single day. 
All in one set, everyone needs one set; this one has everything you will ever need. I great investment in a set will allow you to cook almost everything you want in the air fryer. 
This set includes everything you will need to start your air frying adventures, including liners, molds, cake pan, pizza pan, skewers, muffin cups, handy charts, egg bite mold, even a basting brush. All will come in really, really handy.
Don't Forget To Pin–