20 Of the Best Air Fryer Chicken Recipes — If you are new to cooking with the Air Fryer, you may be wondering what all you can cook in it! The Air Fryer is a great kitchen appliance to have sitting on your counter if you are a Mother, have an empty household, and looking for quick meals.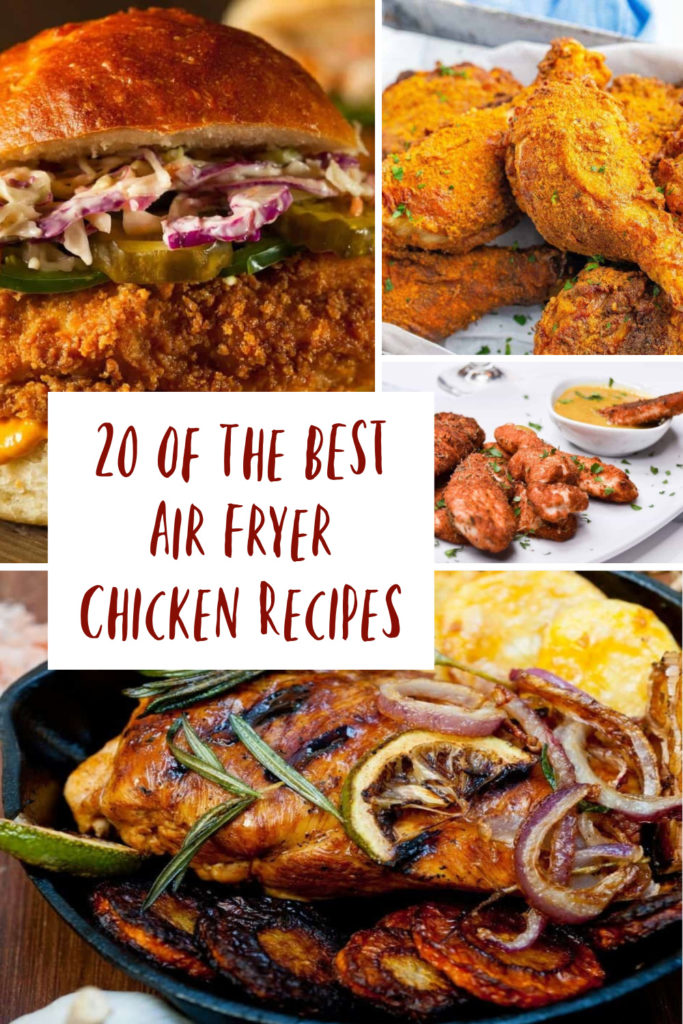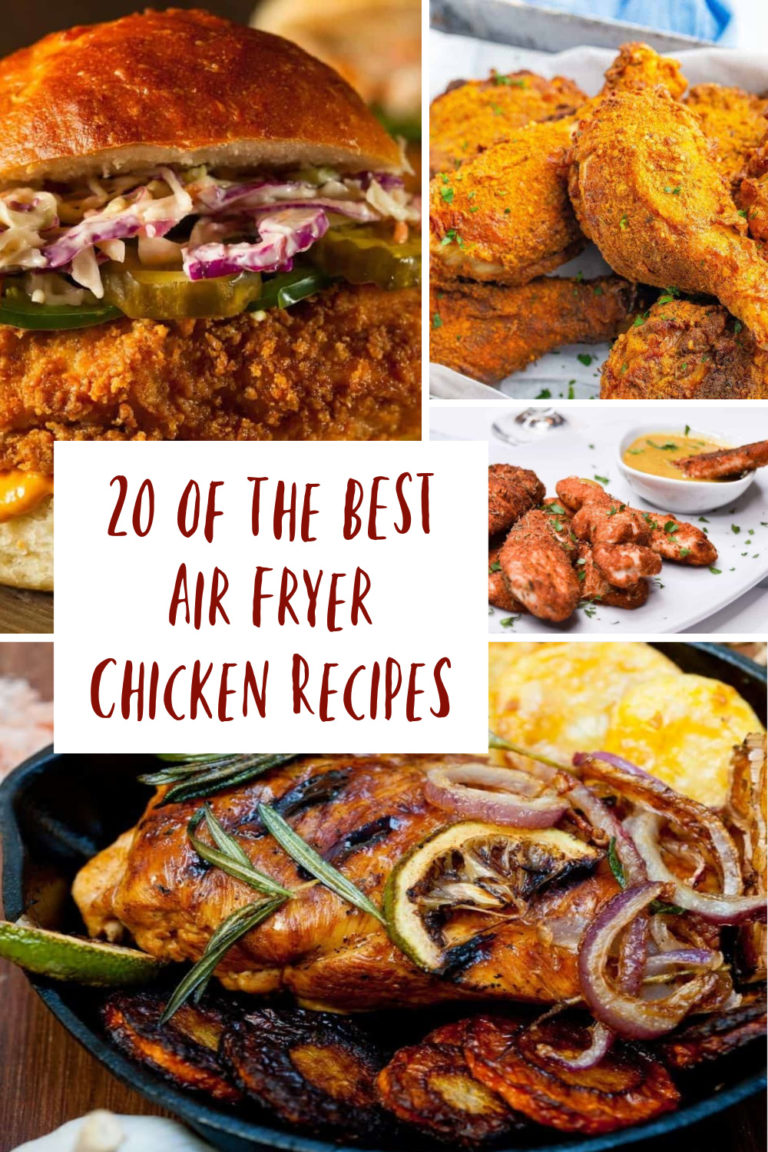 You can use the Air Fryer to cook almost anything. Some of our favorite ways the Air Fryer can be utilized that you may not know about are:
Alright, now that you know what you can cook in the air fryer that you may not otherwise have known, let's get you some delicious Air Fryer Chicken Recipes. These are some of our most popular Air Fryer Chicken recipes at ForktoSpoon.com.
20 Of the Best Air Fryer Chicken Recipes
Air Fryer Split Chicken Breast
This is one of the most leisurely mid-week meals you can make. The air fryer does a great job of crisping up the skin and cooking it to perfection. Today I am sharing how to make an Air Fryer Split Chicken Breast (Bone-In) or Leg Quarters.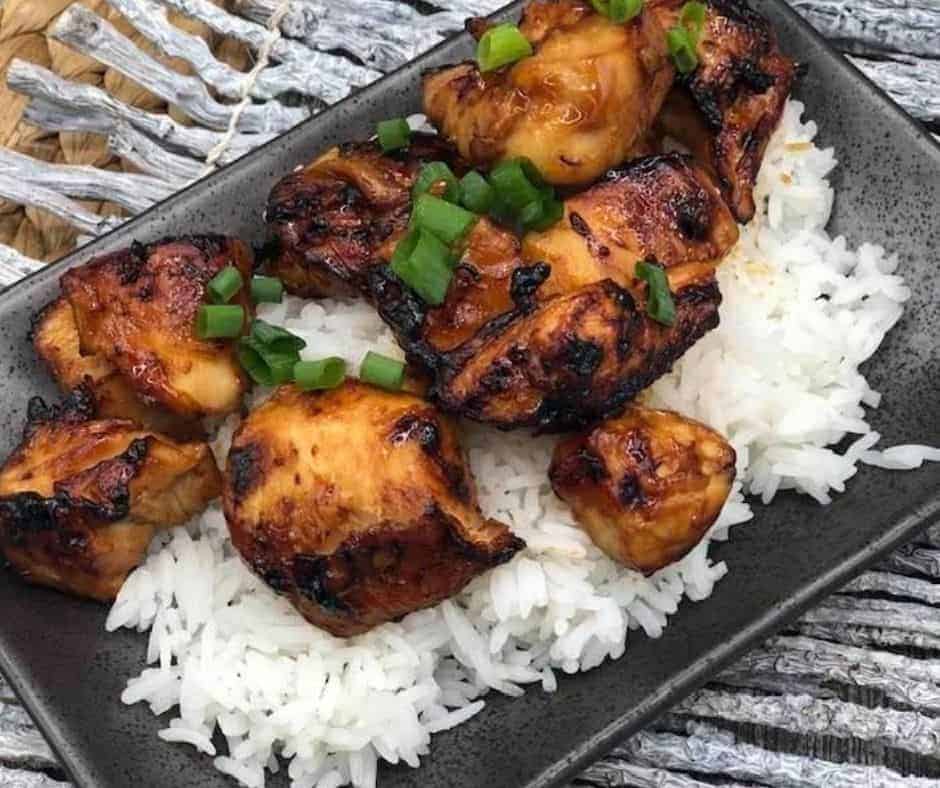 This is such an easy and delicious dinner. Air Fryer Teriyaki Chicken is a straightforward recipe that is cooked within 15 minutes.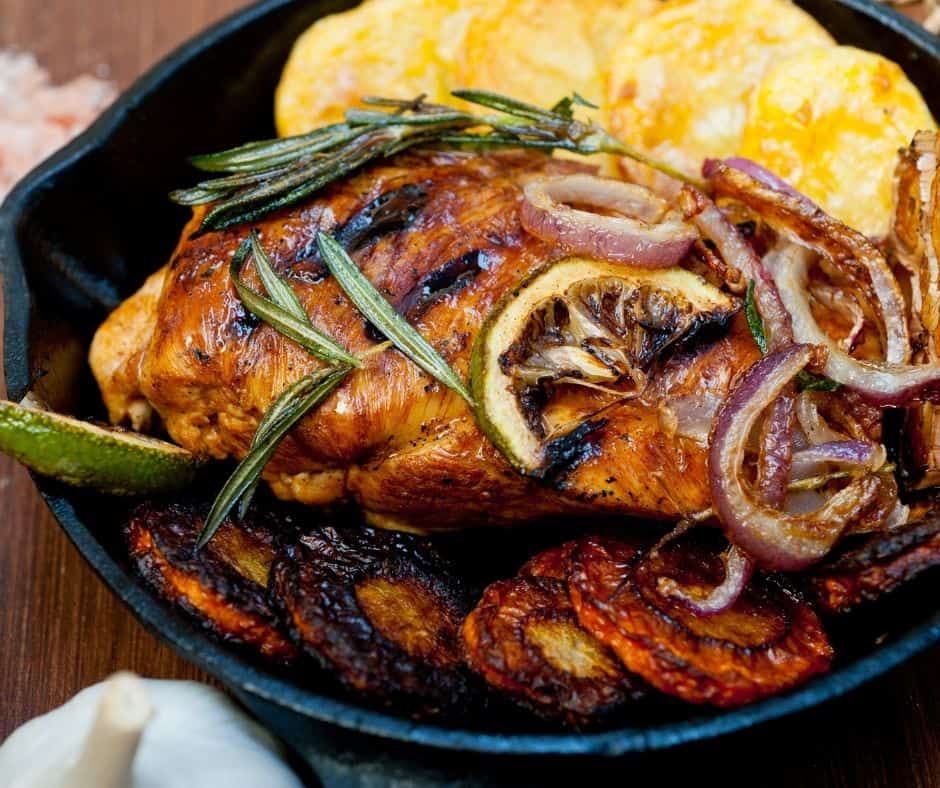 The Best Air Fryer BBQ Chicken
Air Fryer BBQ Chicken is a recipe that will make you feel like summertime all year long. This dish is made with simple ingredients and can be served both hot or cold. Make some for yourself tonight!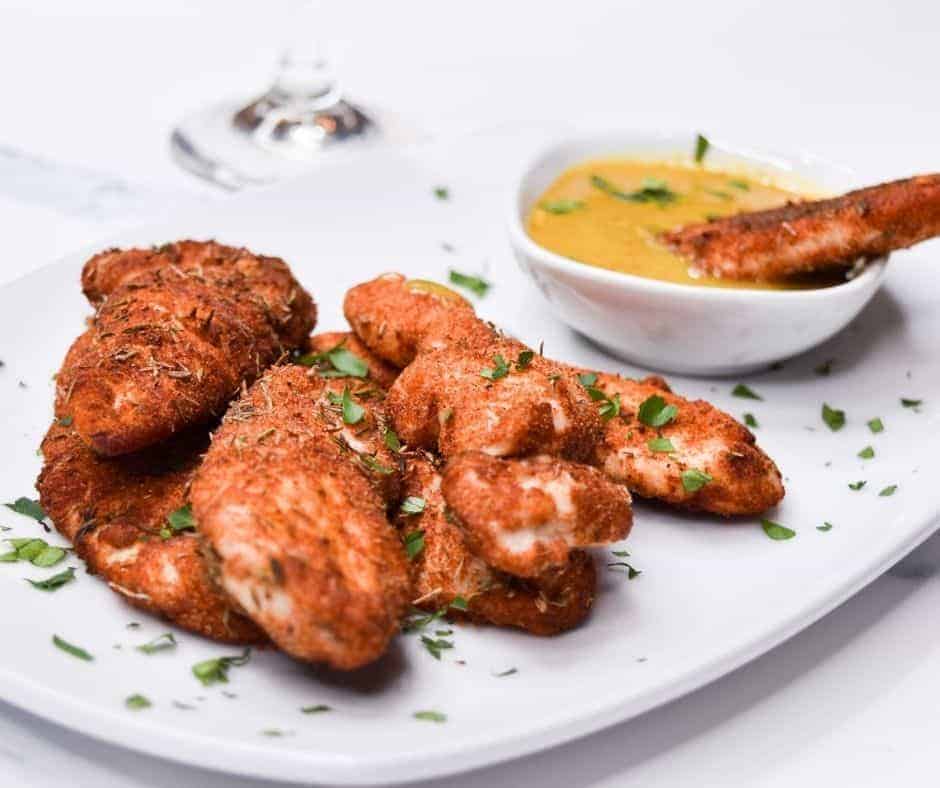 Air Fryer Naked Chicken Tenders
Naked chicken tenders are a quick and easy meal for any day of the week! They take less than 30 minutes to cook, you can make them in bulk, and they're perfect for pairing with sauce or dipping sauces. Plus, no one will know it's not fried because they taste just as good!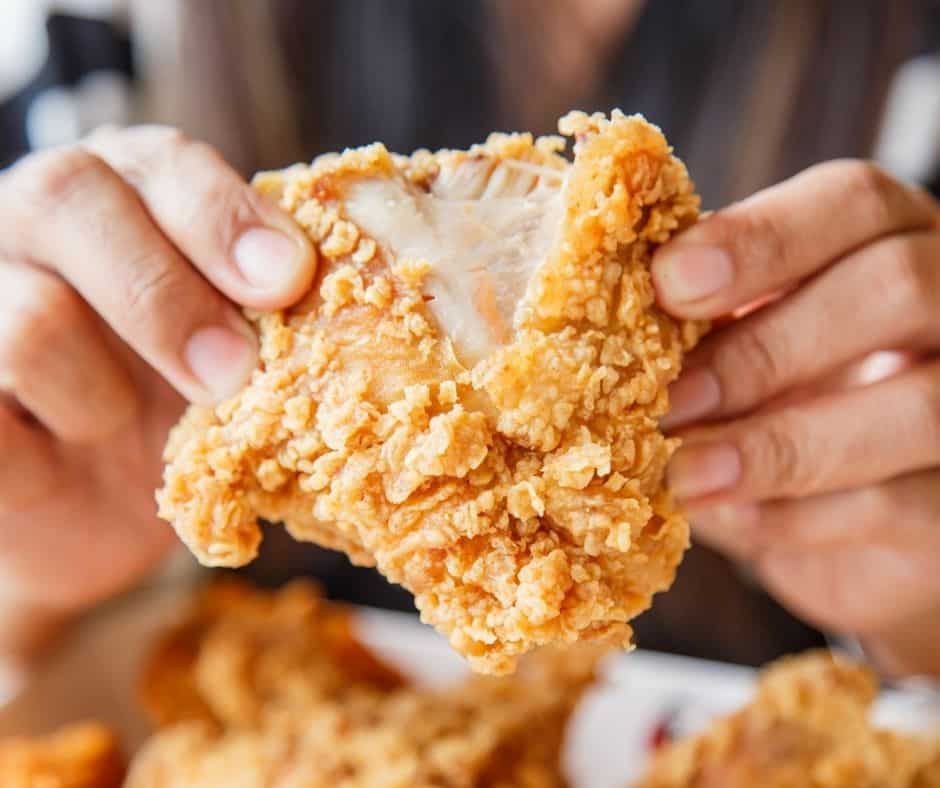 How to Cook Fried Chicken in the Air Fryer
Have you ever tried to cook frozen fried chicken in the air fryer? I know it sounds crazy, but I did, and I was pleasantly surprised.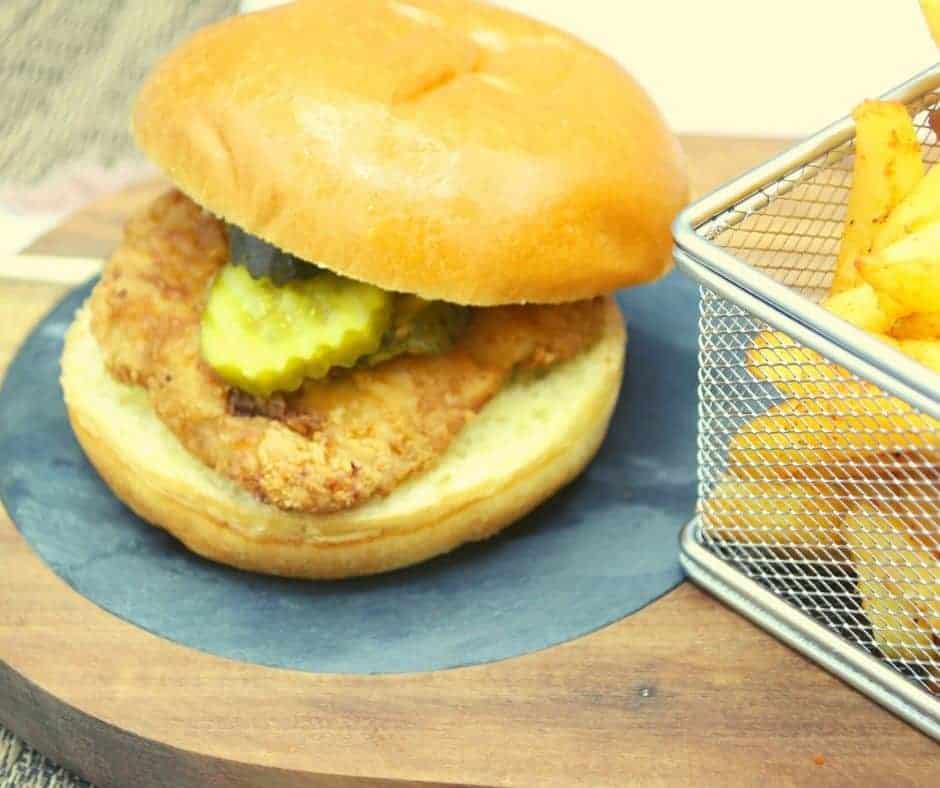 Air Fryer Chick-Fil-A Sandwich Copycat Recipe
This copycat Chick-Fil-A—Red Bag Chicken tastes just like the real deal, without all of the breading and work, and your air fryer does a fantastic job of crisping up the chicken perfectly.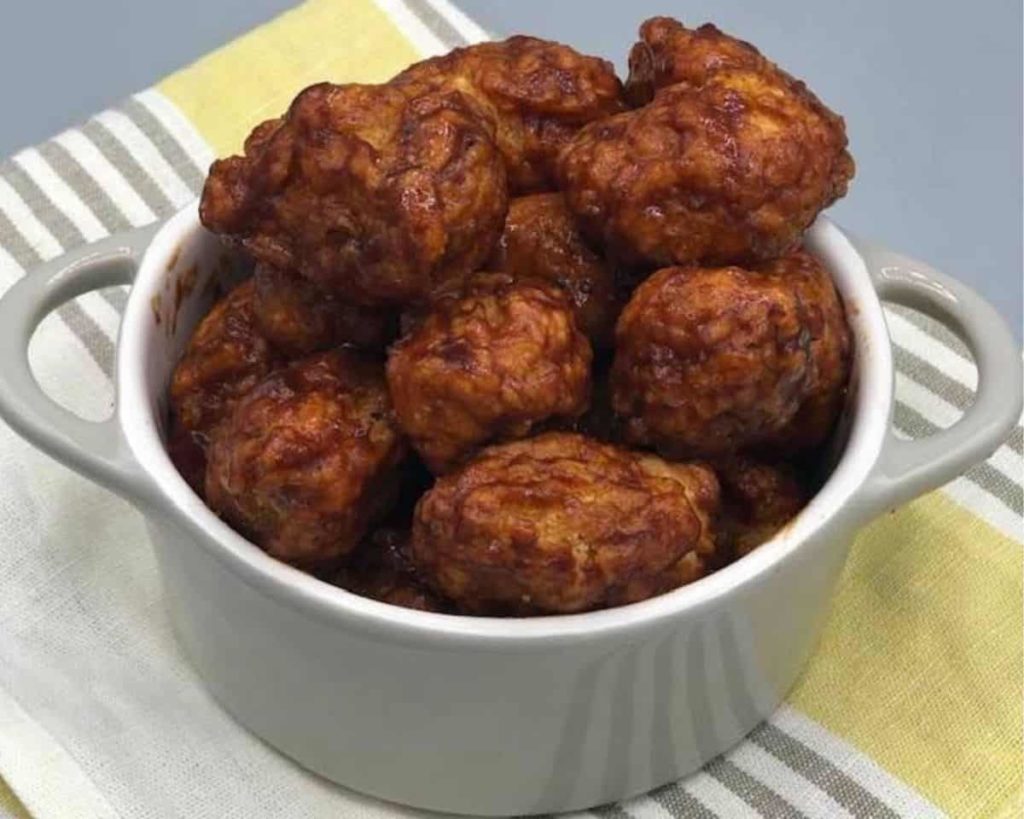 Air Fryer TGI Friday's Boneless Chicken Bites
These Air Fryer TGI Fridays Boneless Chicken Bites are excellent air fryers, and the sauce is unique.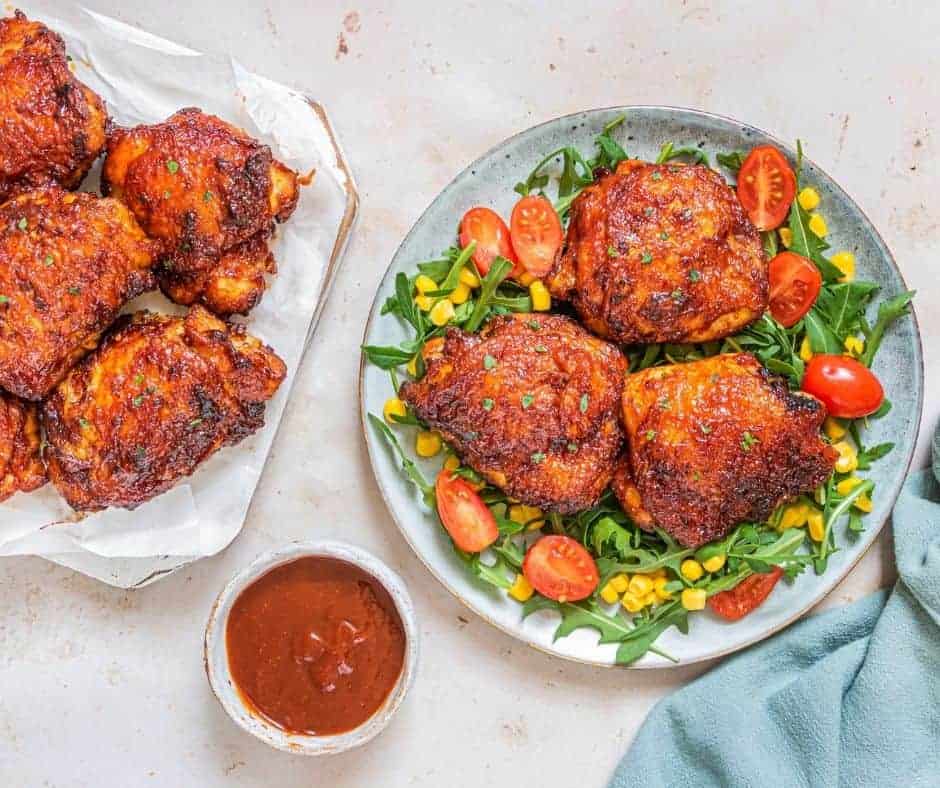 Air Fryer BBQ Chicken Thighs are an easy and tasty dinner. There are so good, you can so not go wrong with a perfect BBQ dish, and this one is perfectly cooked up in the Air Fryer!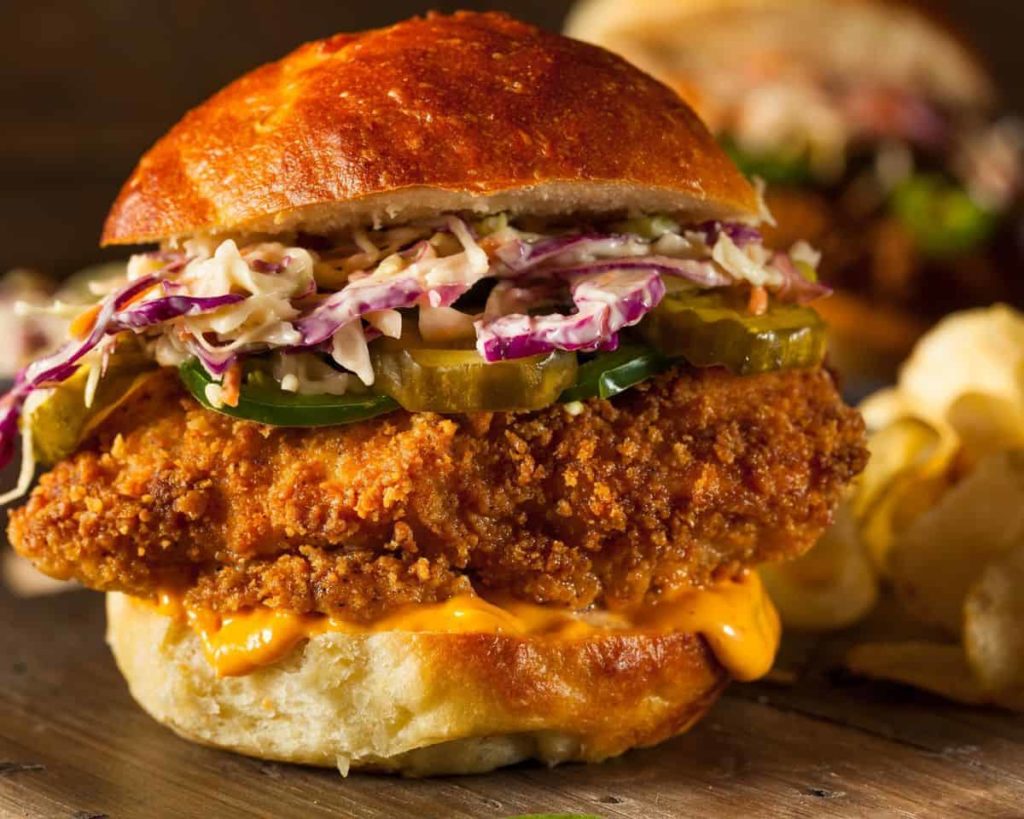 Air Fryer Buttermilk Fried Chicken
This is a great sandwich. This will give you all of the flavors of a traditional fast food restaurant, whether Chick-Fil-A or Popeyes, but you can prepare it healthy in the air fryer. Today, I give you my take on the Air Fryer Fried Chicken Sandwich.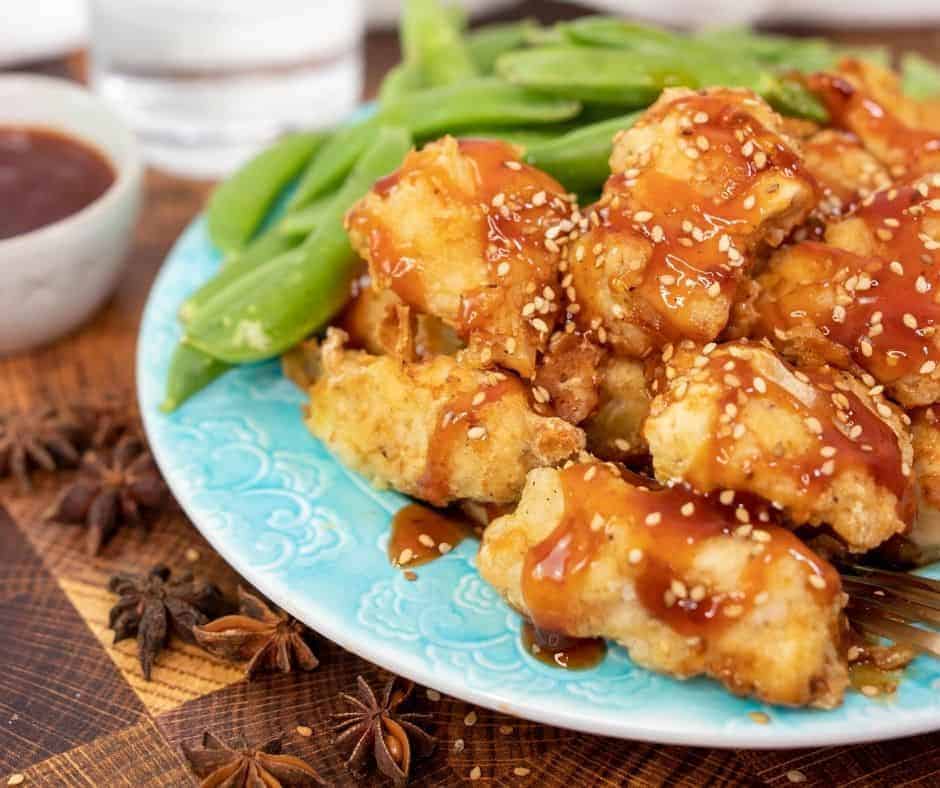 Air Fryer Sweet and Sour Chicken
Air Fryer Sweet and Sour Chicken are outstanding in the Air Fryer!! Where else do you get crispy chicken surrounded by a sweet and sour sauce. This sweet and sour chicken dinner in the air fryer will take you less than 15 minutes. And it is so much better than Chinese Takeout!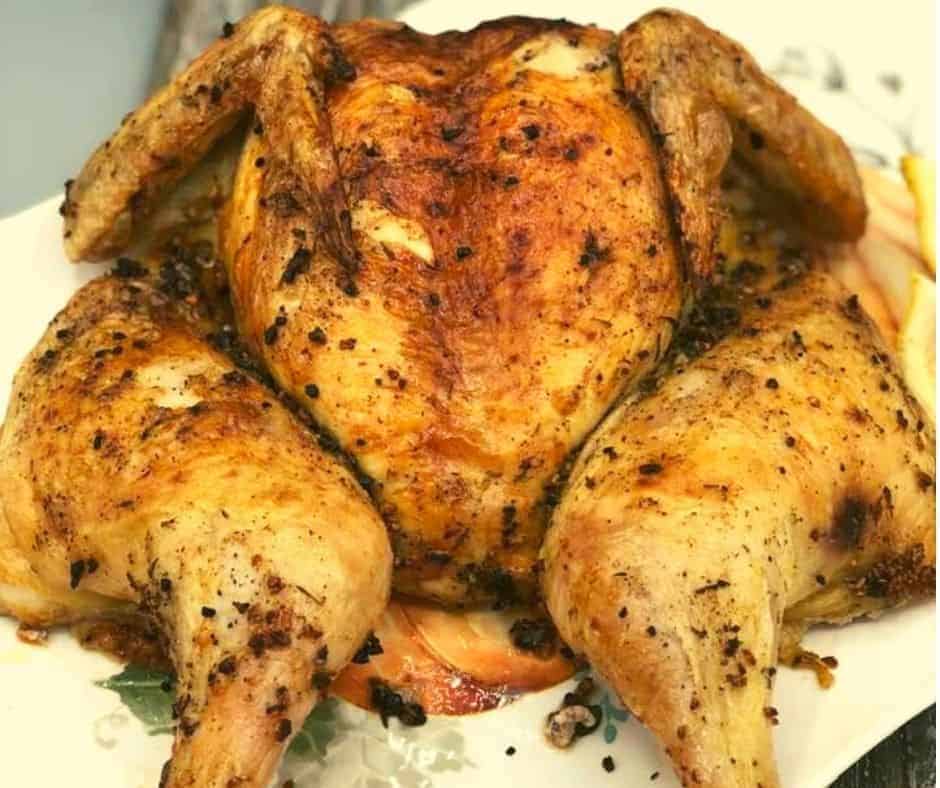 Air Fryer Spatchcock Chicken. If you browse a grocery store these days, you will see a new addition to a Spatchcock Chicken's chicken selection. I first started seeing them at Trader Joe's but suddenly saw them at my local grocery store.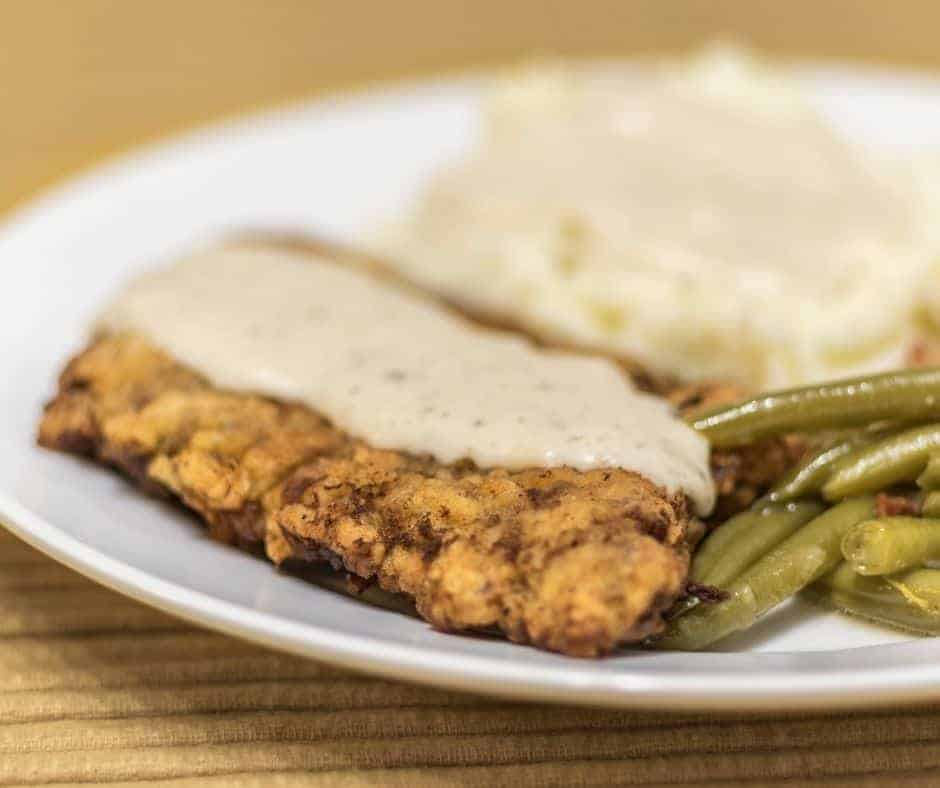 I love a great and easy meal, and this is one of my favorites. There is nothing better than Air Fryer Chicken Fried Steak!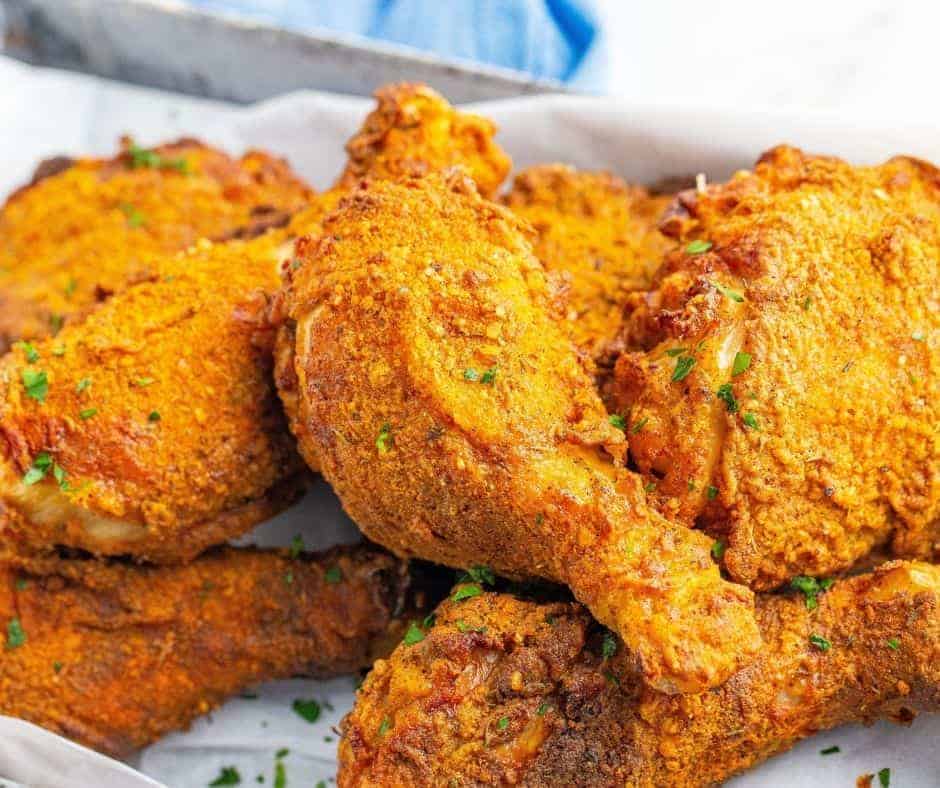 Air Fryer Copycat KFC Fried Chicken
This Air Fryer Copycat KFC Fried Chicken when you think about Fried chicken, your mind automatically goes to a bucket of fried chicken from THE BEST place to purchase fried chicken. Today, I will show you how to make a copycat version in your very own air fryer.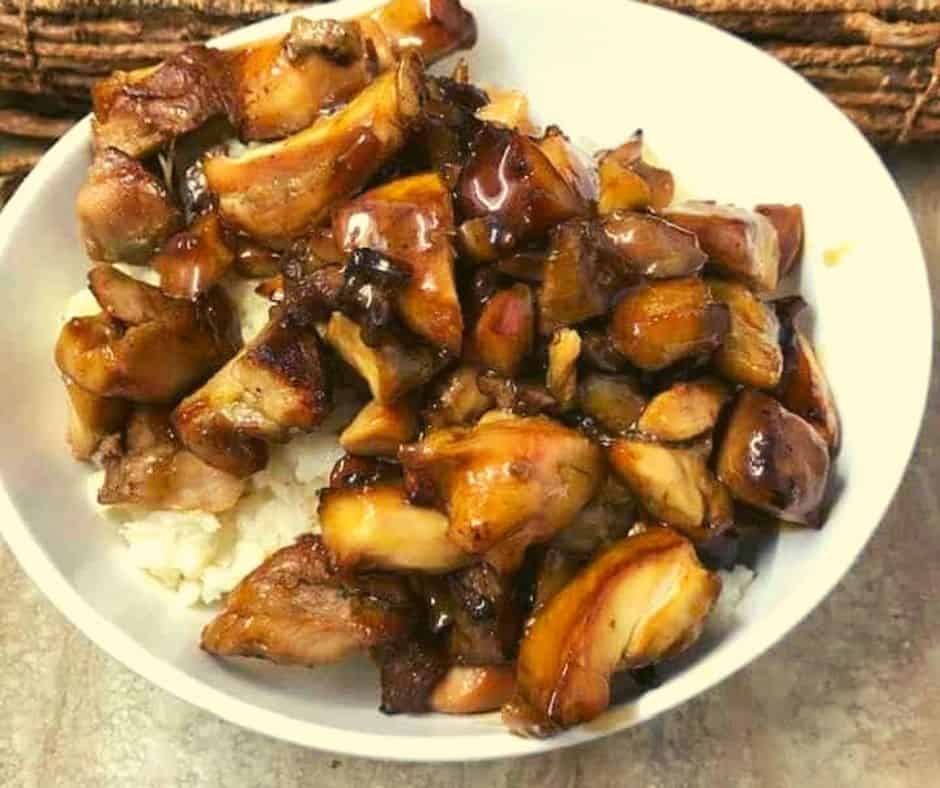 Air Fryer Trader Joe's BBQ Chicken Teriyaki
It's not surprising then that Trader Joe's latest product – BBQ Chicken Teriyaki Air Fryers – makes waves in the culinary world. Many food critics have lauded these innovative little ovens as the best way to get your favorite takeout dish at home!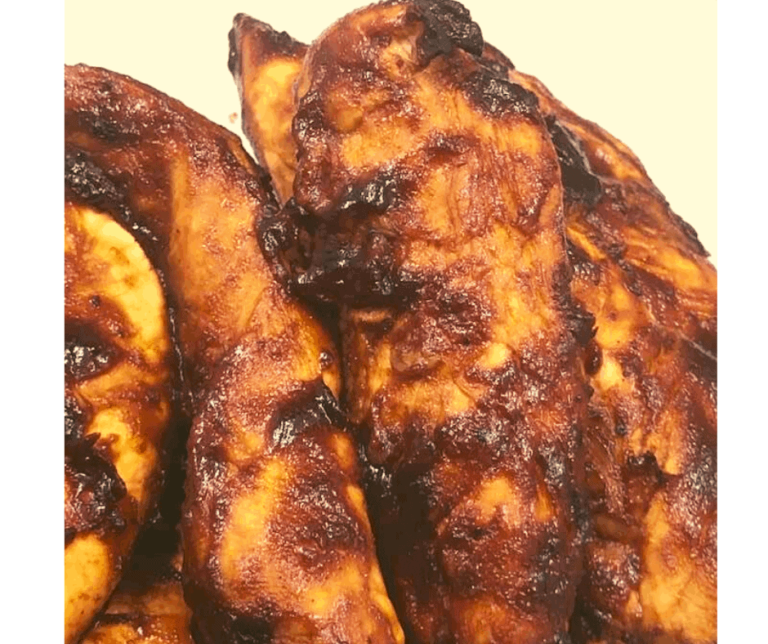 Air Fryer Kansas City Style BBQ Chicken Tenders
This is a straightforward and fast meal that the whole family will love. My kids couldn't believe how delicious they were, and I couldn't believe how easy. This is a fantastic family-style recipe. BBQ Chicken Tenders and Tasty. Better than Fried BBQ Chicken Tenders.
Air Fryer Honey BBQ Chicken Wings
Everyone who owns an air fryer has tried chicken wings. Chicken wings are fantastic. They are great for a party, great for a snack, and perfect for a day of Football. And, they come out so good. They are restaurant quality. They are delicious, crispy, and just so juicy!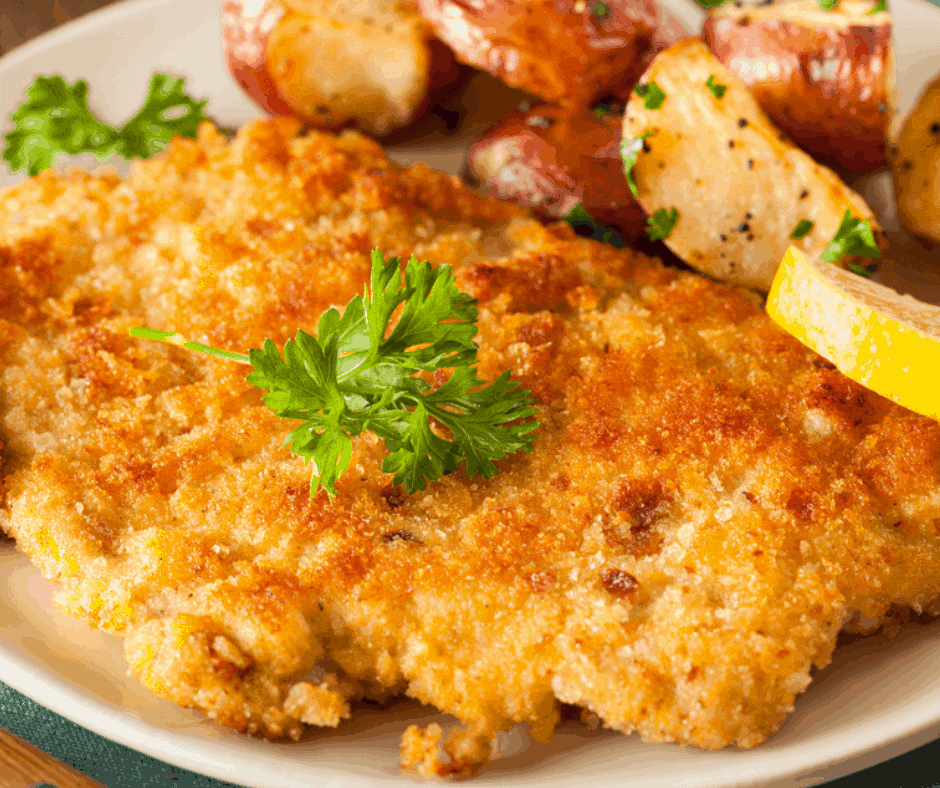 Air Fryer Honey Mustard Chicken
Everyone loves a tasty piece of chicken. And everyone loves a well-flavored chicken. Today, I made a classic chicken dish, Air Fryer Honey Mustard Chicken.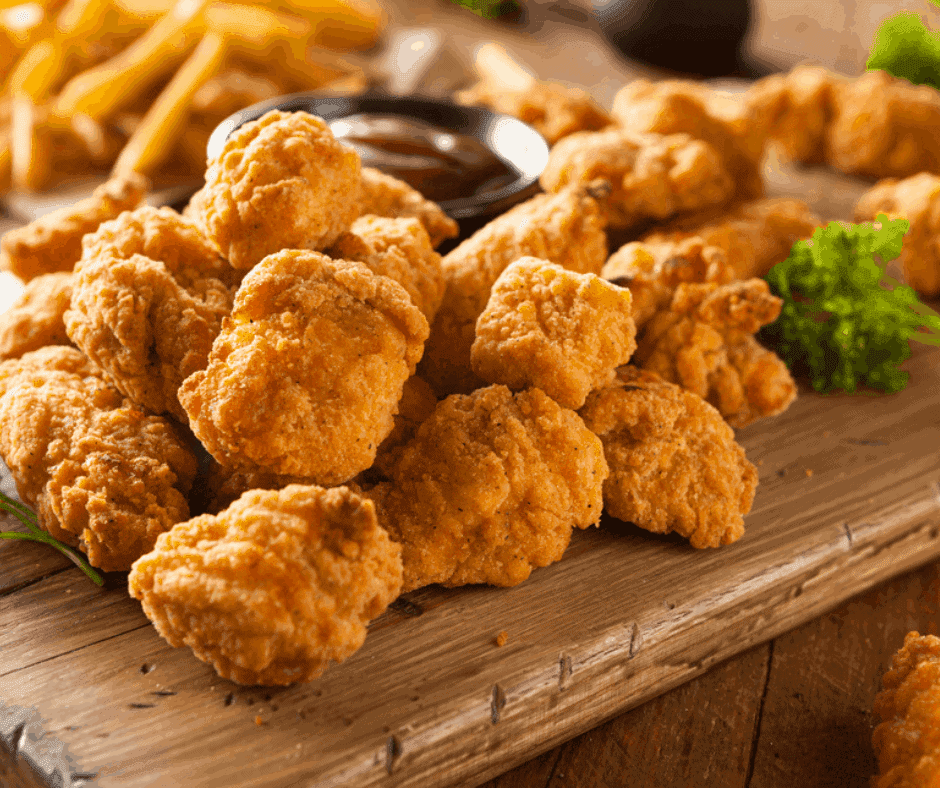 Air Fryer Chicken Nuggets (Chick-Fil-A Copycat Recipe)
Skip the drive-thru and stay at home. Air Fryer Chicken Nuggets are amazingly awesome. Whether you buy them at the store or you make them in the air fryer, They are just amazing! Today, I made a huge batch for my son, and he was in love. The secret, of course, is in the pickle juice.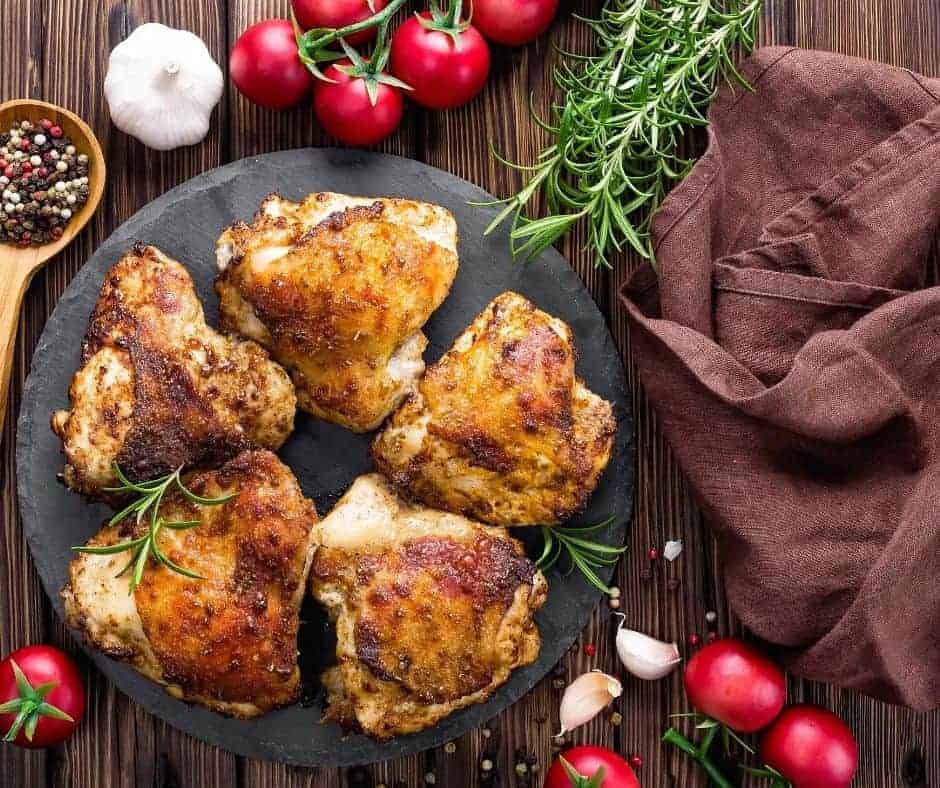 Air Fryer Pesto Chicken Thighs
Air Fryer Pesto Chicken Thighs makes for a straightforward and delicious meal. Made with a few ingredients, the air fryer bakes them to perfection!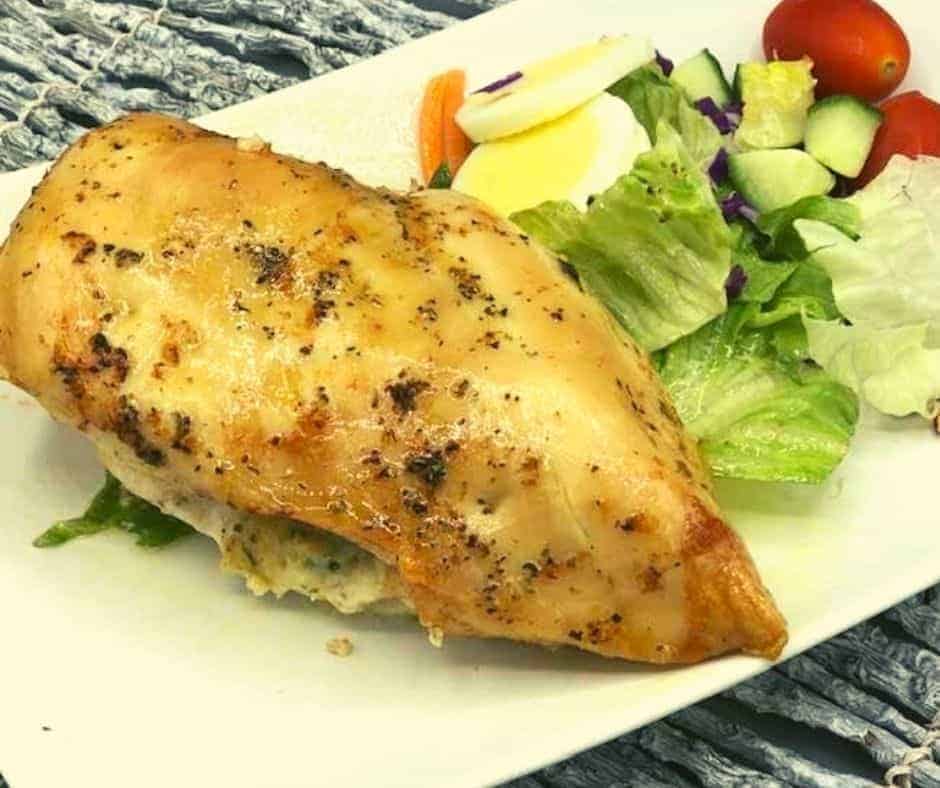 Air Fryer Cream Cheese and Herb Stuffed Chicken
If you are looking for an easy air fryer recipe that is KETO friendly, here is a great and easy recipe. Today, I am giving you an easy recipe for Air Fryer Stuffed Chicken, but it's better because it's my Air Fryer Cream Cheese And Herb Stuffed Chicken Recipe.