Best Meat To Cook In Air Fryer — Air fryers are all the rage right now, and for a good reason! They're a great way to cook food without all the added oil. If you're looking for the best meat to cook in your air fryer, look no further – we've got you covered. Read on for our top picks.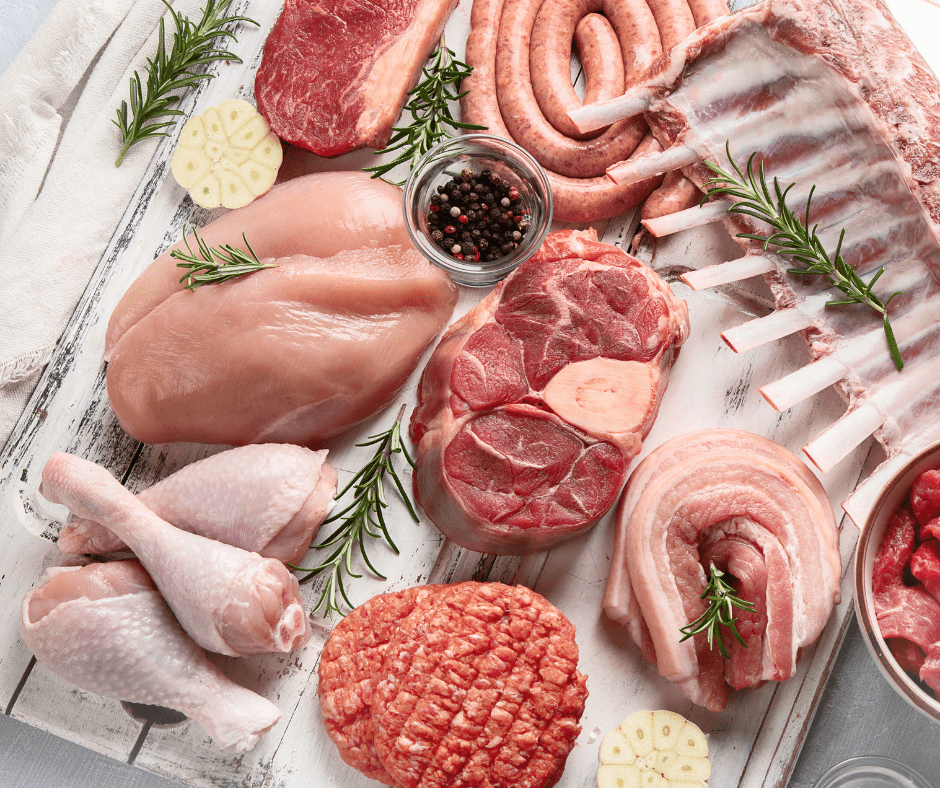 If you're like me, you probably got an air fryer for the holidays and have been wondering what to cook in it. Well, wonder no more! Today we'll be discussing the best meats to cook in an air fryer. So whether you're looking to cook up a storm in your air fryer or just trying to figure out what to cook, read on for some great ideas!
Some meats to cook in air fryer are below:
Here Are My Recipes For The Best Meat To Cook In Air Fryer
Beef
Ground beef can be made into tasty burgers, and those are fast to cook on the air fryer. Any cut of steak works well, with ribeyes being classic grilling steaks, but there are also less-known options like flank or flat iron cooked quickly in the air fryer s for a fantastic flavor experience you won't want to miss out on!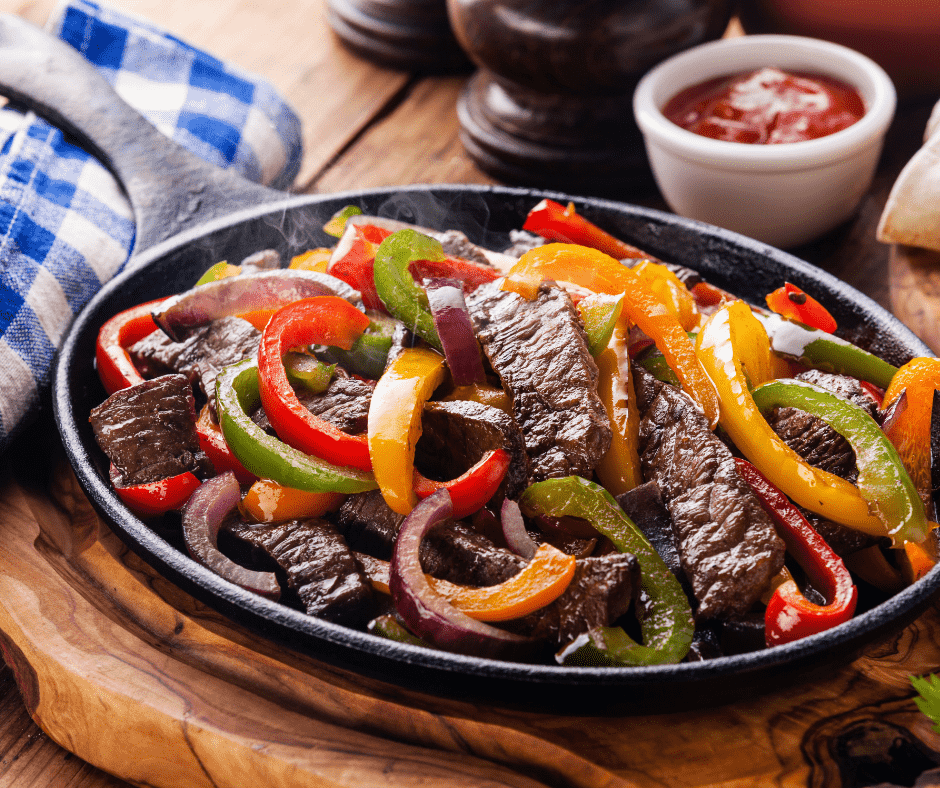 Here are some of my favorite Beef Recipes!
Pork
Air Fying is one of the most popular ways to cook meats, but what about when you want something different? Ham steaks are delicious and easy enough that even someone who doesn't have much air frying experience can pull off this dish. Hams require very little heat, so they're perfect for those busy weeknights where we all need our favorite meal fast! Time permitting, though – try out my recipe below: BBQ Pork Ribs.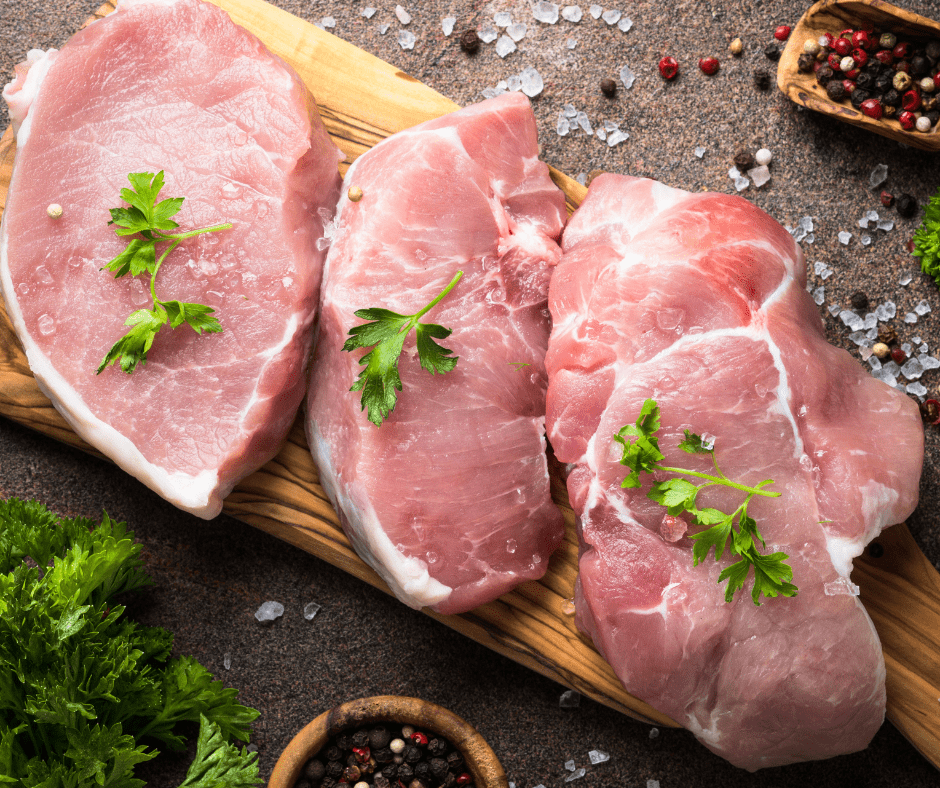 Here are some of my favorite Air Fryer Pork Recipes!
Chicken
Air Frying Chicken is easy and the perfect summertime meal. I like using boneless, skinless breasts for a more delicate flavor with less fat but plenty of protein!
Drumsticks can also be air fried to get that crispy exterior without any hassle, and they are so fast when air frying!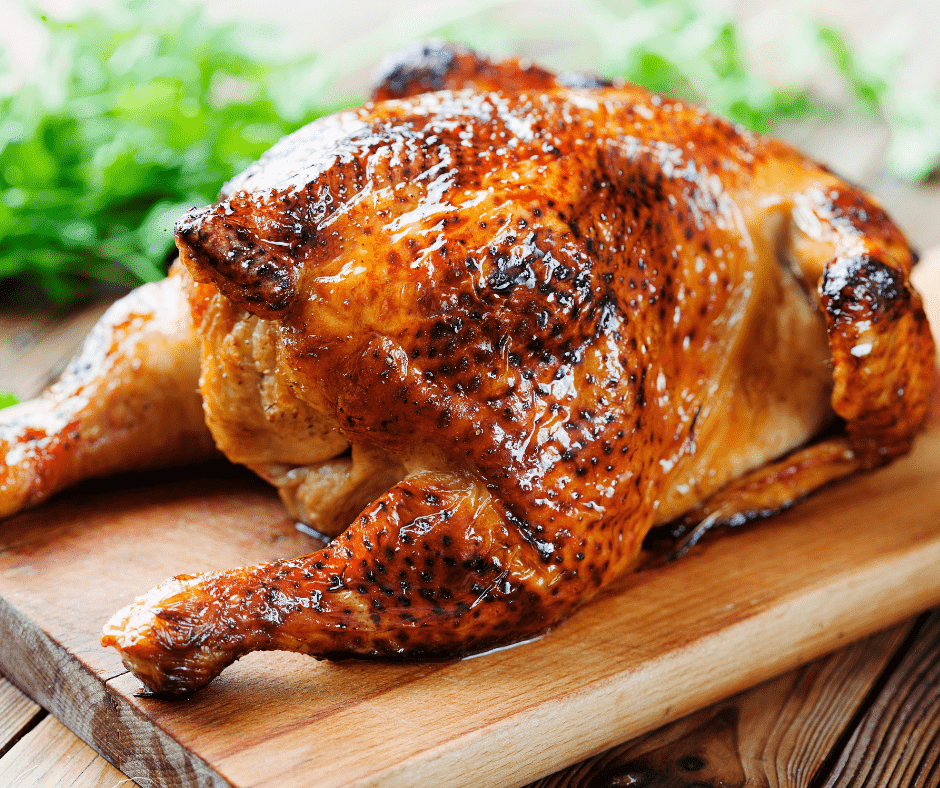 Here are some of my favorite Air Fryer Chicken Recipes:
Turkey
Turkey breast cutlets are a year-round item at your grocery store. They're usually sliced about 1/2 to 3 inches thick, which means they cook quickly in the air fryer. You can even air fry a whole turkey!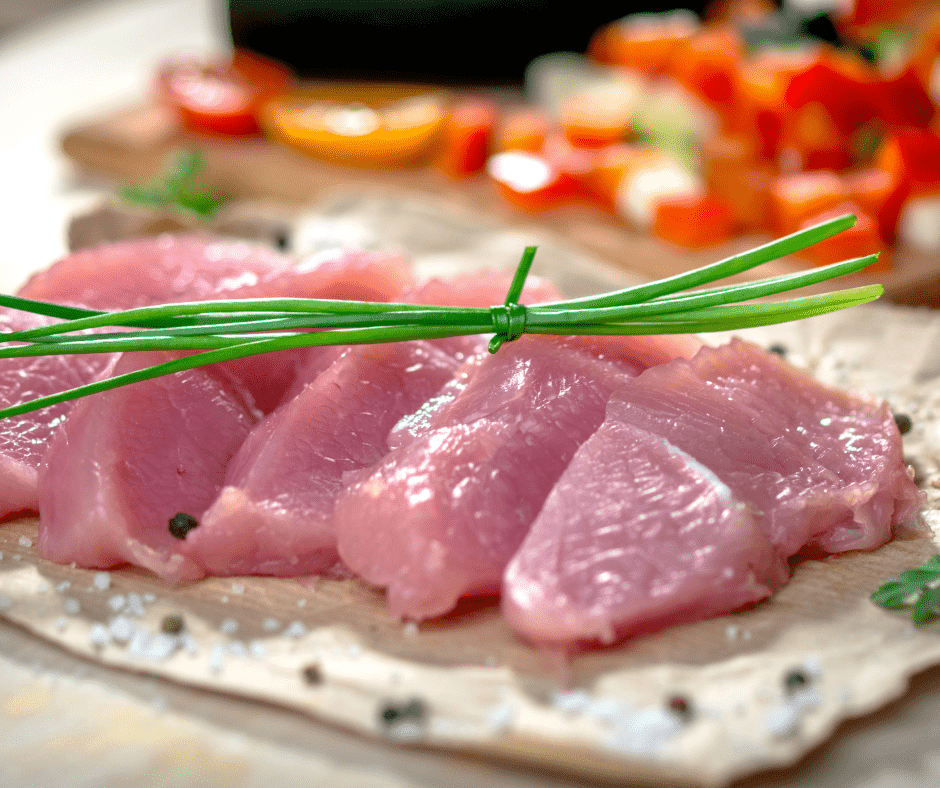 Here are some of my favorite Air Fryer Turkey Recipes:
How To Tell When Meat Is Done In The Air Fryer?
Cooks who use air fryers know that cooking times for different types of food vary. So, how do you know when your meat is done? Here is a tip that will get you perfectly cooked meat every time.
Use a meat thermometer, then print out this free chart. You will never have overcooked and dry meat again! Thanks to your air fryer and your meat thermometer!
Don't Forget To Pin: