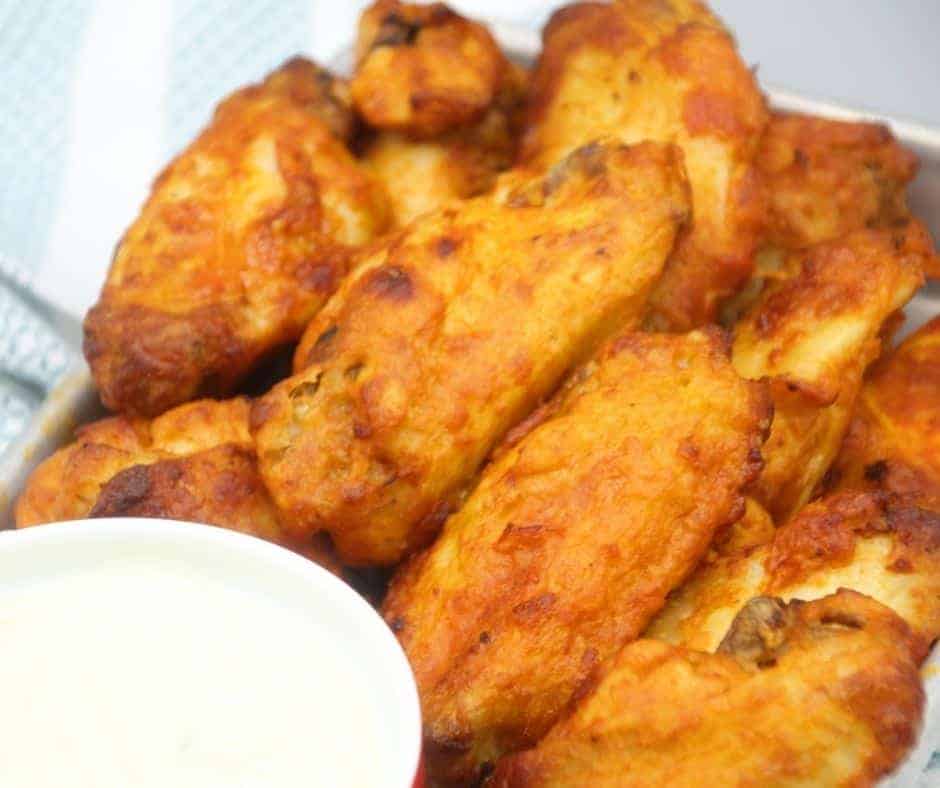 Air Fryer Tyson Chicken Wings are amazing! With the kids home on Spring Break, this was one of the foods they really wanted. If you want to get the perfect Tyson chicken wings, this is the perfect recipe for you, it's easy, and they are delicious.
Cooking frozen chicken wings in the air fryer has never been easier, and truthfully they are so much cheaper than fresh wings. And really, who can resist a great big platter of chicken wings?
While I usually air fry and season the wings myself, there is something to be said for keeping a frozen bag of these in the freezer, just waiting for a quick snack or appetizer or even lunch.
If you are looking for some other wing recipes, some of my favorites are AIR FRYER BBQ CHICKEN WINGS, AIR FRYER PAPRIKA CHICKEN WINGS, EASY AIR FRYER CHICKEN WINGS or AIR FRYER CHINESE CHICKEN WINGS.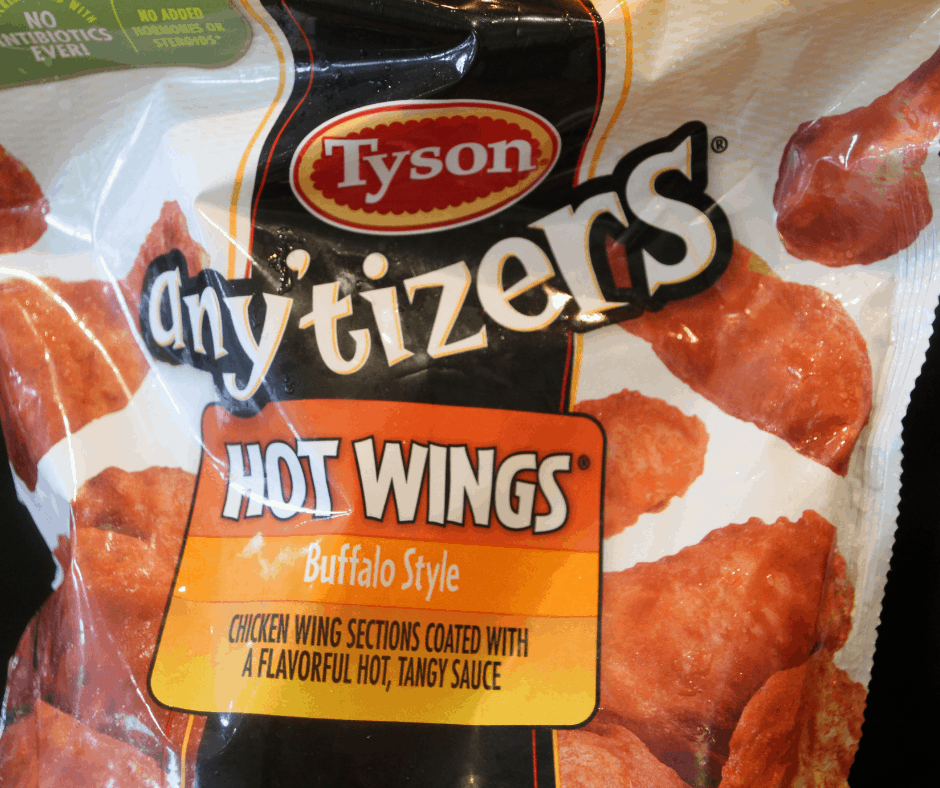 Air Fryer Tyson Chicken Wings
So, if you have gone down the frozen food aisle at your local grocery store, you will see many frozen wing options. This recipe will work for any Frozen Tyson Chicken Wings. But it will also work for any FULLY COOKED CHICKEN WINGS.
So, whether you buy them at Costco, Trader Joe's, or your local grocery store, if they are frozen and fully cooked, you can use this recipe.
Today, I used Tyson Buffalo Chicken Wings, but they come in many flavors including, Honey BBQ Flavored, Tequila Lime and of course Buffalo, which I am using today.
Can You Air Fry Tyson Chicken Wings?
Yes, the air fryer is such an easy way to make frozen wings, which are already seasoned.
The air fryer will do a perfect job at making them. Best yet, you do not have to wait for the oven to preheat, so they will be done in about 1/2 the time as your oven.
How To Make Tyson Chicken Wings Crispy?
You do not have to do anything to make them perfect. While the hot air circulates around the frozen chicken wings, the air fryer will do that for you.
There is no better way to make frozen wings then the air fryer. Perfect every single time.
How To Cook Tyson Chicken Wings In Air Fryer?
This is so simple, take the frozen wings (keep them frozen) and place them into the air fryer basket.
Now you do not want to throw the entire back into the basket. Since you really want them to crisp up, you need to leave space around the wings, so the hot air can circulate around the wings, crisping them up.
Set your temperature and time, and you are done! To make sure they are perfectly done, shake the basket a few times, during the cooking process!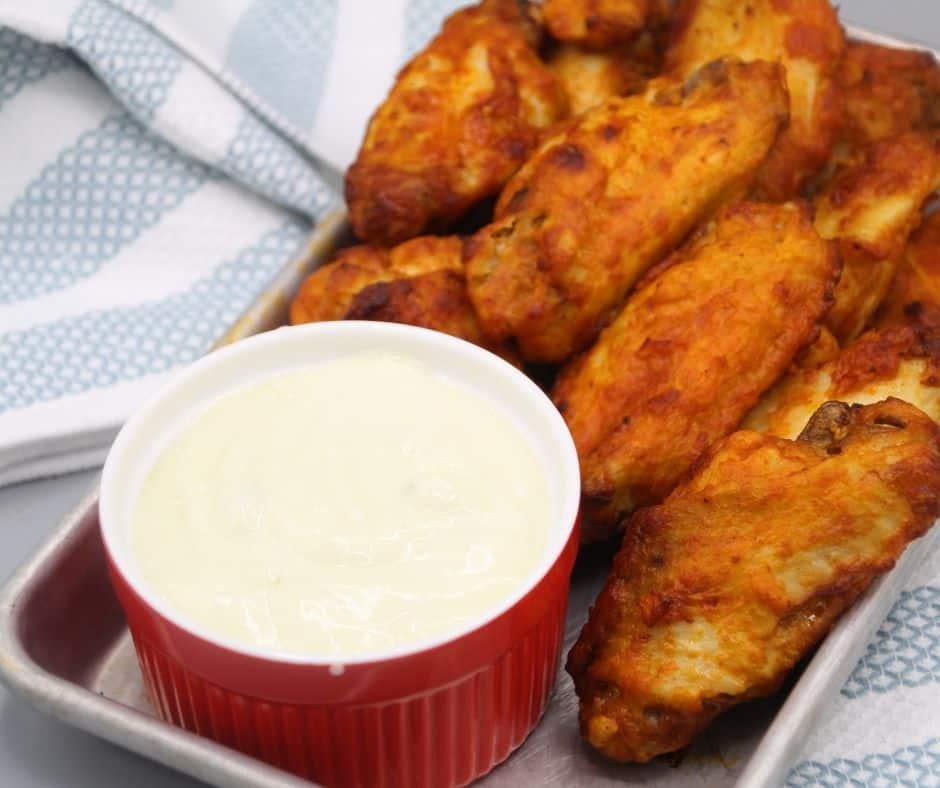 Some Other Great & Easy Air Fryer Chicken Wing Recipes-
Yield: 2 Servings
Air Fryer Tyson Chicken Wings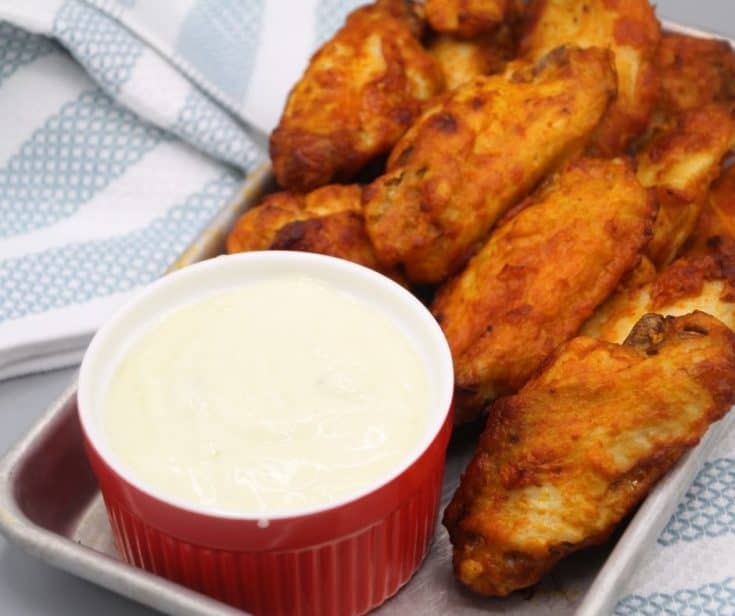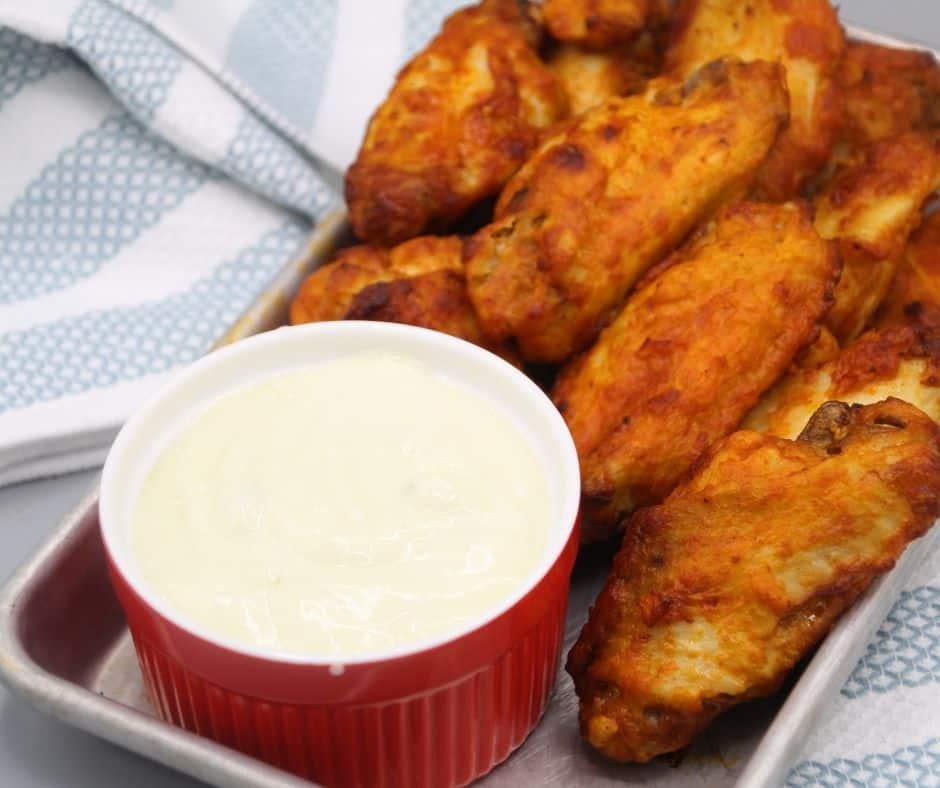 There is no easier way to make Tyson Frozen Wings. So grab your favorite package and air fry up a great snack, appetizer, or quick lunch or dinner.
Ingredients
1 Package Frozen Tyson Chicken Wings
Instructions
Add the contents from your package to the air fryer basket. Being careful not to crowd the basket.
Set the temperature to 360 degrees F, air fryer setting for 10 minutes. Shake the basket several times during the cooking process.
Plate, serve, and enjoy!