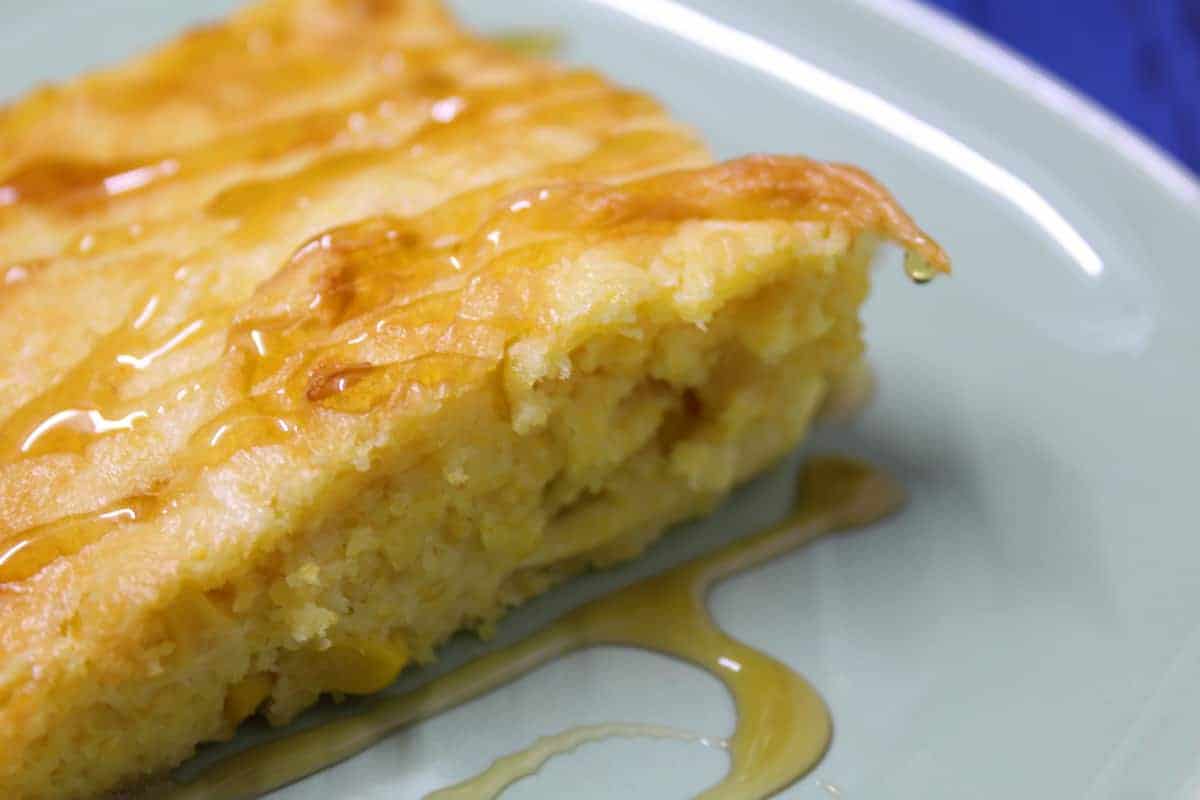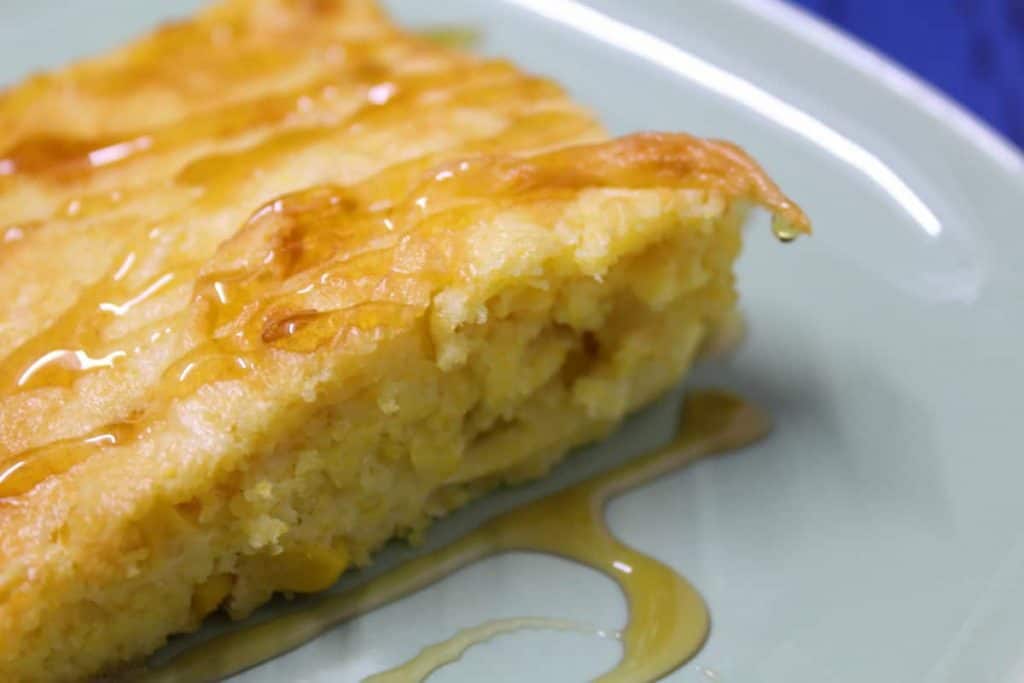 My family absolutely loves this, and we have been eating it for years and years. It is a classic recipe, and most people who grew up in the South, have always had it, it goes great with any meal. And it is really popular at Thanksgiving. This is a classic Air Fryer Cornbread Casserole.
About Cornbread Pudding or Air Fryer Corn Casserole—
It is a VERY easy recipe to make, in either an oven or an air fryer. I was making it for years, in my regular oven.
What Ingredients Do You Need:
The ingredients for this recipe are really simple and are usually the same from recipe to recipe.
Box of Jiffy Cornbread Mix
Can of Cream Corn
Can of Regular Corn
Sour Cream
Butter
Eggs
Really really simple ingredients and most of them can be easily stored in your pantry, so you always have this side dish to go with any meal.
Some Easy Variations:
A great variation is that you can add shredded cheese on top, simply add about a cup of shredded cheddar cheese on top, and then air fry it until melted. I believe in the south they also add crumbled bacon on top. That would be amazing!
What pans work best in the air fryer for this recipe:
I usually use my round Fat Daddio pan, which really is great for any baking, as it's small enough for a basket air fryer.
Or if you are looking for a small square pan, I highly recommend this one.
I hope you and your family enjoy it.
Here are some other air fryer cornbread recipes, Tried & True–
Here are the very simple steps for making this Homemade Cornbread Pudding, or Corn Casserole–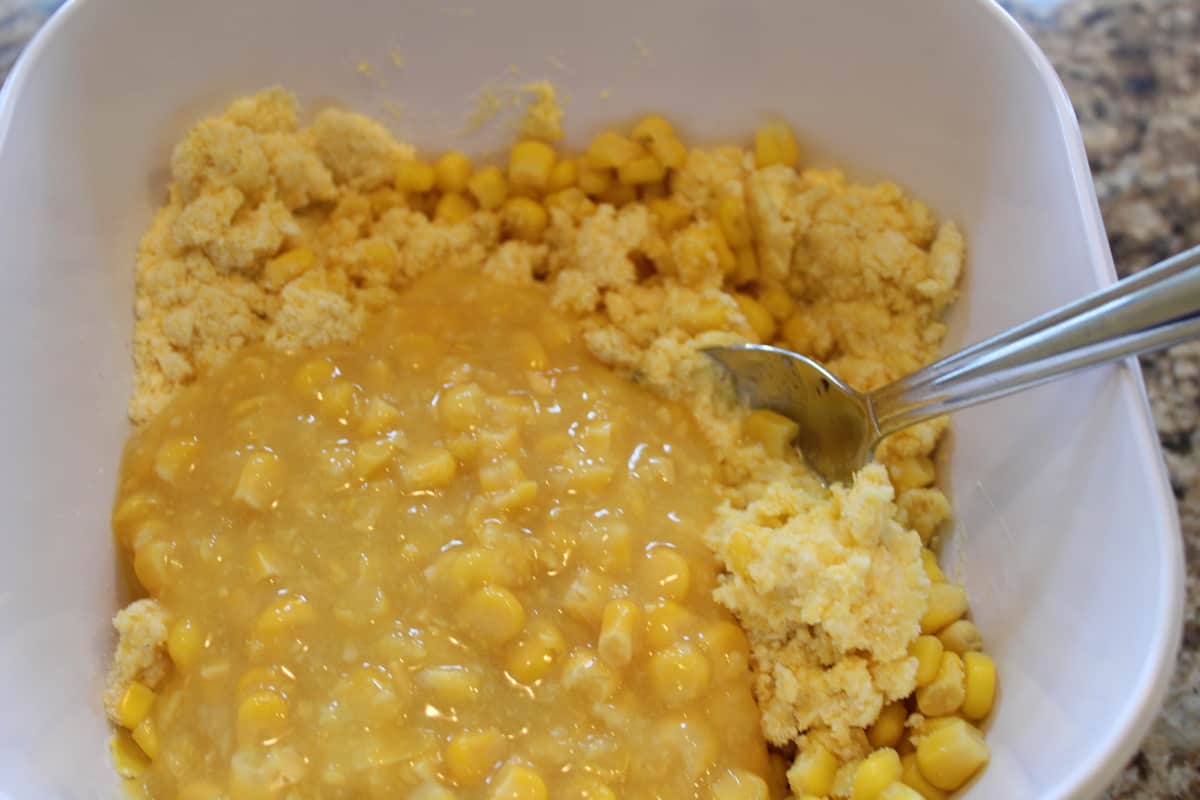 Mix all of the ingredients together in a bowl. and mix well.
Then pour it into an air fryer safe pan (usually if it is oven safe it's air fryer safe)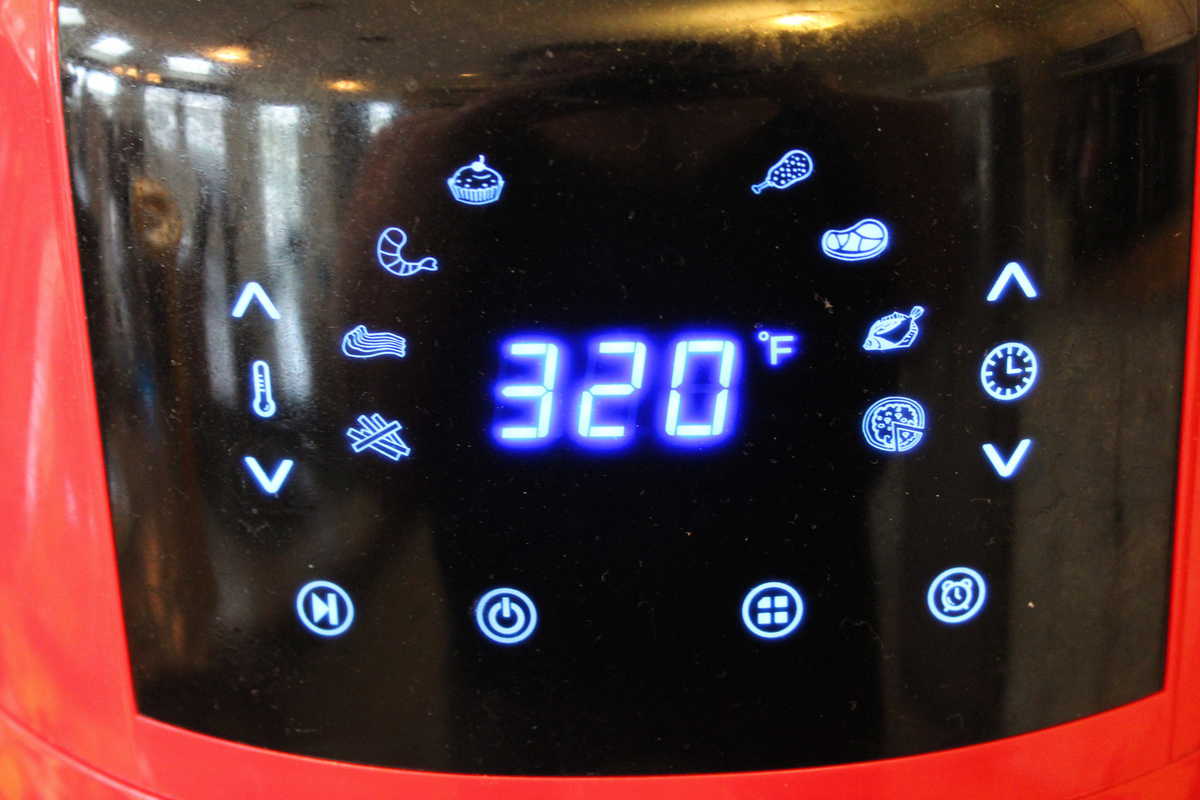 Set the temperature to 320 degrees F.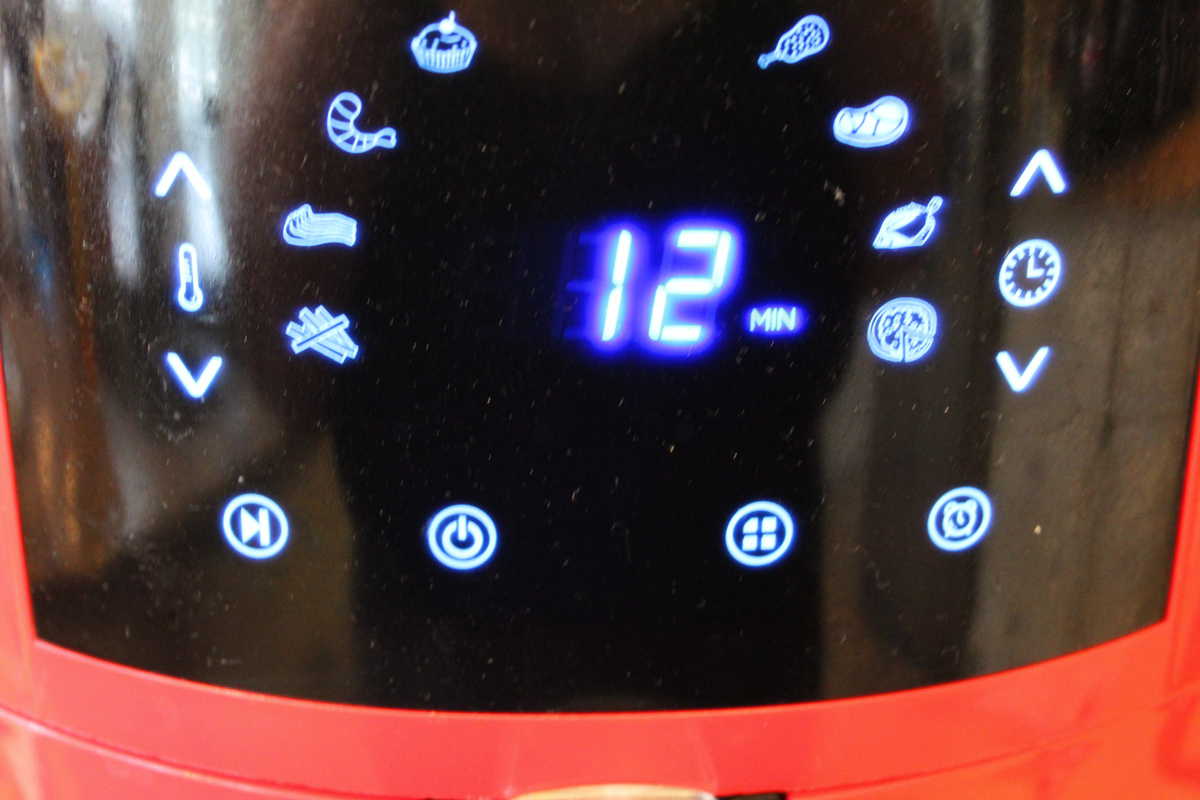 For 12 minutes.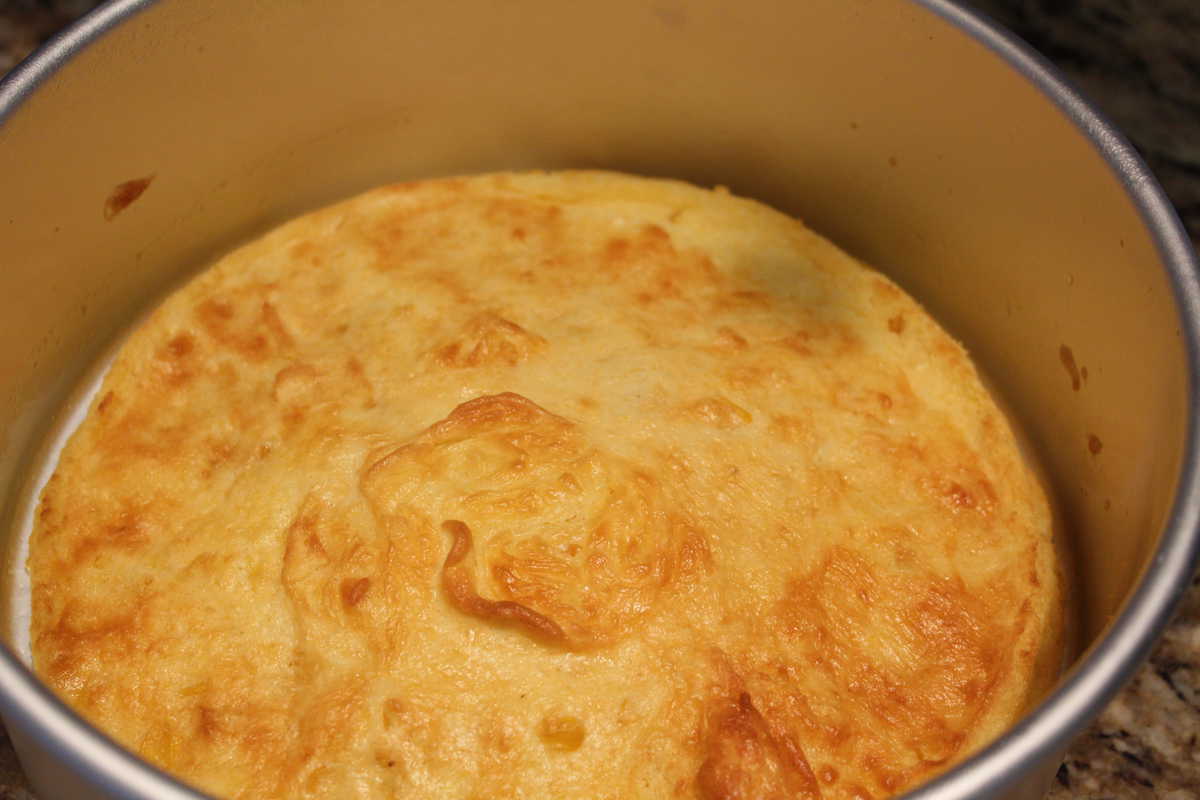 Perfect, nice, and golden brown.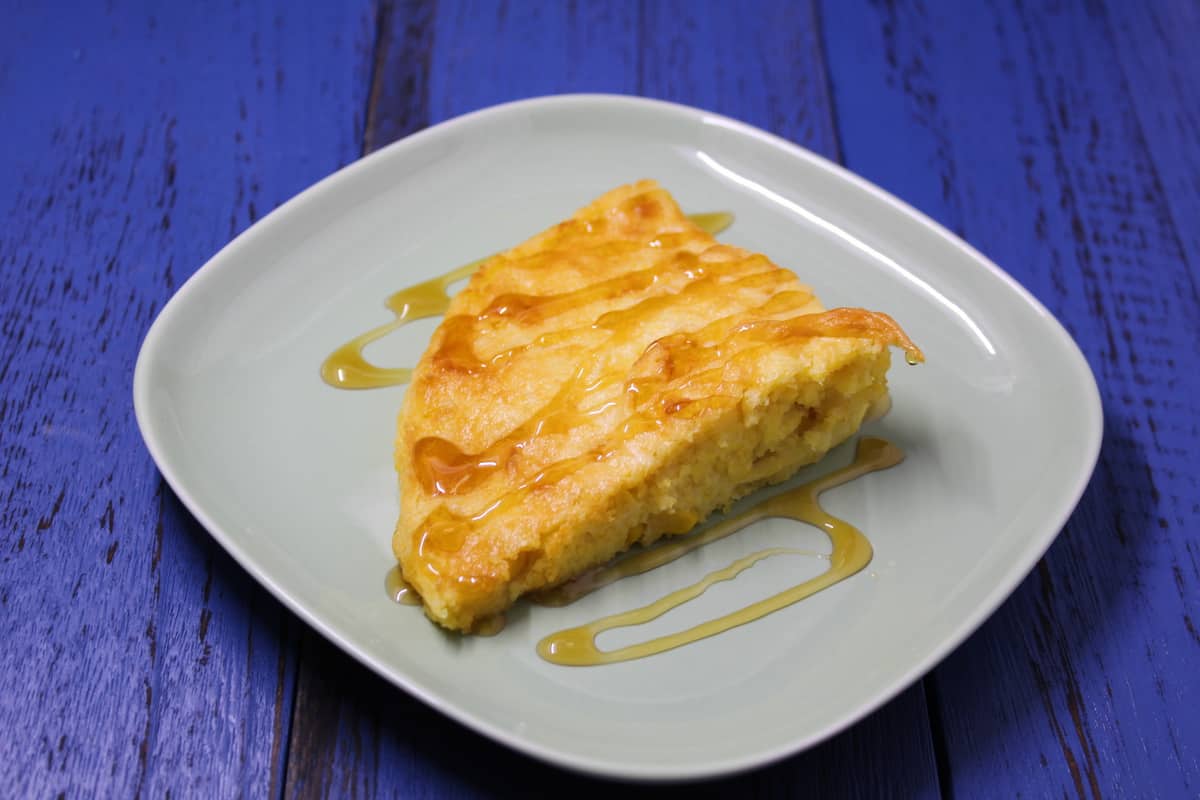 Serve with a drizzle of honey.
Items Used in this Recipe, 
Disclosure: Some of the links below are affiliate links. At no cost to you, I will earn a commission if you click through and make a purchase.
Don't Forget To Pin, Air Fryer Cornbread Casserole–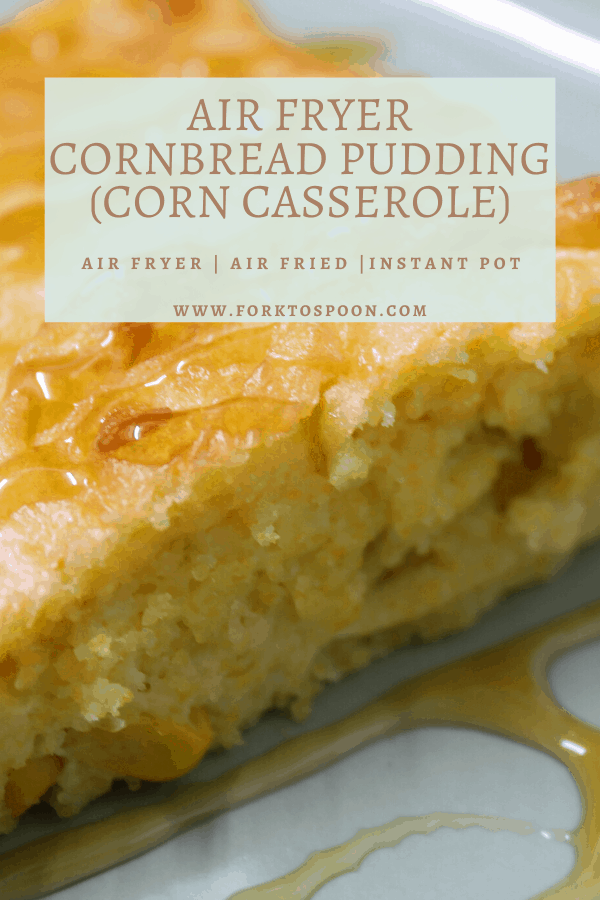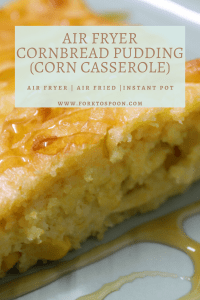 Print