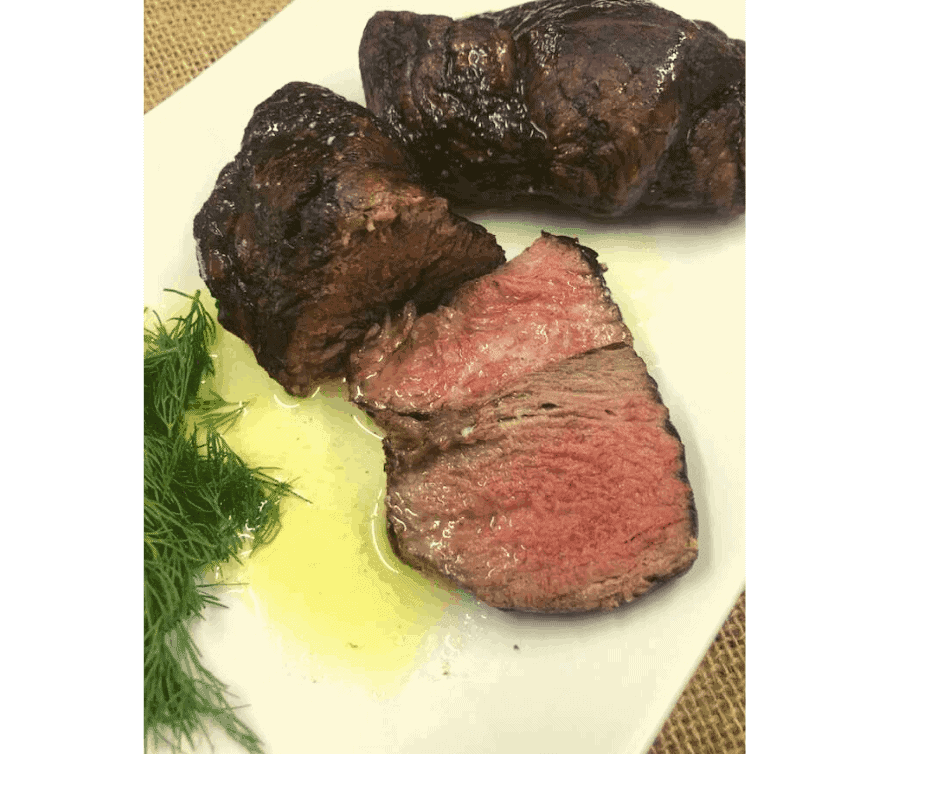 My youngest child Jason is an avid hockey player, he plays hockey at least 2 hours a day, followed by a strenuous workout. So, he is always craving protein, his favorite source of protein is steak.
Steak on the grill is amazing, but during the winter months, it's not always possible to get to the grill, since we have snow to contend with. The air fryer solves this problem.
Seasoning of the steak is important since both the grill and the air fryer will seal in the flavor.
If your mouth waters as you hear the menu selection of steak, you are not alone my son Jason, will drool over a nice steak, drenched with sauce.  My son's favorite meal is steak, with a side of mashed potatoes and a vegetable.
Here are tips for air frying steaks:
1. Choose the right cut of meat- Filet Mignon, Ribeyes, Strip Steaks, Top Sirloin, Porterhouse, and T-Bone are all great for the air fryer. They all have a great fat and meat ratio for the grill or air fryer.
2. Choose the right quality of meat-Purchase a good quality of meat, from a butcher or from the supermarket. They grade meat on marbling and the connective tissues. Marbling should be shown throughout the meat with white-colored fat (marbling)  I always look for a thin coat of marble throughout the meat for the air fryer or Instant Pot, since it will melt and give a nice flavor to the meat, without it being greasy.
3. Season-Salt your meat before you place your meat in the air fryer. I let my meat sit on the counter for about 15 minutes and salt it before air frying.
4. Room Temperature (Before You Cook)-Take your meat from the refrigerator and let it rest on the counter for about 15 to 30 minutes, before cooking. Steak at room temperature absorbs the seasonings better. It also helps the fibers in the meat loosen, which will produce a tender cut of meat. Room temperature steaks (meat) also cook faster than cold steak (meats) seasonings better.
5. Let Your Cooked Steak (Meat) Rest Again-After cooking let your meat rest, just about 5 minutes. It helps to let the juices flow to the center of the steak so that when you cut the steak, all of the juices will not flow out. This will give you a better piece of meat for dinner or lunch.
Kitchen Items Used: (Note: Affiliate links are included in this post)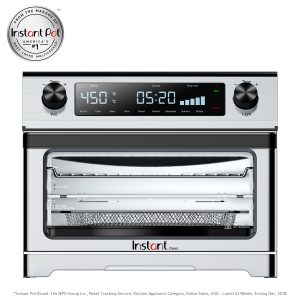 Omni, Air Fryer
J.A. Henckels 6-Inch High Carbon Stainless Steel Chef's Kitchen Knife
 Stainless Steel Measuring Cups, 5 Piece Set
Hudson Essentials Stainless Steel Measuring Cups Set-6 Piece Stackable Set with Spout
OXO Good Grips 12 Inch Stainless-Steel Locking Tongs
Don't Forget To Pin—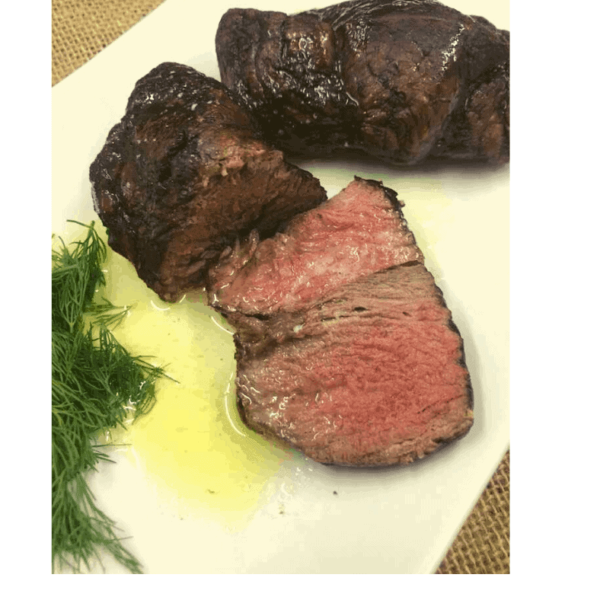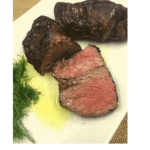 Air Fryer, Whole Beef Tenderloin With Garlic Butter Sauce
This is a great steak. The air fryer really left the moisture in the steak, so we got a great whole roast beef out of the meal. It was one of my kid's favorite meals.
Ingredients
2

whole beef tenderloins (about a pound each)

4-5

tablespoons

olive oil (for rubbing over the steaks)

salt and pepper to season the steaks

1-2

teaspoons

fresh rosemary, optional
Garlic Butter Sauce:
1/4

cup

butter

4

teaspoons

minced garlic

1/2

teaspoon

salt (or to taste)

1

tablespoon

lemon juice

1

teaspoon

minced fresh dill
Instructions
The first thing I do when making steak (I got this hint from one of Bobby Flay's shows) let the meat rest at room temperature for AT LEAST 30 minutes

Start by preheating the air fryer, steak is one of the few recipes, that I preheat the air fryer for. But the meat will come out better, so turn the air fryer oven'/basket on for 5 minutes at 400 degrees F.

Then rub the olive oil or butter all over the steak, and season with salt and pepper. I added some cut up rosemary over the steak, (but this is optional)

Set the steaks in the air fryer for 6 minutes, then flip and air fry for another 6 minutes.

Again, per Bobby Flay, let the steak rest for at least 5 minutes.
To Make the sauce:
In a small saucepan mix together the butter, garlic, lemon juice, salt, to a low simmer, just enough to infuse the flavors together, then remove it from the heat and mix in the fresh dill, drizzle over the steak.