The Best Air Fryer Apple Recipes — Are you craving delicious apples without the fuss? Our Air Fryer Apple Recipe Compilation has you covered. Discover quick and tasty apple treats that make the most of your air fryer. These recipes are a breeze, from crispy apple chips to baked apple cinnamon delights. Elevate your Apple game today!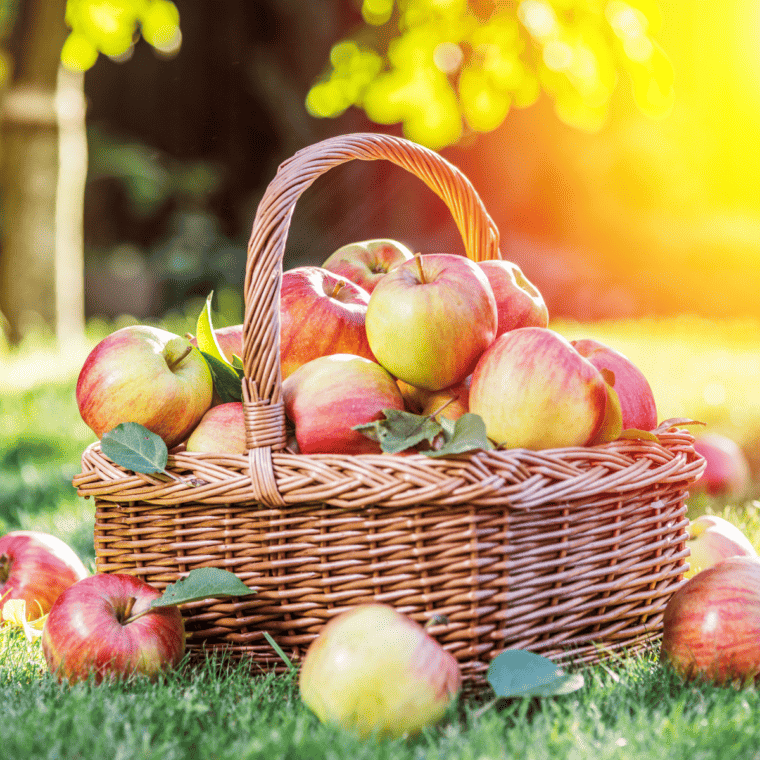 Best Air Fryer Apple Recipes
Prepare to embark on a delectable journey into the world of apple-infused delights with our collection of the 'Best Air Fryer Apple Recipes.' 🍏✨
Whether you're craving a crispy, cinnamon-spiced dessert or a savory apple-infused side dish, the air fryer is your secret weapon for unlocking the full potential of this beloved fruit. From sweet and gooey apple turnovers to savory apple-stuffed pork chops, these recipes showcase the versatility of the air fryer while highlighting the natural sweetness and tartness of apples. Join us on a culinary adventure celebrating the irresistible flavors of fall and year-round apple-inspired creations!"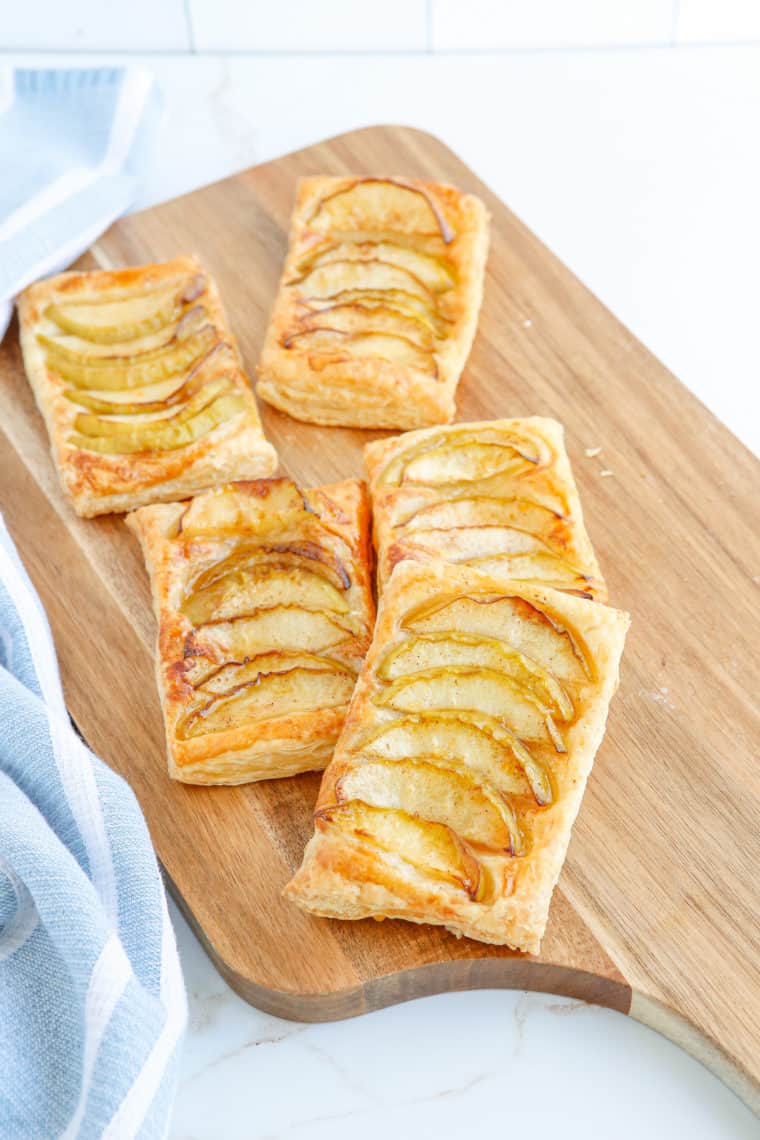 Look no further than this scrumptious Apple Pie Puff Pastry in Air Fryer. Its effortless preparation and nearly foolproof cooking method give you the perfect combination for a tasty treat that will have your whole family begging for more!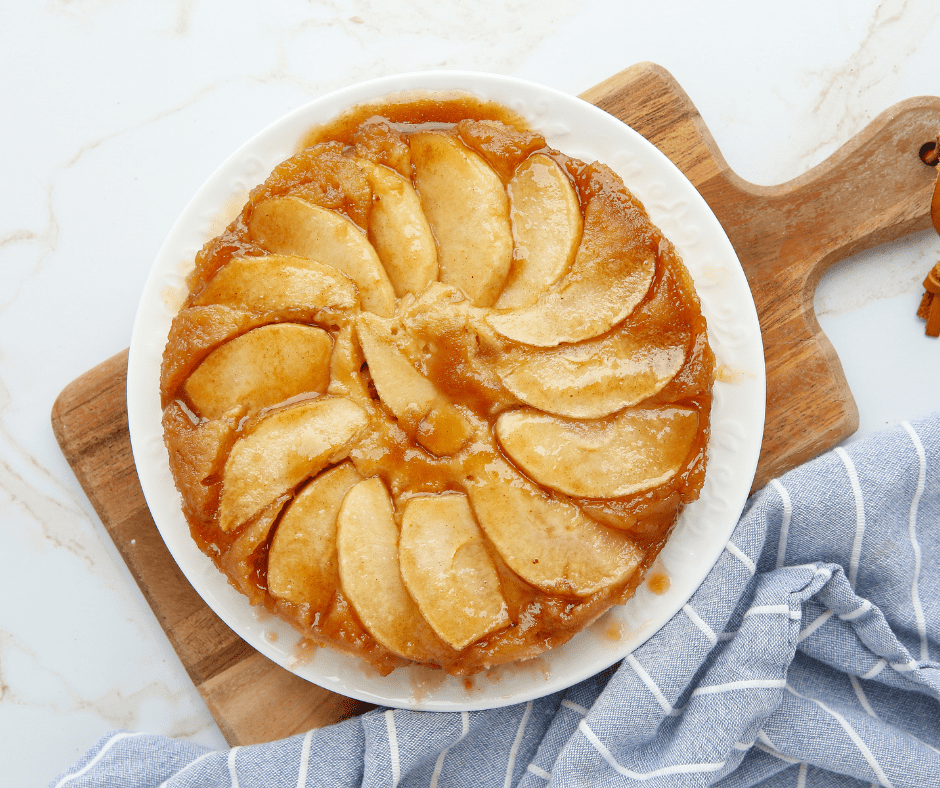 Who doesn't love a delicious apple cake? This Air Fryer Upside Down Caramel Apple Cake recipe is the perfect autumn dessert! The cake is moist and fluffy, and the caramel apple topping is divine. Best of all, this recipe is easy to make and doesn't require any special ingredients.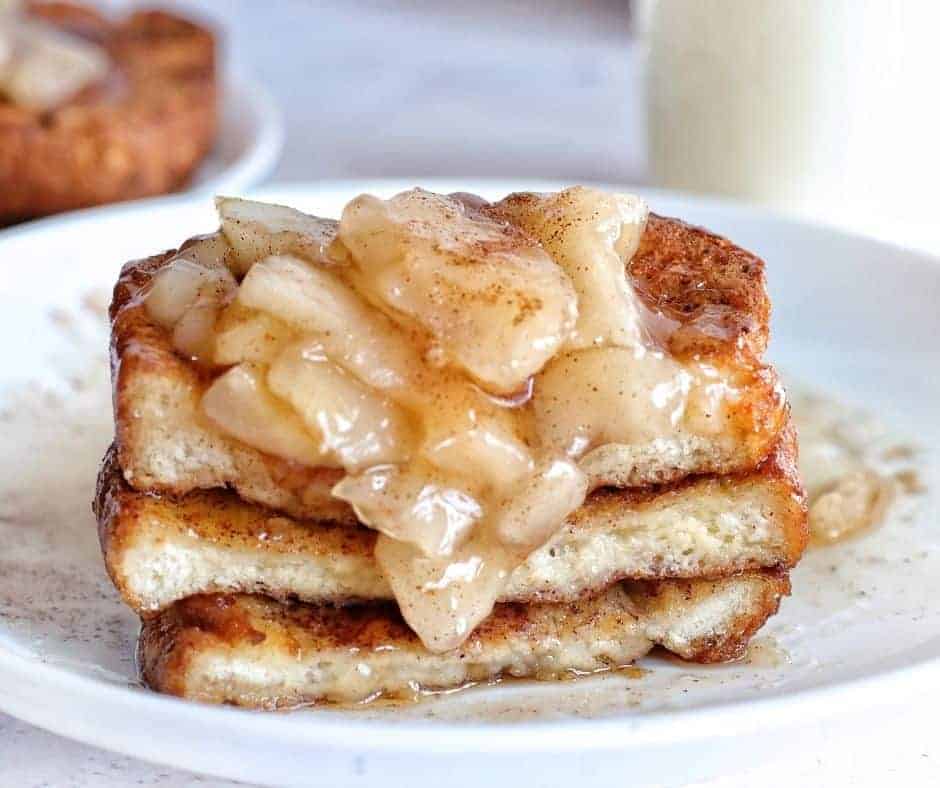 What could be better than waking up to the smell of French toast in the morning? How about French toast that is made with apple pie filling and topped with cinnamon sugar? If you have an air Fryer, you can easily make this delicious breakfast dish.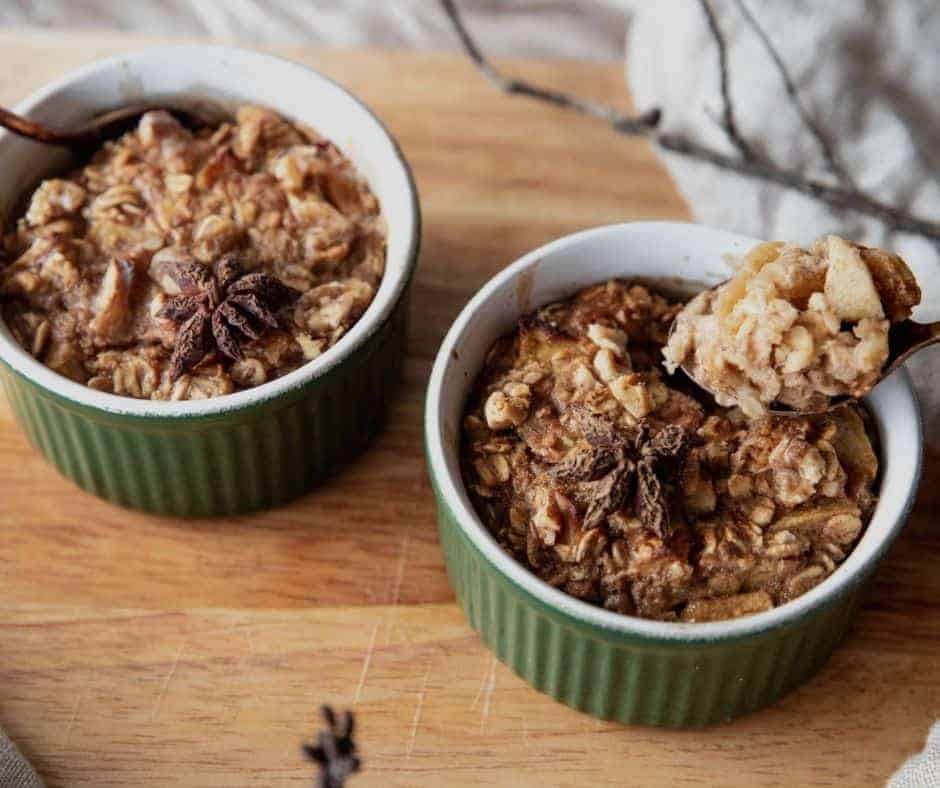 Make Air Fryer Apple Pie Baked Oatmeal that is warm, sweet, and delicious. This easy recipe for baked oatmeal will have your family asking for seconds! It requires just 10 minutes of prep time before it goes into the oven to cook for an hour. The best part? You're only using one dish!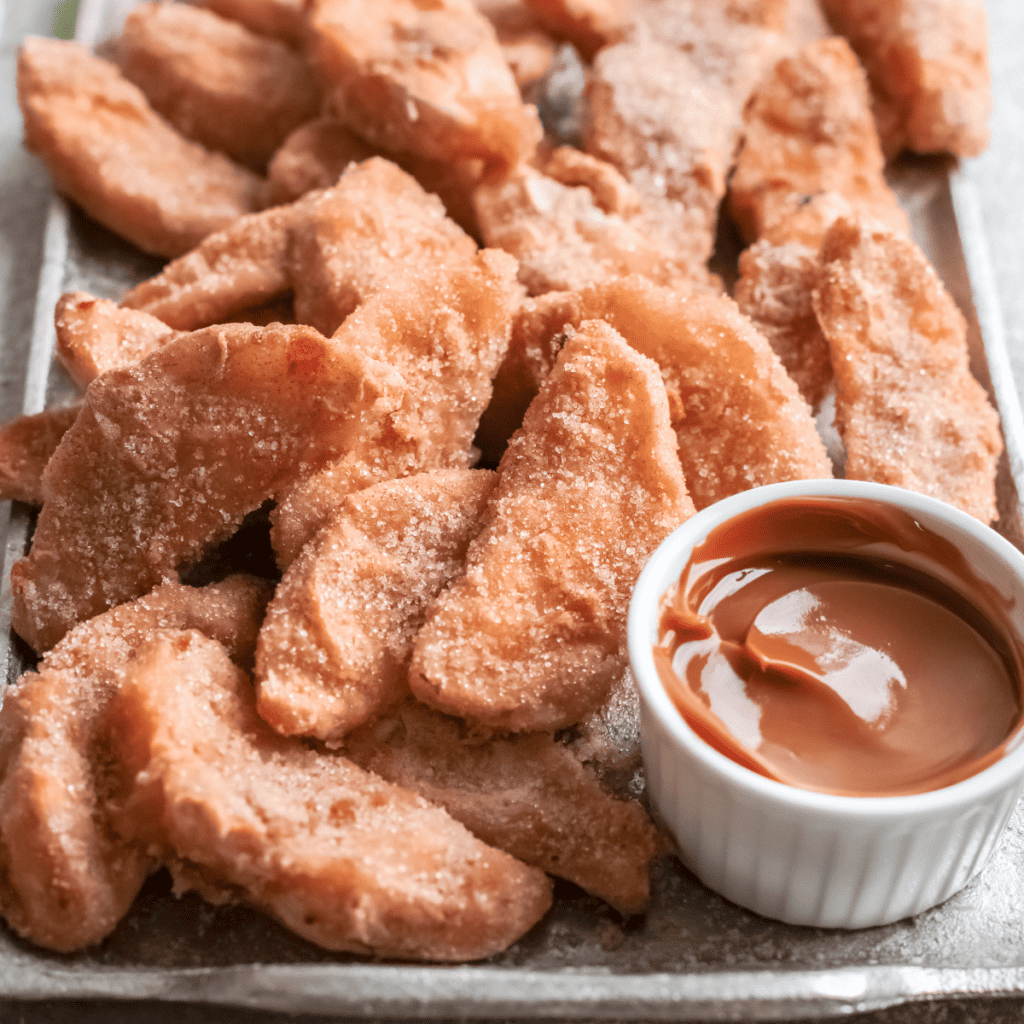 These delicious treats are made with fresh apples and coated with cinnamon sugar, and they're perfect for a fall snack. Plus, they're so easy to make that anyone can do it.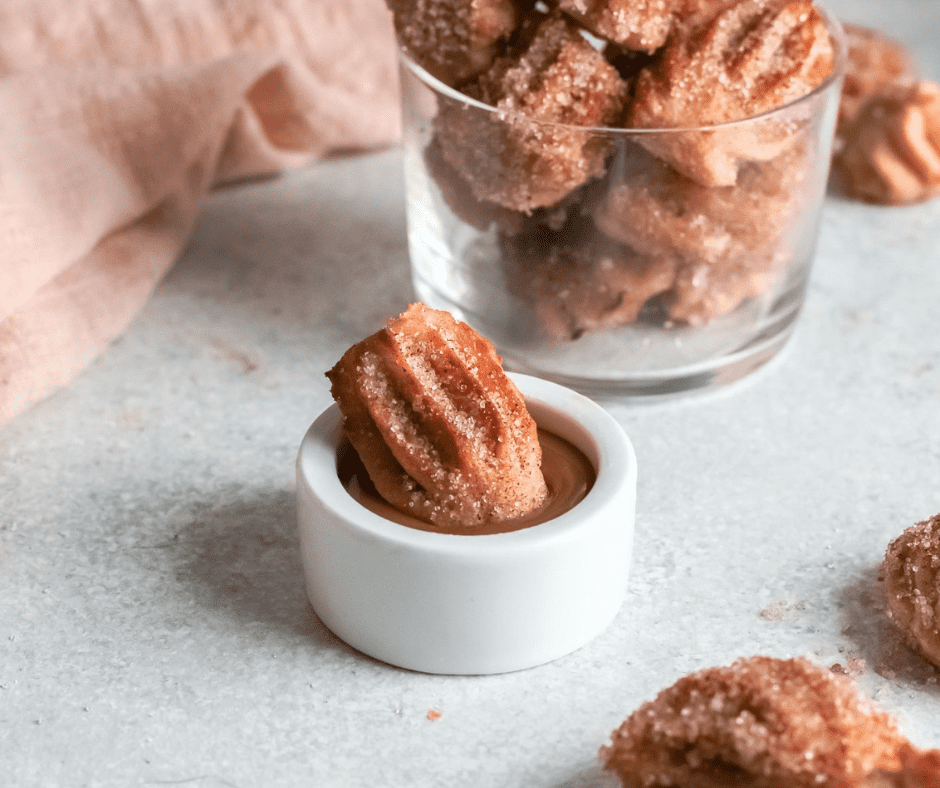 Who doesn't love a good churro? These air fryer apple churro bites are the perfect bite-sized snack for when you're craving something sweet and churro-y. Plus, they're oven-free so they're perfect if you don't have an oven or if you want to avoid turning on your oven.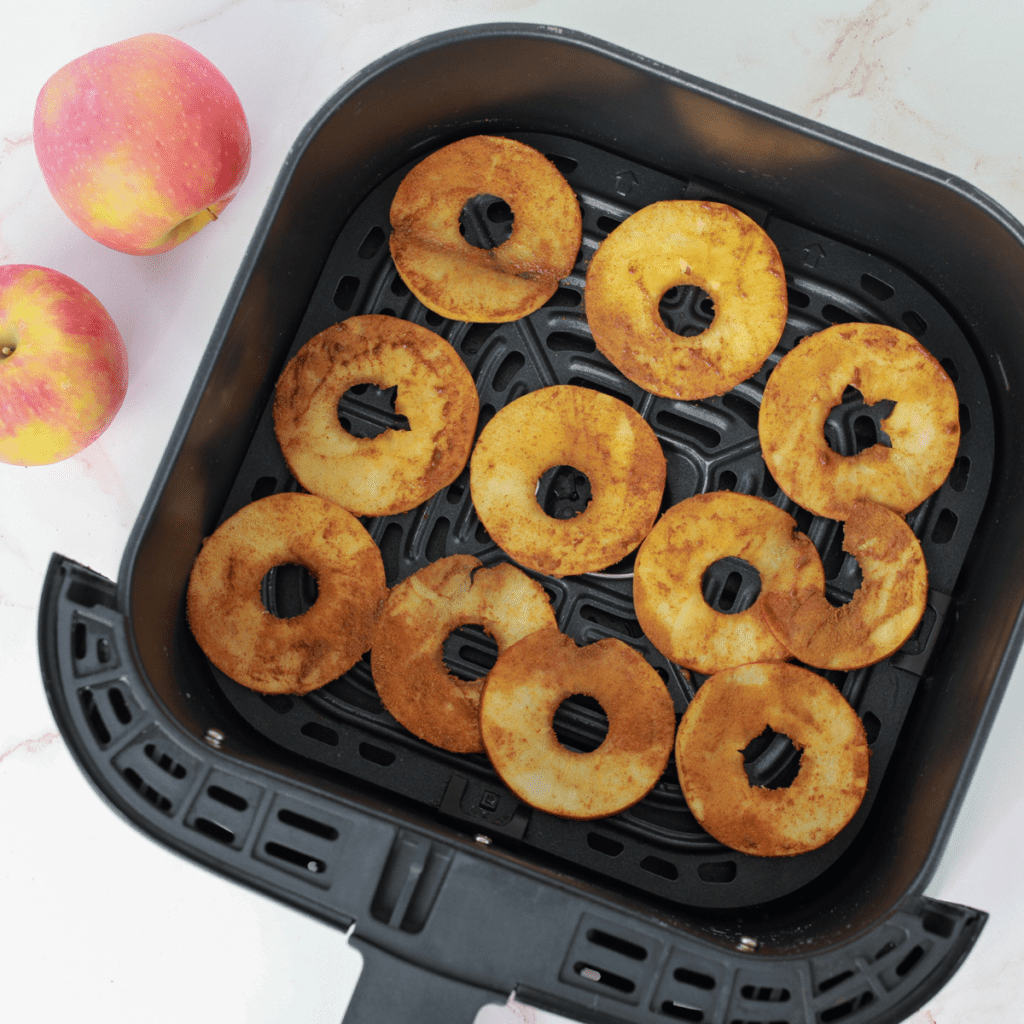 A simple and easy way to dehydrate Apple slices in the Air Fryer for when you are craving both a healthy and sweet treat.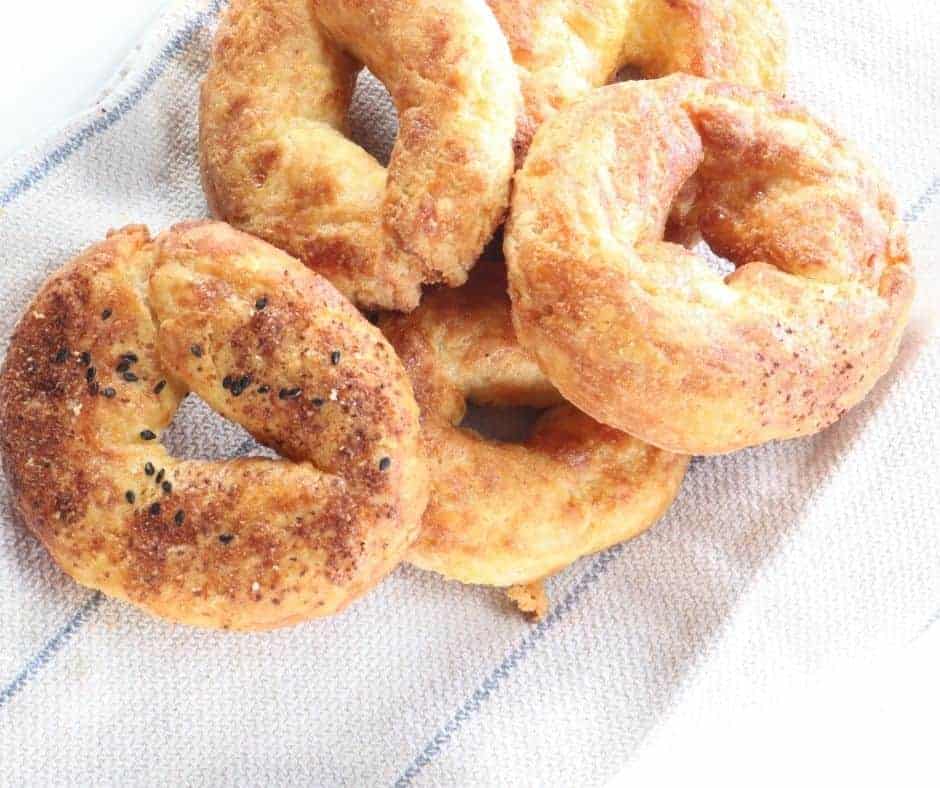 These Air Fryer Apple Cinnamon Bagels are delicious and easy to make. They're perfect for a weekend breakfast or brunch. Give them a try!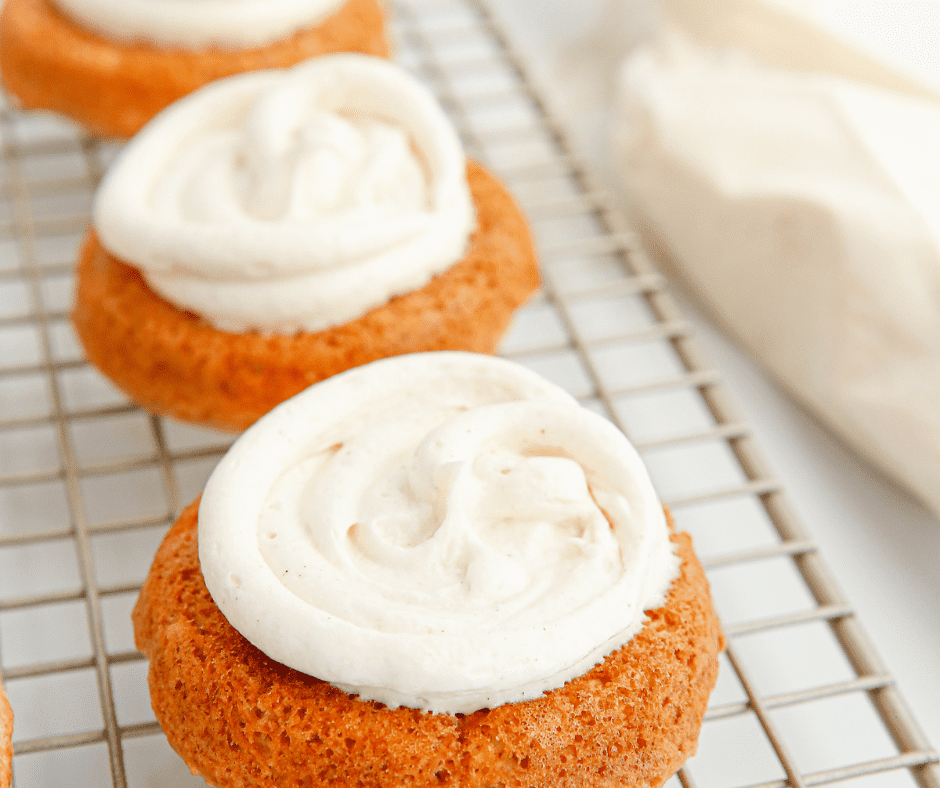 It's official fall, so the apple-picking season is in full swing! What better way to use up all of those fresh apples than by making Air Fryer Apple Pie Spice Drop Cookies? These cookies are easy to make and so delicious. Plus, they're healthy, too – thanks to the air fryer!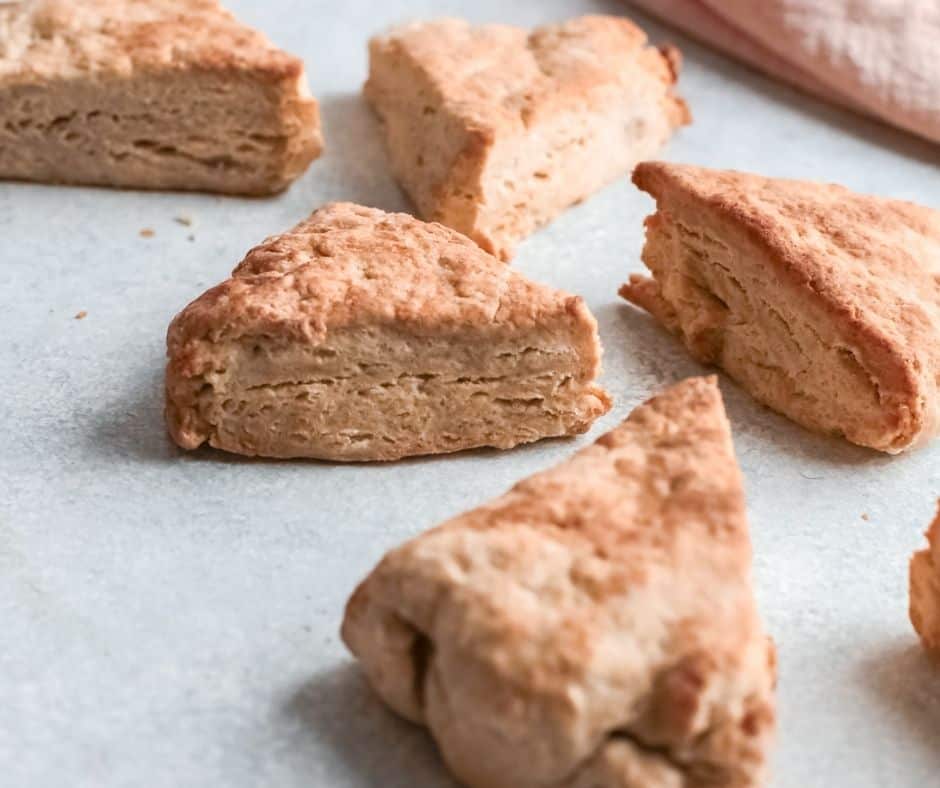 I'm sharing my favorite apple pie scones recipe. These air fried apple pie scones are crispy, flavorful, and make the perfect breakfast or snack! They're easy to make and only require a handful of ingredients.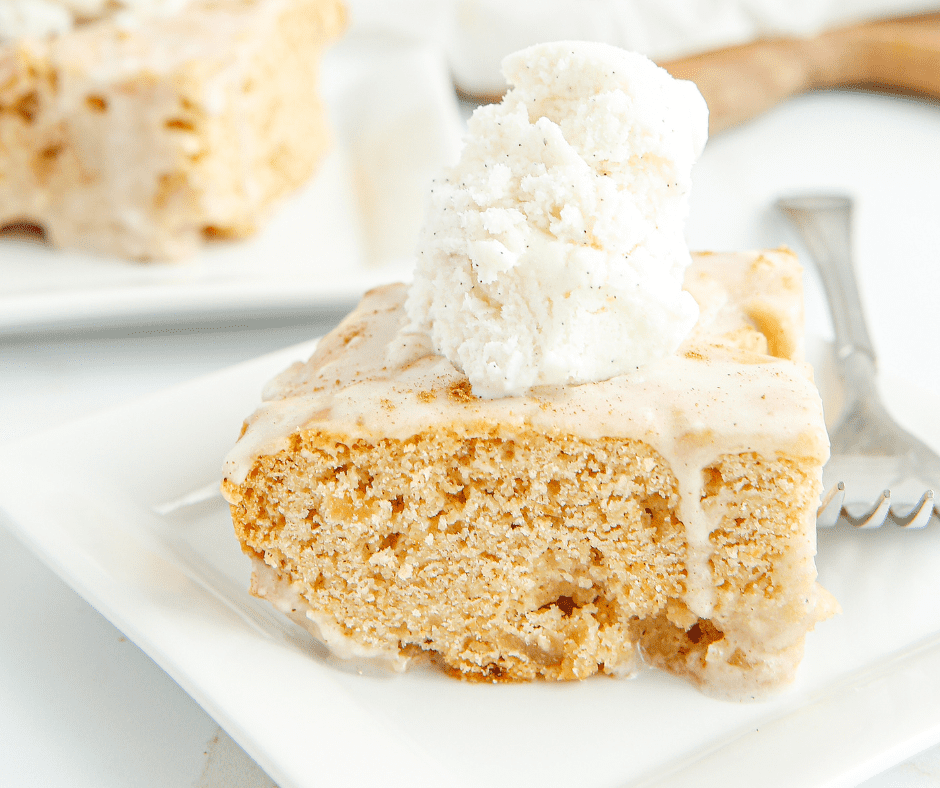 Who doesn't love warm and gooey sweet treats? Especially when it's made with wholesome ingredients like brown butter, apples, and cinnamon. This recipe is Air Fryer Brown Butter Apple Blondies!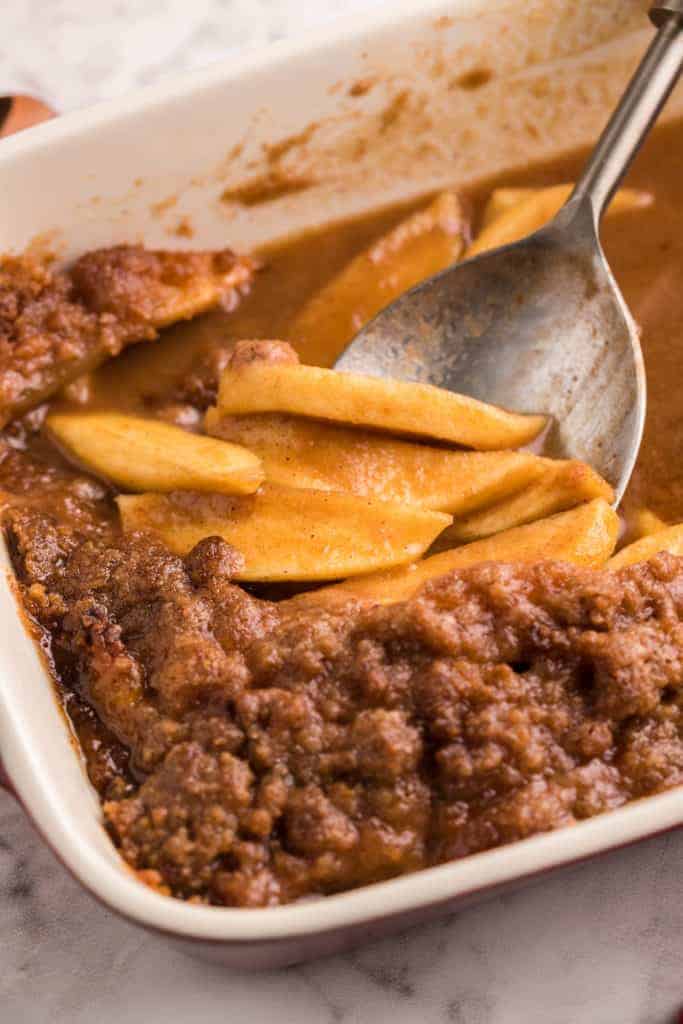 Air Fryer Apples with Cinnamon are so yummy! There is nothing better than sweet and buttery air fried apples. They're delicious and make for a great snack in only minutes! If you've been looking for a great recipe for fried apples, this is one of the best.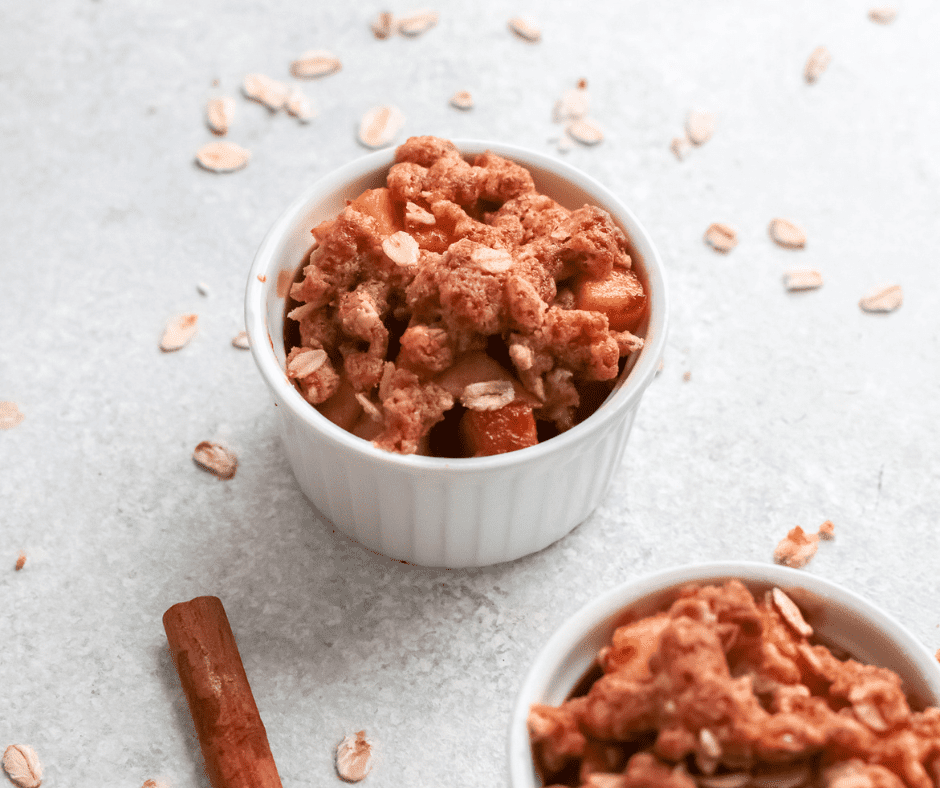 Warm, perfectly cooked apples and cranberries covered with a crunchy cinnamon-spiced topping — who doesn't love the classic combination of an Air Fryer Apple Cranberry Crisp?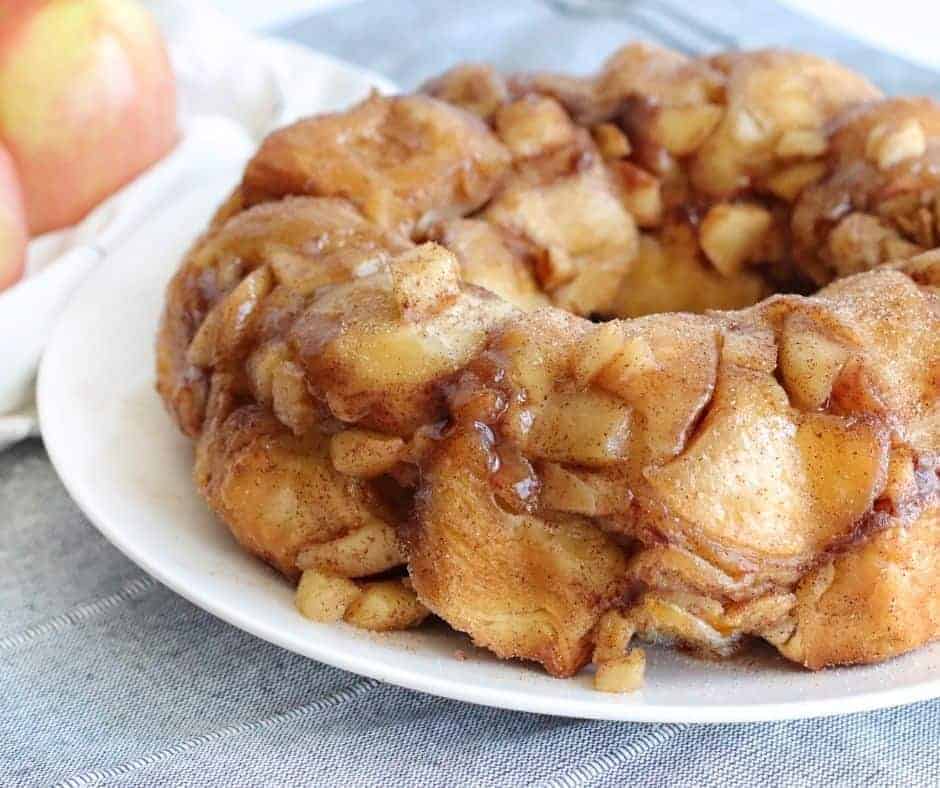 Apple cinnamon monkey bread is one of my favorite treats. It has the perfect balance of sweet and spicy, making it more than just a breakfast treat. The best part about this recipe is that you can make it with an air fryer! This means less time in the kitchen for you, but still delicious results.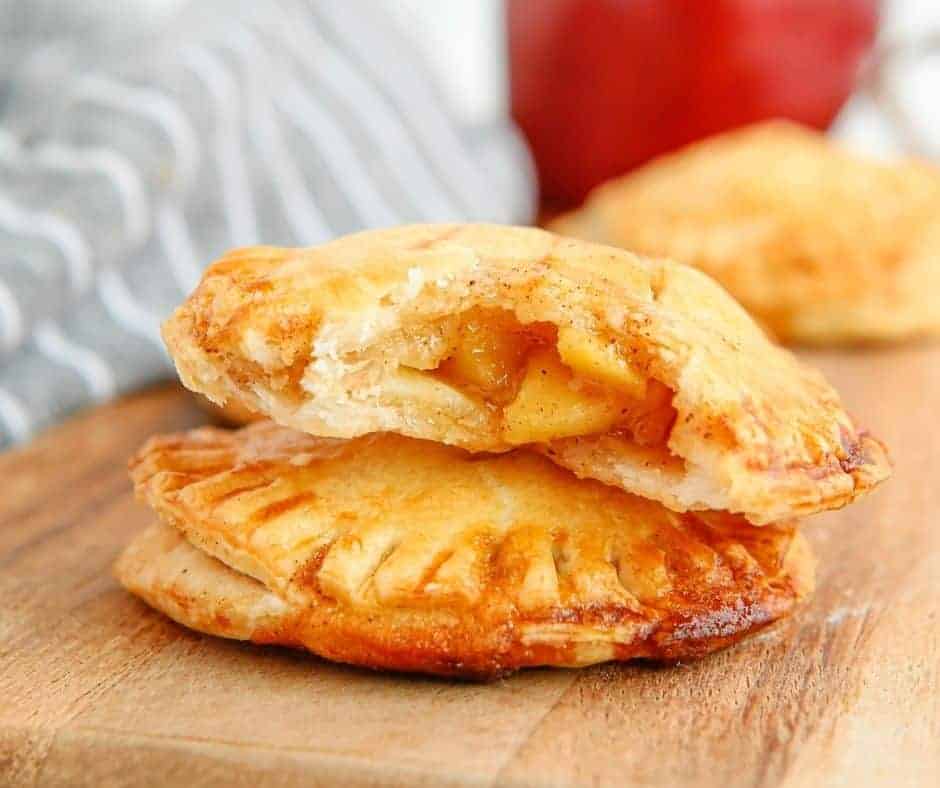 Apples are in season, and the best way to celebrate is with an apple cheddar pie. This recipe is great for when you're craving something sweet but want to avoid baking because of the heat. Your guests will love these pies! They can be eaten alone or with ice cream or whipped cream on top.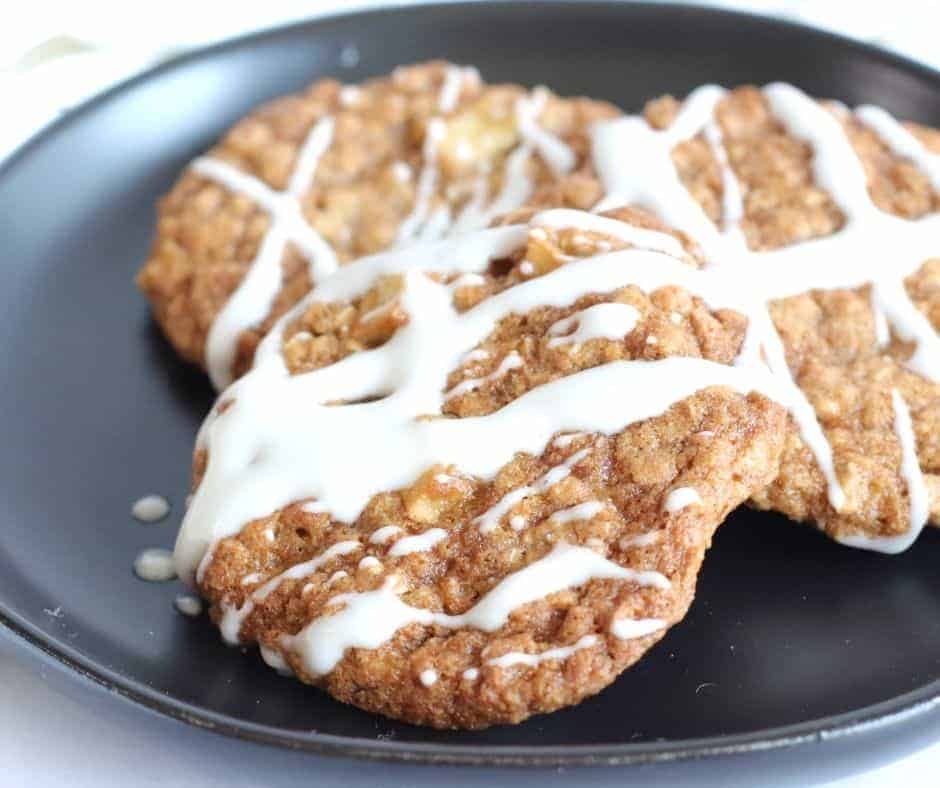 These Air Fryer Apple Cinnamon Oatmeal Cookies are an easy sweet treat that will please your family with their deliciousness and also help you control the sugar intake in your diet.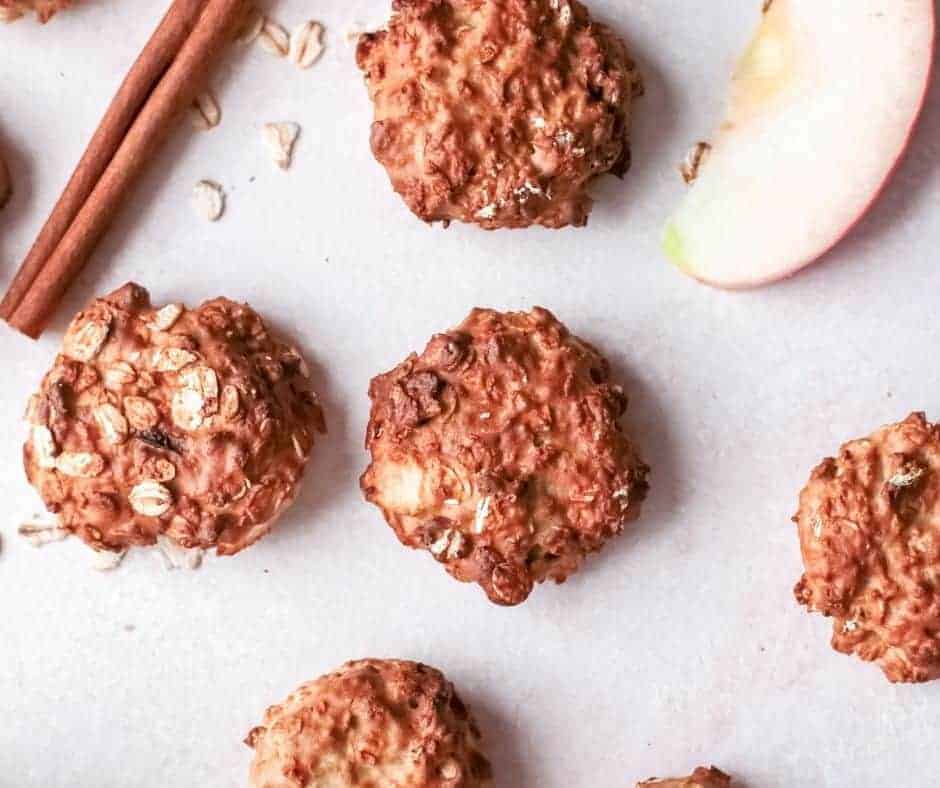 The smell of apples and cinnamon fills the kitchen. You prepare a batch of apple breakfast cookies with your air fryer. The fresh-baked smell reminds you that it is time for fall baking! They are also quick to make, which makes them an excellent choice for busy mornings. These cookies will be perfect with your morning coffee or tea!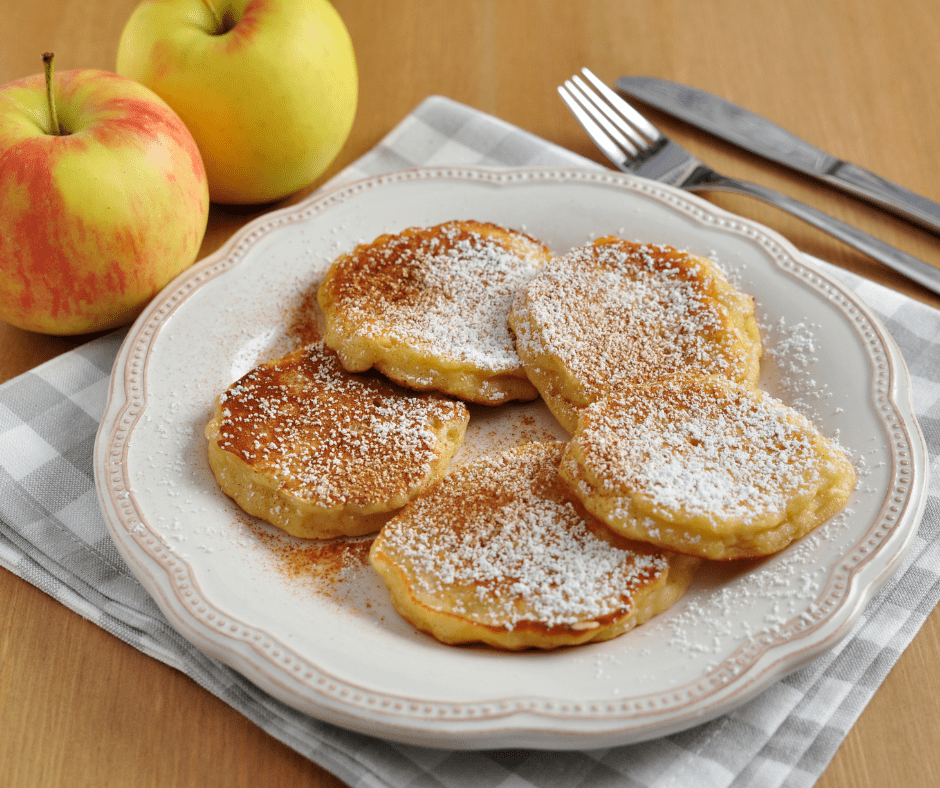 If you're looking for a fun and easy breakfast or snack idea, look no further than air fryer apple pancake dippers! These pancakes are made with simple ingredients and are cooked in the air fryer in just a few minutes. Serve them with your favorite dipping sauce for a delicious and satisfying treat.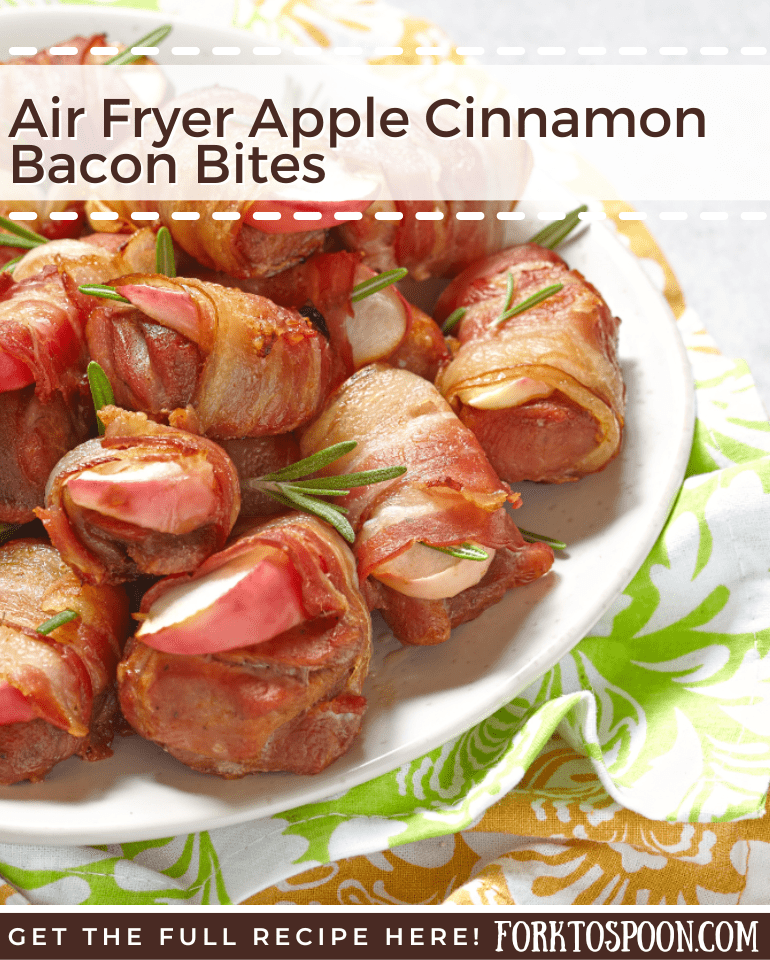 These are the best air fryer apple cinnamon bacon bites. These are delicious and easy snacks to make, and they're perfect for parties or get-togethers.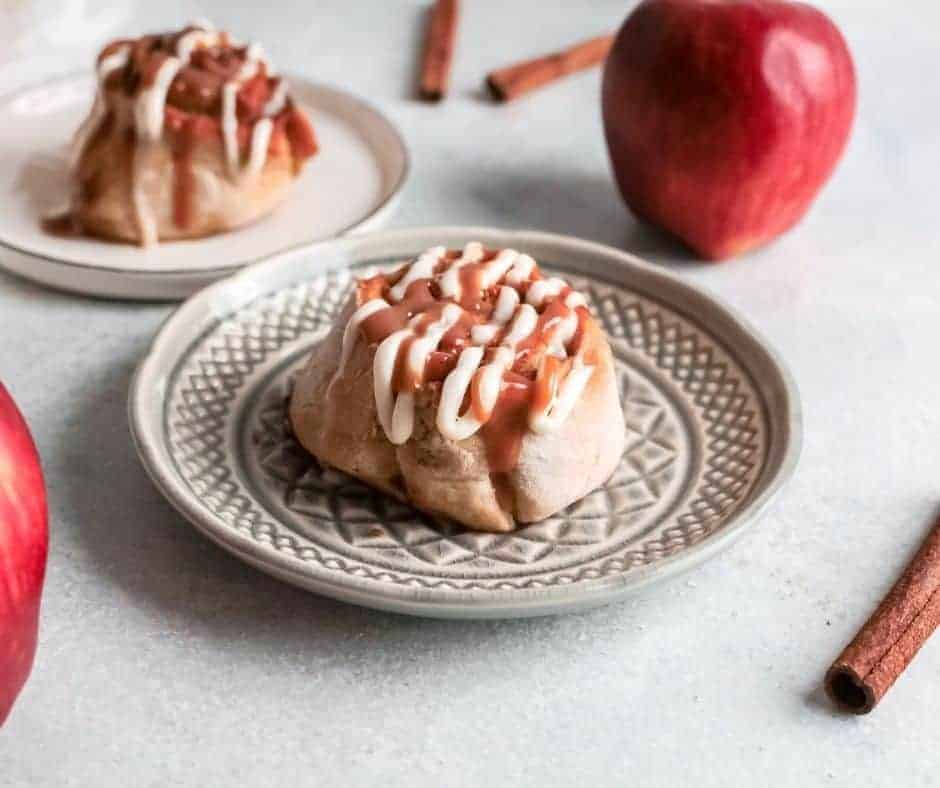 These Air Fryer Caramel Apple Cinnamon Rolls are a super easy and delicious treat. They're the perfect dessert to make for a party or to have around the house when you're craving something sweet!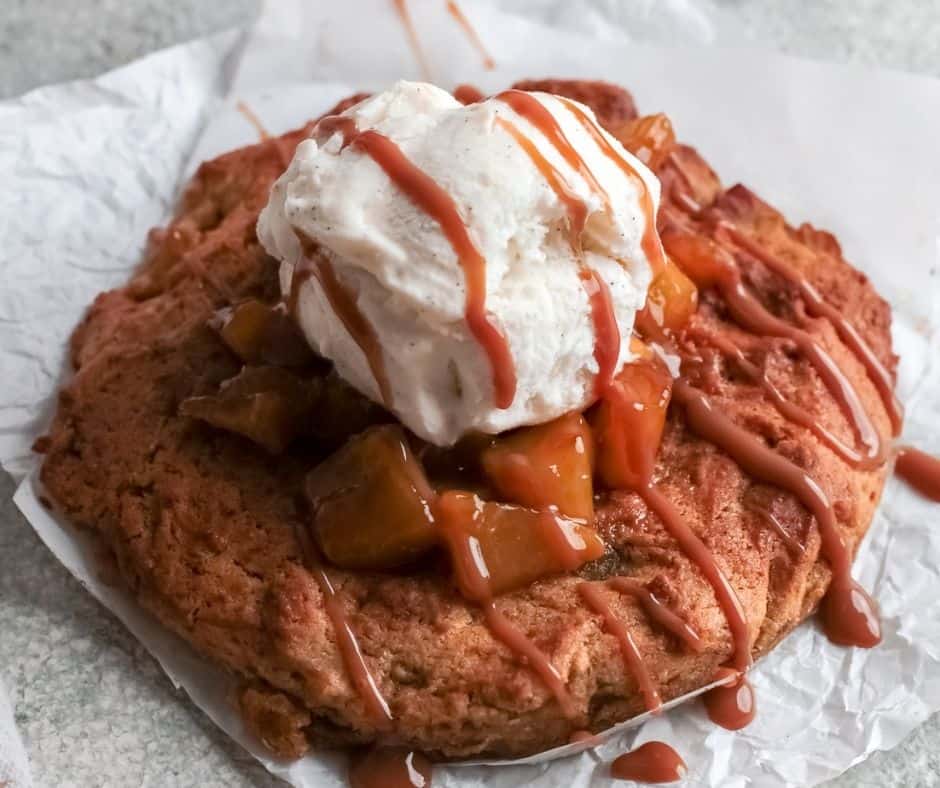 Apple pie is a favorite dessert, but sometimes you don't have the time to make it. Air fryer apple pie pizookie is easy to get that same flavor without all the work. This recipe takes 30 minutes start-to-finish and creates a decadent treat perfect for any occasion!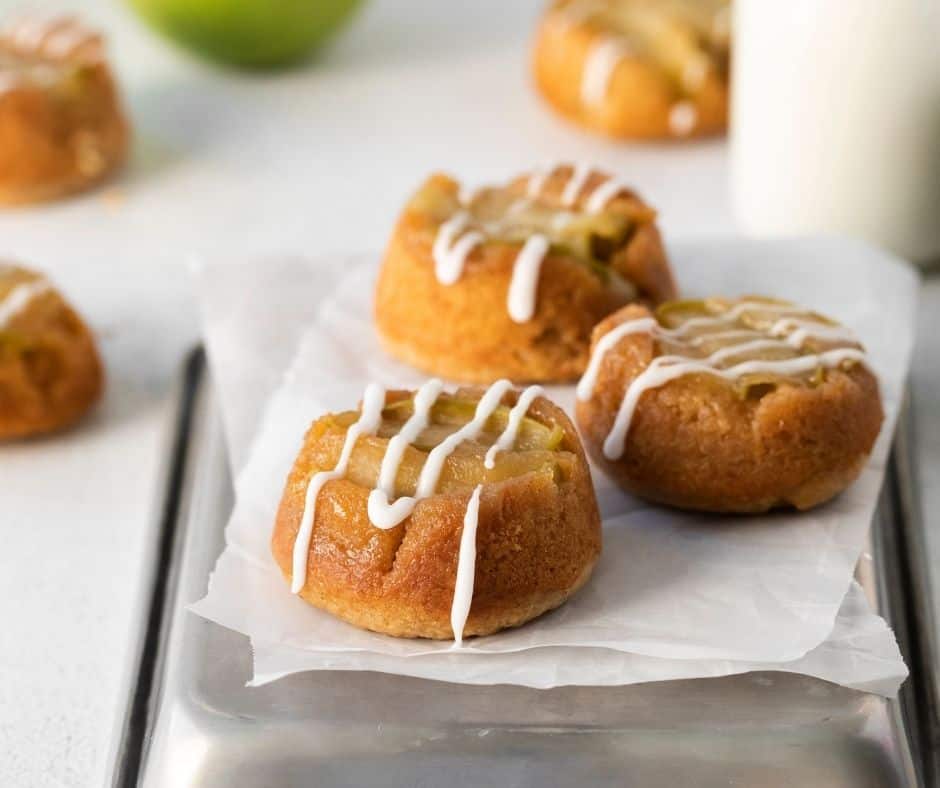 Nothing is better than a mini cake when it comes to holiday desserts. These Air Fryer Mini Apple Cakes are no exception and make the perfect little bite for your family! They are so good!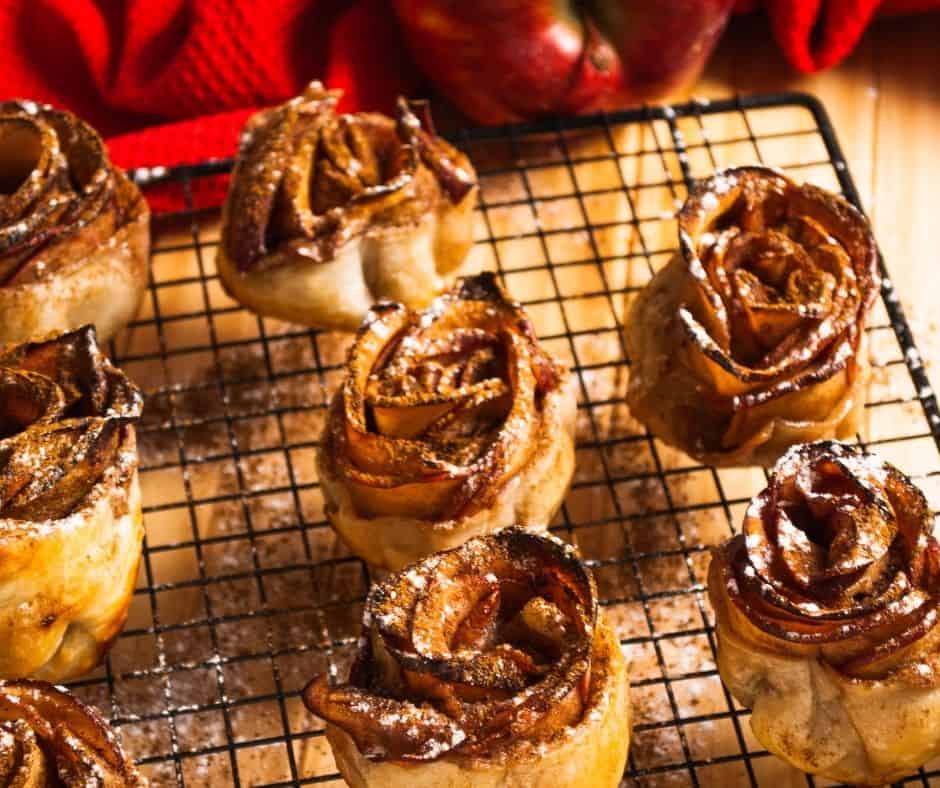 I will show you how to make the most beautiful air fryer puff pastry apple roses. These are so easy, and they look so elegant for any occasion. You can use them as a dessert or an appetizer.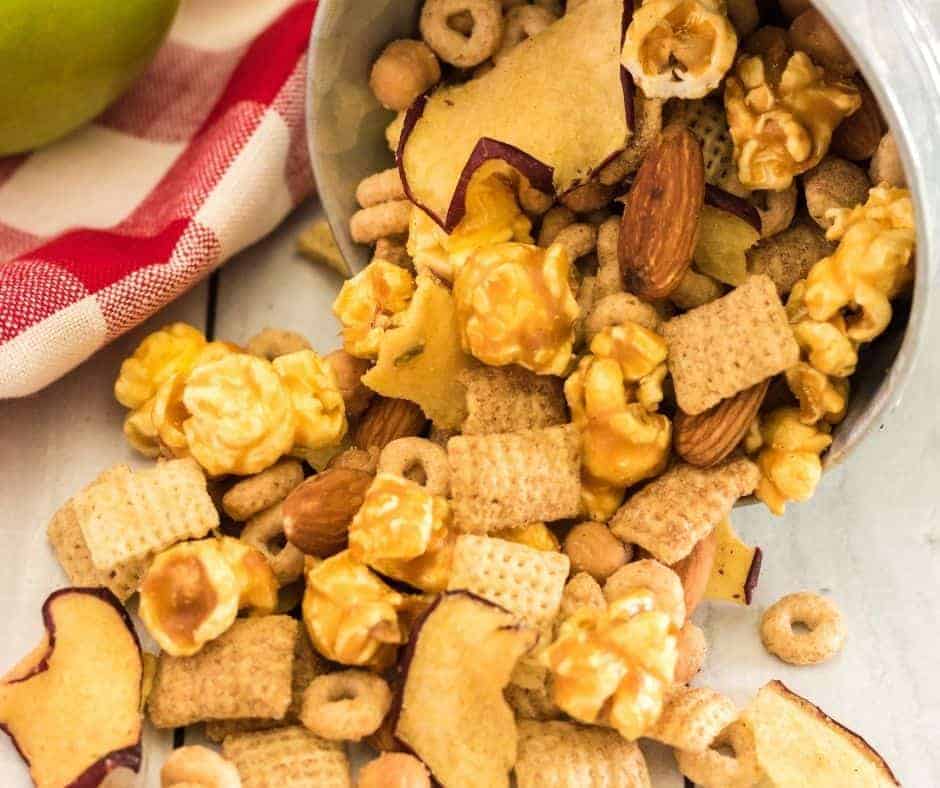 We all know that feeling of excitement when we walk into a grocery store and the smell of fresh apples is in the air. It's time to grab a bag, but there are so many options. Which one will be the perfect addition to our trail mix? The answer is easy: Air Fryer Caramel Apple Trail Mix!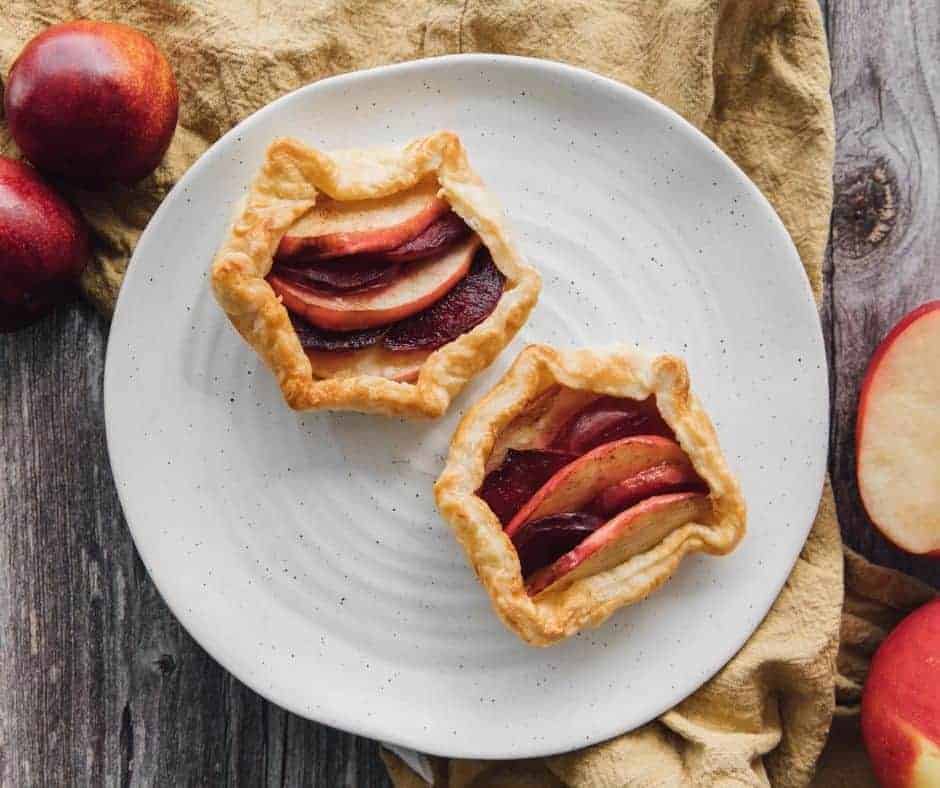 The holidays are officially in full swing, and that means one thing: pie. But not just any old pie; we're talking about cinnamon apple crostata. This air fryer recipe is so easy to follow, and the result is unbelievably delicious.
Conclusion
As we bring our journey through the 'Best Air Fryer Apple Recipes' to a close, we hope your taste buds have been tantalized and inspired by this humble fruit's incredible versatility and the air fryer's magic.
From sweet and indulgent desserts to savory and satisfying dishes, apples are the star ingredient in various culinary creations. Whether you're enjoying these recipes during the crisp days of autumn or year-round, one thing remains constant: the delicious and comforting taste of apple-infused dishes is bound to bring joy to your table. So, roll up your sleeves, grab your air fryer, and let the apple adventure continue in your kitchen. Here's to more delicious bites and culinary discoveries ahead!
Don't Forget To Pin: