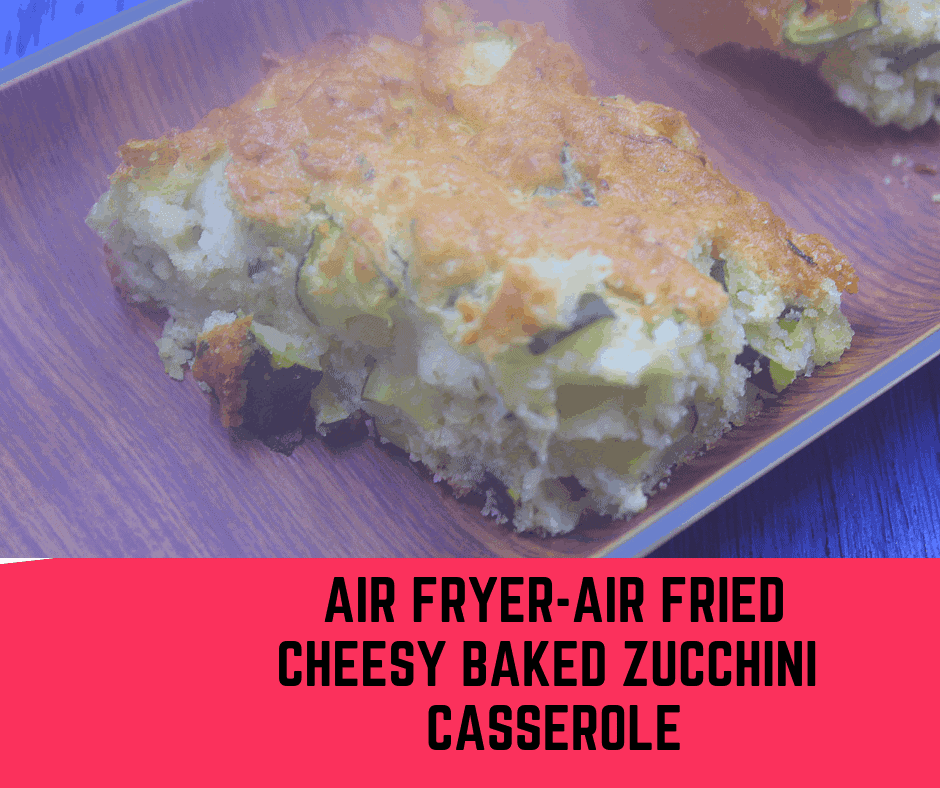 It is officially zucchini season, and I love zucchini. Zucchini is a great versatile vegetable that you can do almost anything to, and it usually tastes amazing. If you haven't tried air fried or grilled zucchini, you are so missing out.
Technically zucchini is a squash, it has origins all over the world, and likewise, zucchini is cooked differently in all parts of the world, from the Italian who serve it deep fried, deep flower fritters to Turkey, where they make zucchini pancakes. It can be added to any recipe for a healthier spin on it.
When you are purchasing zucchini, here are some things to be on the lookout for:
Zucchini should be about 6 inches long, one-two inches wide.
Firm and shiny skin without blemishes
Ideally, the steam should be attached.
To store zucchini:
Keep in the refrigerator for about 4-5 days, longer than that the zucchini will start to wilt.  Zucchini also can be frozen, in order to freeze, slice, then boil for about 2 minutes, then plunge into cold water. Then seal in an airtight container. Frozen zucchini can be kept for about one year.
This is a recipe that my mother made when we were children, it was truly the only way, I would eat zucchini, I love it, it's a wonderful childhood memory, that I was able to pass down to my own children. I hope you and yours enjoy it, as much as I did.
Don't Forget to Pin: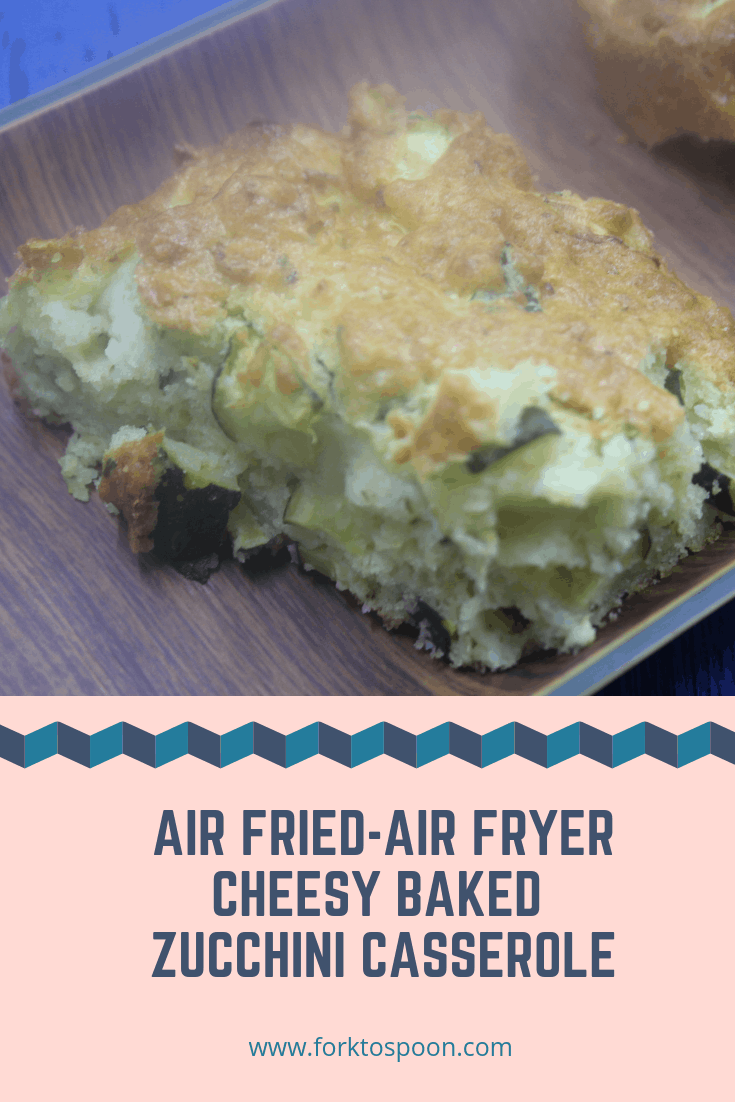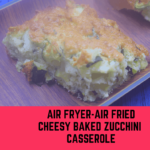 Air Fryer-Air Fried-Zucchini Cheesy Bake
Ingredients
3

cups

sliced zucchini

1/2

cup

diced onion

2

teaspoons

parsley

1

teaspoon

oregano

1

teaspoon

salt

1/2

teaspoon

pepper

4

large

eggs

1/2

cup

vegetable oil

1

cup

Baking mix or Bisquick

1/2

cup

Parmesan cheese
Instructions
Start by cutting your zucchini, into small pieces.

Finish chopping up the zucchini, until you have 3 cups (I used 3 small)

Add your spices (salt, pepper, parsley and oregano)

Mix in the cheese, and mix everything together.

Spoon the mixture into a greased, air fryer safe pan.

Set your temperature for 320 degrees F.

Set the time for 15 minutes.

After the 15 minutes, look at your casserole. Does it look cooked? Mine was cooked and I removed. If you need more time, add some. Otherwise, remove and let cool, slightly.