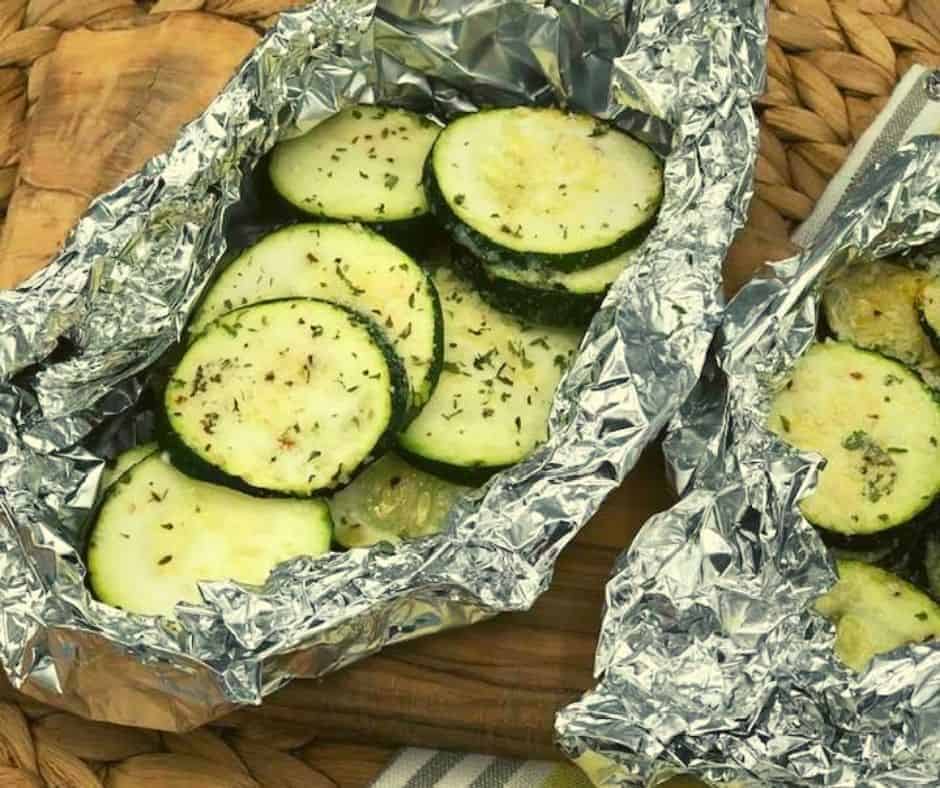 Everyone's favorite grilled vegetable, zucchini, today I made in foil pockets. I love these. They are a great way to have a great and healthy side dish made in the air fryer. Today, I share one of my favorite recipes for Air Fryer Parmesan Zucchini Foil Packets.
If you never have air-fried zucchini, it's one of the best and easiest vegetables to air fry. Today, I made a simple zucchini dish, made with sliced zucchini and seasoned with basil, parsley, grated Pareamn cheese, and some lemon zest.
This is a great way to get the kids to eat. I mean, who doesn't love eating out a simple foil dish?
Air Fryer Parmesan Zucchini Foil Packets
Ingredients:
2 medium zucchinis
1 teaspoon dried basil
1 teaspoon dried parsley
1/4 cup grated Parmesan cheese
1 teaspoon Italian seasoning
1 teaspoon lemon juice
1 teaspoon lemon zest
1 tablespoon olive oil
1 tablespoon melted butter
Simple Directions:
Cut the zucchini up into 1/4 inch slices.
In a small mixing bowl, add the sliced zucchini, basil, parsley, Parmesan cheese, Italian seasoning, lemon juice, lemon zest, olive oil, and melted butter.
Place about 1/4 of the zucchini mixture into a piece of aluminum foil, fold up the package. Repeat with the remaining foil packets.
Set them into the air fryer for 25-30 minutes at 350 degrees F, air fryer setting.
Plate, serve, and enjoy!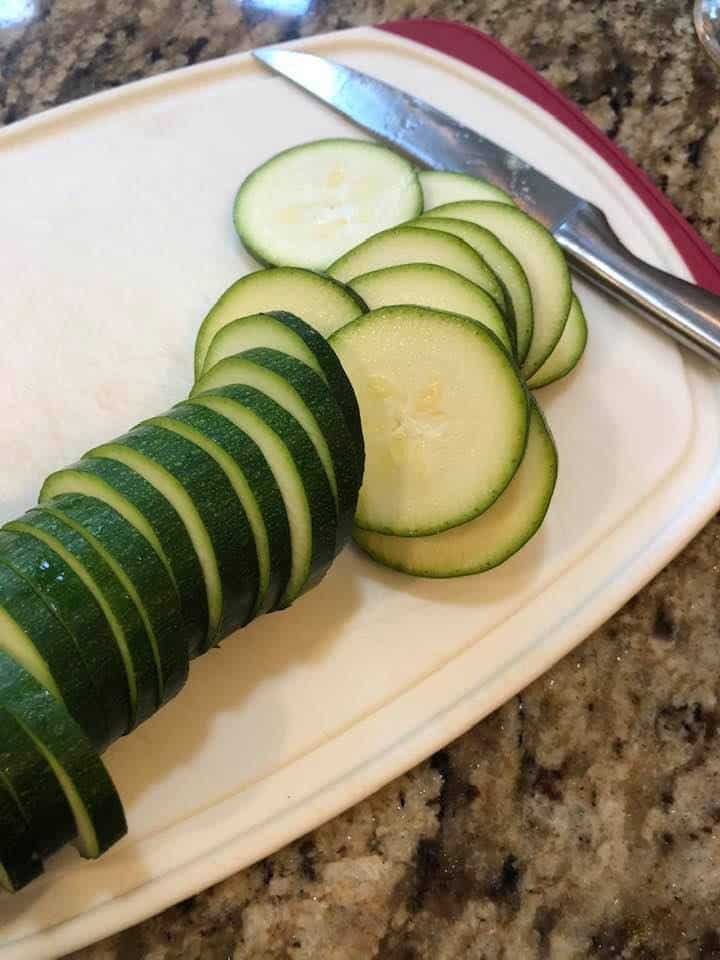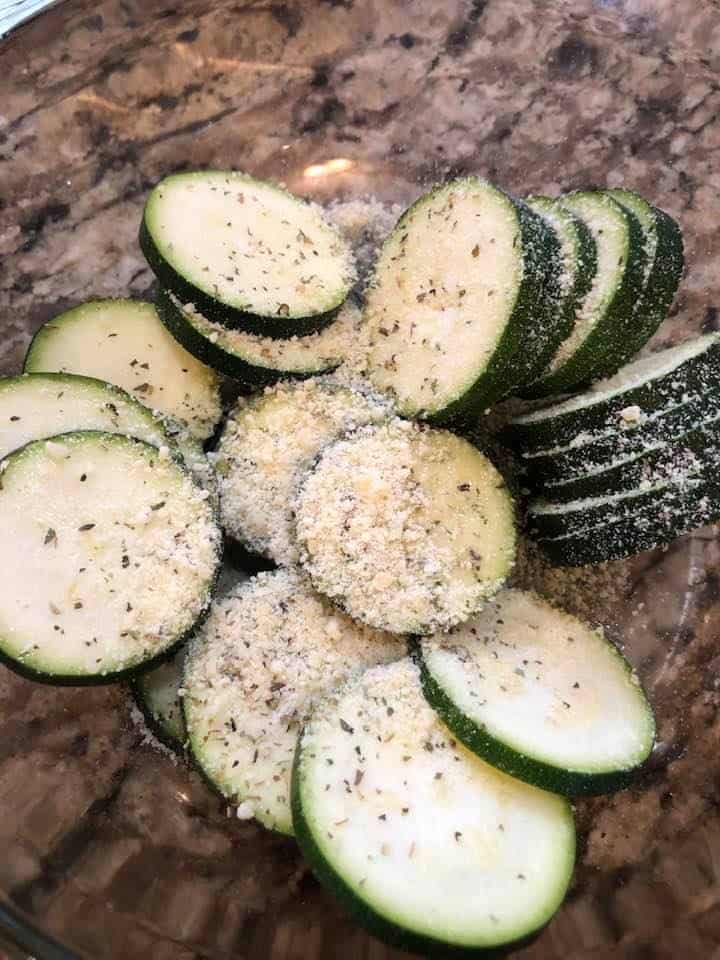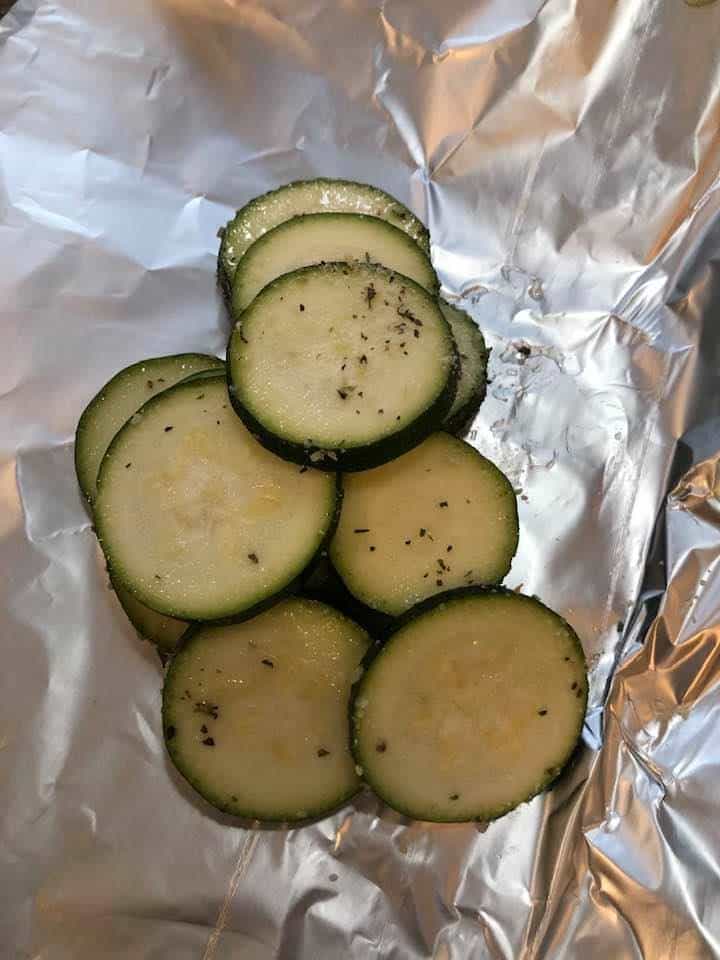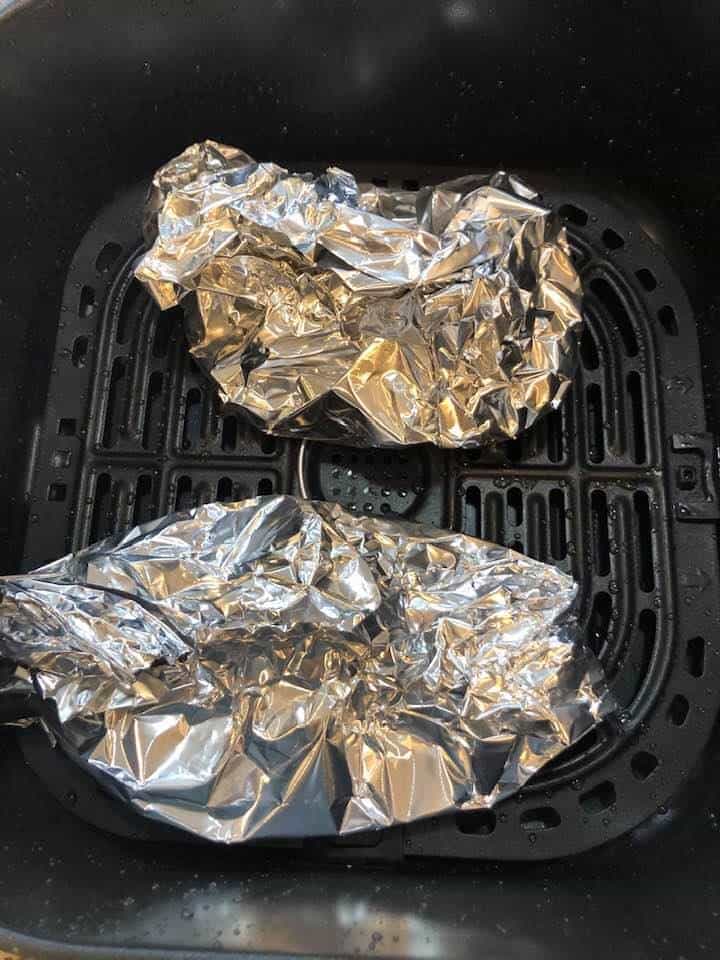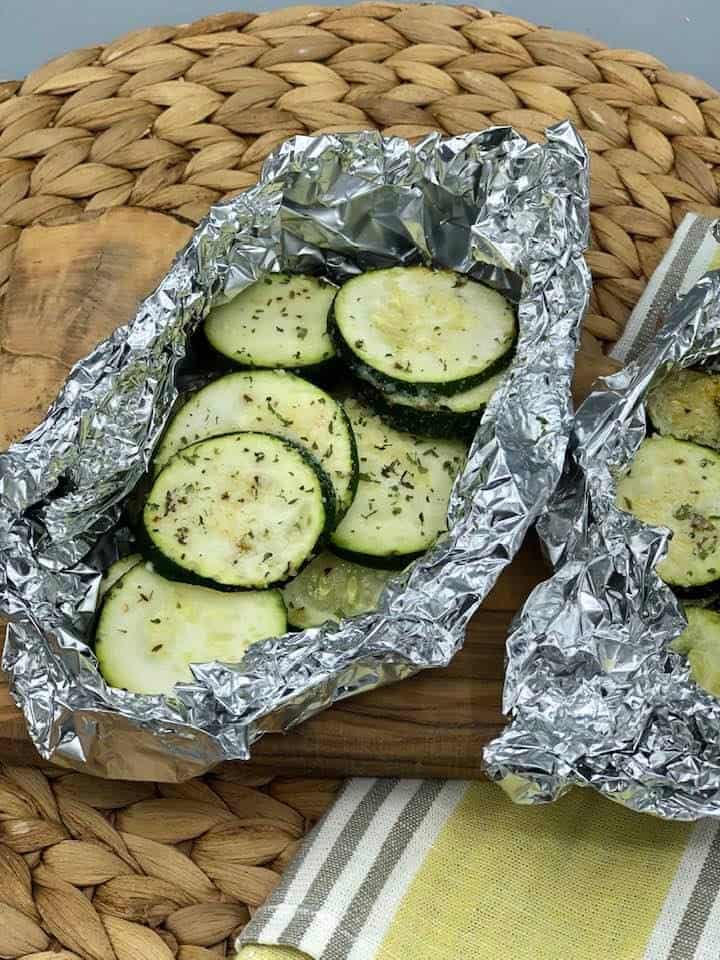 Some Other Great Air Fryer Zucchini Recipes–
Some Helpful Products Used in Making, Air Fryer Parmesan Zucchini Foil Packets–
Disclosure: Some of the links below are affiliate links. At no cost to you, I will earn a commission if you click through and make a purchase.
DON'T FORGET TO PIN–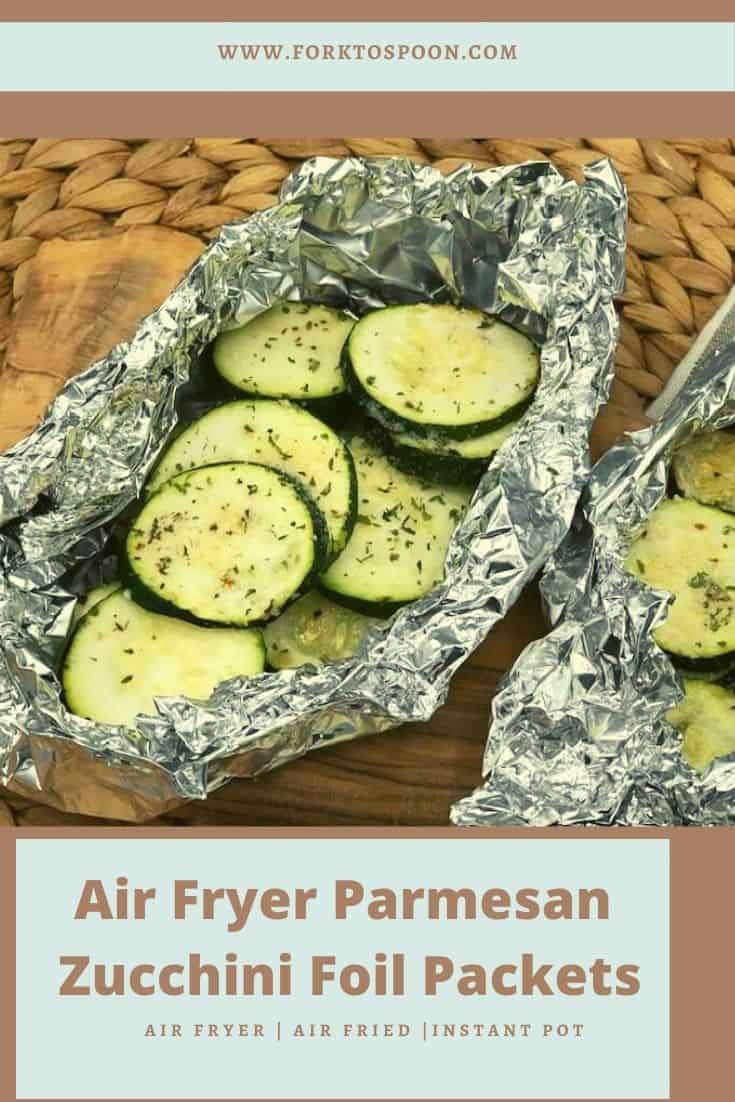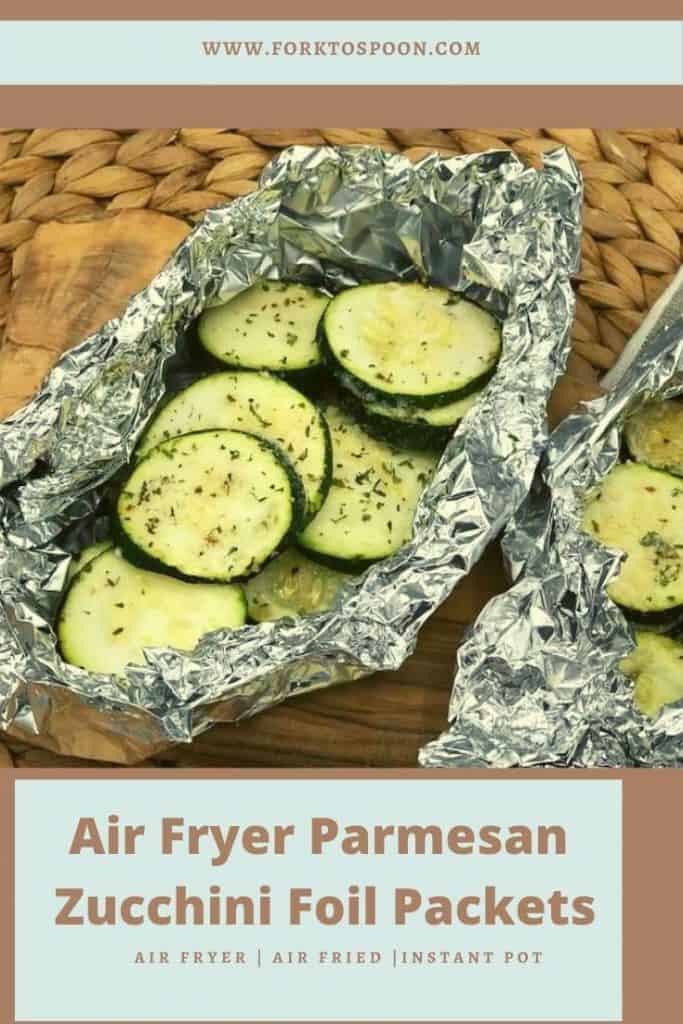 Print