Note: Affiliate links are included in this post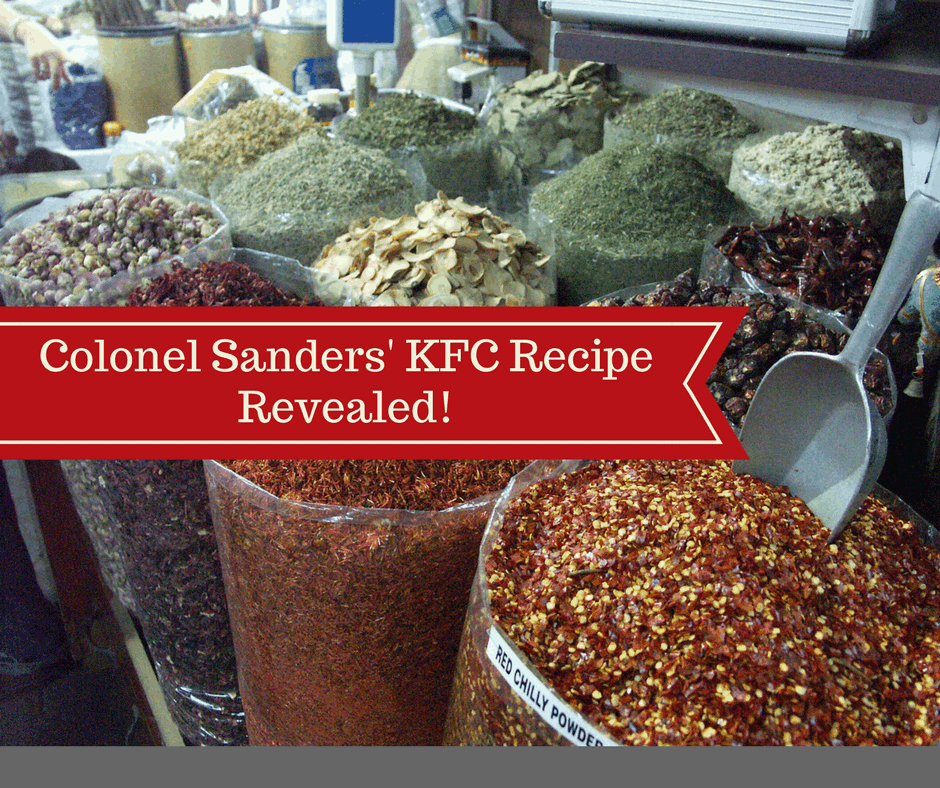 So, I made a decision to try and make more pantry items, rather than always buy them.
We have been arguing/discussing the KFC recipe because we were all looking to try it out on chicken.
So, after much discussion, about the quantities, I found this great article, which I thought I would share with everyone.
If you haven't been following along, we are at Inspiring NH Kids (Facebook) or
Follow along on Pinterest and check out my boards
Print
Colonel Sanders' KFC Recipe Revealed!
Copycat KFC Famous Chicken Spices Revealed
2/3 Tbsp

. salt

1/2 Tbsp

. thyme

1/2

Tbsp. basil

1/3 Tbsp

. oregano

1 Tbsp

. celery salt

1 Tbsp

. black pepper

1 Tbsp

. dried mustard

4 Tbsp

. paprika

2 Tbsp

. garlic salt

1 Tbsp

. ground ginger

3 Tbsp

. white pepper
Instructions
Mix all of the ingredients into 2 cups of flour.