Air Fryer Back-to-School Breakfast Recipes — As the school year approaches, it's time to get creative with your morning routine. With a busy schedule in front of you, getting out the door on time is no easy feat. Fortunately, air fryers can help you turn even a rushed morning into a delicious breakfast experience!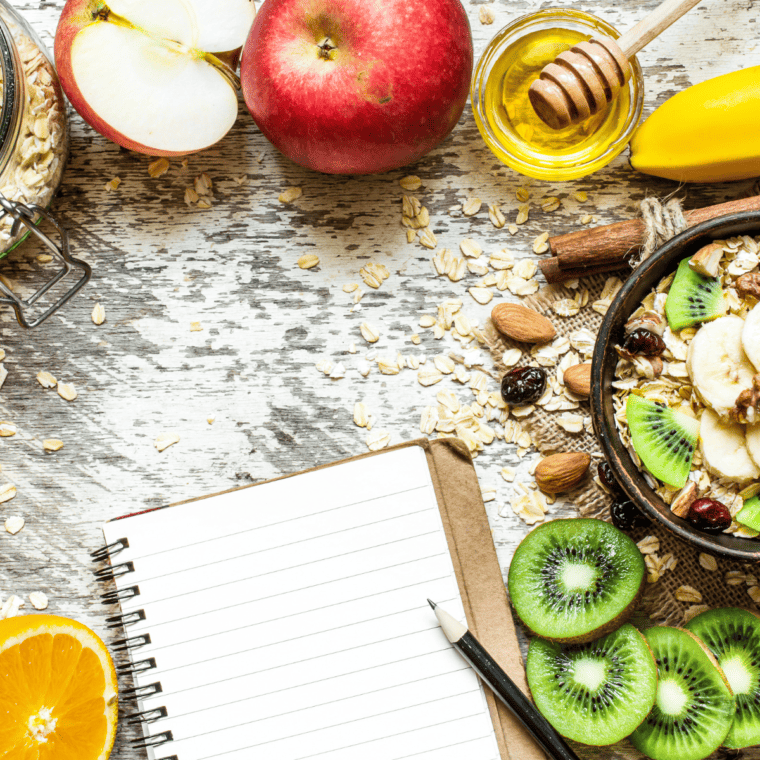 From fluffy omelets to crunchy French toast sticks, these quick and simple air fryer back-to-school breakfast recipes will have your stomach full – and on track for tackling whatever comes your way. So grab an apron, and let's get cooking!
Back-to-School Air Fryer Breakfast Recipes
Gearing Up for School Mornings with the Air Fryer! 🌅🍳
As summer's long, languid days fade and the excitement (or dread) of a new school year dawns, morning routines again take center stage. Amidst the whirlwind of school prep, backpack-checking, and last-minute shoe-tying, breakfast often becomes an afterthought. But not this year!
Unlock the brilliance of the air fryer to whip up quick, nutritious, and downright delightful breakfast dishes. The air fryer promises a delicious start to those bustling school mornings, from golden-brown French toast bites to perfectly crispy bacon. Ready to transform your breakfast game? Let's dive into some mouthwatering back-to-school air fryer recipes that'll have the kids hopping out of bed in anticipation! 🚌📚🥞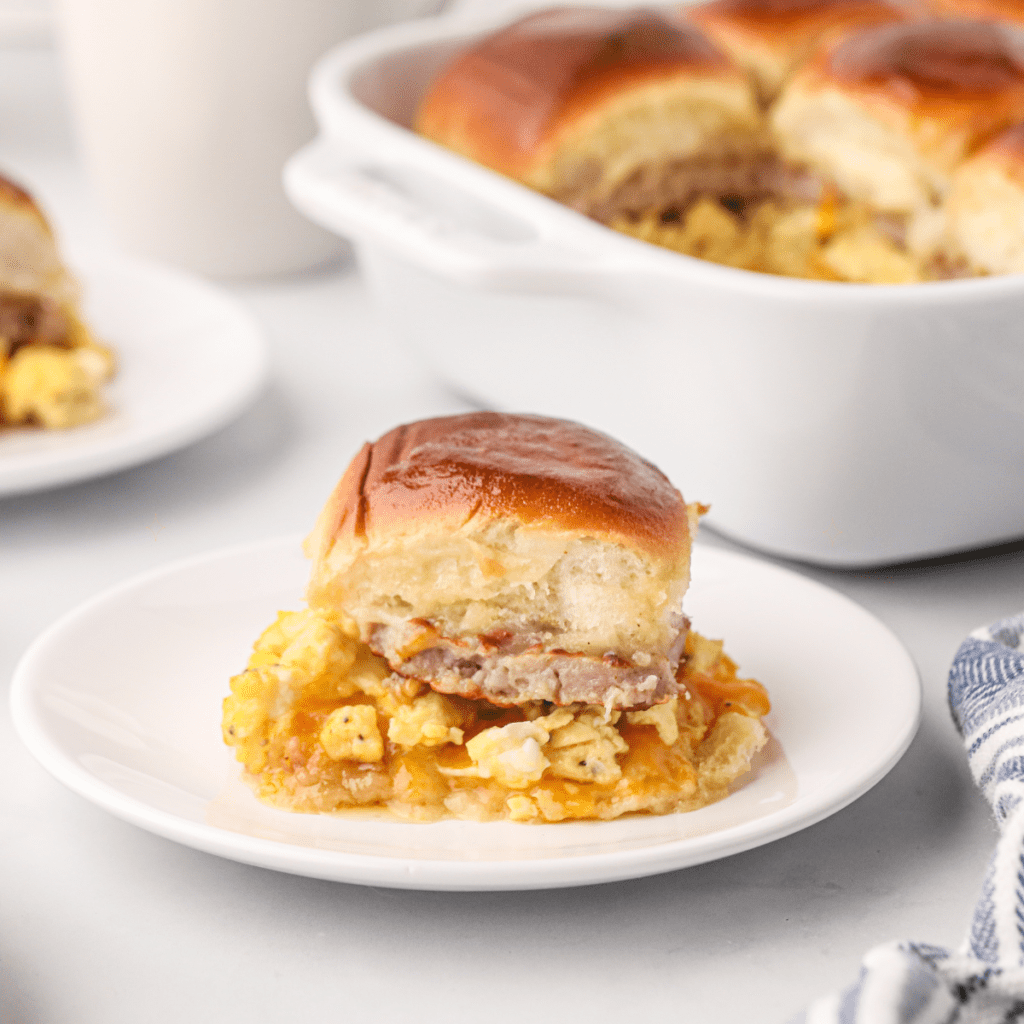 These air fryer sausage egg and cheese breakfast sliders are so good! If you have been looking for the best air fryer breakfast recipe, it is one of the best!
With delicious scrambled eggs, melted cheese, and breakfast sausage on top of a sweet slider roll, then drizzled with maple syrup and butter right before seeing, it will make this one of the best air fryer breakfast recipes!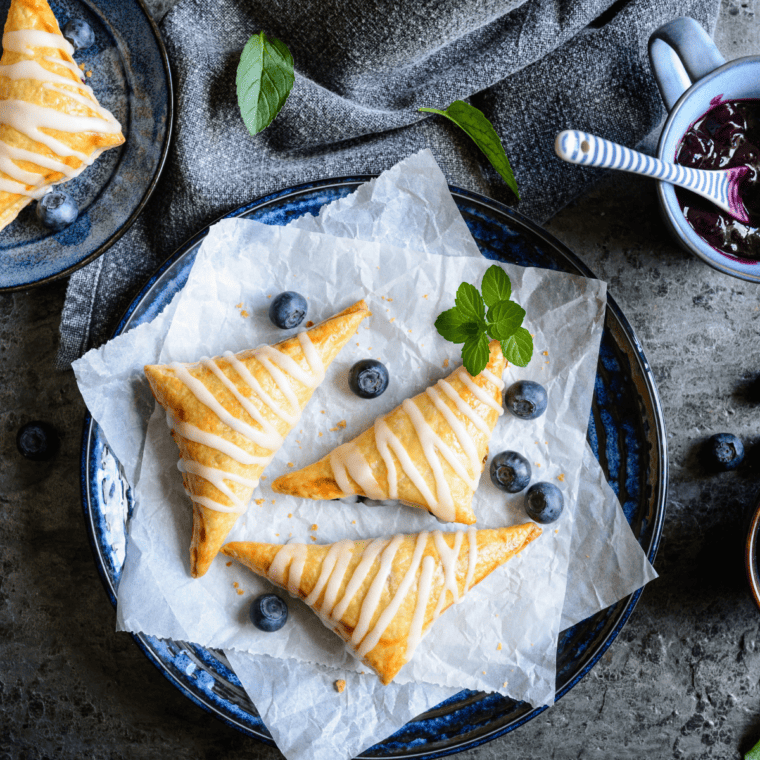 Air Fryer Blueberry Turnovers – Are you looking for an easy and delicious dessert sure to impress? If so, then look no further than these air fryer blueberry turnovers! These air fryer treats are healthy and indulgent, packed with sweet and tart blueberries, a flaky pastry crust, and a hint of cinnamon sugar.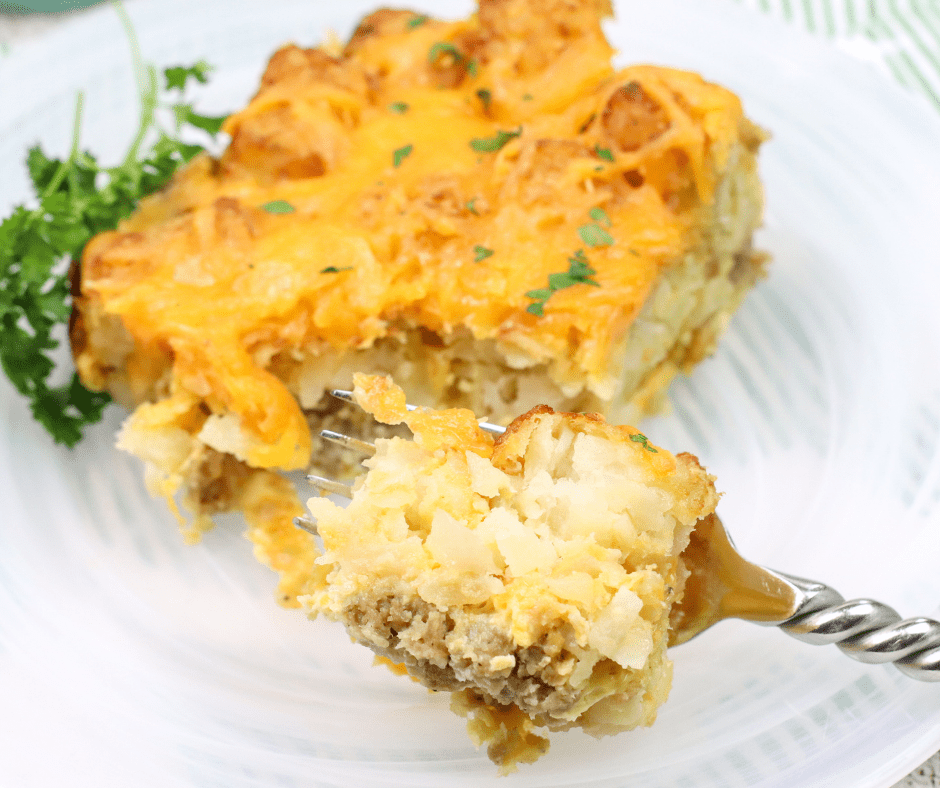 Air Fryer Tater Tot Casserole — Have you ever tried air frying tater tots? If not, you're in for a real treat! This air fryer tater tot casserole is the perfect way to enjoy your favorite side dish. Plus, it's easy to prepare, and clean-up is a breeze. You'll love how crispy and delicious this casserole turns out! Give it a try today.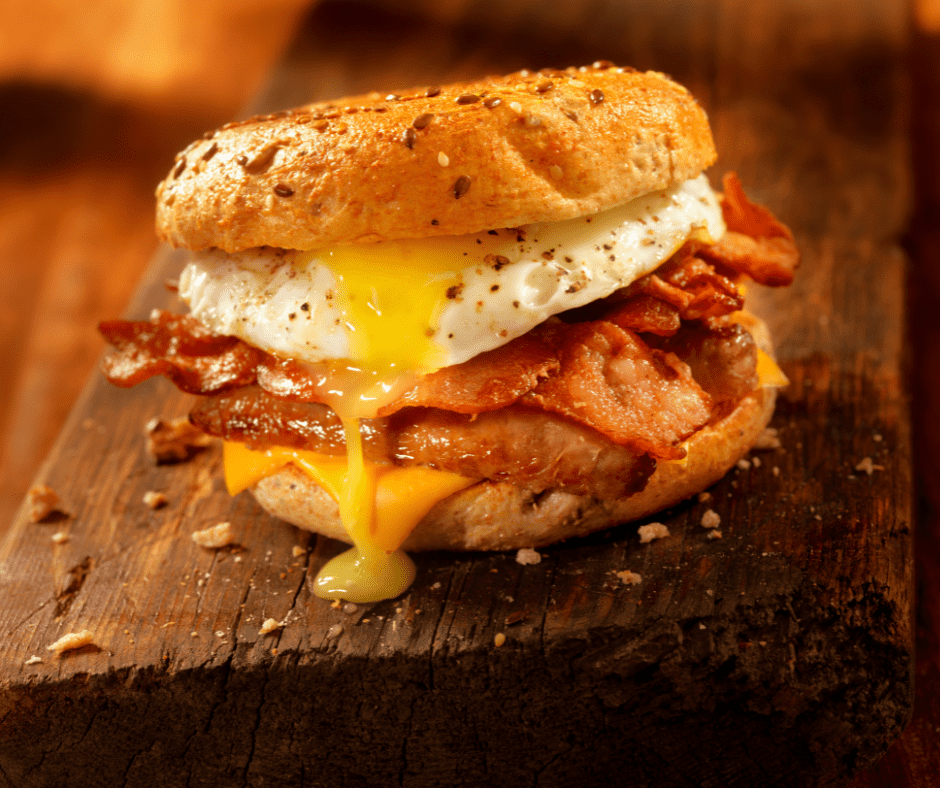 Air Fryer Homemade Breakfast Sandwiches — Looking for a quick and easy breakfast recipe? Look no further than the air fryer! These homemade breakfast sandwiches are simple and perfect for on-the-go. The air fryer gives them a crispy crust you won't find in a traditional oven. Ready to get started? Let's go!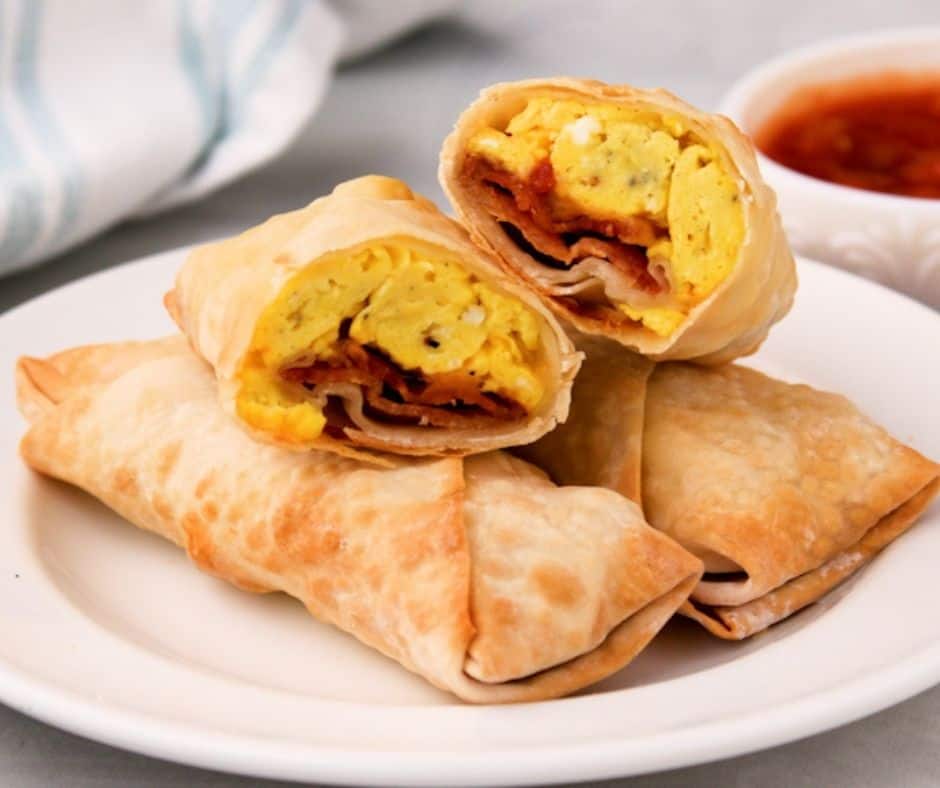 Air Fryer Breakfast Egg Rolls –Making breakfast egg rolls in an air fryer is a great way to use leftovers! These Air Fryer Breakfast Egg Rolls are delicious and easy, making the perfect quick meal. They only take about 15 minutes to cook, so you can start them the first morning while your coffee brews. The crispy texture of these egg rolls will win over any picky eaters!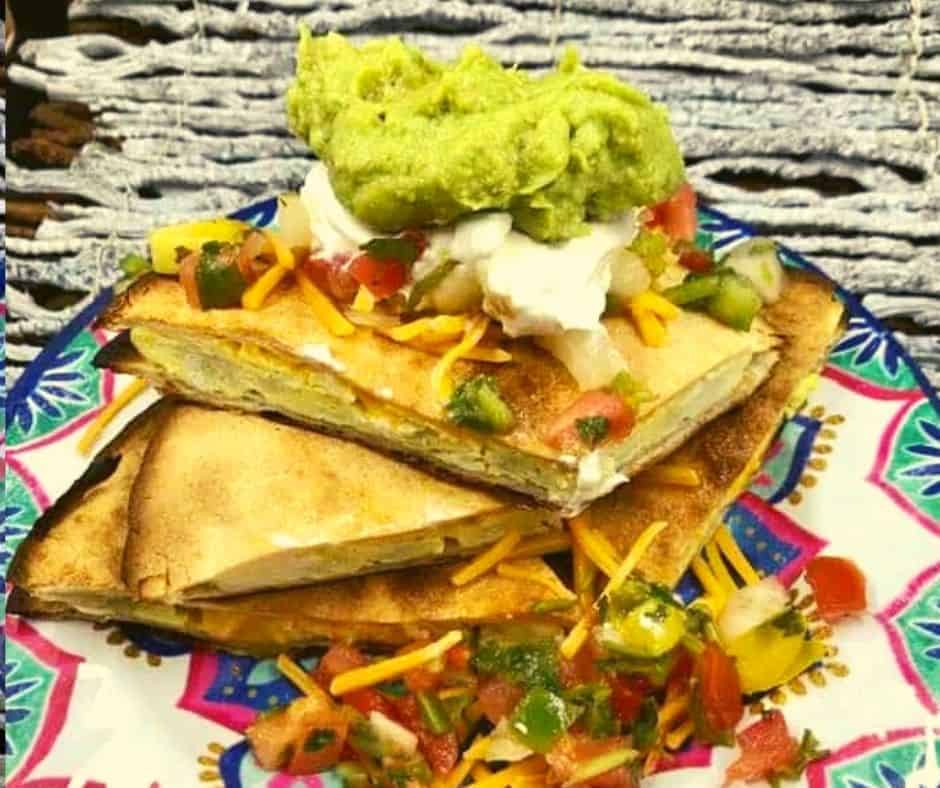 Air Fryer Breakfast Quesadilla is guaranteed to be one of your favorite Air Fryer Breakfasts. This is one of the easiest breakfasts you can make in minutes, and it's so good.
This is such a quick breakfast. My kids absolutely love these, and one of the best things is that you can fill them with anything you want. Today, I used scrambled eggs and cheddar cheese. But use whatever you have on hand. I was thinking of changing out next time to a Western Omelet.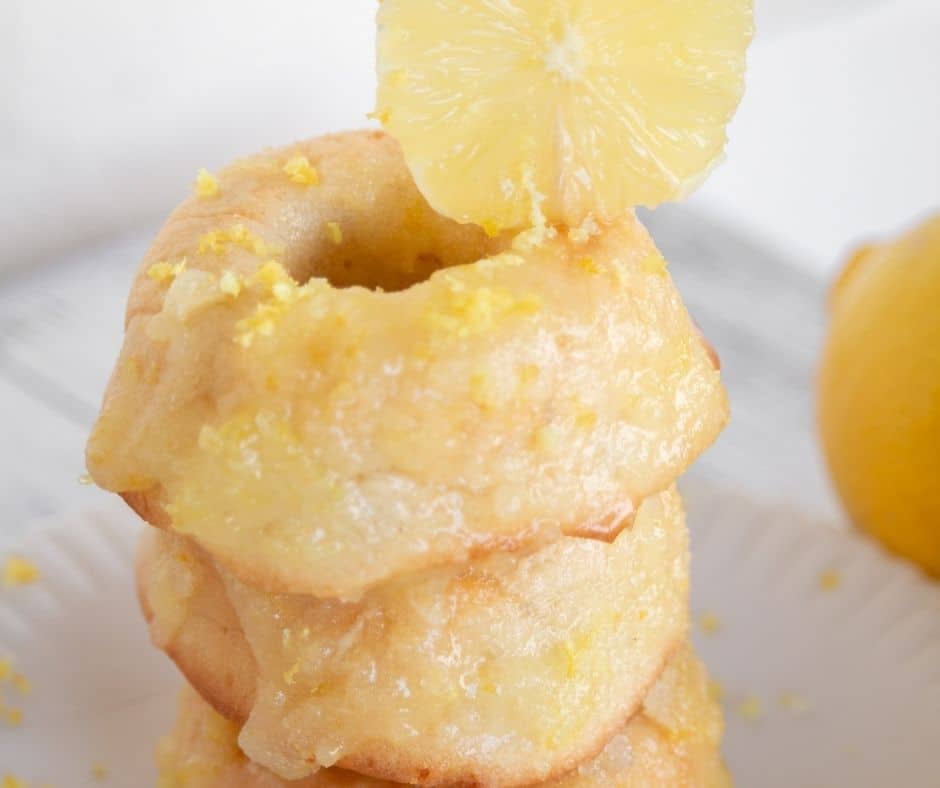 Air Fryer Lemon Donuts — Donuts are a breakfast staple in America. They're crispy on the outside and fluffy on the inside, but they usually require frying oil to achieve that perfect texture. Air fryers have become more prevalent recently, so I experimented with donut-making without any cooking oils! These air-fried lemon donuts are light, moist, and delicious!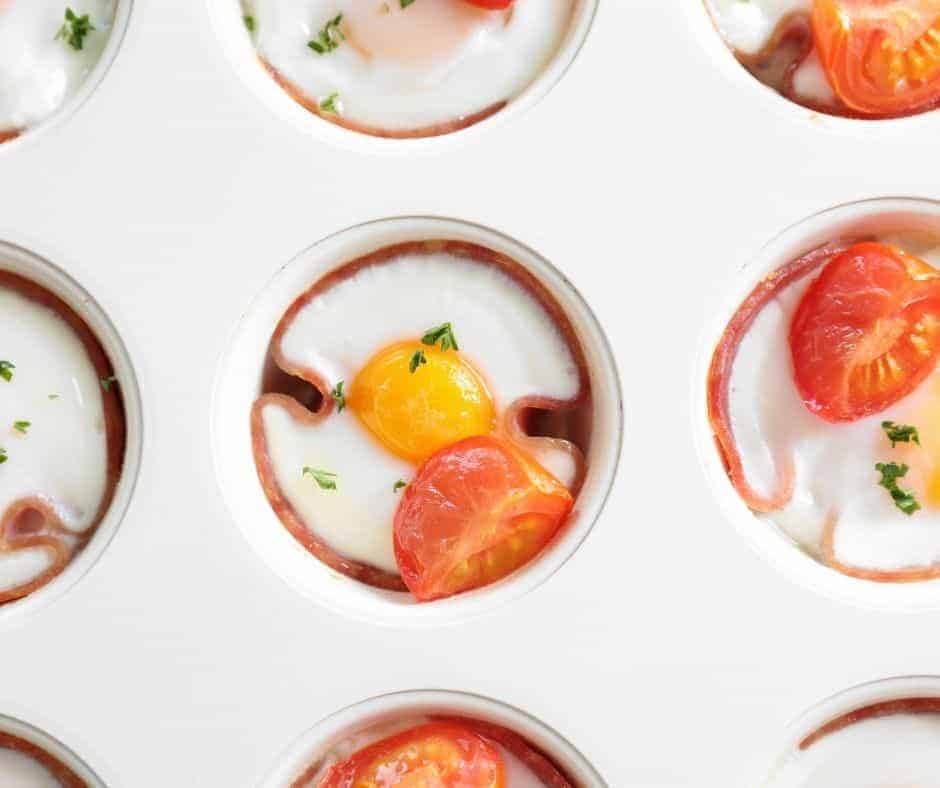 Air Fryer Ham and Egg Cups — Do you like eggs? Have you ever tried them in a cupcake form? There's good news for those who love breakfast and eating it on the go. This recipe will show you how to make egg cups with ham and cheese and tips for making your own variations!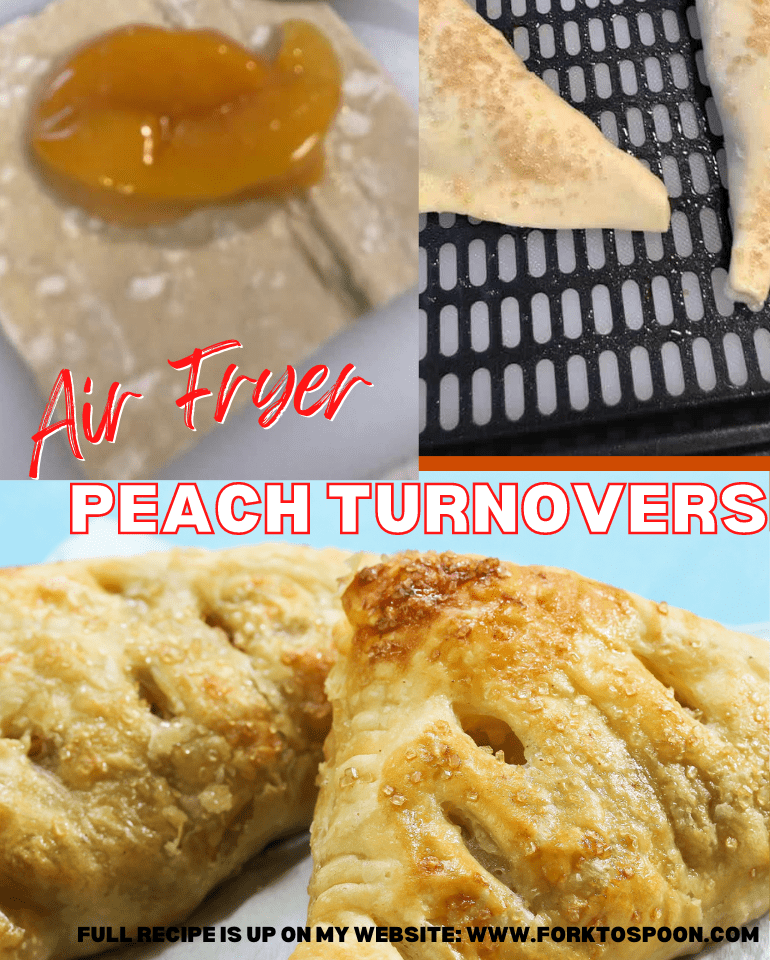 The sunny weather has begged me to get in the kitchen and create new recipes. The air fryer has been my go-to appliance lately; these peach turnovers are one of the recipes I've created. These turnovers are healthy, easy to make, and absolutely delicious! Plus, who doesn't love a good turnover?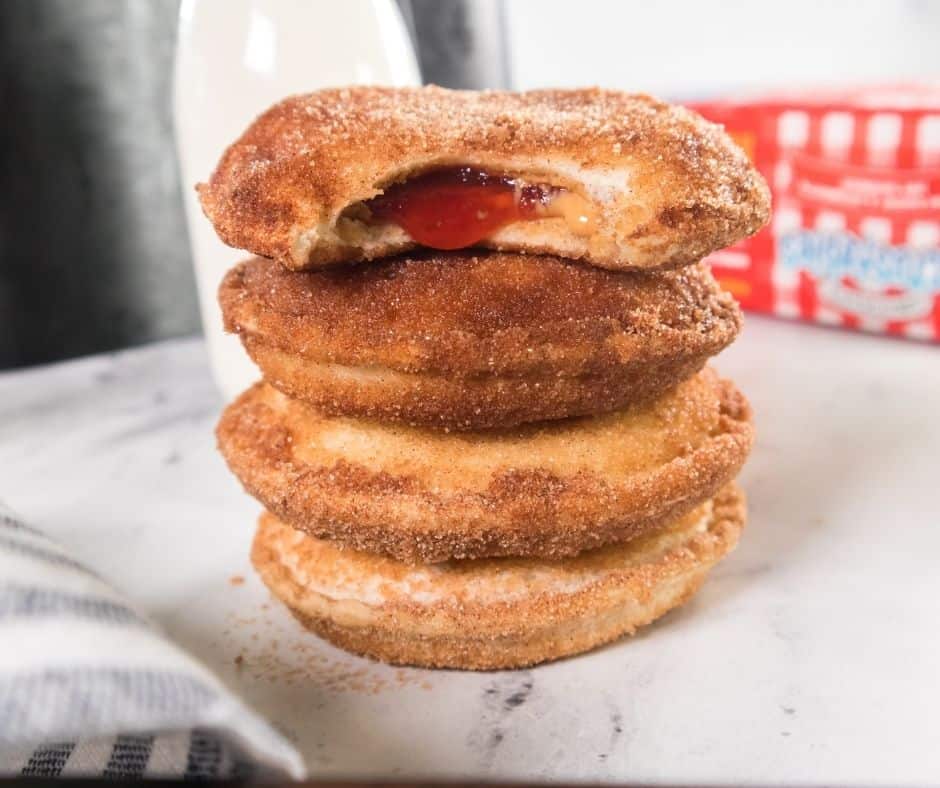 Air Fryer Uncrustable Donuts — Light and fluffy donuts are the perfect way to start your morning, but when you're in a rush or can't find a frying pan insight, an Air Fryer is the next best thing. With these easy instructions for making an Uncrustable donut in your air fryer, breakfast will be made before you know it!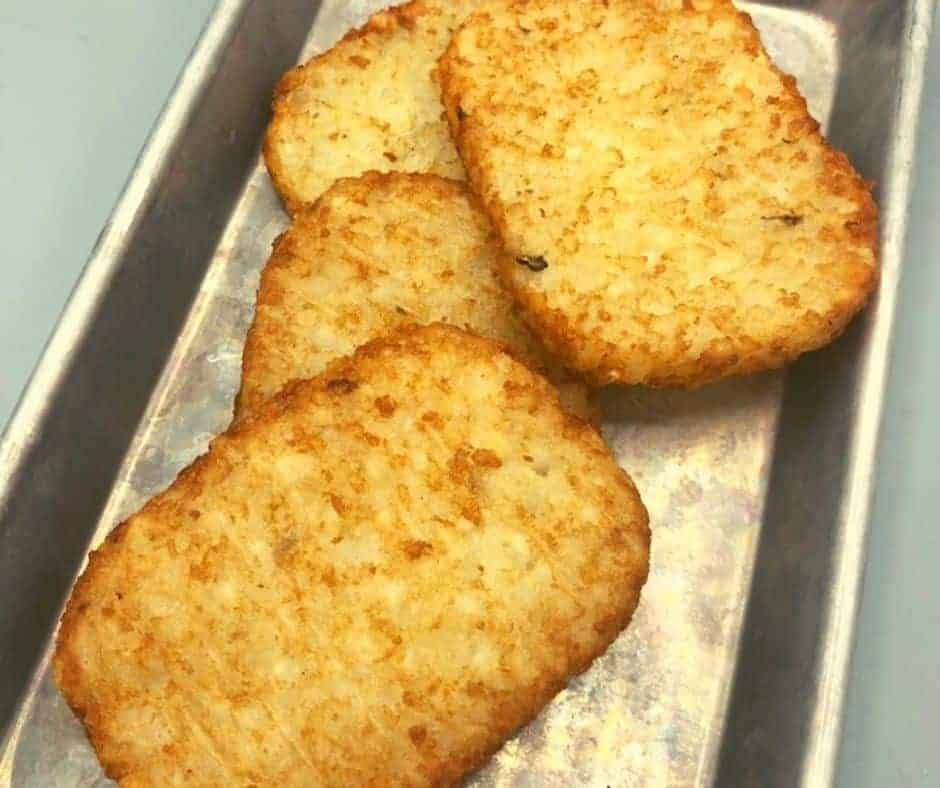 Hash Brown Patties in the air fryer are extra tasty! They have a perfectly crispy exterior and soft, tender potato flakes inside. These air fryer hashbrown patties are great for breakfast or as a side to all your favorite meals.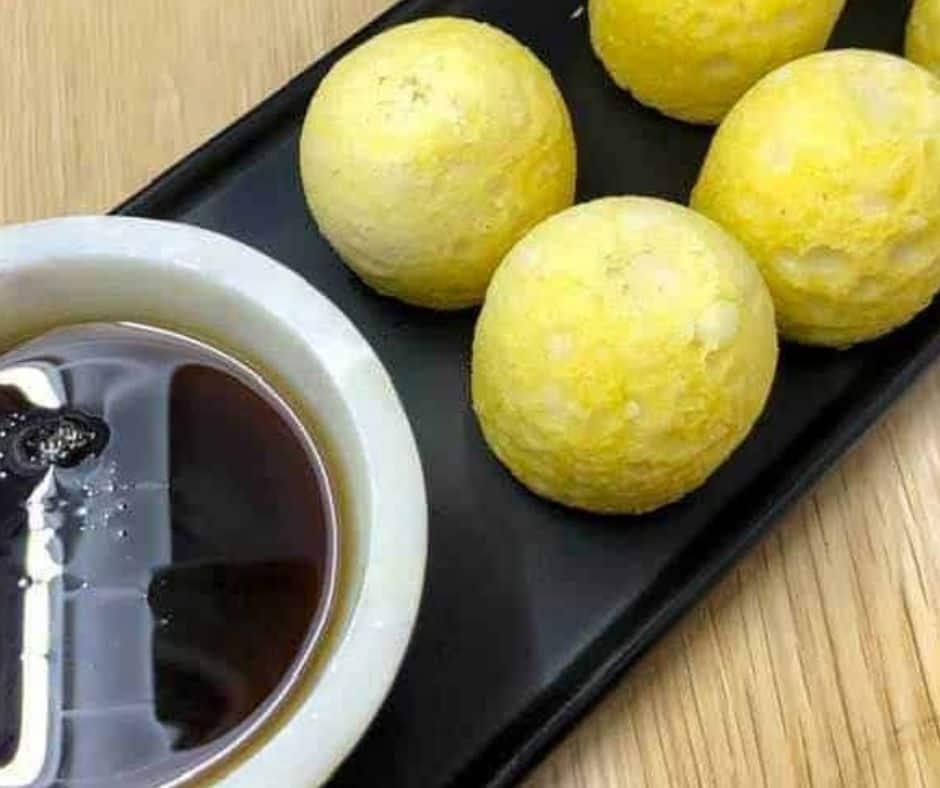 Ever wonder what the best pancake bites are? Try these Air Fryer Pancake Bites for a quick breakfast recipe. These fluffy pancakes are fried in the air fryer and topped with maple syrup, blueberries, bananas, or any other topping you can think of! They're easy to make and fun for kids.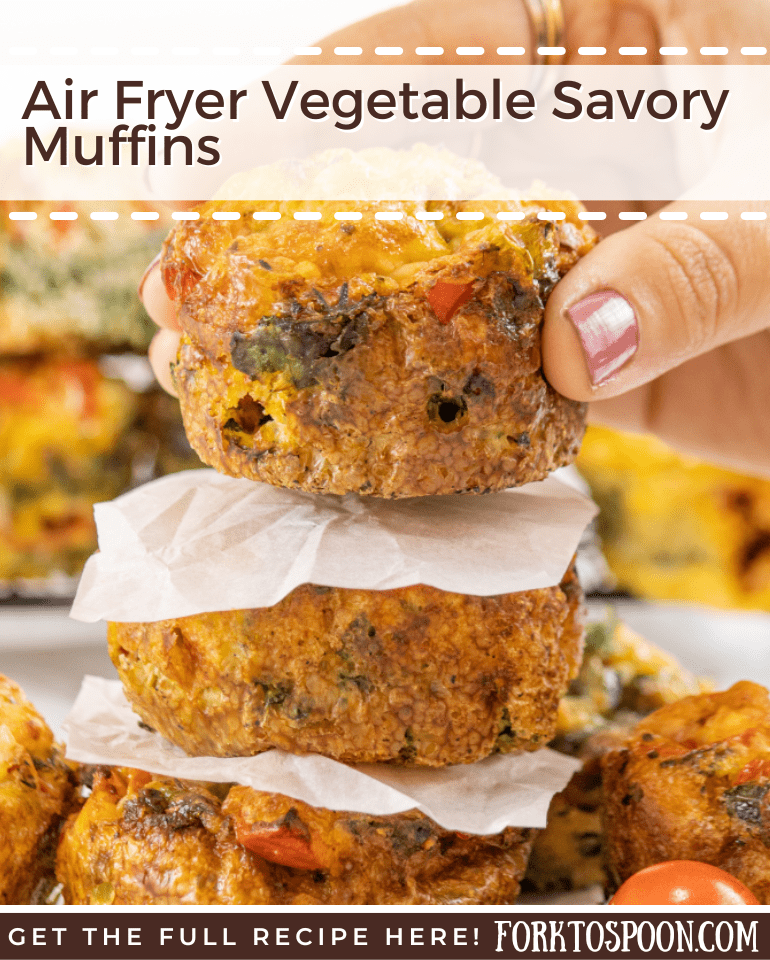 Air Fryer Vegetable Savory Muffins — Do you love air fryer recipes as much as I do? If so, you'll love these Air Fryer Vegetable Savoury Muffins! They are the perfect way to enjoy your vegetables, and they are so delicious. You're going to love them!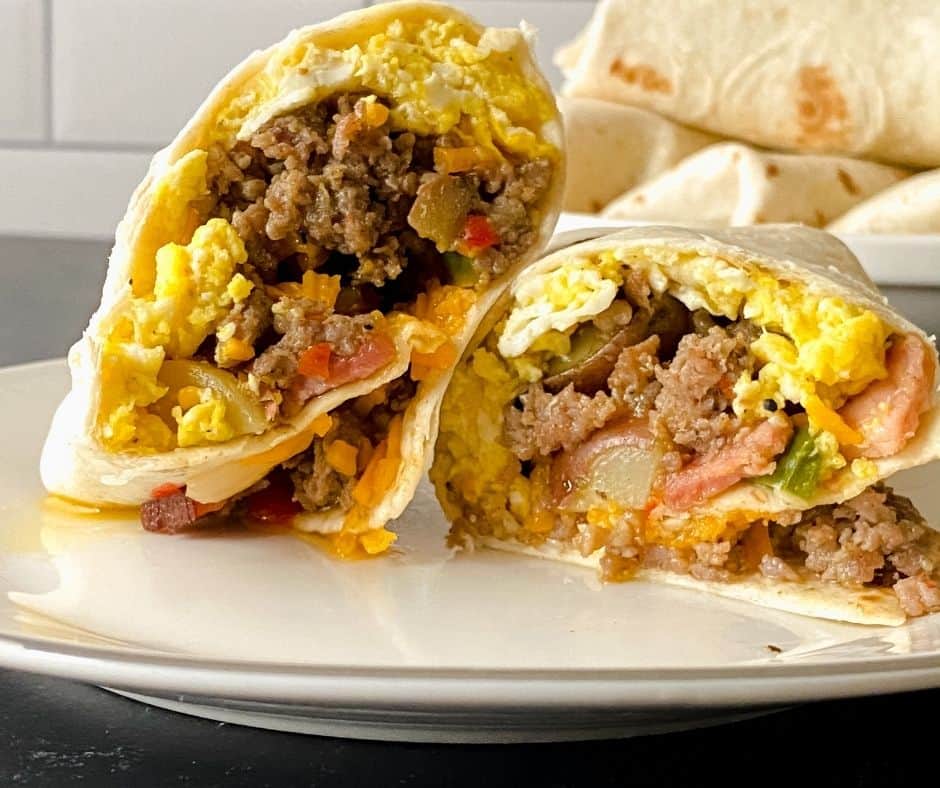 Air Fryer Breakfast Burritos — Breakfast is my favorite meal of the day. I love waking up to the smell of breakfast cooking in the kitchen, and if it's something delicious like these air fryer breakfast burritos, that makes it even better!
These are so easy to make, and they cook in your air fryer for about 20 minutes, which leaves you plenty of time to get ready before everyone starts showing up at your door asking what smells so good! You can also double or triple this recipe easily because it freezes well. I hope you enjoy them as much as our family does!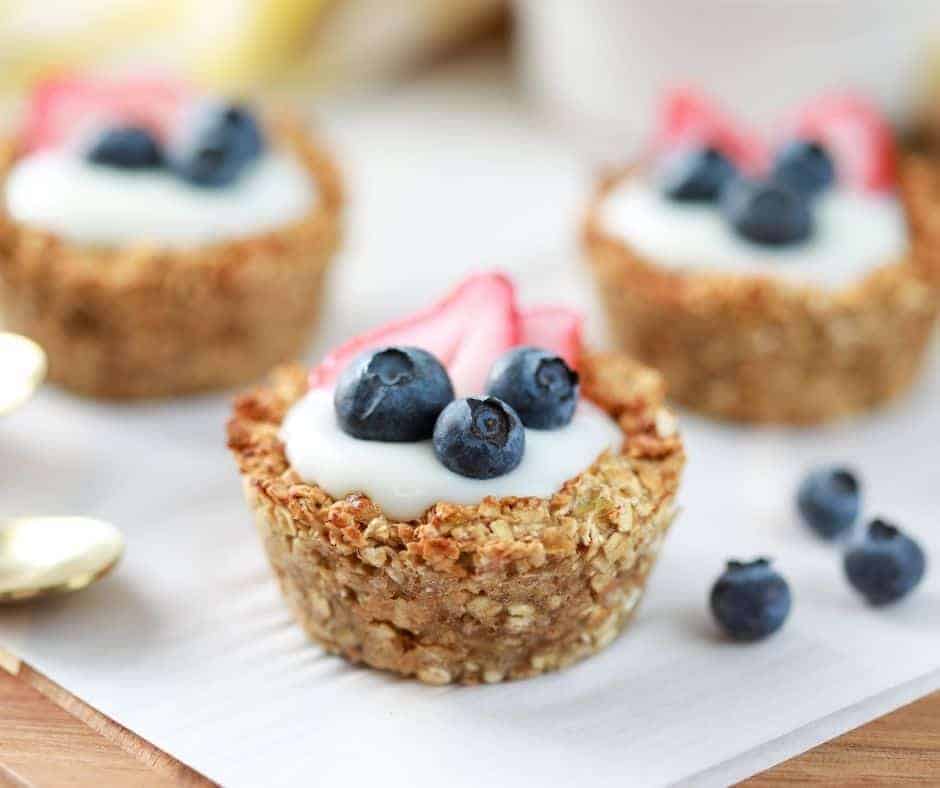 Air Fryer Oatmeal Bites — If you are looking for a quick and healthy breakfast or snack, air fryer oatmeal bites are the perfect solution! These little bites are easy to make, and they taste delicious. Plus, they are packed with fiber and protein, so they will keep you feeling energized all morning long. Give them a try today!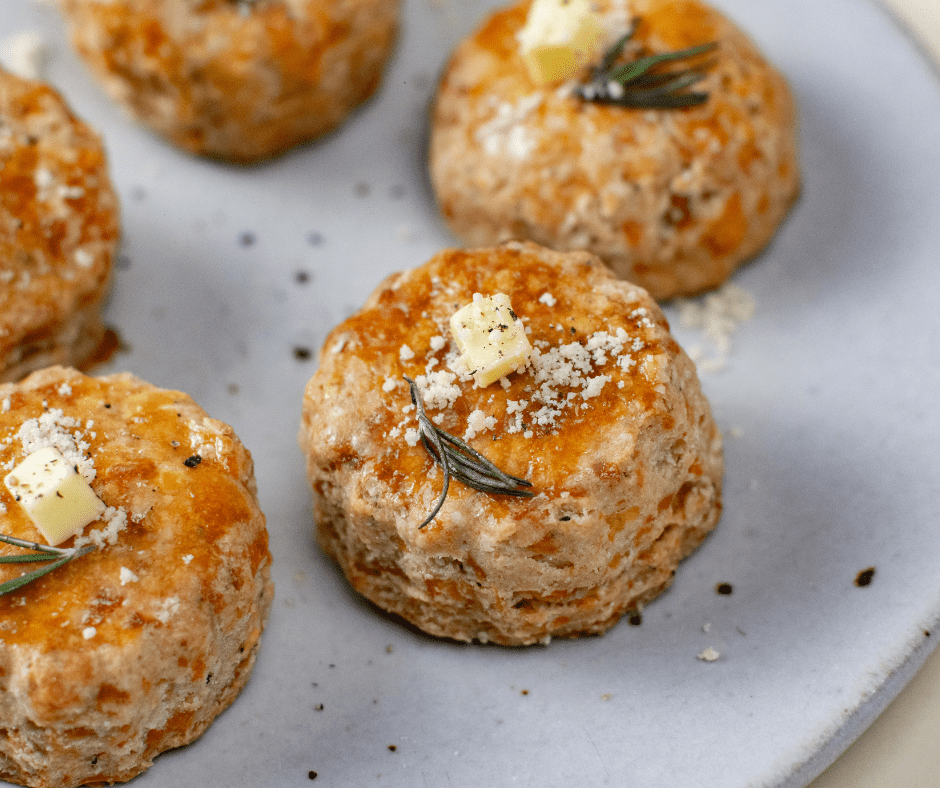 Looking for an easy and delicious appetizer or snack? These air fryer cheese scones are perfect! They are quick and easy to make, and they taste great. Plus, air frying is a healthy cooking option, so you can feel good about eating them. Enjoy!
Air Fryer Apple Pie Baked Oatmeal — Make Air Fryer Apple Pie Baked Oatmeal that is warm, sweet, and delicious. This easy recipe for baked oatmeal will have your family asking for seconds! It requires just 10 minutes of prep time before it goes into the oven to cook for an hour. The best part? You're only using one dish! That's right…no more dishes piling up in the sink. Just make this healthy breakfast treat tonight and enjoy it all week long!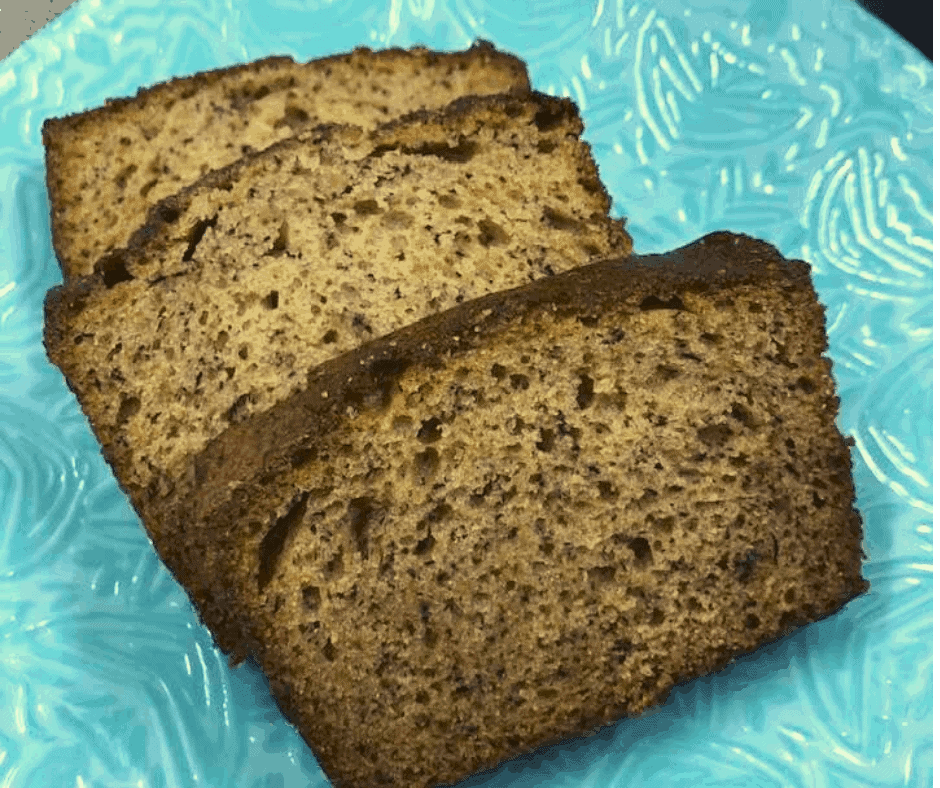 Air Fryer Spiced Banana Bread is great bread with loads of flavor. If you love Banana Bread, you will so love this bread.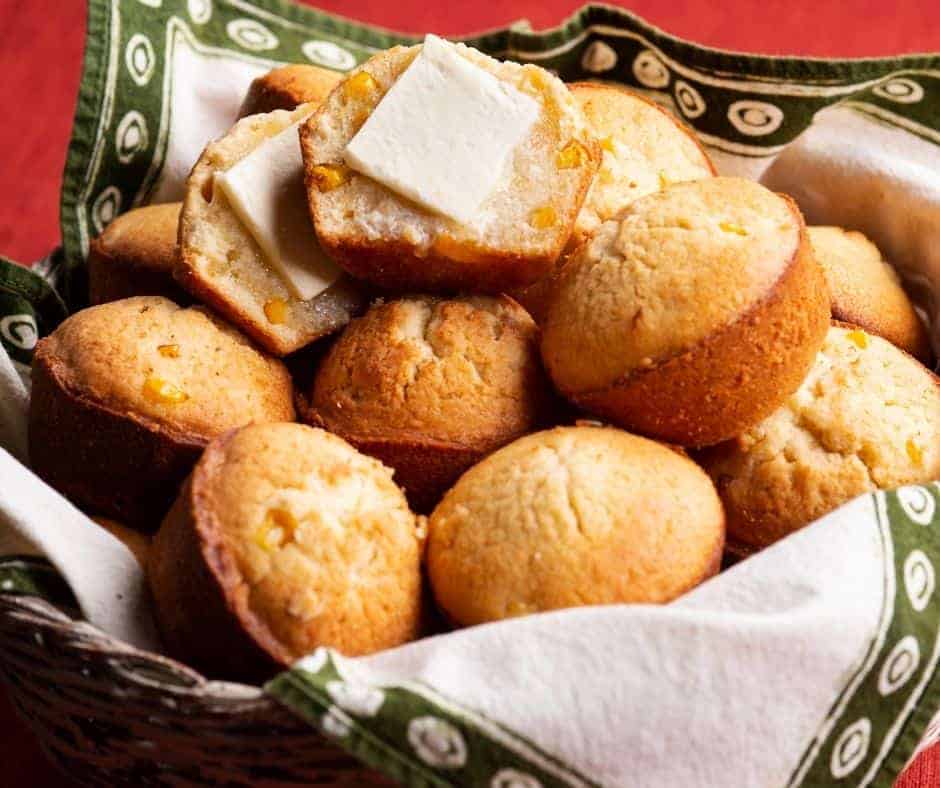 Cornbread Muffins in the Air Fryer are so easy to make — because who has time to wait for traditional recipes to bake up in the oven? Not me, especially during the holiday season. I love using my air fryer to make quick and easy corn muffins! They're so delicious that no one will ever know you didn't spend hours in the kitchen.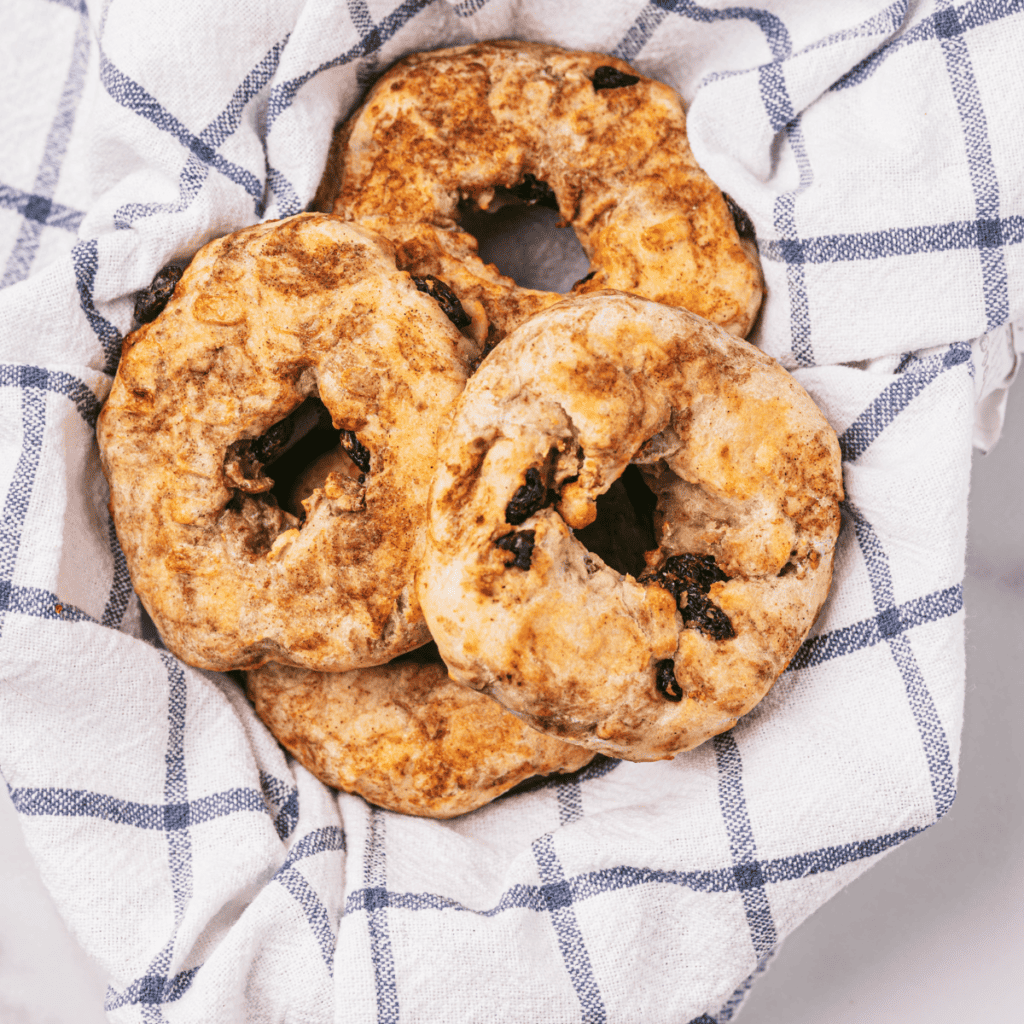 If you're looking for a delicious treat without spending too much time in the kitchen, this Air Fryer Dunkin Donuts Cinnamon Raisin Bagel recipe is perfect!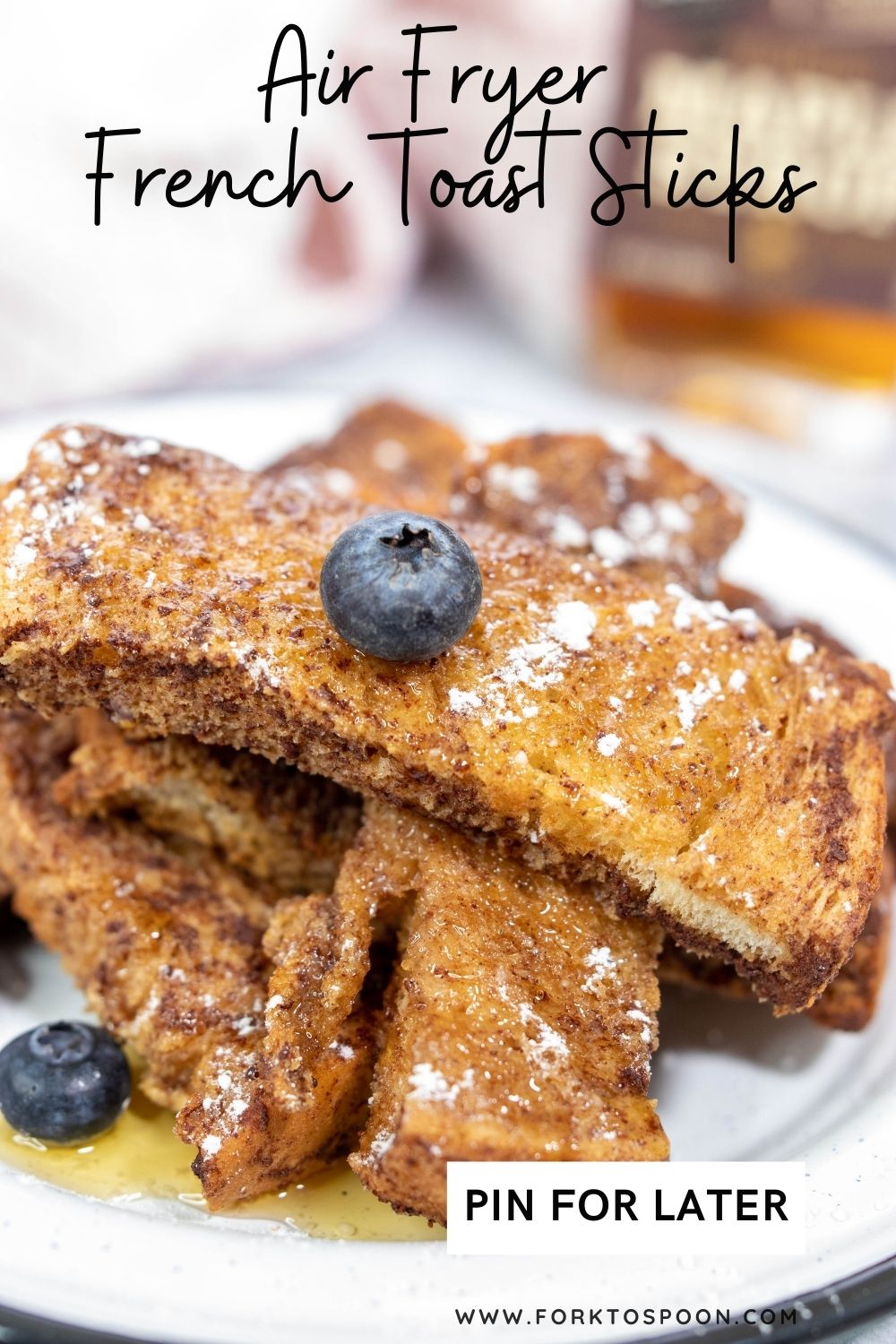 Do you want an easy, fast breakfast that'll please everyone? Look no further than these delicious Air Fryer Cinnamon French Toast Sticks!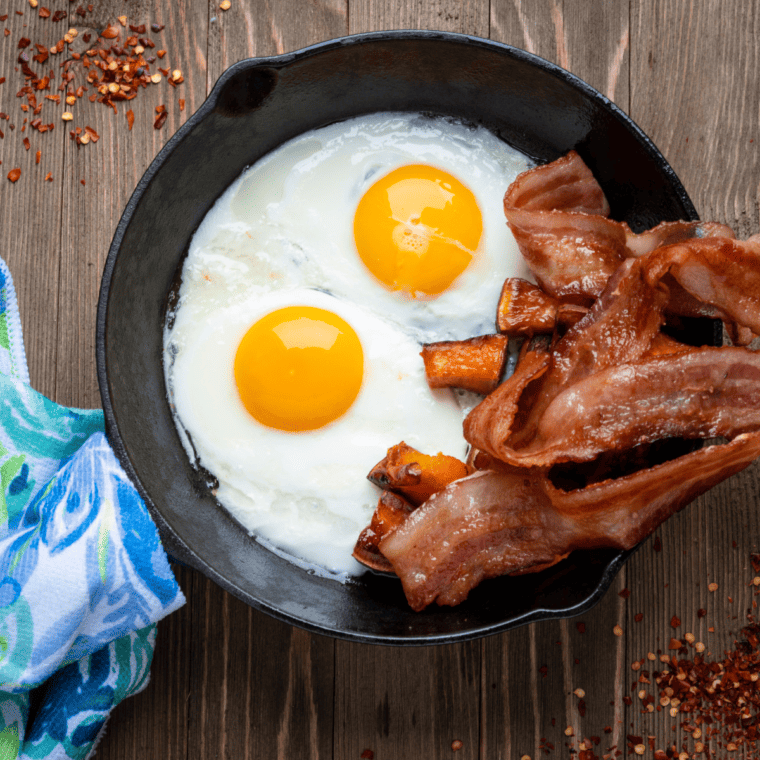 Can you put bacon in an air fryer? It's a question that we frequently get in the group, and I have to say, if you have not cooked bacon in the air fryer, you are missing out. The result of the air fryer is crispy bacon, which is some of the crispiest bacon you have ever eaten.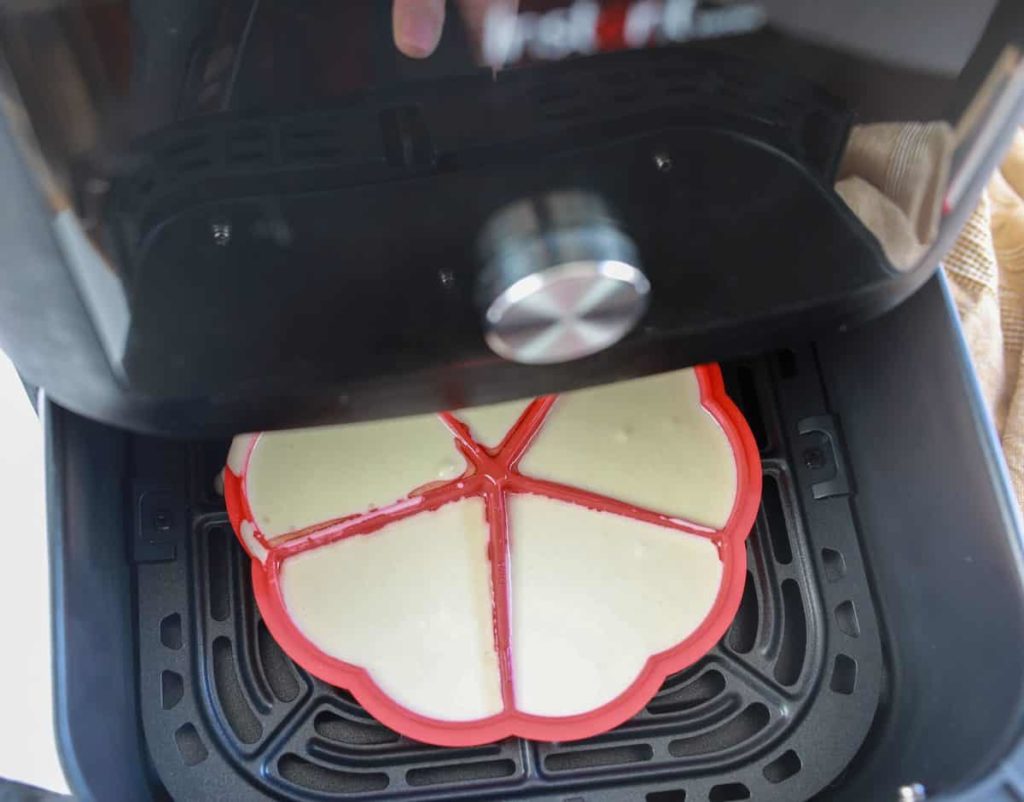 We're showing you how to make homemade waffles in the air fryer! Not only are they delicious, but they're also a lot healthier than their store-bought counterparts. Please keep reading for our tips and tricks on how to make the perfect air fryer waffles.
Don't Forget To Pin and Share!
Air Fryer Back to School Breakfast Recipes