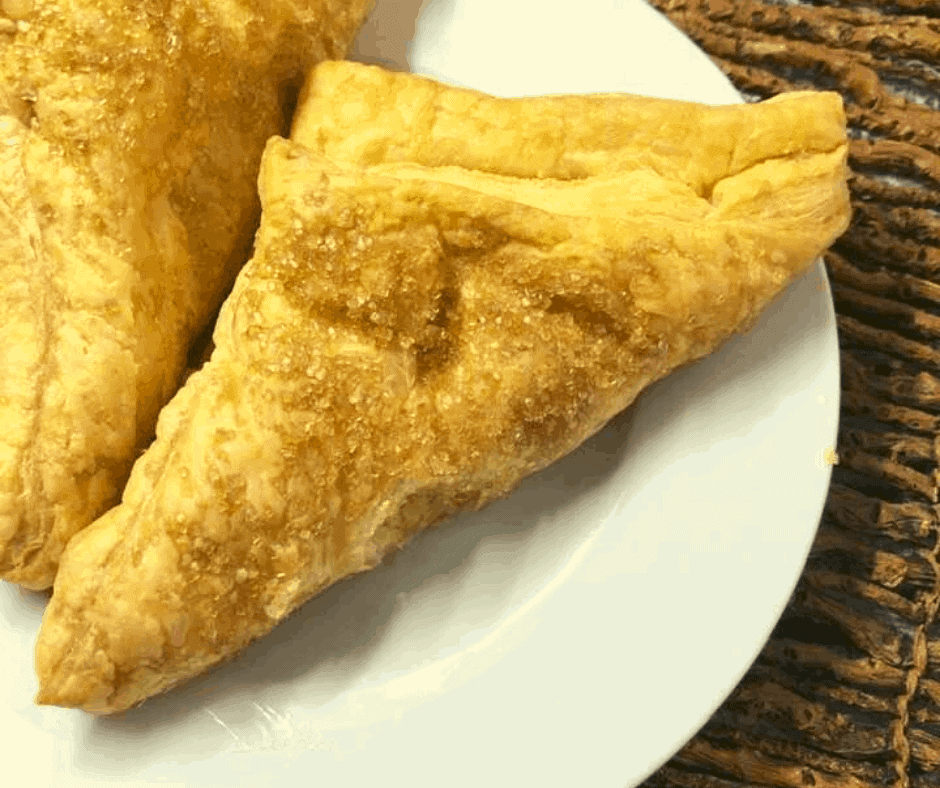 Who doesn't like hot pastry for breakfast, whether it be a donut or a Hot Air Fryer Peach Turnovers? They all go really well with coffee or hot chocolate. Especially in the fall. The entire house was smelling of peaches being roasted, this was a great breakfast.
If you have not tried homemade turnover, this is a great recipe to start with. Easy and Delicious. These are great treats for breakfast or even dessert
Now that my kids are home with me, I am able to try out a bunch of new baked goods on them, and this quickly became one of their favorites.
This could not be easier, so if you are a new air fryer user, this might be the perfect recipe for you to start with.
Here are Some Other Air Fryer Baking Recipes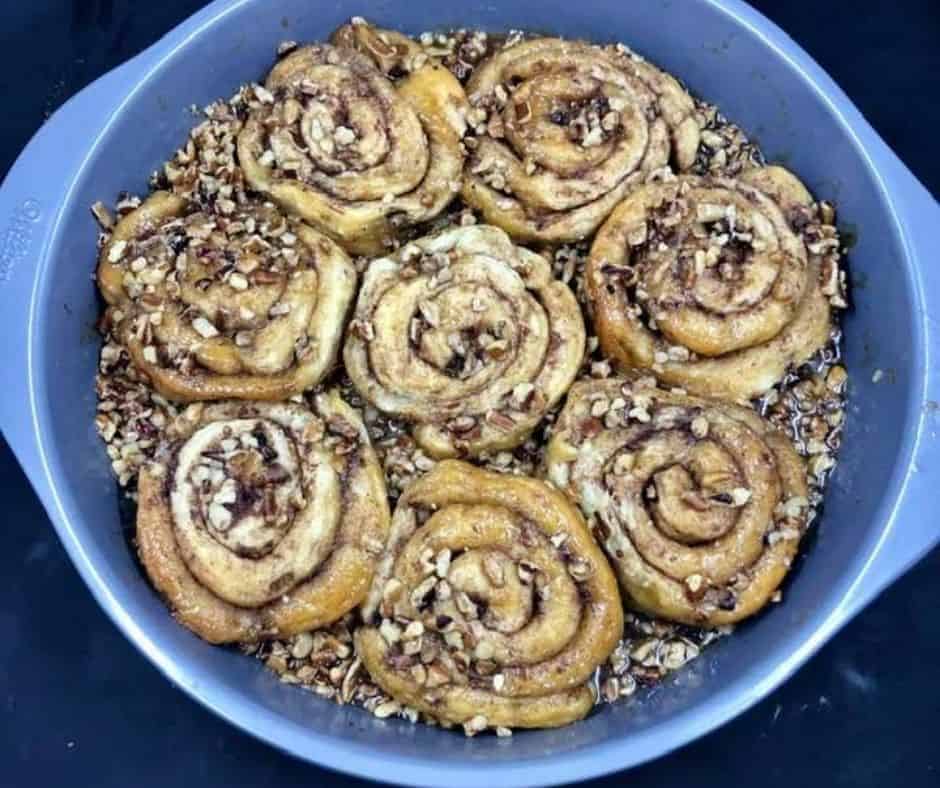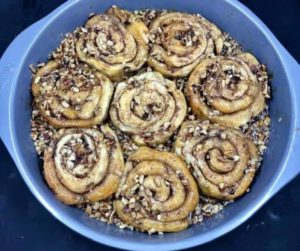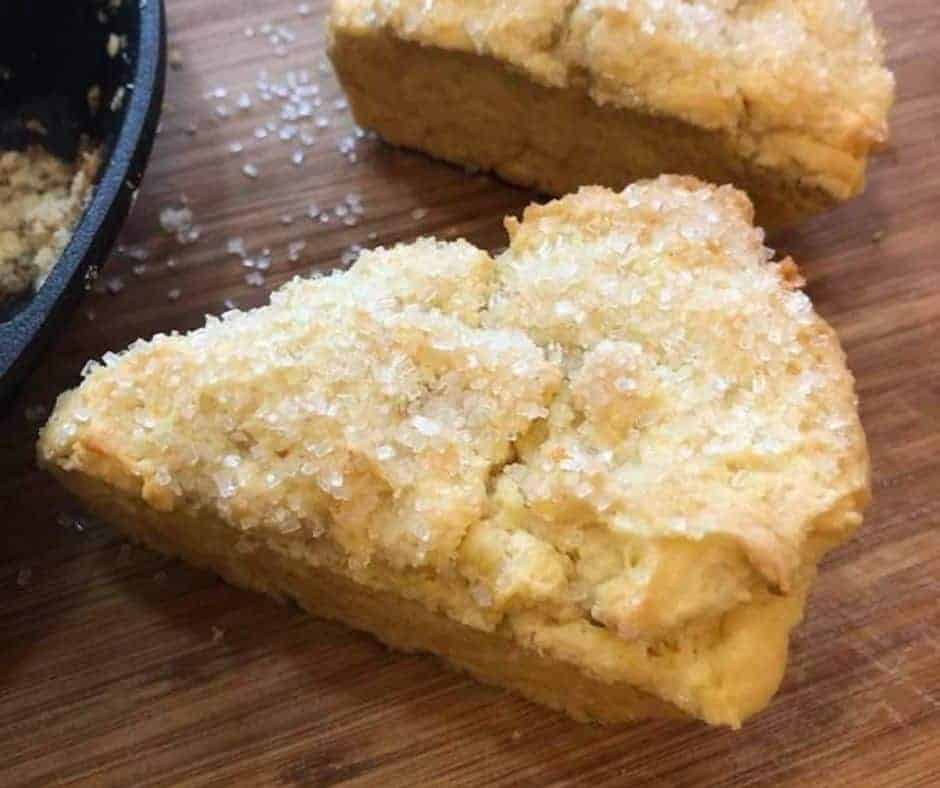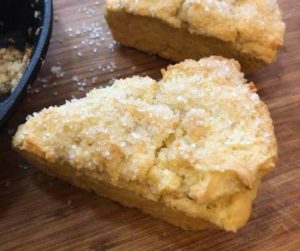 Ingredients Used:
Puff pastry
Peach Pie Filling
Olive oil spray
Sparkling Sugar
Here Are The Really Simple Instructions For Making These in Your Air Fryer-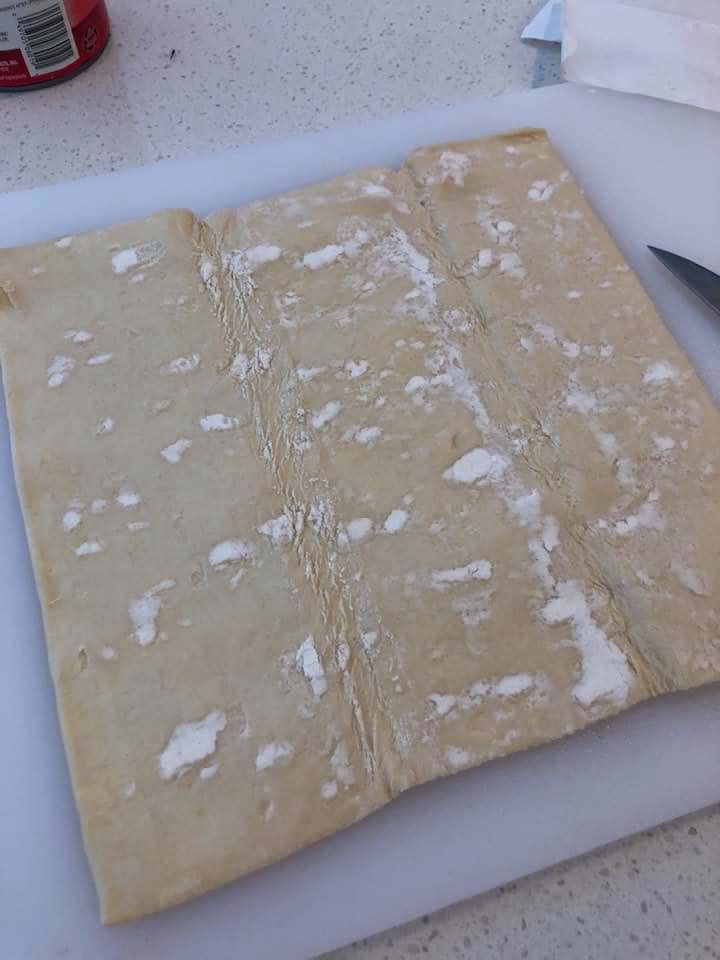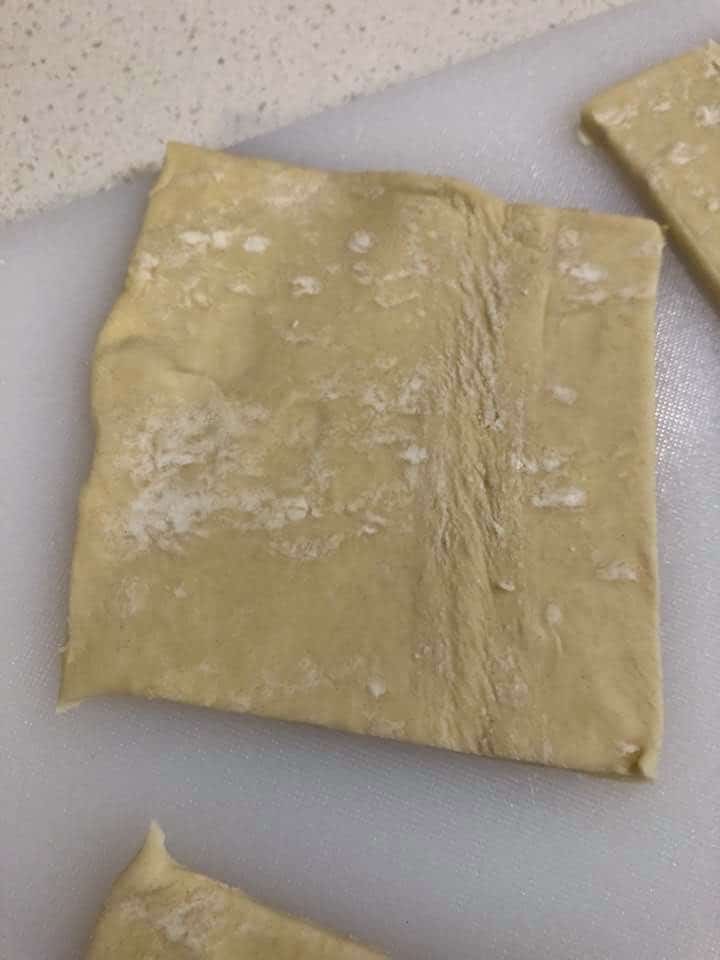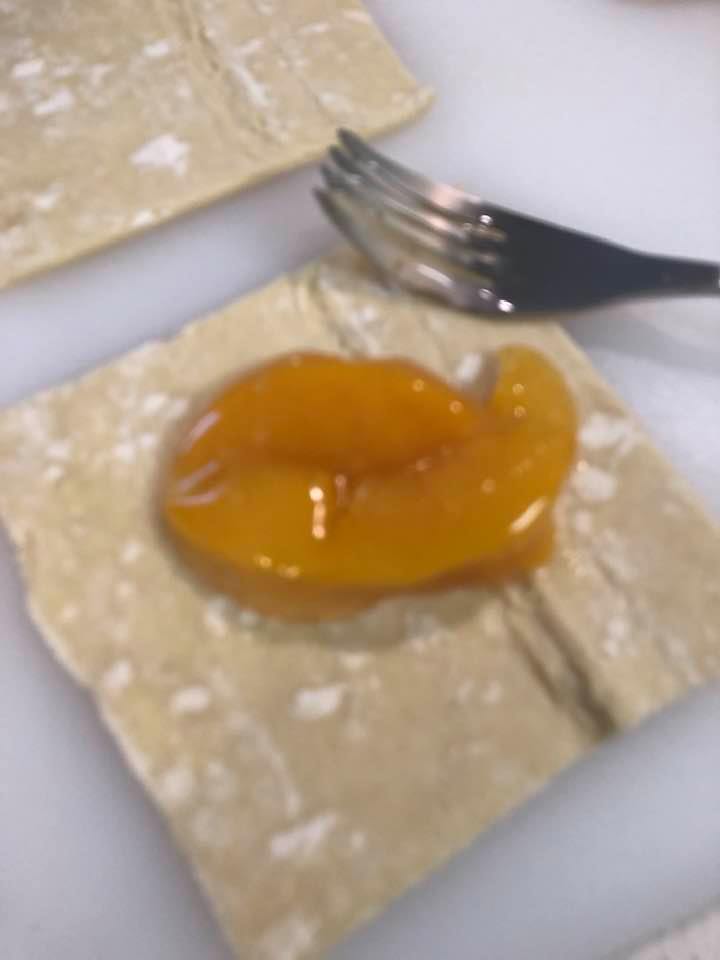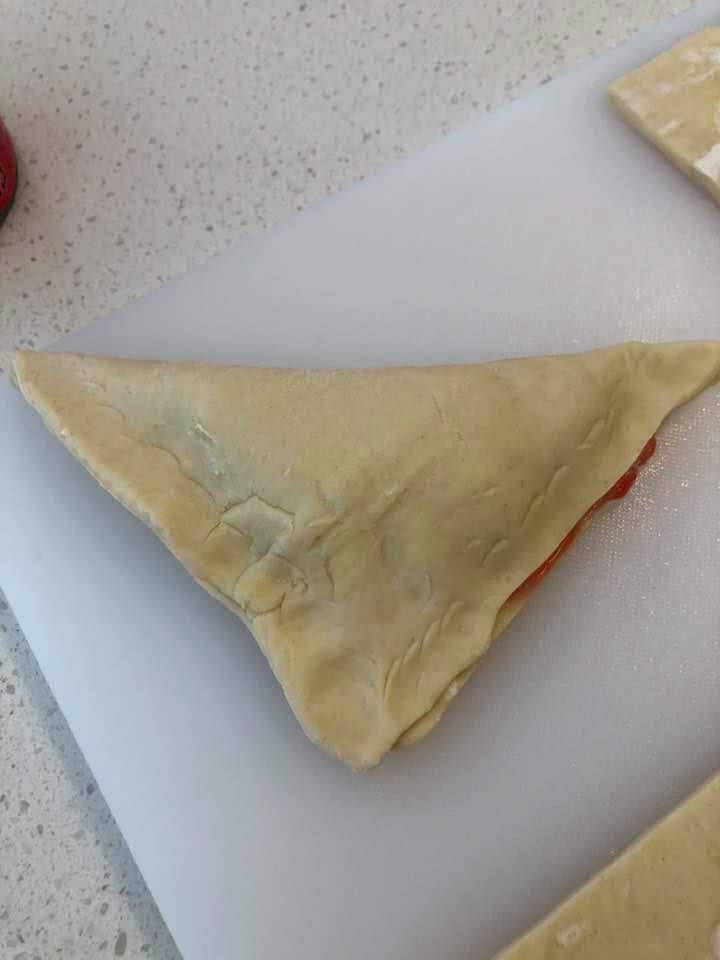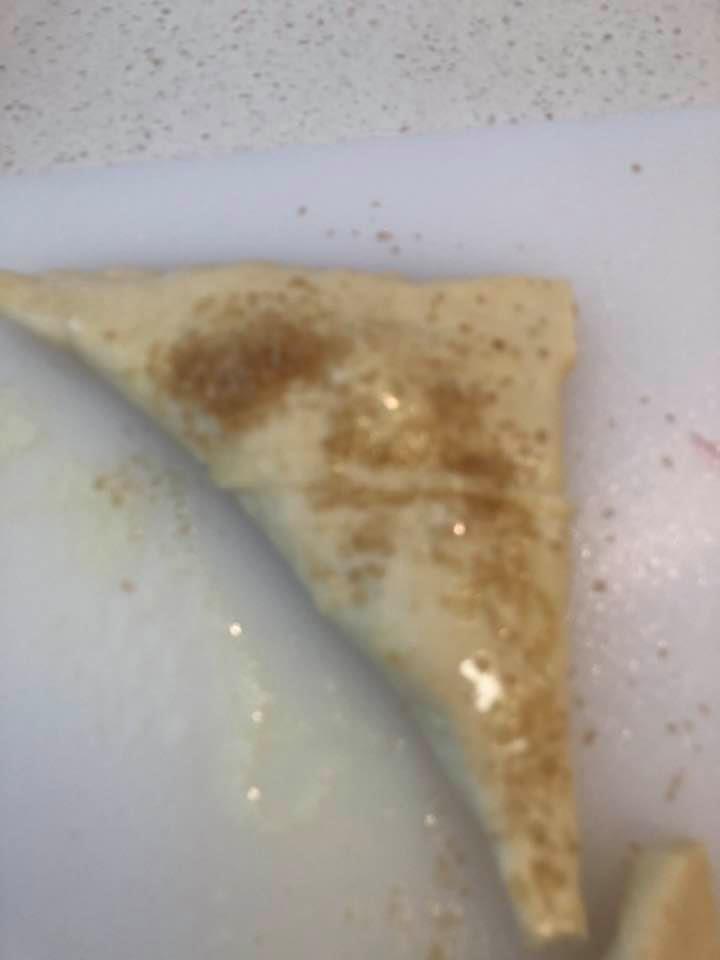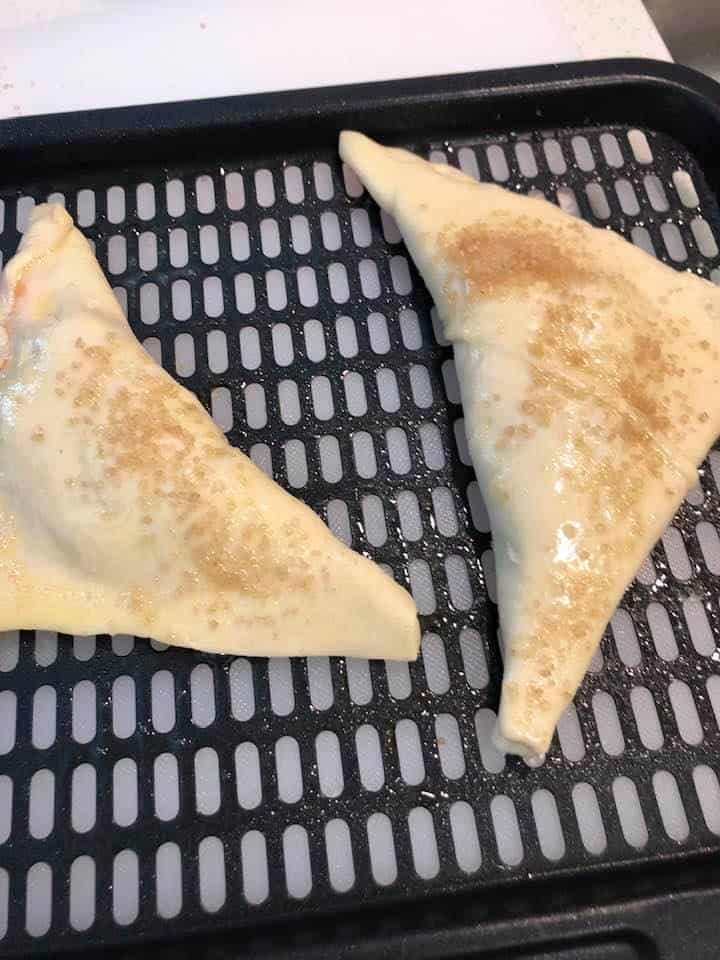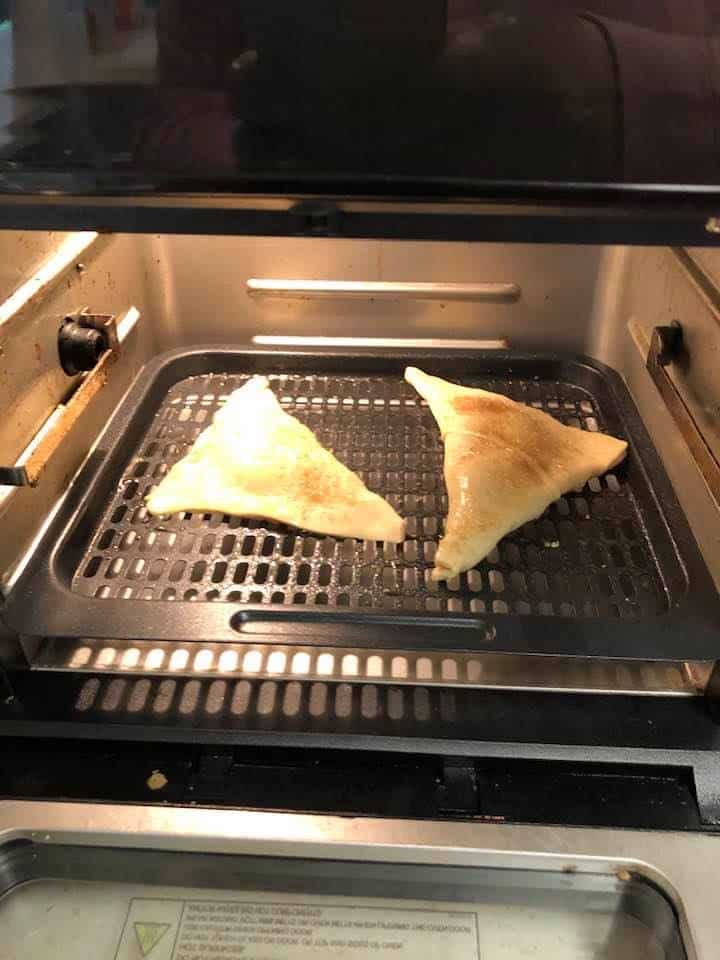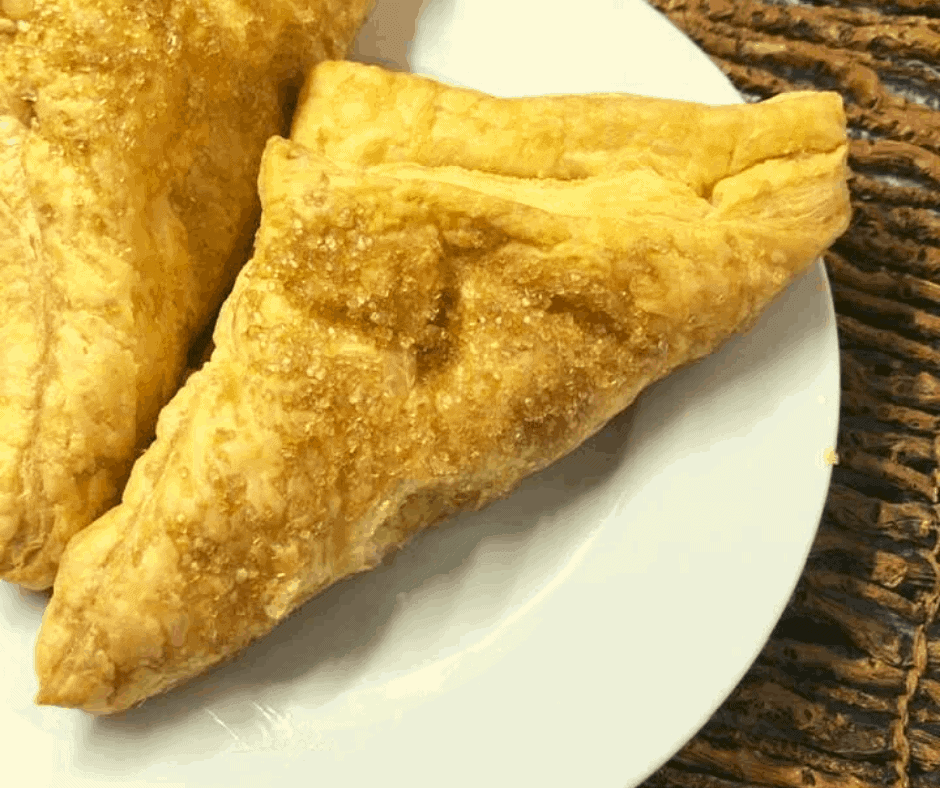 Some Common Questions About Making Air Fryer Peach Turnovers-
How To Use Frozen Puff Pastry:
Where Is it Located?
This is one of the most common questions, readers ask. It is in the freezer section of the grocery store. It is usually located near the frozen bread.
How Do You Defrost the Puff Pastry?
I usually leave it in the refrigerator overnight, if I know I am going to be using it, the next day. If you are in a rush, just leave it on the counter for about 30 to 40 minutes.
How Do You Store Peach Turnovers?
If you do not eat them in one sitting, they make a great breakfast for the next day or a dessert later in the day. Simply let them cool to room temperature and then place in an airtight container.  Place the container into the refrigerator.
Then when you are ready to eat, just heat the peach turnovers up in the air fryer, for about 3 to 4 minutes at 350 degrees F.
Can Peach Turnovers Be Frozen?
Yes, to freeze them, simply let them cool to room temperature. Then place them on a baking sheet, single-layered. And place the tray into the freezer, let them individually freeze. Then take them out of the freezer and place them in a Ziploc Bag. They should freeze for about a month.
To reheat, reheat them from frozen for about 5-7 minutes at 380 degrees F, in the air fryer.
Some Helpful Products, Used in Making Air Fryer Peach Turnovers, Affiliate links included:
Do Not Forget To Pin, For Later, Air Fryer Peach Turnovers-