Instant Pot Blueberry Jam — Do you love blueberry jam but don't want to spend all day in the kitchen? Well, with an instant pot, you can make delicious blueberry jam in a snap! This recipe is simple and easy to follow, and best of all, it yields a delicious product that will impress your friends and family. So why not give it a try today? You won't be disappointed..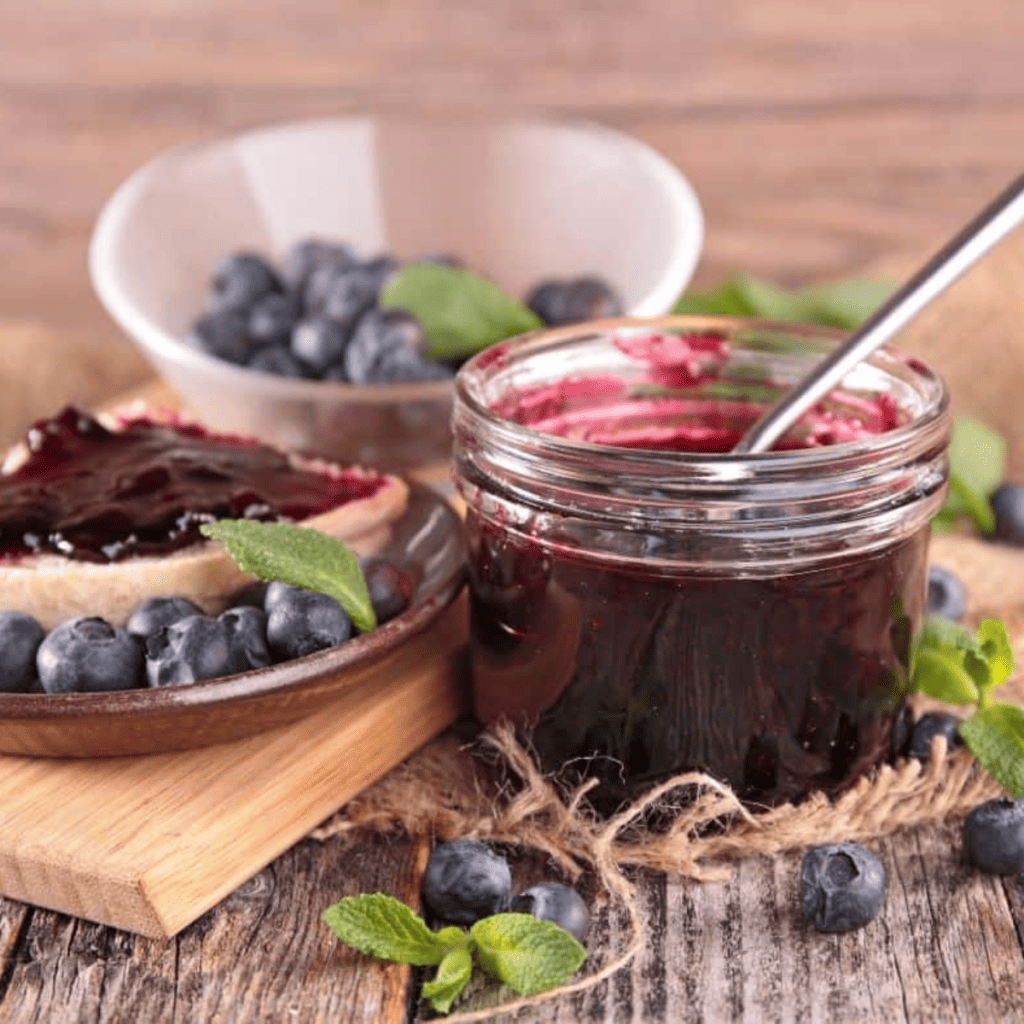 This is an amazing treat; my kids loved it. Today I am giving your my recipe for Instant Pot Homemade Blueberry Jam. This is a great way to make homemade jam in mere minutes. If you have never made your own jams, this is a great recipe to start with; this is a simple recipe.
Being from Boston, my family loves blueberries; we used to go to Maine and pick them up. And if you haven't been to Maine, trust me, it's Lobster and Blueberries all over the place. I wonder if I could combine the two for an amazing recipe. (I'll have to put that on my to-do list.
Today's it's all about Instant Pot Blueberry Jam (or preserves). My kids love them. But I don't use pectin in our house due to some allergies. So, I have been making and canning preserves for about 15 years, which is the EASIEST way I have found.
I have been working on using my Instant Pot for about 6 months. Some people say I have an obsession; I only own 4. So, I think it is not an obsession yet. I have several amazing recipes that I have been sharing on my blog, Fork To Spoon. The pressure cooker is the perfect way to make homemade blueberry jam.
Can You Make Jam In The Instant Pot?
The Instant Pot is a magical appliance that can do just about anything. So, of course, the question arises: can you make jam in the Instant Pot? The answer is yes! Jamming in the Instant Pot is easy and results in a delicious, preservative-free spread. Keep reading to learn how to make Instant Pot jam!
Why Make Blueberry Jam In The Instant Pot?
The Instant Pot is all the rage these days. People are obsessed with this appliance because it cooks food quickly and easily. So, you may wonder, why make blueberry jam in the Instant Pot?
Well, there are a few reasons. First, the Instant Pot is a pressure cooker that significantly speeds up the cooking process. Second, the pot creates a vacuum seal that helps to retain moisture and flavor. And finally, since the pot is electric, there is no need to watch over it or adjust the heat – you can just set it and walk away! So if you're looking for an easy way to make blueberry jam, the Instant Pot is your best bet.
Easy Blueberry Jam Recipe
If you are a fan of blueberry jam, then you will love this instant pot blueberry jam recipe. The best part is that it only takes five minutes to make! This recipe is perfect for those who want to make their own jam without all the fuss. Plus, it makes a great gift for friends and family. So, what are you waiting for? Try out this delicious recipe today!
Ingredient Blueberry Jam
The Instant Pot is a pressure cooker that has taken the world by storm! Not only does it function as a pressure cooker, but it also serves as a slow cooker, rice cooker, and steamer. This appliance can cook all sorts of meals, including delicious blueberry jam. Here are the following ingredients you'll need to make your own Instant Pot blueberry jam:
Remember the details and step-by-step directions below in the printable recipe card.
Blueberries: You can use fresh fruit or frozen; fresh berries work best
Granulated Sugar:
Lemon Juice: Use fresh lemon juice or a bottle of lemon juice; you can also add lemon zest.
Cornstarch Sluffy: For thicker jam, you can also use fruit pectin
How To Make Instant Pot Blueberry Jam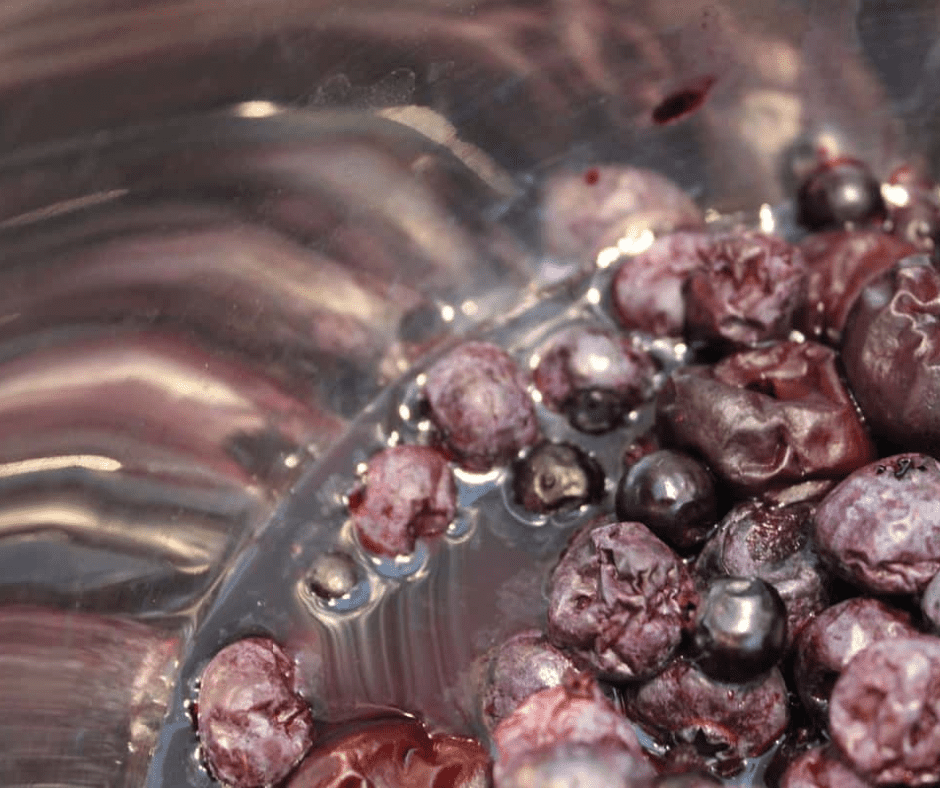 Step One: Add the blueberries to the Instant Pot or pressure cooker.
The first thing, add the thawed blueberries to the Instant Pot. If you are using fresh blueberries, add them in; if you are using frozen blueberries, let the blueberry thaw to room temperature.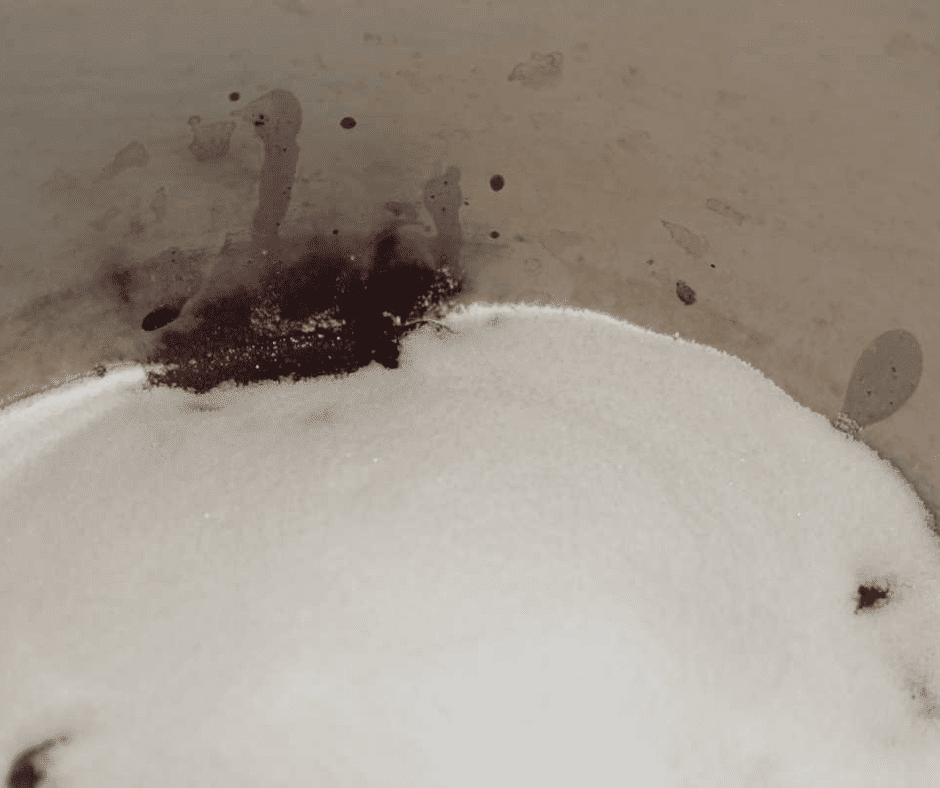 Step Two: Add the Sugar and Lemon Juice
Then add the sugar and lemon juice on top of the blueberries. And Mix well.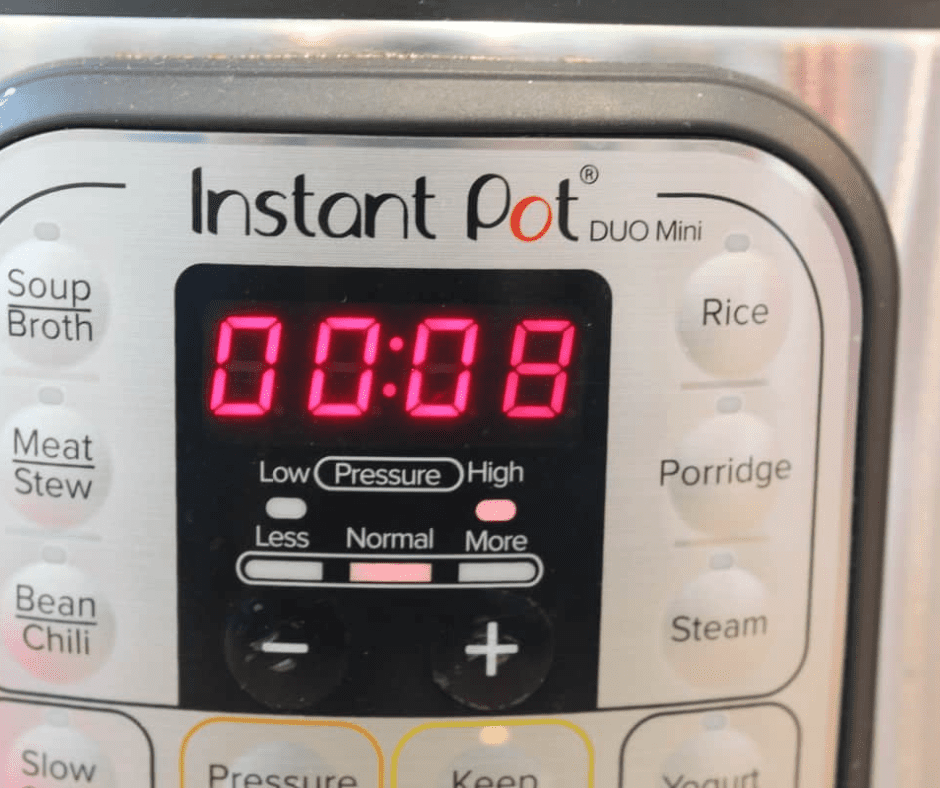 Step Three: Pressure Settings To Use
Set the manual high pressure and cook time to 8 minutes. Then let it naturally pressure release when the remaining pressure is. Release, open the lid, and then stir.
To make a smoother jam, You can use a potato masher to smash the blueberries once the jam cools.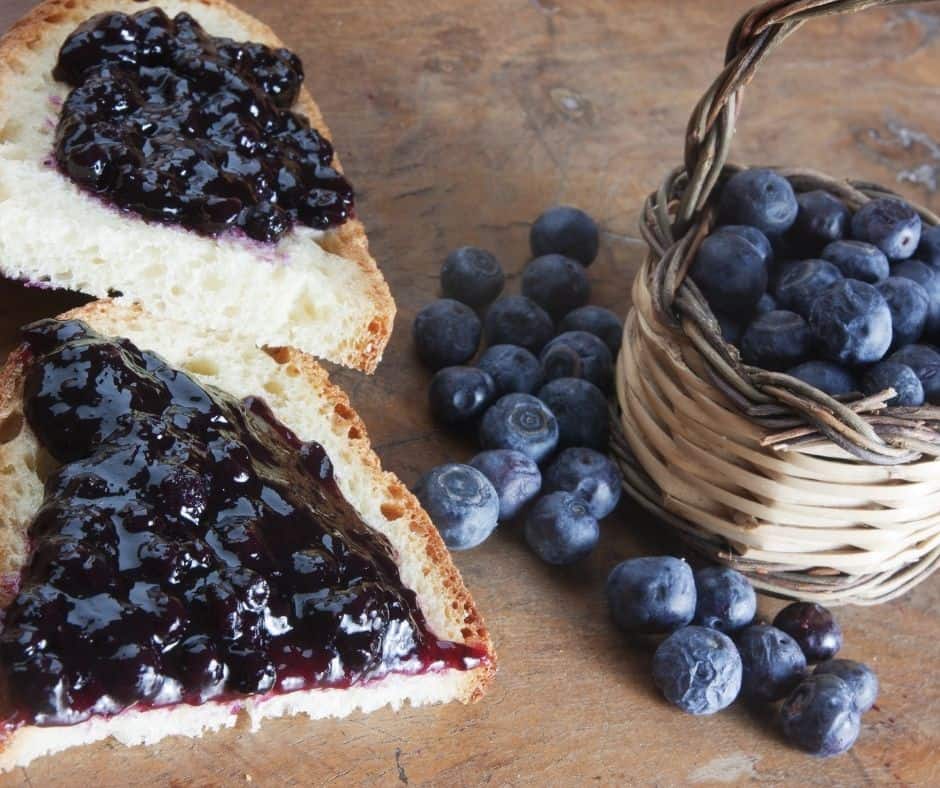 Pro Tips For Making Instant Pot Blueberry Jam
Here are some pro tips to help you make delicious Instant Pot Blueberry Jam:
Choose Ripe Blueberries: Opt for ripe and fresh blueberries for the best flavor. Ripe blueberries are sweeter and more intense, resulting in a better-tasting jam.

Use Pectin for Thicker Jam: To achieve a thicker consistency, consider using pectin in your blueberry jam. Pectin helps the jam set and gives it a more gel-like texture.

Mash Blueberries Gradually: While cooking the blueberries, use a potato masher or a fork to mash them gradually. This allows you to control the texture and keep some whole blueberries for added texture.

Adjust Sweetness to Taste: Taste the jam as it cooks and adjust the sweetness according to your preference. You can add more sugar or sweetener or reduce it if you prefer a less sweet jam.

Add a Splash of Lemon Juice: A small amount of lemon juice can enhance the natural flavors of the blueberries and add a subtle tang to the jam. It also helps with the jam's preservation.

Use Natural Release: When using the Instant Pot, opt for the natural release method after cooking the jam. This allows the pressure to release slowly, preventing the jam from splattering and making it easier to handle.

Sterilize Jars: Before filling the jars with the jam, sterilize them properly. Sterilizing the jars helps prevent contamination and ensures the jam stays fresh longer.

Store Correctly: Once the jam is prepared and jarred, store it in the refrigerator or follow proper canning procedures to preserve it for longer shelf life.

Experiment with Flavors: Don't hesitate to experiment with additional flavors to complement the blueberries. For a unique twist, you can add a splash of vanilla extract, cinnamon, or even a hint of lavender.

Label and Date: Remember to label the jars with the date of preparation to keep track of the freshness. Homemade jams are best consumed within a few months for the best flavor.
By following these pro tips, you'll be well-equipped to make a delectable batch of Instant Pot Blueberry Jam that's bursting with natural flavors and perfect for spreading on toast, pancakes, or enjoying with your favorite treats!
How To Make Blueberry Jam Recipe With Frozen Blueberries
You can use the recipe below to make Instant POt Jam with frozen berries.
FAQ's
How To Make Blueberry Jam Without Sugar?
You can use a sugar substitute or honey if you want less sugar in the recipe. If you substitute sugar, use the same quantity of sugar substitute or honey as the recipe calls for sugar. You can substitute the amount of sugar with the amount of honey for a healthier recipe.
How to Store Your Instant Pot Blueberry Jam
I let the blueberry jam come to room temperature and placed it in an airtight container. Place the container into the refrigerator.
Mason jars, a pint jars, or small mason jars make a great and easy way to store jam. Since it's easy to use from the jar. I usually keep a few canning jars on hand for this purpose.
How Long Does Blueberry Jam Last
After you make this jam, you will find out that it lasts about 2 to 3 days in the refrigerator. After that, it starts to get watery.
If you want to freeze this jam, it does well. Make the jam as directed in the recipe below, and then let it cool to room temperature, then place it into a sealed freezer-safe container. It will last between 2 and 3 months.
This is a great way to have a farm-fresh jam in the middle of the winter. I always have a few jars on hand.
How to Thicken Blueberry Jam
Since I do not use any pectin or cornstarch in this recipe, it is not as thick as a typical jam, although we love it, and I love that it's homemade.
After refrigerating this jam, if it's too thin for your liking, add 1 tablespoon of cornstarch and 1 tablespoon of water, and mix that into the jam. It will thicken it slightly.
Another way to thicken your jam would be to add some chia seeds, which is a great and natural way to thicken your blueberry jam.
How To Serve Homemade Blueberry Jam
Serve with English Muffins, Homemade Yogurt, or use it as a delicious spread on your morning toast!
More Instant Pot Recipes
We're back with more easy Instant Pot jam recipes! If you're new to the game, jams are a great way to use summer fruit. You can make them as sweet or tart as you like; they always taste delicious. Plus, they're perfect for gifting or hosting friends and family. Read to discover how to make three different jams in your Instant Pot.
So, there you have it! This a delicious jam recipe and an easy recipe for Instant Pot Blueberry Jam. Be sure to try it, and let us know how it turns out in the comments below. We can't wait to hear from you!
Don't Forget To Pin: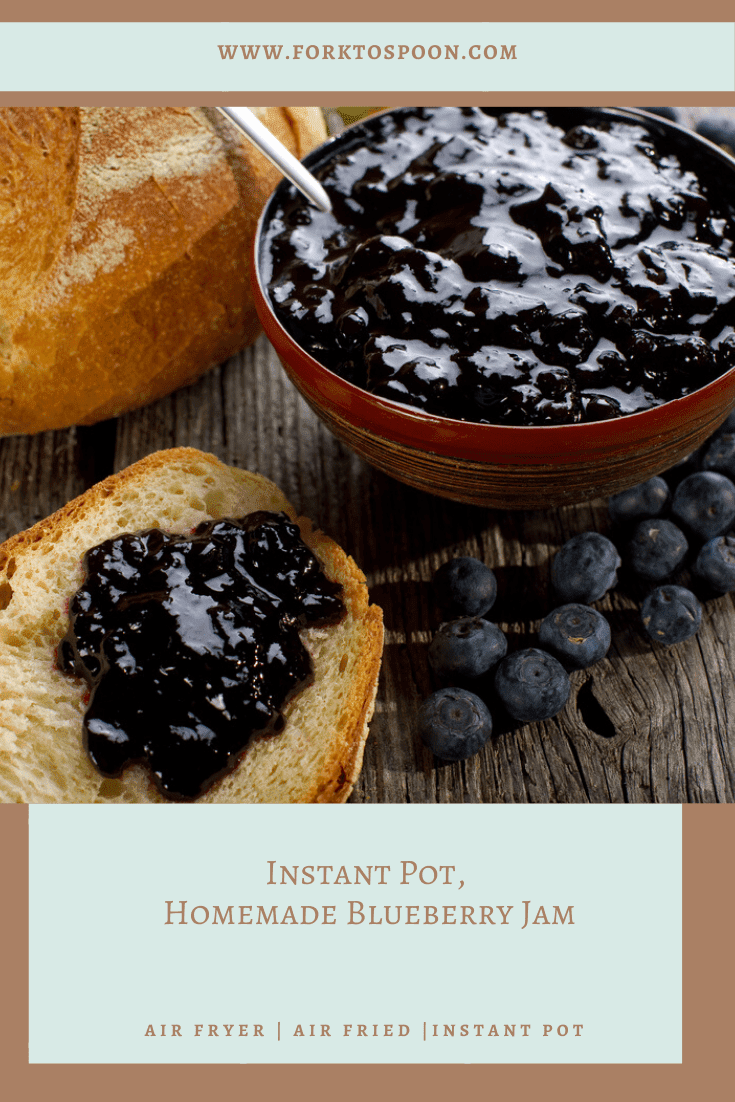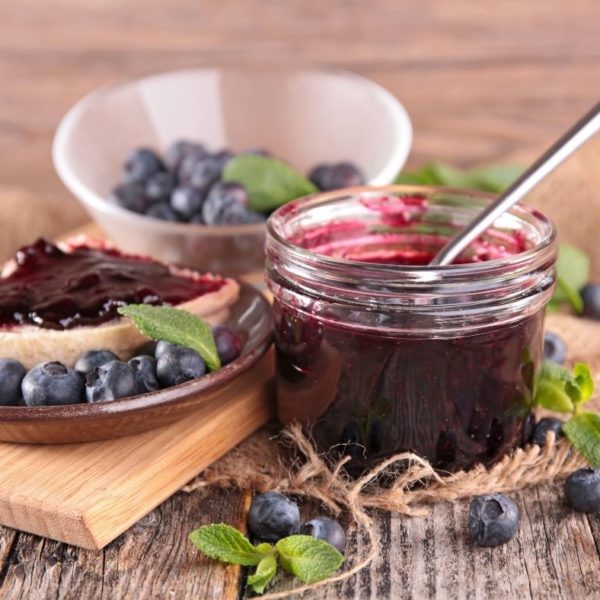 Instant Pot Blueberry Jam
Description
Making jam has always seemed like a daunting task to me. I always thought it would be hard to get the consistency just right, or that it would require hours of boiling and stirring. But when I discovered how easy it is to make jam with an instant pot, I was instantly hooked. This blueberry jam is my current favorite, and it's so easy to make that you can have fresh homemade jam on your toast in less than 30 minutes!
Ingredients
1

pound

frozen blueberries

,

thawed

1

cup

granulated sugar

1

tablespoon

lemon juice
Instructions
First, start by thawing the blueberries. I usually just leave them in the sink, for about an hour to get to room temperature.

Then put the thawed blueberries into a strainer, and rinse the berries and look for any stems or anything that is not a blueberry.

Then place the clean berries, sugar and lemon juice into your Instant Pot bowl, add the lid, make sure it's in the sealed position and set the manual high pressure for 8 minutes.

When the timer beeps, do a natural release.

Use either hot to serve over pancakes or refrigerate in an air-tight container. it will keep for about 2 weeks.
Nutrition
Serving:
1
g
Calories:
173
kcal
Carbohydrates:
44
g
Protein:
1
g
Fat:
1
g
Saturated Fat:
1
g
Polyunsaturated Fat:
1
g
Monounsaturated Fat:
1
g
Sodium:
1
mg
Potassium:
61
mg
Fiber:
2
g
Sugar:
41
g
Vitamin A:
41
IU
Vitamin C:
8
mg
Calcium:
5
mg
Iron:
1
mg