Instant Pot Blackberry Jam — Blackberry season is my favorite time of year. There's nothing like a warm, sunny day and the sweet-tart taste of blackberries. This year, I'm using my Instant Pot to make blackberry jam with hardly any effort at all. Keep reading for the simple recipe!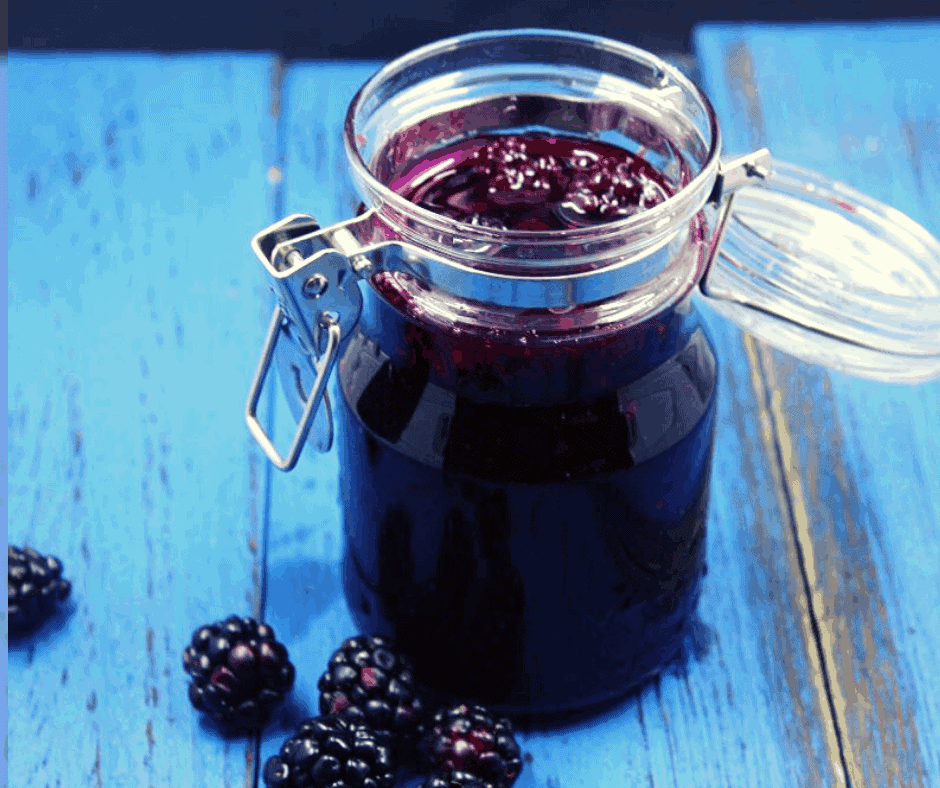 My son Jason is completely spoiled, when we were living in Vermont, I splurged and bought this really fancy breadmaker, you know, moving to Vermont, I was going to be all-natural and make everything from scratch, LOL. But, I did buy this amazing breadmaker, that not only made homemade bread, cakes and bread it also did an amazing job making JAMS, yes, but my breadmaker also made jam.
As the appliances in our house change, I soon adapted all of my jam recipes to my Instant Pot, at first, I was not adventurous, I stayed with the strawberry, raspberry and blueberry jams, which are easy enough for anyone to make. Now, that I am more confident in using my Instant Pot (Pressure Cooker) I am branching out, especially with all of this nice produce in season.
My kids love jam on their toast, they go wonderfully on muffins and scones as well. And, believe me, if you think they are hard to make, you couldn't be more wrong. My 84 aunt, who shall remain nameless made it in about 10 minutes, she was so happy, that she called to tell me. So, I hope that you will take a chance and venture out to make your own jams and jellies.  They will also help you cut down on sugar, so if you are on a diabetic or KETO diet, this is the place for you.
Instant Pot Blackberry Jam Recipe:
This recipe is so simple and easy, that you will be amazed that you haven't done this your whole life and the best part is that you don't need to watch it while it's cooking in the Instant Pot.  I am not sure about canning this, as I have never attempted it, but I'm sure you can find some canning expert on this, that can help you, and make sure it's safe. I know that there is an issue sometimes with sugar content and cornstarch, so be careful.
This usually makes two mason jars for me, and since we eat it through the week, it usually lasts about 2 weeks. It's really up to you. the recipe can be doubled or even tripled. I do not use pectin, as I do try to give my kids fewer chemicals, but it does come out thinner, so if you want it thicker, just add the pectin, found in your canning supply store or aisle, follow the directions on the bottle.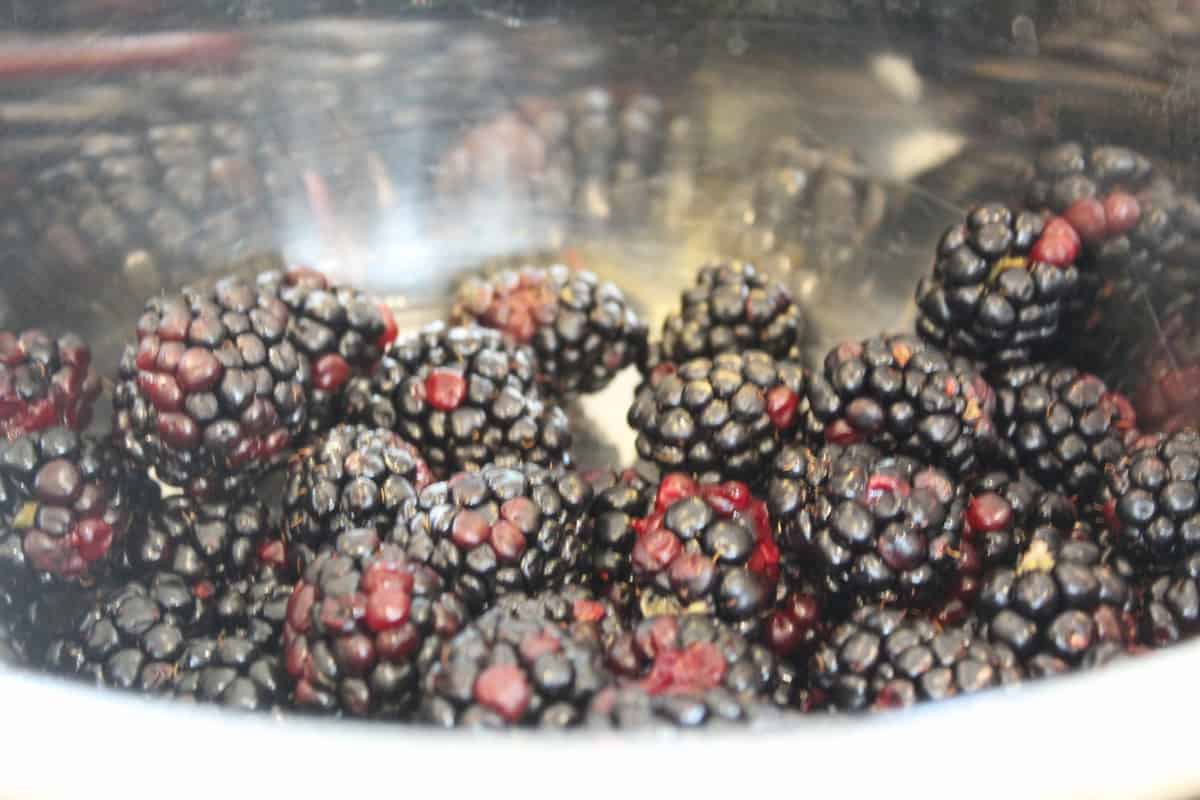 Add the blackberries to the Instant Pot Bowl.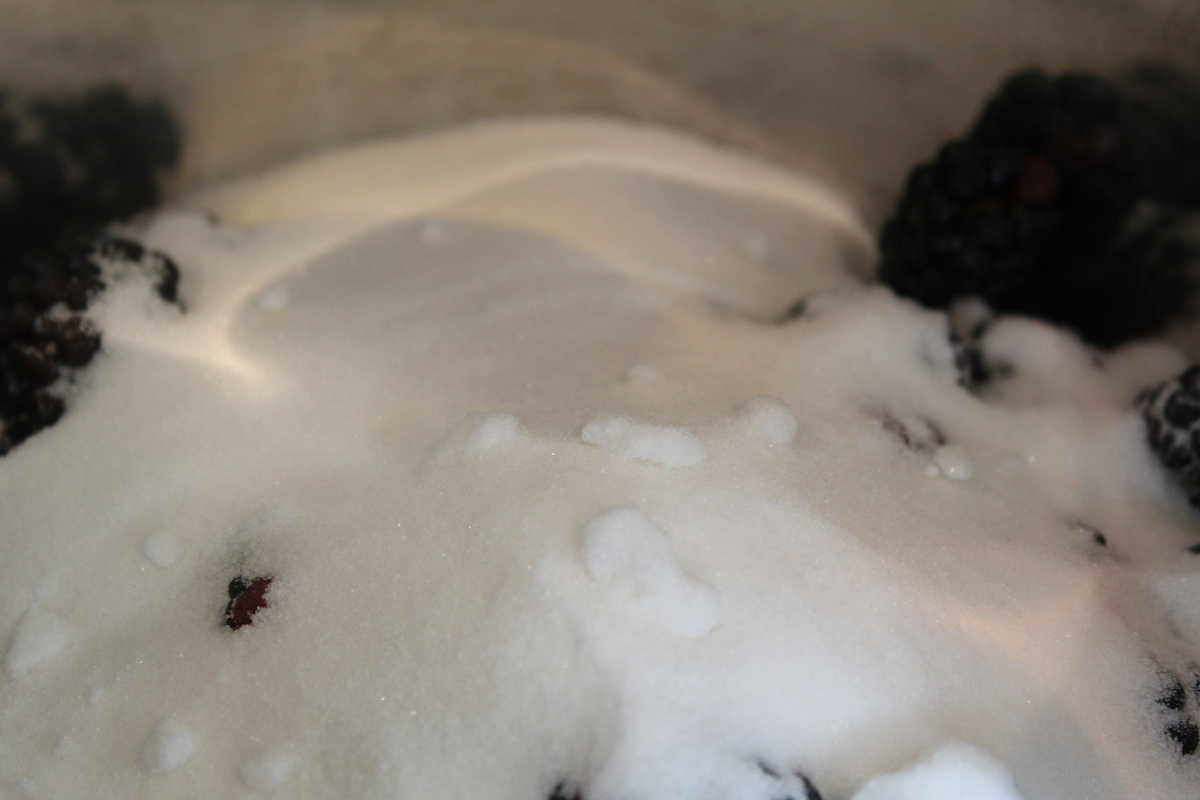 Add the sugar.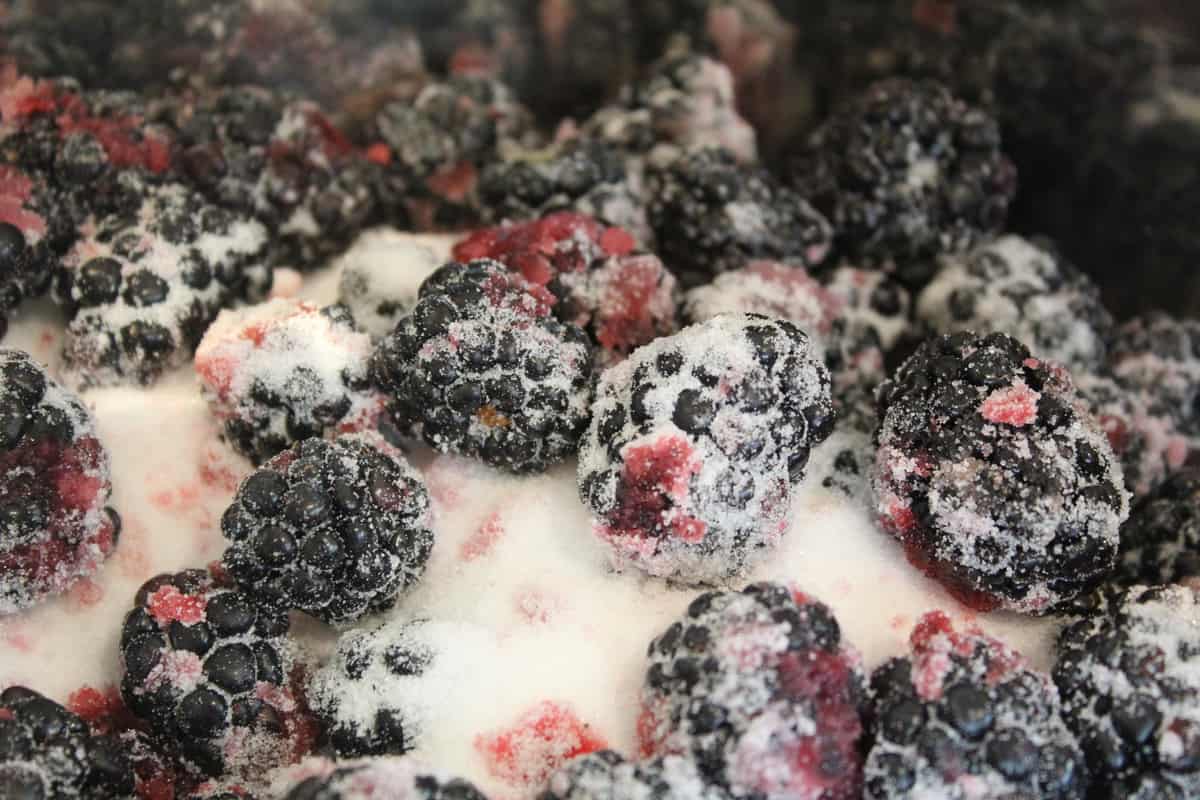 Mix well. As you mix it, some of the juice will come out of the blackberries,
just keep on mixing, until well combined.
Don't Forget to Pin: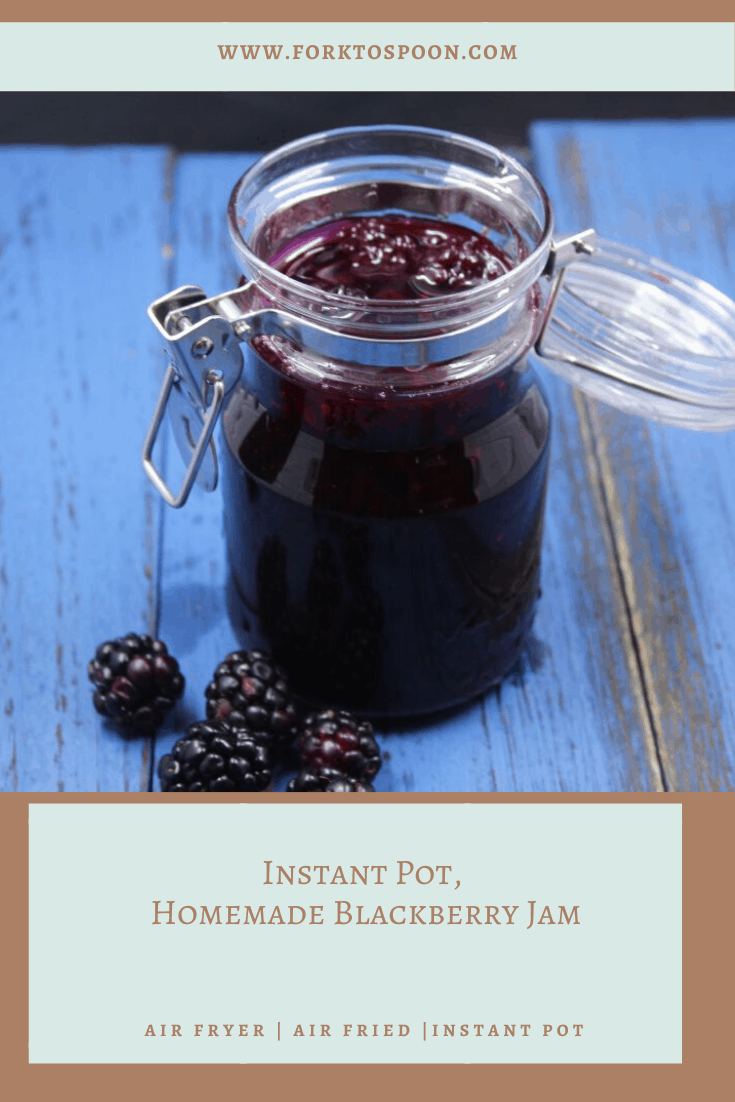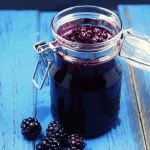 Instant Pot Blackberry Jam
Summertime is the perfect time to enjoy the delicious taste of blackberry jam. However, if you don't have time to stand over a stove and stir for hours, your Instant Pot can help! In just a few short minutes, you'll have a fresh batch of blackberry jam that is perfect for serving on toast or bagels. Plus, this recipe is simple enough for even beginner cooks to follow. So what are you waiting for? Get started on your own batch of Instant Pot blackberry jam today!
Course:
Breakfast, Brunch
Keyword:
Instant Pot Blackberry Jam
Ingredients
3

pints

blackberries

fresh

2

cups

granulated sugar
Instructions
Add the blackberries and sugar into the Instant Pot. Add the lid, and make sure that the vent is sealed, otherwise, it will be a huge mess.

Set the manual high pressure for 2 minutes .When the time is up, let the pressure naturally release. Let it cool in the Instant Pot Bowl. (It helps thicken it up)Then pour into an airtight container.Place in the refrigerator. Will last about 2 weeks.Makes about 2 pints
Nutrition Facts
Instant Pot Blackberry Jam
Amount Per Serving (1 Serving)
Calories 540
Calories from Fat 18
% Daily Value*
Fat 2g3%
Sodium 5mg0%
Potassium 577mg16%
Carbohydrates 134g45%
Protein 5g10%
Vitamin A 759IU15%
Vitamin C 75mg91%
Calcium 104mg10%
Iron 2mg11%
* Percent Daily Values are based on a 2000 calorie diet.