Best Air Fryer Shrimp Recipes — The best air fryer shrimp recipes are those that you can make in the comfort of your own home. These are some of the best air fryer recipes for making shrimp! Oh, so good!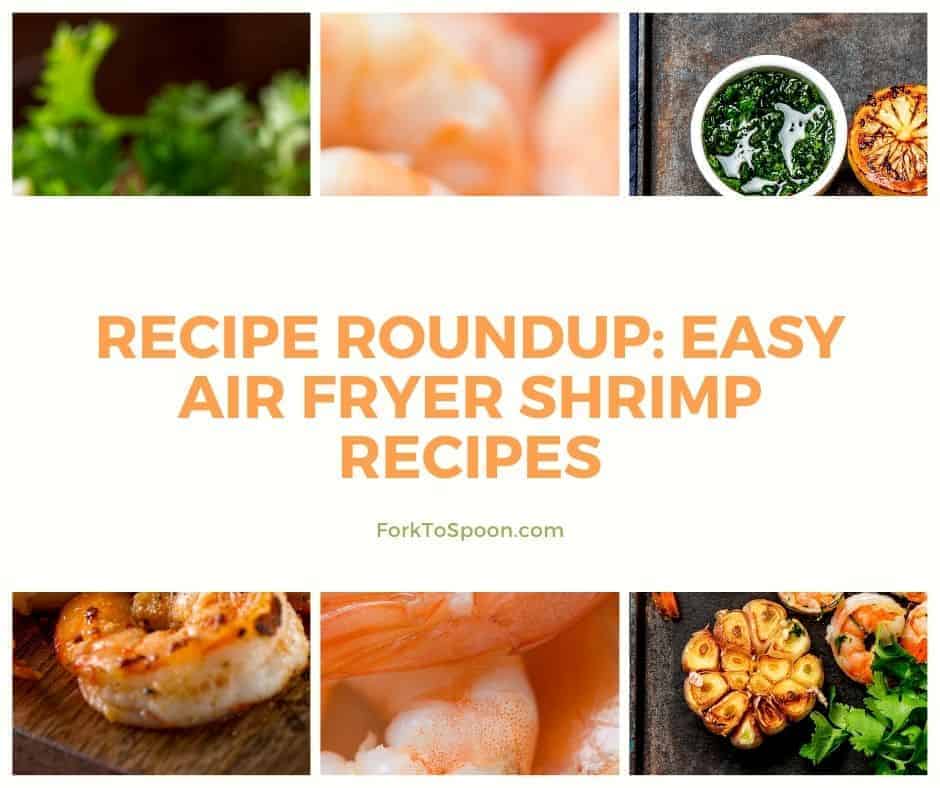 Recipe Roundup: Easy Air Fryer Shrimp Recipes — Shrimp, is one of my family's favorite types of seafood. Once I prepared my first batch of shrimp in the air fryer, I was hooked!
Whether frozen, thawed it's so easy to make and season in the air fryer, so today, I wanted to give you my top 15Favorite Air Fryer Shrimp Recipes!
So good, these are going to become part of your weekly menu soon! So, if you are looking for some easy air fryer shrimp recipes, here are my favorites.
Recipe Roundup: Easy Air Fryer Shrimp Recipes
This easy seafood recipe is a great baked dish, all prepared in a casserole dish!
This easy recipe is so good. If you love garlic and parmesan cheese, this will soon be your favorite shrimp dish!
Made on the Blackstone's hottest new air fryer, it's easy to make Air Fryer Shrimp Kebabs or them on the Blackstone Griddle.
There is nothing better than a batch of plump shrimp made with a simple lemon and pepper seasoning.
I love this one-dish meal. It's one of my favorites and has so much flavor!
A true classic for an appetizer or quick lunch. The bacon perfectly coats the shrimp while it's air-fried.
Oh, the air fryer does excellent with a batch. There is nothing better than a great and easy-fried shrimp.
If you love spice, this is the dish for you. With just the right flavors, the shrimp are perfectly cooked, and the taste is fantastic!
Need some new ideas for Taco Tuesday? This is one of my favorites and prepared in less than 10 minutes.
No one can resist this Cajun-inspired shrimp. Such a great way to serve it with fresh lemon wedges!
If you are looking for a meal that can go from freeze to Air Fryer, this is it, season your frozen shrimp, however you like, for a great and quick meal.
I love this dish. Easy and delicious. It is so easy to make, and your entire family will love it!
This garlic and herb shrimp dish will please even the pickiest eaters in your house with simple seasoning.
AIR FRYER FROZEN TEMPURA SHRIMP
Surprise your guests with this dish, and if you love the Trader Joe's version, the air fryer perfectly cooks it up in minutes!
A classic coconut shrimp, so good! You will end up eating the entire plate!
Some Helpful Articles For All Of Your Air Fryer Adventures:
Don't Forget To Pin: