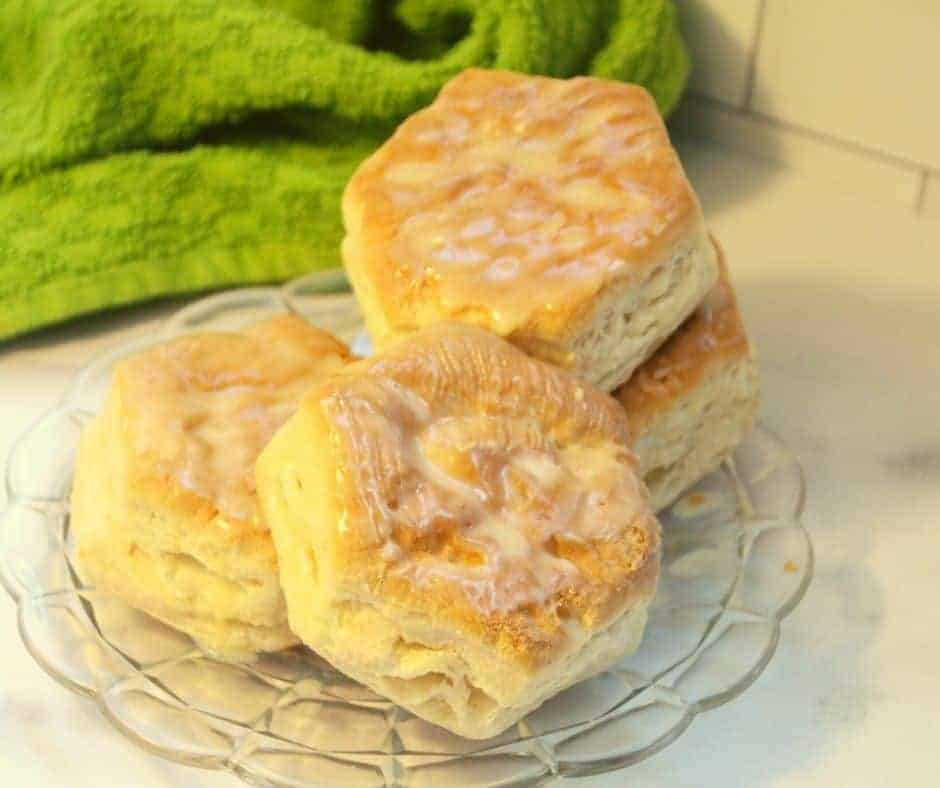 There is nothing better for a quick Biscuit than the air fryer. Frozen Biscuits in the Air Fryer are amazing! So, the next time that you need a batch, forget about the oven and head to the Air Fryer! They are perfect and delicious every single time!
You can have a great batch of Frozen Biscuits right from the Air Fryer with a few simple steps. Although they start as a hard biscuit, they end up light, fluffy, and absolutely delicious!
This is one of my first air fryer recipes, and they never disappoint.
If you are looking for even more Air Fryer Biscuit Recipes (including homemade), some of my favorites are AIR FRYER BUTTER SWIM BISCUITS, AIR FRYER BUTTERMILK BISCUITS, AIR FRYER BLUEBERRY BISCUITS, and AIR FRYER CHEDDAR THYME FLAKY BISCUITS.
Air Fryer Frozen Biscuits
There are so many varieties out there, today I tried the Pillsbury Frozen Biscuits, and they were amazing. But you can use this recipe for any frozen biscuit.
I have tested these a LOT with different Air Fryers, from the Ninja Foodi, Instant Pot Crisp Lid, to PowerXL. The recipe will work with all of them. The time will be about 1 to 2 minutes different, depending on your air fryer!
Ingredients Needed For Frozen Biscuits in Air Fryer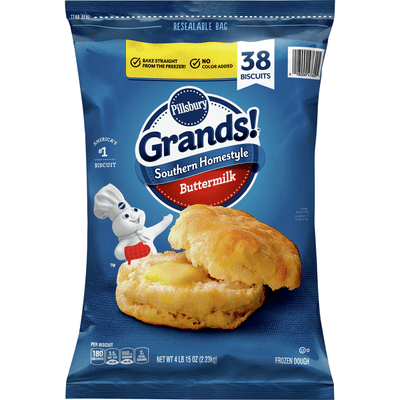 1 Package of Frozen Biscuits, any type
How To Make Frozen Biscuits in Air Fryer
Start by opening your package, and place them into the air fryer, at 340 degrees F, air fryer setting, for 10 minutes, flipping halfway!
This way both sides are perfectly cooked!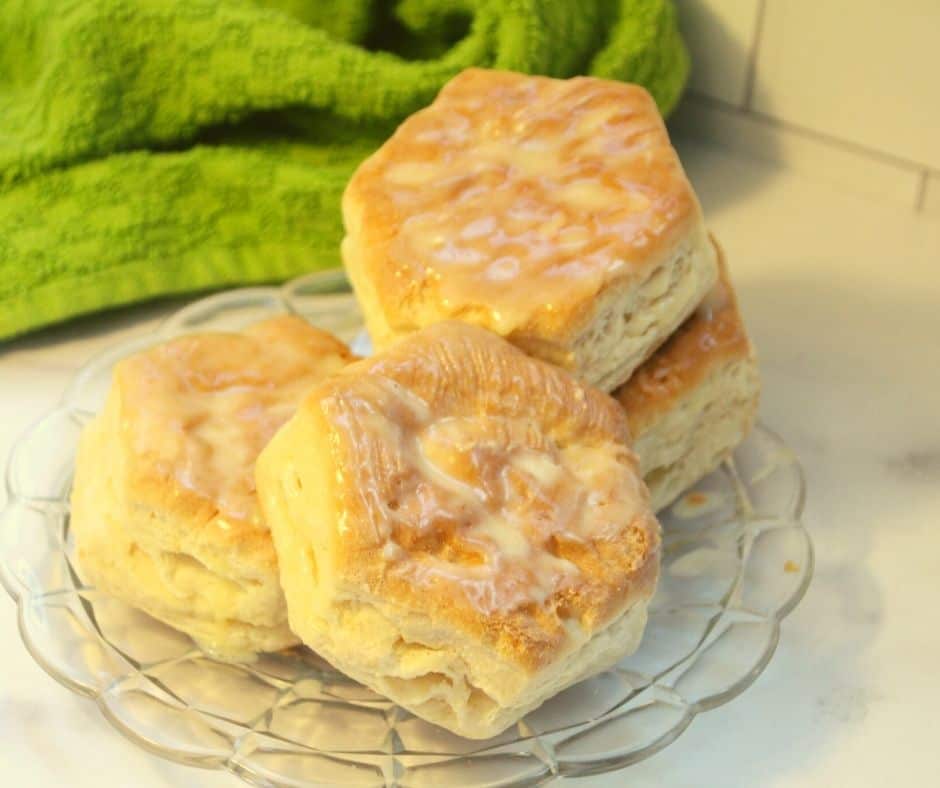 Can you air fry frozen biscuits?
Yes, I have been doing it for years. They are so easy. Follow the instructions in the recipe card below, and you will have perfect biscuits every time!
Can you cook frozen biscuits?
Yes, anything that you make in the oven can easily be converted to making in the Air Fryer.
And Air Fryer Frozen Biscuits are amazing. No need to preheat your oven, and within minutes, you will have a great batch of biscuits!
What are the best frozen biscuits?
There are so many brands. I usually find the Pillsbury Brand at my local grocery store, but you can use any brand that you have, with this recipe, some of my other favorites are:
Rhodes
Mary B's
Great Value
Trader Joe's
Costco
Store-Brand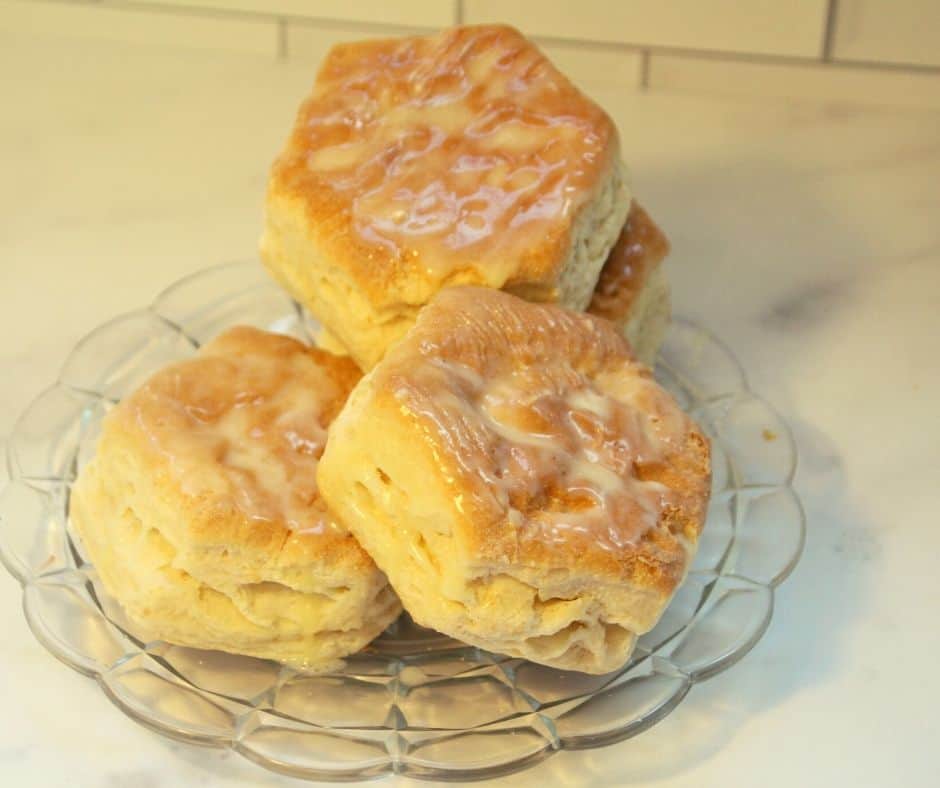 How long to cook frozen Grands biscuits?
The average time for your air fryer will be about 8 to 10 minutes. Which is so much quicker than preheating your oven and then cooking (where the baking time is listed at 20 minutes)
So, next time save yourself some time and cook your Frozen Biscuits in Air Fryer.
You do not need any cooking spray or parchment paper. After cooking these for years, I have found you only need your frozen biscuits.
What Shelf Should I Cook These On If I Have An Oven?
I would always advise you to make any baked good to go on the bottom shelf.
If you use any other shelf, I notice that my baked goods will get browned on top too quickly and not cooked in the middle.
What To Serve These With?
You can serve these with anything. I actually first made these because I was making Instant Pot Sausage and Gravy and wanted something to serve them.
But, as you can see, I brush them with butter, hand them to my kids, eat them with eggs, or make a breakfast sandwich using the biscuits.
They are very versatile, and a great breakfast item!
Yield: 4 Servings
Frozen Biscuits in Air Fryer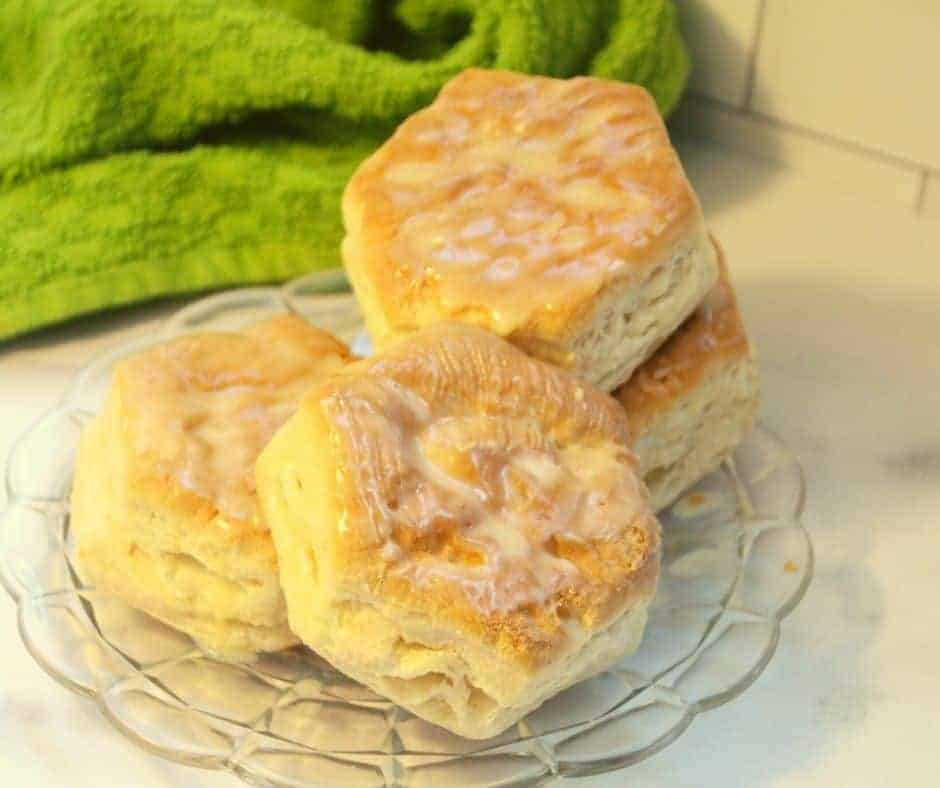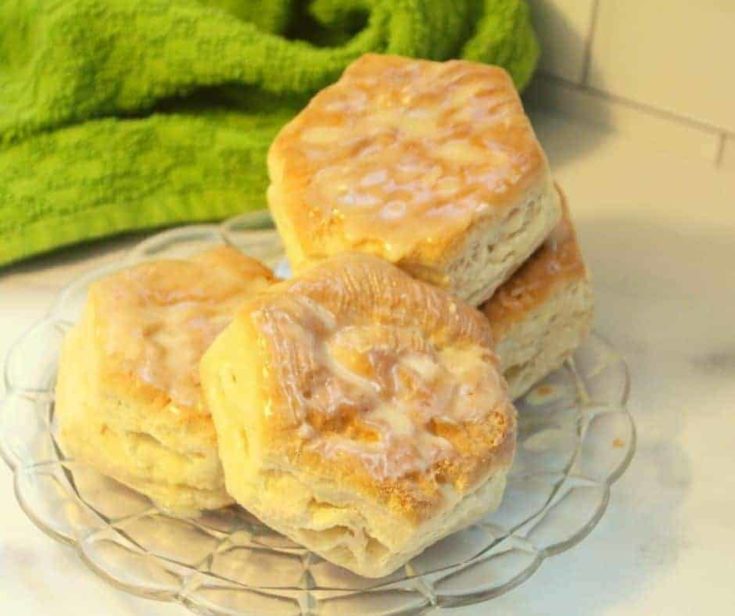 This is such an easy way to make Frozen Biscuits In Your Air Fryer! They come out amazing, light, fluffy, and tender! A great and quick way to make them! They are perfect every single time!
Instructions
Place the frozen biscuits into the air fryer basket.
Set the temperature to 340 degrees F, Air Fryer Setting, for 10 minutes, flip halfway during the cooking process.
Plate,s every, and enjoy!
Nutrition Information:
Yield:
4
Serving Size:
1
Amount Per Serving:
Calories:

318
Total Fat:

15g
Saturated Fat:

4g
Trans Fat:

0g
Unsaturated Fat:

10g
Cholesterol:

3mg
Sodium:

522mg
Carbohydrates:

40g
Fiber:

1g
Sugar:

2g
Protein:

6g
Don't Forget To Pin-