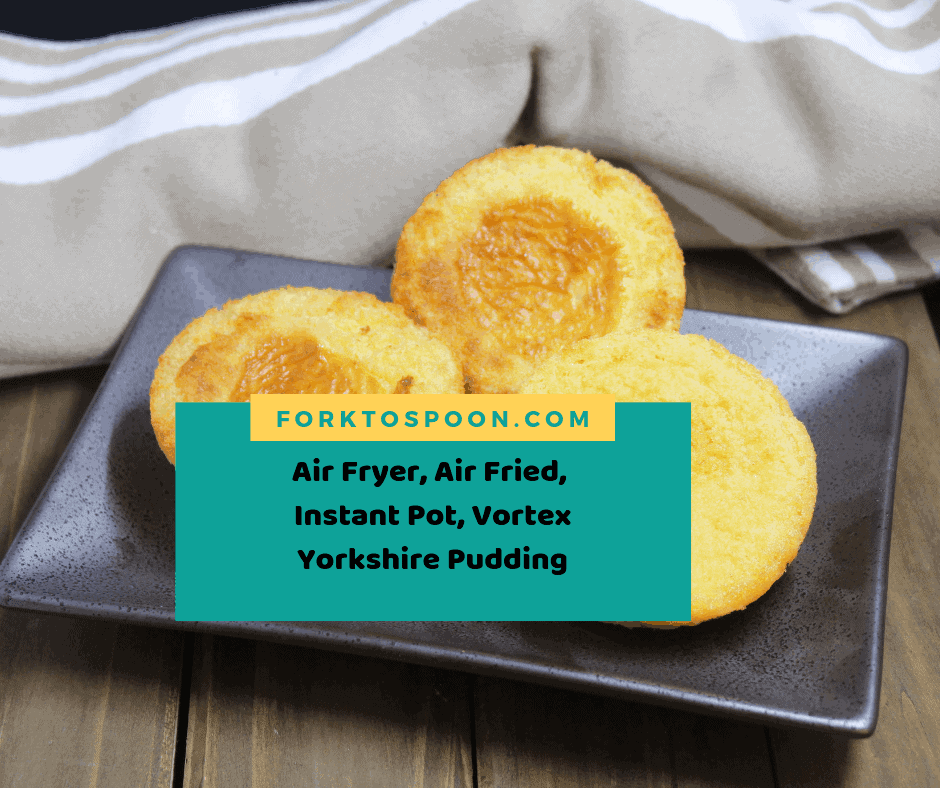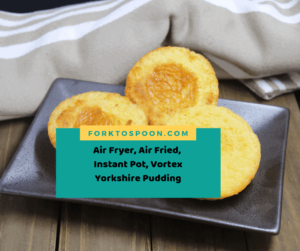 Making bread is easy, I used to make it a lot when my kids were little, and I had a fancy bread machine. Now, that I am armed with an air fryer, and I love to experiment, I tried this today and the results were amazing.
The house smelled wonderful, there is nothing like the smell of freshly baked bread coming from the air fryer. My kids always come running to grab a slice while they are nice and hot and the butter just melts into it. Can you picture it?  I told my son, Jason that I would work on making homemade butter in the coming weeks, so be on the lookout for that recipe. I promise you, it's easier than it sounds, it is so easy you won't believe it.
When I was a small child, my mother and grandmother would always bake bread, did I mention I am old? I come from an old-fashioned Italian household, where everything was made from scratch, so it's not surprising I went into the "food business."
Baking powder biscuits are just as the name says, it's an old-fashioned classic American biscuit that is light and soft. My mother used to make them so she could split it open and use the leftover biscuits for sandwiches the next day. My kids eat them with a slab of butter in the middle, and in my house, there are no leftover biscuits.
You can serve it at breakfast with ham, sausage gravy, here is a great recipe for that, here.   You can also use the biscuits as a topping for chicken pot pie, or as a side with a nice hearty bowl of soup. And it also doubles for dessert, using it for strawberry shortcake, just spit it, add strawberries and whipped cream, and you are good to go.
Here are some tips for baking in the Air Fryer–
And if you are new to the Air Frying world, here are some of the other recipes, that are available for you, for the Air Fryer:
Air Fryer-Homemade Shake and Bake Pork Chops
Air Fryer-Cornish Hen (With No Oil)
Air Fryer-Bacon Wrapped Shrimp
Air Fryer-Chocolate Fudge Brownies
Air Fryer-Honey BBQ Chicken Wings
2 Piece Air Fryer Muffin/Cupcake Pan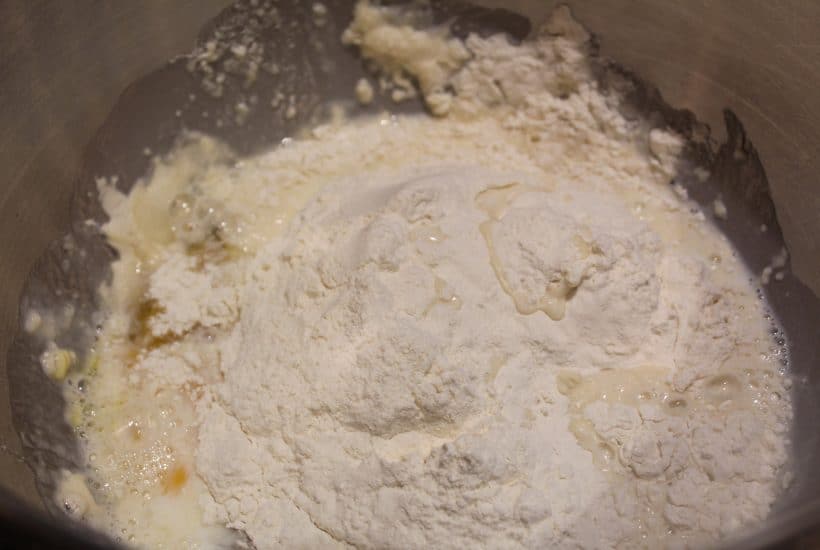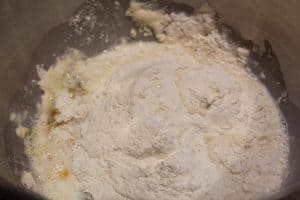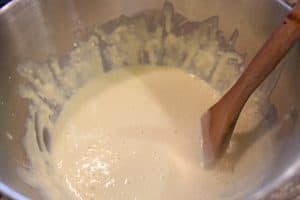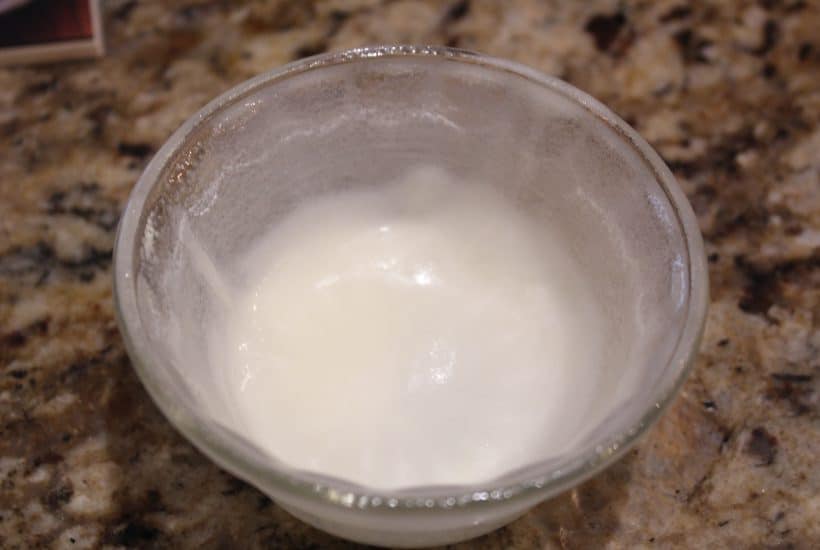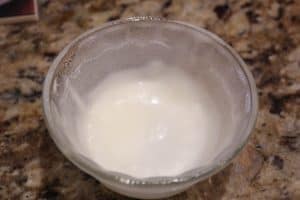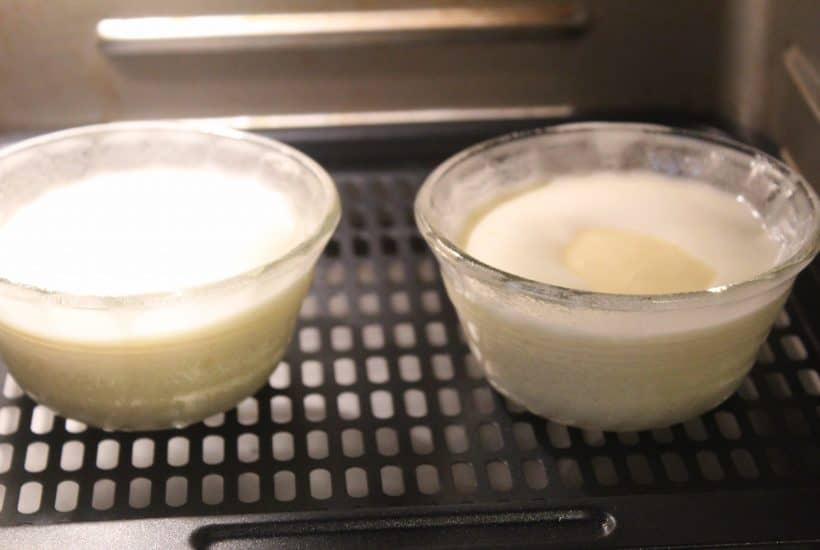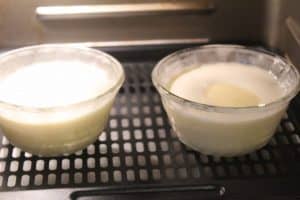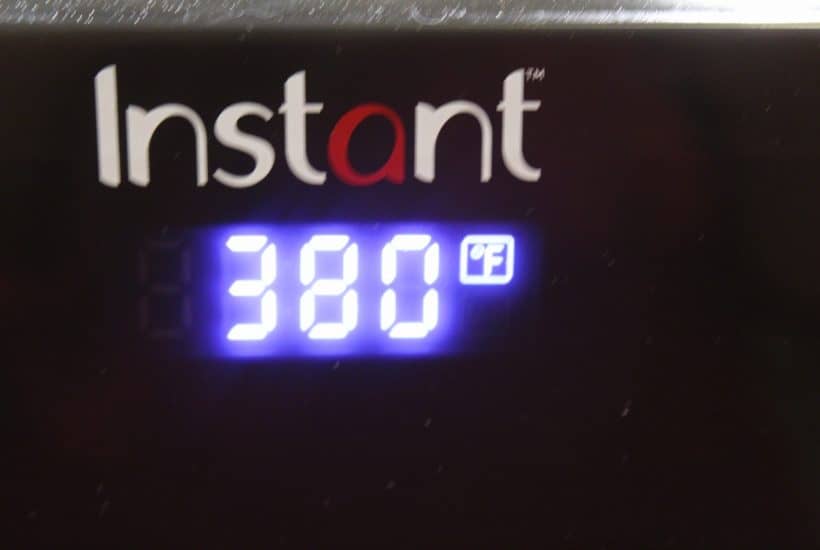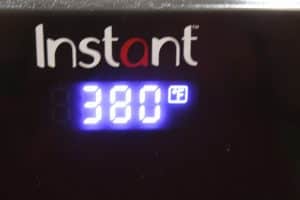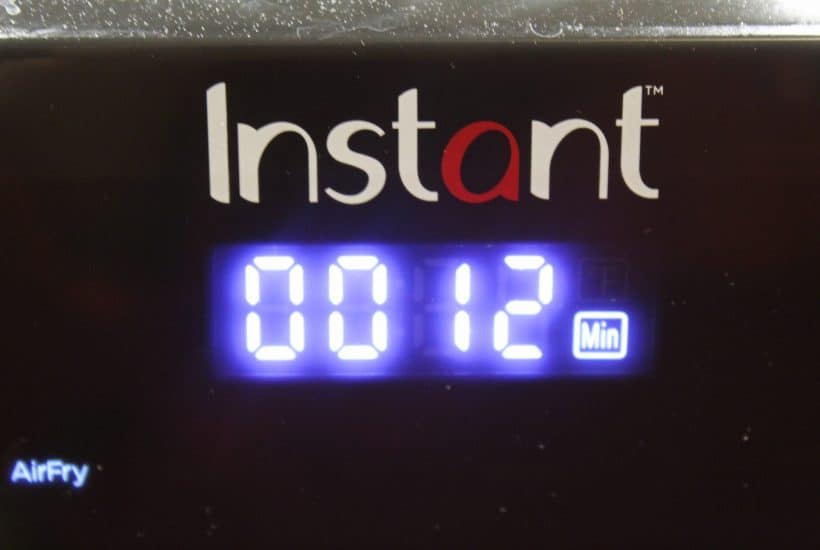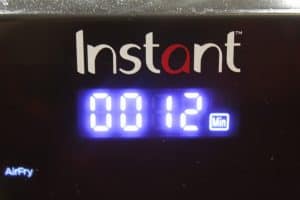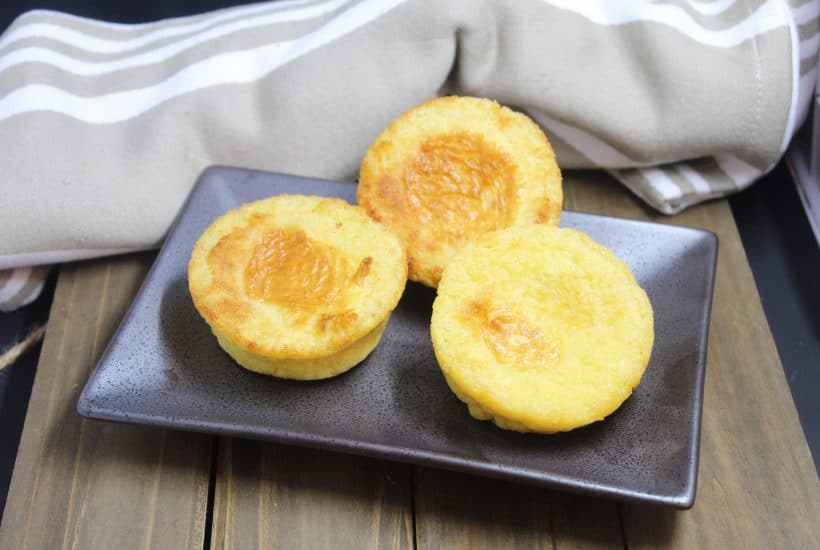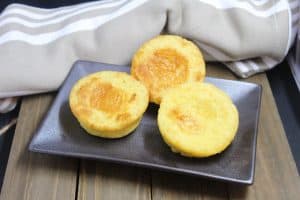 Don't Forget to Pin–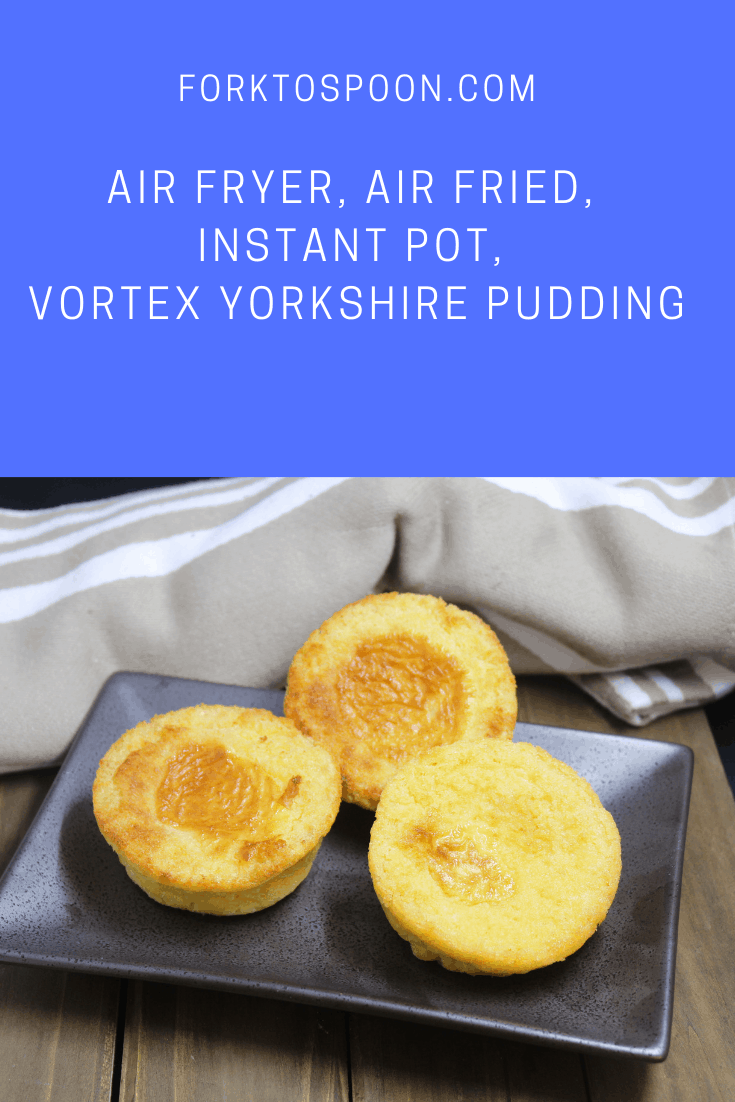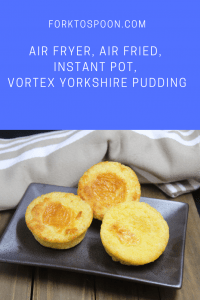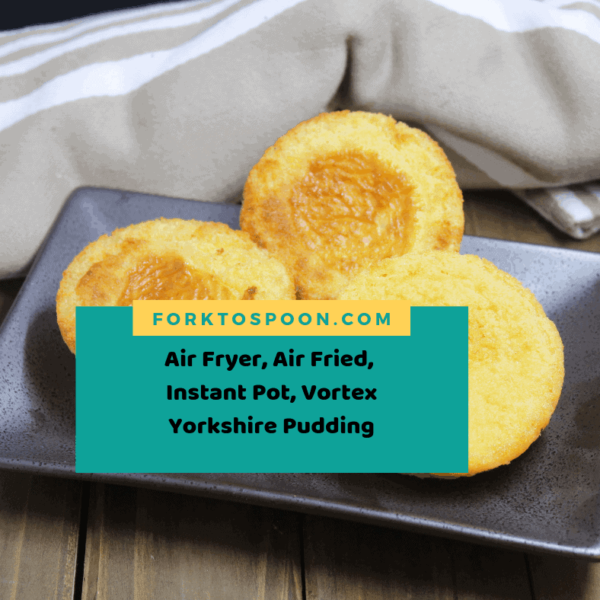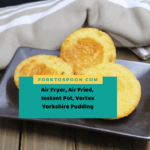 Air Fryer, Air Fried, Instant Pot, Vortex Yorkshire Pudding
Ingredients
2

cups

all purpose flour

2

cups

milk

4

large

eggs

1

teaspoon

salt
Instructions
Start by mixing the eggs, flour, milk, and salt

Spray non-stick cooking spray into the ramekins, generously coating them.

Fill them at least 1/2 way, and place into the air fryer basket or in the tray.

Set the timer for 12 minutes at 380 degrees F. Check to make sure they all cooked all through.