Air Fryer Peanut Butter Cookies-Air fryer peanut butter cookies are healthier than the conventional oven-baked version. These air fryer recipes will be enjoyed by everyone in your family and can also be eaten as a healthy breakfast option!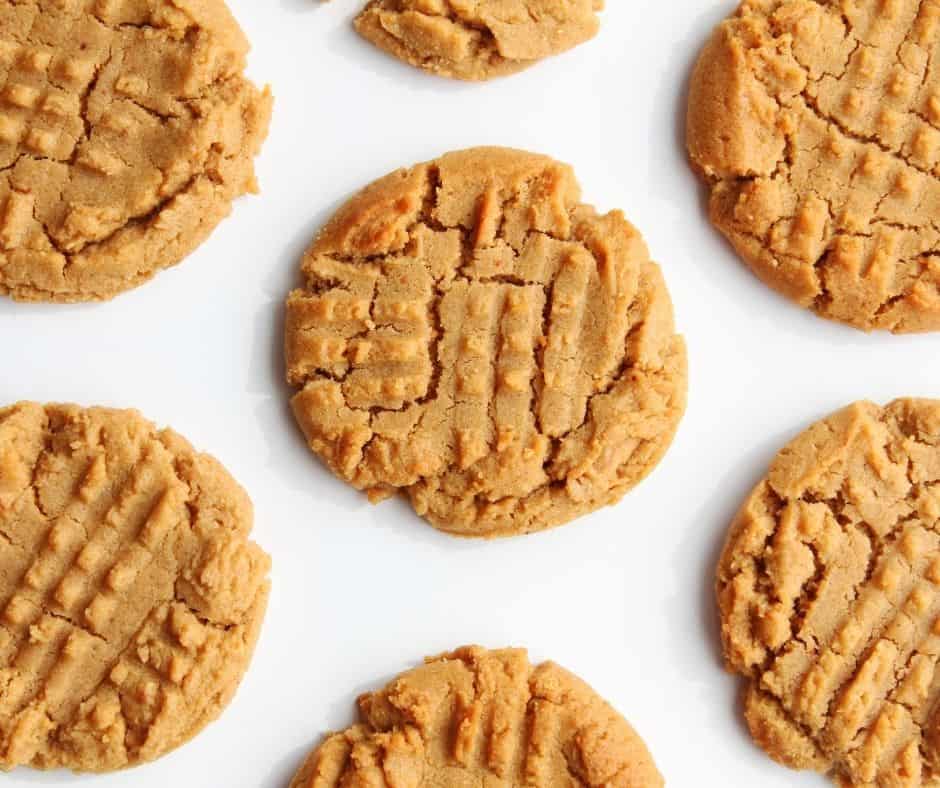 These delicious peanut butter cookies are made with just a handful of ingredients in less than 5 minutes! They're perfect for when you need an easy, small batch.
I love peanut butter cookies! When I was a little kid, my mom would make them every once in a while, and we would have a huge batch on the days with a Boston snowstorm. They're such an easy treat to whip up yourself—especially if you have some chocolate chips waiting at home too 😉
This is an incredibly easy baking project that you can do with your children because the recipe is simple! And with the Christmas Holiday coming up, they make a perfect gift for teachers, neighbors, and friends!
If you love a great homemade batch of cookies, some of my favorites are AIR FRYER HOMEMADE KOURABIEDES (GREEK SUGAR COOKIES), AIR FRYER COPYCAT MRS. FIELDS WHITE CHOCOLATE CHIP COOKIES, and AIR FRYER SUGAR COOKIES.
Cookies are a great way to satisfy your sweet tooth without the hassle. They also make an excellent choice for when you're trying something different than cake or pie but still want that sugar rush!
Everyone loves cookies! Is there anything better? They make for a great treat every single time! Who doesn't love cookies!
WHAT DO YOU NEED TO MAKE AIR FRYER PEANUT BUTTER COOKIES
Who doesn't love a good and easy batch of cookies? This recipe only calls for 3 ingredients, which means you can whip up an amazing-tasting dessert in no time at all. With the Air Fryer, it is even easier than before!
HOW TO MAKE AIR FRYER PEANUT BUTTER COOKIES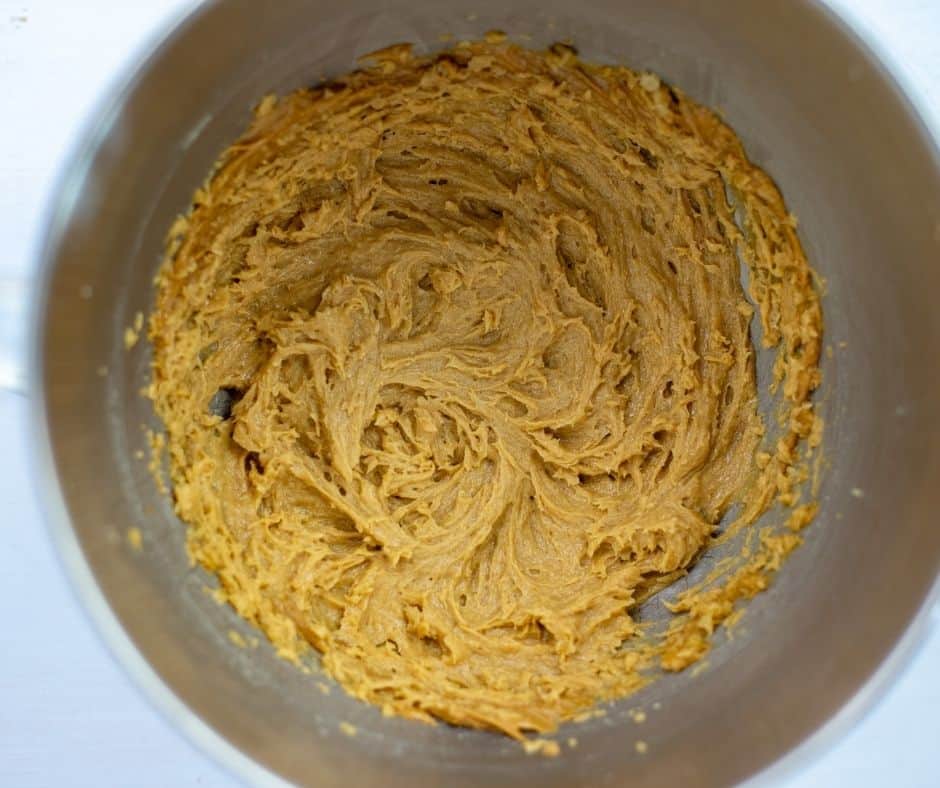 Start by mixing the peanut butter, sugar, and egg together in a large mixing bowl.
Mix well.
Place a piece of parchment paper into the air fryer basket, and then add about a tablespoon of cookie dough in the center. Use a fork, and press down, making the distinctive fork tine marks.
Set in the oven and set the timer for 5 to 7 minutes at 350 degrees F, air fryer setting.
Plate, serve and enjoy!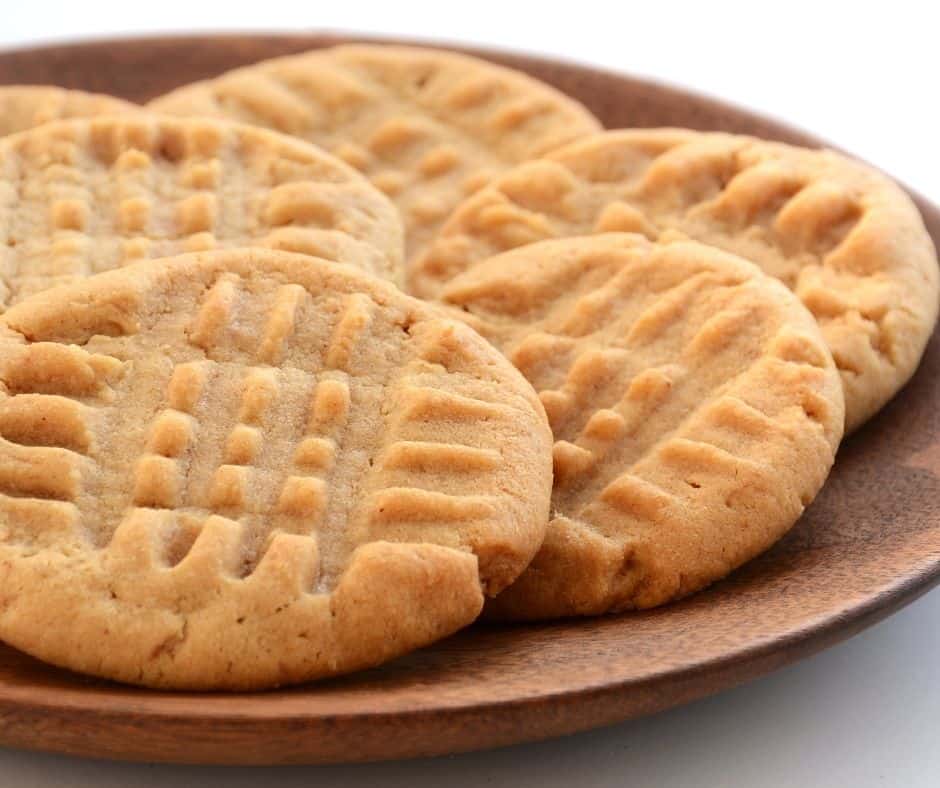 Recipe Notes:
Peanut Butter: This recipe is so delicious and simple! You can use whatever kind of peanut butter you prefer, either crunchy or creamy. If using natural, make sure to mix it well before adding the other ingredients into your mixer.
Sugar: You can use brown sugar instead of granulated sugar.
Pro Tips:
When you pull your cookies from the oven, they will be golden brown at first and then darker in color. So be careful not to overbake them.
Remember, each air fryer bakes at a different rate, so check your cookies frequently as they cook up.
Keep your dough cold in between batches. You want your air fryer to cool down before adding more dough.
These cookies are very soft after cooking, so allow them to rest before removing them from the air fryer.
Why Do These Cookies Have Fork Marks?
You may have heard that peanut butter cookies are usually dense and won't spread in the oven. In order to avoid being cakey, you should press them down with a fork as soon as they come out of your mixer!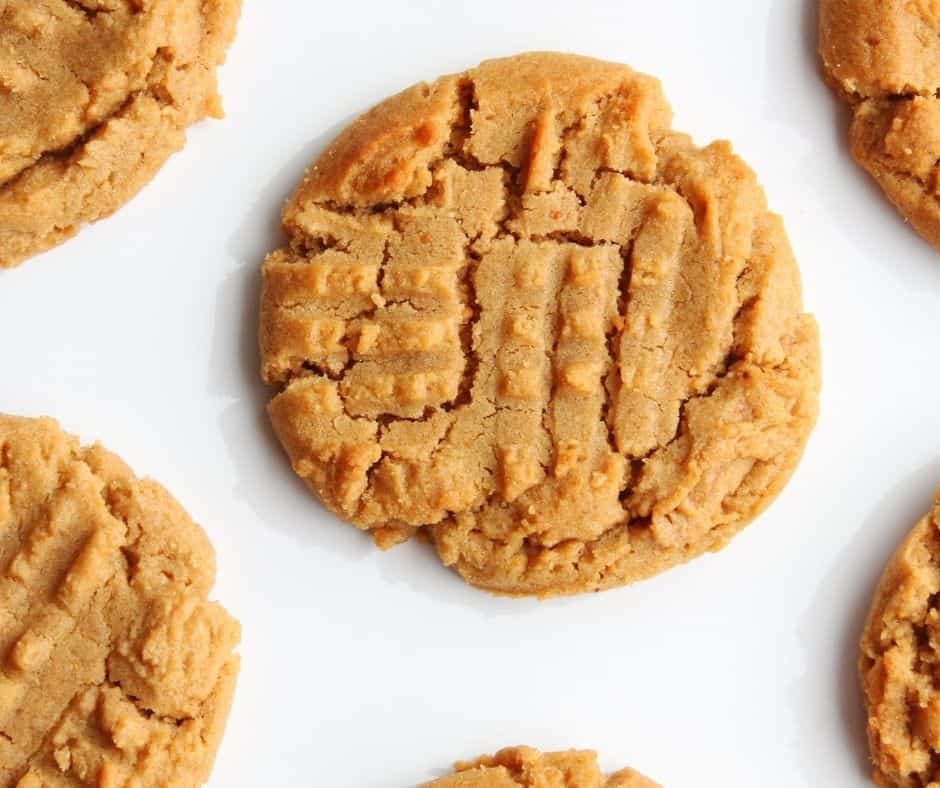 How To Get The Perfect Fork Mark Pattern
I usually use my fork twice in both directions. Remember to clean your fork between making marks so you get the distinctive pattern each time.
What's The Best Peanut Butter To Use For These Cookies:
I love a great creamy, salted peanut butter. If you add a sprinkle of sea salt on top, they are a sweet and salty snack, all into one.
If you use natural peanut butter or homemade p[eanut butter, make sure that you mix it before adding it to your cookie batter. This way, your peanut butter cookies are a perfect consistency.
Should You Chill The Dough Before Baking?
Yes, keep the dough cold in between air fryer batches. And remember to cool the air fryer in between.
MORE AIR FRYER COOKIE RECIPES:
Yield: 24 Servings
Air Fryer Peanut Butter Cookies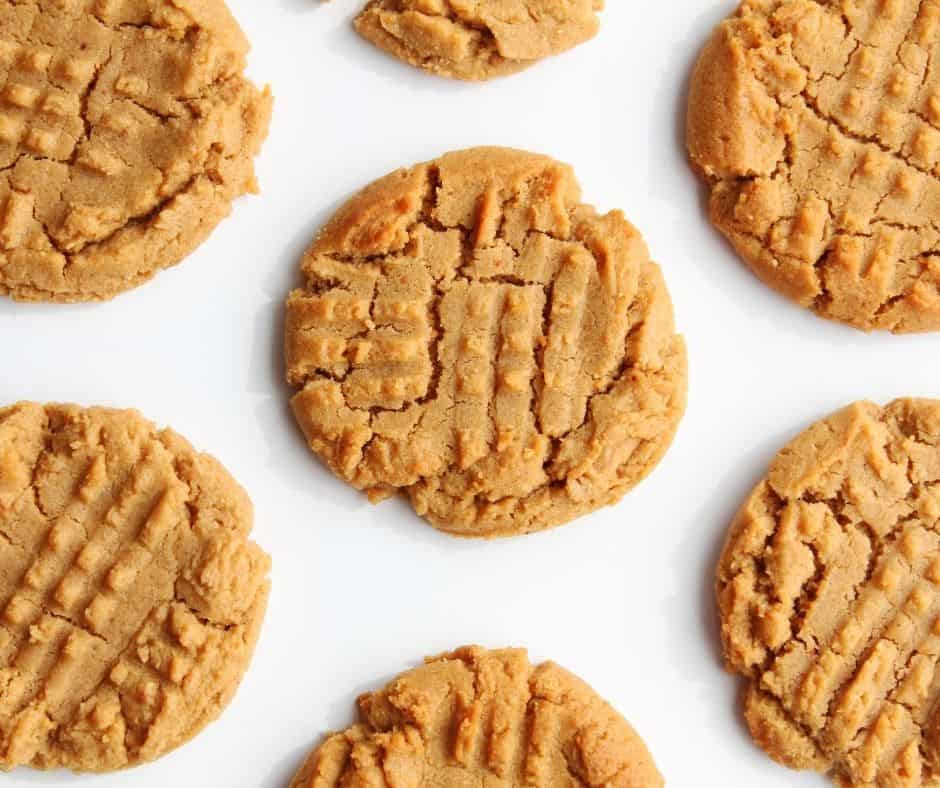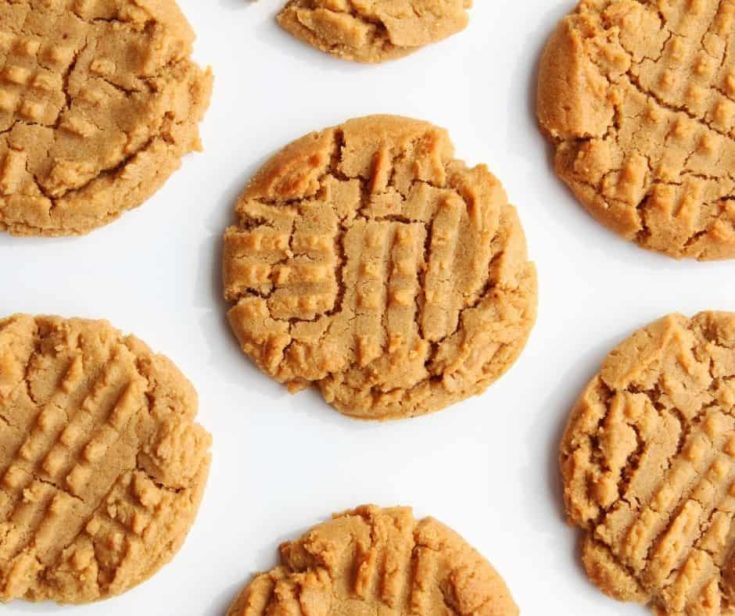 These are so tasty and so easy to make, my kids gobbled them up. The best part is you don't have to watch them on the stove, big batch or little batch. They are easy to make and easy to eat.
Ingredients
1 cup creamy peanut butter
1 cup sugar
1 egg
Instructions
Start by mixing the peanut butter, sugar, and egg in a large mixing bowl.
Mix well.
I used an ice cream scooper and scooped them onto a parchment-lined air fryer basket.
Set in the oven and set the timer for 5 to 8 minutes at 350 degrees F, air fryer setting.
Plate, serve and enjoy!
DON'T FORGET TO PIN: