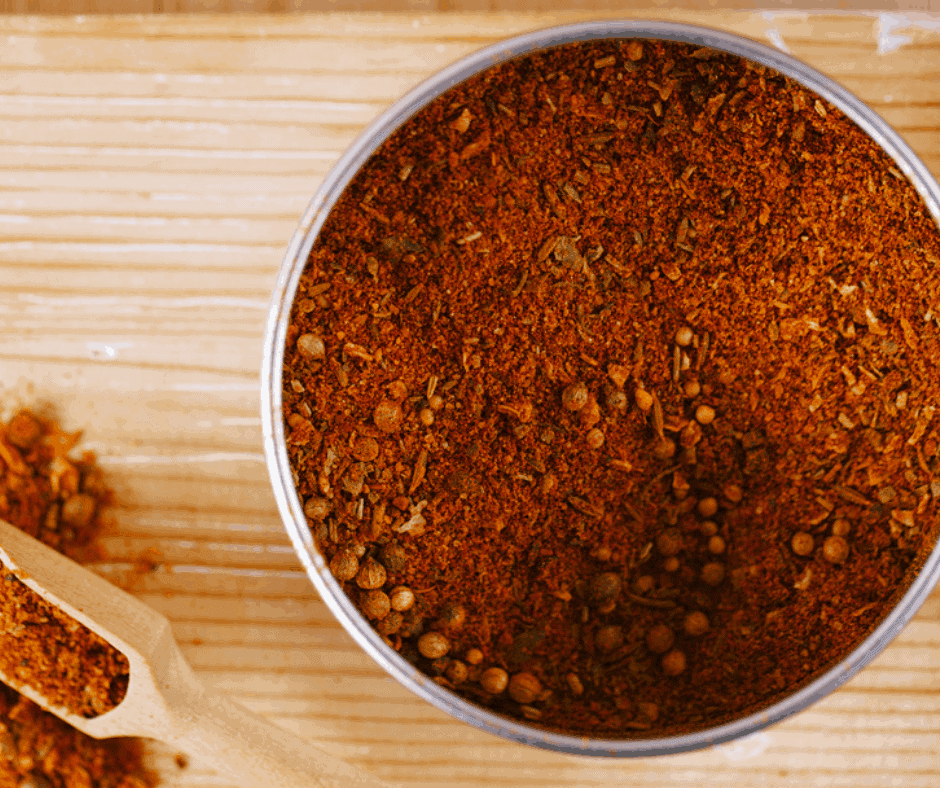 This is one of my family's recipes, that has been passed down for generations. It is not a fancy rub but is a great rub.
It has a lot of classic BBQ flavors and they all bring out the meat taste of the ribs.
Why Use Dry Rub For Ribs–
All ribs need some flavor on them, because of the usual fat content of the pork ribs, you really just need a good rub to coat them.
Dry rubs themselves are really easy to make.  You only need a few pantry staples and they can really elevate the flavor of the meat.
The Common Ingredients Of Dry Rub For Ribs–
Sugar: Either brown sugar or regular sugar, gives a sweet flavor to the rib, and as you air fry your meat (or grill the meat) it carmelizes over time. Brown sugar is usually used in rubs, because it doesn't burn as quickly as regular sugar, due to the addition of molasses.
Salt: Everything needs a little bit of salt
Garlic Powder: This is a common rub ingredient it is used to season the meat. It gives the meat some garlic flavor.
Chili Powder: Chili powder in the rub recipe gives some spice to the mixture.
Onion Powder: Onion powder is just dehydrated ground onion. It gives the flavor of onion, to the rub.
Pepper:  Pepper will give your rub a slight depth to the rub. Cracked fresh black pepper is a great way to increase the depth and flavor of your rub.
Paprika: Paprika has a heat taste. It gives a slow chili pepper taste to the rub.
Cumin: Cumin gives a smoky and nutty flavor to the dry rub.
Ginger: Dried ginger has a sweet and peppery taste, but really makes your rub smell really good.
Cayenne Pepper:  This is a hot fiery spice, which some people like and some do not. If you like a spicy dry rub, use the two teaspoons in the recipe, otherwise reduce it to one teaspoon.
The Best Way to Dry Rub Ribs-
The best way to dry rub ribs is to add a bit of vegetable oil to the ribs and then rub it all over the vegetable oil. The vegetable oil will make the spice blend adhere to the ribs. Just remember to dry rub both sides, for a truly tasty dish.
Storing Dry Rubs-
To store the dry rub simply store in an air-tight container, it will stay good for months.
Some Of My Favorite Rib Recipes–
Don't Forget To Pin–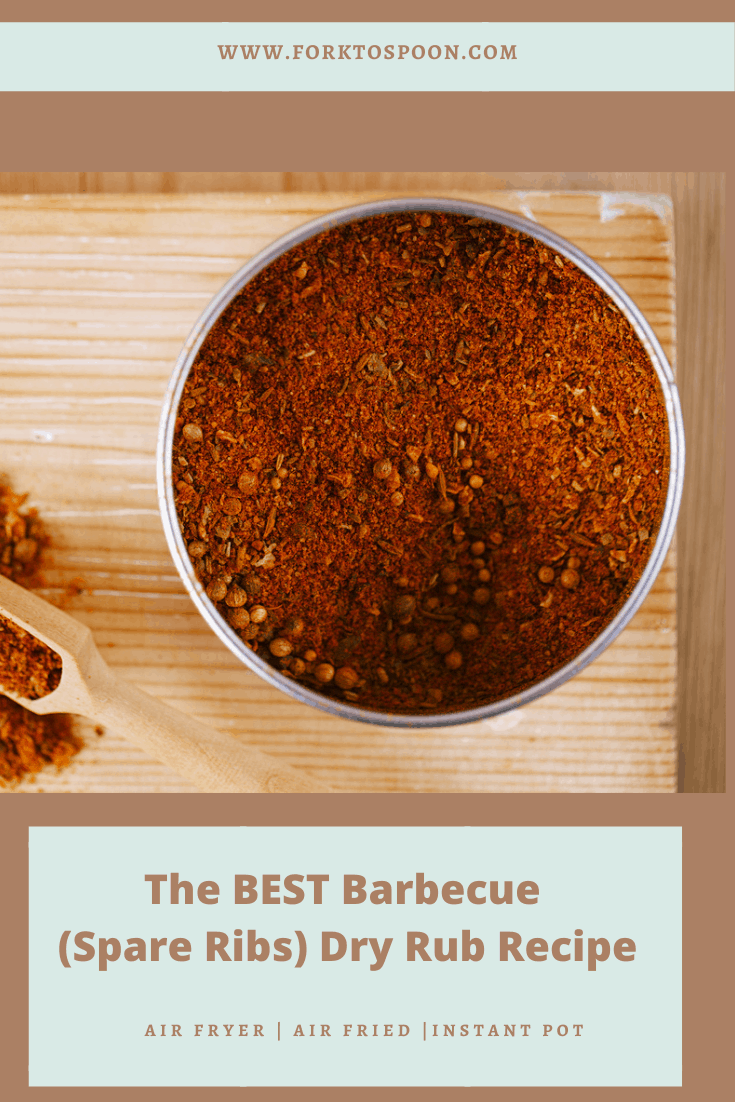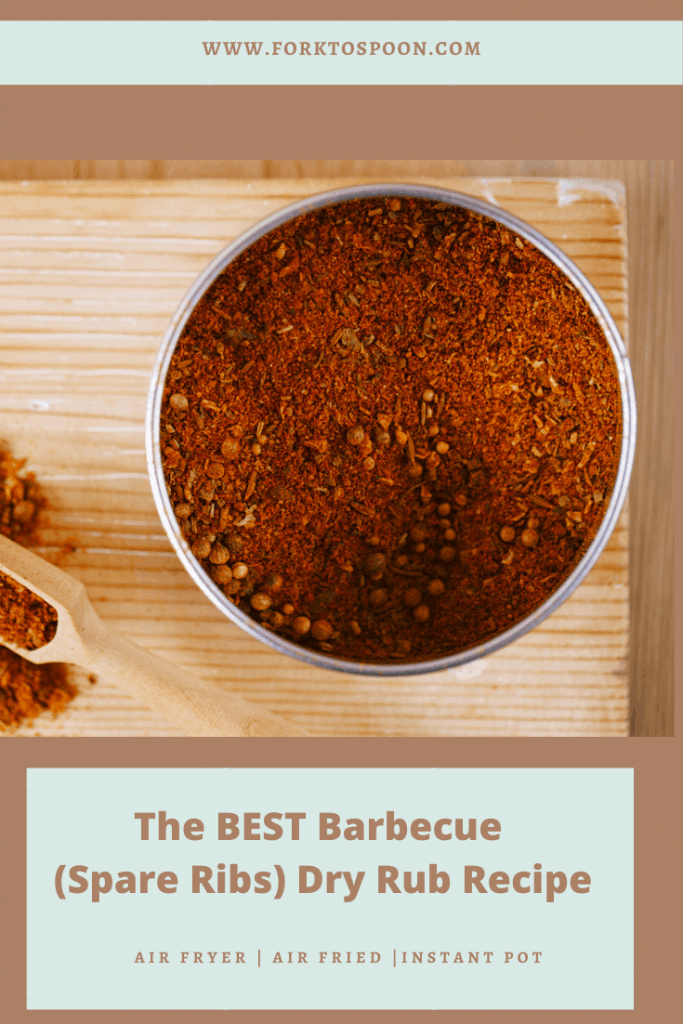 Print
Don't Forget to Pin It: