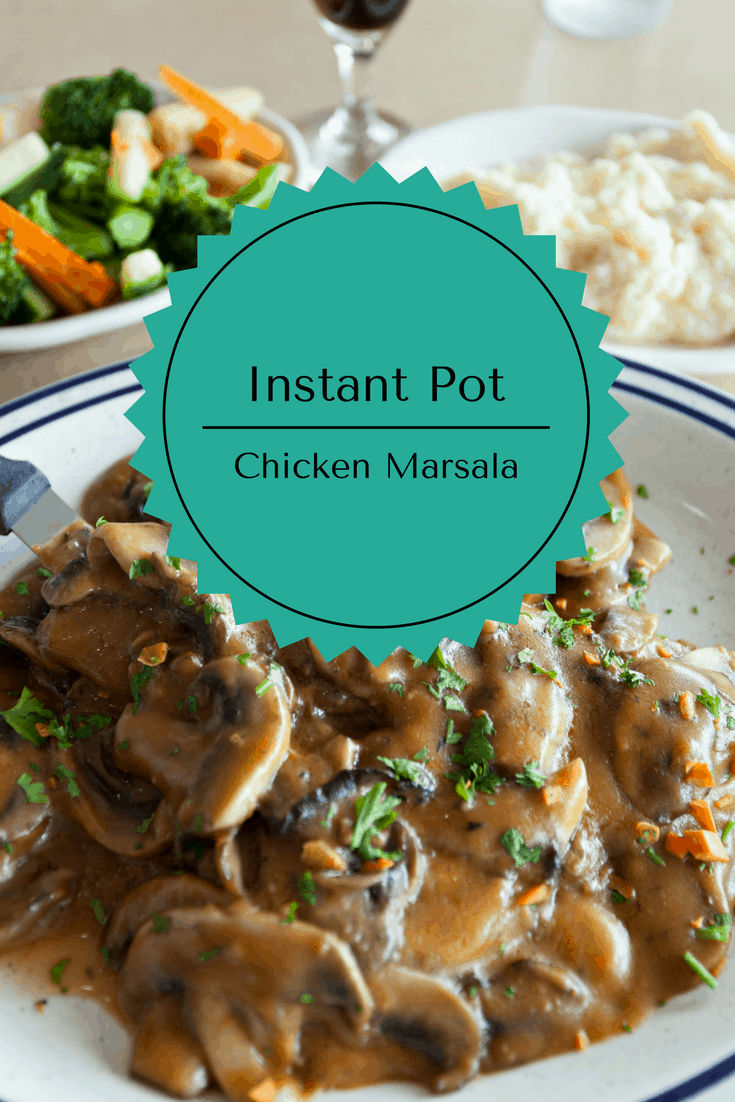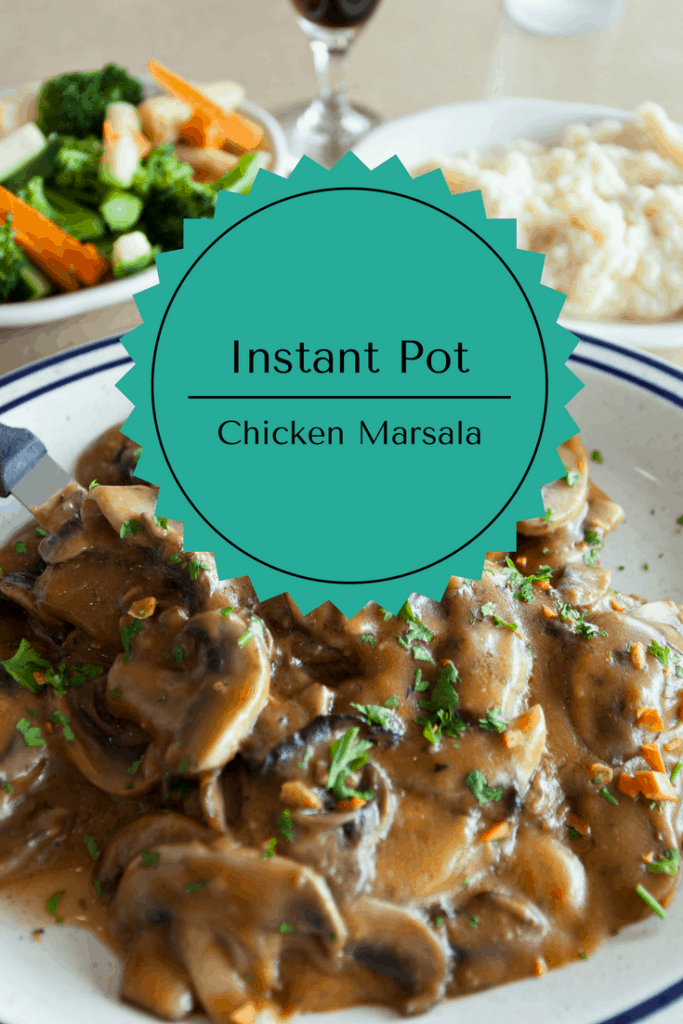 Note: Affiliate links are included n this post
This is one of my favorite recipes. And you know what, it's one of my families favorite recipes.
And since everyone likes it, I only have to cook one meal.
So, today my daily recipe is Instant Pot Chicken Marsala.
If you want to follow my daily Instant Pot Recipes (Tomorrow is AWESOME!)
Follow me on Facebook or on Pinterest
Instant Pot-Chicken Marsala
Ingredients
4 boneless skinless chicken breasts
2 tablespoons of olive oil
1 teaspoon of salt
1 teaspoon of pepper
2 tablespoons of minced garlic (more if you like garlic)
1 cup of sliced mushrooms
1 cup of Marsala cooking wine
1/2 cup of chicken stock
1/4 cup of cornstarch
16 ounces of cooked egg noodles
Garnish with Parmesan Cheese
Instructions
Spread the olive oil over the chicken breasts, and season both sides with salt and pepper.
Saute the chicken, on both sides.
Then add the garlic, mushrooms, Marsala cooking wine,
Set the manual for high pressure for 7 minutes, then do a quick release.
Remove the chicken and add the chicken broth and cornstarch and stir. The press the saute function, and bring to a boil. The sauce should thicken, add back the chicken, mix well, and serve over pasta (if you wish)
Garnish with Parmesan Cheese.
https://forktospoon.com/instant-pot-chicken-marsala/