How To Make Jiffy Cornbread In The Air Fryer — Love cornbread? Craving some but don't want to turn on the oven? Well, have no fear – the air fryer can help you out! This quick and easy recipe will show you how to make Jiffy cornbread in the air fryer, so you can enjoy your favorite comfort food without heating your kitchen.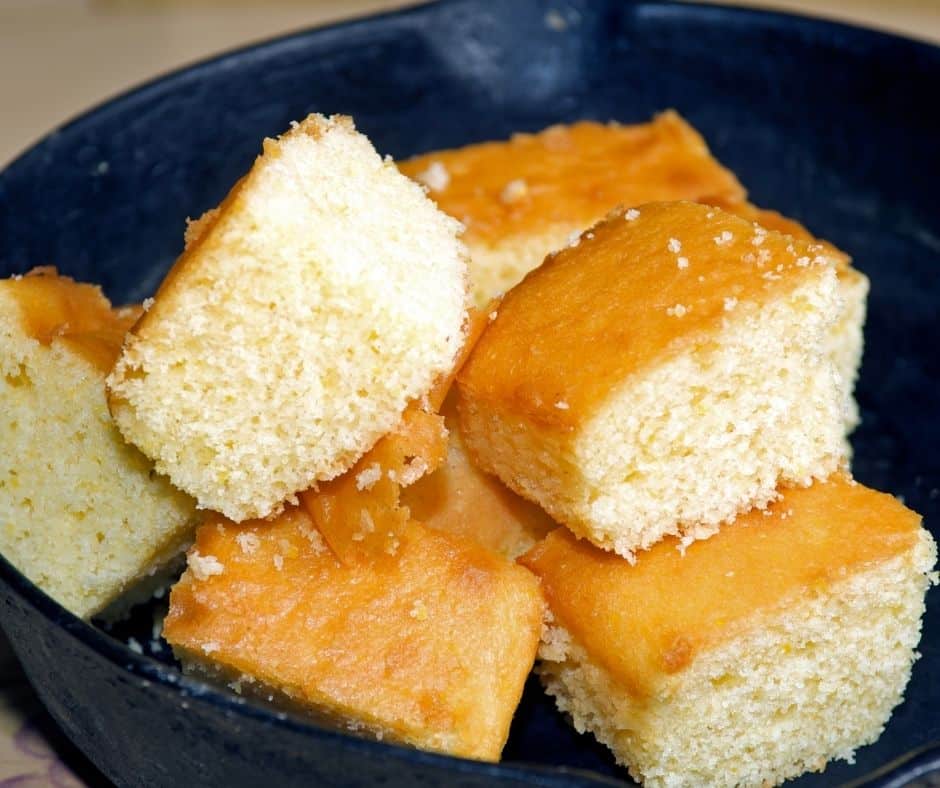 Everyone loves Jiffy Cornbread. After all, it's so inexpensive in the store. This makes an excellent side dish, which will go with any meal. Air Fryer, How To Make Jiffy Cornbread In The Air Fryer
So, when I first got my air fryer, I didn't do any fancy dishes. My goal was to create what I had already been making at home and make it better in the air fryer.
Why Make Jiffy Cornbread In the Air Fryer?
Have you ever used an air fryer? If not, you're missing out! Air fryers are a fantastic way to cook food without using a lot of oil. And they're perfect for cooking jiffy cornbread. In this blog post, I'll show you how to make jiffy cornbread in your air fryer. It's quick, easy, and delicious! So what are you waiting for? Start cooking!
What Pans To Use For Baking In The Air Fryer?
The two questions I always get asked is what pan to use. The key to baking in the air fryer is to use a pan that is not too thick. It will not cook. Here are my two favorites for cornbread in the air fryer,
First is the Fat Daddio's Round Cheesecake Pan, which fits most basket air fryers. IF you are going to use this pan, please remember not to fill it the entire way up, as it will never bake. I usually fill my pan about 2/3 the way full.
The second for everyone looking for a great presentation, and I recommend this across the board, bundt cakes do AMAZINGLY well in the air fryer because you don't have to worry about them cooking the middle.
Ingredients Needed For Jiffy Cornbread In The Air Fryer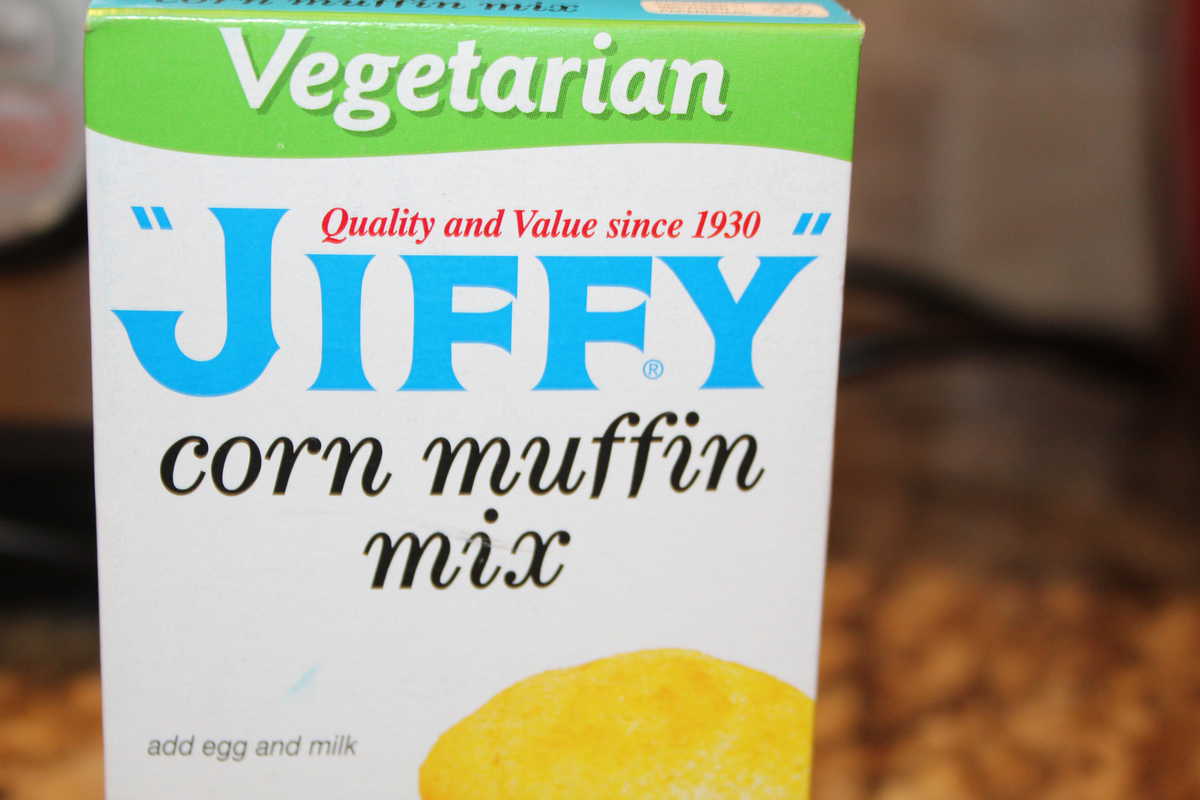 A box of Jiffy Cornbread, regular or Vegetarian.
How To Make Jiffy Cornbread In The Air Fryer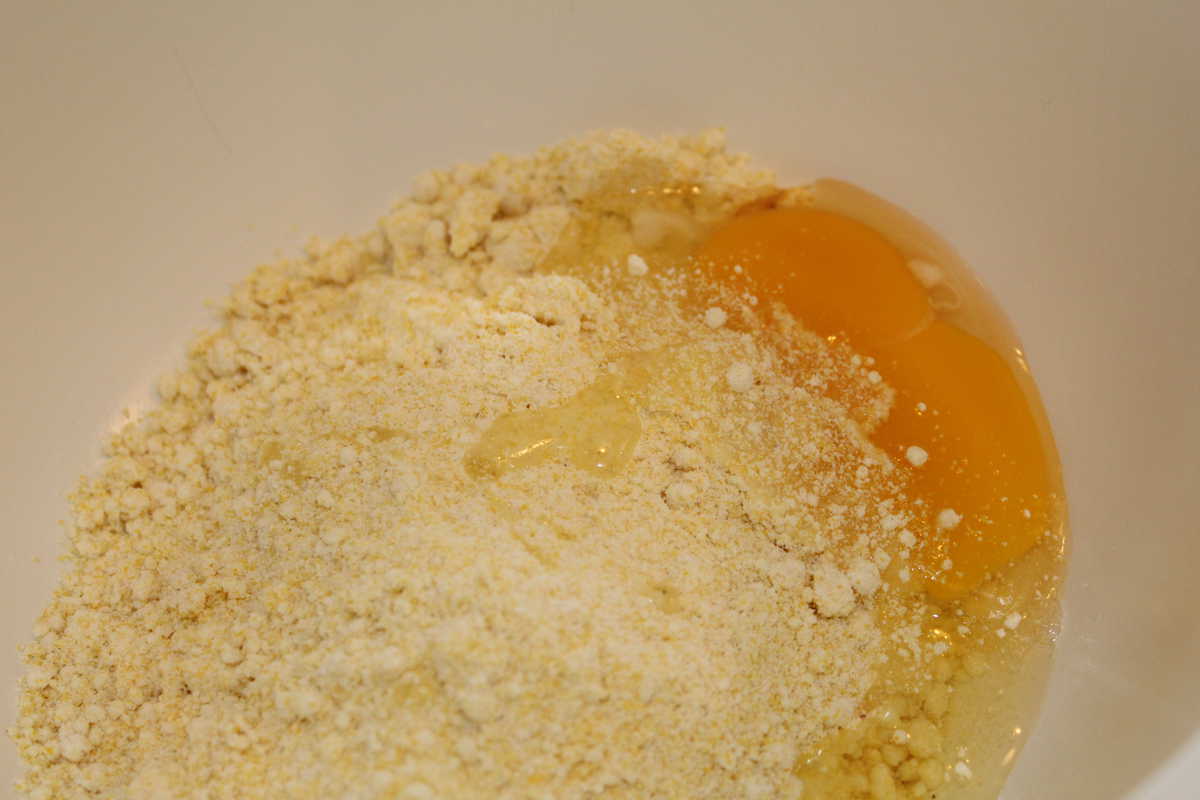 I followed the boxes instructions and mixed in an egg and milk.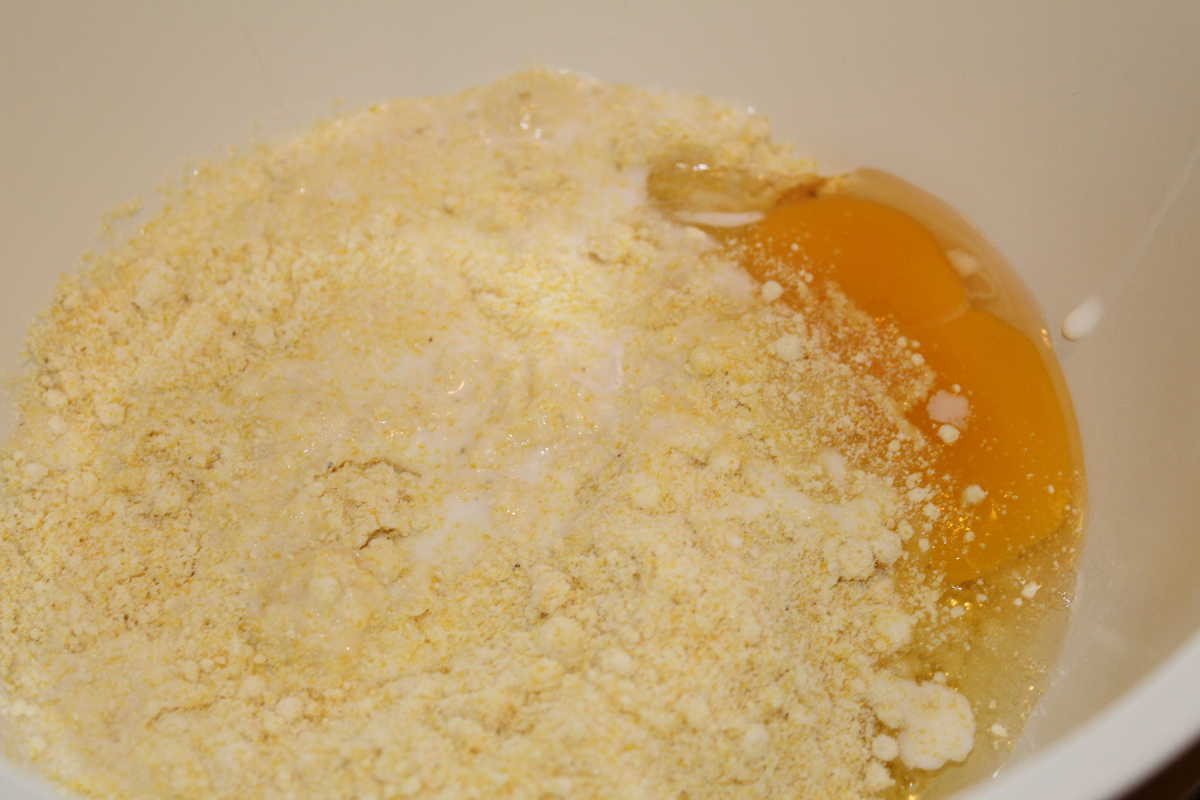 Just remember to mix well, scraping the sides to get all of the mixes.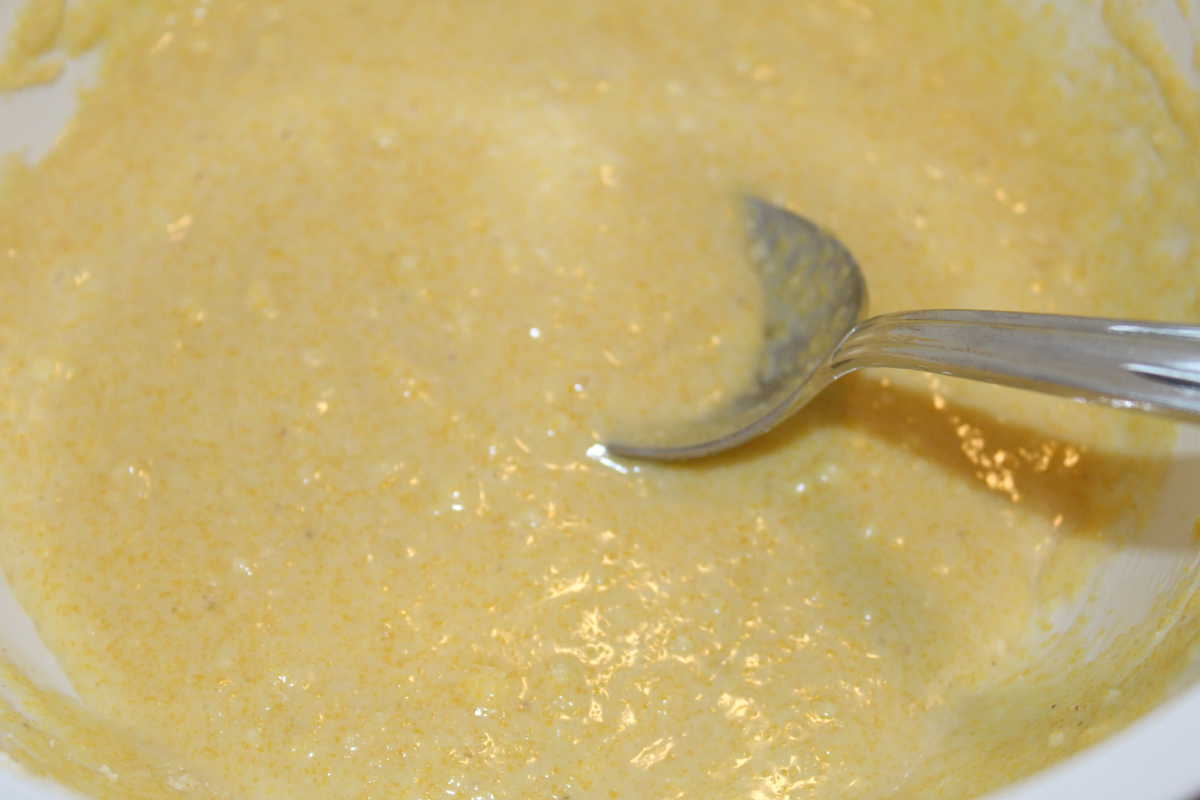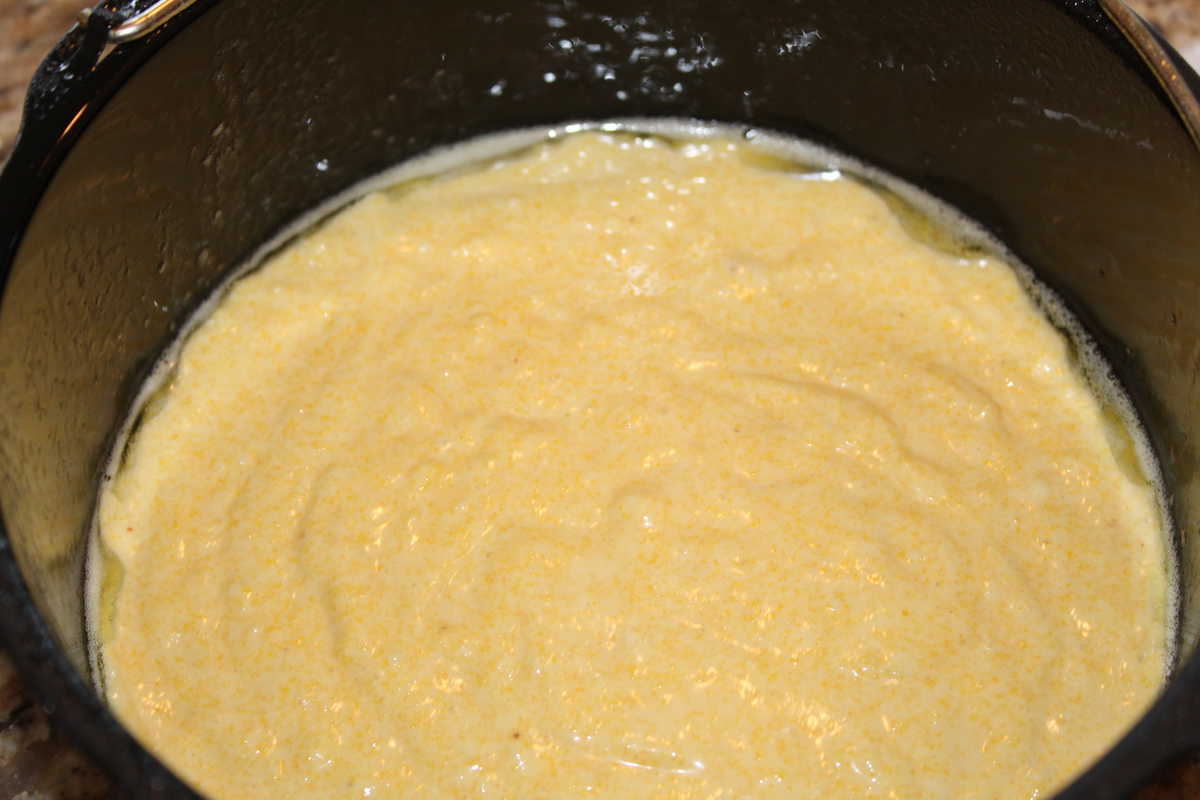 As you can see, I used my EVVO Sprayer and sprayed my pan and then put my prepared mix into the pan. I air-fried it for 15 minutes at 310 degrees. F. If it is not cooked, and the toothpick does not come out clean in the center, add 5 minutes until it's nice and golden brown.
Note: The exact time will depend on what air fryer pan you are using and what air fryer you own.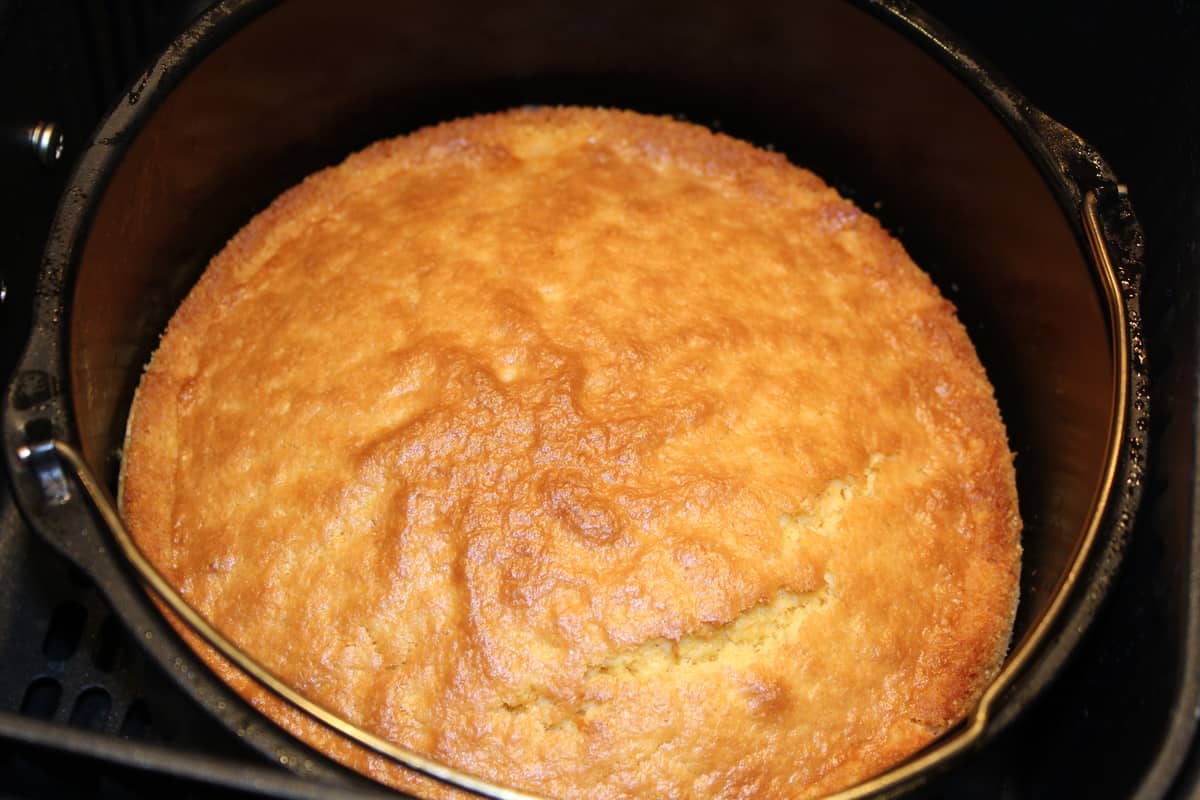 How To Store Leftover Cornbread:
Leftover cornbread can be stored in the fridge for a few days or in the freezer for a few months.
More Air Fryer Cornbread Recipes:
Don't Forget To Pin: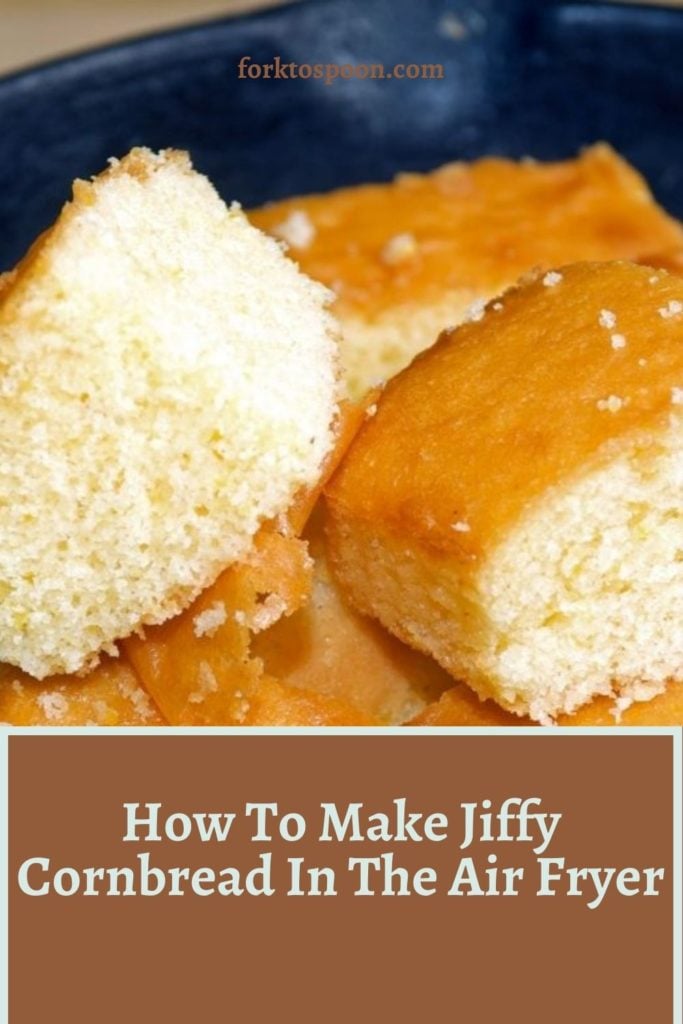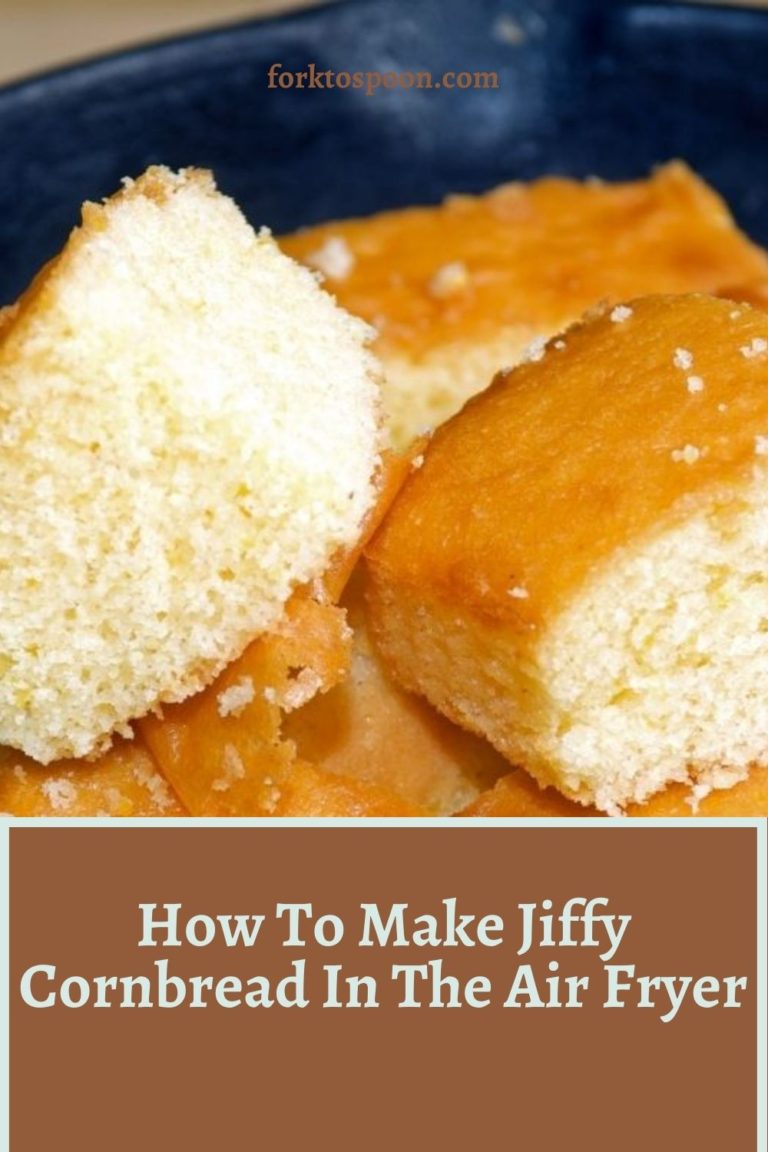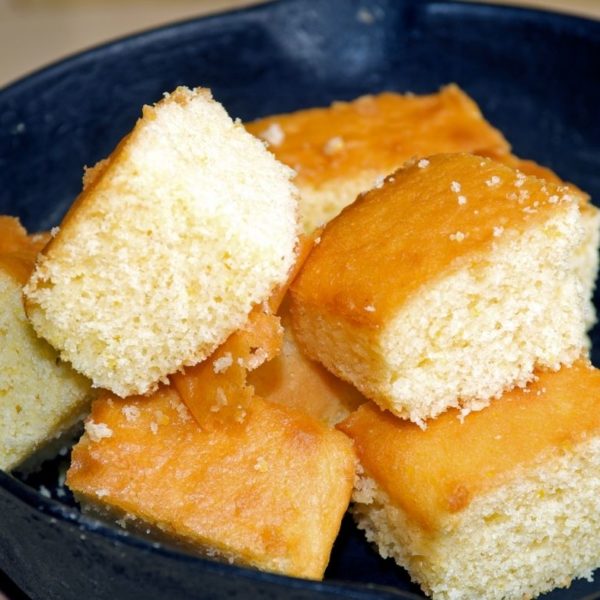 How To Make Jiffy Cornbread In The Air Fryer
Description
This is one of the easiest recipes you can make in the air fryer, and it's so good. The cornbread comes out light and fluffy. Thanks to a boxed Jiffy Mix.
Ingredients
1

package

Jiffy Cornbread

1

large

egg

1/3

cup

milk
Instructions
In a large bowl, add the cornbread mix, egg and milk. Mix well.

Spray your pan with cooking spray (non-stick or EVOO), and hten pour your batter into the prepared pan.

Set the pan into the air fryer, and set the temperature to 310 degrees F, air fryer setting, for 15 to 20 minutes.
Nutrition
Serving:
1
g
Calories:
282
kcal
Carbohydrates:
43
g
Protein:
6
g
Fat:
9
g
Saturated Fat:
3
g
Polyunsaturated Fat:
1
g
Monounsaturated Fat:
5
g
Trans Fat:
1
g
Cholesterol:
50
mg
Sodium:
519
mg
Potassium:
112
mg
Fiber:
4
g
Sugar:
13
g
Vitamin A:
170
IU
Vitamin C:
1
mg
Calcium:
64
mg
Iron:
2
mg