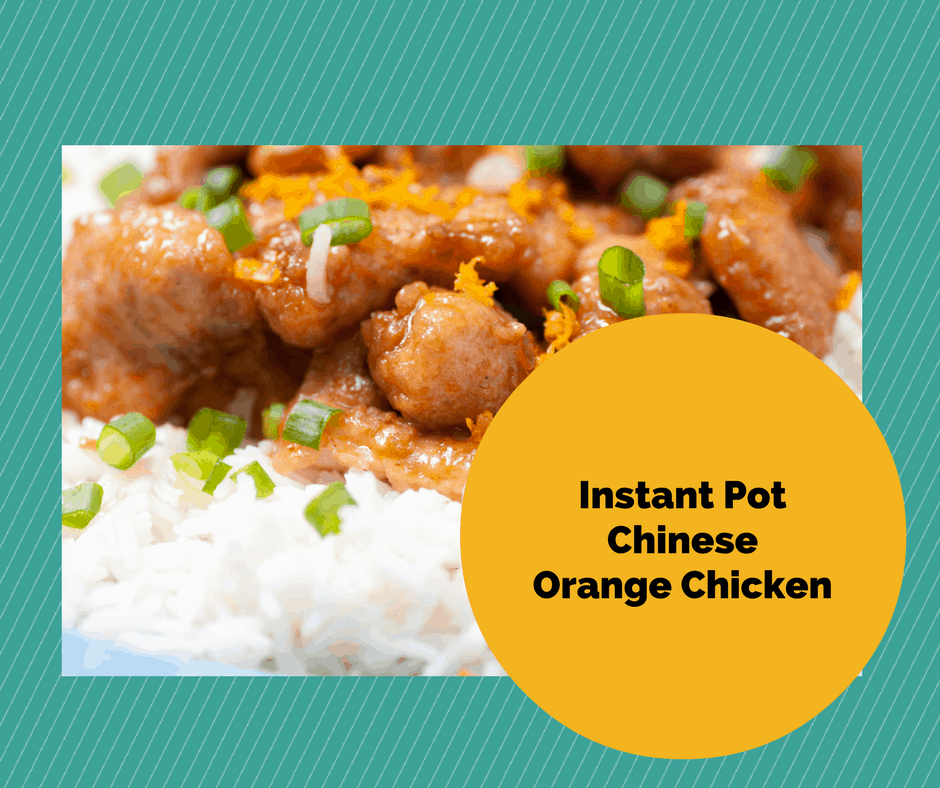 Note: Affiliate links are included in this post
My husband loves Chinese food, and I think when I was dating him, he had Chinese food every night.
While I like Chinese food too, it's not too good for the waistline or the pocket book. So, I started to experiment with how to make Instant Pot Chinese food, because 1. I love my Instant pot 2. I don't have time for simmering all day.
One of my children's favorite things at the Chinese restaurant is Orange Chicken, so I tweaked a few recipes I found on the web and came up with this,
I hope you try it and enjoy it because it tastes really good!
Instant Pot-Homemade Chinese Food-Orange Chicken With Rice
Ingredients
4 boneless chicken breasts (diced into cubes, about 1 inch)
1/3 cup of water
1/4 cup of soy sauce (gluten free is available)
2 tablespoons of brown sugar
1 tablespoon of red wine vinegar
1/2 teaspoon of chili powder
1 teaspoon of salt
1 teaspoon of pepper
1/2 cup orange marmalade
2 to 4 tablespoons of water
3 tablespoons of any type of flour (substitute gluten free if you want)
Garnishes: green onions (sliced) or more sauce
Instructions
In the Instant Pot add the chicken, water, soy sauce, brown sugar, red wine vinegar and chili powder
Mix well, so that the sauce is over the chicken, which will allow it to absorb the flavor
Lock the lid into place and change it to sealed.
Press manual and set it for 5 minutes
When it's done do a quick release, then remove the lid,
add the marmalade, water The (2-4 tablespoons only), flour, salt and pepper and mix well.
Then unplug and re-plug it in and press saute, and saute until the sauce is thickening.
Serve on top of rice or the rice on the side.
Garnish and enjoy!
https://forktospoon.com/instant-pot-homemade-chinese-food-orange-chicken-rice/