If you're tired of the same old store-bought condiments, look no further than homemade tartar sauce. Made with chopped pickles, mayonnaise, and a blend of herbs and spices, this tangy sauce is the perfect addition to any seafood dish. Plus, it's easy to customize to your taste by adding in ingredients like diced onions or capers. Don't just reserve it for fish – try it as a topping for veggie burgers or sandwiches, too. Next time you're craving something a little more special than the usual store brands, give homemade tartar sauce a try. It's sure to add some extra flavor to your meal.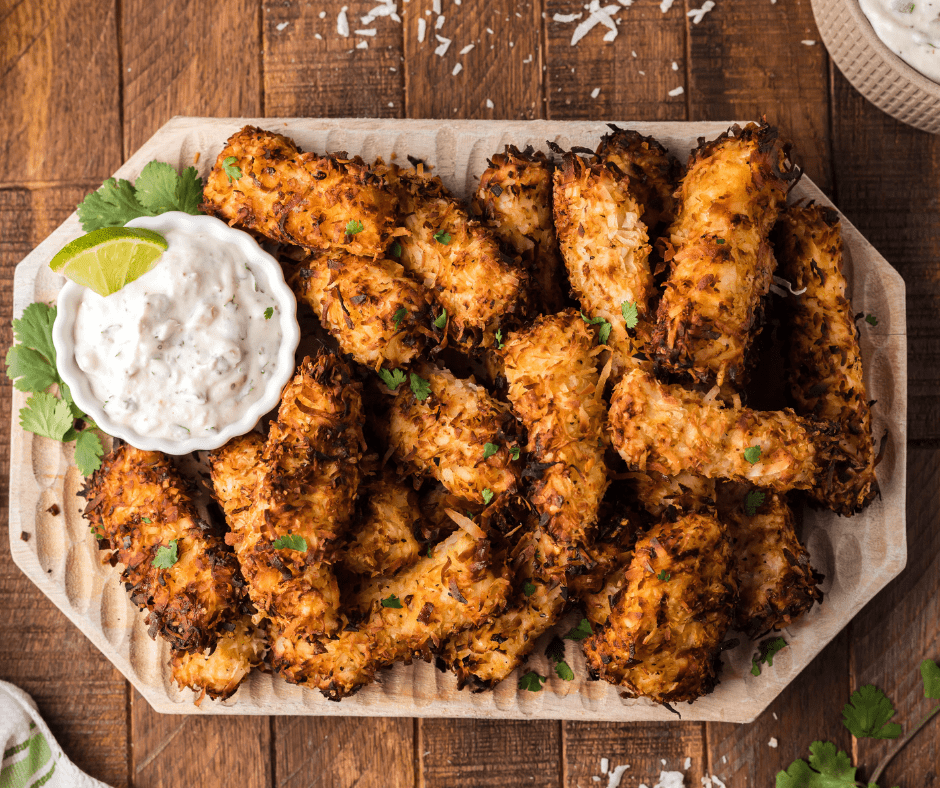 Homemade tartar sauce is deliciously simple to make at home and can take any fish dish to the next level. To start, mix together some mayonnaise, minced pickles or relish, lemon juice, and minced shallots or onions. Then add in a dash of mustard and Worcestershire sauce for a little kick of flavor. Finally, season with salt and pepper to taste. Homemade tartar sauce is not only much fresher than store-bought versions, but it also allows you to customize the flavors to your liking. Serve this sauce alongside fried or grilled fish for a tasty meal that will have your taste buds dancing. Next time you're looking for a zingy topping for seafood, give homemade tartar sauce a try – it's guaranteed to be a hit!
What Is Tartar Sauce
Despite the name, tartar sauce has nothing to do with dental hygiene. Rather, it's a delicious and tangy sauce typically made from mayonnaise, pickle relish, and lemon juice. Other ingredients like onions, capers, and mustard may also be added for extra flavor. The origins of tartar sauce can be traced back to France, where it was originally called "sauce tartare." However, it gained popularity in the United States during the late 19th century when recipes started appearing in cookbooks. So next time you're looking for something to liven up your seafood dish, give tartar sauce a try – your taste buds will thank you!
Easy Tartar Sauce Recipe
If you're looking for a delicious and easy tartar sauce recipe, look no further! This simple recipe only requires mayonnaise, finely chopped dill pickles, lemon juice, and a dash of hot sauce. Simply mix all the ingredients together in a bowl, adjust the seasonings to taste, and voila! The tangy pickles give this classic sauce a fresh twist and make it perfect for serving with fried fish or as a dipping sauce. It can also be stored in the fridge for up to a week, making it great for meal prep or impromptu dinner parties. Give this easy tartar sauce recipe a try and add some zest to your next meal!
And be forewarned this stuff is better than the bottled tartar sauce, or jarred stuff, without any high fructose corn syrup.
Ingredients Needed For Homemade Tartar Sauce
Do you love the taste of tartar sauce but hate all of the preservatives and additives in store-bought versions? Then why not try making your own homemade tartar sauce? All you need are a few simple ingredients:
Remember all of the details, and quantities are in the recipe card, at the bottom of the page!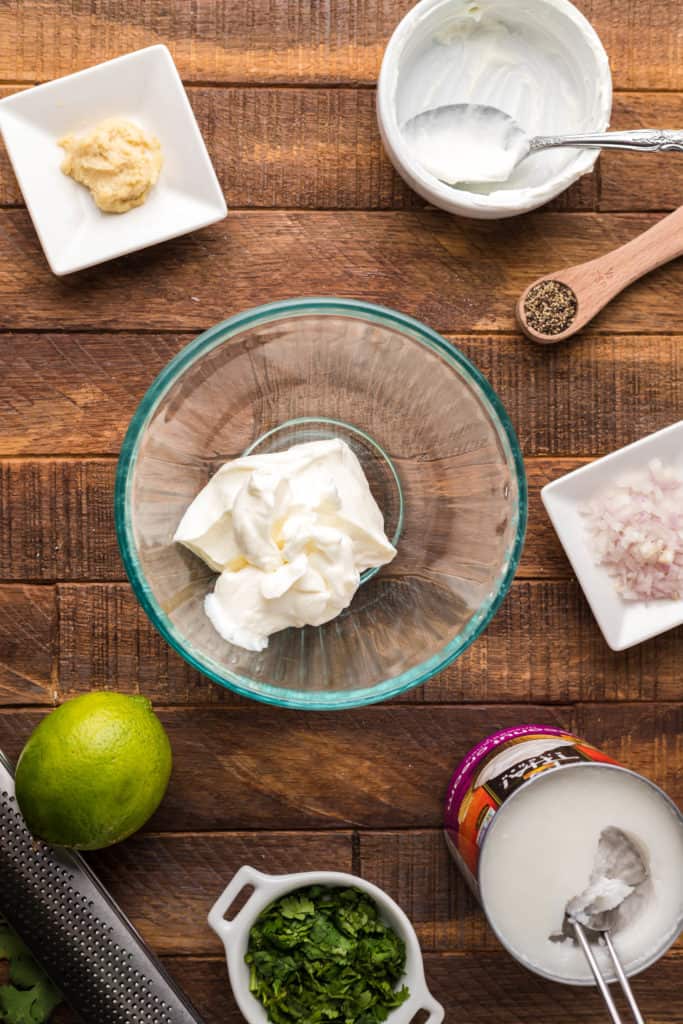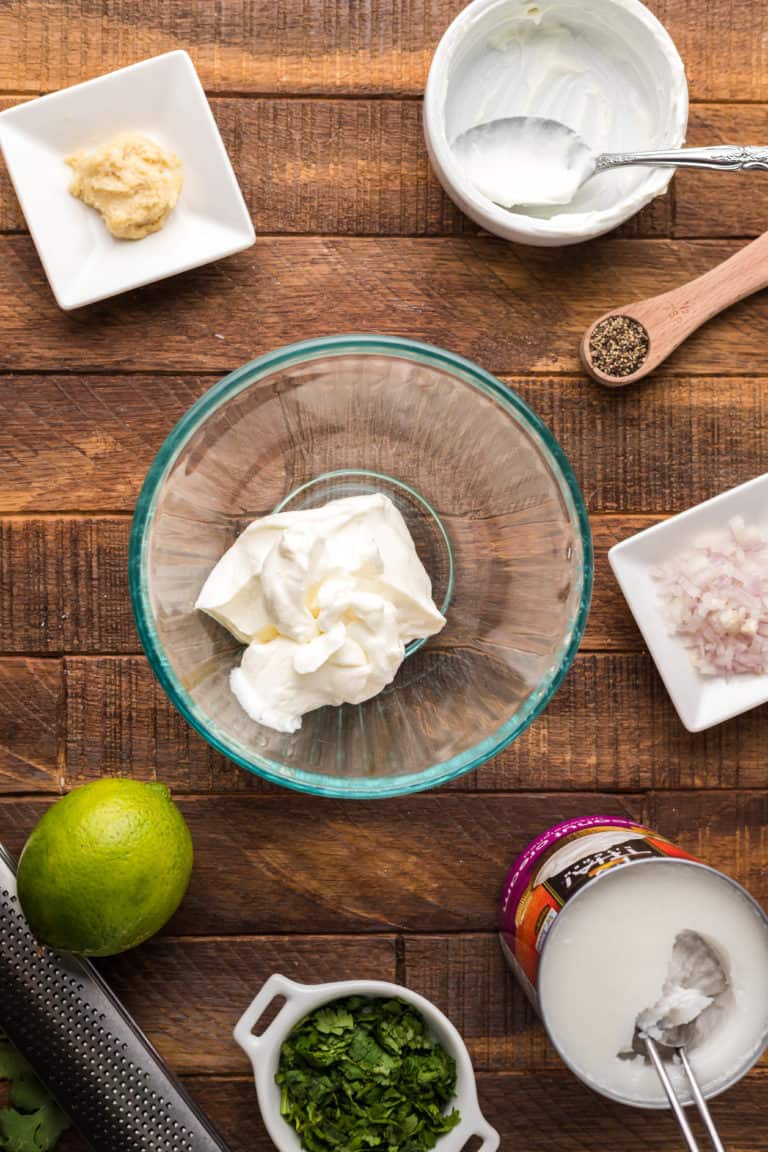 Mayonnaise: You can use low-fat, regular, or Miracle Whip Any store-bought mayo will work.
Dill Pickles: You can use sweet pickles, or butter pickles, or even dill relish.
Fresh Dill: There is nothing better they fresh chopped dill in this recipe.
Lemon Juice: Fresh lemon juice, usually one slice of lemon.
Granulated Sugar: Adds a bit of sweetness.
Black Pepper: Add some spice, just a little bit.
Onions: You can either use finely dice onions, or onion powder.
How to Make Tartar Sauce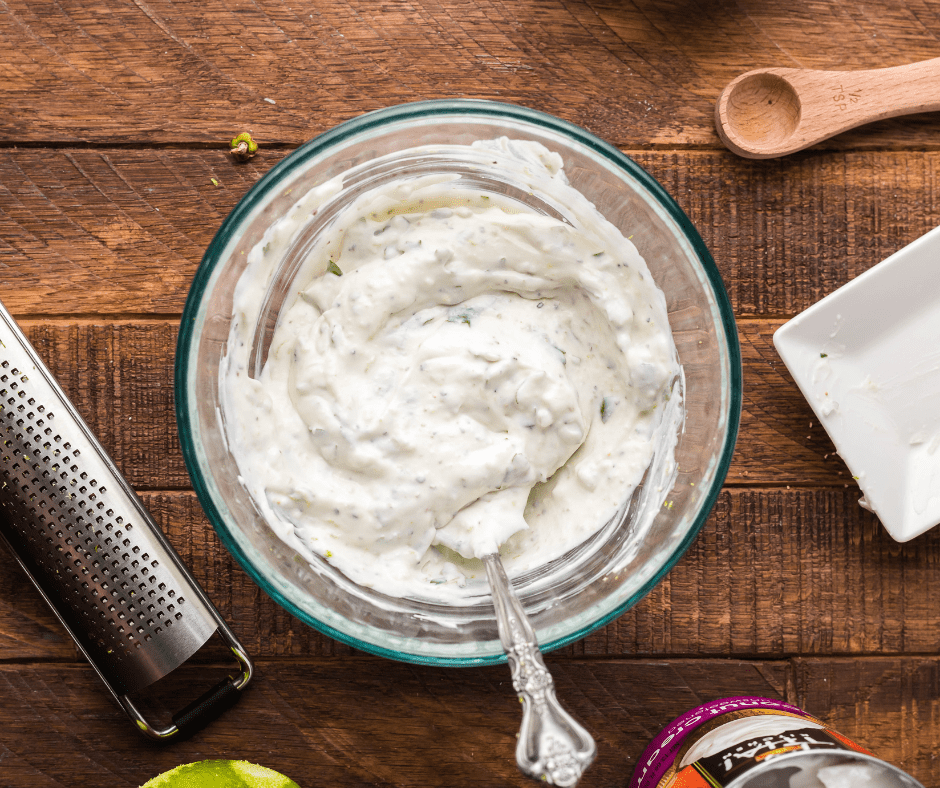 Place all of the ingredients into a small bowl, and mix well. Place into the refrigerator, for at least 30 minutes, to let the flavors blend together.
Ingredient Substitutions
Mayo: You can also use Plain Greek Yogurt, Sour Cream, or low-fat mayonnaise, or even Miracle Whip. All three variations will give you a creamy base. Remember that this is a mayonnaise-based condiment, so check for freshness o your mayonnaise.
How To Store Homemade Tartar Sauce
When it comes to homemade tartar sauce, proper storage is key in maintaining its freshness and delicious flavors. If storing in the fridge, be sure to tightly seal the sauce in an airtight container, or mason jar, before placing it in the coldest part of the refrigerator. Homemade tartar sauce should also be used within a week for optimal taste. Tartar sauce does not keep for a long time.
How Long Does Tartar Sauce Keep
Unlike bottled tartar sauces, this delicious condiment will only keep for a few days. After that, it will start to break down and go bad.
What To Serve With Easy Homemade Tartar Sauce Recipe
What do you serve with homemade tartar sauce? The list is endless, but some of our favorites include:
Other Sauces You Can Use on Your Favorite Seafood Dishes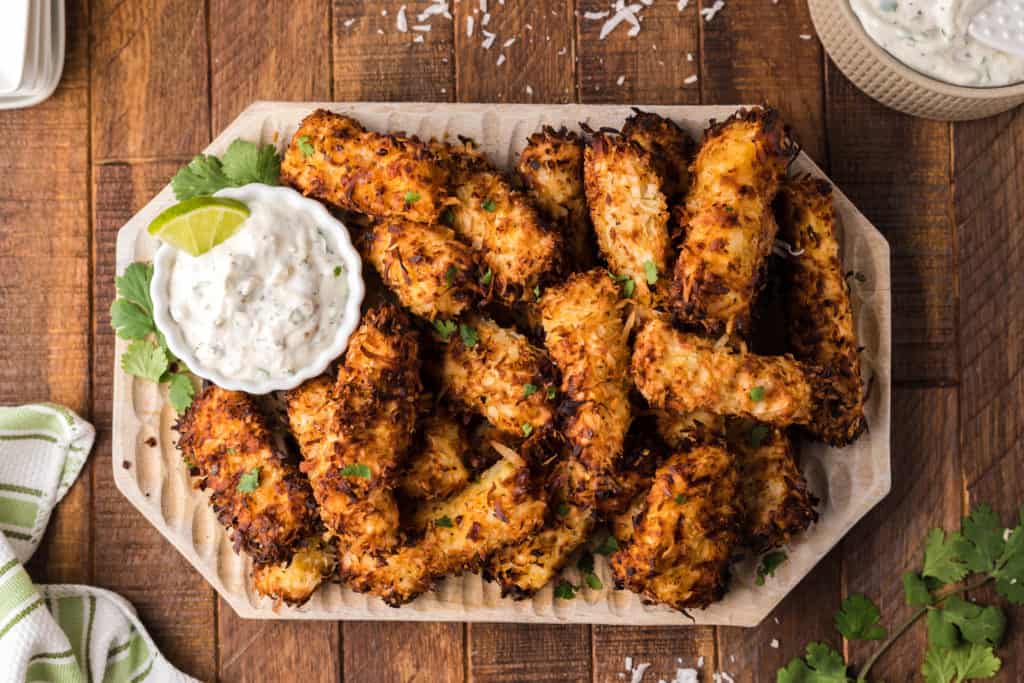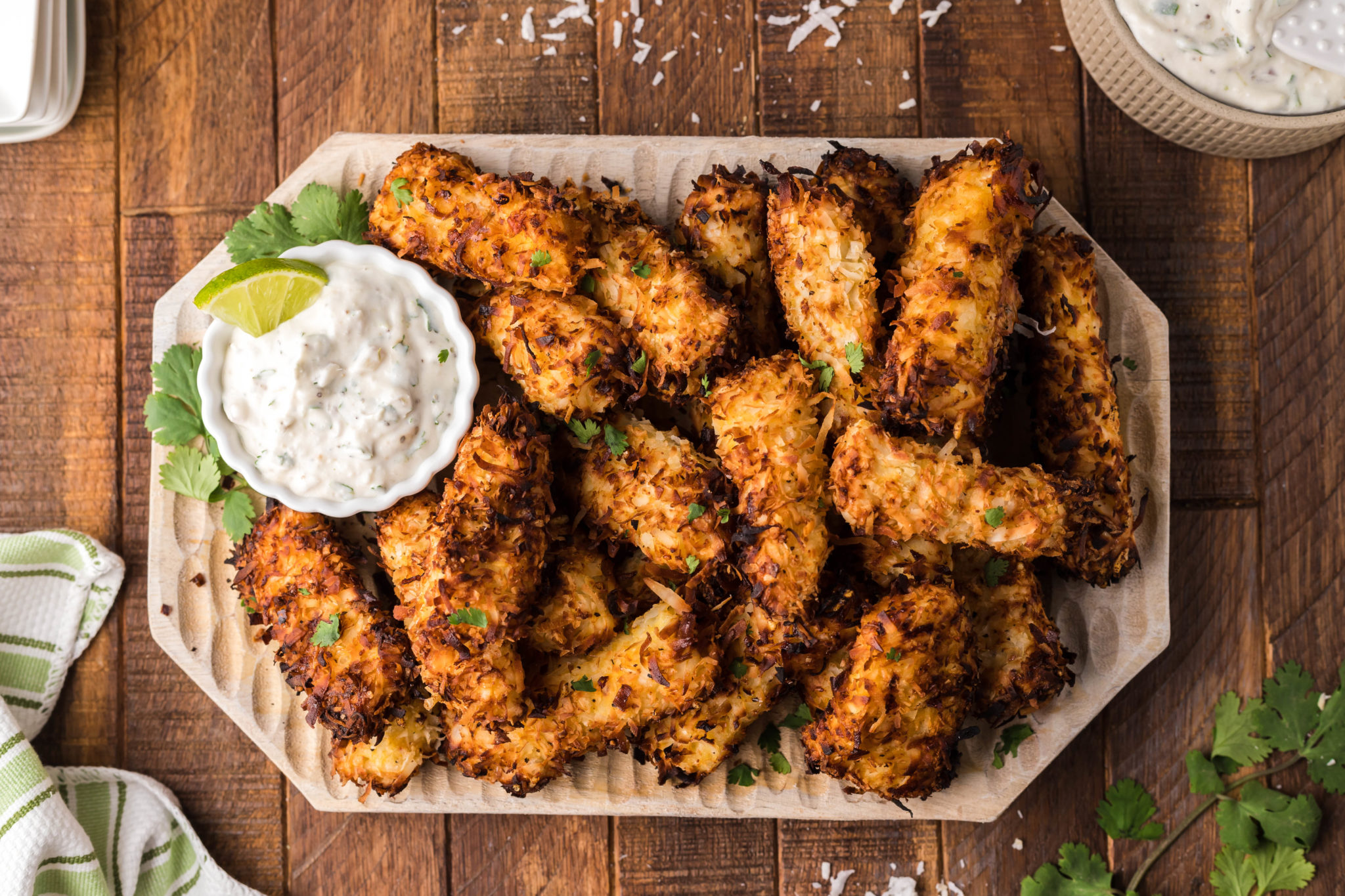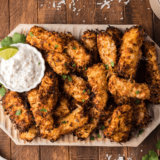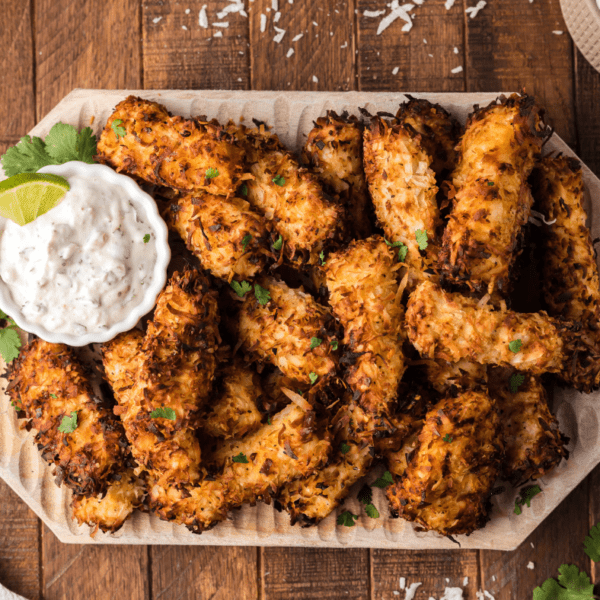 Homemade Tartar Sauce
Description
Who doesn't love tartar sauce? It's the perfect complement to fried fish, shrimp, and oysters. But it's also really easy to make from scratch at home. In just a few minutes, you can have a delicious batch of tartar sauce that tastes better than anything you can buy in a store. So next time you're cooking up some seafood, give this recipe a try!
Ingredients
1

cup

mayonnaise

1

cup

dill pickles

,

diced

1

tablespoon

fresh dill

,

diced

1

teaspoon

lemon juice

1

teaspoon

granulated sugar

1/4

teaspoon

black pepper

2

tablespoons

onion

,

diced
Instructions
In a large bowl add all of the ingredients and mix.

Refrigerate before serving.
Nutrition
Serving:
1
g
Calories:
196
kcal
Carbohydrates:
1
g
Protein:
0.4
g
Fat:
21
g
Saturated Fat:
3
g
Polyunsaturated Fat:
13
g
Monounsaturated Fat:
5
g
Trans Fat:
0.1
g
Cholesterol:
12
mg
Sodium:
322
mg
Potassium:
31
mg
Fiber:
0.2
g
Sugar:
1
g
Vitamin A:
55
IU
Vitamin C:
1
mg
Calcium:
13
mg
Iron:
0.1
mg