If you're a fan of ranch dressing (and who isn't?), then you're going to love these air fryer ranch pita chips. They're the perfect appetizer or snack for any occasion, and they're so easy to make! Plus, they're a lot healthier than traditional potato chips, thanks to the air frying. So if you're looking for a delicious and healthy alternative to regular pita chips, give this recipe a try!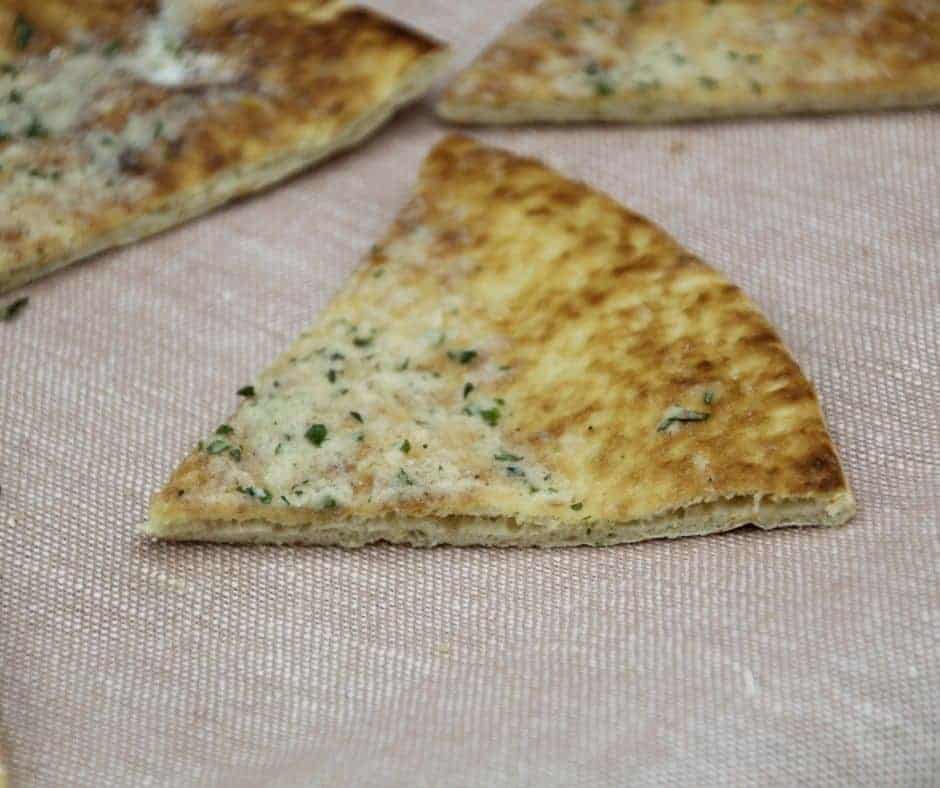 One of my son's favorite air fryer snacks, is Air Fryer Ranch Pita Chips. They are amazing, and you will not get over the flavor.
Turn your favorite pita bread into pita chips within minutes. They are so good; I served them today with some onion dip. They made for a great and easy snack break for the kids.
My son's favorite seasoning on almost everything is Hidden Valley's Ranch Seasoning Mix, and I am so thankful that it comes in a shaker bottle, as it is so much easier to season everything with.
If you have never tried the Ranch Seasoning mix or want to make your own, it is a combination of spices, parsley, garlic powder, onion powder, salt, dill, and black pepper. I love the aroma in the air while these pitas were toasting in the air fryer. They gave the air a nice aroma of roasted spices; mostly, I could smell the dill.
If you are looking for some more easy Air Fryer Appetizer Recipes, some of my favorites are AIR FRYER LOADED BBQ CHICKEN NACHOS, AIR FRYER IRISH POTATO NACHOS, AIR FRYER CHEESY HAM & PICKLE EGG ROLLS, and AIR FRYER PICKLES
What Are Ranch Pita Chips?
Do you like ranch dressing? If so, you'll love ranch pita chips! These chips are made with whole wheat pitas, olive oil, and your favorite ranch seasonings. They're the perfect snack for when you're craving something salty and delicious. Plus, they're a lot healthier than regular potato chips. So give them a try today!
Are Pita Chips Healthy?
Are pita chips a healthy snack option? That's a question that many people have wondered about, and the answer is not always clear. Some pita chips are made with healthier ingredients than others, so it's important to read the label before you buy.
But in general, pita chips can be a healthy snack choice if you eat them in moderation. Here's why: Pita chips are a good source of fiber, which can help keep you feeling full and satisfied between meals. They also contain some protein and potassium, both of which are important nutrients. And unlike many other types of chips, pita chips are relatively low in sodium. So if you're looking for a healthier chip alternative, try air fryer pita chips!
Are Pita Chips Vegan?
Are you a vegan or someone who is trying to cut back on their meat consumption? If so, you may be wondering if pita chips are vegan. The answer to that question is…it depends. Some pita chips are made with butter and milk, while others are vegan-friendly.
Air Fryer Ranch Pita Chips
I promise you, once you make your first batch, you will never realize how easy it was, and you will be making these over and over again. You can change out the seasonings for almost any of your favorites to get a quick homemade pita chip.
Then dip them into hummus, salsa, or your favorite bean dip! They will all create winning combinations.
Ingredients Needed For Air Fryer Ranch Pita Chips
Air fryers are all the rage right now, and for good reason! They make delicious food without heating up the whole house. Today we're going to show you how to make ranch pita chips in your air fryer. All you need is a few simple ingredients and about 20 minutes. So let's get started!
Pita Bread
Olive Oil
Ranch Seasoning Mix
How To Make Air Fryer Pita Chips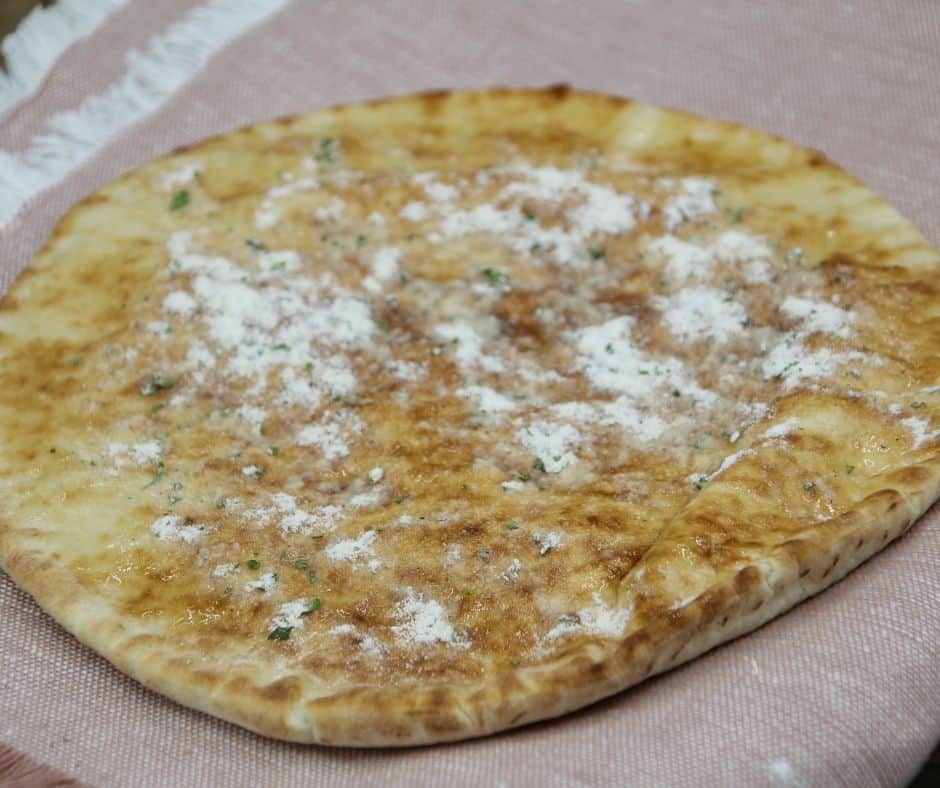 Start by either spraying or brushing the olive oil onto the pita bread, and then shake the seasonings over the bread, covering it.
Place the pita bread into the air fryer basket for 3-4 minutes at 320 degrees F, air fryer setting.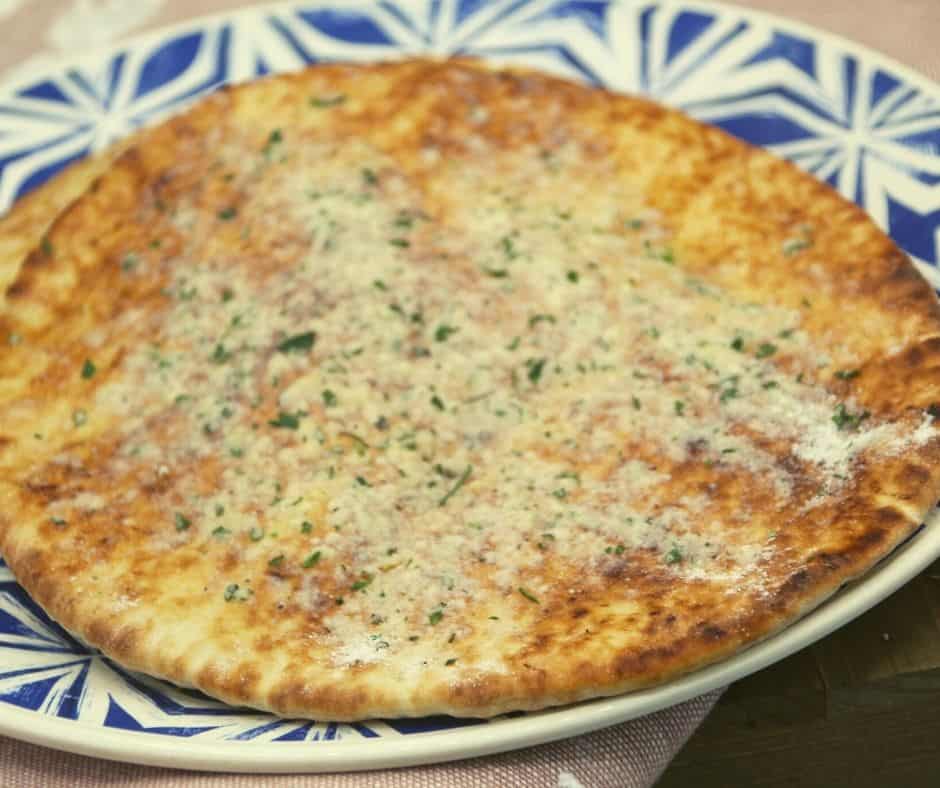 Let cool slightly before cutting into wedges.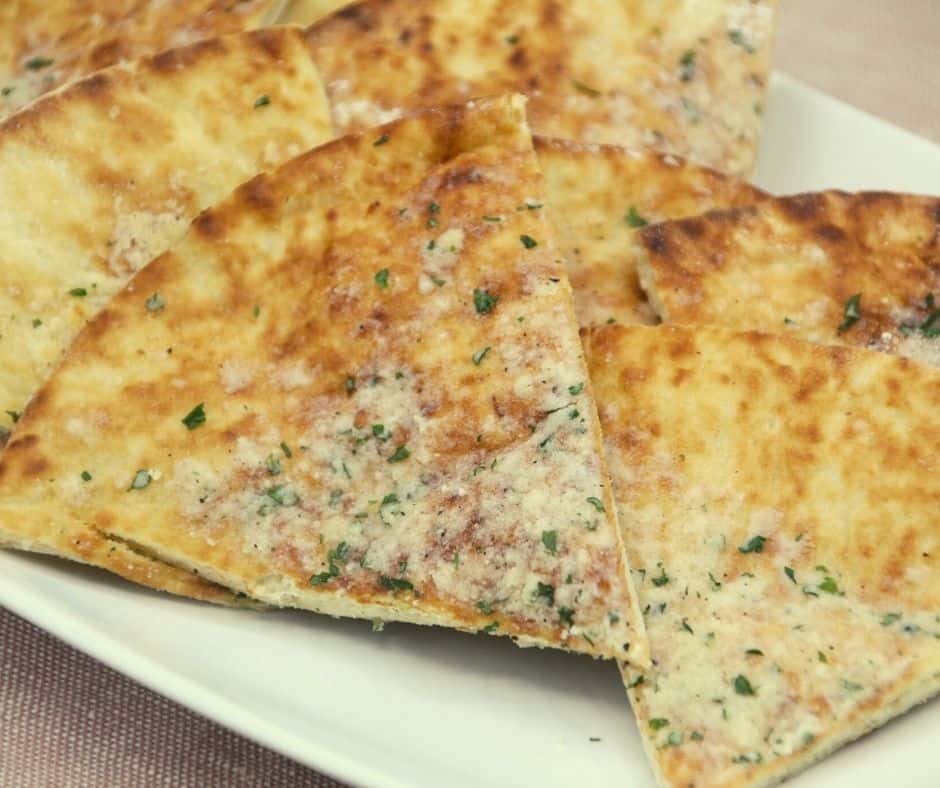 What Bread Can You Use For This Recipe?
While you can use any bread in this recipe, I like to use ingredients typically found at the grocery store.
Therefore I went with a regular Pita Bread bag, which you can find at most United States Grocery Stores in the Deli Section.
If you want to use pocketless pita bread, that will work as well; depending on where you live, you can find it, one variety is called Kontos.
Another thing to look for if you frequent a Lebanese Grocery Store would be Lavash Bread. Which is a great alternative if you are looking to get a crunchy pita chip.
What Oil Can You Use For This Recipe?
Today, I used olive oil, which I always have on hand since I air fry every day. It is a high-heat oil and works well with air fryer cooking.
Other alternative oils that you can use are coconut oil, sunflower oil, or avocado oil. They are all high-heat oils that will work well.
The oil helps the chips get crispy.
More Air Fryer Snack Recipes:
Are you looking for new and interesting snack recipes to make in your air fryer? If so, you're in luck! In this post, we'll share some of our favorite air fryer snack recipes. So, whether you're looking for a new twist on an old favorite or something completely new, we've got you covered. Enjoy!
Don't Forget To Pin: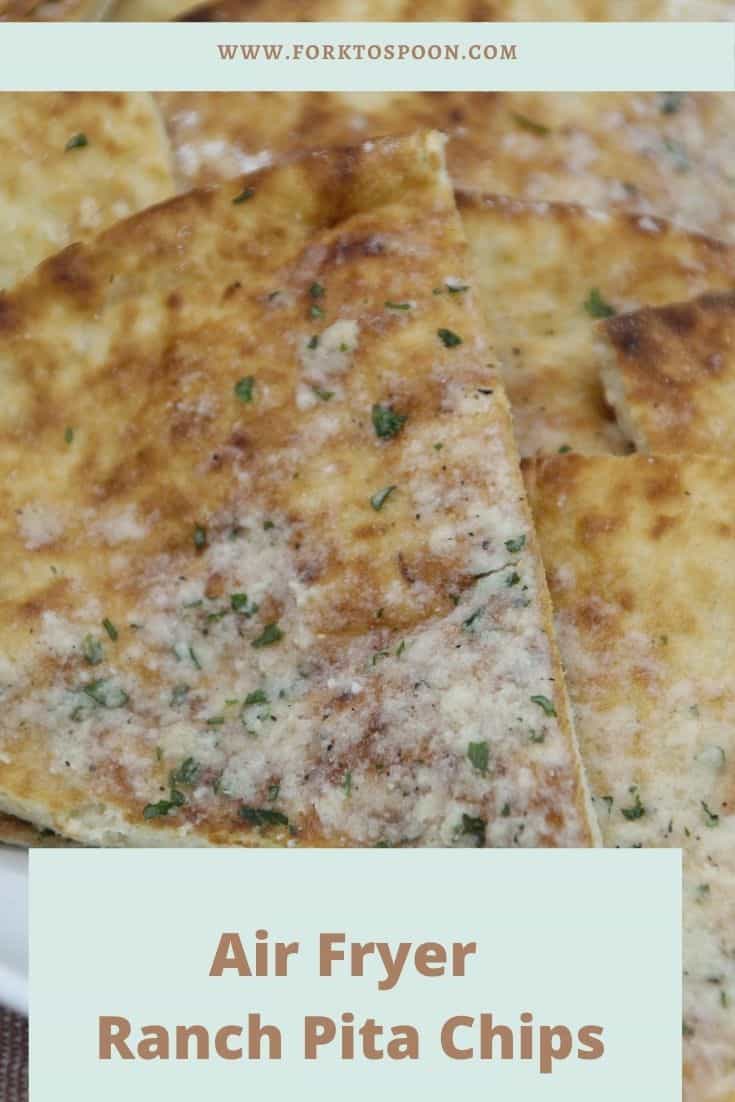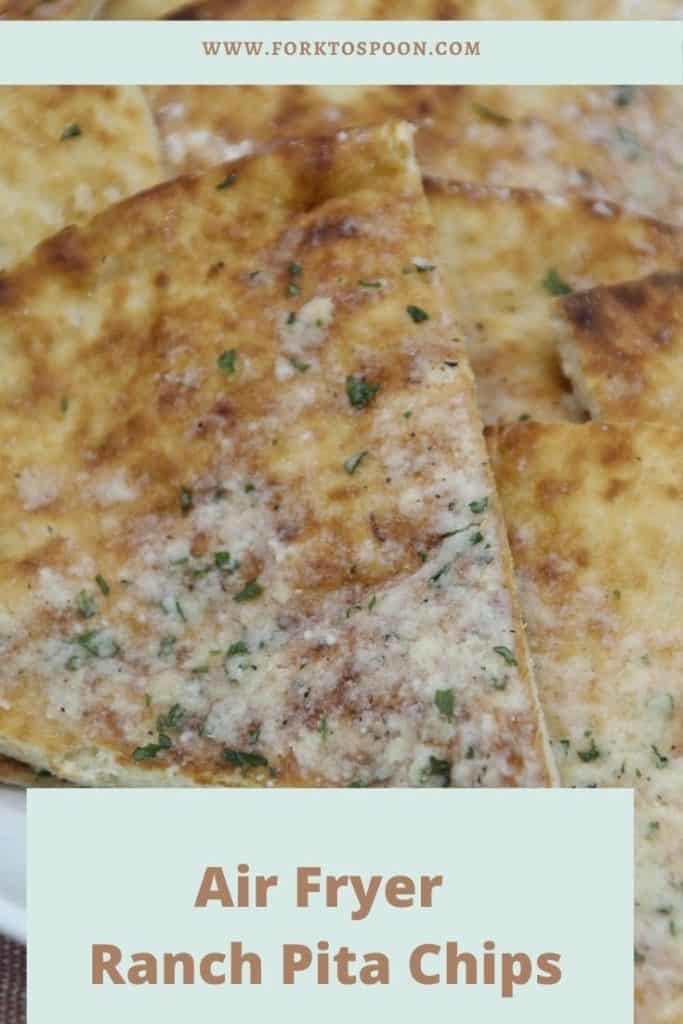 Air Fryer Ranch Pita Chips
If you love ranch dressing, you're going to go crazy for these air fryer ranch pita chips! They're the perfect appetizer or snack, and they're so easy to make. You only need a few simple ingredients, and in just a few minutes you'll have a delicious and crispy chip right at your fingertips. Plus, they're healthy too – so you can enjoy them without feeling guilty!
Course:
Appetizer, Snacks
Keyword:
Air Fryer Ranch Pita Chips
Ingredients
2

pieces

pita bread

any type

olive oil

Ranch Seasoning Mix
Instructions
Use either your air fryer oil sprayer or a pastry brush and brush the oil over both sides of the bread. 

Sprinkle enough of the seasoning mix over the bread, both sides.

Set into the air fryer for 3-4 minutes at 320 degrees F, air fryer setting, flipping halfway.

Wait a couple of minutes before cutting them into wedges.
Nutrition Facts
Air Fryer Ranch Pita Chips
Amount Per Serving (1 g)
Calories 51
Calories from Fat 2
% Daily Value*
Fat 0.2g0%
Monounsaturated Fat 0.02g
Sodium 100mg4%
Potassium 22mg1%
Carbohydrates 10g3%
Protein 2g4%
Calcium 16mg2%
Iron 0.3mg2%
* Percent Daily Values are based on a 2000 calorie diet.