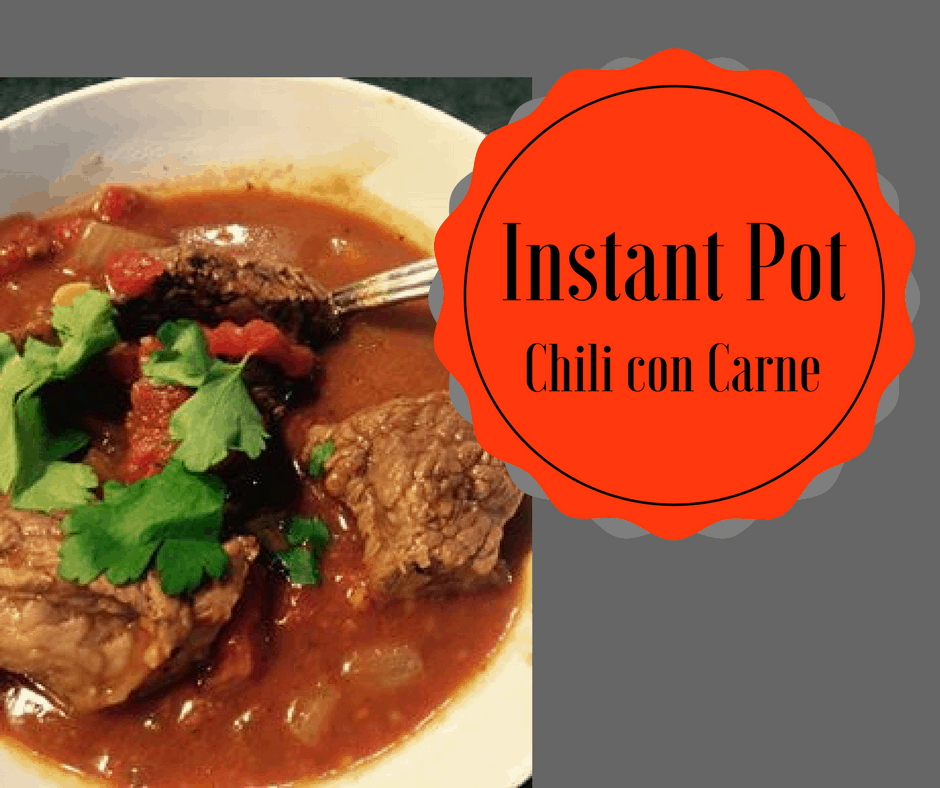 Note: Affiliate links are included in this post
This was a great recipe, my mom used to make in a dutch oven. I converted the recipe, without losing any of the rich flavors.
I hope you and yours enjoy!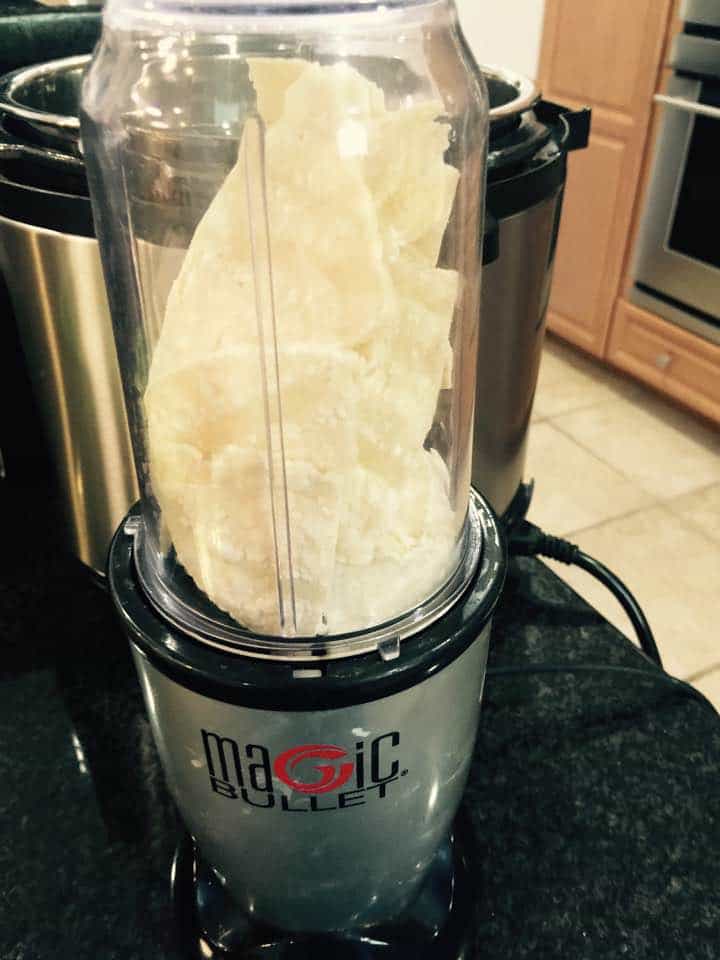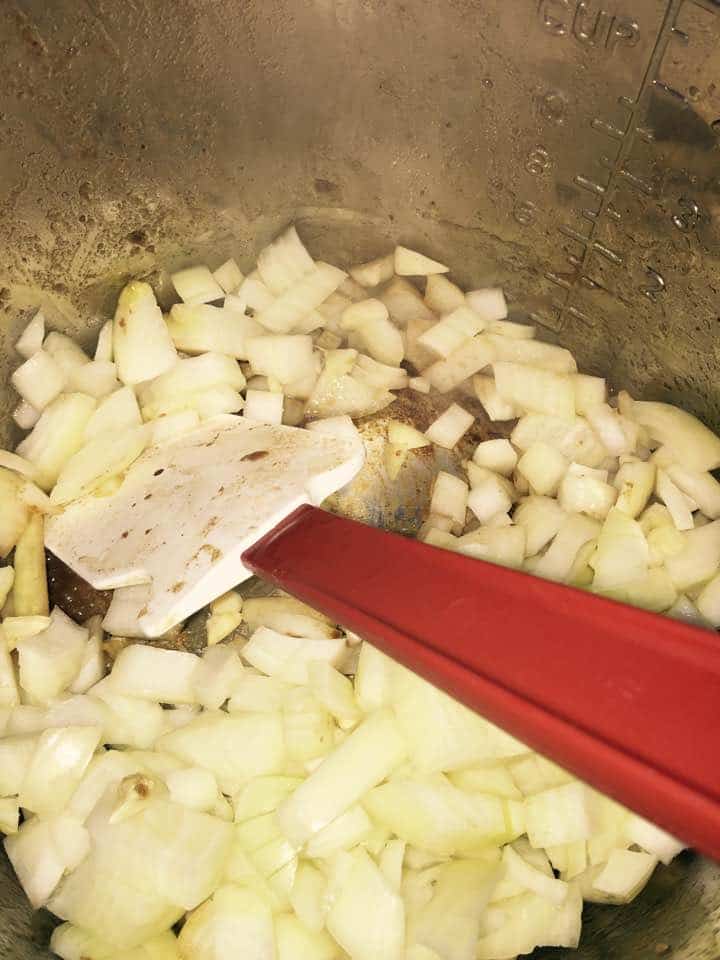 Instant Pot-Chili Con Carne
Ingredients
2 (6 inch) corn tortillas
4 teaspoons of olive oil
2 1/2 bottom round roast, cut into 1 inch cubes
1 teaspoon of salt
2 medium onions, peeled and diced
1 clove of garlic, peeled and diced
1 tablespoon of chili powder
3 tablespoons of tomato paste
1 tablespoon of chopped chipotle chili, canned in adobo sauce
1 teaspoon of dried oregano
1 teaspoon of soy sauce
1 teaspoon of cinnamon
2 (14.5 oz) cans of diced tomatoes
1/2 ounce of semi-sweet chocolate
Optional Garnishes: sliced scallions, radishes or flat-leaf parsley
Instructions
Grind the corn tortillas in a food processor, blend it until it's crumbs.
Place 1 tablespoon of olive oil into the pressure cooker and hit saute.
When the oil heats up at 1/2 of the meat, then brown it on all sides (about 5 minutes)
Then remove that 1/2 of the meat and add the other 1/2 and 1 tablespoon of olive oil.
When all of the meat is browned, and removed from the Instant Pot, add the chopped onions and garlic, and olive oil (1 tablespoon).
Saute for about 3 minutes, until it's softened.
When the onions and garlic are softened add the rest of the ingredients (except for chocolate, which you keep for last), and the meat back into the Instant Pot.
Place the lid onto the Instant Pot and set to manual high pressure for 25 minutes.
Let the pressure naturally release.
When it is done, stir in the chocolate in, and mix until it's all melted.
Spoon into bowls and garnish as you wish.
Enjoy!
https://forktospoon.com/instant-pot-chili-con-carne/