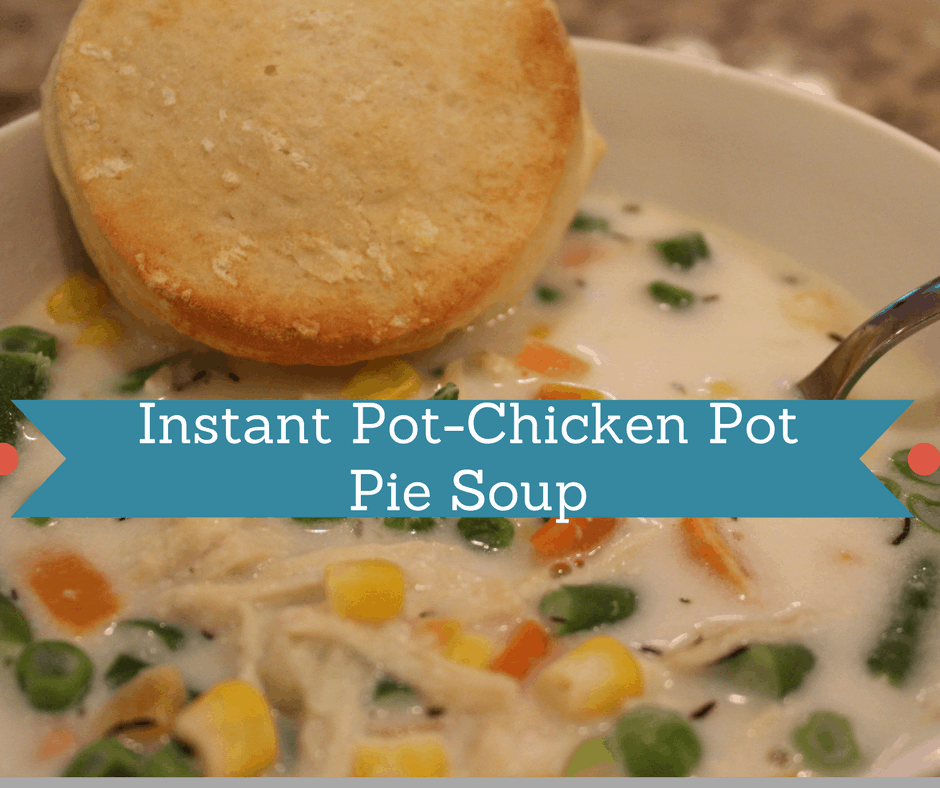 Note: Affiliate links may be included in this post
This is my latest recipe. Now, that the weather has turned (at least in my part of the country) I have been starting to make some soups in my
 Instant Pot.
Now, I'm not a complicated gal. If you met me in real life, you would see that.
I'm working on a new title for my blog.  But meanwhile, I'm a homeschool mom, that loves to cook.
I also have some VERY picky eaters in my house. So, my meals tend to be quick.
I would love to go back to the olden days, where I would cook all day and the kids would sit down and enjoy it. But, I don't think I"m quite there yet!
Meanwhile, I have two Instant Pots,  which I am having fun with!
I usually write one a day, so if you want to follow me, I'm at
If you have a request or want to share your recipe. I would love to hear from you!
Happy Eating!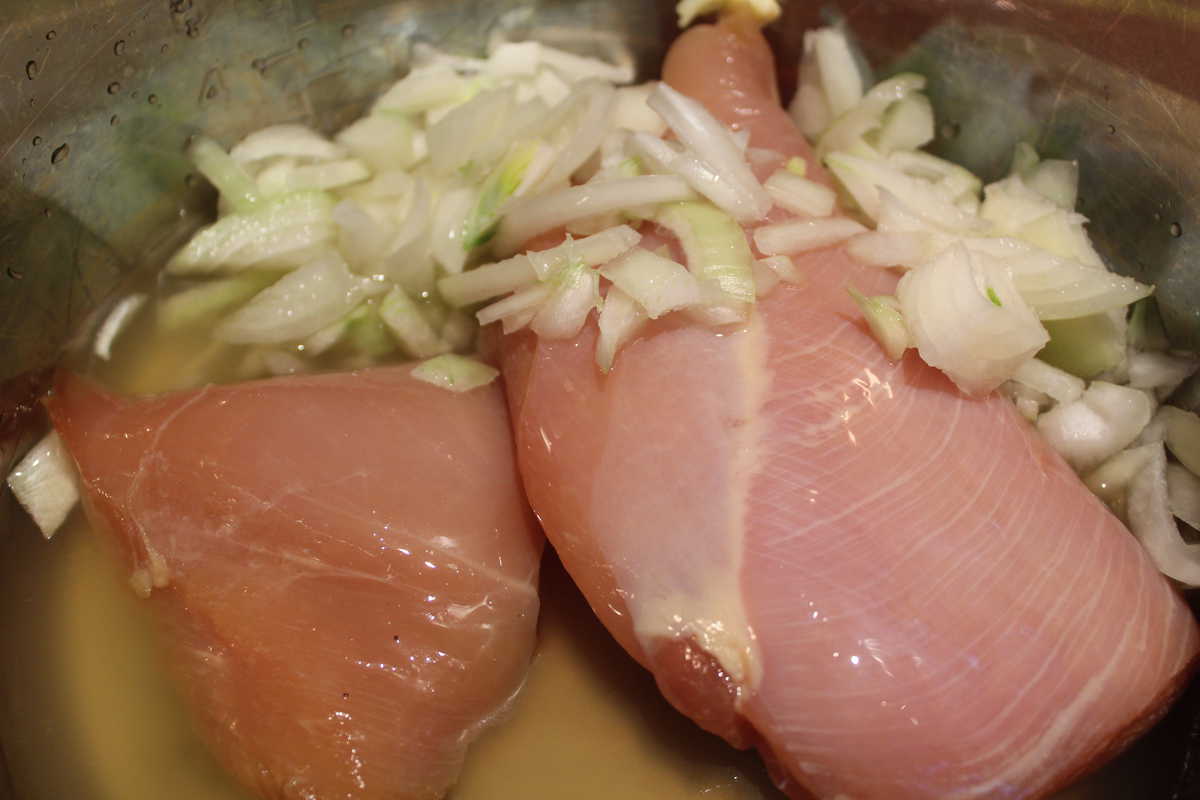 Add your chicken, diced onions, and chicken broth into the Instant Pot.
Add the lid and cook for 15 minutes on high pressure. When the timer beeps, do a quick release, after 10 minutes.
Remove the chicken, and shred it into a bowl.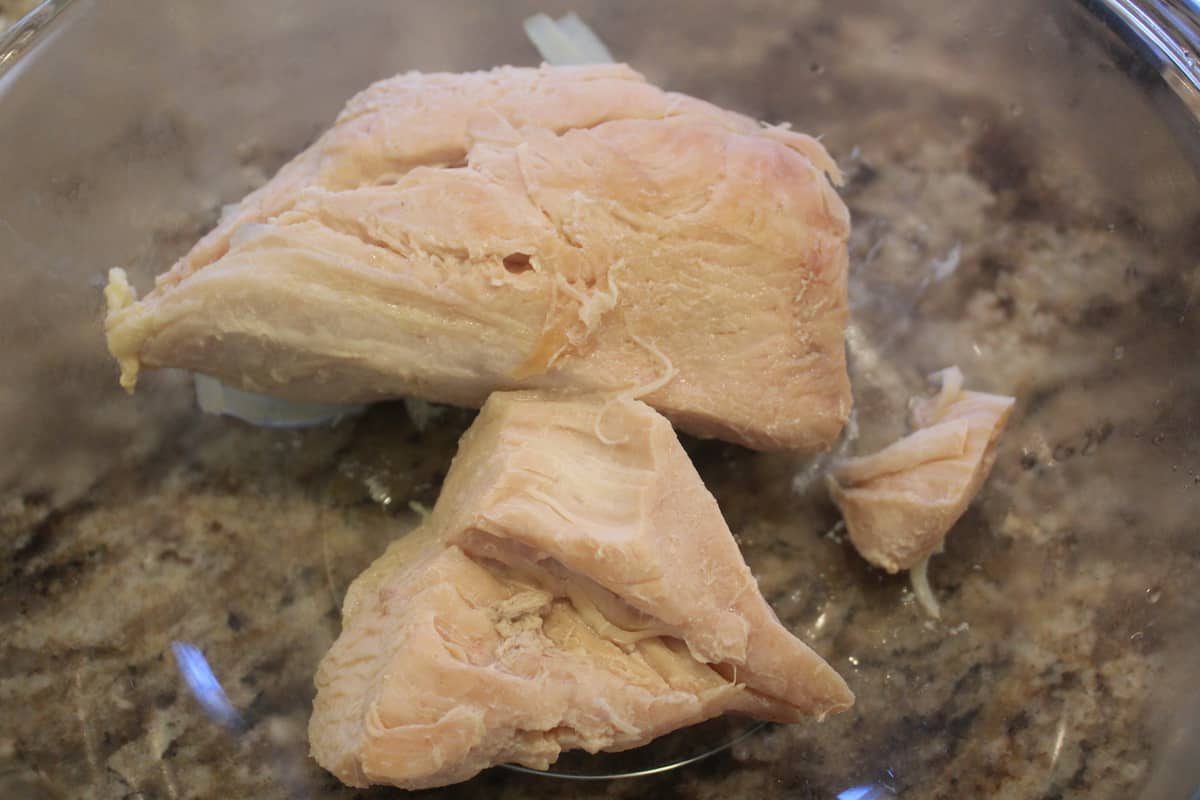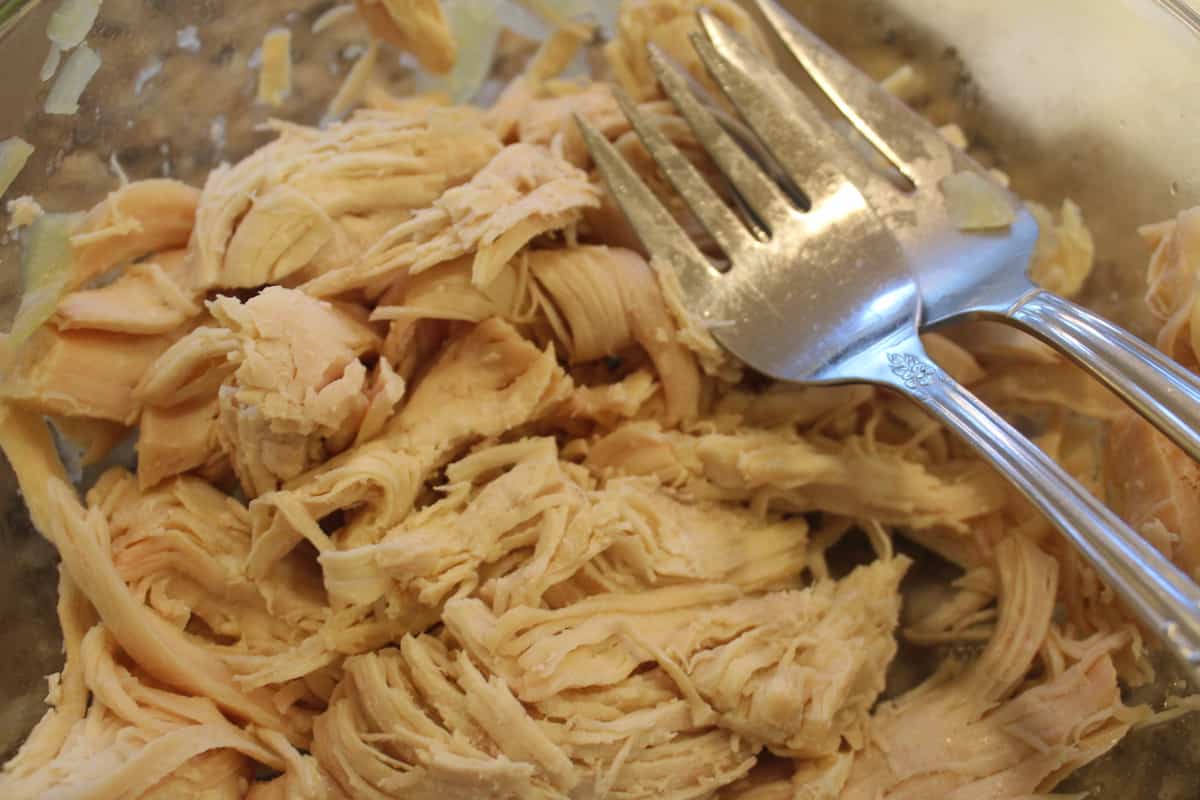 Return the shredded chicken to the Instant Pot.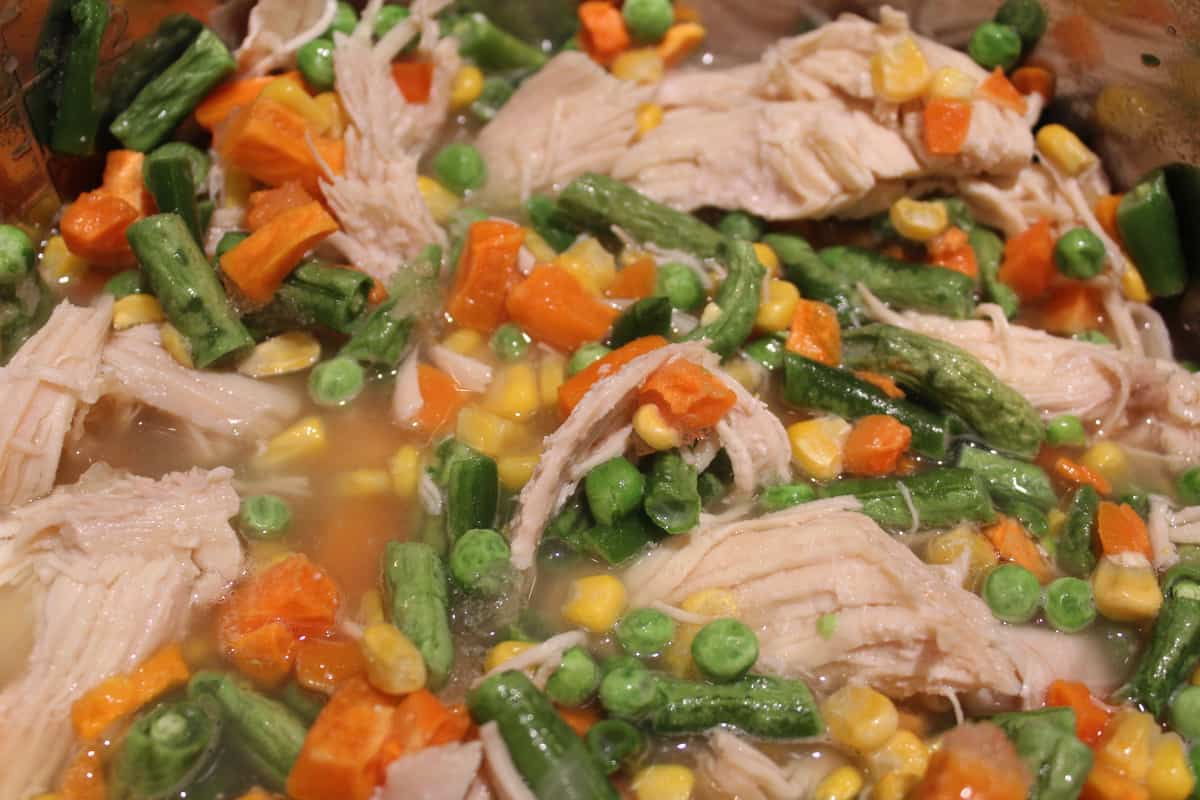 Add the chicken and the bag of frozen vegetables (still frozen) into the pot and mix.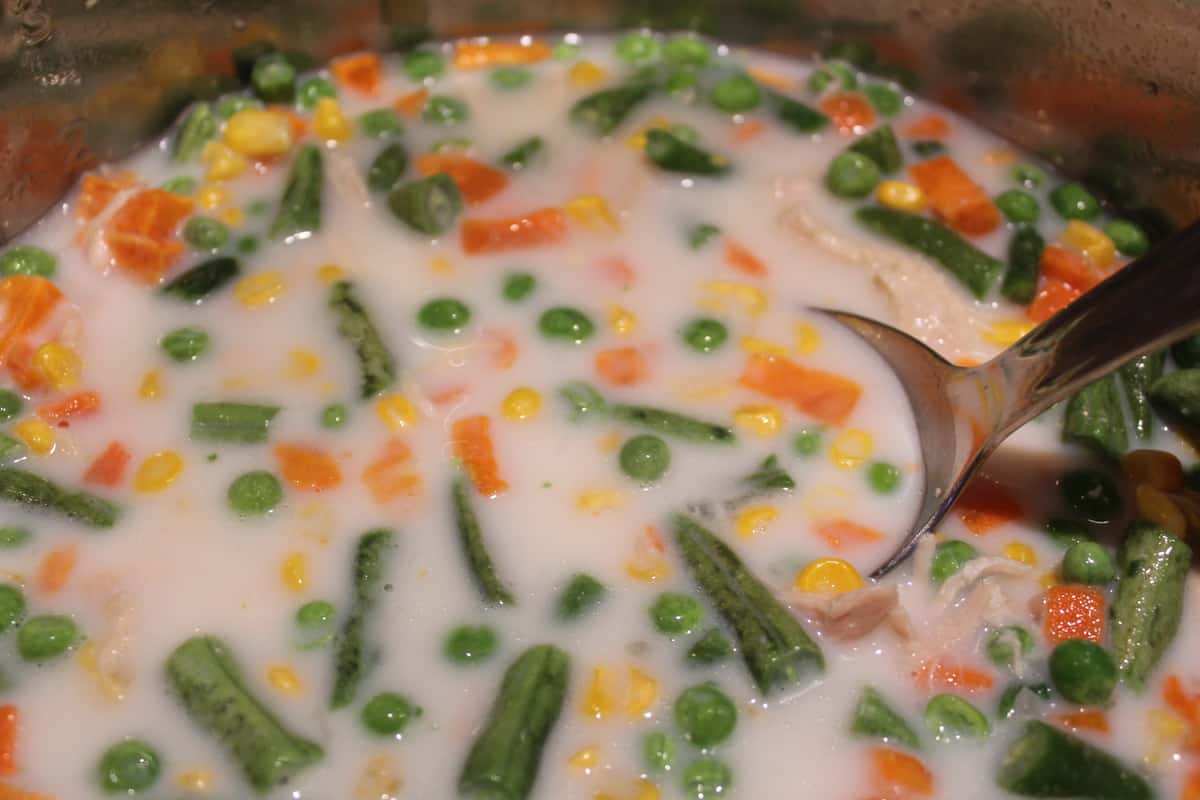 Add the milk and stir it in. Then using the saute function, heat up the soup.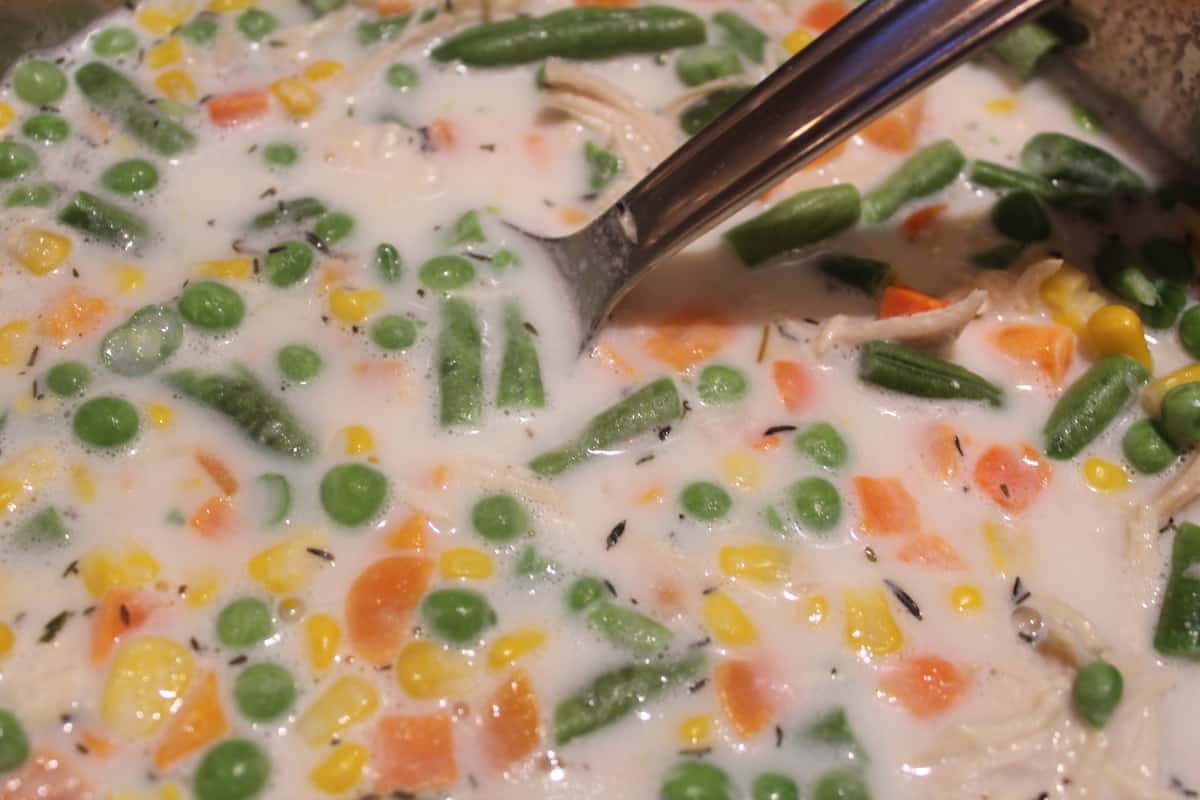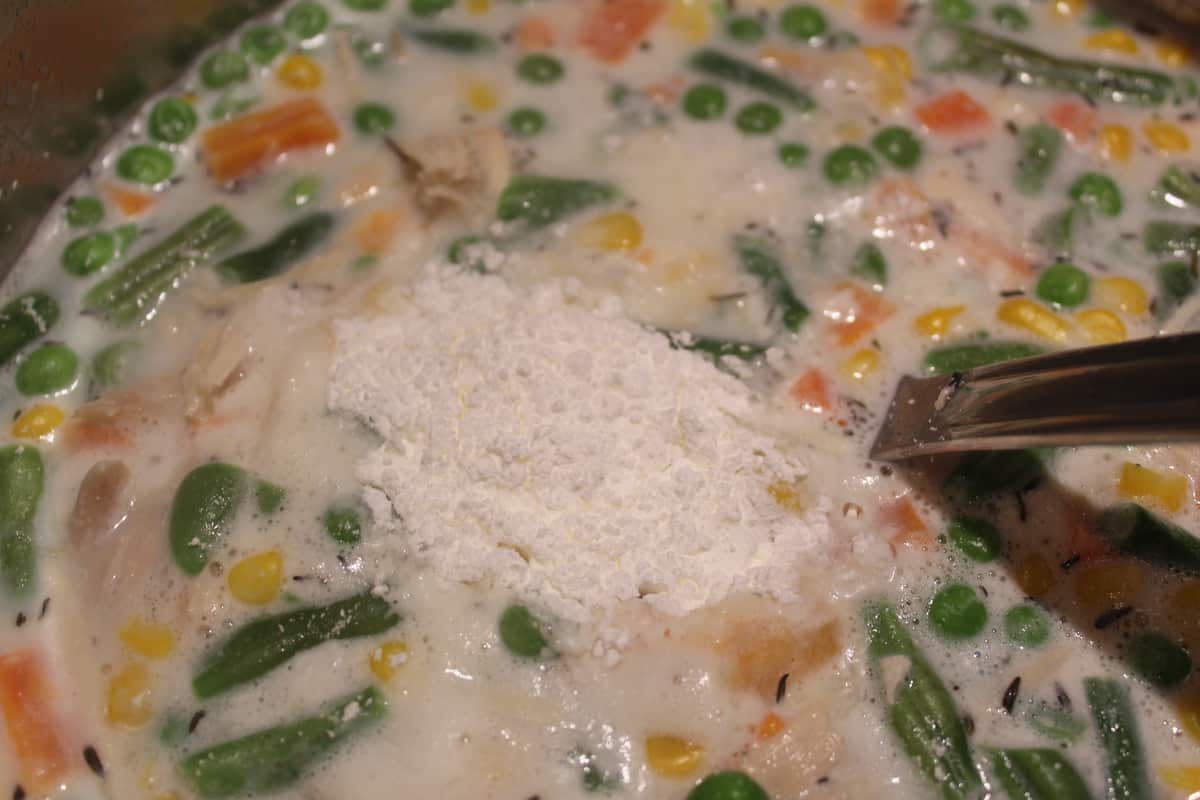 Add the cornstarch (which will help it get thickened) and mix well.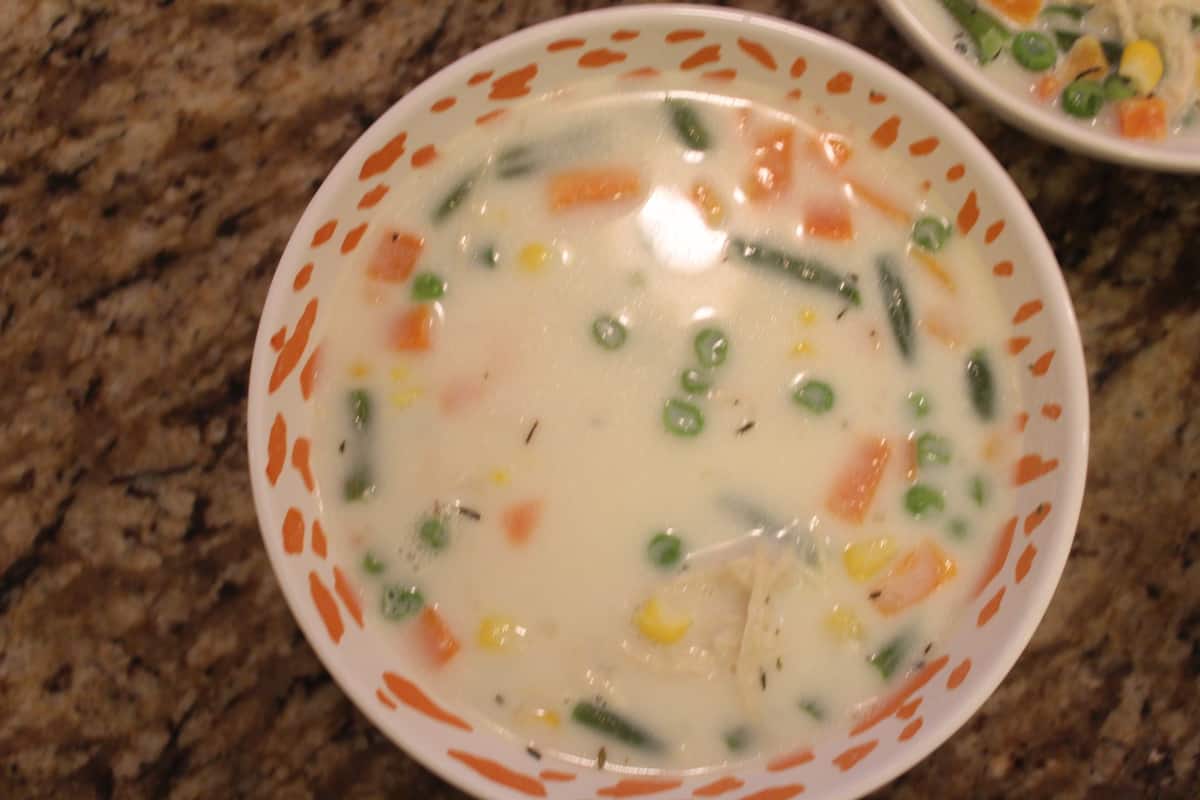 Ladle into bowls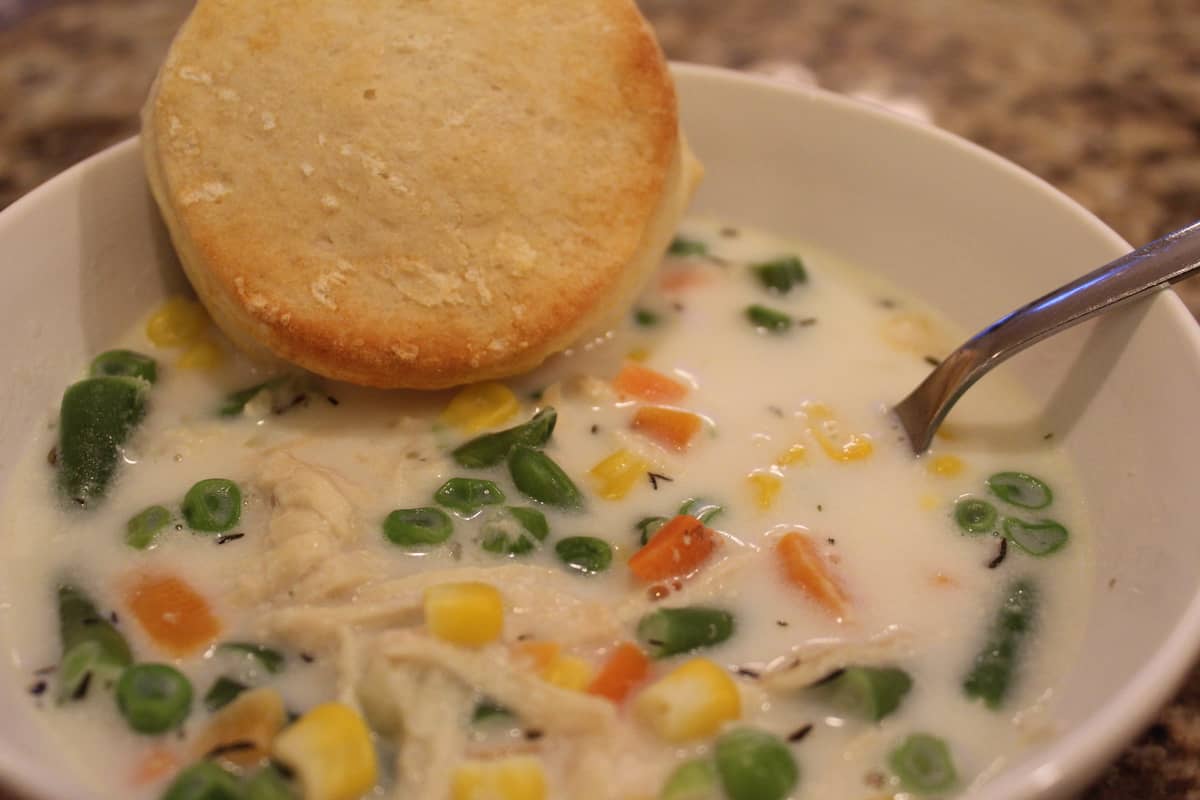 Top with a biscuit. And enjoy!
Don't Forget to Pin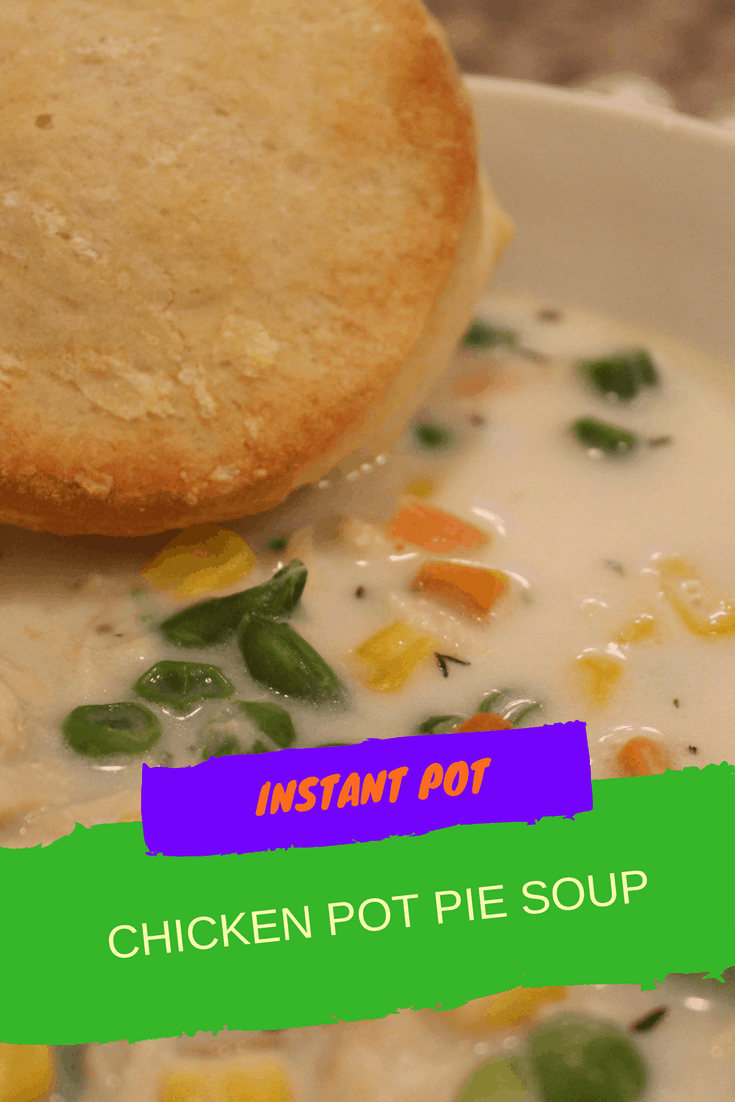 Instant Pot-Chicken Pot Pie Soup
Author:
www.inspiringnhkids.com
Recipe type:
Soup, Instant Pot
Ingredients
1 pound of chicken
2 cups of chicken broth
½ cup of diced and peeled onion
16 ounces of frozen vegetables
2 cups of milk
1 tablespoon of cornstarch
Spices: I used thyme and fennel seed, (1/2 teaspoon), also suggest poultry seasoning.
Instructions
In your Instant Pot, place the chicken, broth, and onions, Set the manual high pressure for 15 minutes (make sure the vent is sealed) and do a quick release after 10 minutes.
Then transfer the chicken to a bowl, and shred the chicken.
Then place the shredded chicken back to the Instant Pot, add the frozen vegetables and stir.
Then add the milk, press the saute button and heat until hot, stir in the cornstarch.
Ladle into bowls.
I served mine with biscuits.