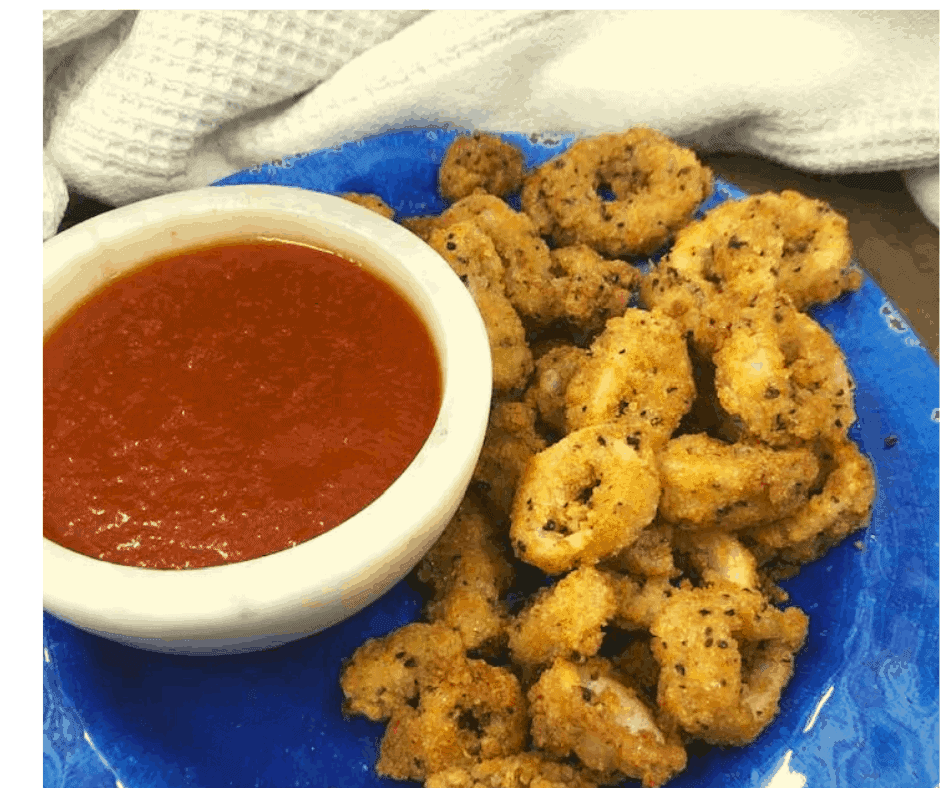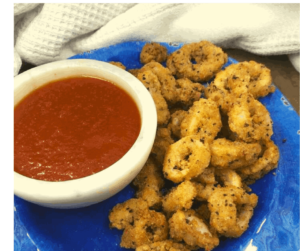 Being from Boston, my uncles were all fishermen. Therefore, I was treated to a LOT of seafood, over the years. There was absolutely nothing better than my uncles dropping off the days' catch to my mom, who would almost make something amazing. I remember my uncle's dropping off baby lobsters because no one would buy them, now we all know them as chicken lobsters, and if they were free, there would be a line around the block, to get them.
My husband grew up as a good old midwestern boy, but he vacationed every year at Cape Cod, where he ate his share of great seafood.
When I moved to Ohio after we got married, I noticed that the seafood was different, they didn't have lobsters, they had crab legs, and I literally remember going through the supermarket and saying, what are those? They just looked like something that came from outer space. Instead of cod, they ate salmon. I have never had salmon, so it was an acquired taste, my mother in law made the best salmon that I have ever had. I will probably be making it in the next couple of weeks, as we finish up Lent. She served it with a creamy dill dip, that even my son would eat (granted he would eat it without the salmon, but he would finish his bowl, LOL).
Seafood is important, it's a great source of protein without a lot of fat. It hits most of the marks, gluten-free, low carb, and other diets.
I did use this very nice fish fry, that I snagged on Amazon when it was the Deal of the Day, it's a great buy and it will go a long way.
Hope you and yours enjoy it!
Don't Forget to Pin—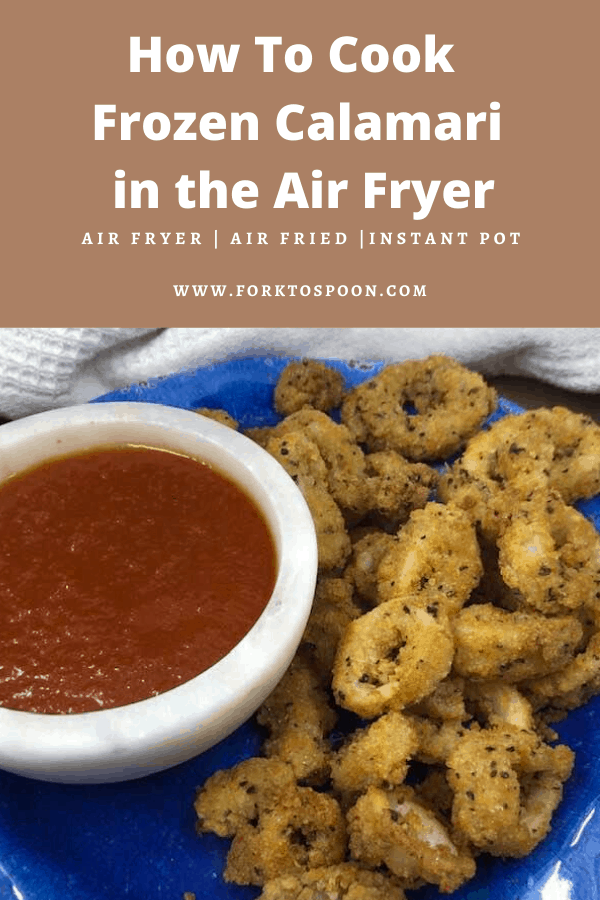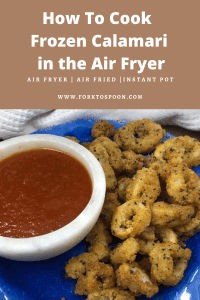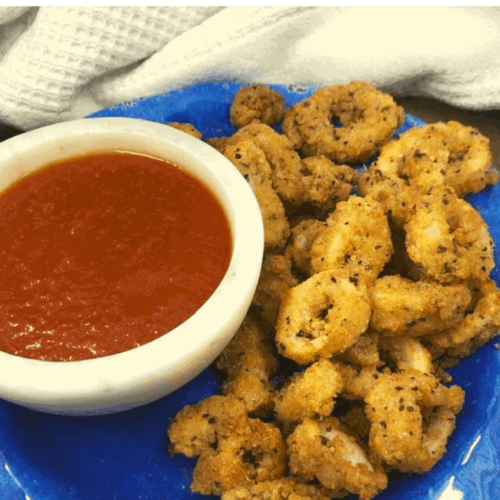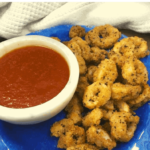 How To Cook Frozen Calamari in the Air Fryer
These are my kid's favorite seafood. I usually make these homemade, but in a pinch, these work beautiful, and with the air fryer you get a nice crispy coating.
Ingredients
1

package

frozen calamari
Instructions
Start by preheating the air fryer (this is one of the few recipes, where I recommend preheating)

Then spread the calamari over the basket or the tray, being careful, not to burn yourself.

Set the temperature to 400 degrees F. for 8 minutes.