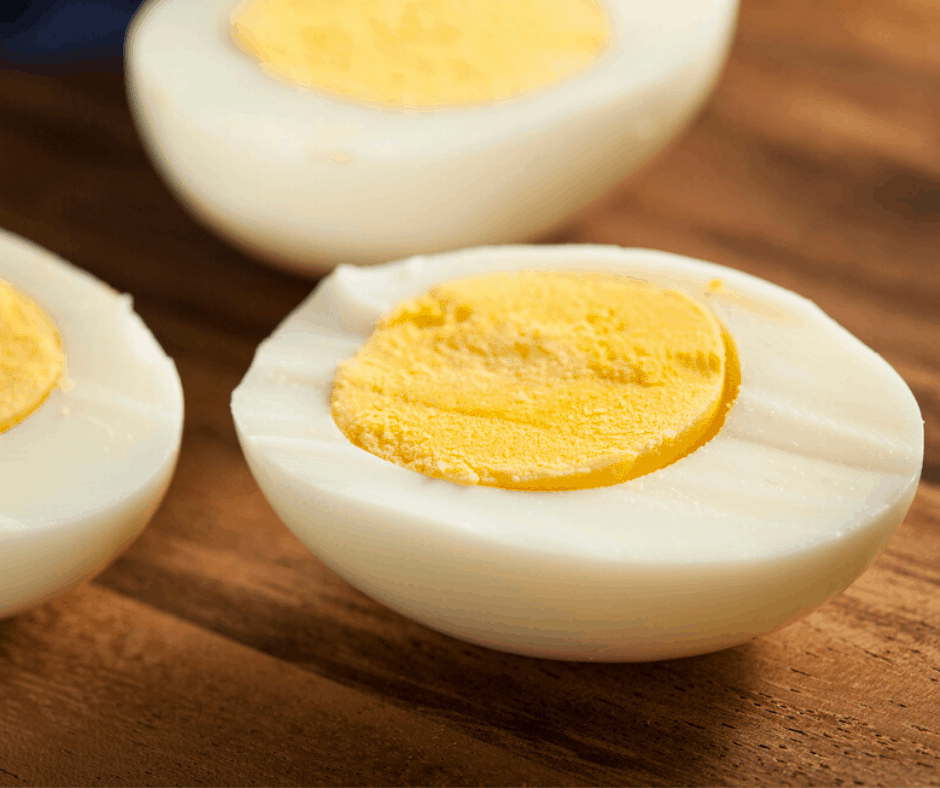 Hard-Boiled Eggs In Air Fryer-Today, I will teach you the perfect method for air fryer hard-boiled eggs. Without any water, then you will have the perfect snack, the perfect ingredient for deviled eggs, Scotch Eggs, or just a plain old egg salad sandwich.
They all start with the perfect hard-boiled egg, whether you are using the Ninja Foodie, Actifry, Nuwave, or Power XL.
This is one of the easiest recipes for any air fryer user. And for everyone who loves hard-boiled eggs, this is the recipe for you! It will take you nothing but some time and some eggs. Nothing else, no water, nothing, just eggs. Today, I am giving you my foolproof method for Air Fryer Hard Boiled Eggs.
If you have an Instant Pot and have been doing the 5-5-5 method, trust me, this is even easier. So easy that you will be very concerned that the recipe is just wrong, but no, it is not, it's that easy.
What do you have to do? Read this: You have to put the eggs into the air fryer, set the temperature and time, and then walk away. It's that easy.
Some Other Air Fryer Egg Recipes–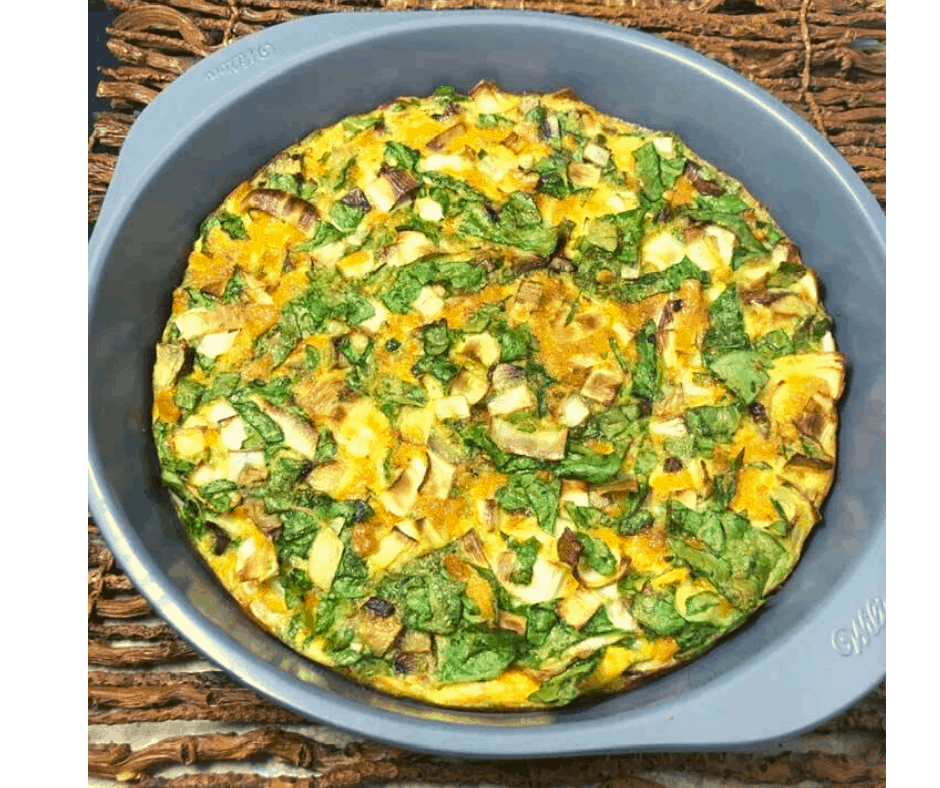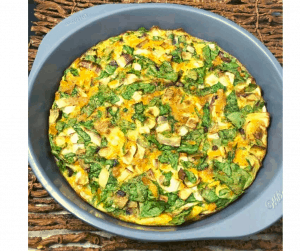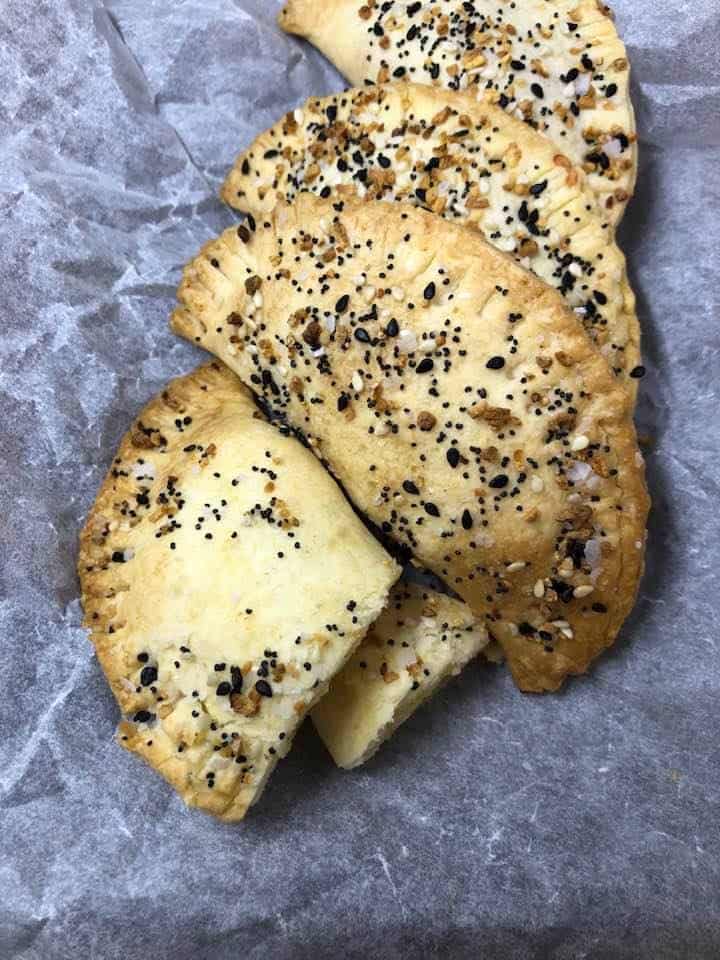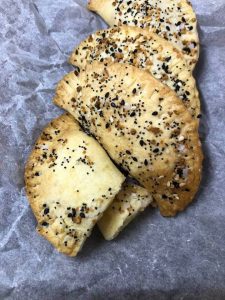 Ingredients For Today's Recipe–
How To Hard Boil Eggs In The Air Fryer
This is one of the easiest recipes for new air fryer users. YOu need nothing but eggs, no water, and nothing else. Easier than the Instant Pot, easier than boiling the water. This is the true hands-off recipe.
Hard-Boiled Eggs Air Fryer Recipe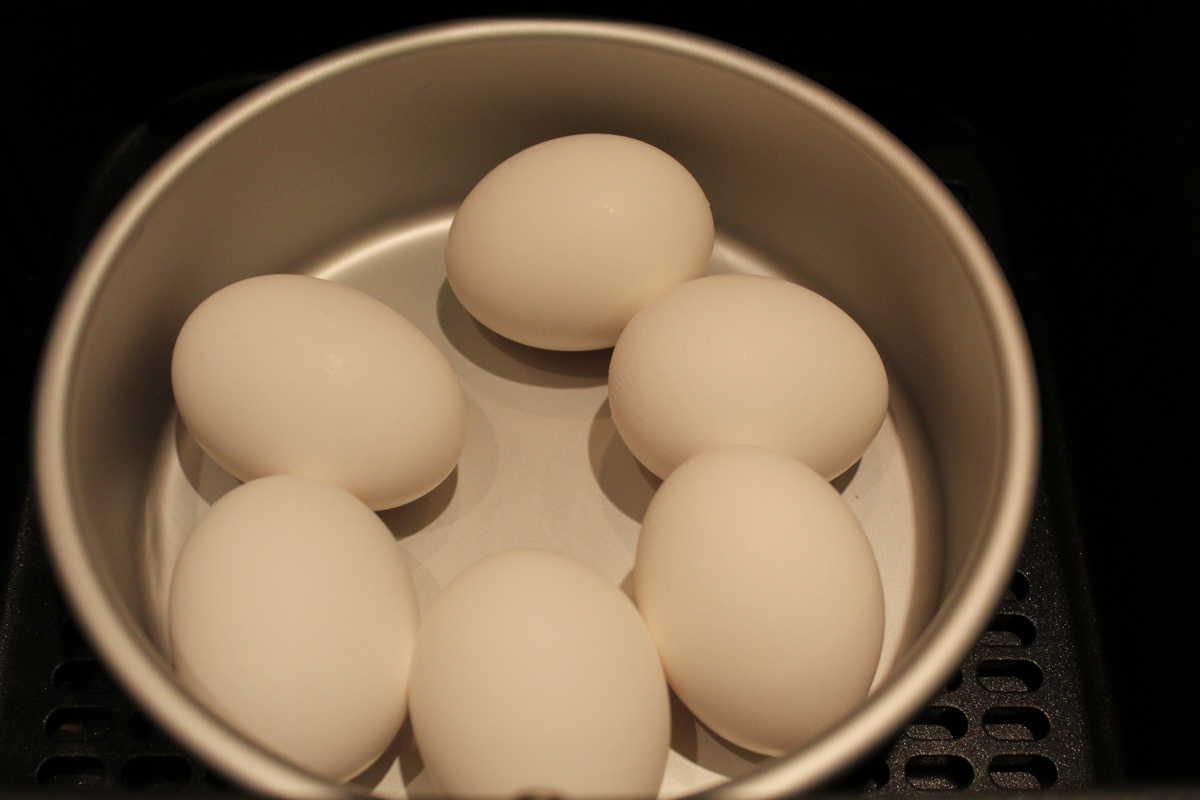 I put the hard-boiled eggs into an air fryer safe bowl, so they would not rattle around.
This is the one I have: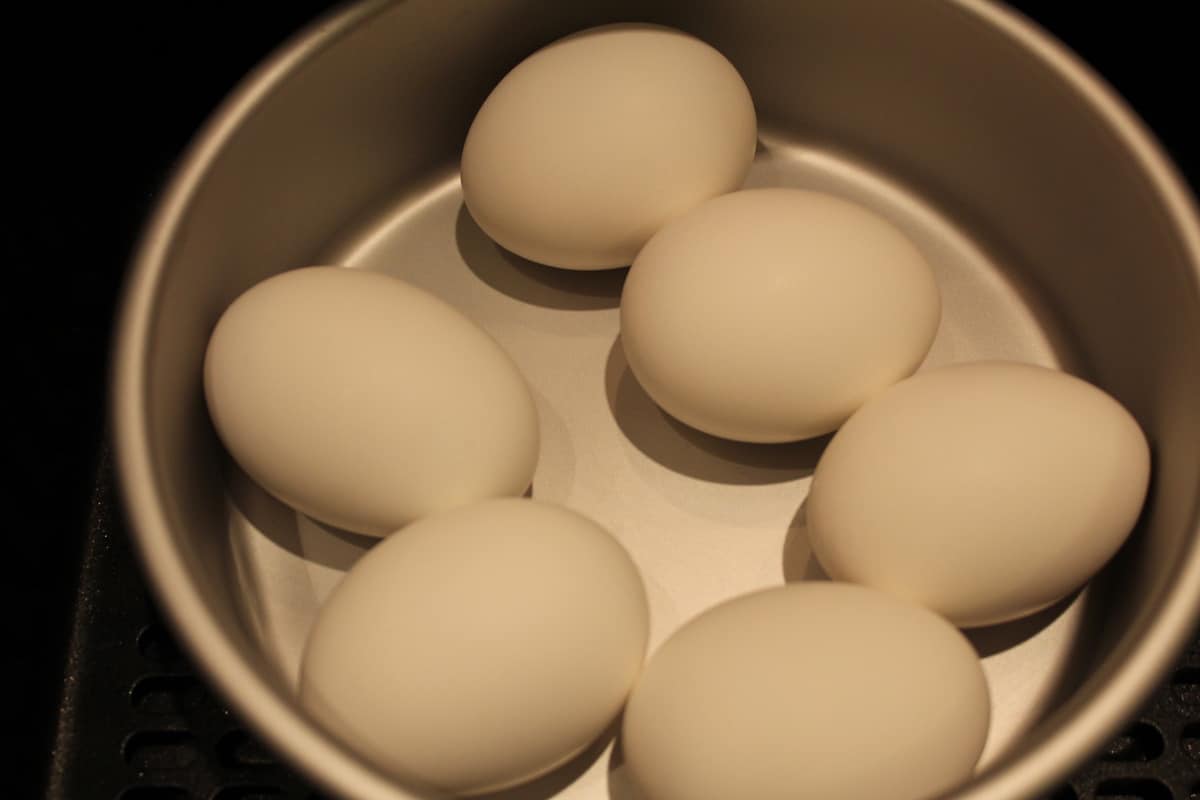 This is after they are cooked, not much of a difference. Then I place them in a bowl of cold water.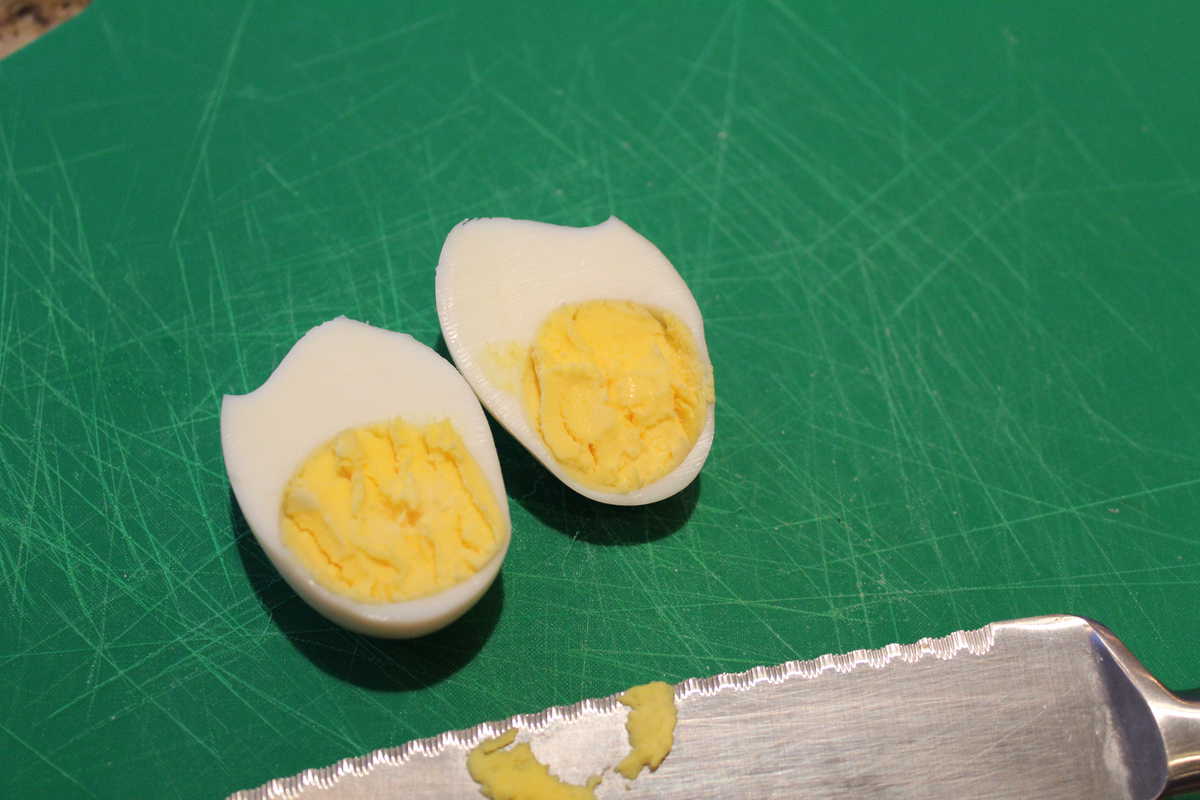 Cut them in half; this is what they looked like.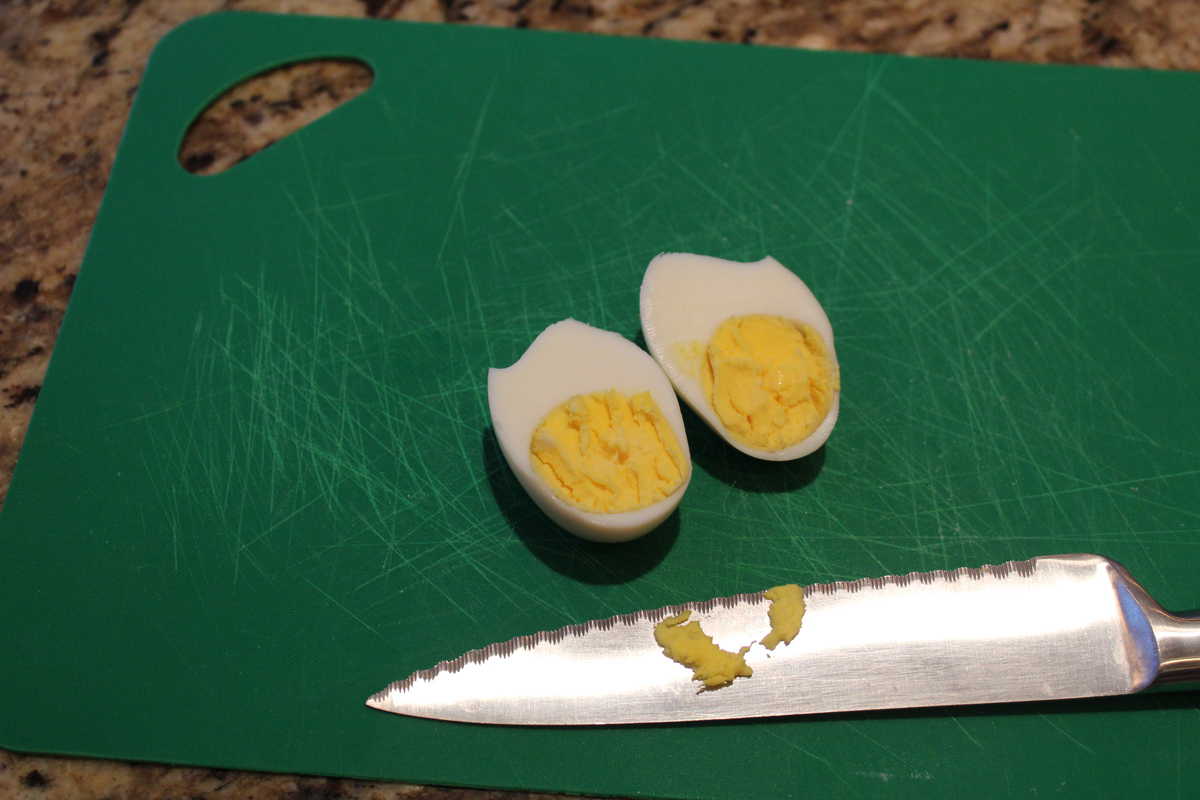 Here Are Some Tips For Making The Perfect Air Fryer Hard Boiled Eggs–
Do not use farm fresh eggs, as they are harder to peel than older eggs. The best eggs for hard boiling are bought about 2-3 days old.
The ice bath is so important. If you do not immediately place them in ice-cold water, they will continue to cook.  The ice bath completely stores the cooking process. So, you end up with perfect eggs.
Start by air frying one egg. Every air fryer is different, so while your air fryer might use 15 minutes and mine 17, there is no sense doing an entire batch. Especially since it's so easy, do one egg, is it done, use your judgment, from there.
How To Store Hard Boiled Eggs–
If you are not planning on eating them right away, the best thing is to leave them with the shell on. They will last about 4 to 5 days in the refrigerator.
Worth Noting–
This recipe will work. As most of you will soon realize, the problem is that every air fryer is a bit different. So, as stated above, while your air fryer may cook the eggs at 13 minutes and mine at 15, you have to play with the recipe. But it's worth it because once you figure it out, you can have a hard-boiled egg anytime you want to.
Try 1 to 2 eggs, set your timer to 250 degrees F, for 16 minutes. Then do a cold bath right after. Peel them. Then ask yourself, are they done? If you like them that way, that's fine, if you wanted them a bit more cooked, add a minute next time. Then in your air fryer notes or on your phone, jot down what time worked for you.
What Are Those Brown Spots on My Eggs-
We have discussed this in great detail in my Facebook Air Fryer Group; it was caused by oil in the air fryer. That is not true. We believe that they are some of the egg membranes that come through the shell. People have said that this is the same problem they get when they bake hard-boiled eggs.
The spots usually wipe off.
Do Not Forget To Pin, Air Fryer Hard Boiled Eggs-
Print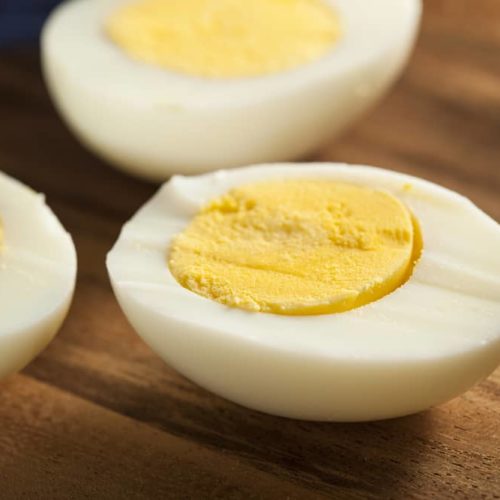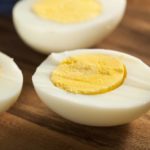 Air Fryer-Hard Boiled Eggs
Author:

ForkToSpoon.com

Cook Time:

16

Total Time:

16 minutes

Yield:

6

servings

1

x

Category:

Eggs

Method:

Air Fryer

Cuisine:

American
---
Description
This is one of the easiest recipes for anyone starting out in their air fryer adventures. The key is finding the right time and temperature for your air fryer, since all air fryers differ slightly. Try one egg and experiment.
---
---
Instructions
Place the eggs in a bowl, to keep them from rattling around.
Set the temperature to 250 degrees F, and set the time for 16-18 minutes.
When the timer is up, remove the bowl and place the eggs in ice-cold water.
Wait a minute and then peel.
---
Keywords: air fryer hard boiled eggs 300 degrees ninja air fryer hard boiled eggs air fryer hard boiled eggs without rack air fryer hard boiled eggs skinnytaste cosori air fryer hard boiled eggs hard boiled eggs in air fryer oven power air fryer oven hard boiled eggs cuisinart air fryer hard boiled eggs