What Size Air Fryer For One Person — If you have been looking for the best air fryer for one person, you have come to the right place. Today, we discuss the best compact air fryer for a single person! Below, I give you the recommendations based on years of using them!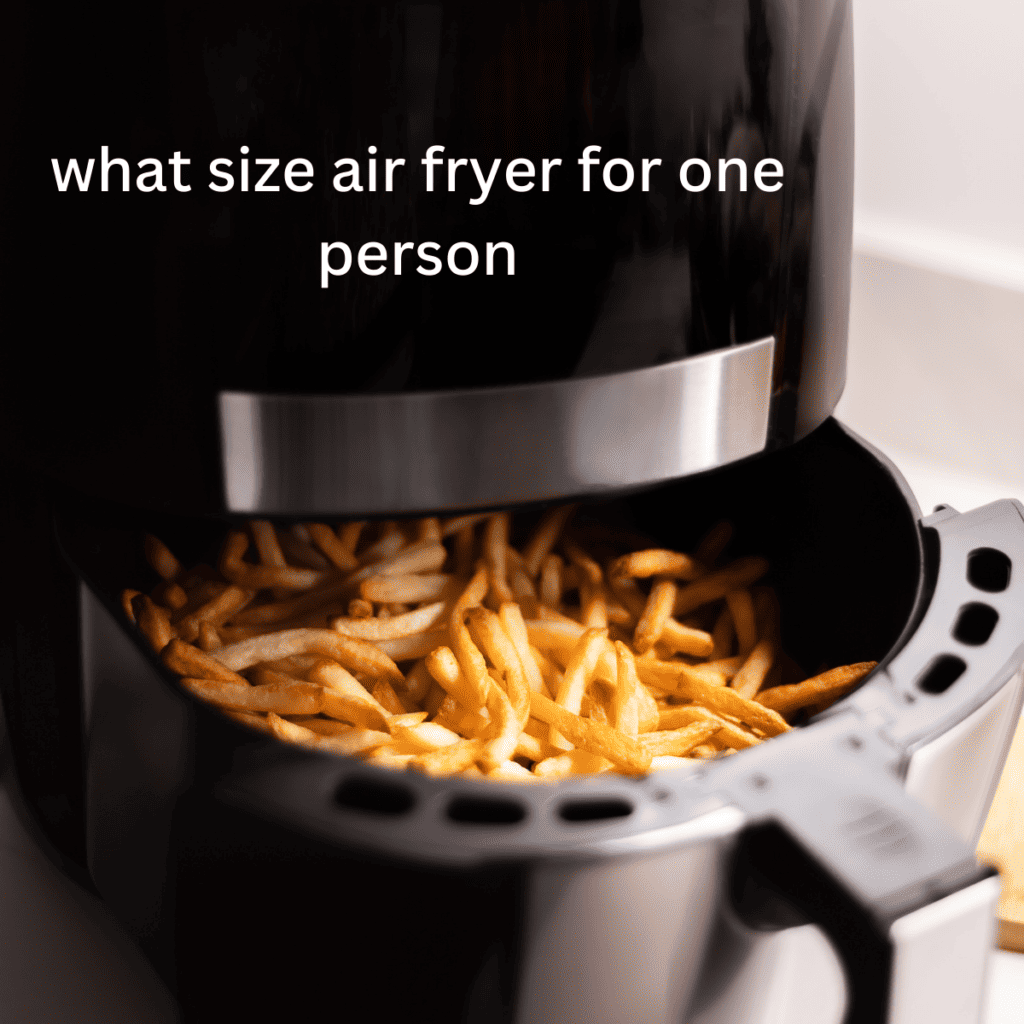 What Is An Air Fryer
An air fryer is a compact, countertop kitchen appliance that simulates deep frying without immersing food in oil. While the name implies that it fries food, it's more akin to a mini convection oven that bakes and roasts.
The device works by circulating hot air around the food at high speed. This rapid circulation, known as the convection mechanism, helps the food to cook evenly and quickly with little to no added oil, resulting in a healthier yet crispy outcome.
Inside an air fryer, there's a heating element that warms up the air and a fan that circulates this hot air around the food. This leads to a Maillard reaction, the chemical reaction that creates the browning and crispy layer we often associate with fried food.
Air fryers have a removable basket or tray, similar to a deep fryer, but instead of submerging the food into hot oil, the food is placed into the basket, and the air fryer cooks it with a blast of hot air.
They are versatile and can be used for various cooking methods, including roasting, grilling, baking, and of course, "frying." Foods that can be cooked in an air fryer range from poultry including a whole turkey and a whole chicken! Other proteins you can cook are Fish, meat, vegetables, and even baked goods.
Because air frying requires significantly less oil than traditional frying methods, it's often touted as a healthier alternative for preparing typically fried foods, such as french fries or chicken wings, reducing calorie and fat content while still achieving a similar taste and texture. And, of course, the ease of using them, versatile air fryers are perfect for home cooks!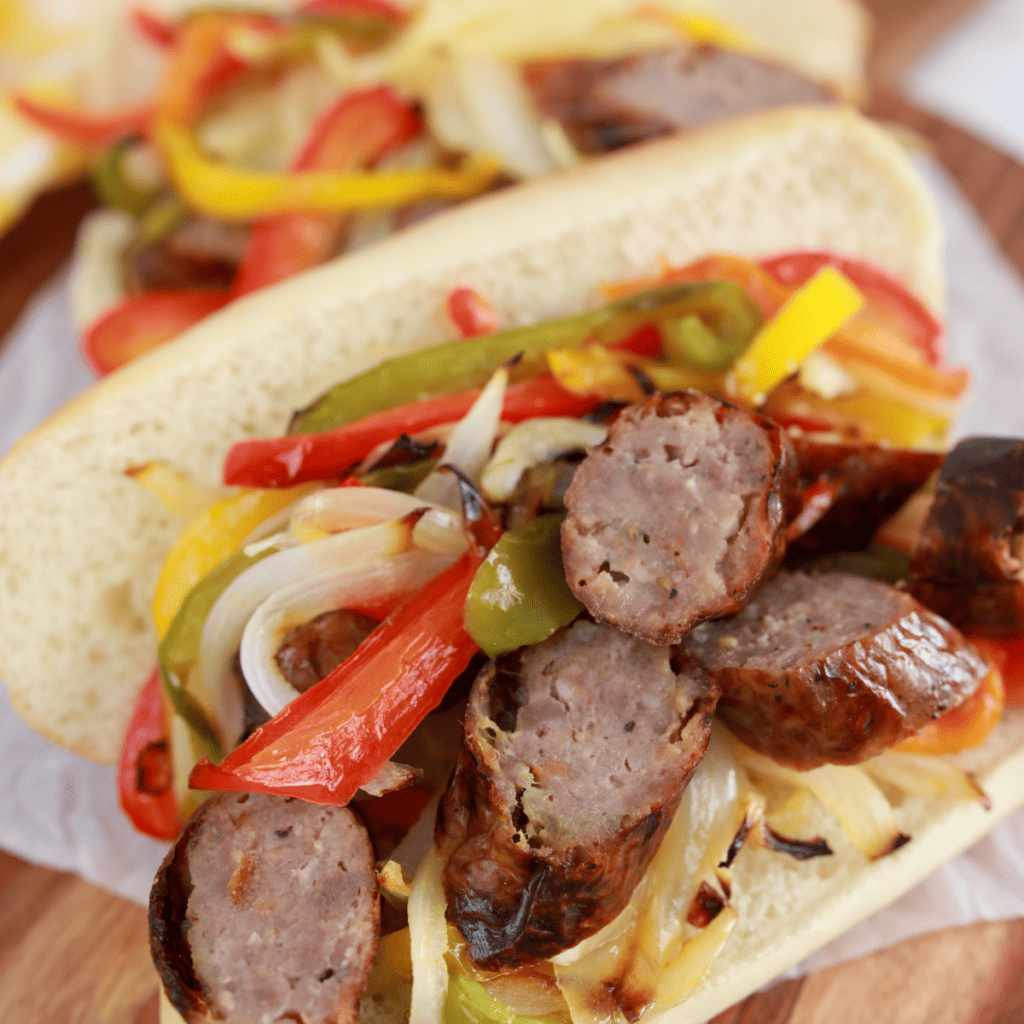 Air Fryers Sizes – How To Choose
Choosing the right air fryer size depends on various factors, including household size, cooking habits, and available kitchen space. Here are some tips to help you choose the correct size:
Consider the Number of People You're Cooking For:
The most crucial factor in choosing the right air fryer size is how many people you'll regularly cook for. Here are some general guidelines:
Consider Your Cooking Habits:
If you cook large meals or prefer meal prepping in batches, go for a larger air fryer, even if you cook for one or two people. A small to medium size should suffice if you're mainly cooking snacks or side dishes.
Consider Your Kitchen Space:
Air fryers can be bulky, so ensure you have enough counter space and storage for your chosen model. Remember to measure your countertop and storage space before buying. A small kitchen might be perfect for a small air fryer rather than a large one that will take up a lot f counter space.
Consider the Types of Food You Cook:
If you plan to cook large items like whole chicken or casseroles, you'll need an air fryer with a larger capacity. But a compact air fryer should work fine if you mainly cook smaller items or reheat foods.
Consider Your Budget:
Larger air fryers are more expensive, so factor in your budget. However, don't sacrifice the quality and functionality for the price.
Remember to check the reviews and consider other features (like digital screens, preset programs, and ease of cleaning) that might be important to you. Your perfect air fryer should fit your kitchen space and meet your cooking needs and lifestyle.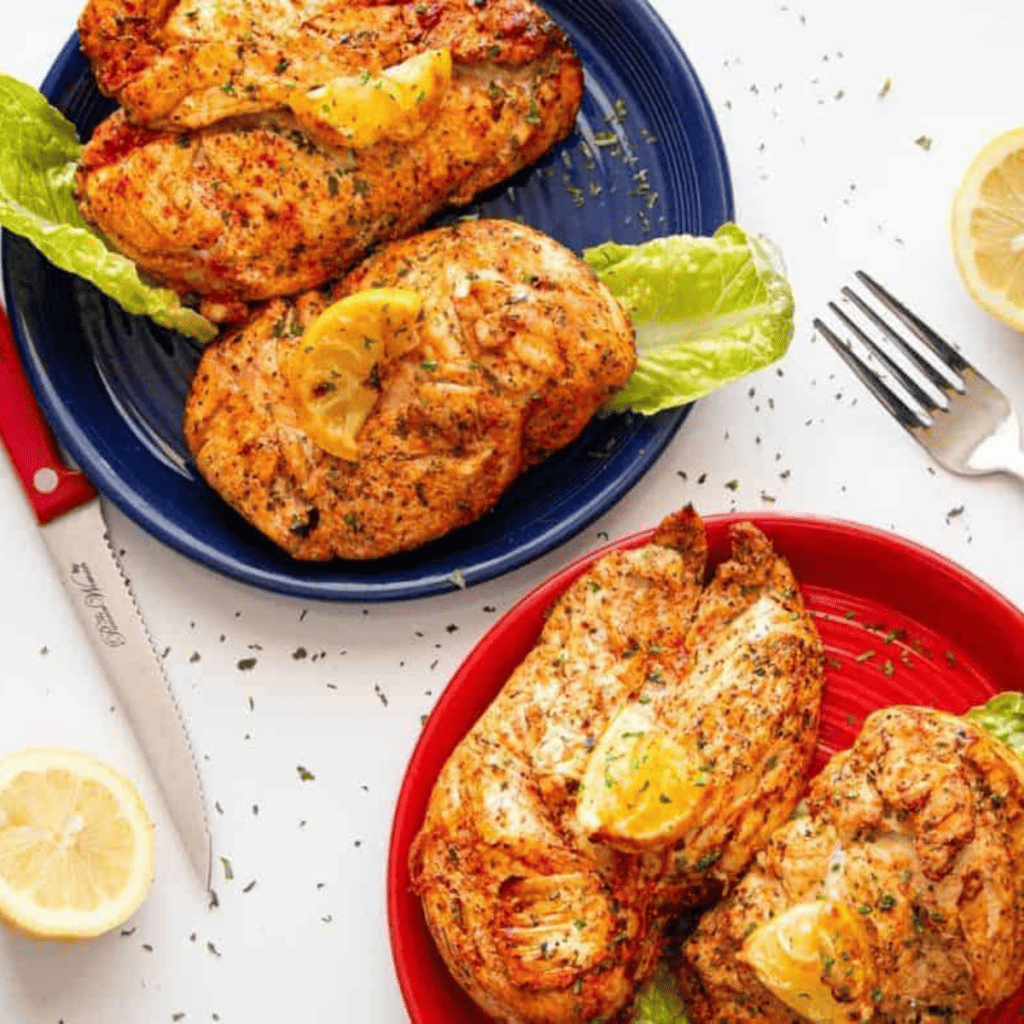 Choosing the Perfect Air Fryer Size for Solo Cooking
Cooking for one can sometimes seem daunting, especially when most kitchen appliances are designed for family-sized servings. However, with the advent of versatile and compact gadgets like air fryers, preparing meals for a single individual can become a convenient and enjoyable task. The key lies in picking the right size for your air fryer. So, what size air fryer is perfect for one person? Let's explore.
When choosing an air fryer, you need to consider two primary factors: the capacity of the air fryer and the space you have in your kitchen. An air fryer with a 1.2 to 2.0 quarts capacity is generally sufficient for one person. This size is perfect for cooking individual portions and doesn't take up much countertop space.
Perfect for Single-Serving Meals
A 1.2-2.0 quart air fryer can easily accommodate a single-serving meal. Whether you're whipping up a quick lunch of crispy chicken wings or preparing a delicious and healthy salmon fillet for dinner, this size will meet your needs. It's also perfect for snacks like fries or onion rings.
Space Saver
For those who live alone, kitchen space is often limited, especially in apartments or condos. The compact size of a 1.2-2.0 quart air fryer means it won't occupy much of your valuable kitchen real estate. Plus, its portable nature makes it a breeze to store away when not in use.
Energy Efficient
Smaller air fryers tend to be more energy-efficient than their larger counterparts. They heat up faster and require less electricity, making them perfect for everyday use.
Limitations
While an air fryer of this size is perfect for cooking for one, it may fall short if you frequently host guests or like to meal prep for the week ahead. In such scenarios, a larger air fryer might be more suitable.
In conclusion, if you're a solo dweller looking for a convenient, space-saving, and efficient way to cook, a 1.2 to 2.0-quart air fryer could be your new best friend in the kitchen. However, remember that personal needs can vary, and it's essential to assess your cooking habits and kitchen space before purchasing.
With the right air fryer, you can enjoy various delicious and healthy meals made quickly and conveniently, making solo cooking a pleasure rather than a chore.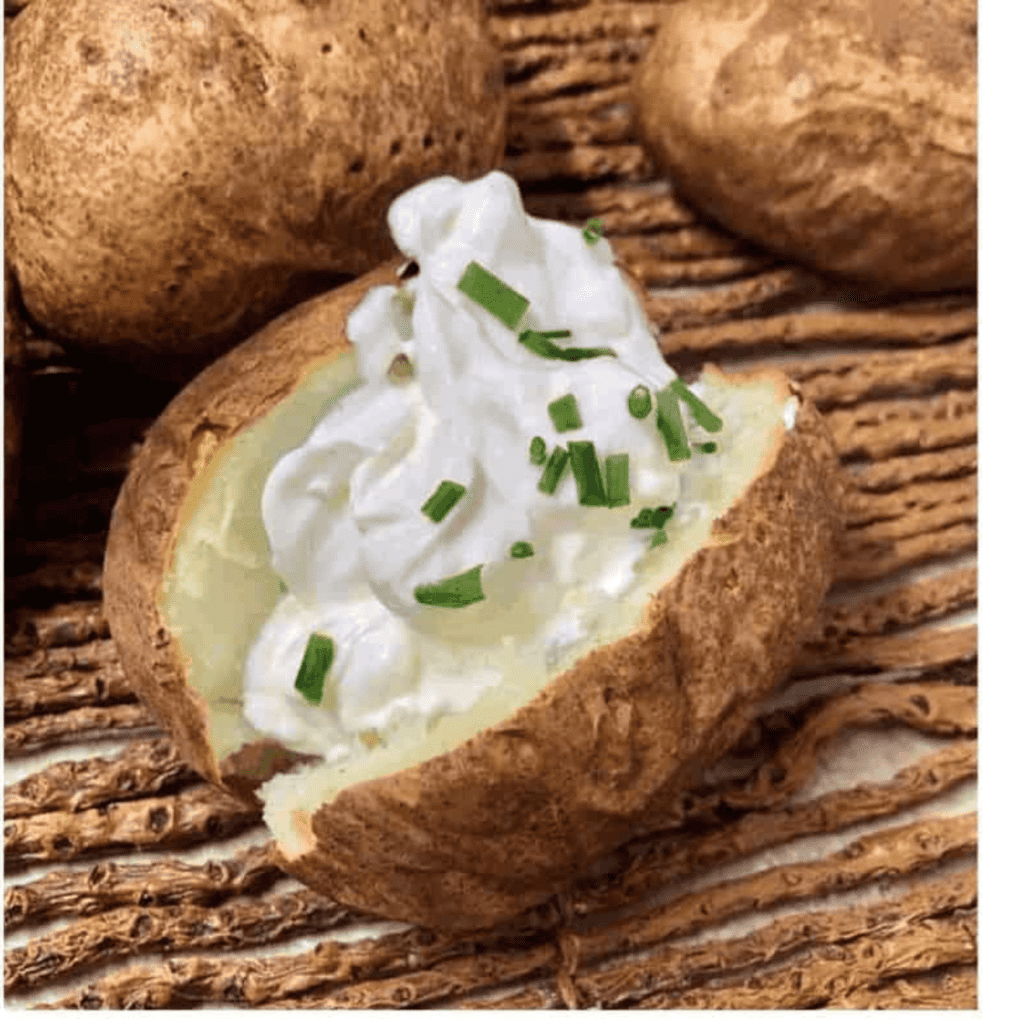 The Best Air Fryers For One Person
When shopping for an air fryer for one person, compact size, ease of use, efficiency, and versatility are key factors to consider.
Dash Mini Air Fryer
Dash Compact Air Fryer: At 1.2 liters, the Dash Compact is the perfect size for cooking single portions. It's also simple to use, with temperature control and a timer, and comes in various vibrant colors.
HEALTHIER FRIED FOOD: Dash Compact Air Fryer uses AirCrisp technology (instead of oil) to help reduce added fat by 70-80% without sacrificing the flavor of your fried food (No more residual smell hours after you've eaten)
QUICK + EASY: Short on time? Load the 2 qt capacity fryer basket, set the temp, and set the timer. Your food comes out crispy, guaranteed, EVERY TIME. And in less time than it takes to pre-heat your oven, making it more energy efficient
SAFER: The auto-shut-off function prevents overcooking, and the excellent touch housing and handle make it easy to use.
VERSATILE: This is the PERFECT appliance for picky eaters, large families, or those who have busy schedules. Appetizers to desserts, one dozen chicken wings, 1lb French fries, even baked goods, and all within minutes of setting the timer – it couldn't be easier!
COMPACT + LIGHTWEIGHT: Half the weight of a standard fryer, the Dash Air Fryer is your MUST-HAVE for that first apartment, smaller kitchen, college dorm life, or camper/rv traveling. It's sleek design and trendy color options will accent any kitchen space.
GoWise Air Fryer
GoWISE USA 2.75-Quart Air Fryer: Slightly larger, this GoWISE model offers more space for cooking without being overly bulky. It also includes presets for cooking specific types of food.
Healthier cooking in 30 min Or Less: thanks to rapid air technology, you can now experience your favorite food without the extra calories. This air fryer can fry, bake, grill, and roast with little to no oil.
Easy-to-use controls: set the time and temperature using button controls. Set the temperature to 175F – 400F and cook for 1 – 30 minutes. The 30-Minute timer will automatically switch to standby mode when complete.
PFOA-free: comes with a non-stick and PFOA-free air fry pan and basket with a cool touch handle and button guard to prevent accidental detachment.
Recipe book included: Includes 50 recipes specifically made for GoWISE USA air fryers. Get started today with 50 step-by-step recipes to explore all your new kitchen gadget offers.
Customer obsessed and committed to 100% Satisfaction, all GoWISE USA products come with a 30-day money-back Guarantee, a 1-year warranty, and forever support from Gowise customer care. Registered products receive an additional 60 days of Warranty coverage.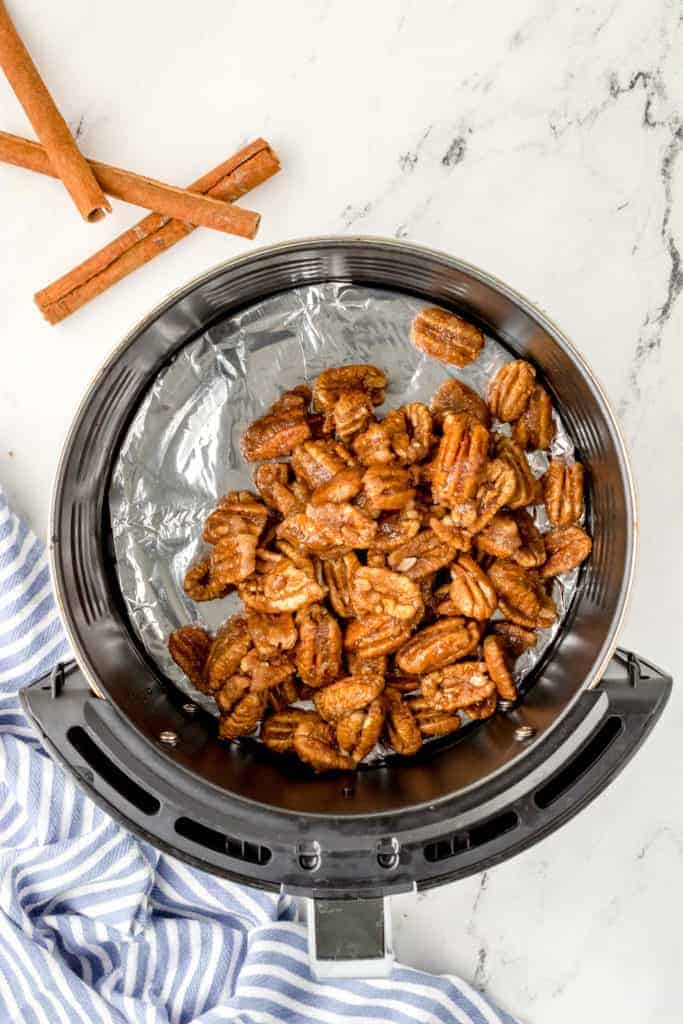 Philips Air Fryer
Philips Kitchen Appliances HD9641/96 TurboStar Air Fryer: Philips offers a compact air fryer with their patented TurboStar technology, which cooks food more evenly. Though it's at the higher end of the price range, it's highly efficient and reliable.
Bring home the Airfryer so you can have 100% taste satisfaction with crispy on the outside and tender on the inside results, using little to no added oil, with up to 90% less fat.
Crafted by our team of experts, who have been perfecting air fryer technology for over 10 years, its unique and patented " starfish" design creates the fastest and most even results by allowing all food to be exposed to constant, circulating heat, allowing you to cook a variety of foods to a delicious, crispy result.
The air fryer can do more than fry; it grills, roasts, bakes, and even reheats. The digital touch screen comes with 7 presets to make it easy to decide which temperature is best to cook your food, and a keep warm function makes sure your food is ready when you are. Cook up to 4 portions (1.8lb/ 4.1L capacity) of food simultaneously.
Unleash your Philips Airfryer's full potential to cook tastier, healthier meals by downloading the Philips Kitchen app. Discover hundreds of tasty recipes and explore features to support and strengthen your cooking skills to make healthy homemade meals easily.
Ninja Air Fryer
Ninja AF101 Air Fryer: The Ninja af is known for its versatility and ease of use. It's slightly larger at a 4 qt air fryer but still suitable for one person, especially if you enjoy batch cooking. Perfect if you have ample counter space or sometimes cook enough food for leftovers!
Now enjoy guilt-free food; Air fry with up to 75 percent less fat than traditional deep fryer cooking methods.
Wide temperature range: 105 degrees F to 400 degrees F allows you to gently remove moisture from foods or quickly cook and crisp foods with convection heat
4-quart ceramic coated nonstick basket and crisper plate fit 2 pounds of french fries.
The unit will need time to preheat before coming up to temperature.
Dehydrate: Create flat, chip-like dehydrated foods for fun, homemade snacks pounds; The combination of low fan speed and low temperature enables thorough dehydration
Dishwasher-safe parts and Easy To Clean!
Cosori Air Fryer
COSORI Compact Air Fryer: This COSORI model is compact yet powerful. It's easy to use and boasts improved ergonomics for easier basket removal.
CUT DOWN 85% OIL: With 360° rapid heat circulation technology, feel free to enjoy the same crispy textures as traditional deep frying with up to 85% less fat
ENJOY MEALS IN MINUTES: This air fryer cooks with industry-leading temperatures up to 450°F, making heating efficiency 20% faster than before. Help you prepare a quick meal.
9 EASY FUNCTIONS: 9 one-touch cooking functions on a tempered glass display let you preheat and add personalized Shake Reminders. Let's add some fun to the cooking process
COMPACT BUT SUITABLE CAPACITY: It can hold 5 quarts of cooking space, which fits enough food for 1-4 people, with a compact design taking up little room on your countertop
DISHWASHER SAFE: With a nonstick basket made without BPA and PFOA, easy to clean
COOKBOOK & ONLINE RECIPES: Always be inspired to cook with an included cookbook of 30 original recipes by Cosori R&D chefs and 100+ recipes on the free VeSync app. You'll be cooking like a pro in no time.
EASILY PURCHASE ACCESSORIES: Search "B0BSFNTD3N" to find the COSORI air fryer disposable liners for a 5-6Qt air fryer, "B07QHSZGXC" to find the original COSORI accessories set
Instant Pot Air Fryers
Instant Pot Vortex Plus: Popular for their pressure cooker, they sell a variety of air fryers; one of my favorites is an air fryer oven called the Instant Vortex Plus, which is fantastic and has a variety of cooking functions.
7-IN-1 FUNCTIONALITY: Air fry, broil, bake, roast, dehydrate, reheat, and rotisserie.
EvenCrisp TECHNOLOGY: Advanced technology that drives airflow top down for a perfect golden finish and crispy, tender results every time!
ROTISSERIE FEATURE: Perfect for self-basting and tumble-frying. The top heating element with a fan ensures optimal cooking and baking performance.
ONE-TOUCH SMART PROGRAMS: 6 customizable programs for one-touch rotisserie-style chicken breasts, garlicky potatoes, cookies, cinnamon buns, and more!
FAST PREHEATING: Little to no preheating time, from frozen to golden in minutes! Create gourmet meals with the versatility of a temperature range of 95 to 400° F.
INCLUDED ACCESSORIES: Include a non-stick drip pan and 2 perforated cooking trays, and a stainless-steel rotisserie basket, rotisserie spit, forks, and lift tool.
EASY CLEAN-UP: The oven door removes easily and cleaned easily with a damp cloth and dish soap. Dishwasher-safe drip pan, cooking trays, rotisserie basket, spit, forks, and screws
Remember, while the models mentioned above are widely appreciated, the "best" air fryer for you depends on your needs, cooking habits, kitchen space, and budget. Also, given that technology and products are continuously evolving, it's a good idea to check for the most recent reviews and product specs when you're ready to make your purchase.
Can You Bring An Air Fryer To A College?
Whether or not you can bring an air fryer to college or have one in the dorm room depends mainly on the rules and regulations of your specific college or university. Some schools may allow small appliances like air fryers in residence hall rooms, while others may have restrictions due to fire safety concerns.
In general, many colleges and universities prohibit any appliances with open heating elements, like traditional air fryer toaster ovens or hot plates, because they can pose a fire risk. Air fryers do not have exposed heating elements, but they can still get quite hot and could potentially cause a fire if not used correctly.
Therefore, if you're considering bringing an air fryer (or any other cooking appliance) to college, you must first check your school's housing policies. This information is typically available on the college's website, in your housing agreement, or you can contact the housing or residence life office directly for clarification.
Also, if allowed, using the air fryer responsibly is essential. Never leave it unattended while operating; keep it clean, and ensure it's placed in a location where the heat won't accidentally cause damage. Also, be respectful of potential odors or noise that could disturb others. The final decision will depend on the college that you are attending and its policies. Always check before you bring any electrical appliance to school or college.
Some Air Fryer Recipes To Get You Started