Best Air Fryer Under $50 Are you looking to break into the world of air frying but don't know where to start? Do you have a small budget and need an air fryer that meets all your needs without breaking the bank? If so, then this blog post is for you!
We've researched the best options on the market and compiled them here for easy comparison. Whether you're looking for a quality machine that can accommodate larger meals or something more compact, we've got something in our top picks under $50 that will fit any home kitchen setup. Read on to find out which Air Fryers made our list!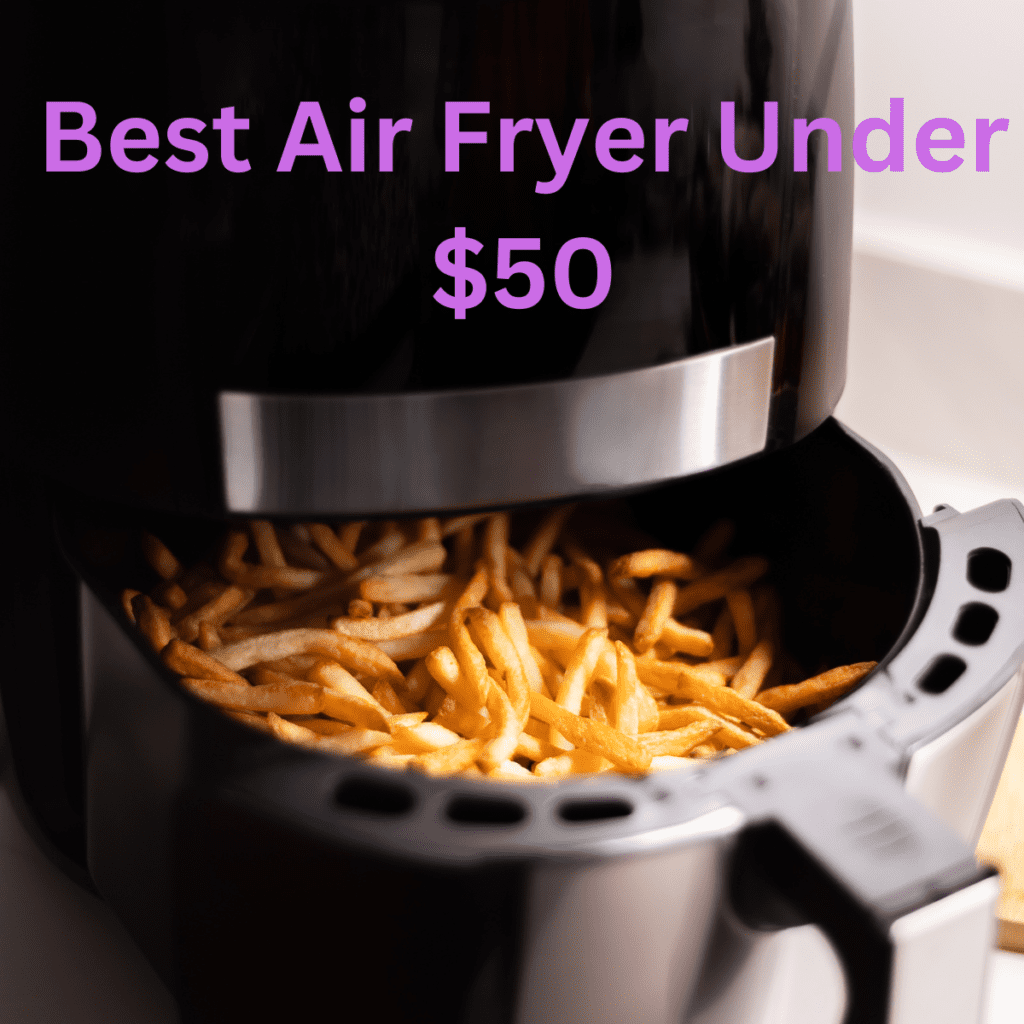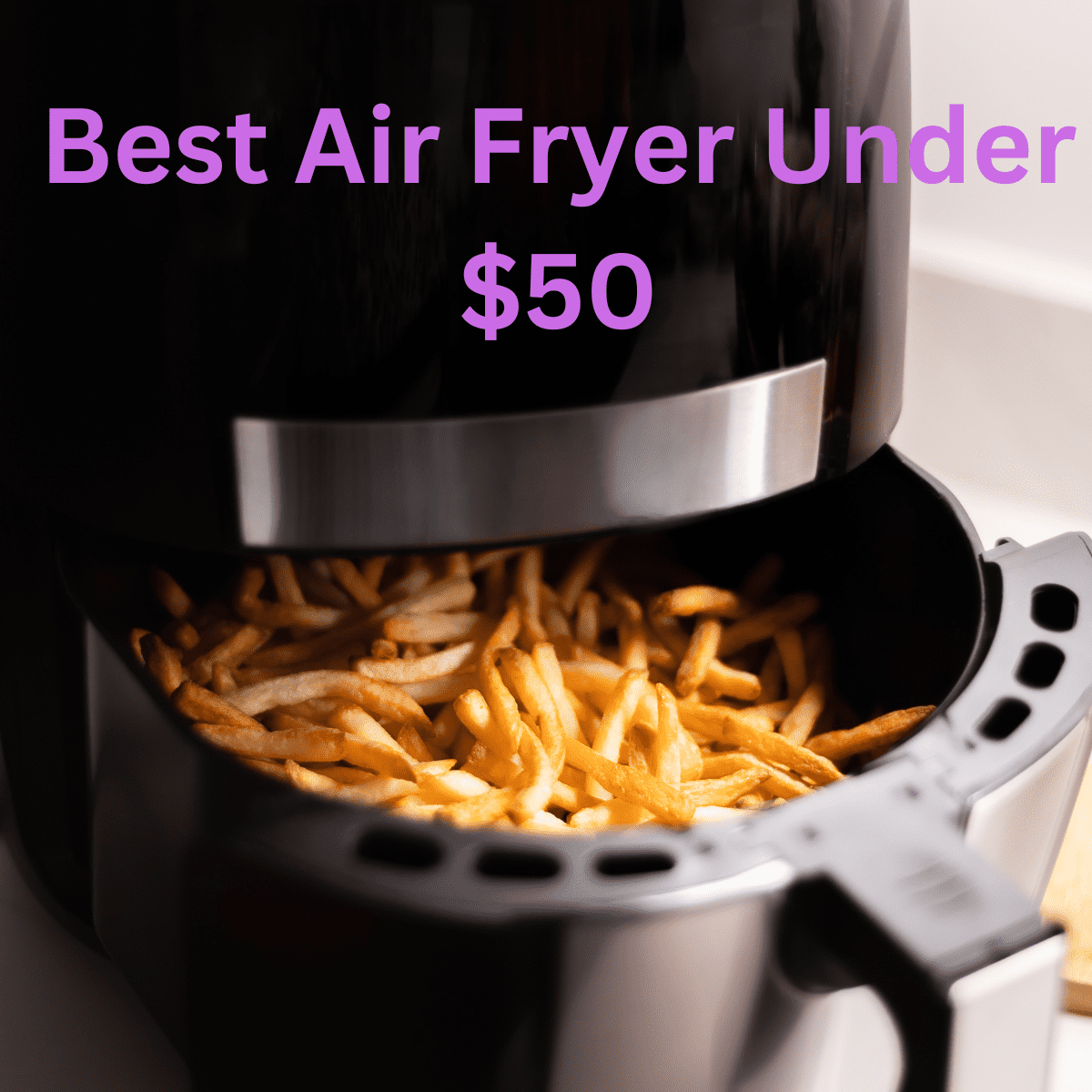 If you are looking for the ideal kitchen companion for creating healthful, delicious meals and snacks, an air fryer can be a great choice. Air fryers use significantly less oil than traditional deep-fat frying methods and can turn out tasty but healthy meals in record time. But what if you are trying to find the best air fryer under 50? With so many products on the market today, it can be difficult to choose which one offers the best value for money. In this blog post, we will take you through some of our top budget-friendly options when it comes to buying an air fryer – so read on to discover which one is right for your needs!
Here are my favorite Kitchen appliances, and since they are under $50, you don't have to wait for Black Friday, to score yourself a deal!
Here Are My Picks For Best Air Fryers For Under $50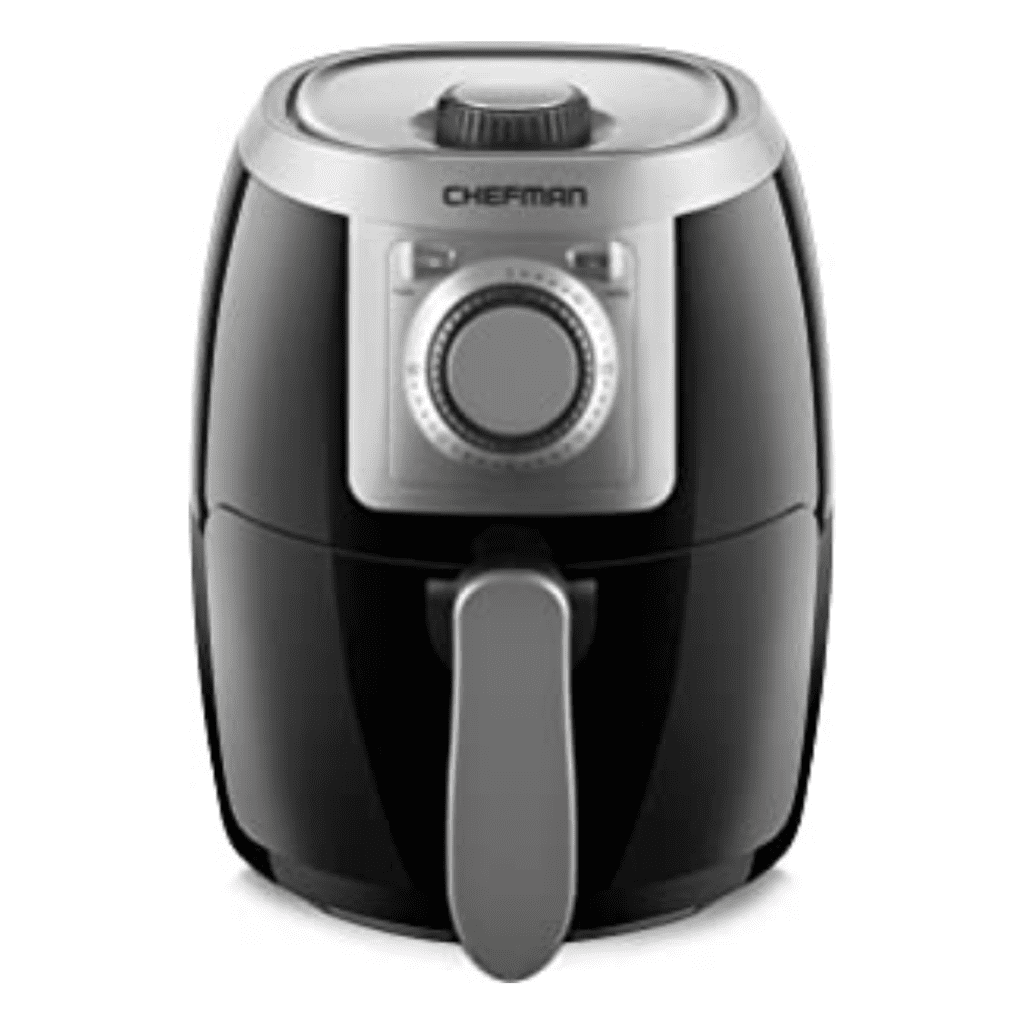 Are you looking for a way to enjoy healthy meals without long hours of cooking? Have you been searching for an appliance that can simplify the process of meal preparation? Look no further than the CHEFMAN Small, Compact Air Fryer. This kitchen must-have combines technology with convenience and ease to produce delicious, healthier versions of your favorite fried dishes in minutes! From French fries, and chicken nuggets, to chicken wings and much more, this air fryer lets you choose from eight one-touch digital presets or manually control temperature settings up to 400 degrees F – perfect for frying, roasting, baking, and grilling foods with little to no oil at all. And because it's small and compact in size – taking up minimal countertop space – it's a great option if you are looking for a good value air fryer.
Pros: Ease of Use, Takes up little counter space, and is perfect for small kitchens.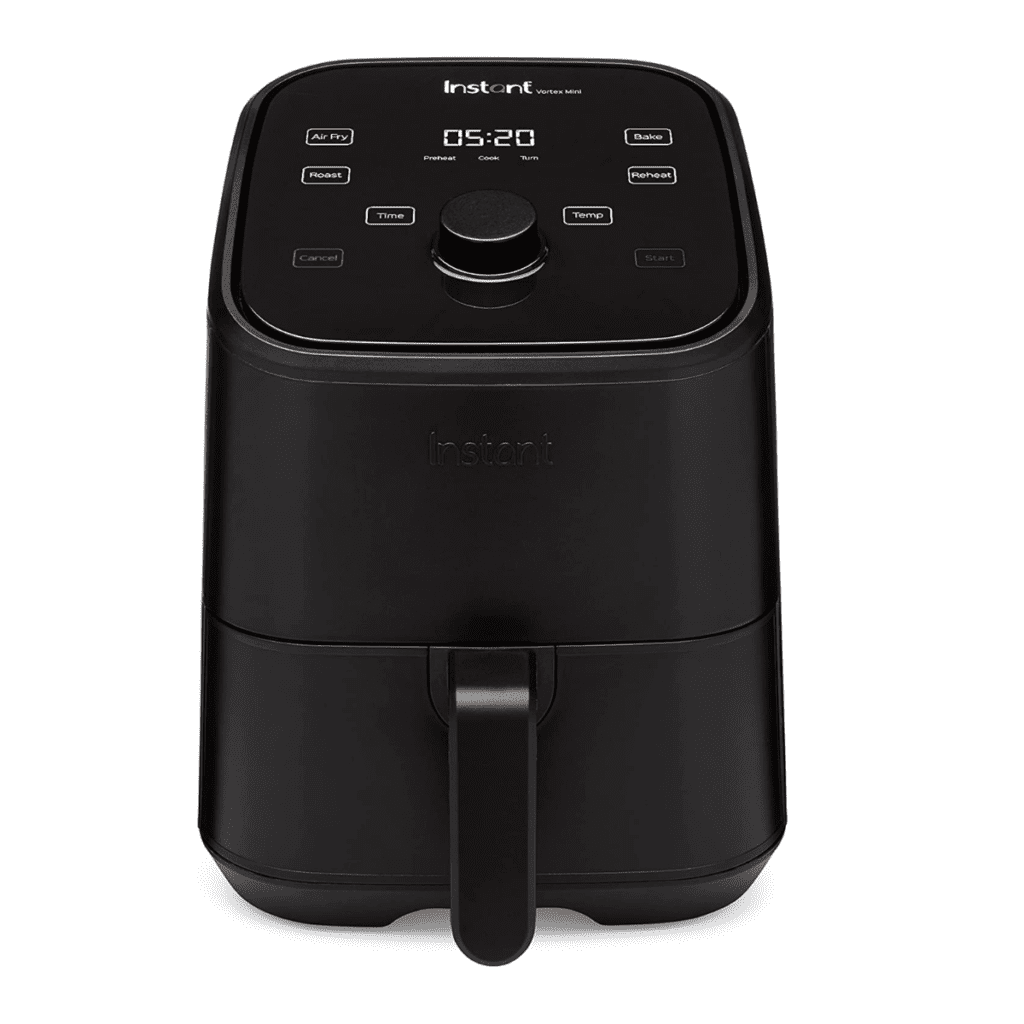 If you love to cook but don't have a lot of time, the Instant Pot Vortex 4 In-1 Mini Air Fryer might be just what you are looking for. This game-changing kitchen appliance combines four different functions – air frying. And additional settings for roasting, baking, and reheating – into one small and powerful device. With its 9 one-touch cooking presets and rotating airflow technology it can create delicious meals at lightning speeds. Whether you're an expert chef or a total novice in the kitchen, this incredible appliance is easy to use with very little effort required! Keep reading to learn more about how the Instant Pot Vortex can revolutionize your meal prep routine.
This is a great addition to any kitchen, and the small size makes it perfect for side dishes. This is one of my favorite Air Fryers, if you are looking for a large-size air fryer, check out the full-size version (Instant Vortex Plus) of this air fryer, which is one of the best options. This mini air fryer is a great value.
I have cooked in this for a long time, and I still love it. The air frying basket is easy to clean, and you don't use too much oil.
Pros: Digital Air Fryer, Nonstick Coating, Digital Display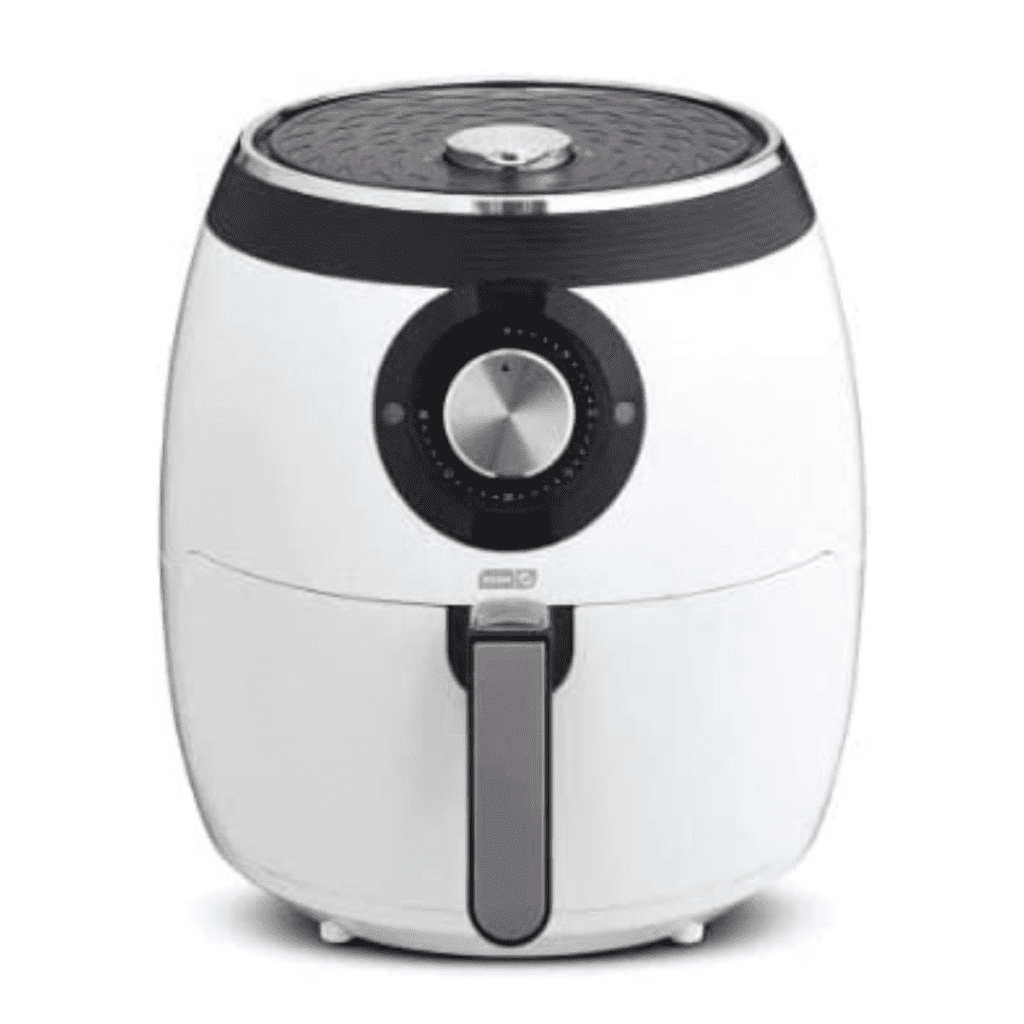 Experience the best of both worlds with one powerful appliance: the Dash DFAF455GBWH01 Deluxe Electric Air Fryer! This top-of-the-line air fryer is a complete game changer when it comes to home cooking. Perfect for creating healthier versions of your favorite fried foods, this electric wonder does more than just fry food – it bakes, roasts, and even reheats ready meals too! Save time in the kitchen and up your culinary skills with this sleek black air fryer that features an extra large capacity to handle all kinds of batches. With a wide temperature range of 200°F -400°F and adjustable timer settings ranging from 0 minutes – 30 minutes, you'll have total control over every meal. Enjoy crispy French fries or perfectly grilled chicken wings at the turn of a dial – no oil splatter required! And if that wasn't enough, clean-up is always hassle-free too.
This is a great addition and one of the best options for a smaller kitchen, and the dash compact air fryer is a great air fryer.
Pro: Easy Cleanup, Good Air Fryer, Easy Control Panel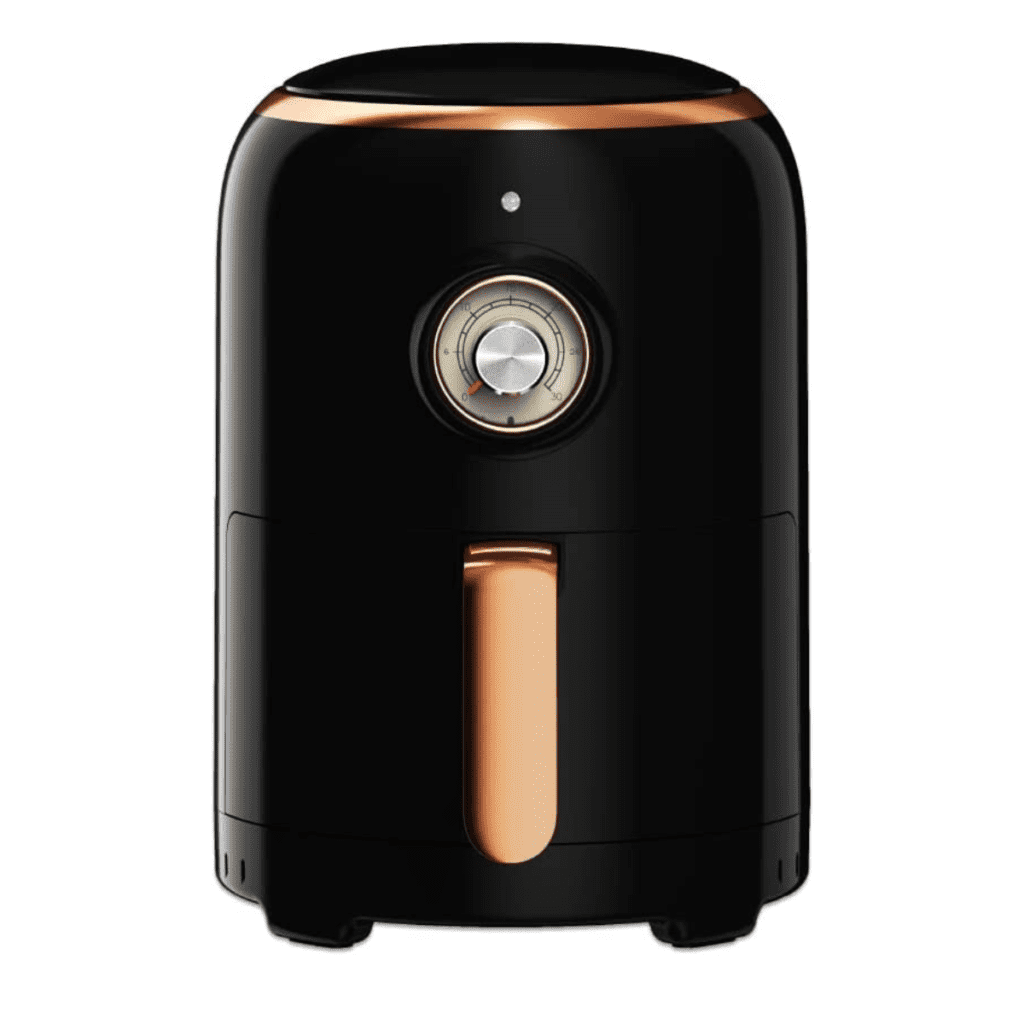 When it comes to cooking, everyone looks for ways to simplify their meal prep while maintaining quality and taste. The Aria Air Fryer offers the perfect solution with its ability to help you create delicious meals while using little-to-no oil or fat. This easy-to-use kitchen appliance lets you fry, grill, roast, and bake all kinds of food without slaving over a hot stove or spending excessive amounts of money on unhealthy restaurant takeout. Additionally, this versatile unit can also double as a healthy alternative to regular deep frying – so whether you're looking for an even healthier way to make snacks like sweet potato fries and chickpeas, or a quick start on dinner with the wow factor – look no further than the Aria Air Fryer!
Pros: Perfect for a small space, easy cleaning, compact design, adjustable temperature control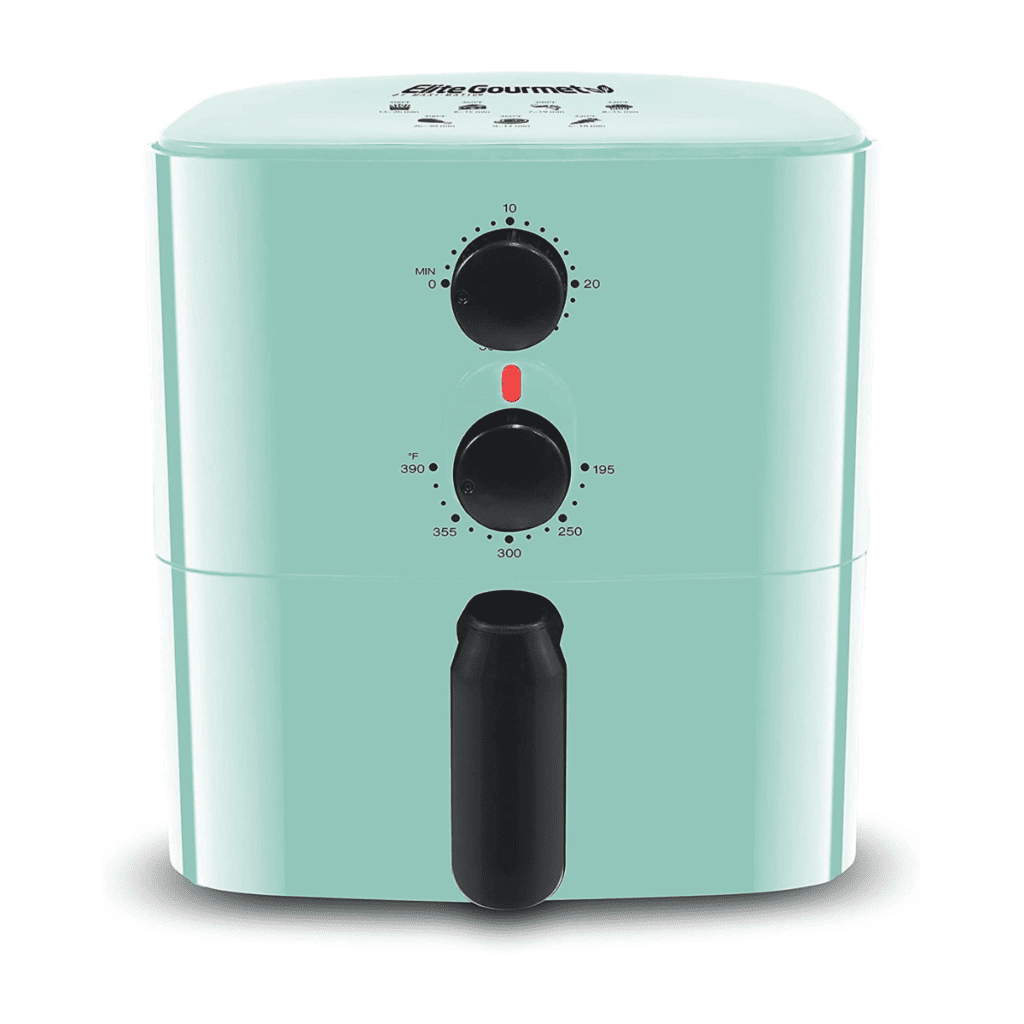 Are you looking for the perfect tool to take your cooking skills to the next level? Look no further than Maxi-Matic Elite Gourmet personal compact air fryer! An ideal choice for health-conscious cooks, this amazing kitchen gadget is not only easy-to-use but also provides a healthier option as compared to traditional frying. By rapidly circulating hot air instead of oil, it can reduce fat and calories in practically any type of food including french fries, pork chops, chicken wings, onion rings, and much more. Its innovative design allows for faster cooking times without compromising on taste or texture – optimizing convenience and efficiency in one go! Dishwasher-safe parts + cool touch handle on the exterior basket add up even to its list of features; making this gadget an absolute must-have in every modern kitchen today.
Pros: Cooking Capacity is good for cooking food, has great additional features, one of the best basket-style air fryers. Great extra features, easy-to-clean air fryer basket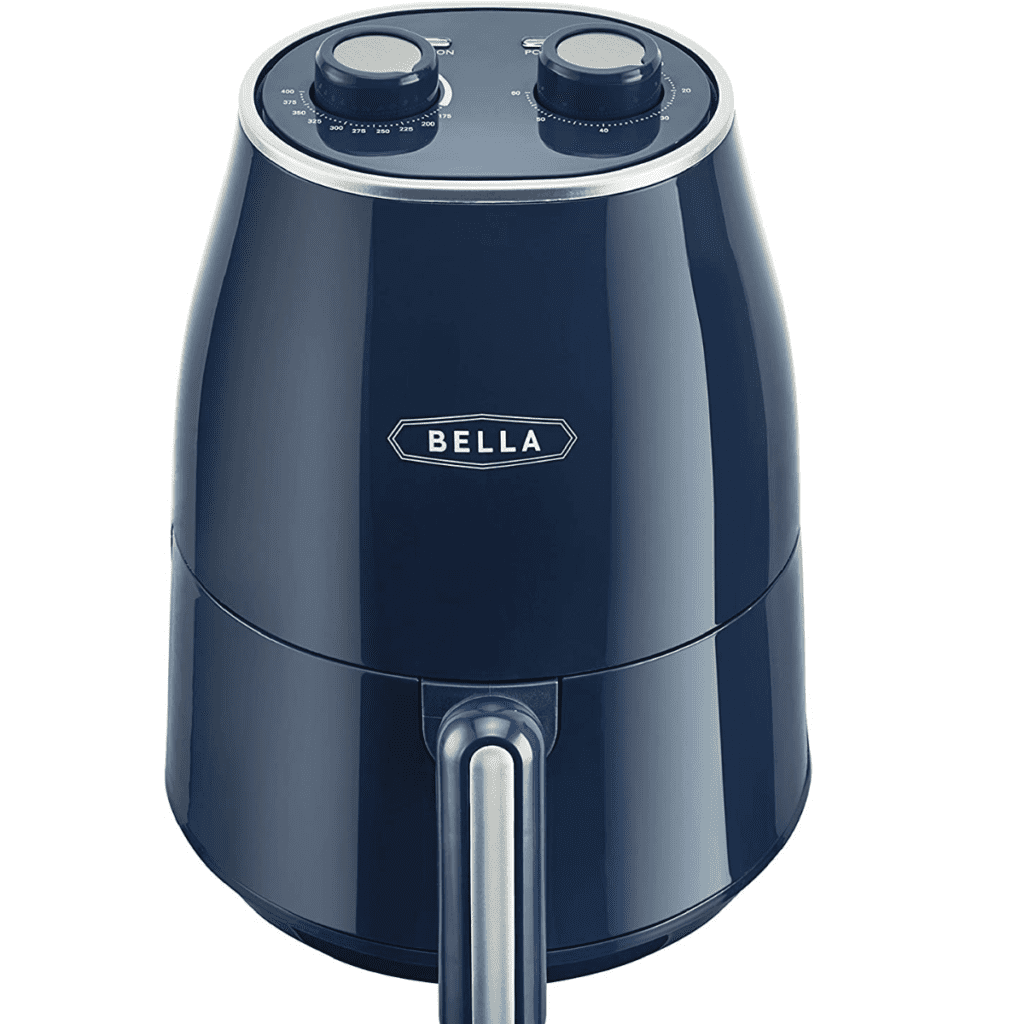 Do you want to make delicious fried chicken, French fries, and other goodies at home without subjecting yourself and your family to unhealthy fats? The BELLA Air Convection Fryer is here to the rescue! This versatile kitchen appliance can cook a wide variety of food with little or no oil, providing delicious crunchy treats that are much healthier than their greasy counterparts. With its unique convection cooking technology, this air fryer provides faster cooking times while locking in moisture for added flavor. Plus, it's easy to use with its intuitive operation and digital read-out displays so that you always get the desired results. Scroll down now to learn more about how this amazing air fryer can change up your meals!
Pros: Nonstick Basket, Affordable Price, Compact Size, Preset Functions
Best Air Fryer Under $50
Overall, the best air fryer under 50 would depend on your budget, lifestyle, and cooking habits. While it's impossible to pick a single air fryer as the "best" for everyone, we've learned about some great options that might suit your needs.
Some Easy Air Fryer Recipes