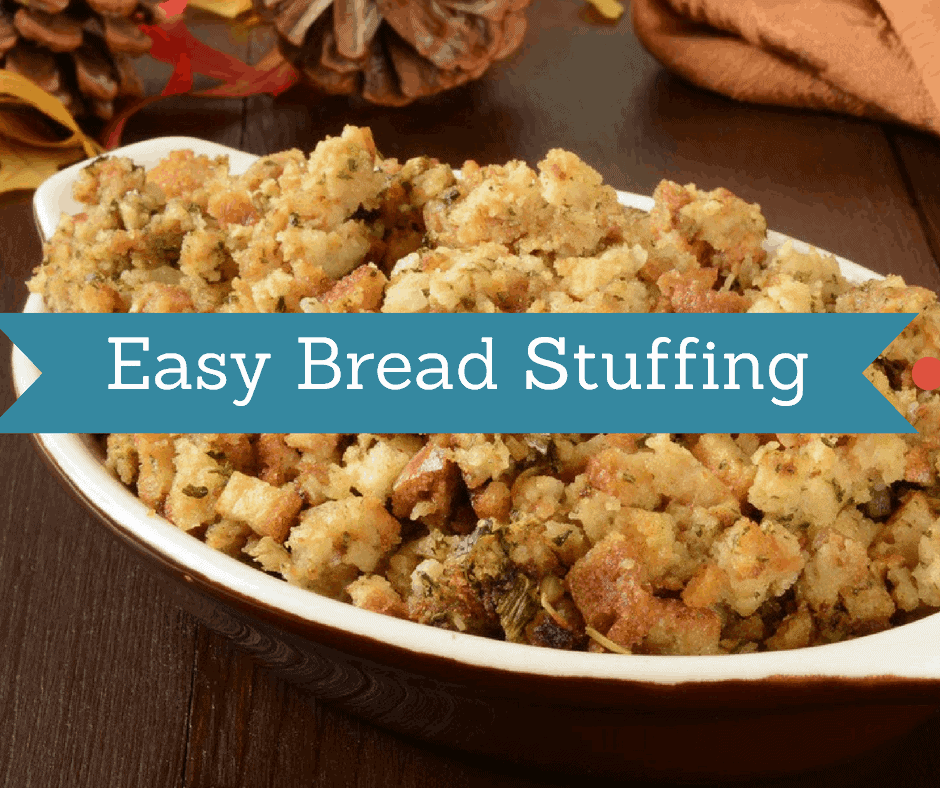 Note: Affiliate links are included in this post
This is a great recipe.
I did not cook the stuffing in the Instant Pot. You can, but I did it twice and both times it came out steamed and not baked. This is Thanksgiving, you can make everything in the Instant Pot and then just bake it. I saved a ton of time and pans. (Cause, after all this is real life, I have to clean up my kitchen, just like all of you)
Pin this recipe, you will NOT regret using it.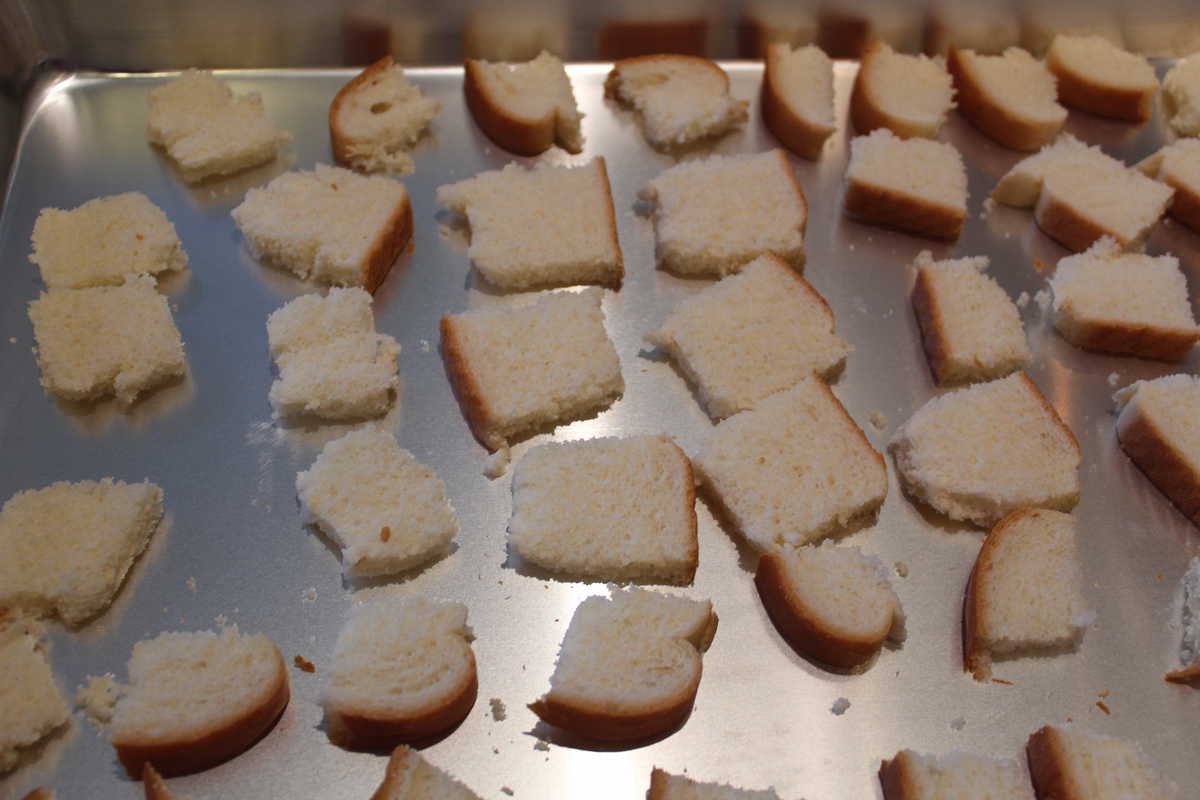 Cube the bread into 1 inch cubes and then toast them in your oven for 5 minutes at 400 degrees F.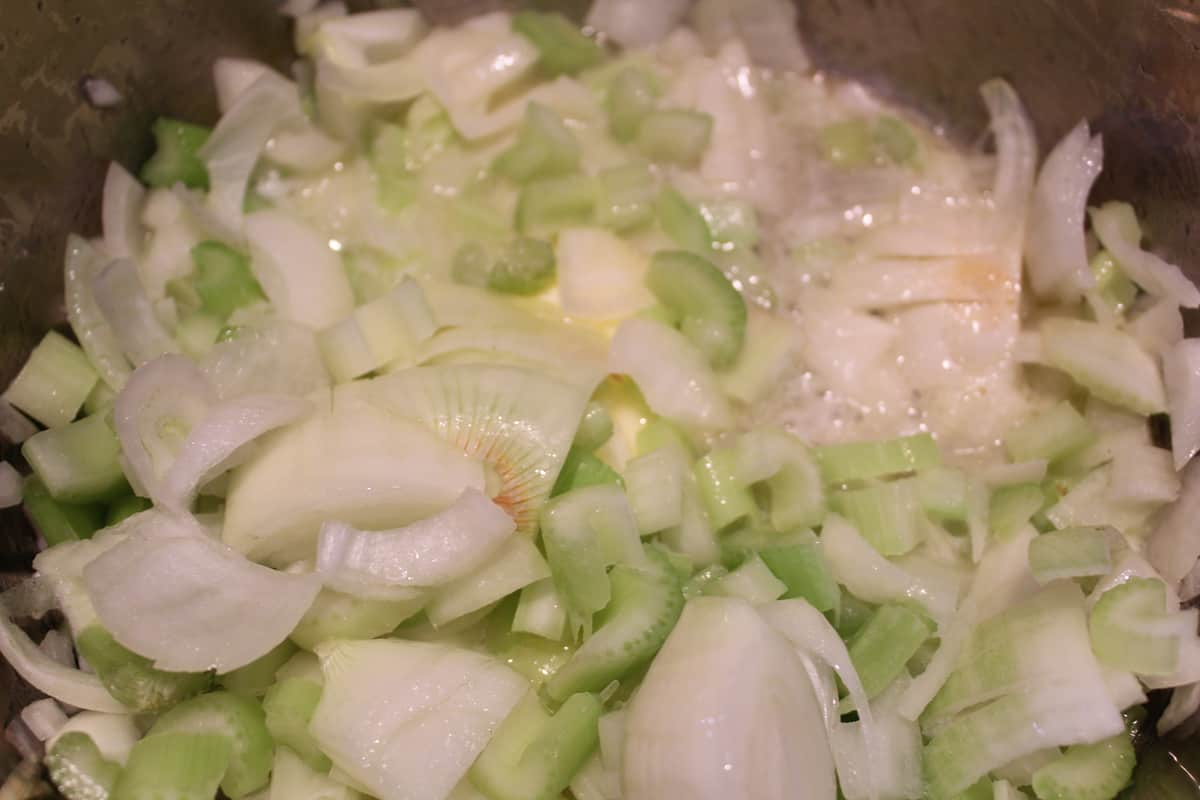 Add the butter, onions and celery to the Instant Pot and using the saute function, saute until the vegetables are cooked (about 4 minutes)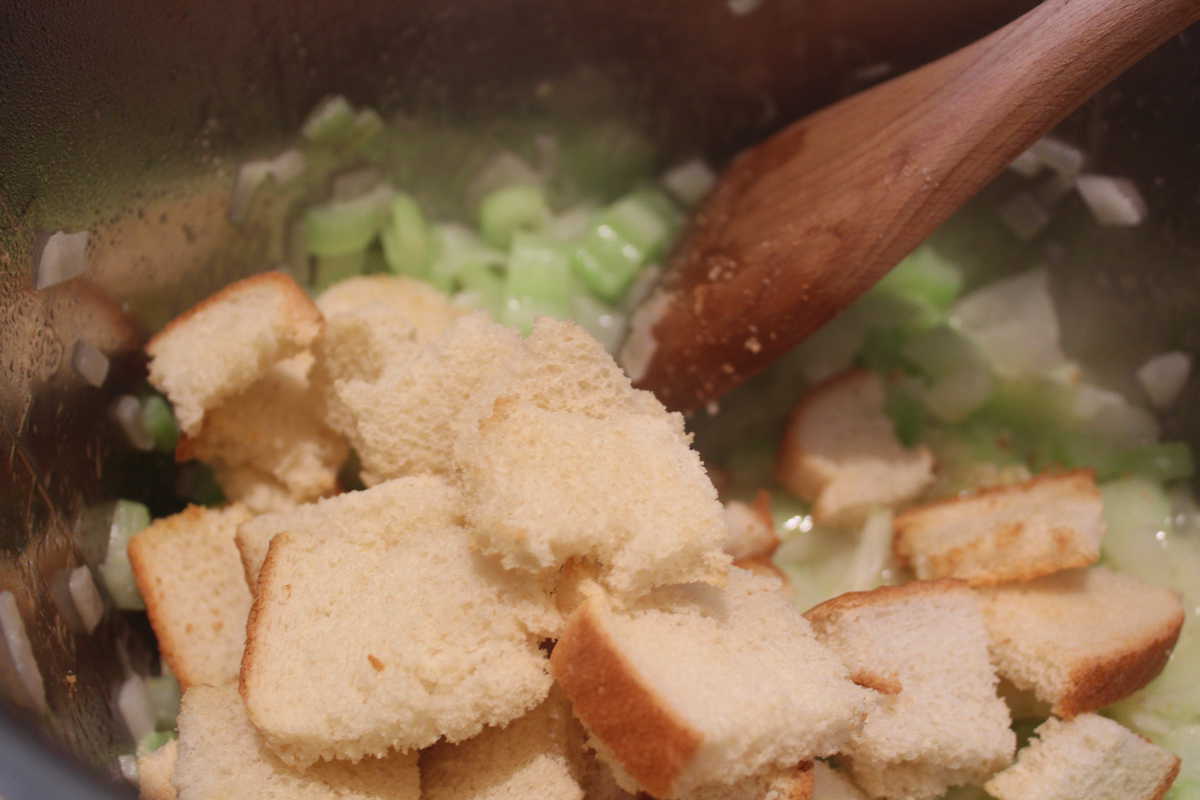 After the vegetables are cooked and the bread is toasted add them to the IP pot bowl and mix. Then add your chicken broth/stock and the spices. Mix well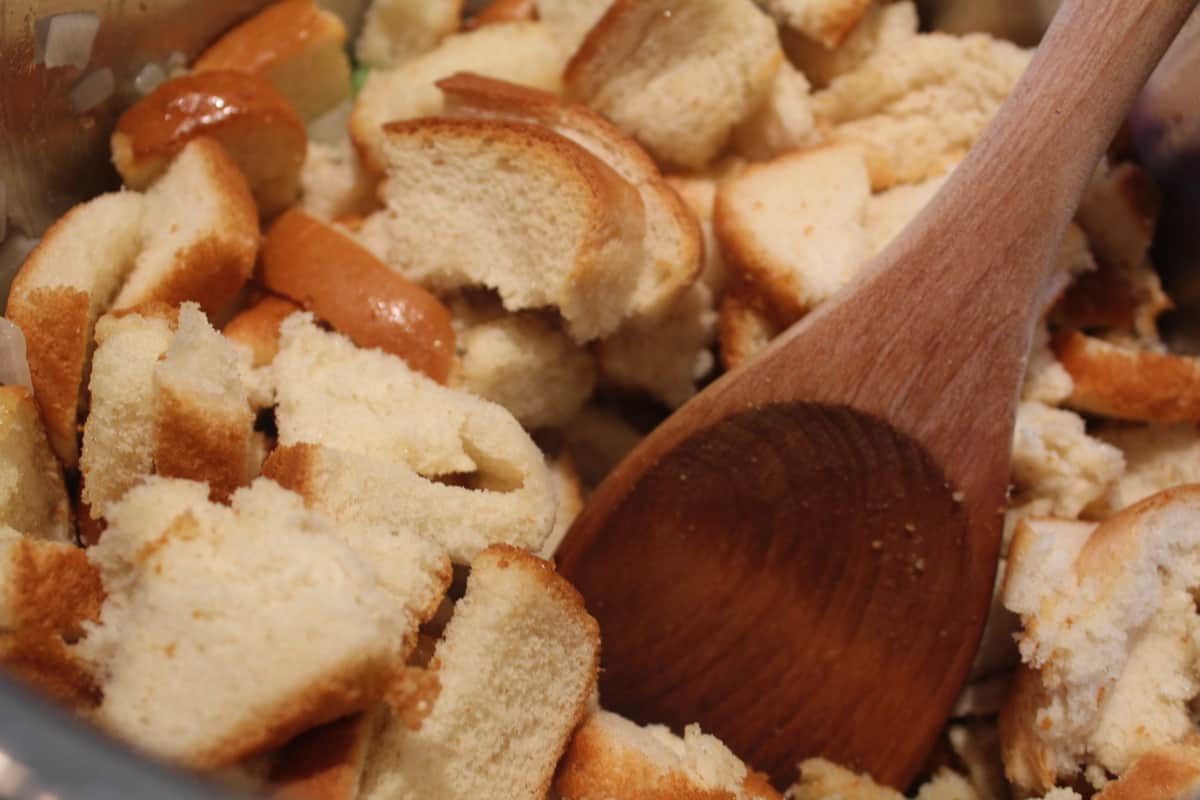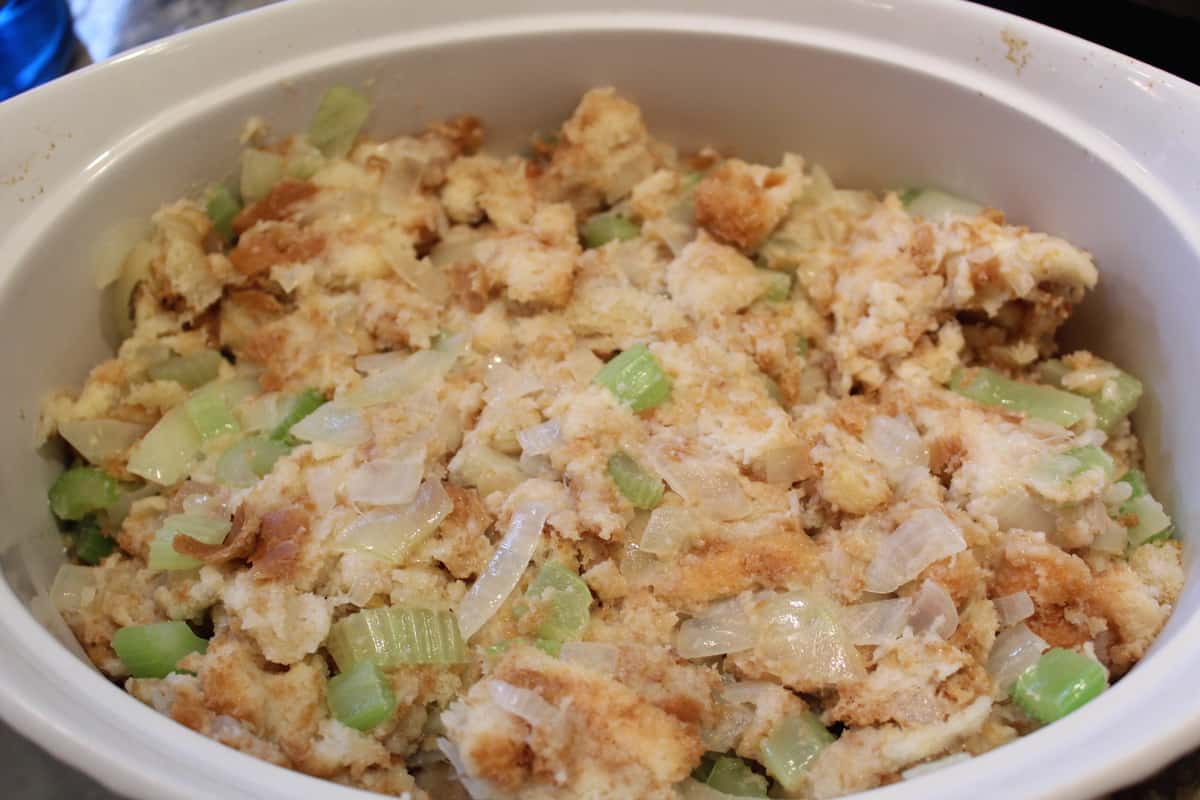 Transfer to the baking dish and bake at 350 degrees F. For 30 minutes.
Easy Bread Stuffing
Author:
www.inspiringnhkids.com
Recipe type:
Stuffing, Thanksgiving
Ingredients
10 cups of bread, cut into ½ inch cubes
1 stick of butter at room temperature
1 onion, peeled and diced
4 stalks of celery, peeled and diced
2 teaspoons of parsley
1 teaspoon of sage
1 teaspoon of thyme
1 teaspoon of salt
1 teaspoon of pepper
1 cup of chicken broth/stock
Instructions
Preheat your oven to 350 degrees F.
On a large baking sheet, place the bread on it, then toast the bread for about 5 minutes. Until it's golden brown.
Meanwhile, in your Instant Pot, add the butter, onions,celery, and press saute and cook until tender, for about 5 d the butter/onions/celery.
Then add the toasted bread, directly into the Instant Pot, mix well
Then mix in the broth.
If you are going to stuff it into the bird, cook it per the instructions based on the turkey weight.
If you are going to cook it separately, cook for 30 minutes.