Instant Pot Hamburger Helper — What comes to mind When you think of comfort food? Perhaps it's that classic American dish, Hamburger Helper. This easy-to-prepare meal has been a staple of families across the United States for generations.
But sometimes, you don't have the time to go through the typical cooking process, especially on busy weeknights. Fortunately, the Instant Pot can quickly become your best friend – and make your Hamburger Helper in minutes.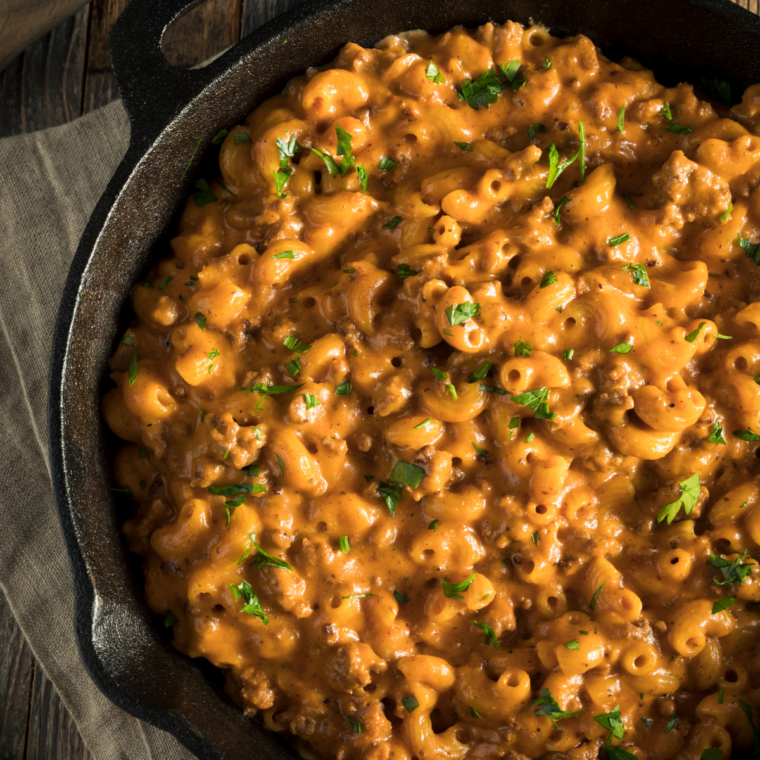 The Best Instant Pot Hamburger Helper Recipe
Whether you are a busy parent, a college student, or a working professional, the Instant Pot is the perfect solution for making a quick and easy meal. Turning to a classic like Hamburger Helper gives you the comfort of familiarity, while the Instant Pot makes it easier and faster to cook. Using this kitchen appliance, you can whip up this dish in no time.
Instant Pot Hamburger Helper is a delicious, comforting meal that is easy to make and perfect when you're pressed for time. It offers much room for customization: you can add vegetables to your dish, switch up the pasta, or change the amount of spices you use depending on your preferences. Plus, it's budget-friendly and can be a real crowd-pleaser for dinner parties.
If you are new to using the Ninja or Instant Pot, some of my favorite beginner recipes are INSTANT POT QUINOA, INSTANT POT CARAMELIZED ONIONS, INSTANT POT GROUND BEEF AND PASTA, and INSTANT POT LOADED POTATO SKINS.
Ingredients Needed For Homemade Instant Pot Hamburger Helper
Whisk your taste buds away to a world of comfort food with this Instant Pot Homemade Hamburger Helper.
A classic favorite, reimagined with the convenience and speed of your Instant Pot, this dish combines the hearty richness of ground beef with creamy, cheesy pasta, all seasoned to perfection. Let's take a look at the ingredients you'll need to bring this comforting, family-friendly meal to life: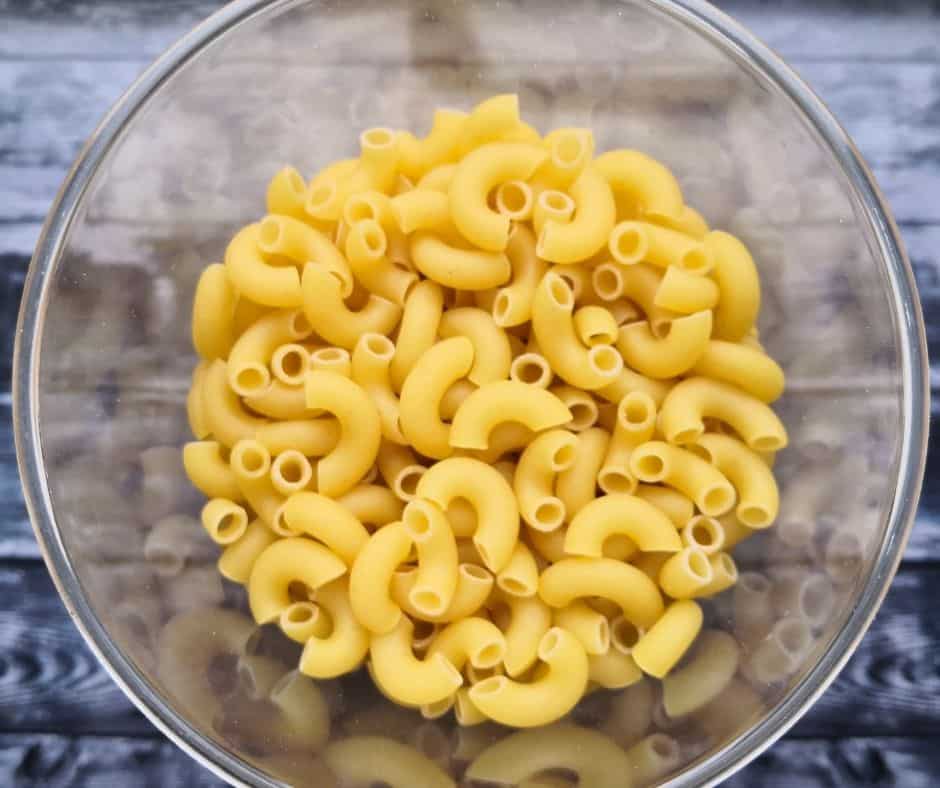 Remember the step-by-step directions and detailed ingredient list are below, in the printable recipe card at the bottom of the post, as well as the nutritional information.​
Ground Beef: The dish's star, ground beef, adds a rich, savory depth. Opt for lean ground beef for a healthier option or regular for a juicier flavor.
Pasta: Elbow macaroni is a classic choice, providing this dish's perfect texture and bite. It absorbs the flavors beautifully.
Beef Broth: This forms the base of your cooking liquid, infusing the pasta with a deep, meaty flavor as it cooks.
Milk: Adds creaminess to the dish, helping to create a rich, smooth sauce for the pasta. You can use heavy cream or half and half for a thicker sauce.
Cheddar Cheese: Shredded cheese melts into the pasta, providing an irresistible creamy, cheesy goodness.
Worcestershire Sauce: A splash of Worcestershire sauce enhances the overall flavor profile, adding a touch of tanginess and depth.
Tomato Paste: Tomato paste brings a concentrated burst of tomato flavor, adding a hint of sweetness and acidity.
Onion and Garlic: Diced onion and minced garlic form the aromatic foundation, offering a subtle sweetness and pungency.
Paprika, Kosher Salt, and Black Pepper: These seasonings add warmth, spice, and depth to your Hamburger Helper, balancing the flavors beautifully.
Optional Add-ins: Feel free to customize with additional spices, vegetables, yellow onions, or even a dollop of sour cream for extra richness.
How To Cook Homemade Hamburger Helper In Instant Pot
Cooking Homemade Hamburger Helper in an Instant Pot is a convenient and quick way to whip up a comforting, hearty meal. Here's how you can do it: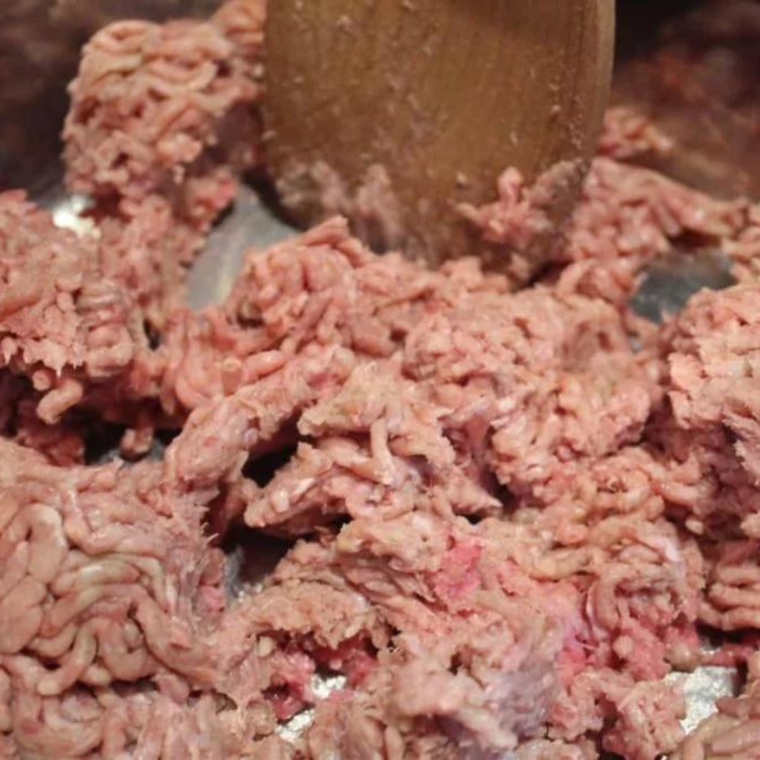 Sauté the Ground Meat: Turn your Instant Pot to the sauté mode. Add the ground beef and cook it until it's browned, breaking it apart with a spatula as it cooks. If your beef releases a lot of fat, you might want to drain it.
Add Aromatics: Add the diced onion and minced garlic to the beef. Cook for 2-3 minutes, stirring occasionally, until the onions become translucent and fragrant.
Deglaze the Pot: Pour in a small amount of beef broth and use a wooden spoon to scrape off any browned bits stuck to the bottom of the pot. This step is crucial to avoid a burn notice during pressure cooking.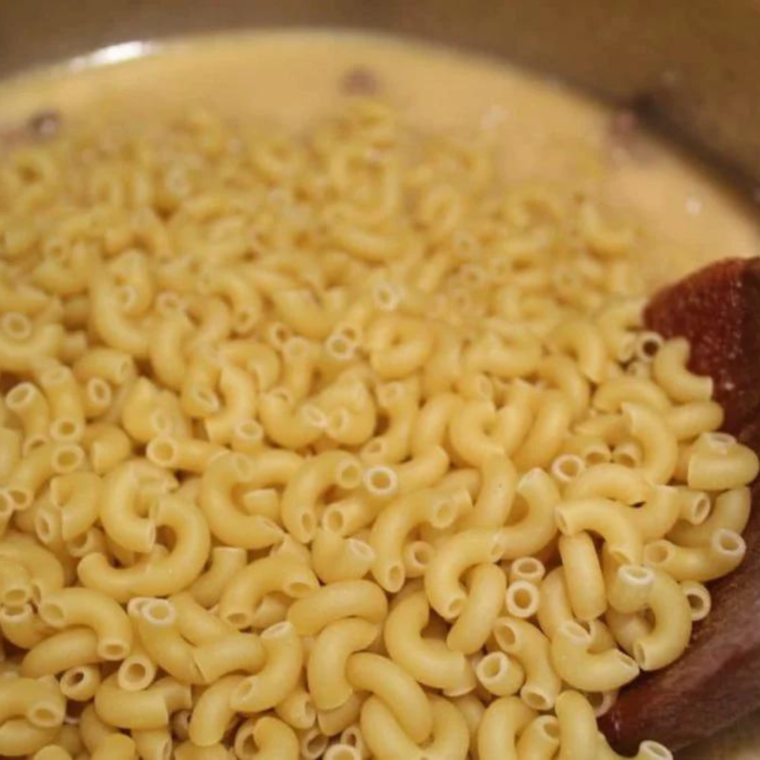 Add Rest Of The Ingredients: Add the uncooked macaroni, beef broth, Worcestershire sauce, and tomato paste to the pot. Stir to combine everything. Make sure the pasta is submerged in the liquid.
Pressure Cook: Close the lid of the Instant Pot and set the valve to sealing. Cook on manual high pressure for half the time recommended on the pasta box (usually about 4-5 minutes for elbow macaroni).
Quick Release: Once the cooking time is up, carefully do a quick release by turning the valve to venting. Once the pin drops, open the lid.
Add Cheese and Milk: Stir in the milk and shredded cheddar cheese until the cheese is melted and the sauce is creamy. If the sauce is too thick, add more milk to reach your desired consistency.
Season and Serve: Season the Hamburger Helper with paprika, salt, and pepper to taste. If desired, add any additional spices or vegetables at this point.
Optional Add-ins: For extra richness, stir in a dollop of sour cream at the end or serve with fresh parsley or fresh herbs.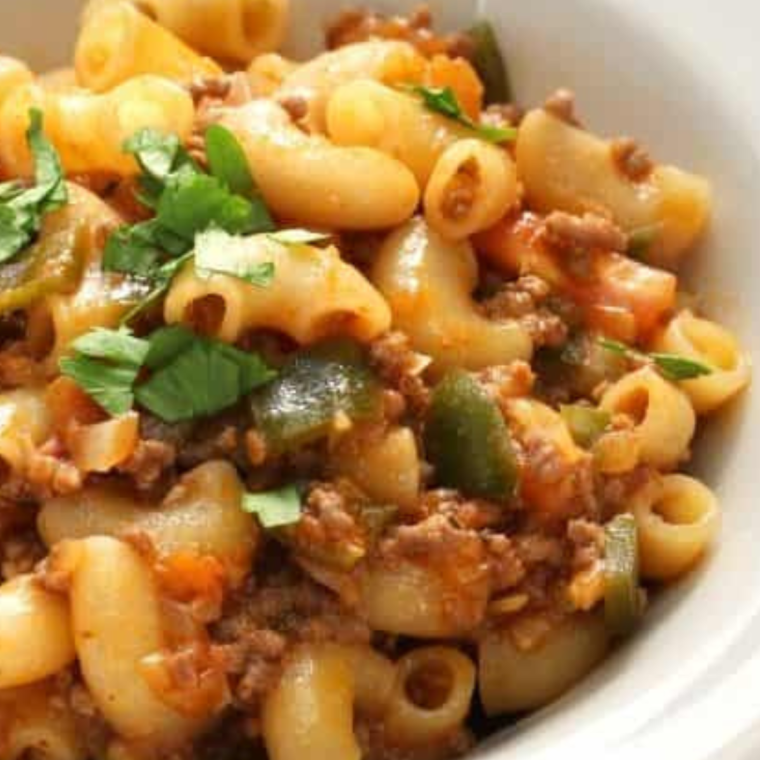 Pro Tips
Avoid Burn Notice: Deglaze the pot properly, remove any brown bits or small pieces stuck to the bottom of the pot, and submerge the pasta in liquid.
Customization: For a nutritious twist, add veggies like peas or carrots.
Cheese Varieties: Experiment with different types of cheese for varied flavors.
Faq's:
Why Should I Make Homemade Hamburger Helper in an Instant Pot?
The Instant Pot is an excellent tool for a quick, one pot meal. Making Homemade Hamburger Helper in the Instant Pot means cooking everything in one pot, making clean-up a breeze. Plus, the Instant Pot pressure cooking method means that the pasta cooks evenly and in half the time it would take on the stove.
Is Making Homemade Hamburger Helper from Scratch Difficult?
Not at all! Homemade Hamburger Helper is just pasta with a meat sauce. It's simple to make, and using fresh ingredients makes it much healthier than the boxed version you can buy at the grocery store. Plus, using an Instant Pot means it comes together even quicker.
Can I Use Ground Turkey Instead of Ground Beef in Homemade Hamburger Helper?
Of course! Ground turkey is an excellent source of lean protein and can be used instead of ground beef in this recipe. It may have a slightly different flavor profile, but it will still be delicious. Just be sure to adjust seasonings to taste.
Can I Use Different Types of Pasta in Homemade Hamburger Helper?
Yes, you can! Since this recipe is essentially a pasta dish, you can swap in any shape or type of pasta you prefer. Just note that the cooking time may need to be adjusted.
How To Store Leftover Instant Pot Hamburger Helper
Let the cooked pasta in an airtight container, and place into the refrigerator. This meal will last for 2-3 days in the refrigerator.
Can I Freeze the Hamburger Helper Main Dish?
Yes, you can freeze Homemade Hamburger Helper! Just let it cool completely before storing it in an airtight container. To reheat, thaw in the refrigerator overnight and reheat in a pot on the stove or in the microwave.
What To Serve with Instant Pot Hamburger Helper
​For a complete meal, serve with a side salad, garlic bread, or Naan bread.
More Instant Pot Recipes
Don't Forget To Pin!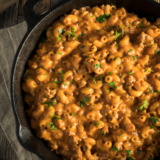 Instant Pot Homemade Hamburger Helper
Description
Instant Pot Homemade Hamburger Helper — The Instant Pot is one of the most popular kitchen appliances that create a delicious homemade hamburger helper in minutes!. It's easy to make, and everyone loves it!
Ingredients
1

pound

Ground Beef

,

lean or regular based on preference

2

cups

Pasta

,

elbow macaroni or similar small pasta

2

cups

Beef Broth

,

for cooking the pasta and adding flavor

1

cup

Milk

,

adds creaminess to the dish

2

cups

Cheddar Cheese

,

shredded, for a rich and cheesy sauce

1

tablespoon

Worcestershire Sauce

,

for depth of flavor

2

tablespoon

Tomato Paste

,

for a hint of tangy tomato flavor

1

medium

Onion

,

diced, for a base of savory sweetness

2

cloves

Garlic

,

minced, for aromatic depth

1/2

teaspoon

Paprika

,

1

teaspoon

Kosher salt

1/2

teaspoon

Black Pepper
Instructions
Brown the Beef: Set the Instant Pot to sauté mode. Add the ground beef and cook until browned. If there's excess grease, drain it off.

Add Onion and Garlic: Stir in the diced onion and minced garlic, cooking until soft and fragrant.

Mix in Pasta and Liquids: Add the dry pasta, beef broth, milk, Worcestershire sauce, and tomato paste to the pot. Stir well to combine.

Pressure Cook: Secure the lid, set the valve to sealing, and cook on high pressure for half the recommended pasta cooking time (usually 4-5 minutes for elbow macaroni).

Quick Release: Once cooking is complete, carefully perform a quick release. Open the lid once the pressure is fully released.

Add Cheese: Stir in the shredded cheddar cheese until melted and well combined with the pasta and beef.

Season: Add paprika, salt, and pepper to taste. Adjust any seasoning as needed.

Serve: Garnish with fresh herbs if desired and serve hot.
Equipment
Instant Pot Pressure Cooker,

or Ninja Foodi
Nutrition
Serving:
1
Serving
Calories:
484
kcal
Carbohydrates:
16
g
Protein:
43
g
Fat:
28
g
Saturated Fat:
15
g
Polyunsaturated Fat:
1
g
Monounsaturated Fat:
7
g
Trans Fat:
0.4
g
Cholesterol:
134
mg
Sodium:
2196
mg
Potassium:
1122
mg
Fiber:
3
g
Sugar:
10
g
Vitamin A:
1342
IU
Vitamin C:
14
mg
Calcium:
527
mg
Iron:
5
mg