This is one of the simplest recipes, although to figure out the cooking temperature and time, I did burn a few eggs.
Baked eggs are one of the most popular breakfast items in the world. If you are like me through all of your kids like eggs differently, whether they are soft boiled, over easy, poached or as my son will call them dunkie eggs. (The type where you dunk your toast into them and coat your toast with the yolk, do you know what I am talking about?)
How do you make the perfect baked eggs?
Well, I'm here today to give you some pointers.
The key to perfect scrambled eggs is to beat the eggs. Now, I'm not talking about the regular beating, I am talking about whisking the eggs, which lets some air enter them when you whisk fast, and your eggs end up nice and fluffy.
What you need for a tool is simple, a good whisk, I have this one, and not only does it work wonders, it is fun to use.
Today's scrambled eggs are a great way to start any breakfast, filled with protein and vegetables, and it should keep you filled through lunchtime.
I love using my Instant Pot (Pressure Cooker) for all of the recipes, I usually use my burner stove for, they are faster and require less clean up, plus my son travels a ton for hockey, so I can take the Instant Pot (Pressure Cooker) on the road, so it saves me money by not eating out at restaurants, since eating out with 20 hockey-playing boys gets very expensive, very soon.
First tip: If you make these, splurge and get ramekins, when I tried other containers they all failed.
Second Tip:Do not add any butter, they butter carmelizes and therefore burns, so you either get a burned egg or runny egg.
Third Tip: Be generous with the non-stick cooking spray. And if you are using your air fryer a lot. Or plan to, invest in one of these sprayers, Over the long run you will save a ton of money.

Check out my other recipes–
Kitchen Items Used: (Note: Affiliate links are included in this post)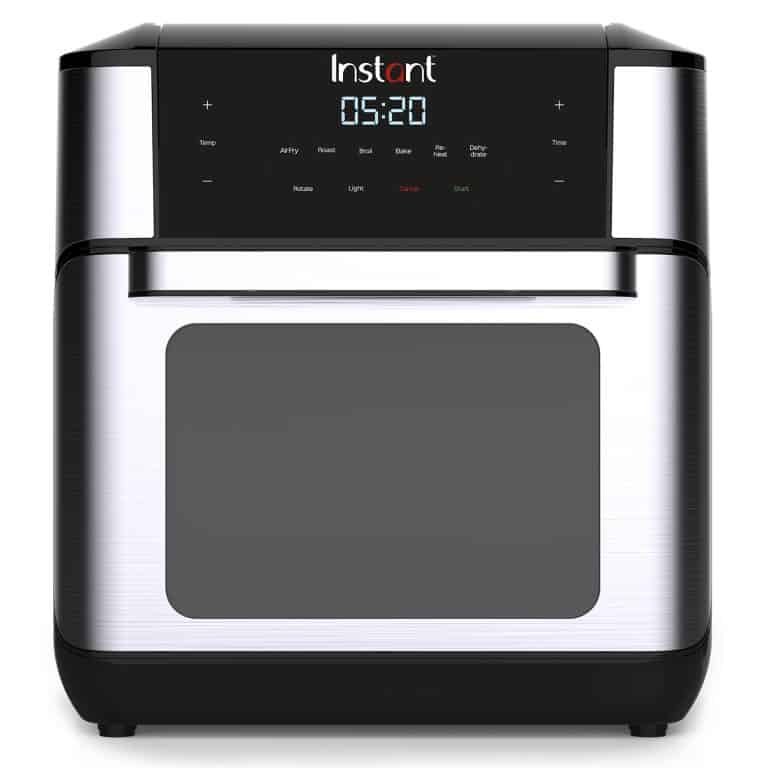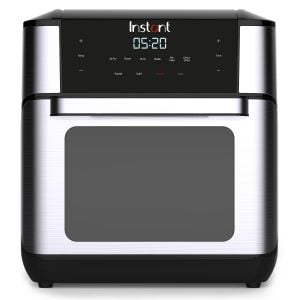 J.A. Henckels 6-Inch High Carbon Stainless Steel Chef's Kitchen Knife
 Stainless Steel Measuring Cups, 5 Piece Set
Hudson Essentials Stainless Steel Measuring Cups Set-6 Piece Stackable Set with Spout
Anchor Glass Measuring Set–This is one of the handiest tools in the Kitchen 
OXO Good Grips 12 Inch Stainless-Steel Locking Tongs
Don't Forget to Pin–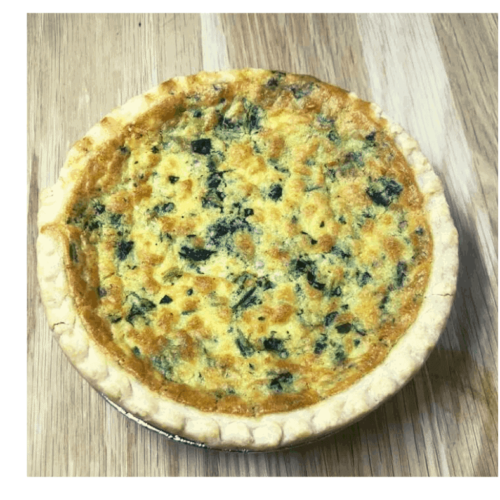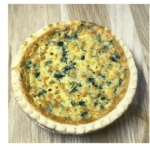 Air Fryer, The Easiest Spinach Quiche Recipe
This makes for a really easy breakfast or brunch recipe. I love serving this on the weekends when everyone eats at different times. You can eat it either hot or room temperature.
Ingredients
1

frozen

pie crust

8

ounces

shredded cheddar cheese

6

eggs

1/2

cup

milk

1/2

cup

sour cream

10

ounces

frozen spinach (thawed and drained)
Instructions
Start by thawing your pie crust, about 10 minutes, by just leaving it on the counter.

Then add 1/2 the shredded cheese (so 4 ounces), to the bottom of the crust.

In a small bowl, mix together the eggs, sour cream, milk and added the drained spinach.

Pour the egg mixture on top of the cheese


Set in the air fryer, basket or tray, and set the temperature to 300 degrees F, for 12 minutes.

After 12 minutes, add the rest of the shredded cheese on top, and set the air fryer for another 5 minutes. At this point, depending on which air fryer you own, the center should be set.