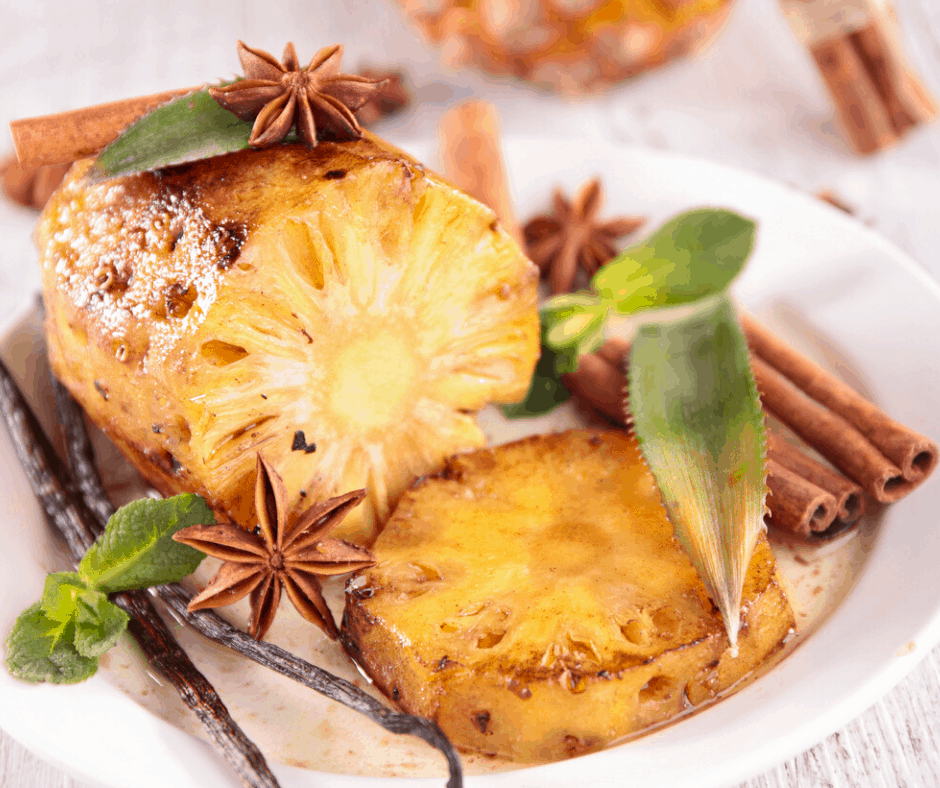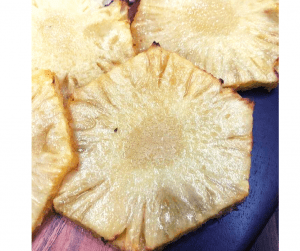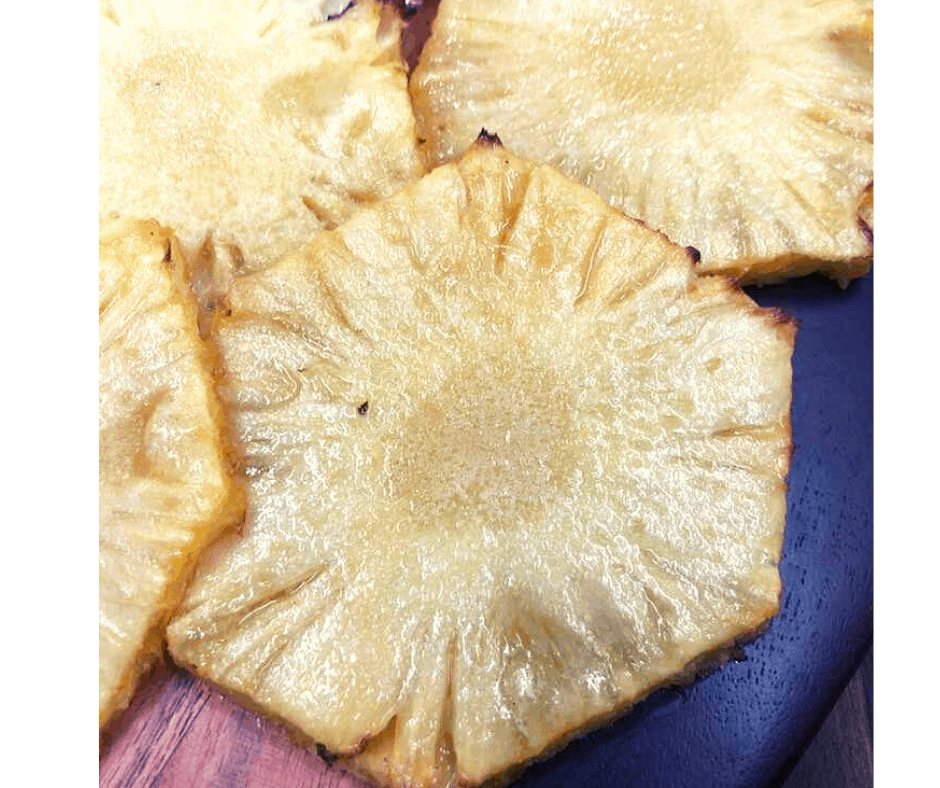 I had a pineapple lying around that I was planning on using for a different recipe, but I thought to myself, as most of my ideas start out, how would this be if I air-fried it. Well, it turned out amazing and it was all done, by the time I finished this post.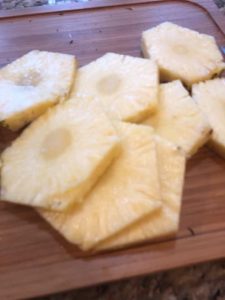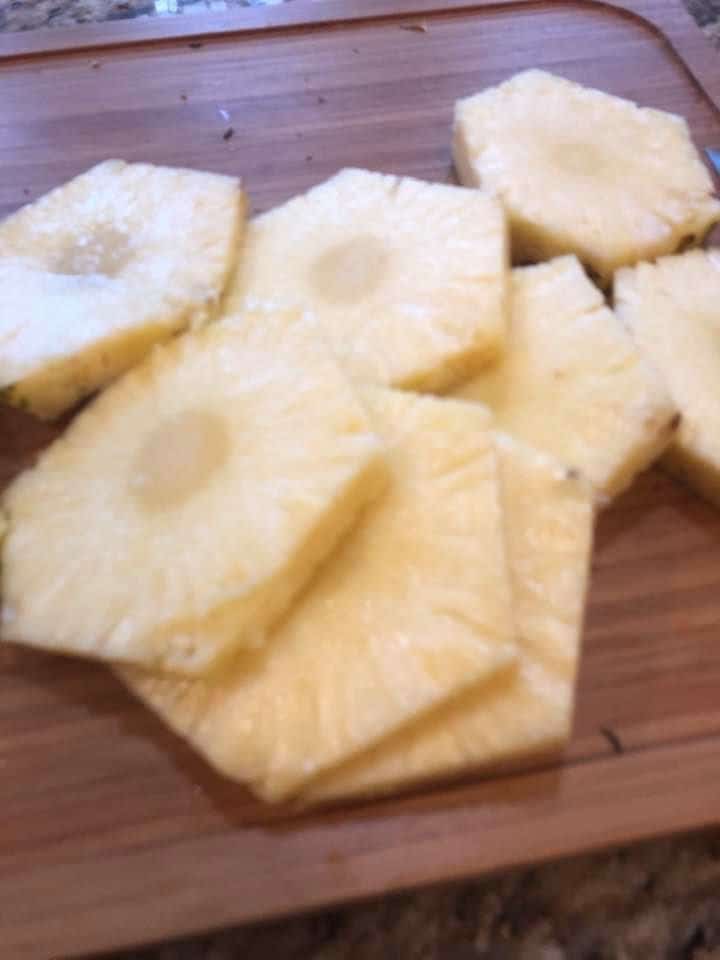 For the first batch, I removed the center, but they didn't come out as good, as the second batch, where I left the hole in, and my kids said it was much easier to eat.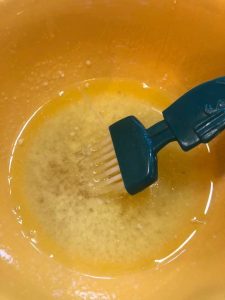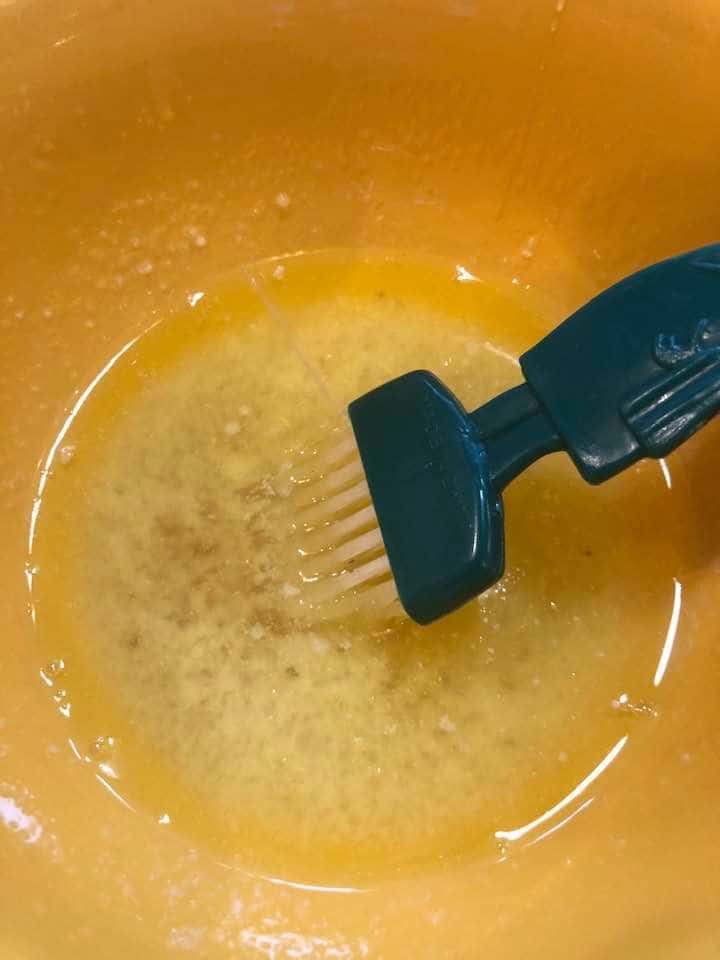 In a small bowl, I melted 4 tablespoons of butter and added 2 tablespoons of honey and then brushed it on, the pineapple.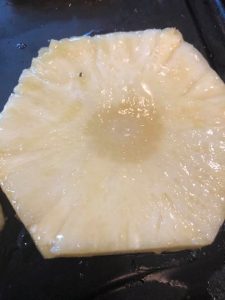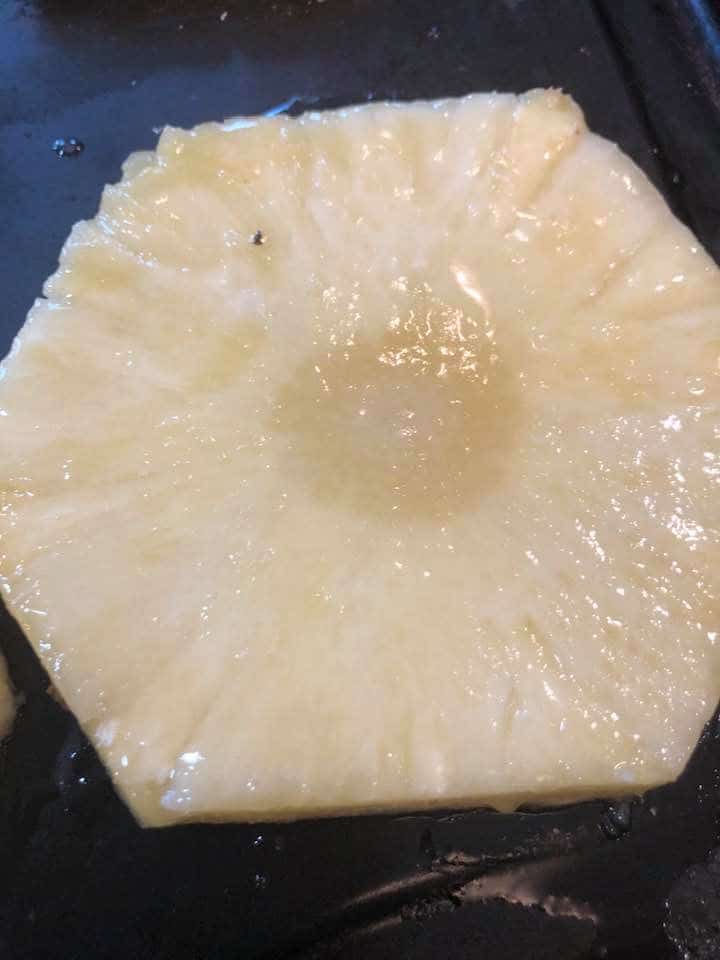 This is a picture of the honey/butter mixture brushed on the pineapple.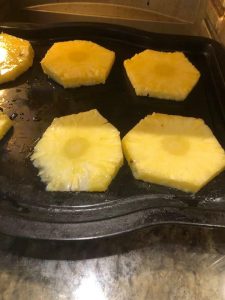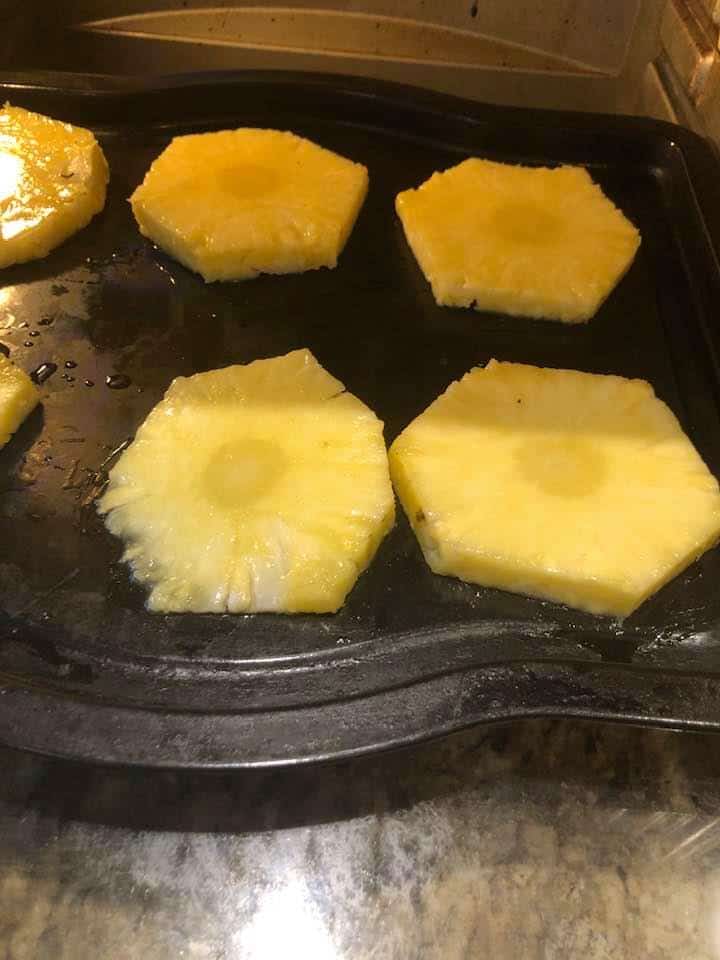 I placed the tray into the air fryer, and set the temperature to 250 degrees F, for 5 minutes and then to get the roasting flavor I increased the temperature to 400 degrees F, for 5 minutes.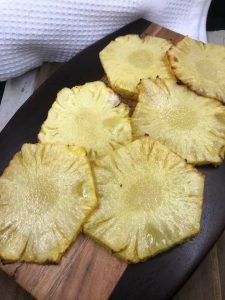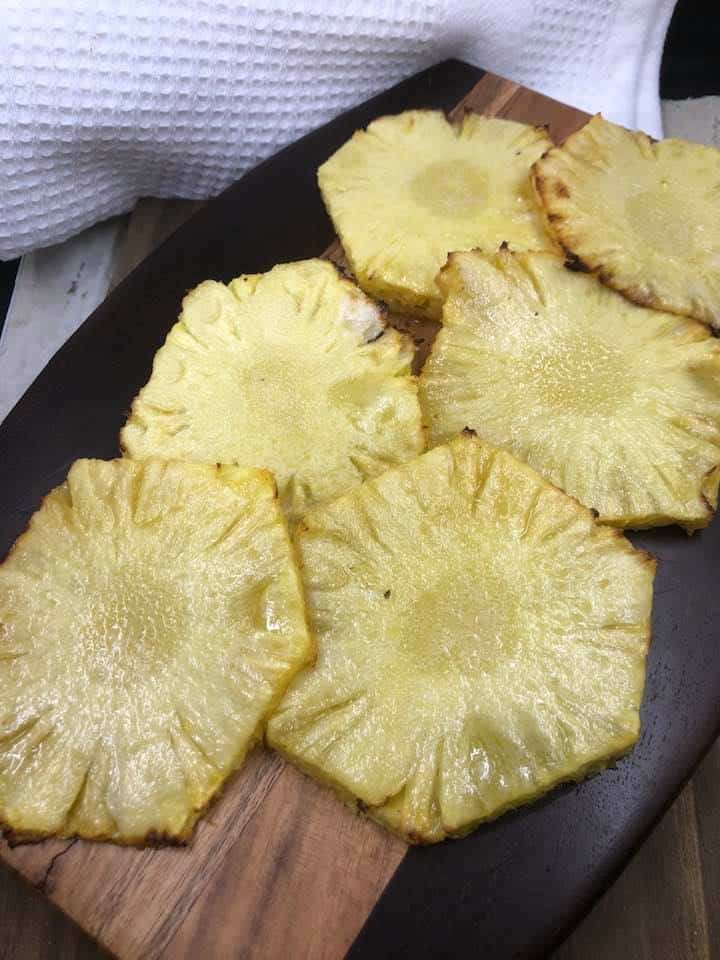 After the cooking time, just plate, serve, and enjoy!
Don't Forget To Pin–