Instant Pot Wild Rice — Wild rice, often called the "caviar of grains," is a delightful and nutritious alternative to traditional rice varieties. Its distinct nutty flavor, slightly chewy texture, and earthy aroma make it a versatile and flavorful ingredient in various dishes.
One of the best ways to prepare wild rice is by using the Instant Pot, a kitchen marvel that simplifies the cooking process while preserving the rice's unique qualities.
​Cooking wild rice in the Instant Pot not only saves time but also ensures that every grain is perfectly cooked and infused with flavor. Whether aiming for a side dish, salad, or the meal's star, the Instant Pot can help you achieve tender and aromatic wild rice in a fraction of the time it takes using traditional stovetop methods.
In this culinary journey, we'll explore the wonders of Instant Pot wild rice, sharing tips, techniques, and delectable recipes that showcase the rice's natural beauty. Get ready to discover the convenience and taste of effortlessly cooked wild rice, elevating your dishes to a new level of flavor and texture.
If you are looking for even more Instant Pot Rice Recipes, some of my favorites are INSTANT POT CILANTRO LIME WHITE RICE, INSTANT POT GREEK LEMON RICE, and INSTANT POT CHICKEN FRIED RICE.
What is Wild Rice?
Wild rice is a unique and nutritious grain native to North America, particularly in regions with freshwater lakes, rivers, and marshes. It's technically not a true rice but the seed of an aquatic grass called Zizania. Wild rice is known for its distinct appearance, flavor, and cultural significance.
Characterized by long, slender grains, usually dark brown or black, wild rice has a nutty and earthy flavor with a slightly chewy texture. When cooked, the grains often split open, revealing a lighter interior. This grain is highly prized for its rich flavor and versatility in various culinary applications.
Traditionally, wild rice has been a staple food for many Native American tribes, particularly those in the Great Lakes and Upper Midwest regions of the United States and Canada. It has deep cultural significance and is often used in indigenous dishes and ceremonies.
In modern cuisine, wild rice is enjoyed in various dishes, including soups, salads, stuffings, casseroles, and as a side dish. It's not only valued for its unique taste but also for its health benefits, as wild rice is a good source of protein, fiber, and essential nutrients like folate, magnesium, and B vitamins.
Whether you want to add a nutritious twist to your meals or savor the rich flavors of traditional indigenous cuisine, fluffy rice is a versatile and delightful ingredient that can elevate your culinary creations.
Ingredients Needed For Instant Pot Instant Pot Wild Rice Recipe
These simple ingredients combine to create a delicious and simple side dish that pairs well with various main courses or can be used creatively in salads and other dishes.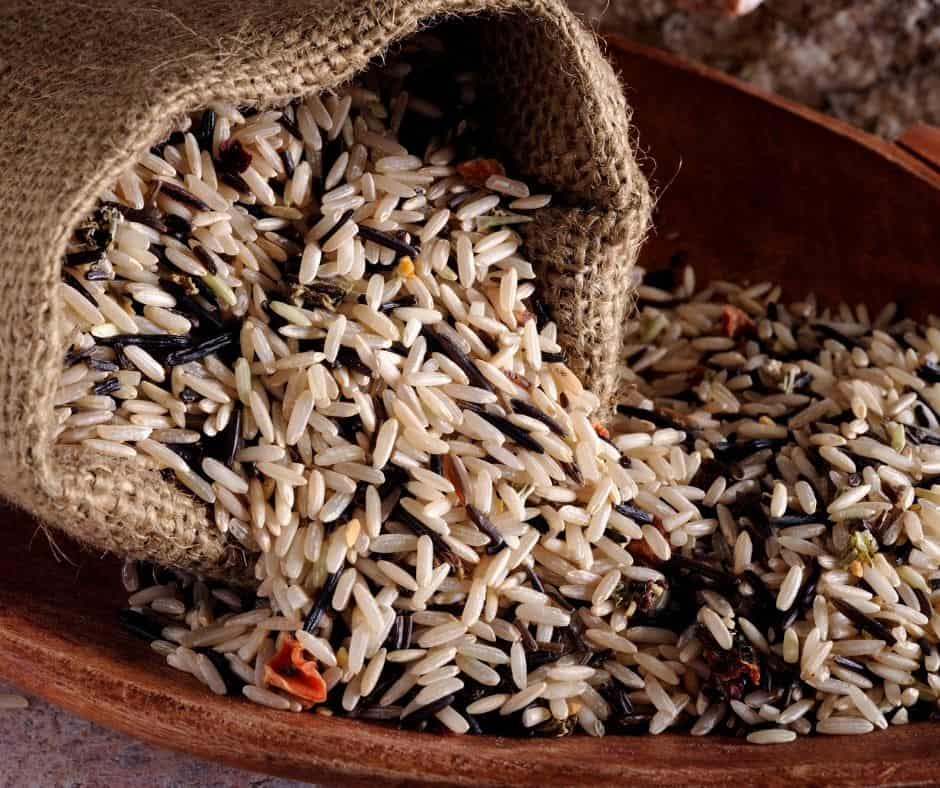 Remember the step-by-step directions, full instructions, and detailed ingredient list are below in the printable recipe card at the bottom of the post, as well as the nutritional information. ​
Wild Rice: Wild rice is the star of this dish, known for its earthy, nutty flavor and slightly chewy texture. It's rich in nutrients and adds a unique twist to your meals.
Water or Broth: You'll need either cold water, chicken broth, or vegetable broth to cook the wild rice. Broth can infuse the rice with extra flavor, while water keeps it neutral.
Kosher Salt: Salt enhances the overall flavor of wild rice. You can add it to taste, but it's optional, and you can adjust the seasoning later if needed.
How To Make Wild Rice In Instant Pot?
Cooking wild rice in an Instant Pot Pressure Cooker is not only quick and easy but also yields consistently good results. You can customize it by using different liquids like broth or coconut milk and adding herbs or spices to suit your taste preferences.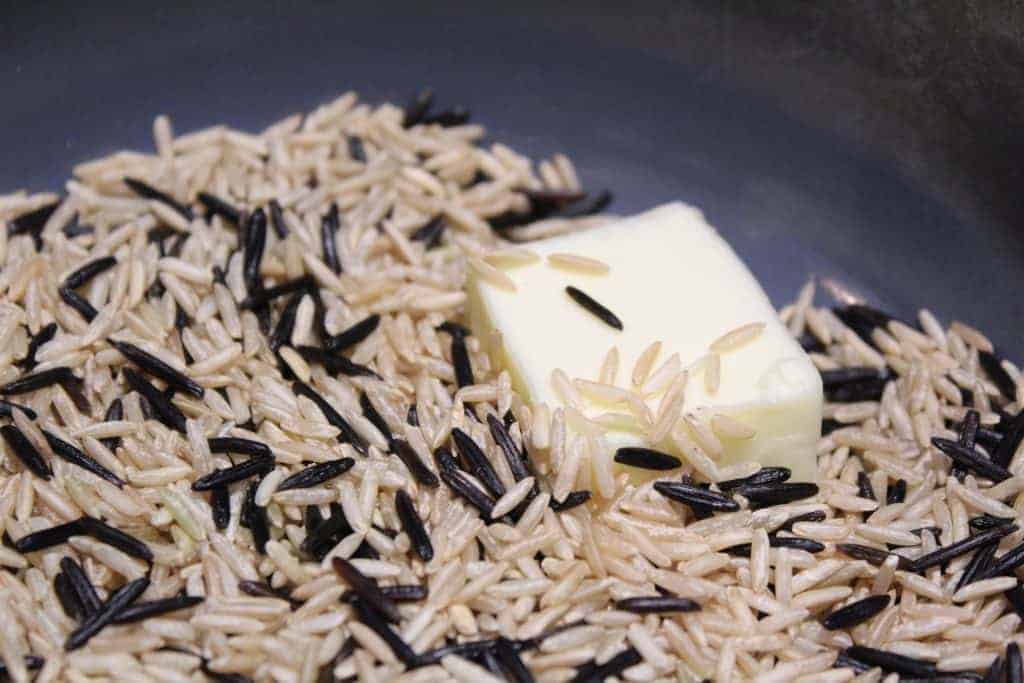 Rinse the Wild Rice: Start by rinsing the wild rice in a fine-mesh strainer under cold running water. This helps remove excess starch and any impurities.
Saute (Optional): You can add flavor by sautéing the rinsed wild rice in the Instant Pot for a few minutes. To do this, turn on the saute function, add a small amount of oil or butter, and sauté the rice for minutes until it becomes aromatic. This step is optional but enhances the nutty flavor of the rice.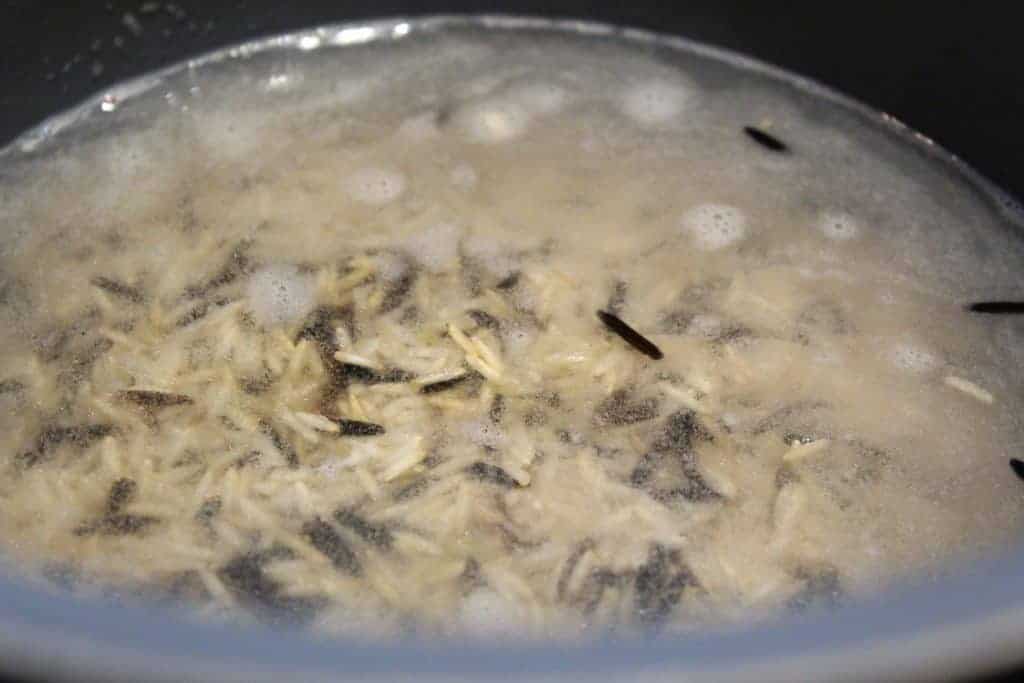 Add Liquid: Pour water or broth (vegetable or chicken). If you want to add extra flavor, consider using broth instead of water.
Season: Add salt to taste, if desired. Remember that you can always adjust the seasoning later, so it's better to start with less and add more if needed.
Pressure Cook: Close the Instant Pot lid, ensuring the vent is in the sealing position. Set the Instant Pot to "Manual" or "Pressure Cook" mode and select a cook time of around 25-30 minutes.
Natural Release: Once the cooking time is complete, allow the Instant Pot to release pressure for about 10-15 minutes naturally. This helps the rice finish cooking and ensures it's tender and fully cooked.
Serving: After the natural release, carefully open the Instant Pot, fluff the wild rice with a fork, and let it sit for a few minutes before serving.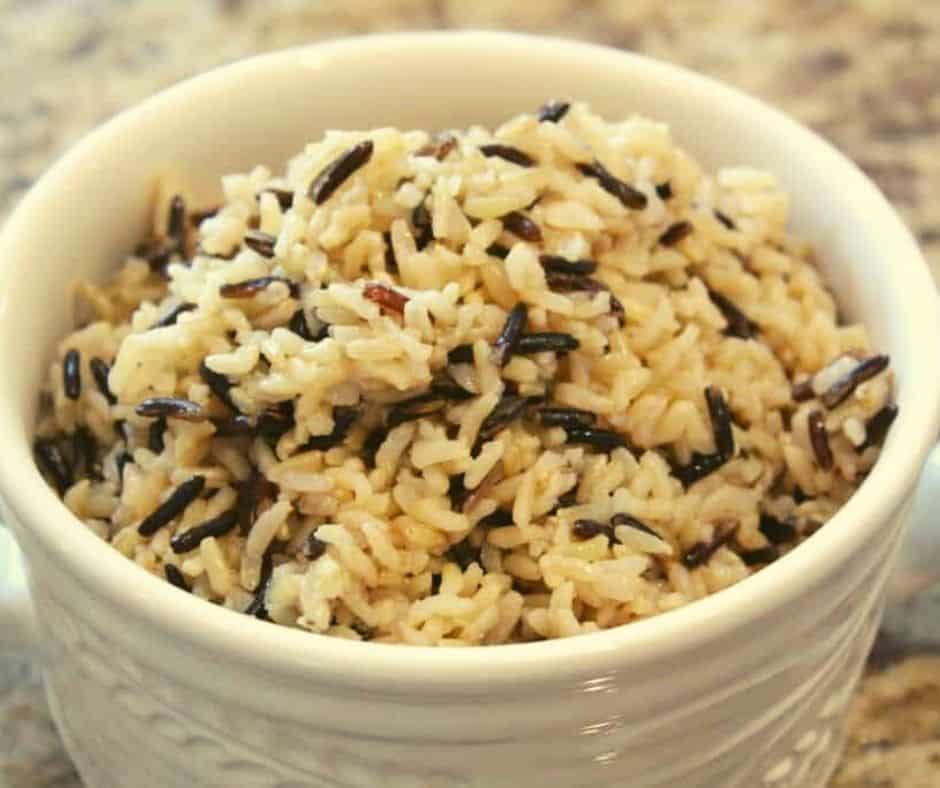 How To Use Wild Rice?
Wild rice is a versatile ingredient in various dishes to add a nutty and earthy flavor. Some great recipes to use your Instant Pot Wild Rice are rice pilaf, stir-fries, wild rice casserole, and my recipe for Instant Pot Wild Rice Soup. Wild rice is perfect for meal prep and makes a healthy side dish for any meal.
Why use a Pressure Cooker to make Wild Rice?
Using a pressure cooker to make wild rice offers several advantages, making the cooking process more efficient and convenient. Here's why you might choose to use a pressure cooker for cooking wild rice:
Faster Cooking Time: Pressure cookers create a sealed environment where steam builds up and raises the boiling point of water. This means that wild rice cooks faster under pressure than through traditional stovetop simmering. You can significantly reduce the cooking time, making it a time-saving option.
Energy Efficiency: Pressure cookers are known for their energy efficiency. Because they cook food faster, they use less energy than simmering on the stovetop for an extended period.
Consistent Results: Pressure cooking provides consistent and evenly cooked wild rice. The high pressure ensures that every grain is perfectly cooked without risking some grains being undercooked or overcooked.
Retains Nutrients: Pressure cooking preserves more of the nutrients in wild rice compared to other cooking methods. The shorter cooking time and reduced exposure to high heat help retain vitamins, minerals, and antioxidants.
Hands-Off Cooking: Once you've set up your pressure cooker, it requires minimal monitoring. You can set it and forget it, allowing you to focus on other meal preparation tasks or relax while your wild rice cooks.
Perfectly Fluffy Texture: Pressure cooking results in wild rice with a consistent and fluffy texture. It's less likely to become mushy or clumpy, ensuring a pleasant dish mouthfeel.
No Need for Soaking: Unlike some traditional wild rice cooking methods that require soaking, pressure cooking allows you to cook wild rice without prior soaking, saving you time and effort.
Customizable: Pressure cookers often come with settings and timers that allow you to customize the cooking process according to your preferences. You can choose the level of doneness you desire.
Storing Wild Rice
Refrigeration: Place leftover rice in an airtight container or resealable plastic bag. Seal it tightly to prevent moisture loss, and keep it in the refrigerator. Cooked wild rice can be refrigerated for up to 3-4 days.
Cool Before Storing: Allow the cooked wild rice to cool to room temperature before refrigerating it. Placing hot rice in the refrigerator can create condensation, which can affect the texture and quality of the rice.
Freezing Wild Rice
If you have more wild rice than you can consume within a few days, consider freezing it for later use. Here's how:
Cool Completely: Allow the cooked wild rice to cool at room temperature.
Portioning: Divide the rice into serving portions or the desired serving size.
Airtight Containers: Place each portion in an airtight container or resealable freezer bag. Remove as much air as possible to prevent freezer burn.
Label and Date: Label each container or bag with the contents and the freezing date.
Freeze: Store the containers or bags in the freezer. Cooked wild rice can be frozen for up to 6 months.
When reheating frozen wild rice, you may want to add a little extra liquid (water, broth, or butter) to restore moisture and prevent it from becoming too dry during reheating.
More Instant Pot Recipes
Don't Forget To Pin!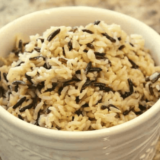 Instant Pot Wild Rice
Description
Instant Pot Wild Rice is a great side dish for any meal! And with the help of the Instant Pot, you can make it in minutes!
Ingredients
1

cup

Wild Rice Blend Rice

1 1/2

cup

water

2

tablespoons

butter
Instructions
Start by adding the butter to the Instant Pot.

Then hit the saute button.

Let the rice saute with the butter for a few minutes until all butter is melted and the rice is all shiny.

Add the water, and then stir.

Place your lid on, with the vent on SEALING, set the time for 25 minutes under manual pressure.

When the time is done, do a natural release, open the lid, rest for a few minutes, then scoop to a bowl.

Plate, serve and enjoy!
Equipment
Instant Pot Pressure Cooker
Nutrition
Serving:
1
Serving
Calories:
41
kcal
Carbohydrates:
9
g
Protein:
2
g
Fat:
0.1
g
Saturated Fat:
0.02
g
Polyunsaturated Fat:
0.1
g
Monounsaturated Fat:
0.02
g
Sodium:
1
mg
Potassium:
41
mg
Fiber:
1
g
Sugar:
0.3
g
Vitamin A:
1
IU
Calcium:
1
mg
Iron:
0.2
mg