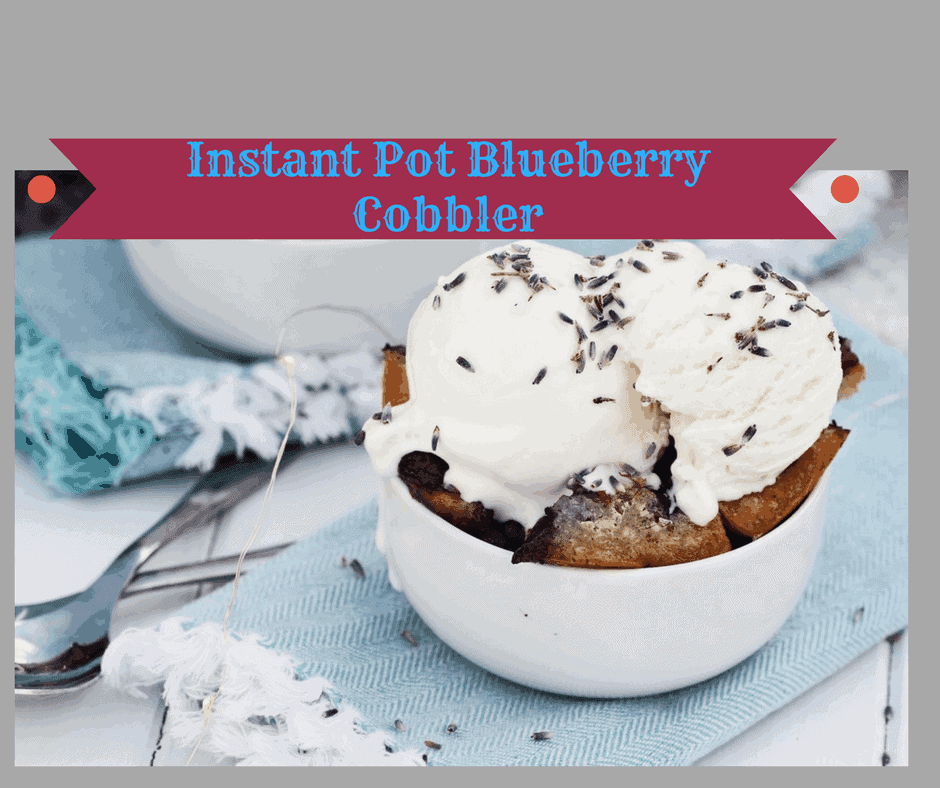 Note: Affiliate links are included in this post
With fall coming, and the start of the Pumpkin Spice Lattes. I having been putting my Instant Pot to work in the desert area this week. Here are some other great Instant Pot Dessert recipes, if you have been looking for some easy ones.
Instant Pot-Pumpkin Pie (Yes, I cooked a whole pie in my IP)
Instant Pot-Banana Pecan Banana Bread
Instant Pot-Strawberry Cheesecake
If you like simple recipes, because I'm all about the simple recipes, follow us at:
Group, to learn how to use the Instant Pot
and if you want simple recipes
Instant Pot-Blueberry Cobbler
Author:
www.inspiringnhkids.com
Recipe type:
Dessert, Breakfast
Easy and delicious berry cobblers. You can switch out the frozen blueberries for fresh ones in the summer.
Ingredients
2 cups of frozen blueberries
1 teaspoon of vanilla extract
⅛ cup of lemon juice
1 cup of sugar
1 teaspoon of cornstarch
Topping:
2 cups of flour
1 tablespoon of baking powder
½ cup of sugar
¼ cup of melted butter
1 cup of milk
Instructions
In your Instant Pot, start by assembling the filling. Pour all of the filling ingredients in and mix well.
If you do not mix well and deglaze the bottom, you will get an error called, BURN. This basically only means that the pan is too hot. So, move it around, mix well.
Then mix in a mixing bowl, all of your topping ingredients.
Pour them over the filling. Spread it out, in order to get an even layer.
Then put your lid on, set to the sealed position and set the manual high temperature for 25 minutes.
Let it naturally release when it's done.
Serve with ice cream and enjoy!