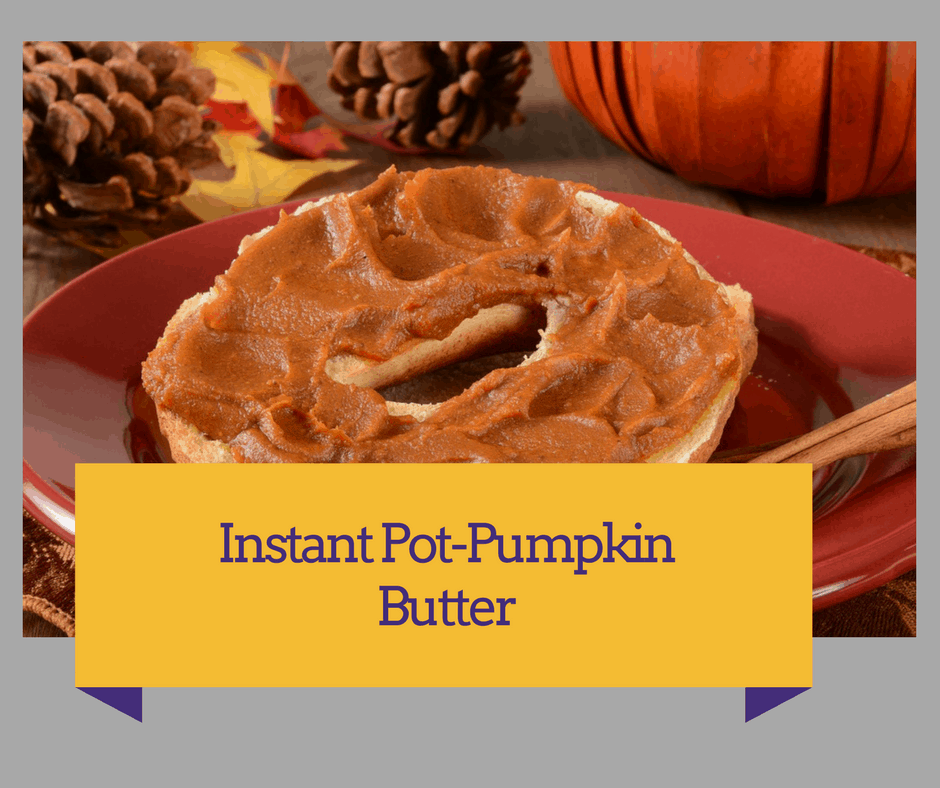 Note: Affiliate links are included in this post
I have been gearing up for Thanksgiving and already started my Christmas shopping this year. The one thing that I have been waiting to go on sale, is the mini IP pot. Anyone think it will go on sale before Christmas? I was hoping to do a dip series for all of you, but it's remaining at $69.99, and I have no shortage of IP's in my house (currently at 3).
Today, I made one of my family's favorite for the fall season. It's SO easy. So, if you are on the fence, about trying it, just do it, it couldn't be easier and it tastes amazing. It also takes about 3 minutes, so while you are brewing coffee, or cleaning the kitchen, you can just put it in your IP.
The only thing you will probably need is the canned pumpkin, which is this can   and not the other can, that is completely different. I only know this, because I currently have 10 cans of pumpkin in my house, after continuously buying the wrong one.  But don't fear, I have been making lots of pumpkin items this month,
My favorite is my IP-Pumpkin Pie. Although, yesterday I made IP-Stuffing, so I seem to have a Thanksgiving theme this month.
Which is great, because using your IP, saves you time and dishes, and both are great.
Yesterday, I had an AMAZING reader tell me she likes my blog because she likes that I make "normal food," which is absolutely true. I am a real person. I have two boys (teenagers) and I only cook food that we really do eat. (Doesn't that sound funny?) I started writing down my IP recipes, because, I couldn't' find a cookbook where anything my kids would eat and to be honest, about half of the recipes, came out bad. And, since I had to pay for the ingredients, and I would actually try to serve the food to my kids, I stopped after the 3rd or 4th recipe.
The first recipe, that I made, after about 3 or 4 errors was my Chicken Fried Rice, the first 2 times were complete failures.   The third time, my son was at camp and I literally ate the entire pot of fried rice. So, if you haven't tried that, do yourself a favor and check that out.
If you would like to follow us along as we dive into the world of Instant Pot Cooking, follow us on Facebook or Pinterest
Don't Forget To Join Us at the Mom's Instant Pot Hangout
Also, last night was the first night, I used this, it was GREAT and it created storage, without additional dishes, I highly recommend it
Instant Pot-Lid
My Instant Pot
Don't Forget to Pin It: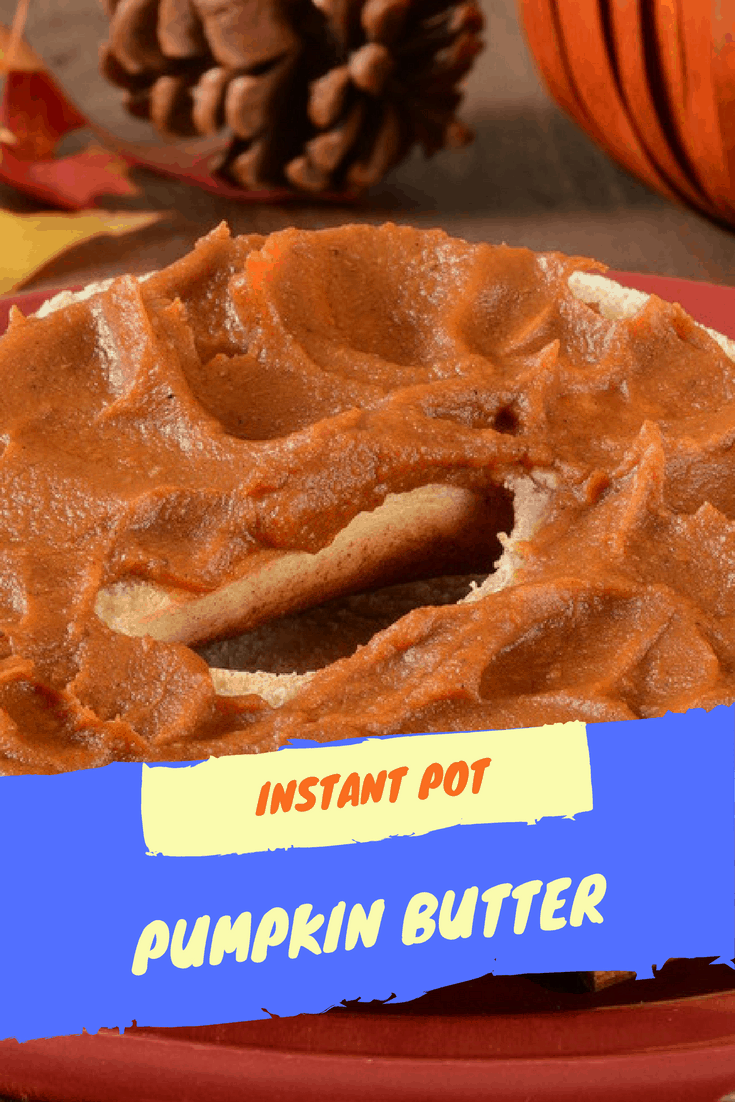 Print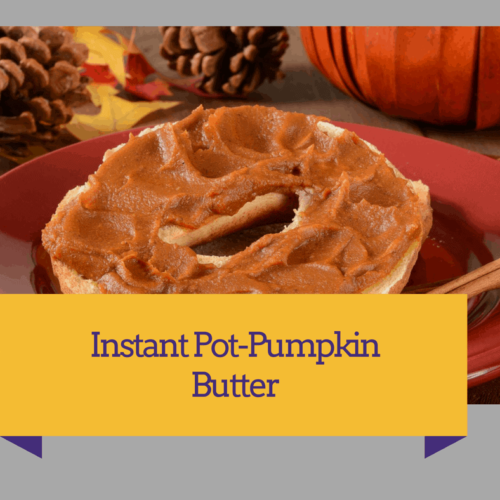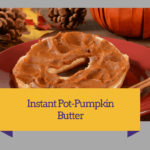 Instant Pot-3 Minute Pumpkin Butter
---
2

cans of pumpkin

1 cup

of apple juice

5 teaspoons

of pumpkin pie spice

1/4 cup

of sugar
---
Instructions
Add everything to your Instant Pot, then set the manual high pressure for 3 minutes, with the vent sealed.
Let it naturally release. Let it cool in your IP, then just place it in an air-tight container
Store up to 2 weeks in a sealed container in the refrigerator.
---