Best Air Fryer Scone Recipes — If you love breakfast foods, you'll want to check out these delicious Air Fryer Scone Recipes. They're the perfect way to enjoy a nice warm scone for breakfast or brunch with your family! You can even make some of these recipes ahead of time and freeze them, so they're ready when you need them.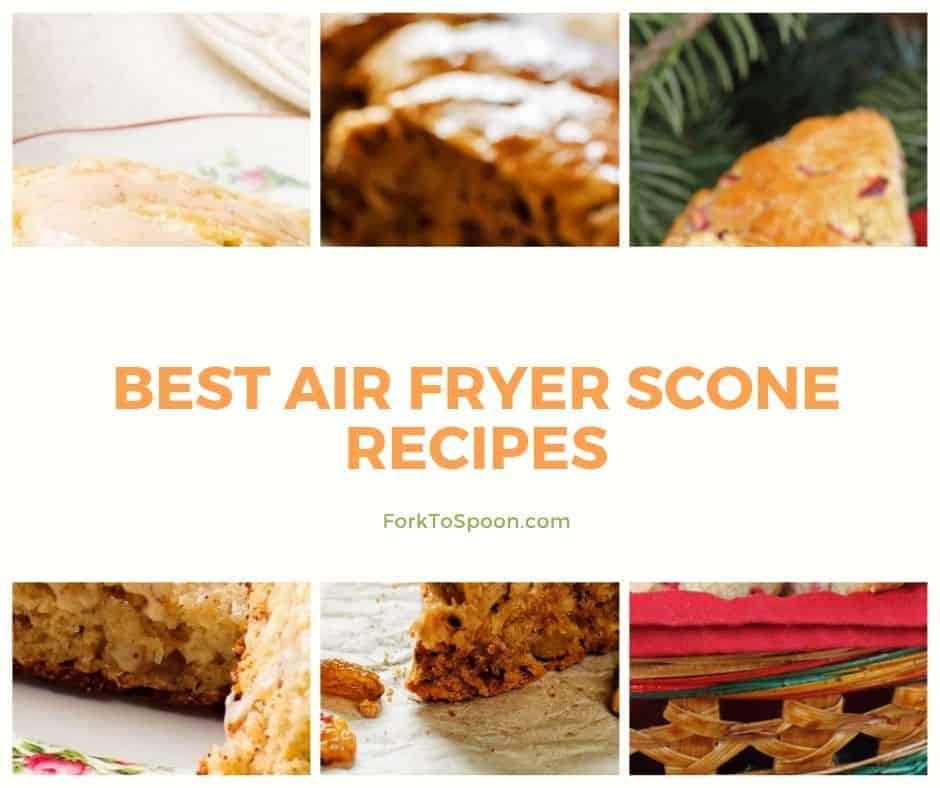 This recipe will introduce readers to some fantastic air fryer scone recipes that are sure to be crowd-pleasers! It also includes tips on storing your creations in advance for easy preparation at any given moment.
What Are Scones?
Scones are an easy and delicious way to start your morning with a healthy breakfast. They're the perfect mix between a cookie and a muffin, so whether you have kids or not, this is one recipe you'll want to try.
Scones are a delicious and easy-baked treat that is perfect for any time of the day. They can be eaten with coffee, tea, or as a dessert. This article will teach you how to make this classic British food in your kitchen!
Who Invented Scones?
We all love scones, but who is the genius that invented this delicious pastry?
The history of scones is not well documented, which means it's up for debate who invented the scone. In Scotland in 1790, some people say that a baker named John Montgomerie was making a batch of buns when he accidentally dropped some dough on the floor and baked them anyway. Others believe that they originated in Wales or England and were eaten by peasants to celebrate Candlemas Day before being adopted by the wealthy as an alternative to bread or cake.
It may not be one person at all! The first scones were made with oatmeal and wheat flour. They were initially called "crumpets" or "potties." Scones are a pastry dough type typically baked in a round, flat shape
Best Air Fryer Scone Recipes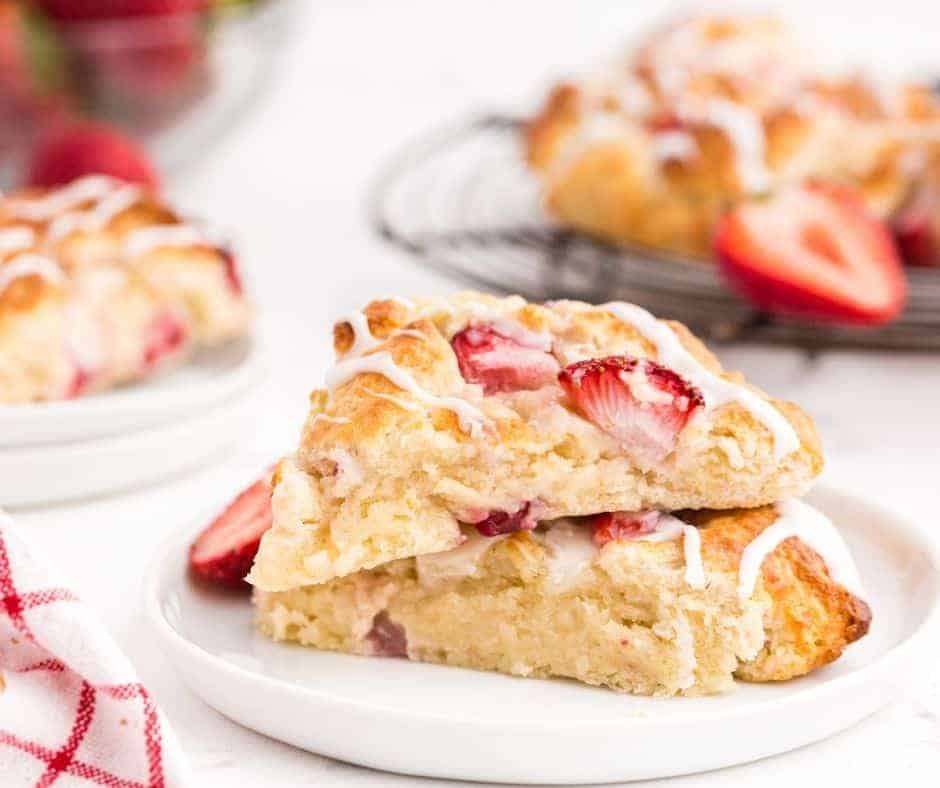 ---
Air Fryer Strawberry Scones — I have a sweet tooth, and I love to bake. This morning, I tried my hand at making scones with an air fryer! They turned out so delicious that I wanted to share the recipe with you too. It's quick and easy- just what we need on our busy mornings.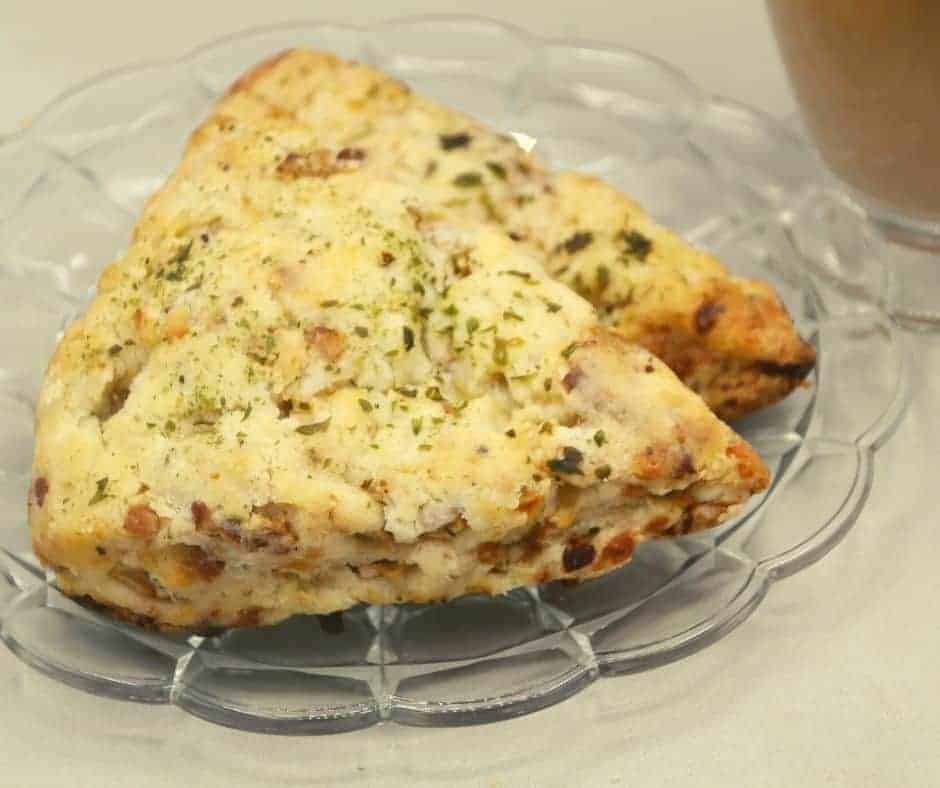 Air Fryer Apple Cheddar Bacon Scones are amazing! This makes for a great breakfast or afternoon treat with shredded cheese, diced bacon, and savory herbs.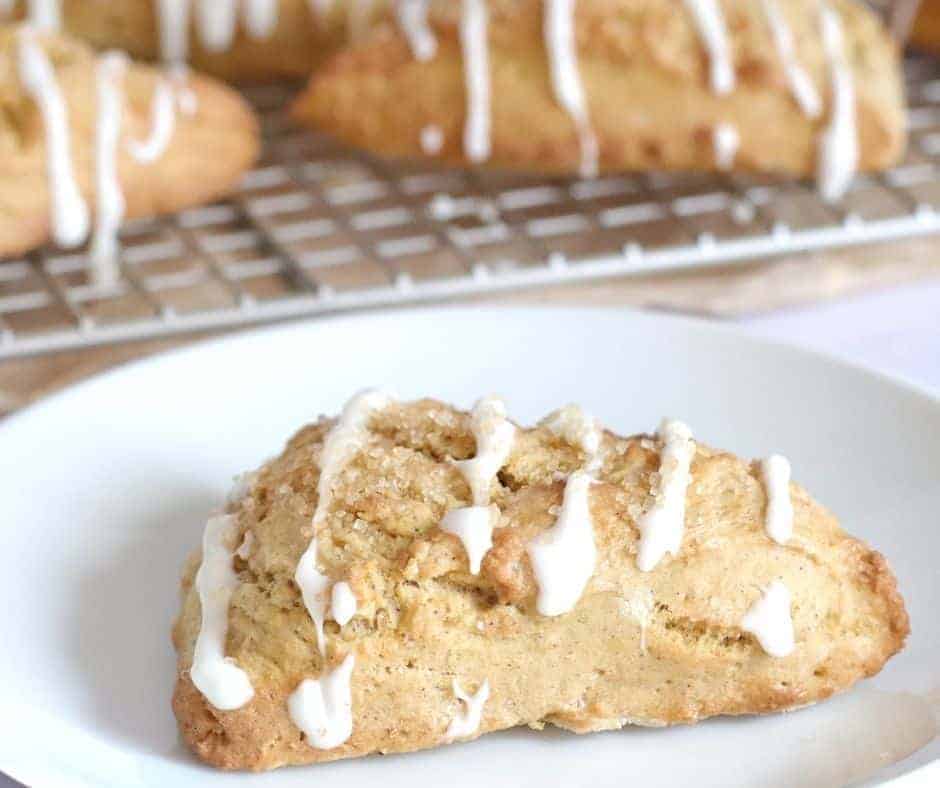 There is nothing better for breakfast than a homemade Air Fryer Glazed Pumpkin Scones. They are light, they are flaky, and they are delicious.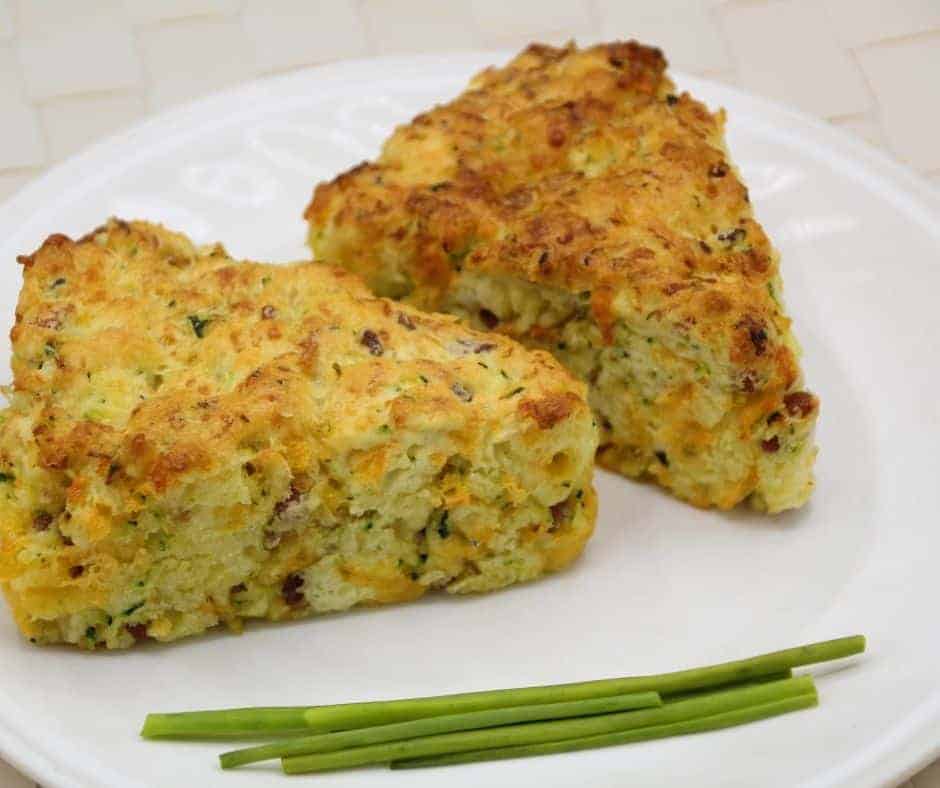 Air Fryer Zucchini Bacon Cheddar Scones are so amazingly delicious. If you love a savory scone, this is so your recipe. Made with freshly grated zucchini, diced bacon, and cheddar cheese, it's the perfect treat.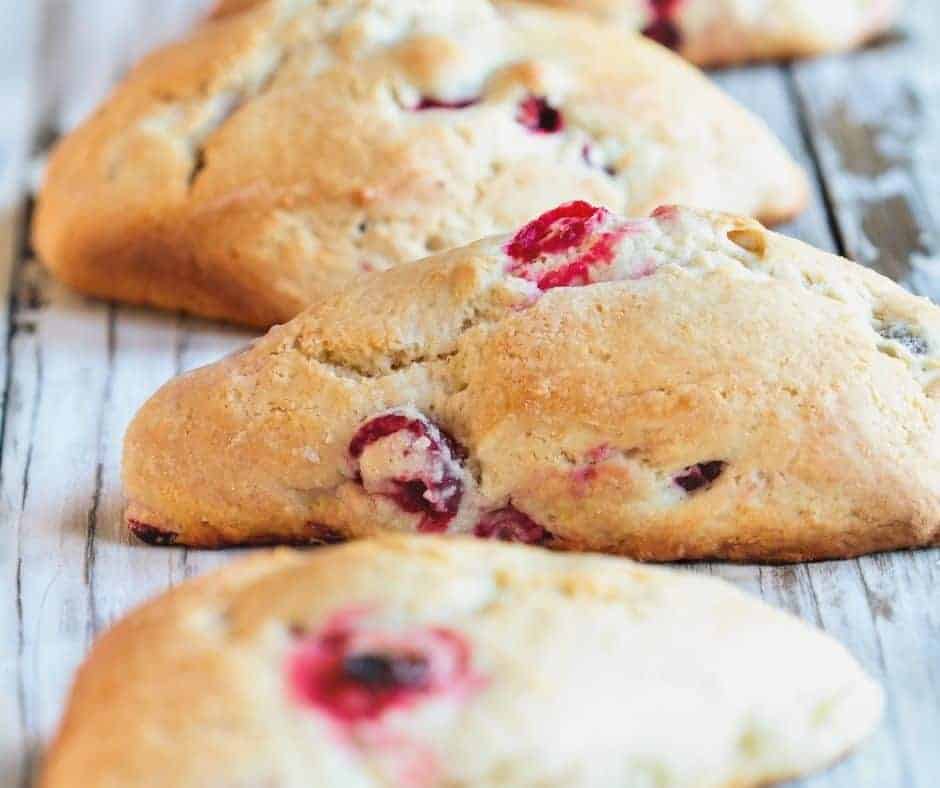 I love making scones in my air fryer. They cup out nice, light, and flaky—a perfect morning combination. I usually make a batch the night before, so breakfast is waiting for me when I wake up. Today, I am sharing with you my very easy Air Fryer Cherry Scones Recipe.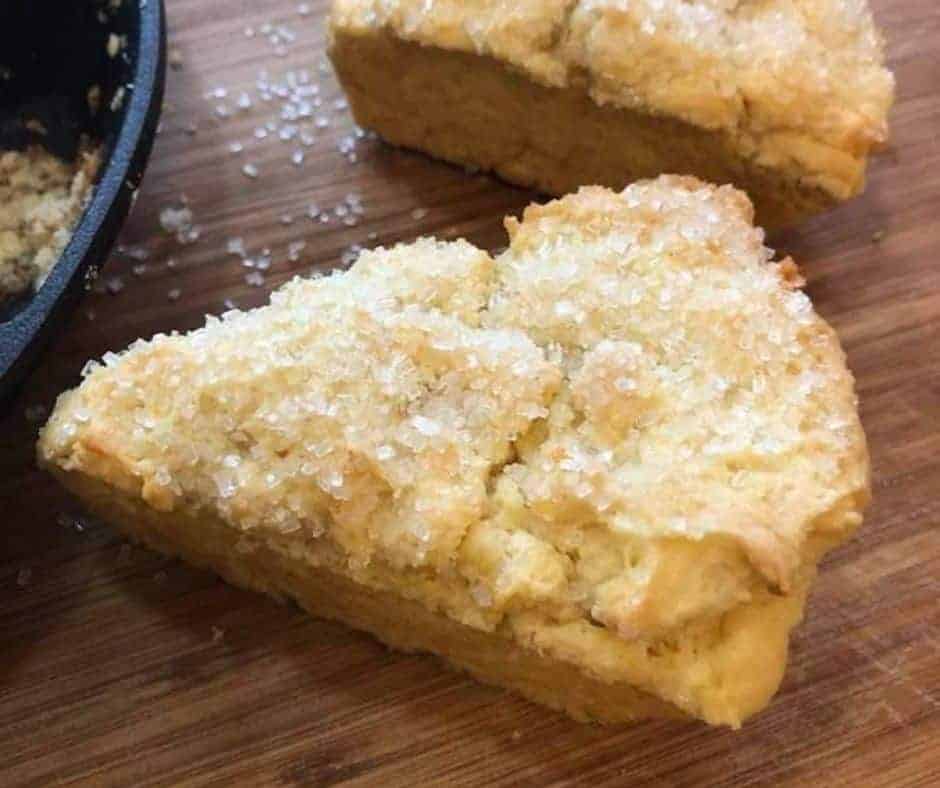 A great and easy scones which start with a cake mix of Air Fryer Lemon Scones.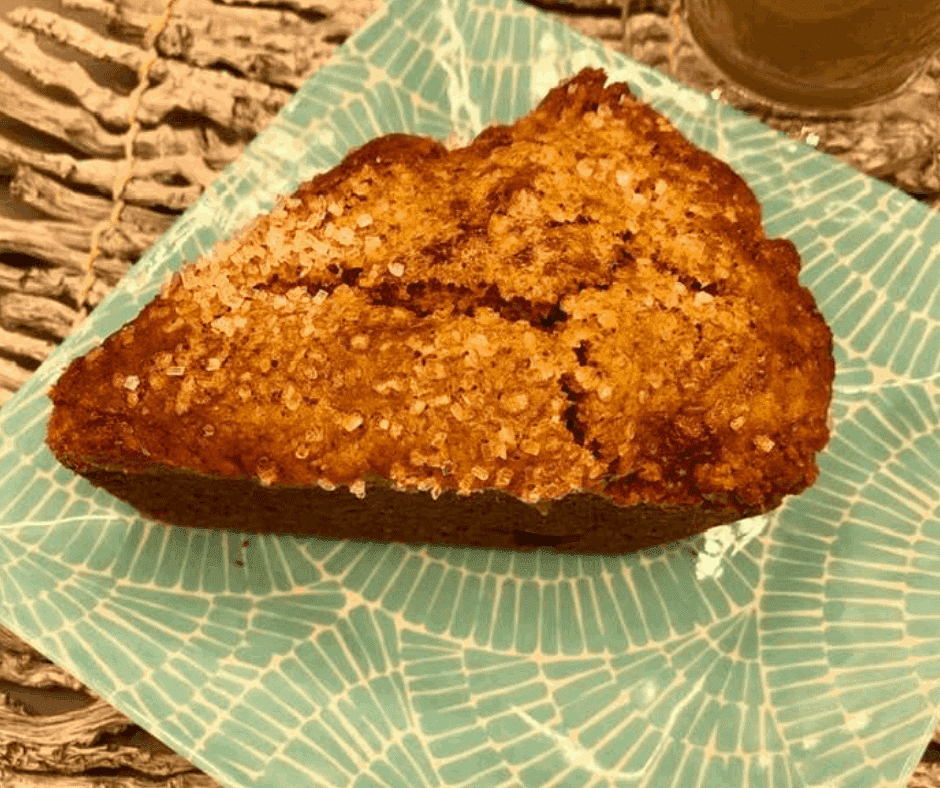 Air Fryer Air Fryer Gingerbread Scones –This is a great way to kick your holiday season into high gear. Who doesn't like homemade gingerbread scones, especially when you can easily prepare them in your air fryer?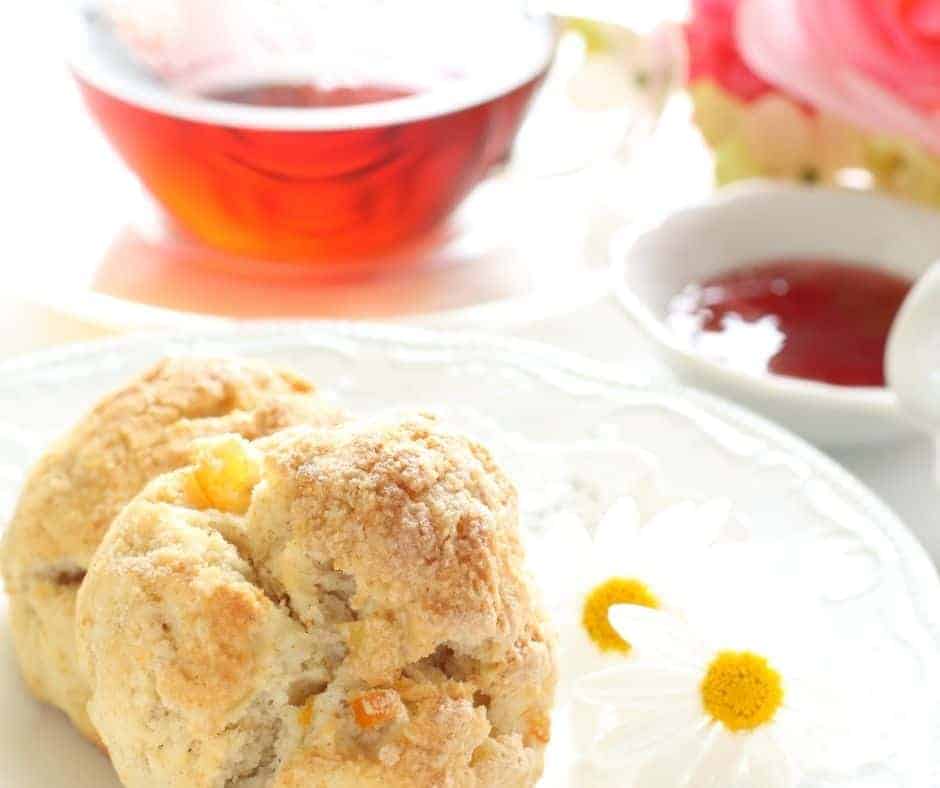 Air Fryer Cranberry Orange Scones are a great and easy breakfast! Made with a few key ingredients, and they are easy to make in the air fryer!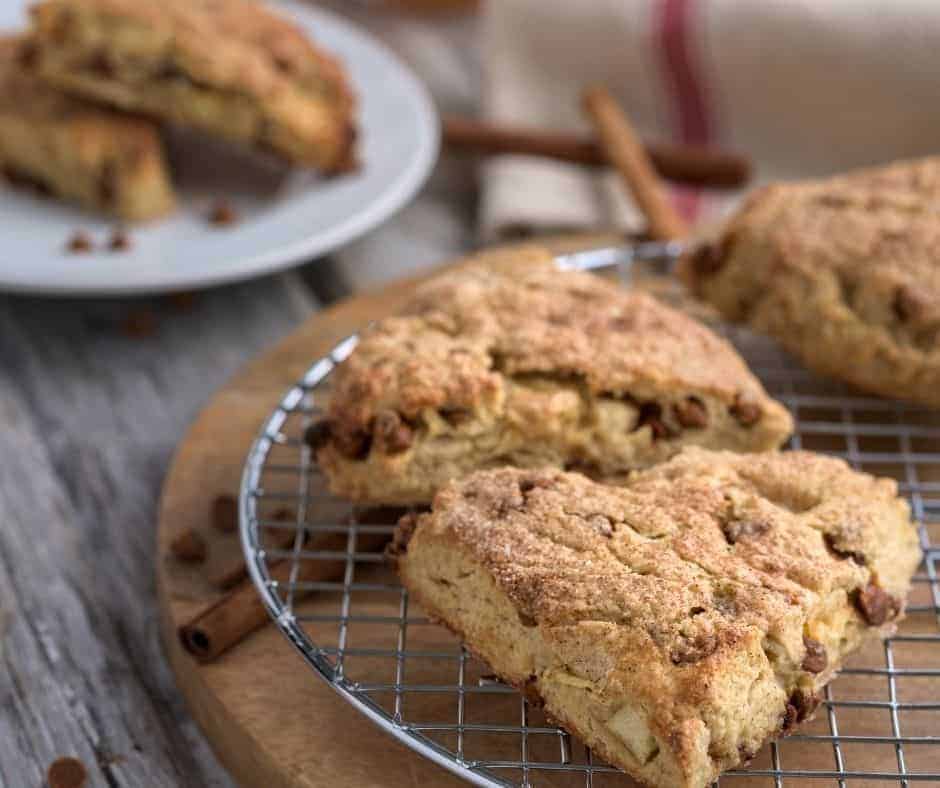 Air Fryer Cinnamon Chip Scones made for a beautiful breakfast, and they are light, airy, and delicious!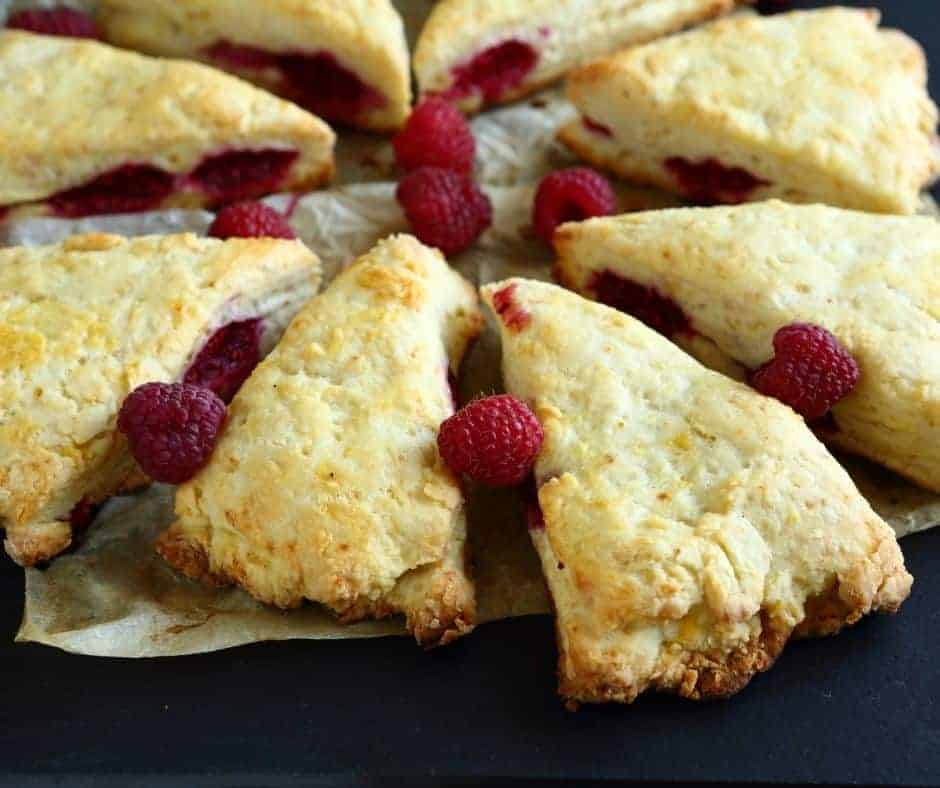 Air Fryer Raspberry Scones are so good! They are the perfect summertime treat, with fresh raspberries and a cold glass of ice coffee! They make for an excellent breakfast treat!
Full Recipes and Directions:
What is the difference between a scone and a biscuit?
Have you ever wondered if there is a difference between a scone and a biscuit? There are some similarities, but they are not the same. A biscuit is often thought of as being denser with less butter or oil than a scone. It's also typically flattering, though it can be shaped into many different shapes.
The ingredients in both biscuits and scones include flour, baking powder, salt, sugar (or honey), milk or cream, eggs, butter or shortening (or lard), and sometimes fruits like raisins which are optional.
TIPS FOR MAKING THE BEST AIR FRYER SCONES
When measuring your flour, make sure to spoon it into a container and level off with the back of a knife. This will ensure that you perfectly measure your flour for your Air Fryer Scones!
Cold ingredients are best for this recipe! Make sure your dough is as cold before you put it in the air fryer.
Brush the tops of each scone with heavy cream before placing them in the air fryer. This will create a crispy exterior and help these delicious treats brown too.
How To Store Scones:
To maintain the life of your scones, cover with foil or plastic wrap to keep them fresh. Properly stored, they can last for about 1-2 days at room temperature before losing their flavor and being stale tasting.
How To Freeze Scones:
Scones freeze remarkably well and can be thawed quickly when needed. Just place them in a re-sealable bag or airtight container, then put on some waxed/parchment paper if the dough is sticking together before freezing.
The scones will last between 2 to 3 months—Thaw in the refrigerator for best results.
Best Scone Pans For The Air Fryer
Gone are the days of being limited to only baking scones in an oven. With a new wave of technology, you can now cook them with your air fryer! Scone pans for the air fryer are perfect for cooking these delicious treats without having to turn on your oven. The best part? It's so easy to clean up after!
Let's take a look at some of our favorite Air Fryer Pan (affiliate link included)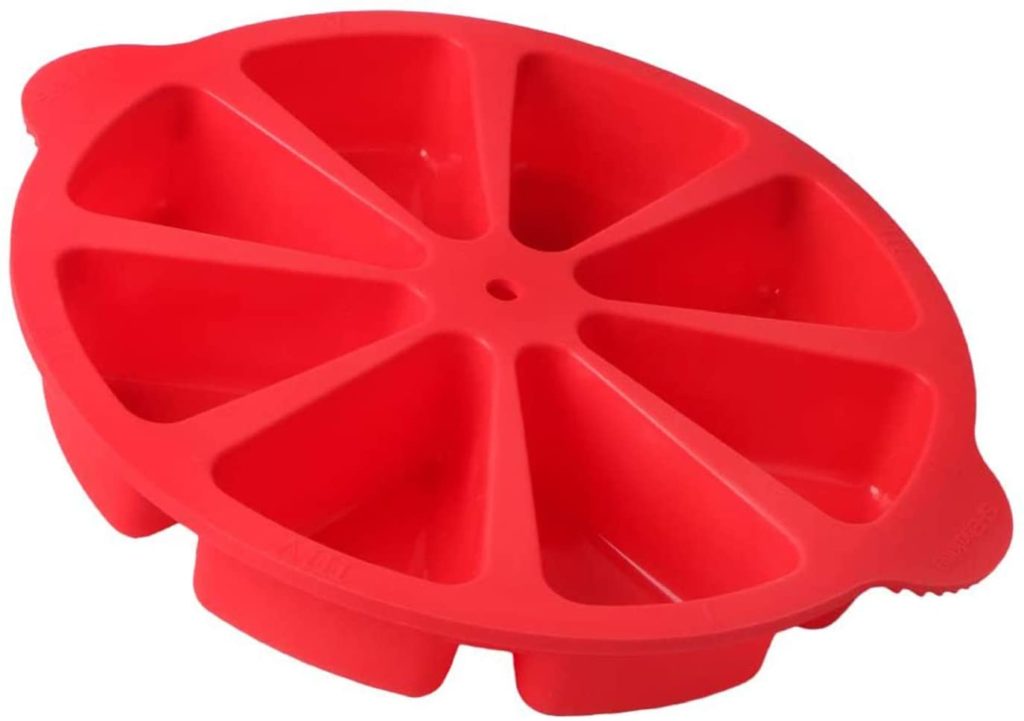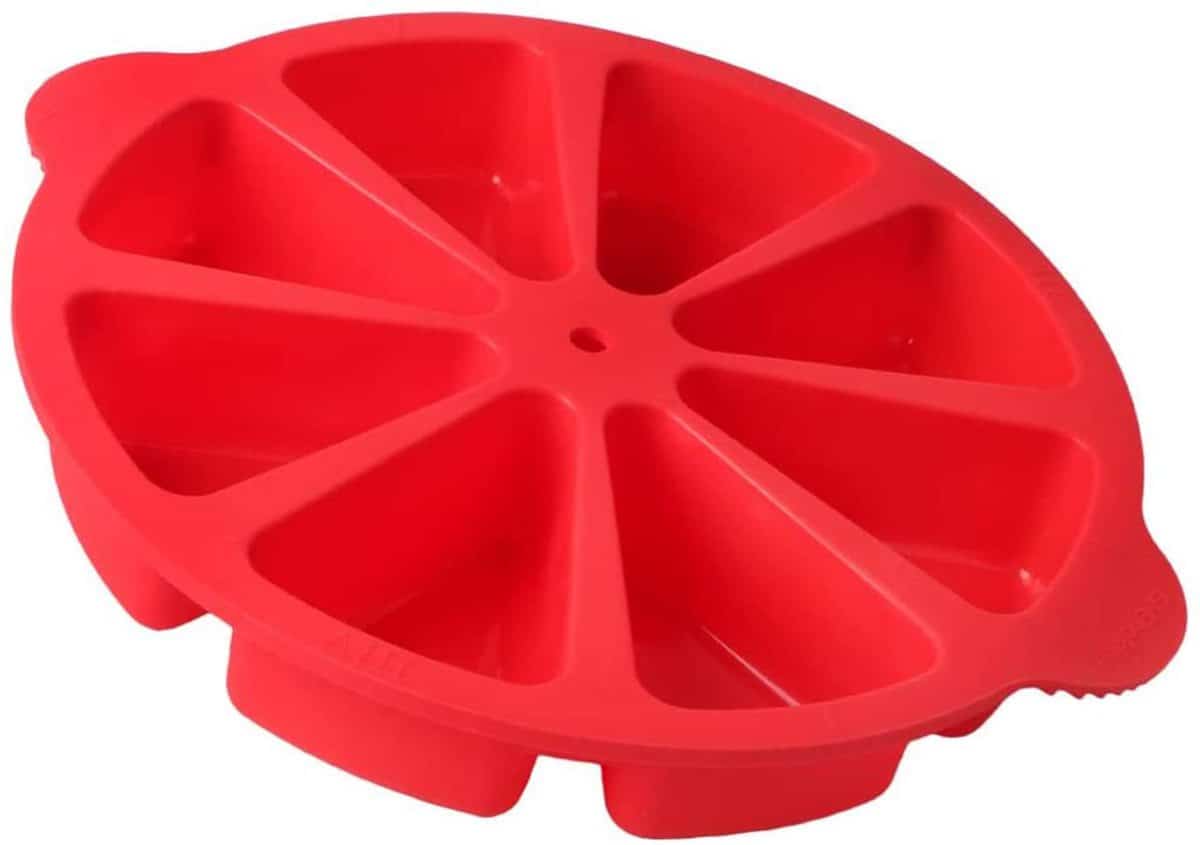 Baking Molds Triangle Cavity Silicone 8 Red Silicone Portion Cake Mold Soap Mould Pizza Slices Pan/Scone Pan/Combread Brownies Muffins Mold



Lodge BW8WP 8 Seasoned Cast Iron Wedge Pan, Black
Don't Forget To Pin: