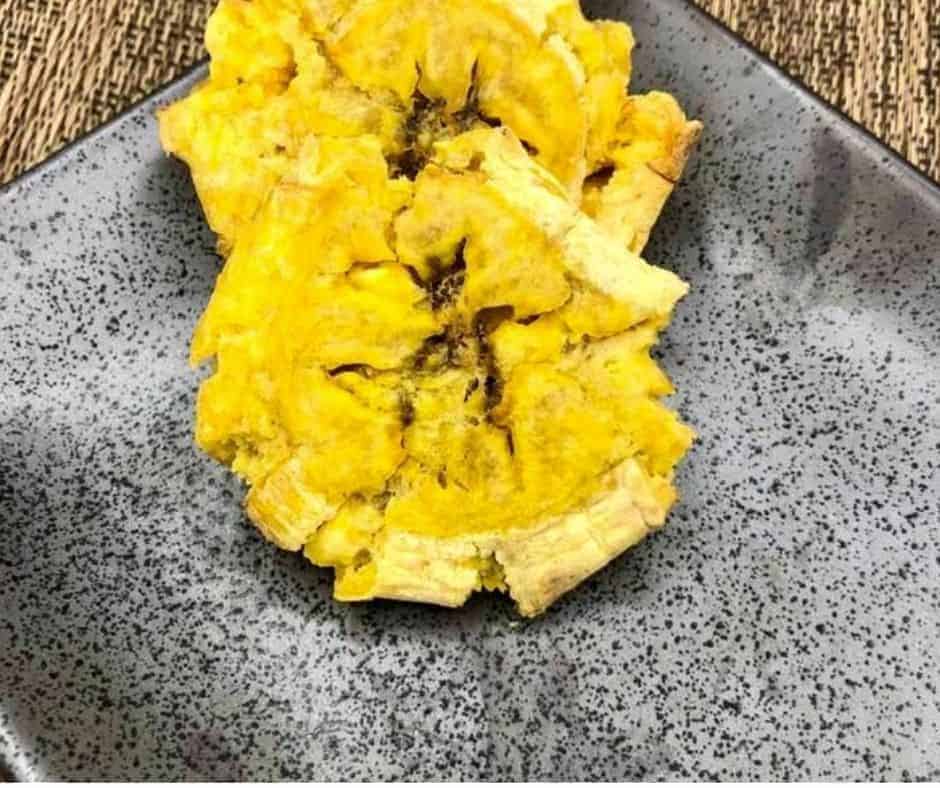 Air Fryer Tostones! Today was a great day at our house for lunch. I surprised the kids and made these while they were finishing up school. Today, I bring you my favorite, Air Fryer Tostones Fried Plantains Recipe.
If you are not familiar with Tostone they are twice-fried (in this case air fried) Plantains. The name Tostones actually is the Spanish verb which means to toast. They are very popular in Latin American or Caribbean Cusine.
They are really just unripe plantains, that are air-fried or fried, flattened, and then flattened.
These are such a great option for a side, rather than french fries, or onion rings, They go with any sandwich amazingly!
Air Fryer Tostones Fried Plantains
Ingredients Used:
2 Green Plantains
Olive oil spray
1 cup of ice water
1 teaspoon of sea salt
Easy Instructions:
Start by cutting the ends off of the plantains.
Mix the cold water and salt together, and set aside.
Then make a small cut into the side of the plantain, this will help you peel it.
Then cut into 1 to 1 1/2 inch pieces.
Preheat your air fryer to 400 degrees F.
Then place your plantains in the air fryer basket, set the time for 5 minutes.
After they are done air frying, use tongs and place them into the cold water.
Then use a spatula or drinking glass, and smash the plantain.
Place back into the air fryer for another 5 minutes at 400 degrees F, spray with olive oil spray.
Plate, serve, and enjoy!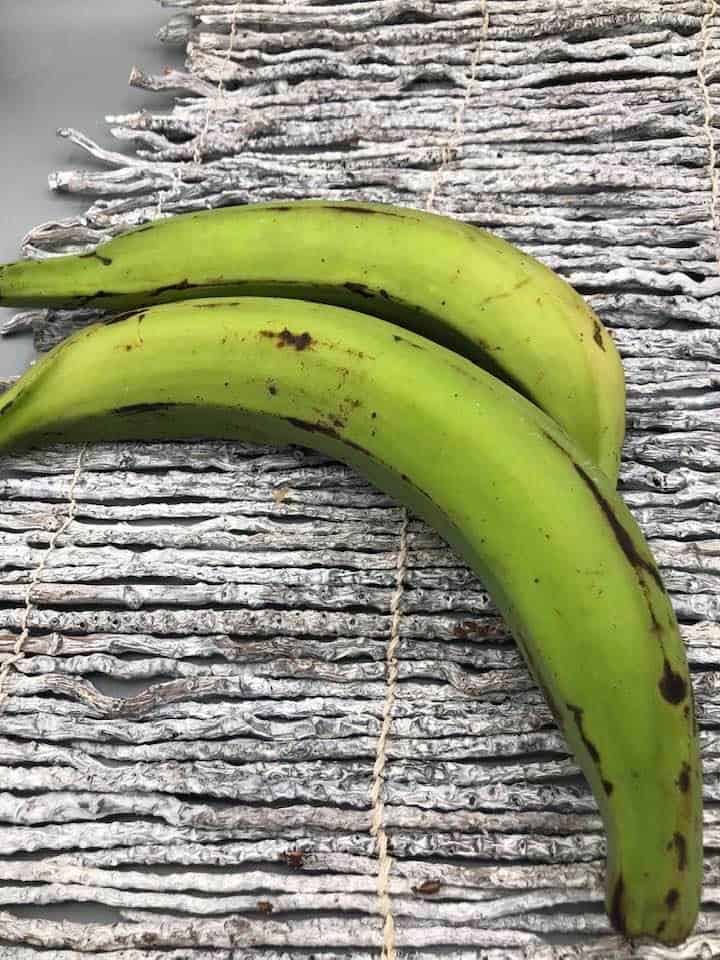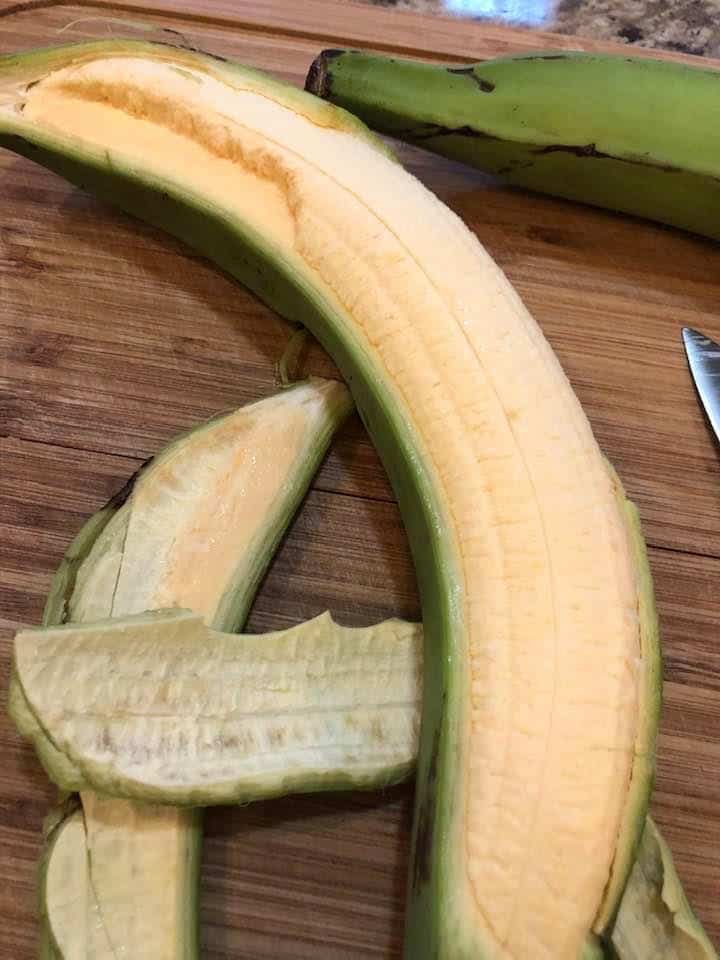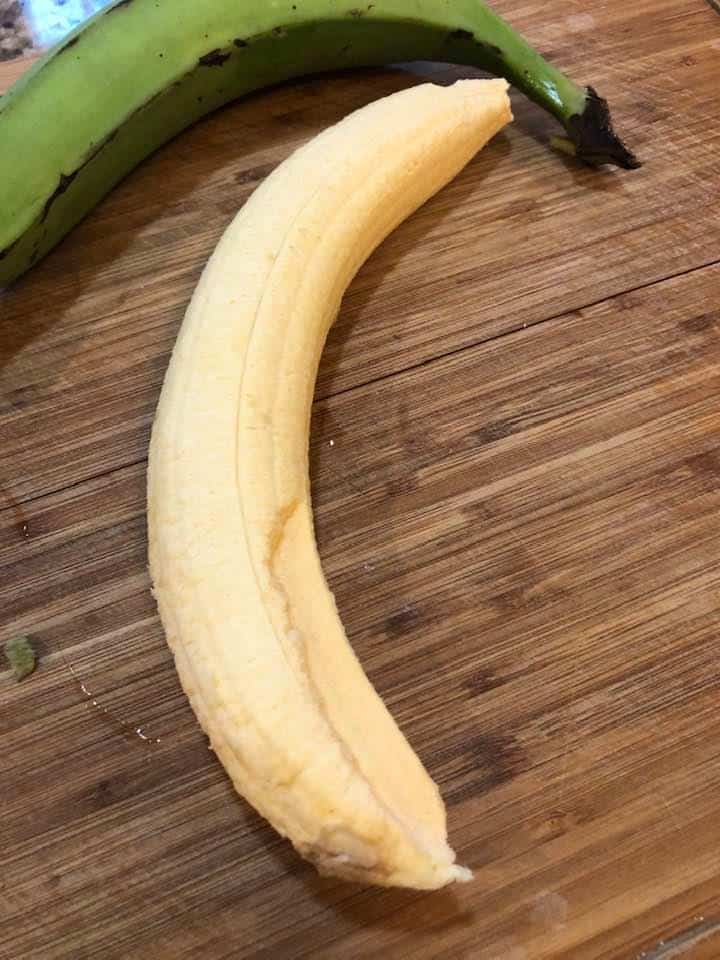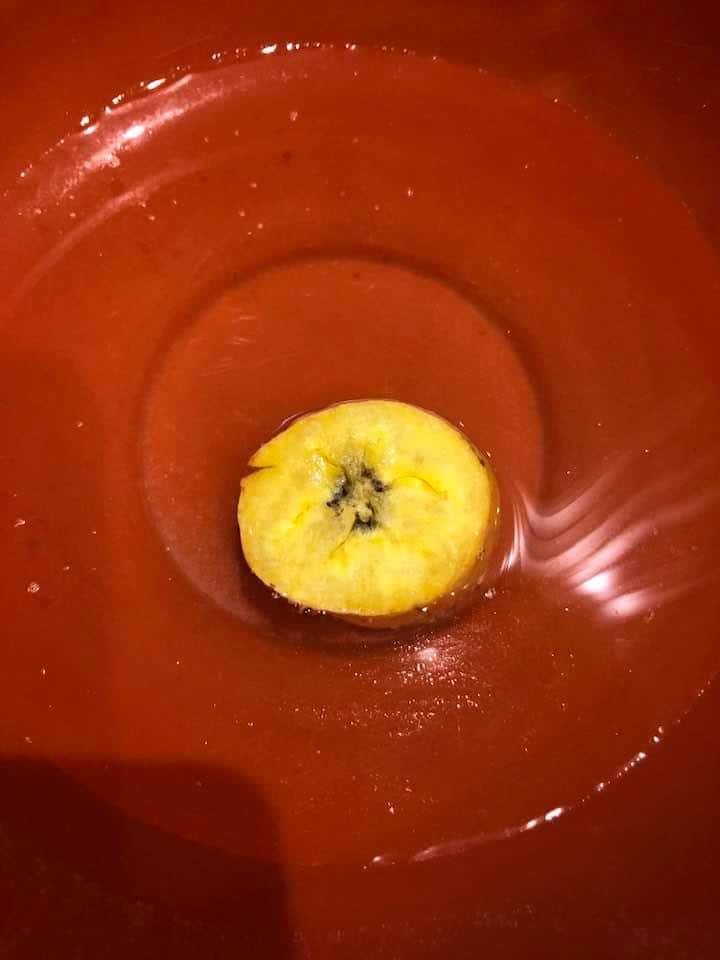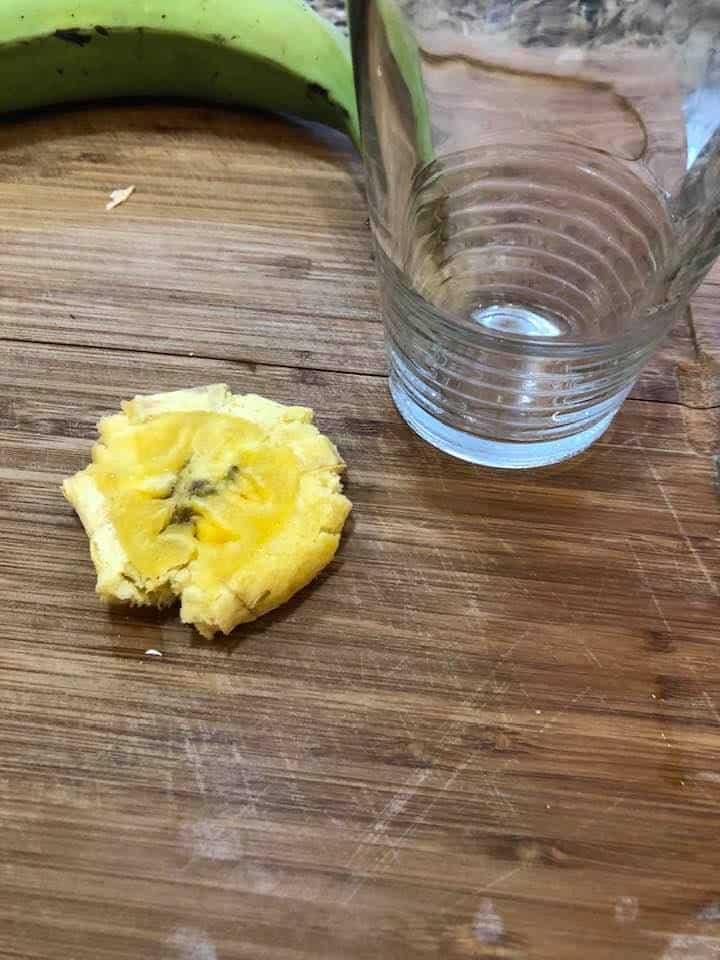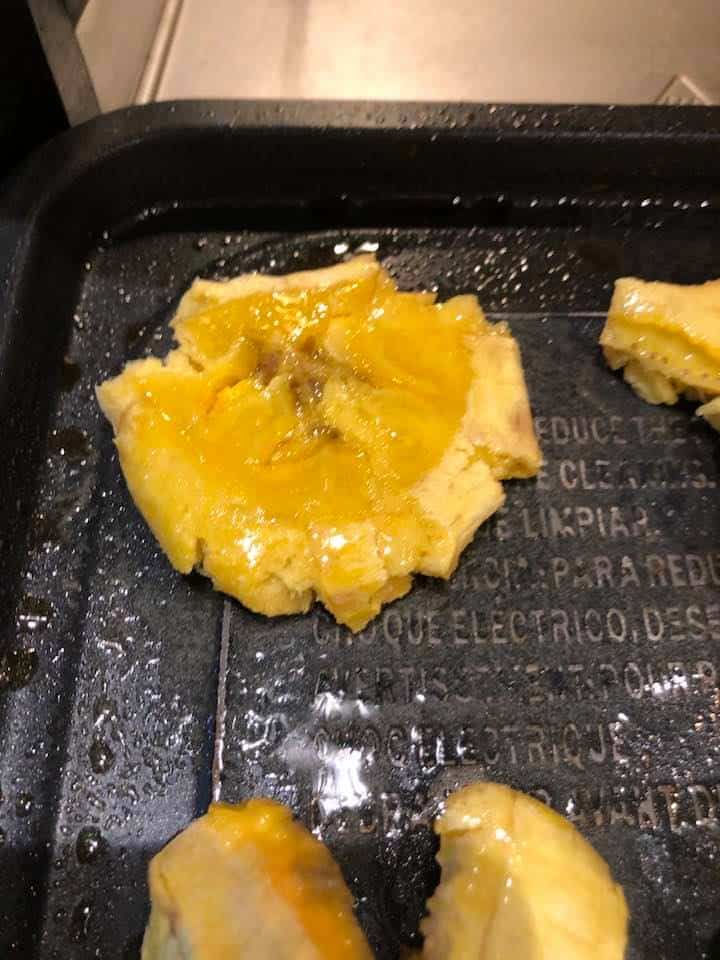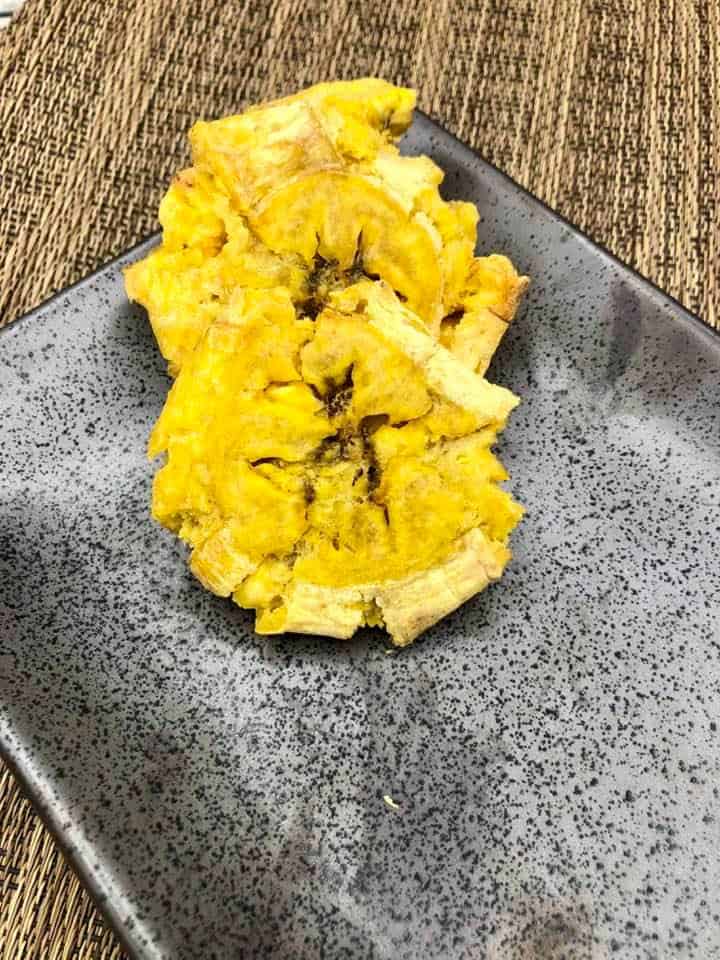 Some Common Questions Asked About This Recipe,
What Are Tostones Made Of?
They are simply the unripe, green plantains.
Some Other Great Vegetable Recipes: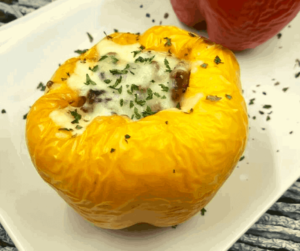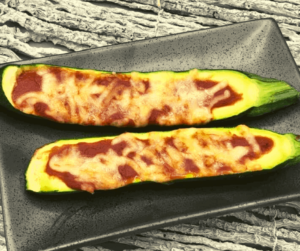 HERE ARE SOME HELPFUL PRODUCTS TO HELP YOU MAKE Air Fryer Tostones Fried Plantains–
Disclosure: Some of the links below are affiliate links. At no cost to you, I will earn a commission if you click through and make a purchase.
Do Not Forget To Pin Air Fryer Tostones Fried Plantains–