Note: Affiliate links are included in this post
This might of been the best dinner, I have made in the Air Fryer. All of my family is still raving about it, asking if there are leftovers and wondering when I will make it again.
I made the same dinner about 3 days ago in the Instant Pot. And while, the Instant Pot is easier, much easier. This one had more flavor. Next time, I make it for my family, I'm thinking about making the peppers and onions in the Instant Pot and the meat in the Air Fryer. How is that for a 2018 meal.  If you want that recipe, leave a comment in the section below, and I will email them to you.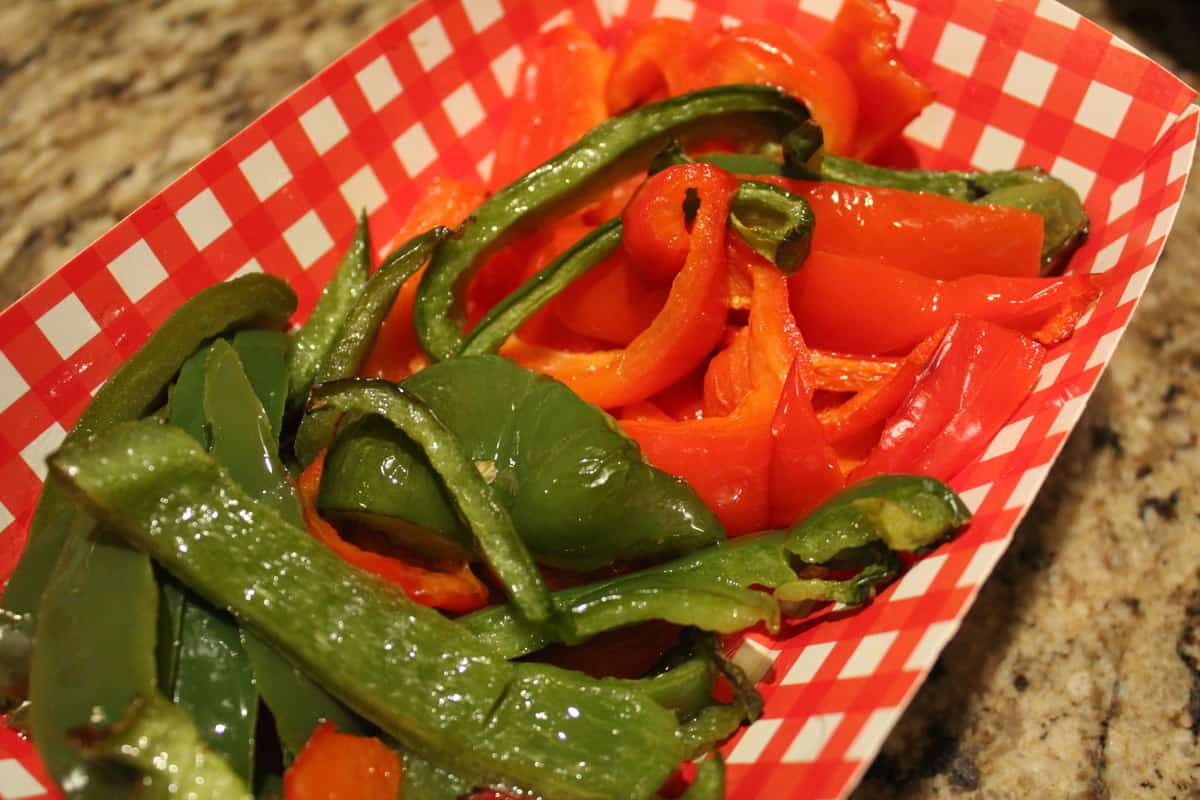 Air Fryer-Sausage, Peppers, and Onions
Author:
www.inspiringnhkids.com
Recipe type:
Air Fryer, Sausage, Vegetable
Ingredients
2 onions
1 or 2 green peppers
1 or 2 red peppers
1 or 2 yellow peppers
3 tablespoons of olive oil
Optional: Serve on a sub roll
I used Italian sausages (mild) and there were about 5 in the package.
Instructions
Start by cutting up the peppers and onions, into thin slices.
Then add 1 tablespoon of olive oil, into each batch (I cooked them separately if you cook them together use less olive oil)
Air fry the peppers and onions for 7 minutes at 390 degrees F, I mixed them after 3 minutes.
Then add your sausage and air fry for 20 minutes at 390 degrees F.
Add a sausage to your sub roll (I cut mine up, so they would fit nicely) and then top with onions and peppers.