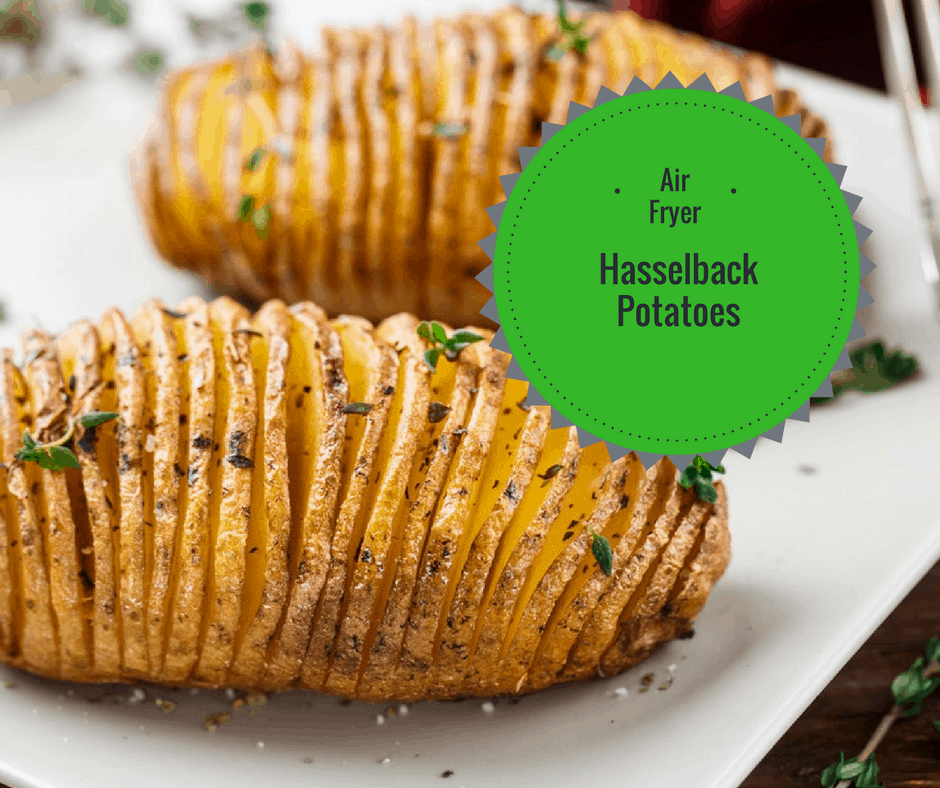 Note: Affiliate links are included in this post
This is an incredible recipe, it looks great, but it's so easy. That you can fool anyone into thinking it took skill.
I'm thinking of serving it at Thanksgiving.
You only need a few ingredients
Hasselback Potato Slicer Rack (This comes with the board too)
Potato (Peeled or unpeeled)
About 1 tablespoons of butter (per potato) (margarine results were iffy)
1 /2 tablespoon of oil
salt
Optional: Add garlic if you wish
Then all you have to do:
Preheat your air fryer to 350 degrees F.
Place your Potato on top of the cutting board, place the metal grate over the potato, and use your knife to cut where the marks are.
Brush your potatoes with some olive oil
Air Fryer for about 15 minutes.
Then open up your air fryer and place some of the butter into the grooves of the potato, add some salt. Brush it with more olive oil, IF they look dried out.
Put back for another 15 minutes
Take out and let cool, serve with sour cream, chives, bacon bits, etc.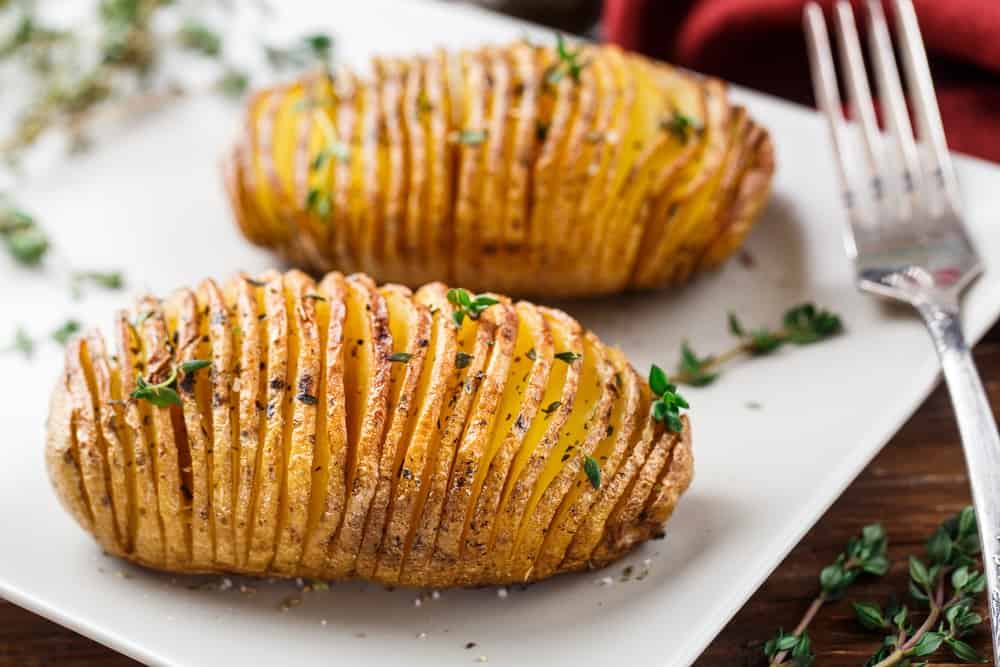 Don't Forget to Pin: