Homemade Air Fryer Doughnut Holes are so good! If you have been looking for a great homemade donut recipe, this is one of my favorites!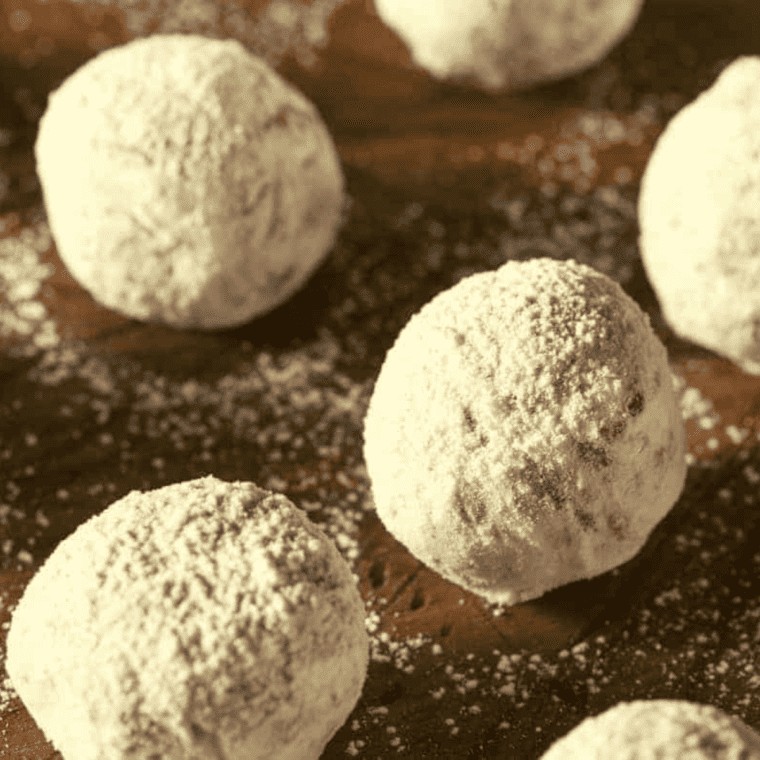 These are the perfect snacks, desserts, or even breakfasts. They can be coated in either icing or cinnamon sugar. They make for a fantastic treat the entire family will love!
So, my kids love donut holes or Munchkins (growing up in Boston); they are so good! And with the air fryer, they bake up so good!
So, if you love bite-size donut holes this is the recipe for you!
If you are looking for even more Air Fryer Donut Recipes, some of my favorites are AIR FRYER GLAZED BISCUIT DONUTS, AIR FRYER EASY FUNFETTI CAKE MIX DONUTS, AIR FRYER FRUITY PEBBLES DONUTS, and AIR FRYER CINNAMON SUGAR DONUT MUFFINS.
What Are Homemade Air Fryer Munchkins?
Homemade Air Fryer Munchkins are a delightful and healthier version of the classic donut hole treat, made using an air fryer instead of deep frying. Munchkins, popularized by famous donut chains, are essentially small, bite-sized balls of dough that are traditionally deep-fried and then coated in various toppings like sugar, cinnamon, chocolate, or glazes.
When made in an air fryer, these treats become healthier as they require significantly less oil than traditional deep frying. The hot air circulation in the air fryer cooks the munchkins evenly, giving them a deliciously crispy exterior and a soft, fluffy interior.
Making them at home allows for customization in the dough and the coatings. You can make the dough from scratch or use pre-made dough, and you can experiment with different flavors and coatings to suit your taste. Homemade Air Fryer Munchkins are a fun and easy snack to make and a delightful treat for all.
Ingredients Needed For Homemade Air Fryer Doughnut Holes
Indulge in the delightful experience of making Homemade Air Fryer Doughnut Holes, a treat that combines the joy of baking with the healthier cooking method of air frying.
These bite-sized delights are perfect for satisfying your sweet cravings without the guilt of traditional deep frying. Here are the essential ingredients you'll need to create these scrumptious doughnut holes: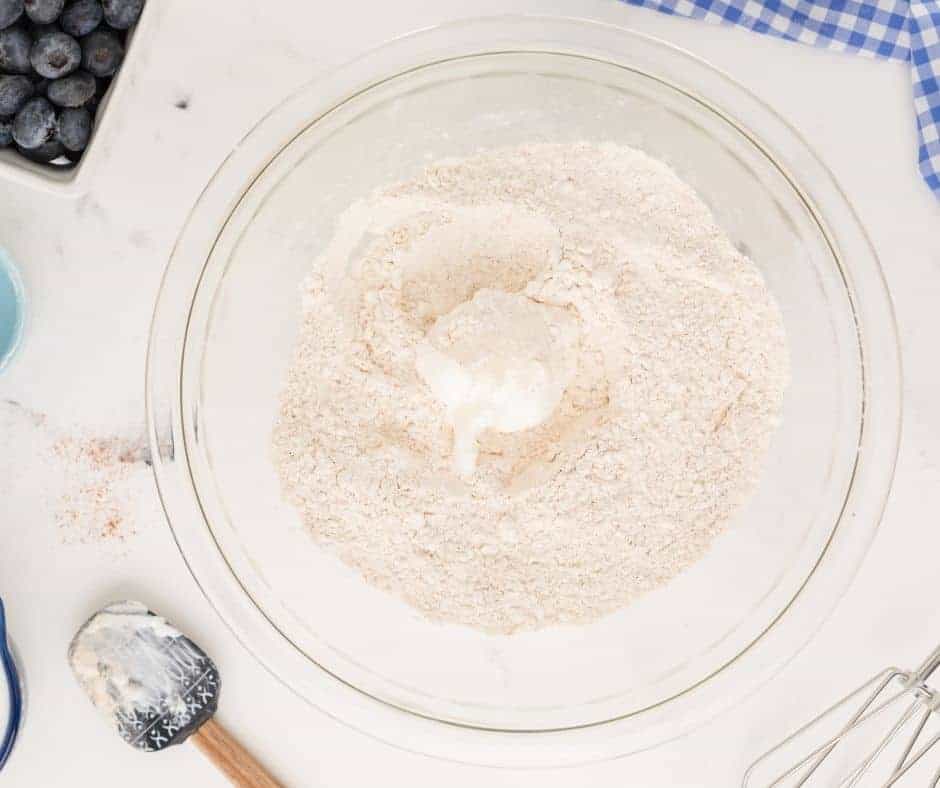 Remember the step-by-step directions and detailed ingredient list are below, in the printable recipe card at the bottom of the post, as well as the nutritional information.
All-Purpose Flour: Forms the base of your doughnut holes, providing structure and a soft texture.
Granulated Sugar: Adds the right amount of sweetness to the dough and can also be used for coating after air frying.
Baking Powder: Acts as a leavening agent, ensuring your doughnut holes are light and fluffy.
Salt: A pinch to balance the sweetness and enhance the overall flavor of the doughnut holes.
Milk: Incorporates moisture into the dough, contributing to a tender crumb.
Unsalted Butter: Adds richness to the dough and helps achieve a tender texture in the doughnut holes.
Egg: Binds the ingredients together and contributes to the texture and color of the doughnut holes.
Vanilla Extract: Infuses the dough with a sweet, aromatic flavor, enhancing the overall taste.
Ground Cinnamon or Nutmeg (optional): Adds a warm, spiced flavor to the dough, perfect for creating a cozy treat.
Powdered Sugar or Cinnamon Sugar (for coating): Use for a sweet and attractive finish that adds an extra layer of flavor.
How To Make Air Fryer Doughnut Holes
Making Air Fryer Doughnut Holes is a fun and straightforward process. Here's how to do it: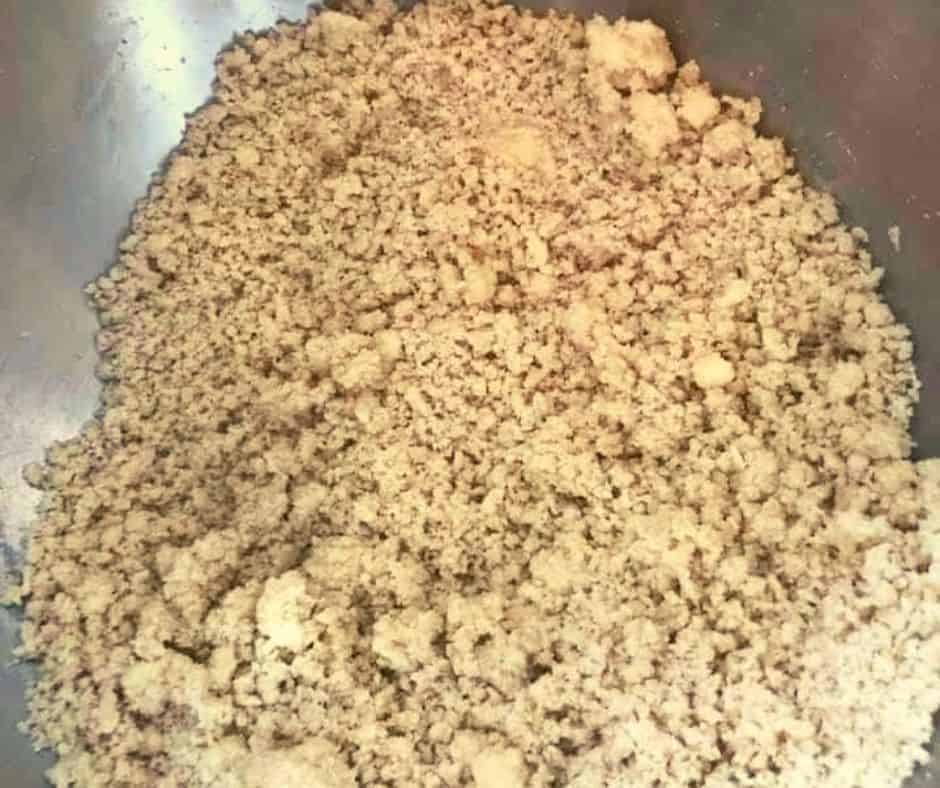 Mix Dry Ingredients:
Whisk together the all-purpose flour, granulated sugar, baking powder, and a pinch of salt in a large bowl. If you're using ground cinnamon or nutmeg, add it to this mixture.
Combine Wet Ingredients:
Mix the milk, melted unsalted butter, egg, and vanilla extract in another bowl until well combined.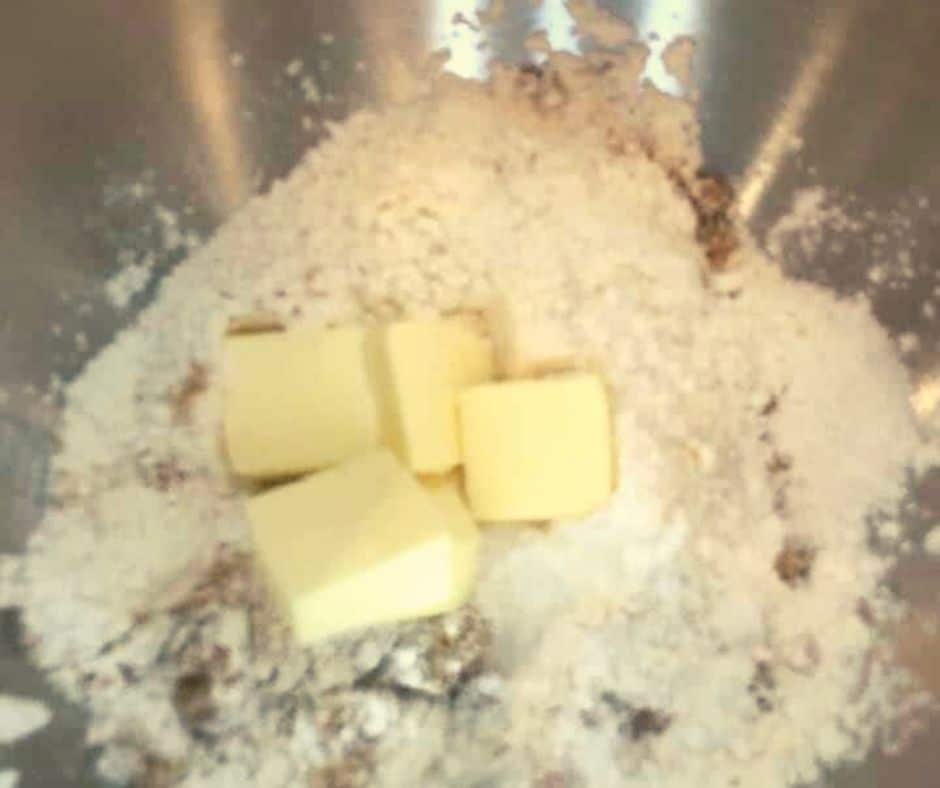 Make the Dough:
Gradually add the wet ingredients to the dry ingredients, stirring until a soft dough forms. Be careful not to overmix.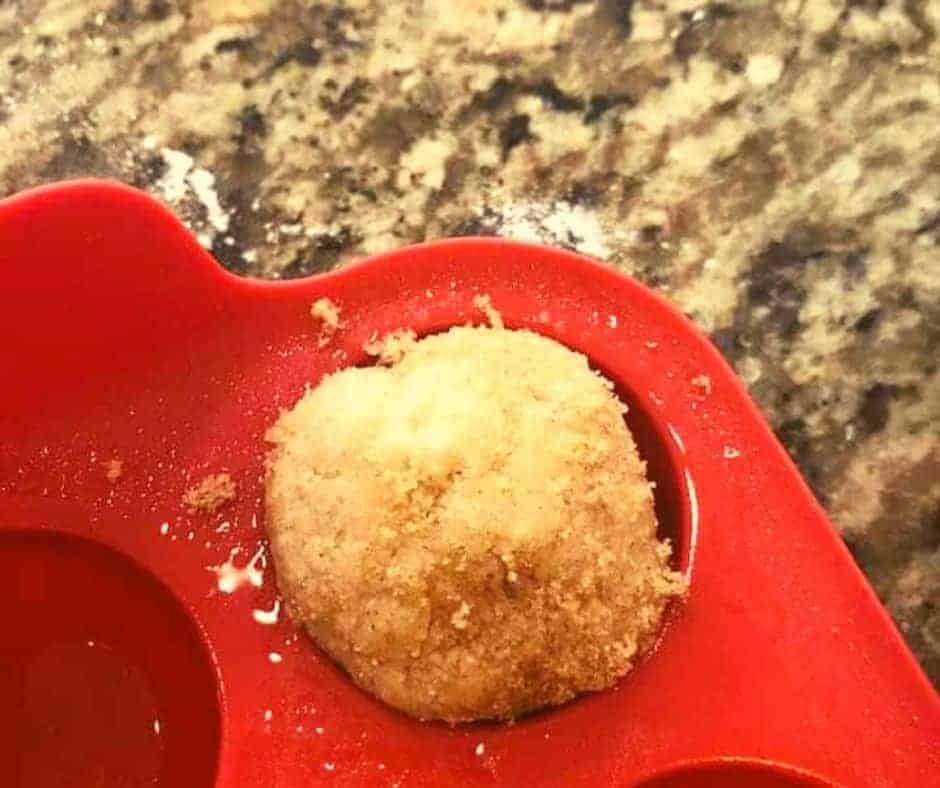 Preheat the Air Fryer:
Preheat your air fryer to 350 degrees F (175°C).
Cook the Doughnut Holes:
Place the dough balls in the air fryer basket, ensuring they are not touching to allow for even air circulation.
Air fry for about 5-7 minutes or until golden brown is cooked.
Coat the Doughnut Holes:
While still warm, roll the doughnut holes in powdered sugar or cinnamon sugar for a sweet coating.
Serve and Enjoy:
Enjoy the doughnut holes warm for the best flavor and texture.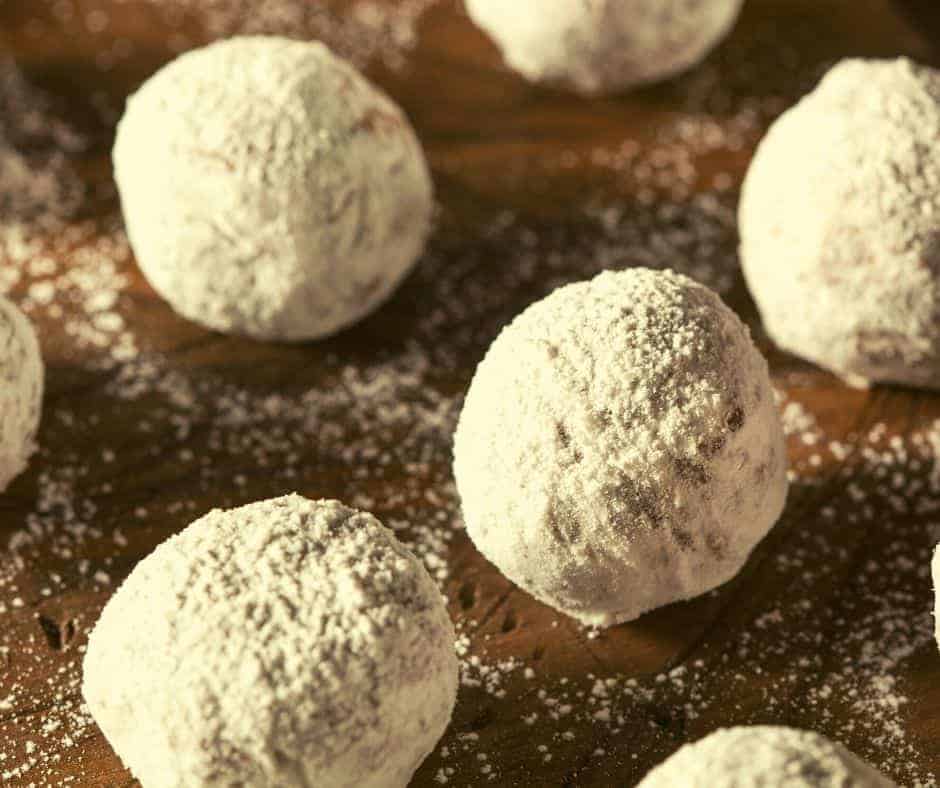 Recipe Variations
Adding variations to your Air Fryer Doughnut Holes can transform them into delightful treats, each offering a unique flavor and experience. Here are some creative ideas:
Chocolate Glazed Doughnut Holes: After air-fried, dip the doughnut holes in a chocolate glaze made from melted chocolate and a bit of cream. You can even sprinkle some colorful sprinkles on top for a fun touch.
Cinnamon Sugar Doughnut Holes: Roll the warm doughnut holes in a mix of cinnamon and sugar for a classic and irresistible flavor.
Lemon Glazed Doughnut Holes: Create a tangy lemon glaze with powdered sugar and fresh lemon juice. This adds a bright, citrusy flavor, perfect for a refreshing twist.
Powdered Sugar Snowballs: Simply dusting the doughnut holes with powdered sugar can give them a delightful snowy appearance and a sweet, soft finish.
Filled Doughnut Holes: After being cooked, use a piping bag to fill the doughnut holes with jelly, custard, or Nutella for a sweet surprise in every bite.
Maple Glazed Doughnut Holes: Combine powdered sugar with maple syrup to make a glaze that hints of autumn to your treat.
Vanilla Glazed Doughnut Holes: A simple glaze made with powdered sugar, milk, and vanilla extract can add a classic and delightful sweetness.
Pumpkin Spice Doughnut Holes: Incorporate pumpkin puree and pumpkin spice into your dough for a fall-inspired treat, then finish with a simple sugar glaze.
Espresso Doughnut Holes: For coffee lovers, add a teaspoon of espresso powder to your dough mix and finish with a coffee-infused glaze.
Almond Joy Doughnut Holes: After glazing, sprinkle shredded coconut and chopped almonds for a treat reminiscent of the popular candy bar.
These variations on Air Fryer Doughnut Holes offer endless possibilities for enjoying this classic treat. Whether you're in the mood for something chocolatey, fruity, or classically sweet, there's a version for every taste.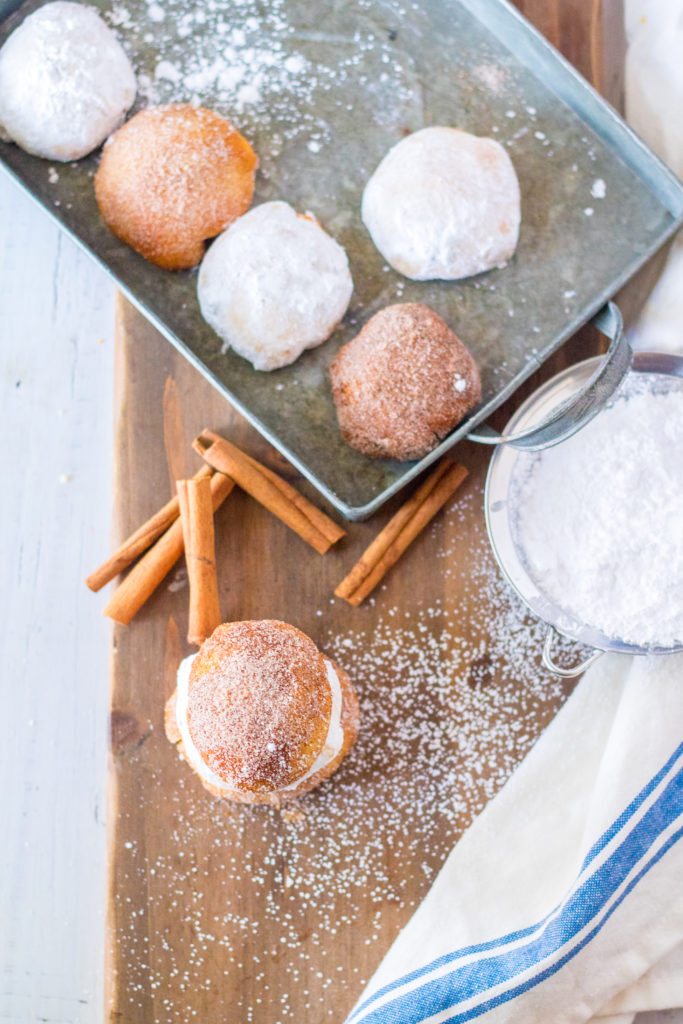 FAQ's
Can I make the dough ahead of time?
Yes, you can prepare the dough ahead of time and store it in the refrigerator. Just bring it to room temperature before shaping and air frying.
How do I know when the doughnut holes are done cooking?
They're done when they turn a golden brown color and spring back slightly when touched. A toothpick inserted should come out clean.
Can I use store-bought dough for this recipe?
Absolutely! If you're short on time, you can use pre-made dough like biscuit dough or bread dough as a quick alternative.
Can these doughnut holes be frozen?
Yes, you can freeze the cooked doughnut holes. Reheat them in the air fryer to restore their texture.
What's the best way to fill the doughnut holes with jelly or cream?
Once they're cooked and slightly cooled, use a piping bag with a small nozzle to inject your favorite filling into each doughnut hole.
Do I need to grease the air fryer basket?
It's a good idea to lightly grease the basket to prevent sticking, although some non-stick air fryer baskets might not need it.
Can I make these doughnut holes gluten-free?
Yes, use a gluten-free flour blend suitable for baking. Keep in mind that the texture might be slightly different.
How long do air fryer doughnut holes keep?
They are best enjoyed fresh, but you can store them in an airtight container at room temperature for up to 2 days.
Can I double this recipe?
You can, but you may need to cook them in batches to avoid overcrowding the air fryer.
What other coatings can I use besides sugar or glaze?
Feel free to get creative! You can try coatings like powdered sugar, cinnamon sugar, cocoa powder, or even a mix of sugar and your favorite spices.
Equipment Used:
More Air Fryer Recipes
Don't Forget To Pin!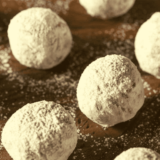 Air Fryer Donut Holes
Description
Air Fryer Donut Holes are so good! If you have been looking for a great homemade donut recipe, this is one of my favorites!
Ingredients
Homemade Donut Holes:
1/2

cup

granulated sugar

1/3

cup

brown sugar

1

teaspoon

baking powder

1

teaspoon

baking soda

1

teaspoon

kosher salt

1

teaspoon

nutmeg

2 2/3

cups

all-purpose flour

4

tablespoons

butter

,

room temperature

1/4

cup

vegetable oil

2

large

eggs

1

teaspoon

vanilla extract

1

cup

milk
Instructions
In a large mixing bowl, mix the flour, sugar, brown sugar, baking powder, baking soda, and nutmeg,

Add the vegetable oil, eggs: vanilla, and milk. Mix well.

Knead a few times until the dough comes together.

In a small bowl, add the sugar and ground cinnamon.

Grease your donut pan, roll your dough into a bowl, and then roll it into the topping. As you do this, place them in your donut pan.

Then add the pan to your air fryer set the temperature to 320 degrees F for 7 to 10 minutes. (air fryer setting)
Equipment
Air Fryer

Cooking Spray

Parchment Paper,

optional
Nutrition
Serving:
1
Serving
Calories:
276
kcal
Carbohydrates:
42
g
Protein:
5
g
Fat:
10
g
Saturated Fat:
4
g
Polyunsaturated Fat:
3
g
Monounsaturated Fat:
2
g
Trans Fat:
0.2
g
Cholesterol:
43
mg
Sodium:
372
mg
Potassium:
82
mg
Fiber:
1
g
Sugar:
20
g
Vitamin A:
195
IU
Vitamin C:
0.01
mg
Calcium:
60
mg
Iron:
2
mg