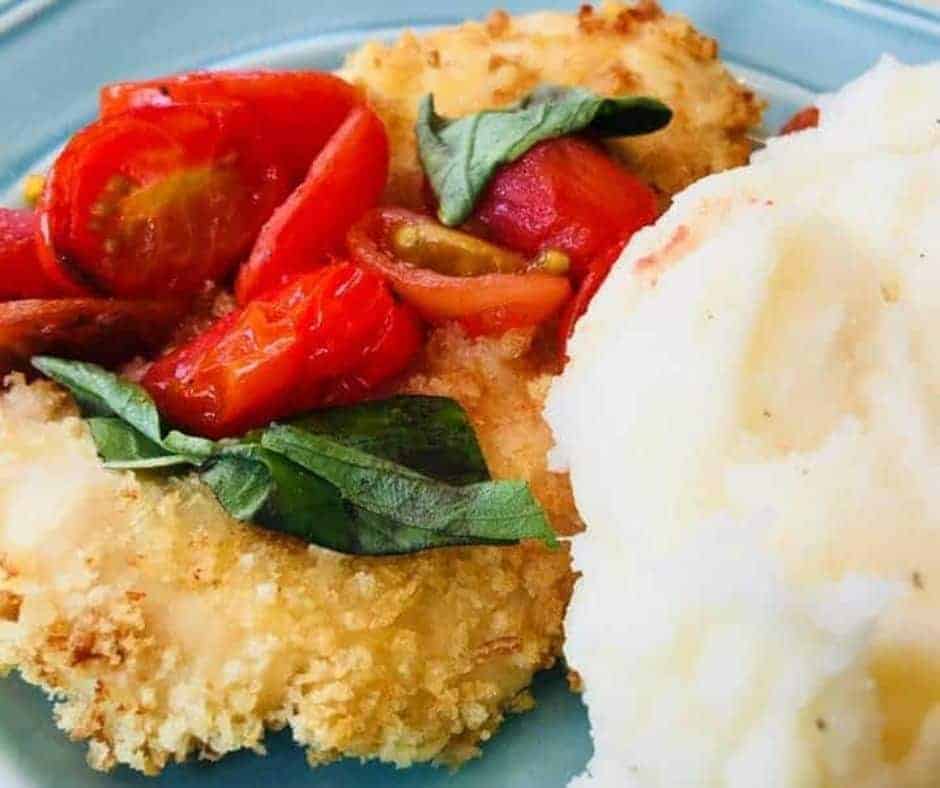 As most of you who have been reading my website know,  I was raised in an Italian household. This was one of my favorite dishes growing up, so today I converted it to an air fryer recipe. I present to you my Air Fryer Chicken Milanese.
If you don't know what Chicken Milanese is it's a breaded chicken cutlet with an easy and healthy, but quick sauce that is ladled on top. 
So, if you are looking for a quick and delicious meal that is ready in minutes, this is one of my favorite weeknight meals.
If you are looking for other great and air fryer chicken recipes, here are some of my favorites, AIR FRYER COPYCAT KFC FRIED CHICKEN, AIR FRYER BOURBON CHICKEN, AIR FRYER CRISPY CHICKEN THIGHS and of course one of my true favorites, and such a simple and easy weeknight meal, AIR FRYER LOADED BBQ CHICKEN NACHOS.
What Is Chicken Milanese?
In Italian, the word is actually Milanese which just means breaded.  If you were to order this dish in Italy you would get a piece of breaded chicken. It is the same as other countries' dishes, Japanese Katsu, Breaded Cutlets, and Schnizsel.
So actually today, I am showing you a foolproof way to make a crispy chicken cutlet with a topping of vegetables. Everyone always wants a healthy alternative to Air Fryer Fried Chicken, this is it.
This is also a great recipe if you are looking at how to make air fryer cutlets or air fryer think chicken cutlets.
The Ingredients Needed For Today's Dish– 
Chicken:
1/2 cup

 of panko

1/4 cup

 of grated parmesan cheese

4

 chicken breasts (boneless and skinless)
olive oil cooking spray
Sauce:
2 teaspoons

 of olive oil

2 cups

 of grape tomatoes, cut in half

1

 shallot, peeled and diced

1 teaspoon

 of salt

1/2 to 1 teaspoon

 of pepper

1/2 cup

 of fresh basil leaves

1/4 cup

 of red wine
How To Make Air Fryer Chicken Milanese
This is a great recipe to make breaded cutlets too. you can use the same exact recipe and not use the topping, and you will have a jury air fryer breaded chicken cutlet.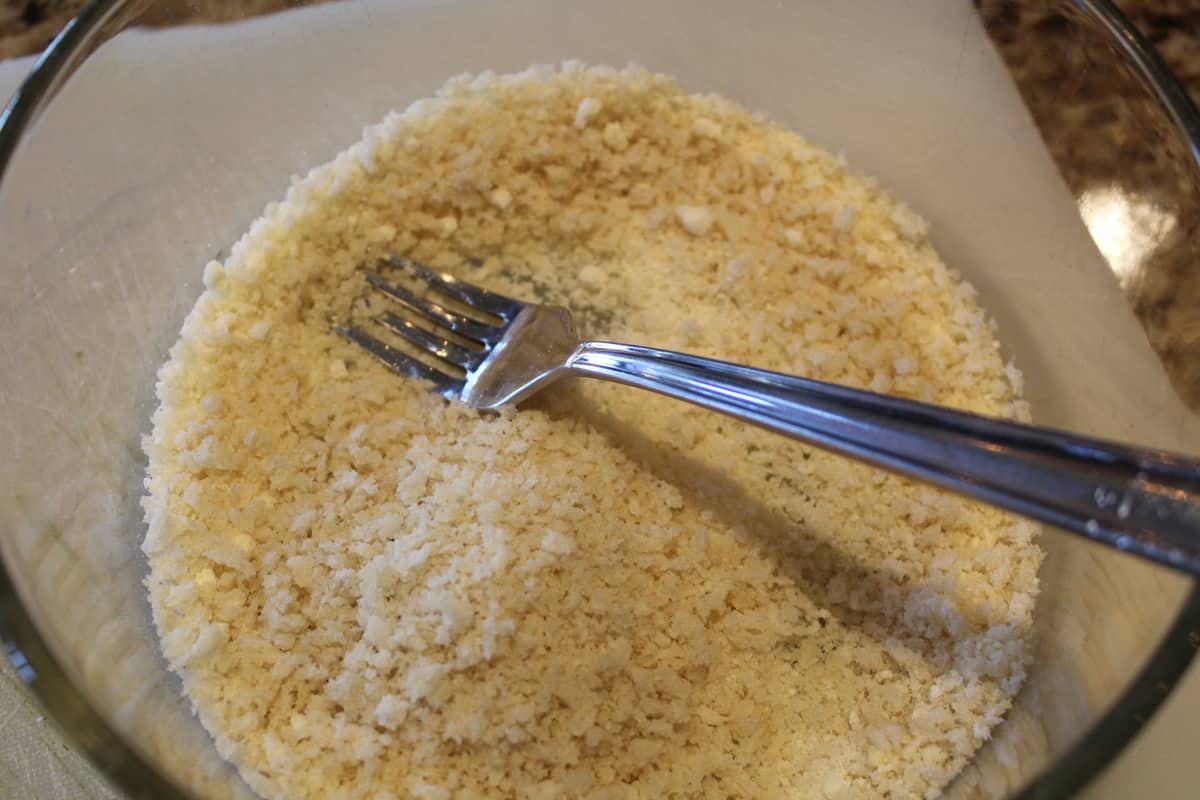 Mix the cheese and panko together.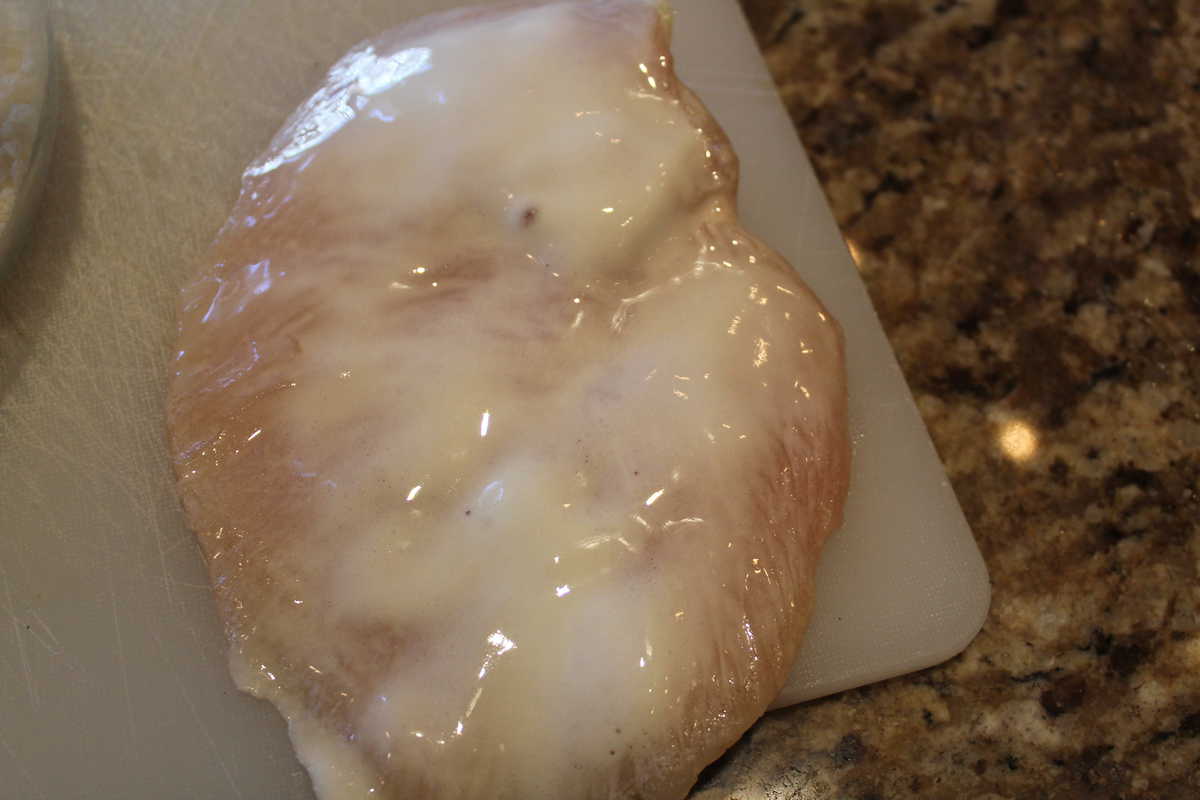 Spray your chicken with non-stick cooking spray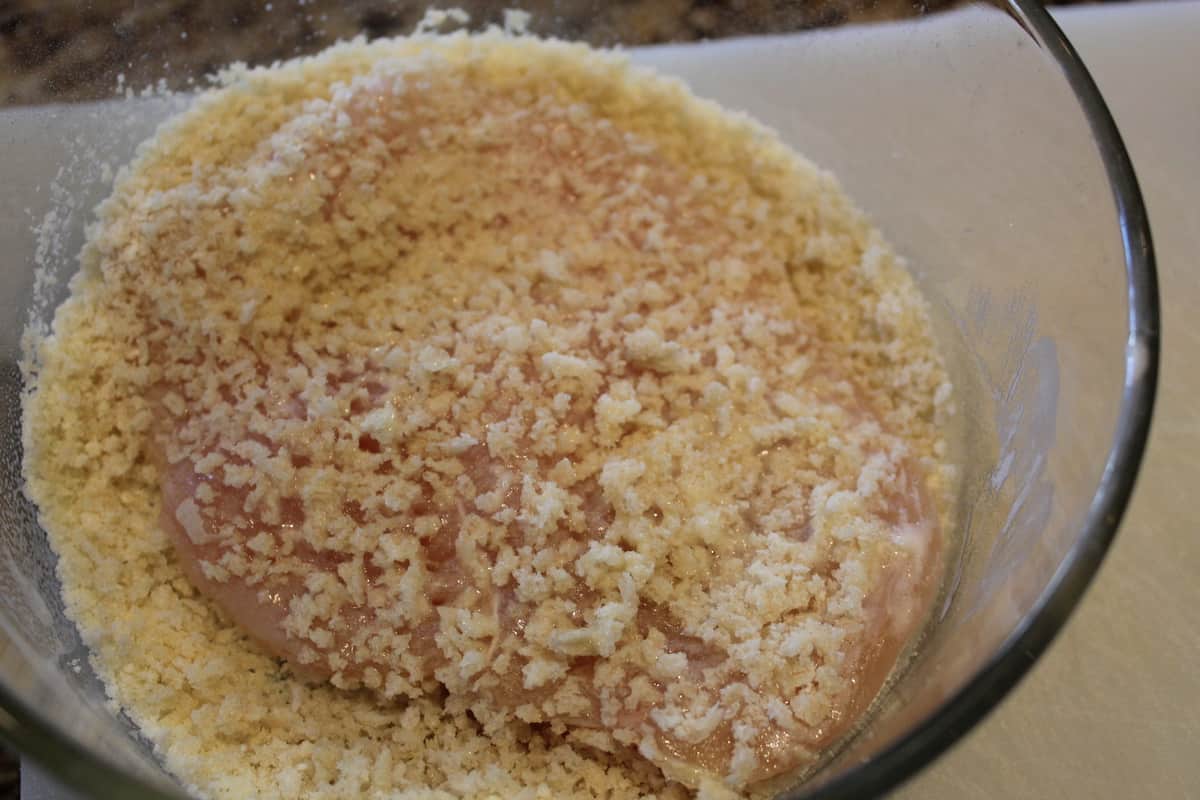 Dip your chicken into the panko mixture, for the coating.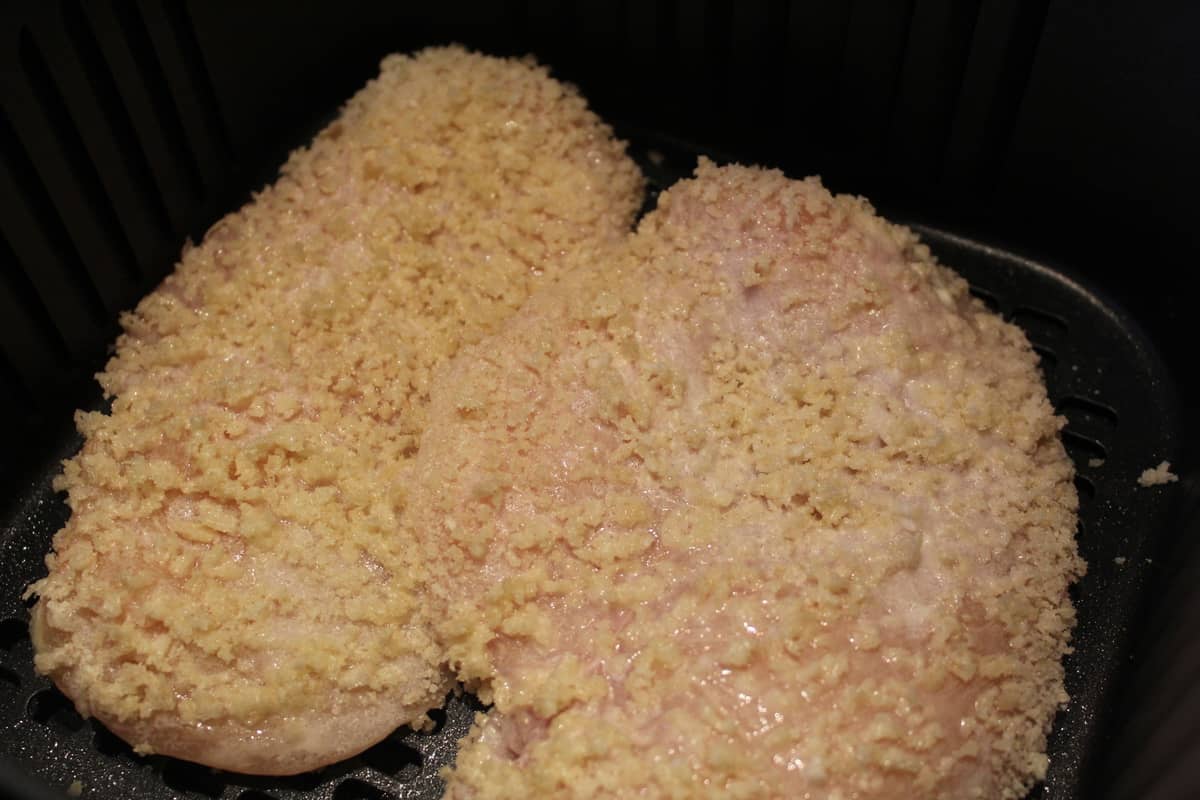 Place the chicken in your air fryer tray. Follow the directions of the recipe, below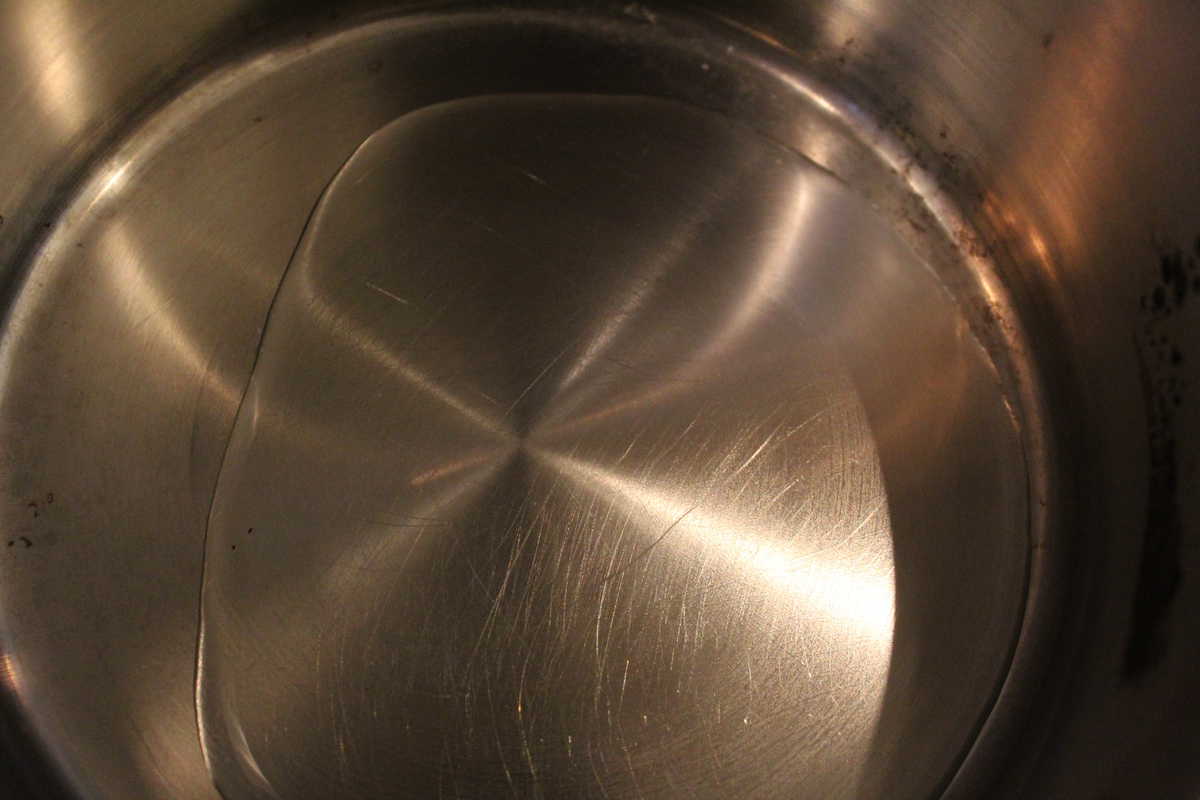 Start by heating the oil, then heat the shallots, until soft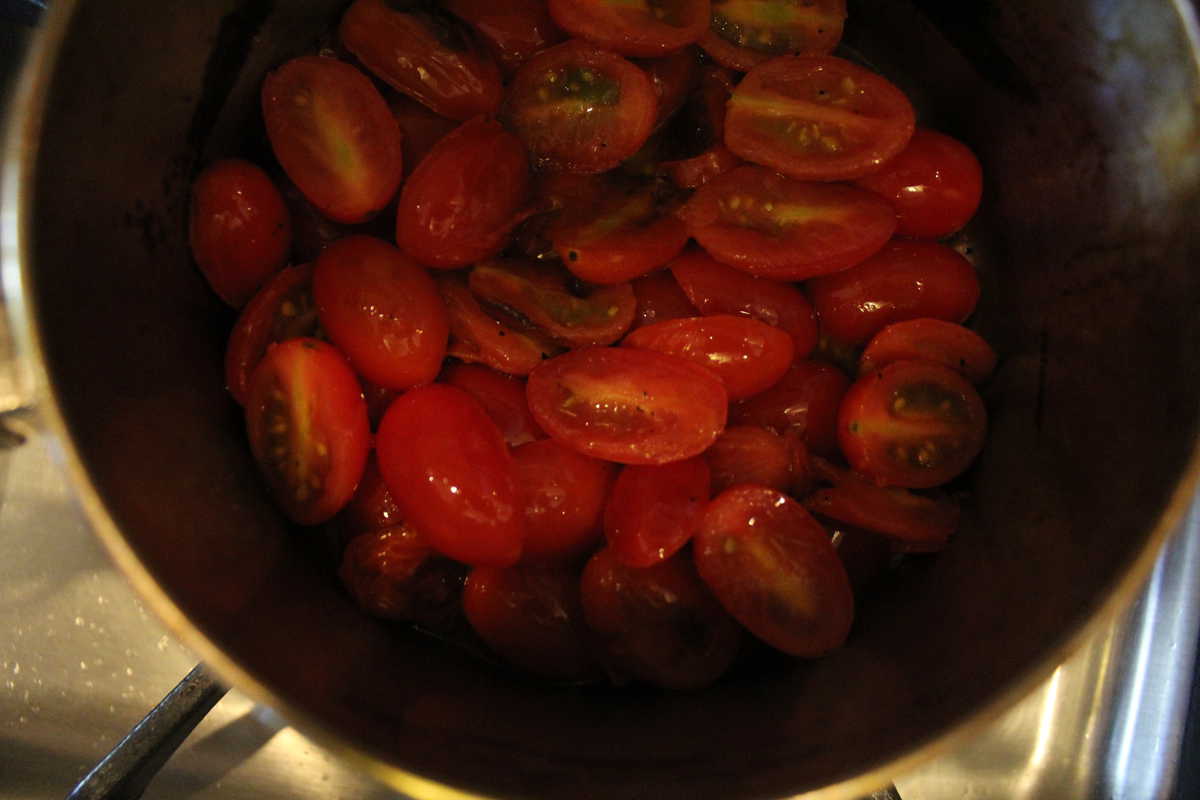 Add the tomatoes and cooking wine (or real wine)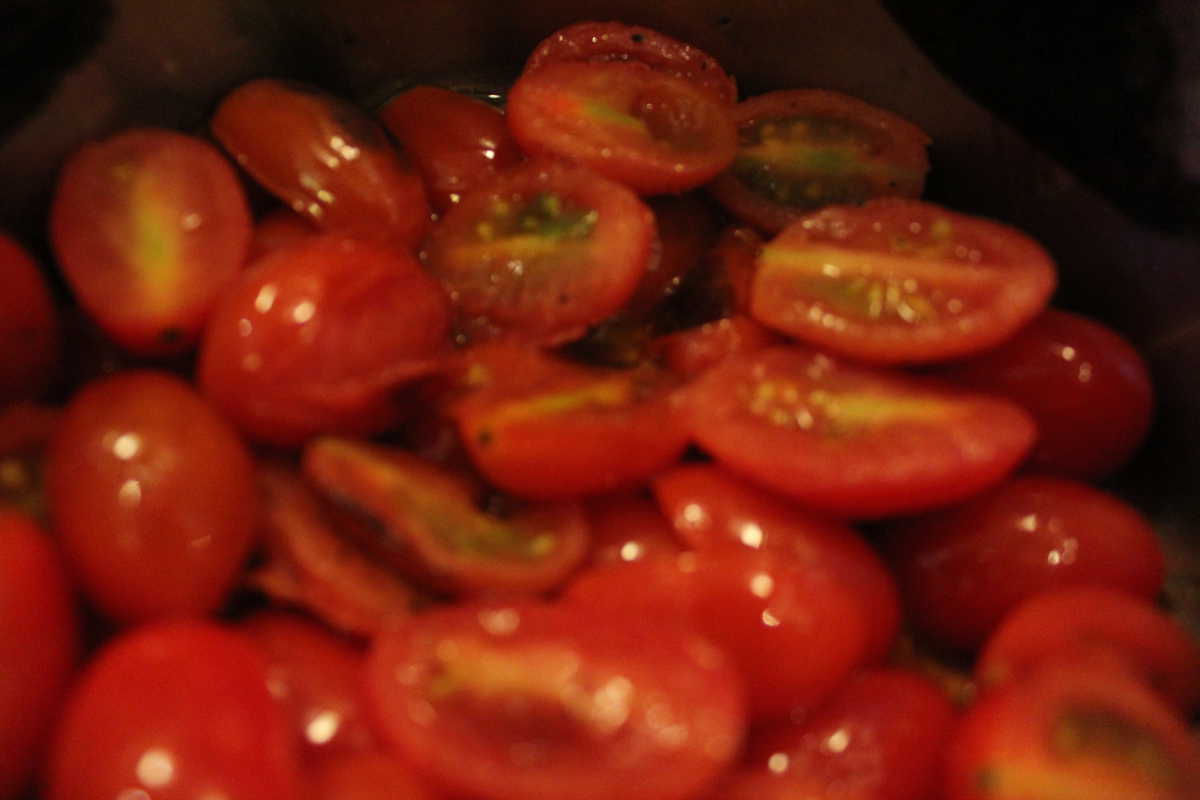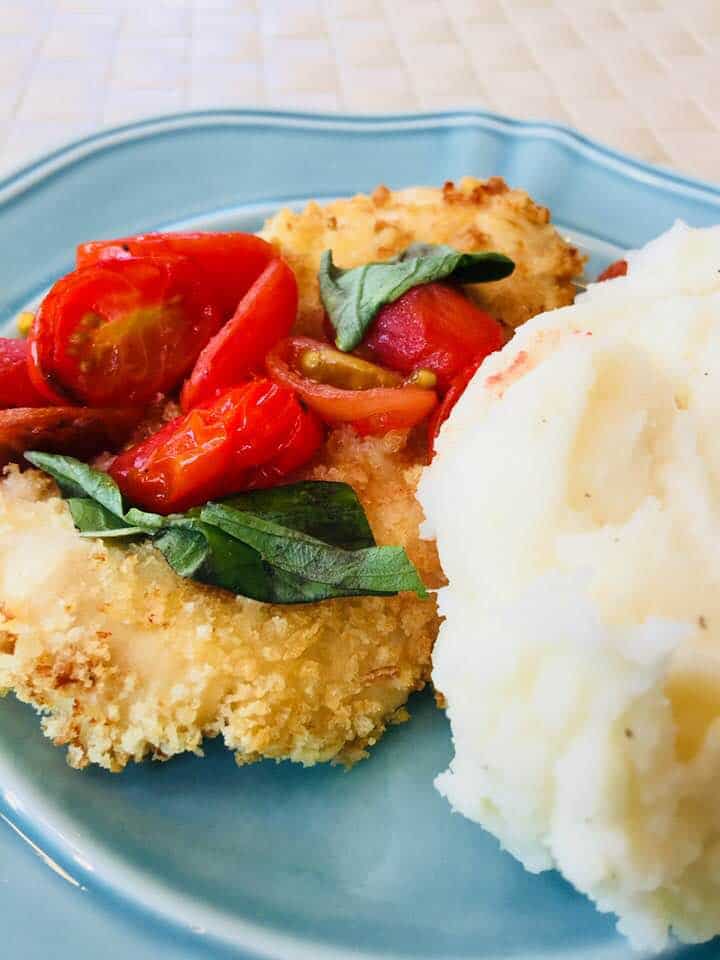 How To Store Leftovers–
If you do not use all of the chicken that you have prepared, this makes an amazing lunch the next day. To store simply place the chicken in an airtight container, and place it in the refrigerator. It will last about 1 to 2 days. To reheat you can either use the microwave or place it in the air fryer.
How to Bread Cutlets For Chicken Milanese
Whether you purchase store-bought breaded chicken cutlets or make homemade breaded chicken cutlets.  Either way is a  great way to make Air Fryer Chicken Milanese.
To make homemade breaded cutlets you only need these few steps:
Start by mixing the panko and cheese in a small bowl.
Then spray your chicken with non-stick cooking spray and then dip it into the panko/cheese mixture. Then coat the chicken coated with panko crumbs with nonstick cooking spray.
Place in your Air-fryer tray.
Cook for 7 minutes at 390, then flip it and add another 7 minutes (I coated the other side with nonstick cooking spray)
Check and make sure your chicken is done.
Then make your sauce:
In a small saucepan, combine the oil, heat until hot, then stir in the tomatoes, shallow, salt, and pepper, mix well.
Cook for about 5 minutes, or until your shallots are soft. Add the wine and heat that (only about 30 seconds). Remove from heat and stir in the fresh basil.
Then spoon the sauce over the chicken.
How Long Do I Cook Chicken Milanese In the Air Fryer?
The true answer is that it depends on how thick your chicken cutlets are and what air fryer you own.
The key to making this dish and any chicken dish in the air fryer is that you want to leave space around the chicken for it to cook evenly and properly. The other key is that you really want the chickens to be the same thickness.
No matter what thickness you choose for your chicken, it helps a lot with cooking them together if they are the same thickness. This way both of your chicken breasts will be done at about the same time. 
Tips For the Perfect Air Fryer Breaded Chicken-
To get the chicken to really crisp up, I always spray the entire coating with olive oil. What happens when the air fryer hits the olive oil, it allows it to crisp up. Without the oil, you will probably get chicken either dried out or with white spots. And your chicken will be dried out.
Some Other Great Air Fryer Chicken Recipes-
Don't Forget to Pin, Air Fryer Chicken Milanese–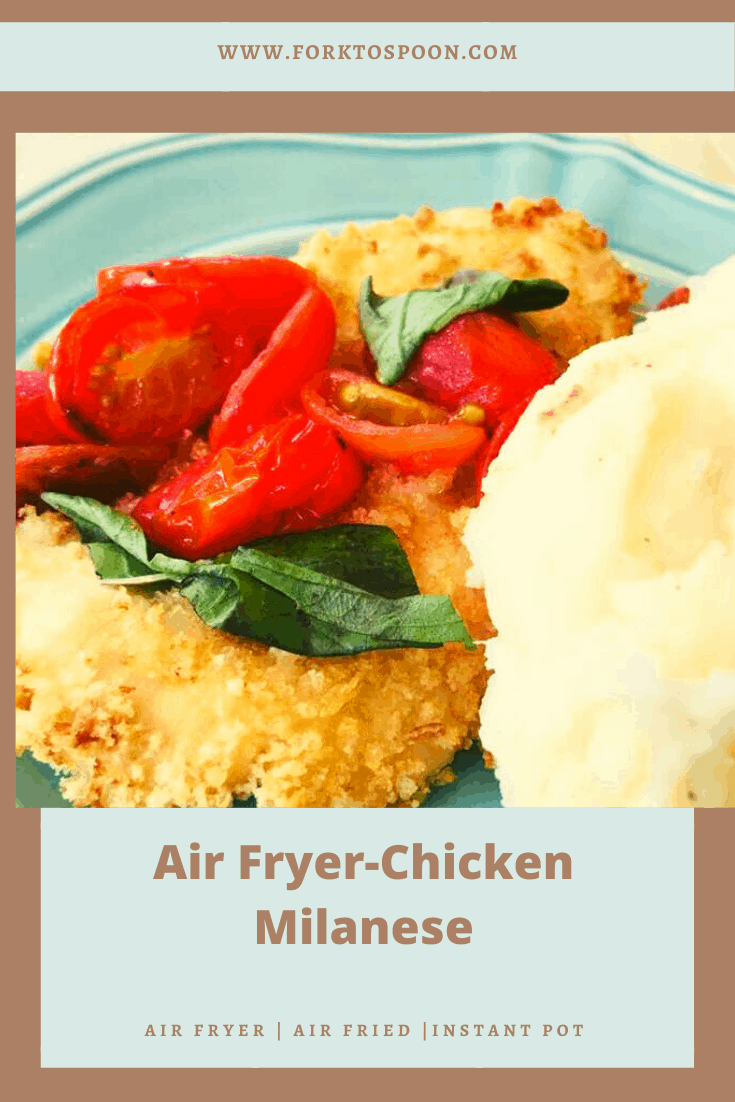 Check Out This Book, everything to get you started and SUCCESSFUL in Air Frying.
Print