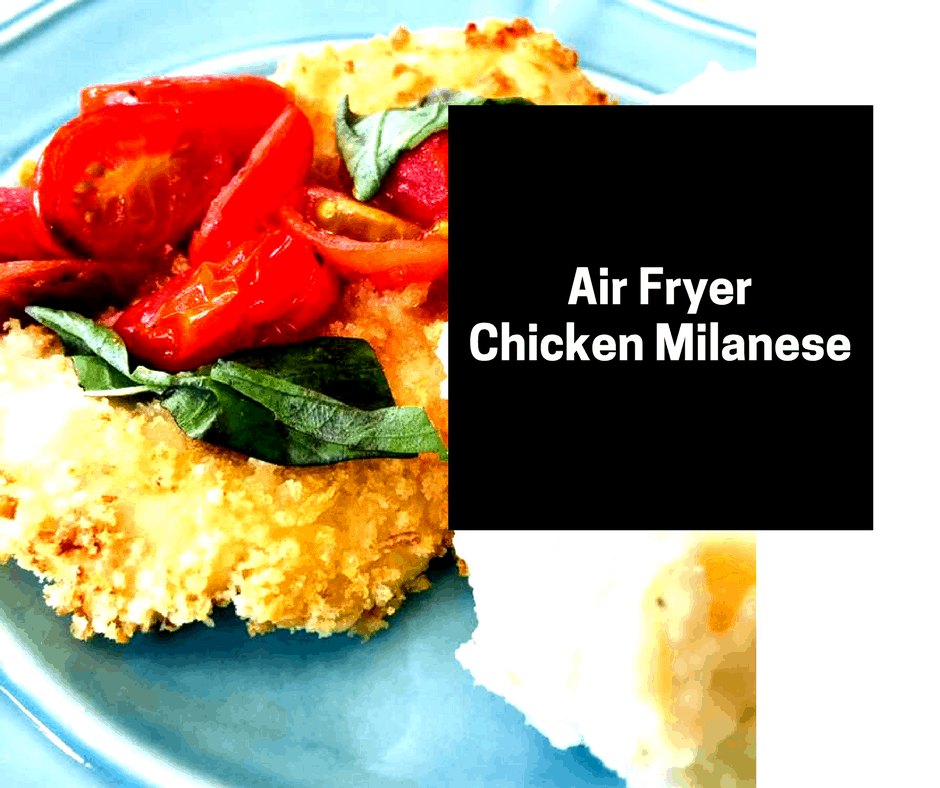 Note: Affiliate links are included in this post
This is a really easy and healthy recipe.
It's a snatch to make in the Air Fryer.
The chicken has a nice roasted flavor, without all of the added fat.
Some of the other recipes, that are available for you, for the Air Fryer:
Air Fryer-Homemade Shake and Bake Pork Chops
Air Fryer-Cornish Hen (With No Oil)
Air Fryer-Bacon Wrapped Shrimp
Air Fryer-Chocolate Fudge Brownies
Air Fryer-Honey BBQ Chicken Wings
Air Fryer-Homemade Blueberry Muffins
Air Fryer-Homemade Chocolate Cake
Air Fryer-Chicken Drumsticks with Homemade Rub
If you are looking for more Air Fryer Recipes, be sure to follow me at
Inspiring NH Kids or Follow my Air Fryer Recipe Board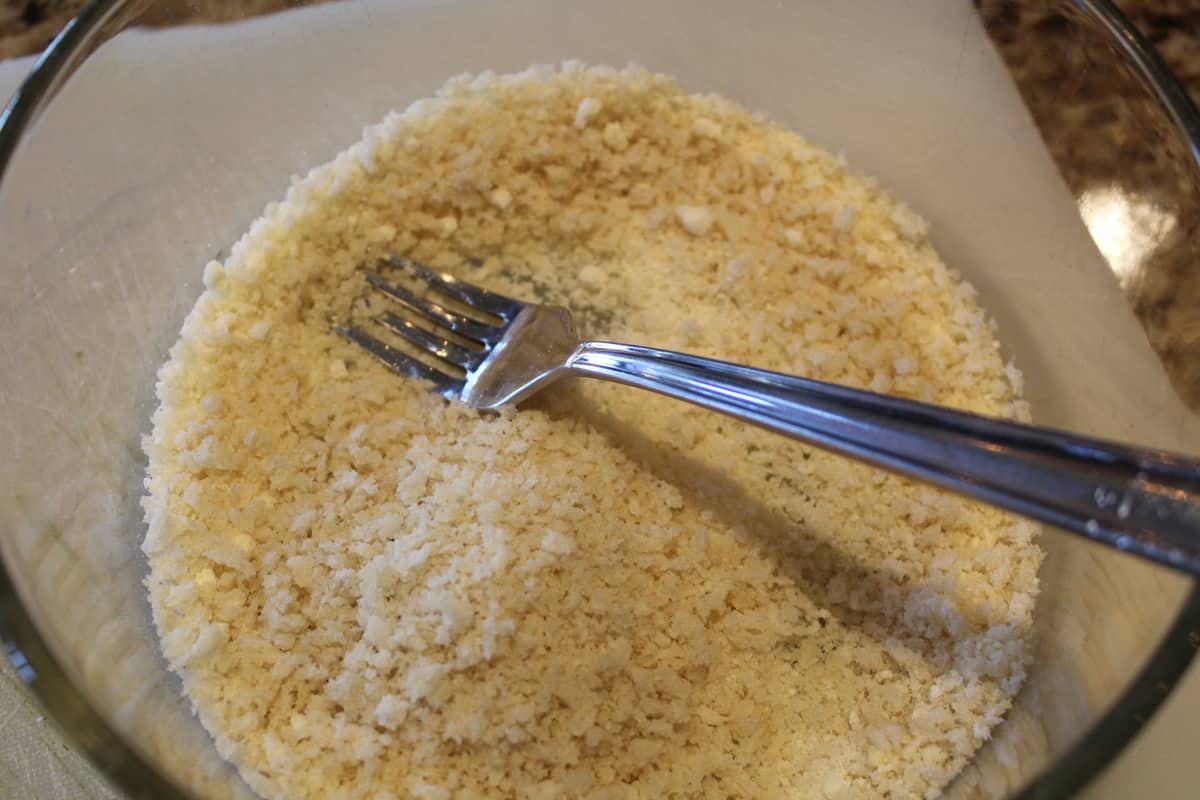 Mix the cheese and panko together.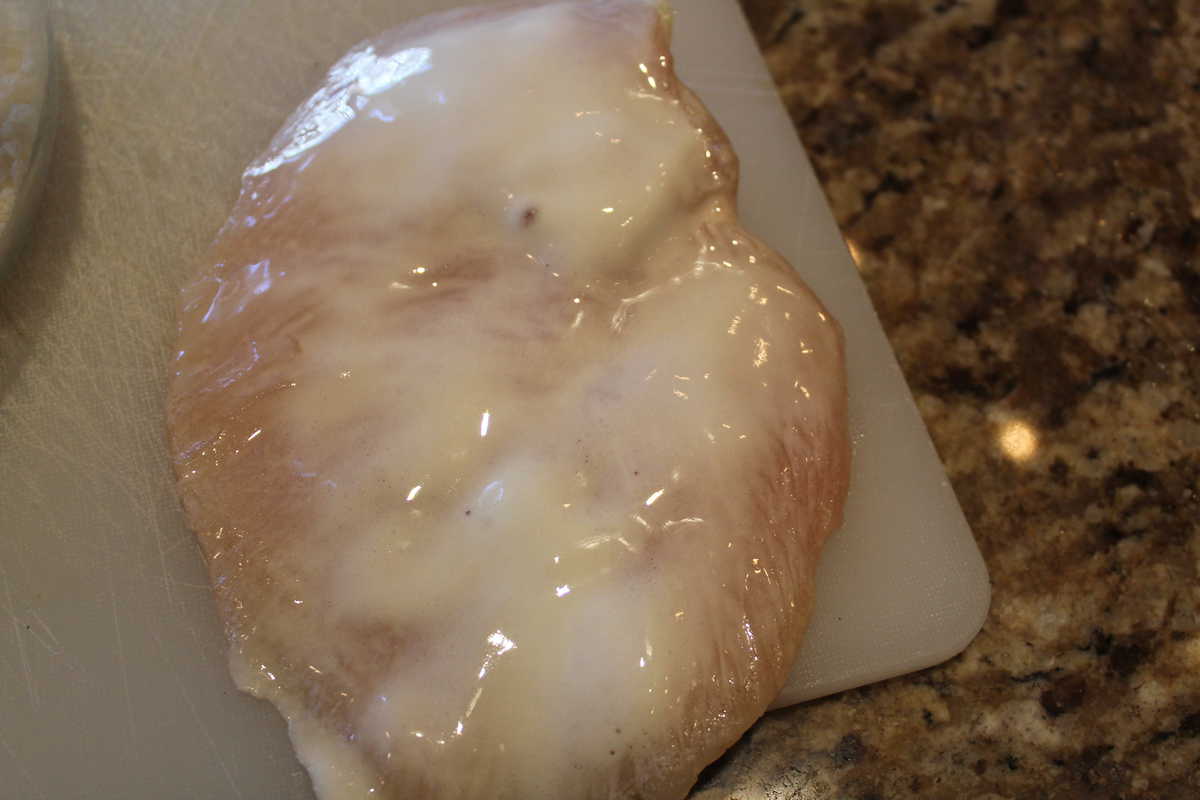 Spray your chicken with non-stick cooking spray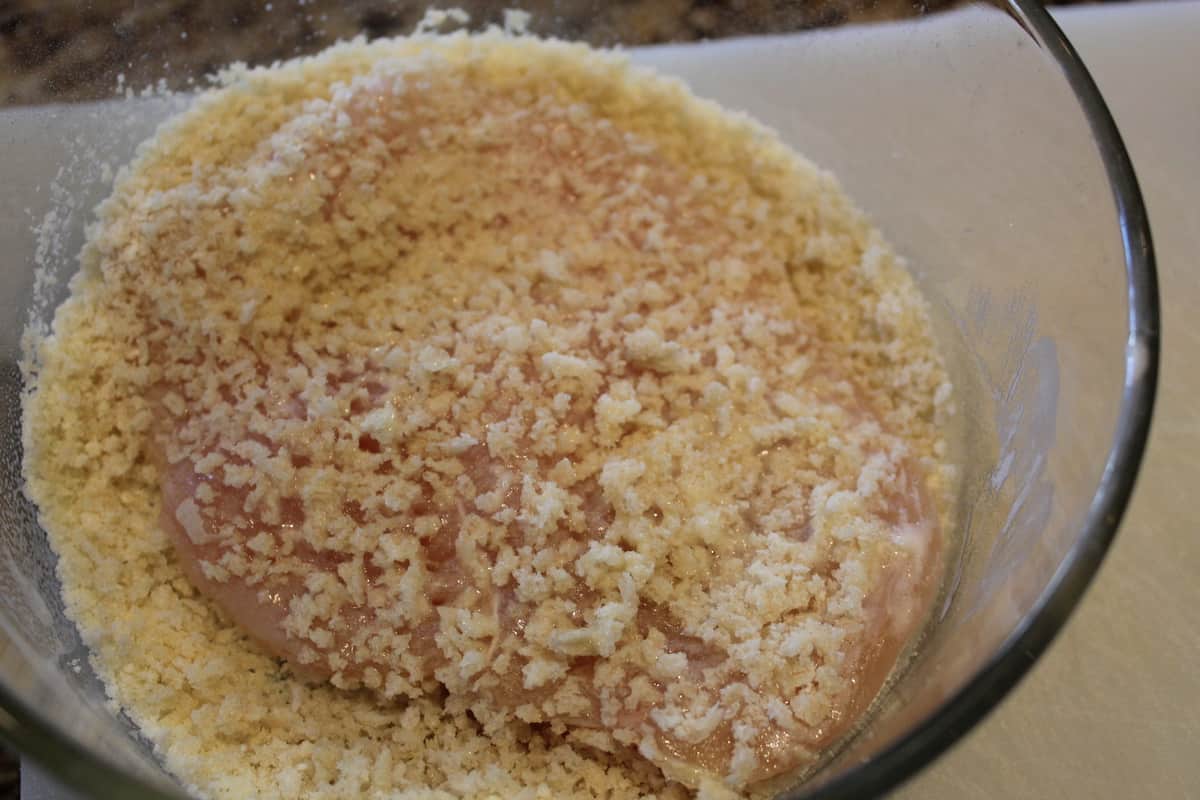 Dip your chicken into the panko mixture, for the coating.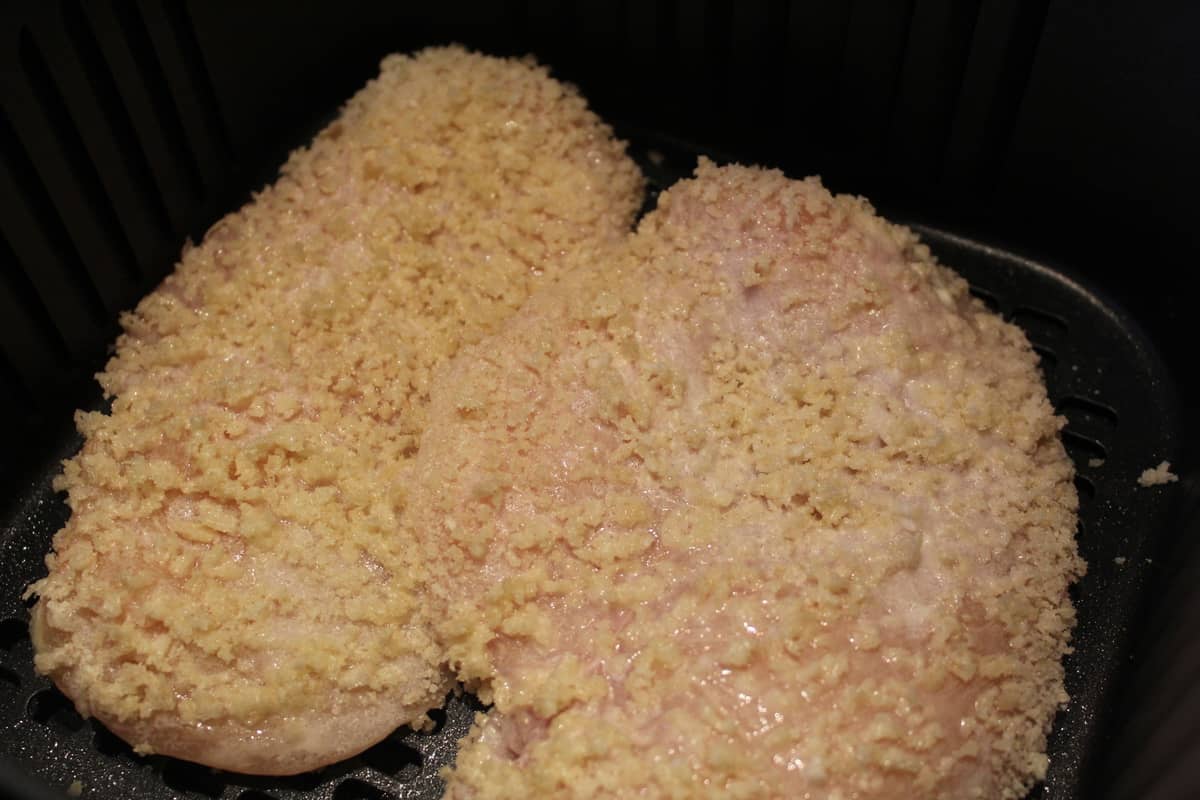 Place the chicken in your air fryer tray. Follow the directions of the recipe, below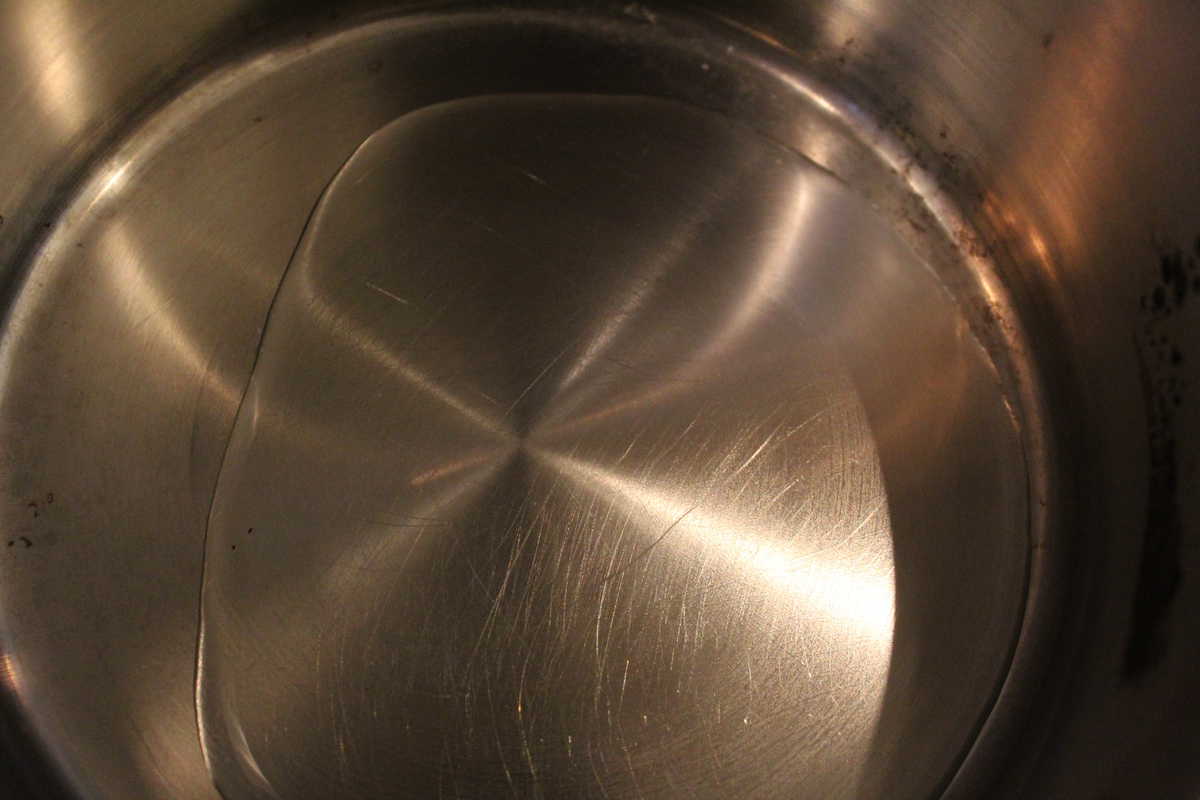 Start by heating the oil, then heat the shallots, until soft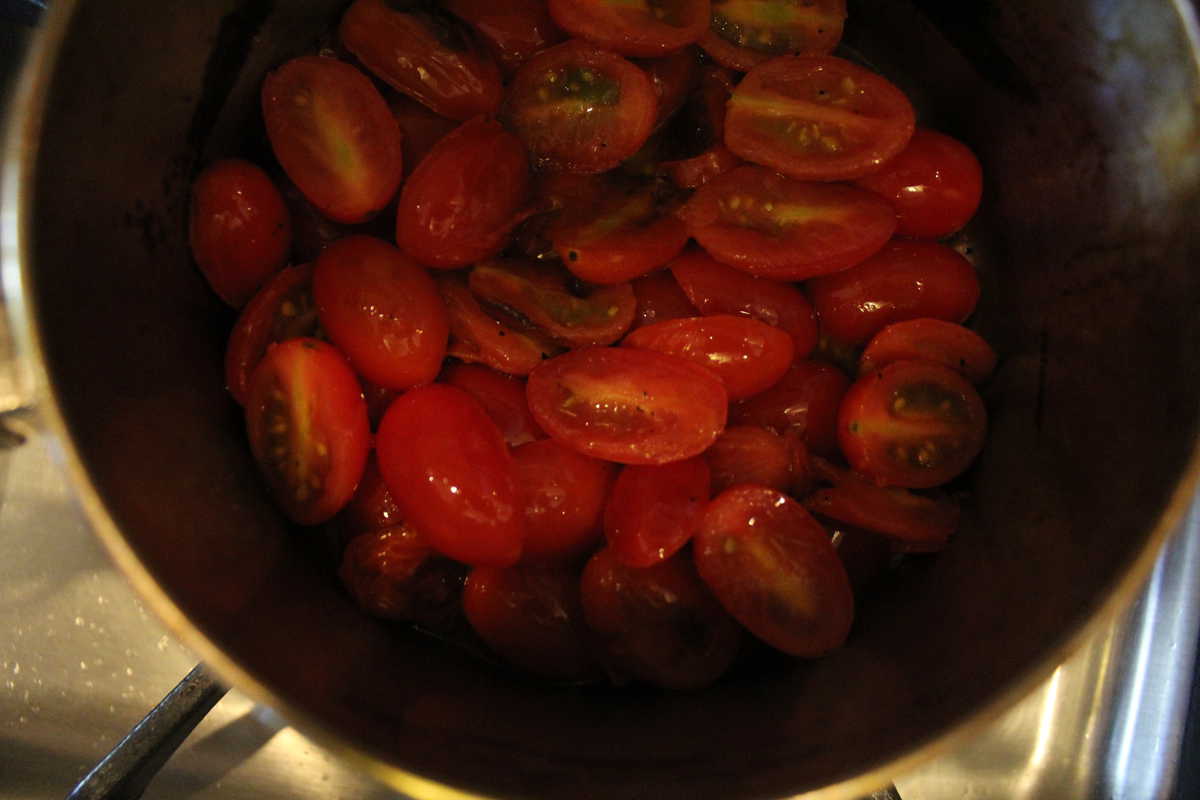 Add the tomatoes and cooking wine (or real wine)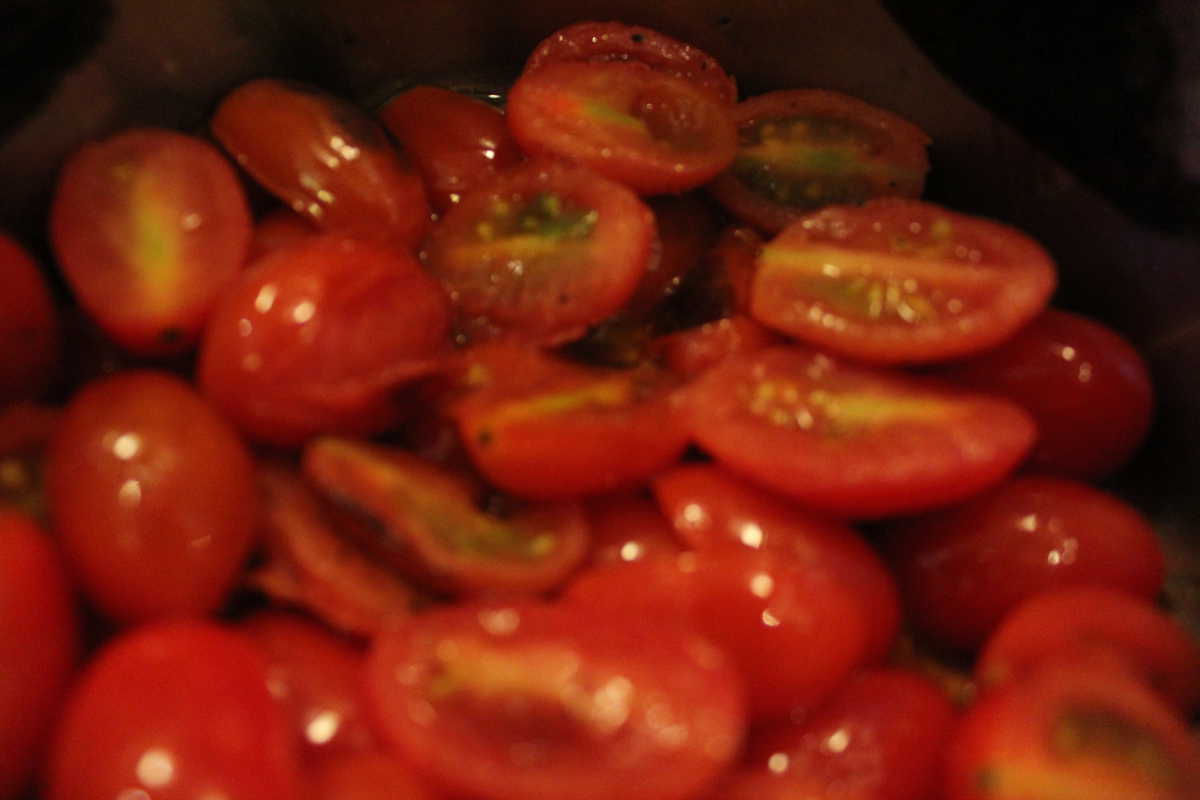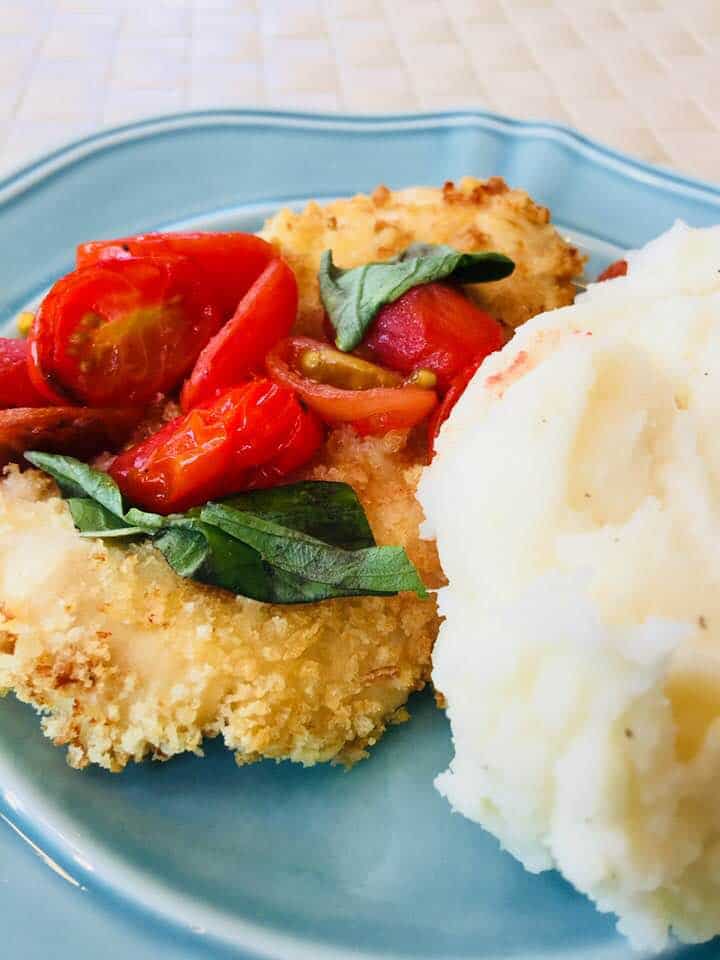 Don't Forget to Pin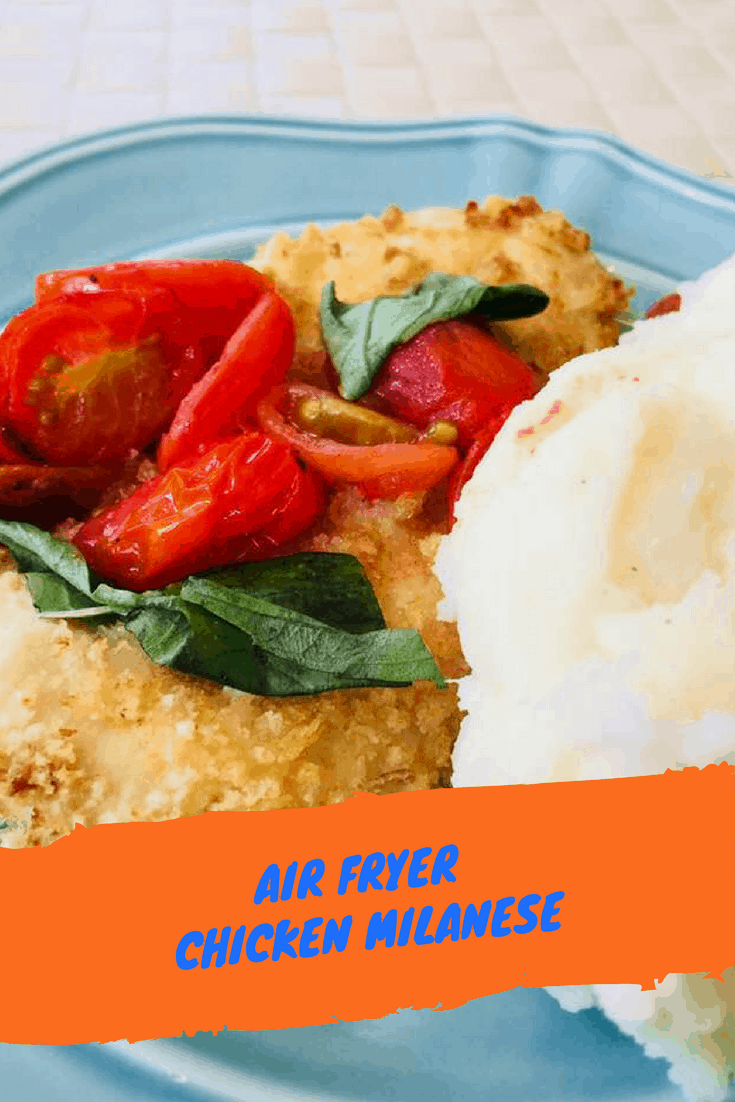 Air Fryer-Chicken Milanese
Author:
www.inspiringnhkids.com
Ingredients
½ cup of panko
¼ cup of grated parmesan cheese
4 chicken breasts (boneless and skinless)
non-stick cooking spray
Sauce:
2 teaspoons of olive oil
2 cups of grape tomatoes, cut in half
1 shallot, peeled and diced
1 teaspoon of salt
1 teaspoon of pepper
½ cup of fresh basil leaves
¼ cup of red wine
Instructions
Start by mixing the panko and cheese together, in a small bowl.
Then spray your chicken with non-stick cooking spray and then dip it into the panko/cheese mixture. Then coat the chicken coated with panko crumbs with nonstick cooking spray.
Place in your Air-fryer tray.
Cook for 7 minutes at 390, then flip it and add another 7 minutes (I coated the other side with nonstick cooking spray)
Check and make sure your chicken is done.
Then make your sauce:
In a small saucepan combine the oil, heat until hot, then stir in the tomatoes, shallow, salt, and pepper, mix well.
Cook for about 5 minutes, or until your shallots are soft, then add the wine, heat that up (only about 30 seconds). Remove from heat and stir in the fresh basil.
Then spoon the sauce over the chicken.
Enjoy!